-Lurid Crime Tales-
Man weighing 900lb will be CUT OUT of his mobile home on judge's orders so he can attend a court hearing to face cocaine conspiracy charges
[Daily Mail, where America gets its news]
Kenneth T. Hicks, 48, is scheduled to plead guilty in U.S. District Court in Richmond, Virginia on Monday


He is one of seven people charged in a cocaine conspiracy distribution case - intent to distribute more than a pound of cocaine from 2013 to 2017


A judge last week approved an unusual transportation plan to ensure Hicks could make the hearing because he is confined to his bed


It may involve cutting through a wall in his mobile home, bracing the structure and cutting down some trees so he can be removed


The hearing will take place in the loading dock at the rear of the court
Posted by: Skidmark || 05/14/2019 00:00 || Comments || Link || E-Mail|| [6459 views] Top|| File under:
Naples man impersonates FBI agent, leaves catfish on homeowner's lawn
[WINKNews] A Naples man was arrested for impersonating an FBI agent. When told to leave a homeowner's property, the suspect dropped catfish on her lawn, then fled the scene on a bicycle.

The suspect, Kristian Dudley, 42, faces a charge of Open Container in Public/Semi-Public Parking Area and a felony charge of Impersonate Law Enforcement Officer.

The victim said Dudley drove a bike with red and blue flashing lights into her front yard at the 2000 block of Palm Street in Naples. Dudley introduced himself as an FBI agent, according to the Collier County Sheriff's Office arrest report. Then, he ordered the woman to show proof of ID to make sure she was there legally.

The victim said she was a U.S. citizen and told him to leave her property. After Dudley refused a second time, her husband told Dudley to go and he called CCSO, per the arrest report. Before leaving the property, Dudley dropped multiple live catfish in the driveway for an "unknown reason."

As Dudley was biking, a deputy stopped him because he fit the description of the suspect. The deputy said Dudley appeared heavily intoxicated, was wearing a dark shirt, had an FBI hat and a bicycle with red and blue flashing lights.

Dudley has been taken to jail.

Posted by: Woodrow || 05/14/2019 00:00 || Comments || Link || E-Mail|| [6458 views] Top|| File under:
-Obits-
Doris Day, Bubbly Actress in Romantic Comedies, Dies at 97
[Bloomberg]Doris Day, the bubbly, blonde actress and singer who starred in "Pillow Talk" and other romantic comedies in the late 1950s and early 1960s, and who later became an animal-welfare advocate, has died. She was 97.


Que Sera Sera


She died Monday at her home in Carmel Valley, California, according to the Associated Press, citing the Doris Day Animal Foundation. "Day had been in excellent physical health for her age, until recently contracting a serious case of pneumonia, resulting in her death," the foundation said in an emailed statement.

Day reached the height of her popularity in sophisticated romps with co-stars James Garner, Cary Grant and, in particular, Rock Hudson. "Pillow Talk," released in 1959, was the first of three pictures they made and turned the pair into a top draw at theaters.

"It was an enormous departure from the kind of films she'd been doing for a dozen years," said Ross Hunter, producer of the movie, in Day's autobiography. "Doris hadn't a clue as to her potential as a sex image."

She made more than three dozen movies in 20 years, starting out in roles as the girl next door. That early, goody-two-shoes image led performer Oscar Levant to famously quip he knew Day "before she became a virgin."
Posted by: Besoeker || 05/14/2019 00:00 || Comments || Link || E-Mail|| [6459 views] Top|| File under:
-Short Attention Span Theater-
5 perish as de Havilland aircraft collide near Ketchikan, AK
[Washington Examiner] Five people are dead and another is missing after two floatplanes carrying cruise passengers crashed into one another in southeast Alaska on Monday.

Princess Cruises said that all four passengers and a pilot in a de Havilland DHC-2 Beaver were killed after slamming into a larger de Havilland DHC-3 Otter Monday afternoon near Ketchikan, Alaska.

"We are deeply saddened to report this news and our thoughts and prayers are with those who lost their lives and the families of those impacted by today's accident," Princess Cruises said in a statement. "Princess Cruises is extending its full support to traveling companions of the guests involved."
Posted by: Besoeker || 05/14/2019 01:26 || Comments || Link || E-Mail|| [6463 views] Top|| File under:
-Land of the Free
Lawsuit Filed over Display of Bible at Veterans Hospital
[MIL.com] A Bible on display as part of a memorial at New Hampshire's veterans hospital should be removed because it is a violation of the First Amendment, a U.S. Air Force veteran said in a federal lawsuit May 7. The Bible was carried by a prisoner of war during World War II and became part of the Missing Man Table honoring missing veterans and POWs at the entranceway of the Manchester VA Medical Center. The Department of Veterans Affairs said May 7 the table was sponsored by a veterans group called the Northeast POW/MIA Network. Read more about the lawsuit on Military.com.
Posted by: Besoeker || 05/14/2019 08:11 || Comments || Link || E-Mail|| [6463 views] Top|| File under:
Caribbean-Latin America
Venezuelan Navy confronts US ship after entering territorial waters
[ALMASDARNEWS] A US ship entered the Venezuelan waters, but changed course after communicating with the Venezuelan Navy, the agency said on Friday.

The USCGC James was first noticed by the Venezuelan armed forces on Wednesday. On Thursday, a Venezuelan patrol ship approached the US vessel and convinced it to change course.

"After our radio communications, the USCG James became convinced in the necessity to change its course and left our waters", the Navy said in a statement.

The USCGC James belongs to the United States Coast Guard. Some netizens have tracked the alleged presence of the US vessel in Venezuelan waters.
Posted by: Fred || 05/14/2019 00:00 || Comments || Link || E-Mail|| [6474 views] Top|| File under: Commies
Caucasus/Russia/Central Asia
Russian S-300 system spotted in US at test range
[ALMASDARNEWS] The US is known to have purchased at least one S-300 devoid of its electronics in the 1990s, with an American and Israeli military delegation reportedly sent to Ukraine last year to get acquainted with an upgraded version of the air defence system after Russia sent S-300s to Syria.

A military blogger has posted a satellite photo of what he believes is an S-300 system operating at a test range "somewhere in the USA."

The photo includes several of the system's components, including 5P85PT launchers mounted on semi-trailers and its 30N6 fire control system.

The blogger, who focuses on analysis of satellite data using Google Earth on his Twitter page, did not specify the system's location, with no further information known about whether it was operational or merely a mockup. He deleted the original post after it started to be picked up by Russian media.


Posted by: Fred || 05/14/2019 00:00 || Comments || Link || E-Mail|| [6458 views] Top|| File under:
Europe
German crossbow deaths: Police find more bodies
[BBC] German police probing the deaths of three people shot with crossbow arrows in a rural Bavarian hotel near Passau have found two more female bodies in a flat 650km (400 miles) away.

The flat in Wittingen had been occupied by a 30-year-old woman who was one of the victims found in the hotel room.

The other two in the hotel room were a man and woman found in bed, hand-in-hand, impaled with several arrows.

There was no sign of a fight, nor of another participant, police said.

All five victims were resident in Germany.
Posted by: Besoeker || 05/14/2019 01:53 || Comments || Link || E-Mail|| [6458 views] Top|| File under:
The Grand Turk
Turkey to launch home made sat on StarShip?
[Daily Sabah] Space Exploration Technologies, or SpaceX, is a candidate to launch Turkey's first nationally-built satellite, an official from Turksat said Tuesday.

The Turkish satellite operator currently has two missions to launch satellites with SpaceX, with the 5A satellite planning to be launched next year, according to the company's general manager Cenk Şen.

"It's going to be a good experience for us, too. And it's going to open doors for the next projects because they have many projects for the future of space," Şen told Anadolu Agency at the 2019 Satellite Conference in Washington. "So it's going to be a good opportunity for both companies.

"They are going to be one of the candidates in the 6A2 which is the first nationally-built satellite, [and] which is very important for Turkey," he said.

SpaceX is enthusiastic to work with Turksat and is considering the Starship spacecraft to support the next project with the Turkish company.

"I think we'll start off with Falcon Heavy missions and do great work there and then potentially move on to the next vehicle," SpaceX's President and Chief Operating Officer Gwynne Shotwell told Anadolu Agency. "And actually, Starship might work for the next Turksat project."

Starship is a reusable spacecraft currently under development by SpaceX, with plans to use it to transport humans to Mars.

"We're very excited about working with Turksat. It's been a good program so far, everything seems to be on track and we're really looking forward to launching," Shotwell said.

Last year, SpaceX successfully launched the Falcon Heavy, the world's most powerful rocket, into space. It can carry 140,000 pounds (63,500 kilograms) of cargo into orbit — more than double the amount of any current rocket.
Posted by: 3dc || 05/14/2019 00:00 || Comments || Link || E-Mail|| [6459 views] Top|| File under: Sublime Porte
India-Pakistan
300 clinics sealed during drive against quackery in Sindh
[DAWN] More than 300 clinics across Sindh, most of which located in Larkana, have been sealed by the Sindh Healthcare Commission (SHCC) for being involved in unfair practices putting human lives in danger, officials said on Sunday.

"The crackdown on quacks and blood banks involved in unsafe practices is going on and so far the teams of the commission have sealed 90 clinics and 12 blood banks in Larkana district alone," said a

bigwig

in the health ministry.

The officials said the SHCC had formed various teams for its field operations to combat quackery in Sindh.

"Special focus is on Larkana district to take immediate actions due to recent rampant cases of HIV in the district," said an official.
Posted by: Fred || 05/14/2019 00:00 || Comments || Link || E-Mail|| [6458 views] Top|| File under: Govt of Pakistan
FO condemns alleged rape of 3-year-old girl in occupied Kashmir
[DAWN] The Foreign Office on Monday condemned the alleged rape of a three-year-old in Indian-Indian

Kashmire

e on May 8, which lead to widespread protests across the Valley on Sunday.

"Reported horrific rape of 3-year-old Kashmiri girl in Bandipora, in Indian Occupied Jammu &

Kashmire

, another brutal reminder of humanitarian nightmare in IoK," FO Spokesperson Dr Mohammad Faisal said on Twitter on Monday.

"Fresh reports of pellet gun firing on protesters, yet another reflection of continued Indian atrocities," he added.

According to the Indian Express, the girl was allegedly raped on Wednesday before iftar in the Sumbal area of Bandipora district, following which widespread protests broke out across the Valley on Sunday.

As per the complaint filed by the girl's family, the accused lured the child with candy before abducting her and then raping her. "We found her in a nearby area and informed the local police," a family member was quoted as saying.

Soon after the incident was reported,

coppers

said that the girl was referred to a Srinagar-based hospital while the accused, who hails from a village in the area, was tossed in the slammer
Don't shoot, coppers! I'm comin' out!
"A case was registered, and the accused was produced before the court which sent him on police remand," SSP Bandipora Rahul Malik told the Indian Express.

"The heinous crime of rape of a minor in Bandipora is under investigation. We assure that [the] perpetrator of the crime will be brought to justice. We appeal to the public to stay calm and not heed to any rumours," Bandipora Deputy Commissioner Shahbaz Mirza was quoted as saying, after protests were recorded in as many as 12 locations on Sunday.

Hurriyat Conference Chairman Syed Ali Shah Geelani termed such incidents "a black stain on our social fabric and rich culture".

Former IOK chief minister and National Conference leader Omar Abdullah tweeted" "The rape of a child in Tirgaam is a travesty. [Jammu and

Kashmire

Police] must ensure a speedy investigation with only one consideration and that is to identify the guilty, prepare a watertight case & ensure exemplary punishment to those responsible."

Former chief minister Mehbooba Mufti also expressed her shock at the incident in a tweet, writing: "Mortified to hear about the rape of a 3 yr old girl in Sumbal. What kind of a sick pervert would do this? Society often blames women for inviting unwanted attention but what was this child's fault?"


Posted by: Fred || 05/14/2019 00:00 || Comments || Link || E-Mail|| [6469 views] Top|| File under: Govt of Pakistan
Home Front: Culture Wars
HUD proposes evicting unauthorized immigrants from subsidized housing
[SD Union Trib] The U.S. Department of Housing and Urban Development has proposed a rule that would prohibit undocumented immigrants from living in Section 8 housing, but the head of the San Diego Housing Commission said the change could cost more money to implement and displace legal residents.

The U.S. Department of Housing and Urban Development has proposed a policy change intended to make legal U.S. residents first in line for subsidized housing, but the head of the San Diego Housing Commission said it could end up costing more money and displacing legal residents already housed.

HUD estimates more than 25,000 households that receive federal Section 8 housing vouchers include people not in the country legally, and revising its policy could create more affordable housing for legal residents.

Housing Commission President and CEO Rick Gentry said 325 families that receive Section 8 housing vouchers in San Diego have at least one family member who is an unauthorized immigrant. Under the proposed change, the unauthorized person would have to move out.


The horror!


Gentry said the change likely will result in all family members moving out rather than being separated, displacing legal residents. Of those households, 251 have children younger than 18, he said.

"I would say it's not a good idea because we are harming people who are citizens, and it would not save the taxpayers any money," he said.

The change could cost more, Gentry said, because the 325 households receive prorated vouchers rather than full vouchers. As an example, Gentry said a household of four with one unauthorized resident would receive a voucher reduced by 25 percent. If those people move out and are replaced by four legal residents, the household would receive a voucher valued at 100 percent, increasing the amount the Housing Commission pays for same unit.

The San Diego Housing Commission provides Section 8 vouchers to about 15,400 households in the city.


Sounds like Gentry needs to be replaced and the SDHC removed from distributing those funds
Posted by: Frank G || 05/14/2019 08:59 || Comments || Link || E-Mail|| [6469 views] Top|| File under:
Judge strikes down Kentucky law restricting abortions after 15 weeks
[Yahoo] A Kentucky judge has struck down a law that prohibited a method of abortion commonly used in the second trimester, saying the measure would create a "sustainable obstacle" to a woman's right to choose.

US district judge Joseph McKinley Jr ruled on Friday that the state's law violated a woman's constitutional right to privacy.
Wiki: "McKinley was nominated by President Bill Clinton on May 24, 1995,"
The law, aimed at halting dilation-and-evacuation (D&E) terminations, was found to "unduly burden" women seeking abortions.

The state's lawyers argued that the law would still allow use of D&E, but only after doctors used other methods to induce fetal death. Abortion providers breaking the law would be guilty of a felony but patients would not face prosecution.

Kentucky's governor Matt Bevin said he would appeal the decision, which came as a wave of restrictive abortion laws known as "heartbeat bills" swept the southern US.
Posted by: Skidmark || 05/14/2019 00:00 || Comments || Link || E-Mail|| [6464 views] Top|| File under:
Who's in the News
32
[untagged]
6
Govt of Iran
5
Taliban
5
al-Nusra
5
Islamic State
4
Govt of Pakistan
3
Moslem Colonists
3
Commies
2
Hamas
2
Sublime Porte
1
Lashkar e-Jhangvi
1
PLO
1
Baloch Liberation Army
1
Govt of Iran Proxies
1
Govt of Syria
1
Human Trafficking
1
Boko Haram (ISIS)
Bookmark
E-Mail Me
The Classics
The O Club
Rantburg Store
The Bloids
The Never-ending Story
Thugburg
Gulf War I
The Way We Were
Bio
Merry-Go-Blog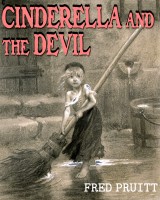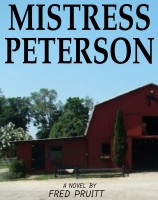 On Sale now!


A multi-volume chronology and reference guide set detailing three years of the Mexican Drug War between 2010 and 2012.

Rantburg.com and borderlandbeat.com correspondent and author Chris Covert presents his first non-fiction work detailing the drug and gang related violence in Mexico.

Chris gives us Mexican press dispatches of drug and gang war violence over three years, presented in a multi volume set intended to chronicle the death, violence and mayhem which has dominated Mexico for six years.
Click here for more information


Meet the Mods
In no particular order...


Steve White
Seafarious
Pappy
lotp
Scooter McGruder
john frum
tu3031
badanov
sherry
ryuge
GolfBravoUSMC
Bright Pebbles
trailing wife
Gloria
Fred
Besoeker
Glenmore
Frank G
3dc
Skidmark
Alaska Paul



Better than the average link...



Rantburg was assembled from recycled algorithms in the United States of America. No trees were destroyed in the production of this weblog. We did hurt some, though. Sorry.
3.229.142.104

Help keep the Burg running! Paypal: