Afghanistan
Criminal kingpin and his three comrades shot dead in Kabul
[Khaama (Afghanistan)] The police forces killed a criminal kingpin and his three comrades during an encounter in Kabul earlier this evening.

The Ministry of Interior (MoI) in a statement said the police forces killed Enayat Qochi, the leader of one of the most dangerous criminal networks in Kabul during an encounter in Paghman district.

The statement further added that the police forces killed three comrades of Qochi during the same encounter.

The police forces also tossed in the slammer
Drop the rod and step away witcher hands up!
four other comrades of Qochi during the encounter, MoI added.

The police forces launched an operation in pursuit of Qochi and his men after they stole a Toyota Hilux Vehicle from 4th district of Kabul city, MoI said.

According MoI, the clash between Qochi, his men and police forces broke out after the police forces traced them in Paghman district.

The Ministry of Interior also added that Qochi and his men had engaged in armed

festivities

with the police forces on numerous occasions in the past.


Posted by: Fred || 05/24/2019 00:00 || Comments || Link || E-Mail|| [6482 views] Top|| File under:
Africa Horn
Puntland And Galmudug States Continue Talks In Galkayo
[RADIOSHABELLE] Puntland


...a region in northeastern Somalia, centered on Garowe in the Nugaal province. Its leaders declared the territory an autonomous state in 1998. Puntland and the equally autonomous Somaliland seem to have avoided the clan rivalries and warlordism that have typified the rest of Somalia, which puts both places high on the list for Islamic subversion...


and Galmudug


...a semiautonomous region in central Somalia, bordering Puntland on the north. Galmudug is not trying to obtain international recognition as a separate nation, but rather considers itself autonomous within the larger Somali federalism, for what that's worth...


states of Somalia have jointly agreed to cooperate on security following a high-level meeting in Galkayo on Wednesday.

The leaders of the Puntland and Galmudug state, Said Abdullahi Dani and Ahmed Duale Gelle have held talks in northern part Galkayo town.

According to the communique issued late Wednesday, the leaders discussed wide ranges issues affecting both states.

Among the issues discussed is security, means to resolve recently

festivities

in villages on the border of the states and politics.

The two leaders agreed to work on enhancing both states and collaborate against challenges facing the states.

Both sides accepted the completion and implementation of security agreements which previously inked by the states.

The communique called for immediate mediation of rival clans in the villages on the border.

A joint ministerial committee from both sides to work on security and political issues will be formed, according to the communique.

Galkayo is divided into two zones, where the northern portion forms part of Puntland state, while its southern part is governed by the Galmudug administration.


Posted by: Fred || 05/24/2019 00:00 || Comments || Link || E-Mail|| [6479 views] Top|| File under:
Europe
Verhofstadt in Budapest gets vocally mugged.
[YouTube]

"You are a traitor of Europe, go for dentist now!" (4.55 in)..Islamic call to prayer and shouts of Alan Snackbar directed at the "Bruselista". .some English spoken here and there.






Posted by: Unosh Hupinelet8756 || 05/24/2019 10:30 || Comments || Link || E-Mail|| [6494 views] Top|| File under: Moslem Colonists
Hungary PM Orbán: "Europe is for Europeans, and needs leaders to defend it", "migration should be stopped, not organised"
[VOE] In the radio program "Good Morning, Hungary", Prime Minister Viktor Orbán said that a strong message must be sent to Brussels in the EU elections: "we want change, and a Europe that protects its borders on land and at sea".

He also said that "we want to see leaders in Brussels who don't want to organize migration, but who want to stop it".

The Prime Minister added that there is a "liberal mafia" ‐ including politicians, journalists and analysts ‐ who are "flush with money", and are working to convince the world that there is nothing that can be done to stop migration.

But, he said, when it turns out that there is indeed something that can be done ‐ when Hungary stops migration on land, Italian Minister of the Interior Matteo Salvini does the same at sea and US president Donald Trump decides to build a wall ‐ then these opponents of migration "start to be treated as hate figures".

Mr. Orbán stated that "the EU elections are about accepting or breaking free" from the way of thinking that such pro-migration people "are trying to force onto us", he stressed, adding that Europe needs leaders to defend it, because Europe is the home of Europeans and Hungary is the home of Hungarians.

He said that the majority of Hungarians "feel a chill run down their spines" when they hear so many European politicians saying that migration is good, but that it should be better organised than it is today.

Asked whether there is any candidate for the post of President of the European Commission that he would support after having withdrawn his backing from Manfred Weber, Mr. Orbán said, "there will be, after the election".

He said that two days after the election negotiations will begin for the selection of future European leaders, and "We'll see how much support has been received by which political figures in which countries".
Posted by: Besoeker || 05/24/2019 00:00 || Comments || Link || E-Mail|| [6484 views] Top|| File under: Moslem Colonists
Juncker lashes out on eve of European elections.
Reluctantly linking to CNN because they have the raw video of his interview. Click through for all of it.


European Commission President Jean-Claude Juncker has lashed out at "stupid nationalists" on the eve of European elections in which euroskeptic politicians are expected to make gains in the European Parliament.

In an interview with CNN on Wednesday, the outgoing president said he was only too aware of the threat that nationalist politicians pose to European solidarity, which Juncker called the "main objective of the EU."

Some polls project that populists may become the most powerful group in the parliament following this week's elections in all 28 EU nations, resulting in a lasting impact on the future of the bloc and the continent at large. "These populist, nationalists, stupid nationalists, they are in love with their own countries," Juncker told CNN in his Brussels office.

"They don't like those coming from far away, I like those coming from far away ... we have to act in solidarity with those who are in a worse situation than we are in," he said.
You don't build a wall because you hate the people outside. You build a wall because you love the people inside.

Druncker obviously does not love his own people. Instead he considers them The Other, like most of the Left.
The former prime minister of Luxembourg, who has served as European Commission President since 2014, said he remained sad at the UK's decision to leave the EU, but now wants to see the Brexit process come to an end: "We have to stop this process because it's harming the general atmosphere in Europe. It's harming growth perspectives worldwide."


"It's harming me and the people I care about while helping The Other."


Juncker said he doesn't operate in the business of hate: "Many people hate me, but I don't hate anybody. If you hate someone you cannot work with them."


And then his lips fell off.
Posted by: Herb McCoy || 05/24/2019 00:00 || Comments || Link || E-Mail|| [6495 views] Top|| File under: Moslem Colonists
The Grand Turk
Turkey suspended import of Iranian oil to 'respect' US sanctions - report
[Rudaw] A senior Ottoman Turkish official told

news hound

s on Wednesday that Ankara stopped buying Iran's oil in early May out of "respect" for the United States.

"We don't believe in sanctions, but as a strategic ally we respect the U.S. decision ... We don't believe isolation of Iran will be helpful,"

Rooters

quoted the official, who spoke on condition of anonymity, as saying.

Ankara has abided by the sanctions since its waiver ended this month, according to official. The remarks were made during Ottoman Turkish Deputy of Foreign Affairs Yavuz Selim Kiran's visit to Washington, D.C.

"We are not getting any oil from Iran now," the unnamed source added.

In 2017, Iran accounted for only about 4.9 percent of The Sick Man of Europe Turkey


...the only place on the face of the earth that misses the Ottoman Empire....


's oil imports. Soddy Arabia


...a kingdom taking up the bulk of the Arabian peninsula. Its primary economic activity involves exporting oil and soaking Islamic rubes on the annual hajj pilgrimage. The country supports a large number of princes in whatcha might call princely splendor. When the oil runs out the rest of the world is going to kick sand in the Soddy national face...


was first at 14 percent, followed by Iraq at 7.3 percent, and the Emirates at 5 percent, according to statistics from the Massachusetts Institute of Technology.
Posted by: trailing wife || 05/24/2019 00:37 || Comments || Link || E-Mail|| [6491 views] Top|| File under: Govt of Iran
Research article explains how Turkey uses pan-Islamism as a solution for failure
[ENGLISH.ALARABIYA.NET] The Sick Man of Europe Turkey


...the only place on the face of the earth that misses the Ottoman Empire....


has used Islam to legitimize itself as the leader of the

Moslem

world since the Ottoman Empire's decline, writes Saud al-Sarhan, secretary-general of the King Faisal Center for Research and Islamic Studies, in an article titled "Erdogan and the Last Quest for the Greenmantle."

The article, published by the International Center for the Study of Radicalization (ICSR) at King's College London, argues that Ottoman Turkish President Sultan Recep Tayyip Erdogan the First

... Turkey's version of Mohammed Morsi but they voted him back in so they deserve him. It's a sin, a shame, and a felony to insult the president of Turkey...
evokes a pan-Islamic rhetoric "in an attempt to increase the appeal of Turkey's political stances to

Moslem

populations across the world" ‐ a tactic which Sarhan links to "political arms of various terrorist groups."

The Ottomans similarly exploited pan-Islamism, but "only once their days of conquering lands had been checked by Europeans," Sarhan writes.

In the early 20th century, Christians made up more than a third of the Ottoman Empire's population ‐ only to become reduced to less than a fifth after the empire started losing European lands, which Sarhan presents as a major reason for the easy spread of pan-Islamic thought.

The Ottoman ruling elite "sought to adopt pan-Islamist positions in order to reverse the deteriorating state of their empire," the article argues, offering as evidence the campaign that the Ottomans carried out to urge the world's

Moslem

s to be loyal to them instead of their local rulers shortly before the First World War.

These campaigns failed, which Sarhan attributes to the rejection of Turkification policies by Arabs and

Moslem

s outside the empire, in a major negative turning point in pan-Islamic thought.

According to Sarhan's research, after the abolition of the empire, pan-Islamic thought was revived through groups such as the

Moslem Brüderbund

in Egypt, the Caliphate League in India, and the

Moslem

World Congress in Pakistain.

However,


women are made to be loved, not understood...


the groups did not flourish until secular Arab nationalist regimes failed to solve the "Paleostinian problem" in 1967 and the Soviet Union collapsed, which resulted in a decline in support for Soviet-aligned secular governments in various parts of the Arab world.

This enabled pan-Islamic parties to gain power in places such as Iran (Khomeinism), Iraq (Dawa Party),

Gazoo

(

Hamas, a contraction of the Arabic words for "frothing at the mouth",

) and Egypt (the

Moslem Brüderbund

's Freedom and Justice Party).

History repeated itself, according to Sarhan, when Erdogan's Justice and Development Party (AKP) failed to qualify Turkey for membership in the EU, causing him to turn, once again, to a more pan-Islamic position to secure a major place for Turkey on the world stage.

Sarhan also explains that Turkey even uses pan-Islamism to incentivize Arabs and

Moslem

s to invest in the country and save its economy. He gives the examples of a former Kuwaiti MP and a

Moslem Brüderbund

sympathizer journalist, both of whom urged people to invest in Turkey on the basis that it is a

Moslem

nation.


Posted by: Fred || 05/24/2019 00:00 || Comments || Link || E-Mail|| [6516 views] Top|| File under: Sublime Porte
Home Front: WoT
The Left is mainstreaming Palestinian Marxist terrorists
[Washington Examiner] A disturbing trend of open support for the Palestinian Marxist-Leninist terrorist group the Popular Front for the Liberation of Palestine, or PFLP, has emerged on the political Left amid rising anti-Semitism that hides behind the label of anti-Zionism.

On May 8, San Diego State University English professor Peter C. Herman observed that an email from SDSU's Women's Resource Center included the slogan "From the River to the Sea Palestine Will Be Free," and a photo of Popular Front for the Liberation of Palestine terrorist Leila Khaled clutching an AK-47.

Khaled is famous for hijacking two airliners in 1970. She and the Popular Front for the Liberation of Palestine, which was designated in 1997 as a terrorist group by the U.S. State Department, have been active in the boycott, divestment, and sanctions movement that seeks to economically and politically strangle Israel. Khaled remains a member of the PFLP's political bureau.

Popular Front for the Liberation of Palestine terrorists also gained notoriety for the 1976 hijacking of a Paris-bound Air France flight that was diverted to Entebbe, Uganda. More recently, the group claimed joint responsibility with Hamas for a deadly East Jerusalem attack in 2017 that left an Israeli female police officer dead and several others were wounded.

Coming so soon after last month's Poway synagogue shooting near San Diego, the imagery of this email from a group ostensibly promoting women's issues "seems especially shocking," Herman wrote. "But how are we to respond to a glorification of violence in a university-sanctioned newsletter?"


Posted by: Besoeker || 05/24/2019 00:59 || Comments || Link || E-Mail|| [6510 views] Top|| File under:
US charges WikiLeaks founder with publishing classified info
[ENGLISH.ALARABIYA.NET] The US filed new charges on Thursday against Wikileaks founder Julian Assange, accusing him of placing the United States at risk of "serious harm" by publishing thousands of secret and classified documents, including the names of confidential sources for American armed forces.

In an 18-count, superseding indictment, Justice Department prosecutors allege that Assange directed former Army intelligence analyst Chelsea Manning

...formerly Bradley Manning before he decided to become a girl. He, or she or whatever it was, was a misfit Army intel analyst who decided to leak all the secrets he could lay hands on. Sentenced to 35 years in Leavenworth, he was sprung on an Obamapardon in 2017....
in one of the largest compromises of classified information in US history.

The case presents immediate questions about media freedom, including whether the Justice Department is charging Assange for actions - such as soliciting and publishing classified information - that ordinarily journalists do as a matter of course. Department officials said on Thursday they believe Assange strayed far outside First Amendment protections.

The new Espionage Act charges go far beyond an initial indictment against Assange made public last month that accused him of conspiring with Manning to crack a defense computer password.

Wikileaks caused particular harm by publishing the names of people who helped American forces in Iraq and Afghanistan and US diplomats around the world.

The new indictment says Assange conspired with Manning to obtain and disclose classified national defense documents, including State Department cables and reports on the wars in Iraq and Afghanistan. Prosecutors say his actions "risked serious harm" to the United States.

Assange, 47, is

in jug

in London after being evicted from the Ecuadorian Embassy in April. The US is seeking his extradition.


Posted by: Fred || 05/24/2019 00:00 || Comments || Link || E-Mail|| [6482 views] Top|| File under:
India-Pakistan
Fazl asks supporters to get ready for 'big' demo in capital
[DAWN]
Maulana Fazlur Rehman
Deobandi holy man, known as Mullah Diesel during the war against the Soviets, his sympathies for the Taliban have never been tempered by honesty ...
, chief of his own faction of the Jamaat Ulema-e-Islam


...the political wing of the Pak Taliban...


(JUI-F) and head of the Muttahida Majlis-e-Amal (MMA), has directed his party workers to start preparations for a "big" anti-government "protest demonstration" to be held in Islamabad soon, invi­ting other parties to join it.

The JUI-F chief, who was authorised by the country's major opposition parties on May 19 to convene a multi-party conference (MPC) after Eid to devise a joint strategy for launching a "decisive movement" for restoration of "real democracy" in the country, issued these directives through a video message on Wednesday.

In his nearly five-minute message, the Maulana said their already planned "million marches" in Quetta and Beautiful Downtown Peshawar

...capital of Khyber Pakhtunkhwa administrative and economic hub for the Federally Administered Tribal Areas of Pakistan. Peshawar is situated near the eastern end of the Khyber Pass, convenient to the Pak-Afghan border. Peshawar has evolved into one of Pakistan's most ethnically and linguistically diverse cities, which means lots of gunfire.
would be held after Eidul Fitr as per the schedule.

The JUI-F chief, whose party had initially decided to boycott the parliament after the last year's general elections, has been pressing the other opposition parties to launch a decisive movement to dislodge the government, but he has so far failed to get a positive response from them, mainly from the PPP and the PML-N.


Posted by: Fred || 05/24/2019 00:00 || Comments || Link || E-Mail|| [6487 views] Top|| File under: Jamaat-e-Ulema Islami
US legislators ask govt to help ease Pakistan crisis
[DAWN] US

politician

s have urged the Trump administration to help Pakistain overcome the current economic crisis while asking Islamabad to focus its attention on creating more opportunities for its people.

At the annual bipartisan Iftar of the Pak American Political Action Committee (PAKPAC) on Tuesday evening, the

politician

s also advised the Trump administration not to go to war with Iran as it would destabilise the entire region.

Congresswoman Sheila Jackson Lee

...the clownish U.S. Representative-for-life for Texas's 18th congressional district, serving since 1995. The district includes most of inner-city Houston. She is noted for her lack of tact and intellect. She is a member of the Democratic Party, and almost its epitome...
, the founder chairperson of the Pakistain caucus in the US Congress, while highlighting the need to revive the once close relationship between the United States and Pakistain, emphasised the need to help Pakistain overcome the current economic crisis.

"We should do whatever we can to ensure that there's an improvement in the lives of Pak people," she said. The Pak government, she said, should also focus on providing "education and development opportunities" to its people.


Posted by: Fred || 05/24/2019 00:00 || Comments || Link || E-Mail|| [6488 views] Top|| File under: Govt of Pakistan
Two more polio cases reported from KP
[DAWN] Two more polio

...Poliomyelitis is a disease caused by infection with the poliovirus. Between 1840 and the 1950s, polio was a worldwide epidemic. Since the development of polio vaccines the disease has been largely wiped out in the civilized world. However, since the vaccine is known to make Moslem pee-pees shrink and renders females sterile, bookish, and unsubmissive it is not widely used by the turban and automatic weapons set...


cases have been reported from Khyber-Pakhtunkhwa, taking the tally for the current year to 19.

Almost five months of the year have passed, but the number of polio cases found in KP has reached eight which is equal to the cases reported in the province in 2016.

Only two cases last year and one in 2017 were reported from KP.

The recent cases have been reported from Dera Ismail Khan


... the Pearl of Pashtunistan ...


and Bannu.


Posted by: Fred || 05/24/2019 00:00 || Comments || Link || E-Mail|| [6488 views] Top|| File under: Govt of Pakistan
FIR filed against PTM's Gulalai Ismail for allegedly inciting violence, defaming state
[DAWN] Islamabad police on Wednesday filed a case against Gulalai Ismail ‐ a leader of the Pashtun Tahaffuz Movement (PTM) ‐ for allegedly defaming state institutions, creating unrest and inciting violence.

The first information report (FIR) lodged against the PTM leader mentions sections 500 (punishment for defamation), 153-A (promoting enmity between different groups, etc) and 124-A (sedition) of the Pakistain Penal Code, as well as sections 6/7 of the Anti-terrorism Act, 1997.

According to the FIR, a copy of which is available with Dawn, Ismail purportedly incited law-abiding citizens to commit treason and violence, while addressing a protest demonstration against the brutal rape and murder of a 10-year-old girl named Farishta.

The FIR accuses Ismail of delivering hate speech, inciting ethnic sentiments against the state and Pakistain Army, and causing a sense of fear and terror among people.

PTM is a rights-based alliance that, besides calling for the de-mining of the former tribal areas and greater freedom of movement in the latter, has insisted on an end to the practices of extrajudicial killings, enforced disappearances and unlawful detentions, and for their practitioners to be held to account within a truth and reconciliation framework.


Posted by: Fred || 05/24/2019 00:00 || Comments || Link || E-Mail|| [6506 views] Top|| File under: Govt of Pakistan
India has ended Iranian oil imports
[ENGLISH.ALARABIYA.NET] India has ended all imports of oil from Iran, its ambassador in Washington said on Wednesday, becoming the latest country to grudgingly comply with threatened US sanctions.

India had already sharply decreased its imports from Iran and bought one million tons of crude in April, the last month before Washington stepped up its pressure campaign against Tehran and ended all exemptions to sanctions, Ambassador Harsh Vardhan Shringla said.

"That's it. After that we haven't imported any," Shringla told

news hound

s during a briefing on Prime Minister Narendra Modi's election victory.

Shringla said that energy-hungry India has also ended all imports from Venezuela because it considered itself a partner of the United States -- but said the shift had caused pain at home, with Iran formerly supplying 10 percent of India's oil needs.

Calling Iran "an extended neighbor" of India with longstanding cultural links, Shringla declined to say if New Delhi shared President Donald Trump


...New York real estate developer, described by Dems as illiterate, racist, misogynistic, and what ever other unpleasant descriptions they can think of, elected by the rest of us as 45th President of the United States...


's concerns about Tehran.


Posted by: Fred || 05/24/2019 00:00 || Comments || Link || E-Mail|| [6483 views] Top|| File under: Govt of Iran
Pakistan to get Saudi oil on credit as of July
[ENGLISH.ALARABIYA.NET] A Pakistani official says the much-anticipated Saudi oil will start flowing to Islamabad as of July, with payments deferred for three years.

Abdul Hafeez Shaikh says the buy-now-pay-later deal with the kingdom, reached last October, will enable Pakistan to overcome a balance of payment crisis.

Shaikh is Prime Minister Imran Khan's adviser on finance and economic affairs.

Shaikh took to Twitter on Wednesday night, thanking Saudi Crown Prince Mohammed bin Salman for "activating the deferred payment for petroleum products" of $275 million per month.

The value amounts to $3.2 billion per year.

The crown prince visited Pakistan in February.

Saudi Arabia is a leading supplier of oil to Pakistan, which earlier this month reached a preliminary agreement with the International Monetary Fund on a $6 billion bailout.


Posted by: Fred || 05/24/2019 00:00 || Comments || Link || E-Mail|| [6479 views] Top|| File under: Govt of Pakistan
Iraq
US grants Iraq another Iran sanctions waiver for energy
[Rudaw] Iraq has been granted yet another exemption from US sanctions on Iran, allowing it to continue importing Iranian energy, Joey Hood, chargé d'affaires of the US Mission in Iraq, confirmed Wednesday.

However,


the way to a man's heart remains through his stomach...


Hood said the US is working with Iraq to help break its reliance on Iranian energy.

"Iraq has an exemption from the American sanctions, so that it can continue to purchase energy from Iran, but we are also working with the Iraqi government and supporting them in every way that we can to increase the energy independence of this country," Hood told

news hound

s in Baghdad.

Hood's comments first appeared in the Iraqi media and were later confirmed by the US embassy in an email to Rudaw English.

Iraq depends on Iranian energy to subsidize its ramshackle power grid. Riots broke out in Iraq's southern city of Basra last summer when Iran briefly cut is electricity exports.

Washington reimposed sanctions on Iran after withdrawing from the 2015 nuclear deal, specifically targeting Tehran's lucrative oil sector.

Major importers of Iranian oil, including China, Greece, India,

Italia

, Japan, South Korea, Taiwan, and The Sick Man of Europe Turkey


...the only place on the face of the earth that misses the Ottoman Empire....


, were initially granted waivers to allow them time to find alternatives.

The US scrapped these waivers in April, but continued to renew Iraq's special exemption.

Tensions with Iran have since escalated further, with the US withdrawing all non-essential staff from its missions in Baghdad and Erbil and deploying an aircraft carrier group and B-52 bombers to the Persian Gulf, citing an unspecified Iranian threat.

In a possible act of provocation, unknown actors fired a rocket into Baghdad's Green Zone on Sunday, which fell less than a mile from the sprawling US embassy compound.

Asked about the incident, Hood said: "No one as far as I know has

grabbed credit

for that rocket. So, I can't really tell you what they were aiming at or what their goal was."

Authorities believe the rocket was fired from the east of the city, where Iran-backed militias maintain a strong presence.

Eager to characterize the rocket attack as an isolated incident, Iraqi Prime Minister Adil Abdul-Mahdi told

news hound

s in his weekly

presser

Tuesday night that Iraq wishes to mediate between Washington and Tehran.

"We will send delegations within the coming days to the different capitals of the countries involved, especially Tehran and Washington, to attempt to push for de-escalation and reach agreements, because all sides say they don't want war, rather to negotiate," Abdul-Mahdi said.

However,


the way to a man's heart remains through his stomach...


Hood said he was not aware of any Iraqi mediation, and declined Baghdad's involvement.

"We always welcome the opportunity to consult with our friends in the Iraqi government. The exchange of views especially in an environment of heightened tension is critical," said Hood.

"I'm not aware of an offer by the Iraqi government to mediate formally between Iran and the United States, and it's something that we do not particularly need at this moment.

"We know how to communicate with the Iranians and we hope that they can come to the negotiating table as soon as possible so that we can work out our differences diplomatically," he added.

Tehran has ruled out negotiation with Washington until the economic pressure is lifted.
Posted by: trailing wife || 05/24/2019 00:32 || Comments || Link || E-Mail|| [6480 views] Top|| File under: Govt of Iran
Iraq weighs captives' rights against fear of new ISIS
[ENGLISH.ALARABIYA.NET] Iraqi farmer Shaker Salih says he feared ISIS, but feared its defeat even more. His problem is persuading people to believe that he did not support the

Death Eater

s.

When Iraqi forces drove ISIS from his home town in Salahuddin province, north of Baghdad, Salih left with the

bad boy

group. He then stayed as long he could.

"We thought militias would kill us for living under ISIS, so we fled," said Salih, 49, referring to the paramilitaries that helped defeat ISIS. "That's why we stayed with ISIS. We were used to them and knew what to do to survive."
Continued on Page 49
Posted by: Fred || 05/24/2019 00:00 || Comments || Link || E-Mail|| [6471 views] Top|| File under: Islamic State
Israel-Palestine-Jordan
For Gaza grooms, crippling debt overshadows marital bliss
[ENGLISH.ALARABIYA.NET] Two years ago,

Gazoo

resident Saleh Abu Serdanah took out a small loan in order to get married and start a family. These days, the 31-year-old construction worker is on the run, hiding from police in a tiny rental apartment and unable to repay the money he borrowed.

Abu Serdanah is among hundreds of young men who have turned to

Gazoo

's small industry of wedding lenders for help, only to fall onto hard times because of crushing debt and lack of jobs in the impoverished Paleostinian territory. Many have been forced to renegotiate their debts, and others have gone into hiding. Some have even ended up in jail.

"I have never been into a

cop shoppe

and have never made trouble. Now I'm like a

runaway

crook," Abu Serdanah said.

Wedding lenders have filled an important need in

Gazoo

's conservative society, where young men and women are typically expected to marry in their late teens or early 20s. Facing a nearly 60% unemployment rate, many young Gazook men have been forced to put off their dreams of marriage because they cannot afford it.

Over a decade ago, a number of wealthy people launched charities to help young couples to pay for their weddings and settle post-marriage debts. The initiative was promoted through ceremonial mass weddings that thrived after Israel and Egypt imposed a blockade on

Gazoo

after the

Hamas, one of the armed feet of the Moslem Brüderbung millipede,

holy warrior

group took power in 2007.

These charitable efforts, which still continue, paved the way for a profitable private industry to emerge, offering more substantial packages that included things like bridal dresses, invitations, bedroom furniture and meals for guests.

Allured by the idea, Abu Serdanah signed up for an offer of $2,500 through Farha Project, one of those companies, in 2017. He acknowledges that he would never have been able to marry without Farha. The November 2017 wedding included a bachelor's party with a live band and a separate women's ceremony the following day. The company threw in invitations, catering for 60 people and a suit and dress for the couple.

Abu Serdanah agreed to repay the money in monthly payments over two years, but managed to pay only for five months. Today, he regrets his decision.

"I was committed to paying on time for a while, but things have changed and made me unable to," said Abu Serdanah, sitting on a mat outside the apartment he shares with his wife as a candle faintly lit the dark stairway. "There is no work, so where should I get money from?"


To make a long story short, he borrowed from loan sharks, doesn't have the dough to pay it back. He could be thrown into debtor's prison or the mob could break his knees or both. This is all the fault of Zionists, who're blockading Gaza. Yadda yadda yadda.



Posted by: Fred || 05/24/2019 00:00 || Comments || Link || E-Mail|| [6479 views] Top|| File under: Hamas
Syria-Lebanon-Iran
Iran youth will witness demise of Israel, 'American civilization': Khamenei
GENEVA (Reuters) - Iran's youth will witness the demise of Israel and American civilization, Iran's Supreme Leader Ayatollah Ali Khamenei said on Wednesday in comments published on his official website.

"You young people should be assured that you will witness the demise of the enemies of humanity, meaning the degenerate American civilization, and the demise of Israel," Khamenei said in a meeting with students.

He gave no further details.

Tensions have spiked between Iran and the United States after Washington sent more military forces to the Middle East, including an aircraft carrier, B-52 bombers and Patriot missiles, in a show of force against what U.S. officials say are Iranian threats to its troops and interests in the region.

Khamenei said last week that there would be no war with the United States.
Posted by: Besoeker || 05/24/2019 06:56 || Comments || Link || E-Mail|| [6466 views] Top|| File under: Govt of Iran
Iran, US tension is a 'clash of wills', says Guards commander
[ENGLISH.ALARABIYA.NET] The standoff between Iran and the United States is a "clash of wills", a senior commander of Iran's powerful Revolutionary Guards said on Thursday, suggesting any enemy "adventurism" would meet a crushing response, Fars news agency reported.

Tensions have spiked between the two countries after Washington sent more military forces to the Middle East in a show of force against what US officials say are Iranian threats to its troops and interests in the region.

"The confrontation and face-off of the Islamic Theocratic Republic of Iran and the malicious government of America is the arena for a clash of wills," Iran's armed forces chief of staff Major General Mohammad Baqeri said.

He pointed to a battle during the 1980-88 Iran-Iraq war where Iran was victorious and said the outcome could be a message that Iran will have a "hard, crushing and obliterating response" for any enemy "adventurism".

On Sunday, US President Donald Trump


...New York real estate developer, described by Dems as illiterate, racist, misogynistic, and what ever other unpleasant descriptions they can think of, elected by the rest of us as 45th President of the United States...


tweeted: "If Iran wants to fight, that will be the official end of Iran. Never threaten the United States again!"

Trump restored US sanctions on Iran last year and tightened them this month, ordering all countries to halt imports of Iranian oil or face sanctions of their own.

Trump wants Iran to come to the negotiating table to reach a new deal with more curbs on its nuclear and missile programs.


Posted by: Fred || 05/24/2019 00:00 || Comments || Link || E-Mail|| [6502 views] Top|| File under: Govt of Iran
Iran stores more oil on land and at sea as exports slump
[ENGLISH.ALARABIYA.NET] Iran's oil storage on land and at sea is on the rise as US sanctions on exports bite and Tehran battles to keep its ageing fields operational and crude flowing, according to data and industry sources.

Washington announced in May the end of sanctions waivers for foreign countries importing Iranian oil, hitting Tehran's biggest source of income.

With creaking infrastructure and an ageing fleet of ships due to increasing isolation from much of the world, Iran will need to park unsold stocks of oil until it can find buyers.

It is vital for Tehran to keep oil flowing as any disruption would damage its future activities due to the high costs and complexities of restarting production.

Data from Kayrros, a company which tracks oil flows, showed onshore storage in Iran was 46.1 million barrels, from total capacity of 73 million barrels, its highest since mid January.

Iranian oil exports fell in May to 500,000 barrels per day (bpd) or lower, more than half the level seen in April, according to tanker data and industry sources.

Data based on AIS tracking by shipping intelligence platform MarineTraffic showed 16 Iranian tankers, holding some 20 million barrels, were estimated to be used for floating storage after being stationary between two to four weeks.

Ten of those tankers with nearly 11 million barrels had been stationary for four weeks.

This compared with 12 Iranian tankers holding at least 13 million barrels of oil in March, which had been stationary from two to four weeks, MarineTraffic data showed.

Sources told

Rooters

in March that Iran was looking to bolster its fleet through discreet purchases of second hand tankers after discussions for new ships stalled, leaving Tehran with fewer options.

While Iran could try and charter tankers from the international market, the growing dragnet of sanctions, lack of insurance and financing mean few shipping companies would want to breach the restrictions imposed by Washington given fears of heavy fines or being cut off from the US financial system.


Posted by: Fred || 05/24/2019 00:00 || Comments || Link || E-Mail|| [6488 views] Top|| File under: Govt of Iran
Trump says willing to consider sending more troops to counter Iran
[ENGLISH.ALARABIYA.NET] US President Donald Trump


...New York real estate developer, described by Dems as illiterate, racist, misogynistic, and what ever other unpleasant descriptions they can think of, elected by the rest of us as 45th President of the United States...


said on Thursday that he was willing to consider sending more US troops to the Middle East to counter Iran.

He said he doubted that the US needs to send additional troops, as he prepared to meet Pentagon officials to discuss it later in the day.

US military leaders have discussed sending some 5,000 troops to the region with tensions running high with Iran. Trump, asked by

news hound

s about the plan, said he did not think they would be needed, but that he was willing to consider it.


Posted by: Fred || 05/24/2019 00:00 || Comments || Link || E-Mail|| [6468 views] Top|| File under: Govt of Iran
Iran will not surrender even if it is bombed, says Rouhani
[ENGLISH.ALARABIYA.NET] Iranian President Hassan Rouhani said on Thursday that Tehran will not surrender to US pressure and will not give up on its goals even if it is bombed, as tension rises between the Islamic Theocratic Republic and the United States.

Rouhani was quoted by state news agency IRNA as telling a ceremony in commemoration of the Iran-Iraq war in the 1980s: "We need resistance, so our enemies know if they bomb our land, and if our children are martyred,

maimed

or jugged
Drop the rosco, Muggsy, or you're one with the ages!
, we will not give up on our goals for the independence of our country and our pride."
Posted by: Fred || 05/24/2019 00:00 || Comments || Link || E-Mail|| [6484 views] Top|| File under: Govt of Iran
Who's in the News
27
[untagged]
9
Govt of Iran
7
Govt of Pakistan
7
Islamic State
4
Moslem Colonists
2
Taliban
2
al-Nusra
2
Commies
2
Houthis
1
al-Qaeda in the Indian Subcontinent
1
Govt of Syria
1
Jamaat-e-Ulema Islami
1
al-Shabaab (AQ)
1
Sublime Porte
1
Hamas
Bookmark
E-Mail Me
The Classics
The O Club
Rantburg Store
The Bloids
The Never-ending Story
Thugburg
Gulf War I
The Way We Were
Bio
Merry-Go-Blog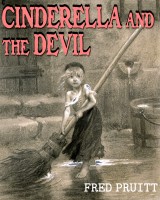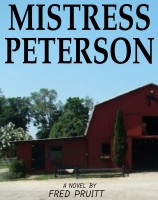 On Sale now!


A multi-volume chronology and reference guide set detailing three years of the Mexican Drug War between 2010 and 2012.

Rantburg.com and borderlandbeat.com correspondent and author Chris Covert presents his first non-fiction work detailing the drug and gang related violence in Mexico.

Chris gives us Mexican press dispatches of drug and gang war violence over three years, presented in a multi volume set intended to chronicle the death, violence and mayhem which has dominated Mexico for six years.
Click here for more information


Meet the Mods
In no particular order...


Steve White
Seafarious
Pappy
lotp
Scooter McGruder
john frum
tu3031
badanov
sherry
ryuge
GolfBravoUSMC
Bright Pebbles
trailing wife
Gloria
Fred
Besoeker
Glenmore
Frank G
3dc
Skidmark
Alaska Paul



Better than the average link...



Rantburg was assembled from recycled algorithms in the United States of America. No trees were destroyed in the production of this weblog. We did hurt some, though. Sorry.
3.236.212.116

Help keep the Burg running! Paypal: