-Lurid Crime Tales-
US charges WikiLeaks founder with publishing classified info
WASHINGTON (AP) ‐ In a case with significant First Amendment implications, the U.S. filed new charges Thursday against WikiLeaks founder Julian Assange, accusing him of violating the Espionage Act by publishing secret documents containing the names of confidential military and diplomatic sources.

The Justice Department's 18-count superseding indictment alleges that Assange directed former Army intelligence analyst Chelsea Manning in one of the largest compromises of classified information in U.S. history. It says the WikiLeaks founder, currently in custody in London, damaged national security by publishing documents that harmed the U.S. and its allies and aided its adversaries.

The case comes amid a Justice Department crackdown on national security leaks and raised immediate fear among news media advocates that Assange's actions ‐ including soliciting and publishing classified information ‐ are indistinguishable from what traditional journalists do on a daily basis. Those same concerns led the Obama administration Justice Department to balk at bringing charges for similar conduct.

Assange's lawyer, Barry Pollack, said Thursday that the "unprecedented charges" against his client imperil "all journalists in their endeavor to inform the public about actions that have been taken by the U.S. government." The Reporters Committee for Freedom of the Press called the case a "dire threat" to media freedom, and the American Civil Liberties Union said it was the first time in history a publisher was charged for disclosing truthful information.
Posted by: Besoeker || 05/24/2019 00:40 || Comments || Link || E-Mail|| [6483 views] Top|| File under:
Fifty children saved as international paedophile ring busted
[BBC] Fifty children have been rescued and nine people arrested after an Interpol investigation into an international paedophile ring.

The arrests were made in Thailand, Australia and the US and more are expected, Interpol said.

The investigation began in 2017 and focused on a hidden "dark web" site with 63,000 users worldwide.

Police believe 100 more children have suffered abuse and are working to identify them.

Operation Blackwrist was launched by Interpol after it detected images showing 11 boys aged under 13 being abused on a site where people can use encrypted software to maintain secrecy.

The dark net is an internet area beyond the reach of mainstream search engines.

The US Homeland Security Investigations (HSI) department traced the IP address of the website, which was hosting photos and videos of abuse.
Posted by: Besoeker || 05/24/2019 00:31 || Comments || Link || E-Mail|| [6516 views] Top|| File under:
Britain
British Prime Minister Theresa May announces her resignation
[Guardian] Theresa May has bowed to intense pressure from her own party and named 7 June as the day she will step aside as Conservative leader, drawing her turbulent three-year premiership to a close.

Speaking in Downing Street, May said it had been "the honour of my life" to serve as Britain's second female prime minister. Her voice breaking, she said she would leave "with no ill will, but with enormous and enduring gratitude to have had the opportunity to serve the country I love".

The prime minister listed a series of what she said were her government's achievements, including tackling the deficit, reducing unemployment and boosting funding for mental health.

But she admitted: "It is and will alway remain a matter of deep regret to me that I have not been able to deliver Brexit."

May's announcement came after a meeting with Graham Brady, the chair of the backbench 1922 Committee ‐ which was prepared to trigger a second no-confidence vote in her leadership if she refused to resign.

Her fate was sealed after a 10-point "new Brexit deal", announced in a speech on Tuesday, infuriated Tory backbenchers and many of her own cabinet ‐ while falling flat with the Labour MPs it was meant to persuade.

The leader of the House of Commons, Andrea Leadsom, resigned on Wednesday, rather than present the Brexit bill to parliament.

A string of other cabinet ministers had also expressed concerns, including Sajid Javid, Jeremy Hunt, Chris Grayling and David Mundell.
Posted by: Besoeker || 05/24/2019 05:49 || Comments || Link || E-Mail|| [6490 views] Top|| File under:
China-Japan-Koreas
82% of US Off-shored US Manufactures in China Report Tariff Pain
Key text (which is most of it. The writer is an economist. ) posted per Raj's request. Lots of links to sources at the link.

— trailing wife at 1:40 p.m. EDT

[AmericanThinker] The American/China Chamber of Commerce found that 82 percent of American-owned manufacturers in China are suffering significant pain from Trump Trade War tariffs.

'AmCham' surveyed business conditions for its 900 member American-owned companies operating across China during the week of May 16-20, following President Trump's announcement that he was raising tariffs on $200 billion U.S. imports from China from 10 percent to 25 percent.

The survey found that due to the U.S. action and the retaliatory Chinese response, American-owned companies in China reported that 52.1 percent were experiencing lower demand; 42.4 percent were experiencing higher manufacturing costs and 38.2 percent were seeing higher sales prices for products.

Although China/WTO was championed as an opportunity to U.S. companies to compete for the business of over 1.3 billion emerging Chinese consumers, the vast majority of AmCham members operate off-shored production facilities for export back to the U.S.

As a result, U.S. imports from China from 2001 to 2015 increased from $102.3 billion in 2001 to $483.2 billion in 2015, while U.S. exports to China during the same period only grew from $19.2 billion to $116.1 billion.

It is generally accepted that between 2001 and 2015, the WTO deal with China cost about 3.4 million American jobs, with about 74.3 percent of losses due to U.S. companies off-shoring production jobs to China for cheaper labor and lower taxes. The estimated American worker wages is estimated at about $37 billion per year.

The AmCham survey found that due to the tariff battle, 35.3 percent of members have adopted an "In China, for China" strategy. But members also report indirect retaliation by Chinese authorities against U.S.-owned companies in China, including 20.1 percent suffering increased inspections, 19.7 percent experiencing slower customs clearance, and 14.2 percent facing slower license approvals and greater regulatory scrutiny.

Approximately 33.2 percent are canceling further investments in China and 40.7 percent of respondents have already relocated manufacturing facilities outside China. The most popular manufacturing relocation spots have been 24.7 percent in Southeast Asia, 10.5 percent in Mexico and 6 percent back to the United States.


Posted by: g(r)omgoru || 05/24/2019 07:42 || Comments || Link || E-Mail|| [6534 views] Top|| File under:
North Korea calls Biden 'fool of low IQ' over Kim criticism
[ENGLISH.ALARABIYA.NET]

North Korea

has labeled
Joe Foreign Policy Whiz Kid Biden


The former Senator-for-Life from Delaware, an example of the kind of top-notch Washington intellect to be found in the World's Greatest Deliberative Body...


a "fool of low IQ" and an "imbecile bereft of elementary quality as a human being" after the Democratic presidential hopeful during a recent speech called North Korean leader Kim Pudge Jong-un


...the overweight, pouty-looking hereditary potentate of North Korea. Pudge appears to believe in his own divinity, but has yet to produce any loaves and fishes, so his subjects remain malnourished...


a tyrant.

Pyongyang's official Korean Central News Agency on Wednesday accused Biden of insulting the country's supreme leadership and committing an "intolerable and serious politically-motivated provocation" against the North.

Biden during a campaign launch in Philadelphia on Saturday accused President Donald Trump


...New York real estate developer, described by Dems as illiterate, racist, misogynistic, and what ever other unpleasant descriptions they can think of, elected by the rest of us as 45th President of the United States...


of cozying up to "dictators and tyrants" like Kim and Russian President Vladimir Putin

...President-for-Life of Russia. He gets along well with other presidents for life. He is credited with bringing political stability and re-establishing something like the rule of law, which occasionally results in somebody dropping dead from poisoning by polonium or other interesting substance. Under Putin, a new group of business magnates controlling significant swathes of Russia's economy has emerged, all of whom have close personal ties to him. The old bunch, without close personal ties to Putin, are in jail or in exile or dead from poisoning by polonium or other interesting substances...
.


Posted by: Fred || 05/24/2019 00:00 || Comments || Link || E-Mail|| [6482 views] Top|| File under: Commies
Europe
Animal rights activists score win at Barcelona zoo
[ENGLISH.ALARABIYA.NET] Animal rights activists in Barcelona are celebrating a victory after the Spanish city ordered its municipal zoo to restrict the reproduction of captive animals unless their young are destined to be reintroduced into the wild.

Barcelona's town council voted on May 3 to modify the zoo's bylaws to include a rule by which any of its breeding programs will be stopped unless there is a plan to eventually release the offspring into nature.

"We want zoos to stop breeding animals that do not respond to an environmental strategy, breeding them just so they can be in front or inside a cage," said activist Leonardo Anselmi, who coordinates ZOO XXI, the animal rights group that successfully pushed for the new mandate.

The mandate was passed along with a new strategic plan for the zoo crafted by its staff that will task a committee of scientists and ethical experts with one year to determine a conservation plan for each of the 300 different species housed at the zoo. Those resulting plans will have to be implemented within three years. Any animals the committee thinks should leave the zoo will, in theory, be reintroduced into the wild or relocated at other zoos or sanctuaries.

The bylaw says it is adopting a stance of "compassionate conservation" that sees "animals are beings deserving our respect."

The goal is to convert the zoo, which was built inside a park in the city center in 1892, into a center focused on education and research, and a refuge for animals that can no longer survive in liberty. Currently the zoo hosts several animals in this condition, including elephants, tortoises and Pedro, a 45-year-old rhinoceros who eats baguettes for breakfast.


Posted by: Fred || 05/24/2019 00:00 || Comments || Link || E-Mail|| [6466 views] Top|| File under:
Germany's Bosch fined $100 million over diesel scandal
[ENGLISH.ALARABIYA.NET] German prosecutors have fined auto parts and technology company Bosch 90 million euros over its role in the diesel emissions scandal that erupted at Volkswagen in 2015.

Prosecutors in Stuttgart said Wednesday that the company, formally called Robert Bosch GmbH, was fined for a negligent violation of supervisory obligations, and that the company had decided not to appeal.

Bosch delivered millions of engine control systems that were installed on various manufacturers' cars starting in 2008 and whose software, in prosecutors' words, "contained in part prohibited strategies" - leading to cars emitting more nitrogen oxide than permitted by regulators.

However,


if you can't say something nice about a person some juicy gossip will go well...


prosecutors said they believe that "the initiative to integrate and shape the prohibited strategies came from employees of the auto manufacturers."

They said that the fine does not affect ongoing criminal probes of Bosch employees. The bulk of the fine - 88 million euros - stems from profits on the sales of the parts, with the remaining 2 million euros covering the misdemeanor itself.

Prosecutors said that they took account of Bosch managers' full and constructive cooperation with

Sherlocks

since 2015.

Bosch agreed to a $327.5 million civil settlement in the United States for supplying emissions software to Volkswagen, Audi and Porsche vehicles that enabled cheating on diesel emissions tests.

The diesel emissions scandal has cost Volkswagen itself billions of euros.


Posted by: Fred || 05/24/2019 00:00 || Comments || Link || E-Mail|| [6473 views] Top|| File under:
India-Pakistan
India election results 2019: Modi claims landslide victory
h/t Instapundit


India's prime minister, Narendra Modi, has claimed a landslide victory in national elections that cements the Hindu nationalist leader as the country's most formidable politician in decades.

Modi's ruling Bharatiya Janata party (BJP) had been expected to easily form a governing coalition with smaller allies, but official results showed the party ahead in at least 300 seats, comfortably beyond the 272 seats required for a majority in the lower house of parliament.
Posted by: g(r)omgoru || 05/24/2019 07:31 || Comments || Link || E-Mail|| [6471 views] Top|| File under:
Chinese engineer accused of pushing worker into furnace in Sahianwala
[DAWN] FAISALABAD: Sahianwala police took a Chinese engineer into custody on charges of pushing a worker into a furnace following a row at a factory in industrial area here on Wednesday.

The worker has been hospitalised with 40 per cent burns.

Following the alleged incident, Chinese engineers and workers exchanged words. The workers staged a protest demonstration against the Chinese engineers and demanded registration of a case against the suspect.

The workers also called police demanding arrest of the suspect. Otherwise, they threatened to go on strike for an indefinite period.

Some of the agitating workers told

news hound

s that behaviour of the Chinese nationals working at the factory was harsh towards them. They complained that nobody listened to their complaints against the foreigners who were given protocol by police and other government officials.

They alleged that following exchange of words, the Chinese engineer deliberately pushed a worker, Shehroz, into a three-foot deep furnace. He was immediately rescued by some of his colleagues working nearby. Shehroz, who suffered burns, was shifted to hospital.

They said now the police were trying to hush-up the issue and pressurising by pressing Shehroz for giving statement that he had accidentally fallen into the furnace.

Madina Division SP Tahir Maqsood said the incident occurred at a battery manufacturing unit where reportedly a worker and his Chinese supervisor exchanged words after remote control of a machine went missing.

He said the workers were alleging that the supervisor pushed their colleague into a furnace intentionally, while the foreigner claimed that it was an accident. The worker, according to doctors, suffered 40 per cent burns, he added.

The SP said the matter was being probed into and would be decided on merit.


Posted by: Fred || 05/24/2019 00:00 || Comments || Link || E-Mail|| [6482 views] Top|| File under: Commies
Employer throws hot water on minor maid in Sheikhupura
[DAWN] SHEIKHUPURA: A 10-year-old housemaid sustained critical burn injuries after her employer allegedly threw hot water on her in the Ferozwala locality on Wednesday.

Zain, daughter of labourer Karamat, was employed at the house of businessman Babu Javed. His wife allegedly threw hot water on Zain for some mistake. She suffered serious burn injuries.

Later, the employer family left her at the doorstep of her parents' and fled.

Karamat got her admitted to a nearby hospital and reported the matter to the Ferozwala police. Later, the aggrieved family members protested against the apathy of the businessman and blocked traffic on GT Road.

The police official assured the family members that a stern action would be taken against the suspects.

Also, a health department team, headed by District Health Officer Mian Riaz, launched an operation against quacks in and around the city on Wednesday.

In this connection, the team sealed six clinics of quacks and got registered cases against them under the drug act.

Mr Riaz said the quackery business in the district would be eliminated.


Posted by: Fred || 05/24/2019 00:00 || Comments || Link || E-Mail|| [6487 views] Top|| File under:
Policemen arrested over girl's murder
[DAWN] Prime Minister Imran Khan

... aka Taliban Khan, who ain't the sharpest bulb on the national tree...
intervened on Wednesday over the murder and gang-rape of a 10-year-old girl, expressing his displeasure over delay in the arrest of the police official who had refused to register a case, sources told Dawn

The prime minister ordered the suspension of the sub-divisional police officer of Shahzad Town and removal of the superintendent of police (rural zone), sources in police and the capital administration said.

Police high-ups immediately sprung into action, arresting the station house officer of Shahzad Town

cop shoppe

and the investigation officer in the case. The arrests were made in the night and after that the two police officials were shifted to the

cop shoppe

and detained there.

An official of the Inspector General of Police (IGP) office confirmed the arrest and suspensions.

Prime Minister Khan also asked the IGP and the DIG Operation to submit a report about the crime.

Earlier, Inter Services Public Relations Director General Maj Gen Asif Ghafoor took to Twitter to express outrage over the incident.

"Brutal murder of innocent Farishta is highly condemnable," he wrote. "Those responsible must be brought to justice. Army is ready to provide any support in this regard. We must rise and join to protect our future generations from vile and despicable elements who prey on vulnerable children."


Posted by: Fred || 05/24/2019 00:00 || Comments || Link || E-Mail|| [6491 views] Top|| File under: Govt of Pakistan
Traffic violation incident: Case against warden, 18 others for 'standing up to' influential person
[DAWN] Police on Wednesday

started the paperwork but haven't done much else

against a traffic warden who refused to withdraw an FIR against a ruling party MPA's supporter.

The Ghulam Mohammadabad police registered the case at the behest of the MPA to browbeat the warden and force him to go for reconciliation. Eighteen other people including three

coppers

who tossed in the calaboose
Please don't kill me!
the supporter of the MPA have also been booked on charges of threatening a family with dire consequences.

Submitting an application, Azhar Mushtaq (a brother of Adnan) said 17

gunnies

including warden Muhammad Asif and four

coppers

entered his house and threatened his family with dire consequences. Mushtaq said police entered his house to settle score of an incident in which his brother Akhtar had exchanged harsh words with Asif.

Police

started the paperwork but haven't done much else

against the warden when he refused to withdraw the case against Adnan and Zeeshan. The case was registered under sections 147, 149, 186, 353 and 506 of PPC on May 15.

In his application, the warden said he had stopped Zeeshan for driving his

cycle of violence

without helmet and impounded the vehicle for not having any document. He said Adnan, the employer of Zeeshan, also came there and questioned him for the action and also roughed him up with the help of his accomplices.

Traffic

coppers

said they had informed the police higher-ups that Gulberg circle DSP Usman Warraich was obliging the MPA and had

started the paperwork but haven't done much else

against the warden. They said the case had been instituted on false grounds as during the interrogation on Tuesday, the applicant failed to prove his claim that

coppers

entered his house.

The DSP asked the warden to submit his reply in writing so that the matter could be closed. However,


you can observe a lot just by watching...


the DSP instead of ensuring justice,

started the paperwork but haven't done much else

against the warden.

The officials requested Chief Minister Usman Buzdar and IGP Arif Nawaz to look into the issue and ensure justice for the warden.

"Now the police officials are trying to convince us that the case has been instituted against the warden and the

coppers

so that a challan


... list of charges ...


against the supporters of the MPA could be submitted rather than leaving any room for reconciliation," says a traffic police official.

The DSP did not respond to the message this correspondent forwarded to seek his version.

Regional Police Officer Ghulam Mahmood Dogar said he would look into the issue.


Posted by: Fred || 05/24/2019 00:00 || Comments || Link || E-Mail|| [6478 views] Top|| File under: Govt of Pakistan
Science & Technology
First 60 StarLink comm sats deployed in 1 launch by SpaceX
[NASASpaceFlight] Falcon 9 launches first Starlink mission – heaviest payload launch by SpaceX to date


Satellites massed 14,000 kgs total payload and deployment hardware came to 18,000kg - a huge launch and with the first stage still recovered.

The much-awaited and heralded launch of SpaceX's Starlink internet satellite constellation launched on Thursday. With the twice-flown Falcon 9 rocket on SLC-40 at Cape Canaveral Air Force Station, Florida, SpaceX deployed the first batch of 60 Starlink satellites. The launch was slightly delayed due to unacceptable Upper Level Winds scrubbed the first launch attempt. Then, a week ago, a requirement to update the Starlink software delayed the launch into next week. However, the latest attempt launched without issue at the opening of the window at 10:30 pm Eastern.

Starlink satellite configuration:

A flat and compact design that is "significantly more scalable and capable than its first experimental iteration", noted SpaceX in the mission's press kit.

In all, each Starlink satellite is equipped with multiple high-throughput antennas, a single solar array, and (crucially) Hall thrusters powered by krypton – all designed to bring low-latency, high-throughput internet services to every part of the world.

The Hall thrusters will allow each Starlink to independently maintain its orbit, adjust its position, and de-orbit at the end of its operational life.

Orbital position, navigation, and precision pointing for each Starlink is enabled in part by a Startracker system that is built upon the same Startracker used by the cargo and crew Dragon spacecrafts developed by SpaceX.

More impressively, the Startracker system will allow each Starlink to independently track on-orbit debris and autonomously fire its Hall thrusters to avoid debris.

At the end of their lives, this current round of Starlinks will mostly burn up in Earth's atmosphere, with only 5% of each Starlink surviving atmospheric reentry.

Subsequent generations of Starlinks already under construction will be completely disposable, with 100% of the craft burning up in the atmosphere at the end of its lifetime.

Importantly, while this is the first batch of operational Starlinks to be launched, SpaceX does expect to encounter some issues as the satellites are deployed and brought into operational use.

This is part of SpaceX's overall philosophy of "design, fly, iterate, fly again" which has served the company well in its development of critical capabilities that just a few years ago were deemed "impossible" or "unfeasible" by the larger spaceflight community.


Eventually more than 12000 of these StarLink sats will surround the Earth.



Posted by: 3dc || 05/24/2019 00:00 || Comments || Link || E-Mail|| [6487 views] Top|| File under:
Southeast Asia
Anti-Widodo protests in Jakarta leave six dead
[DAWN] At least six people were killed as Indonesia's capital erupted in violence when police clashed with protesters opposed to the re-election of President Joko Widodo.

Police sirens blared as fresh skirmishes broke out on Wednesday evening with thousands of protesters chanting and waving Indonesian flags in the heart of the capital.

Some hurled stones and fireworks at riot police who lined up behind a razor wire barricade near the election supervisory agency building.

Earlier, dozens were tossed in the clink
Book 'im, Mahmoud!
and parts of Jakarta were littered with debris and burned-out cars, as the violence triggered security advisories from the US and Australian embassies.

Authorities also restricted access to some social media in a bid to stop rumours and fake news from spreading online.

National police chief Tito Karnavian said six people had died, but denied authorities had fired live rounds on protesters, and called for calm. "Some had gunshot wounds, some had blunt force wounds but we still need to clarify this," he told

news hound

s.

Jakarta's Governor Anies Baswedan said on Wednesday morning that about 200 people had been injured.

The violence came after Indonesia's election commission on Tuesday confirmed Widodo had beaten retired military General Prabowo Subianto for the presidency in a poll held on April 17.

Subianto has said he would challenge the results in court ‐ as he did, unsuccessfully, against Widodo in 2014 ‐ but also warned his claims of widespread cheating could spark street protests.

That was borne out early on Wednesday as protesters set market stalls and cars on fire while hurling fireworks and rocks at security personnel clad in riot gear and holding shields, a

news hound

on the scene said.

Authorities blamed the violence on paid "provocateurs", citing money-filled envelopes found on some of the 257 demonstrators who had been arrested.


Posted by: Fred || 05/24/2019 00:00 || Comments || Link || E-Mail|| [6483 views] Top|| File under:
Government
USDA staffers quit en masse as Trump administration eyes moving offices out of DC
[FoxNews] Employees at the U.S. Department of Agriculture are quitting at a rapid clip as Secretary Sonny Perdue prepares to move forward with plans to relocate two offices far outside the Washington, D.C., Beltway.

Federal employees at the Economic Research Service (ERS) and the National Institute of Food and Agriculture (NIFA) – two small but important agencies within the USDA – are unhappy with Perdue's plan, announced last August, to move the majority of their staff from current offices in the capital to an area closer the country's agricultural centers.

"This move does not serve a public purpose," Peter Winch, a representative for the American Federation of Government Employees, a union that represents ERS workers, told Fox News. "Employees don't want to move, and it doesn't make sense for them to move."

Winch added that since ERS employees joined AFGE earlier this month, six employees have already quit their jobs with the government agency in response to the planned move. He said overall staffing is down to 209 from 300 during the Obama administration.

A Washington Post report cited an estimate that the ERS used to see roughly one "non-retirement" departure per month – but that pace has doubled since October. NIFA reportedly has also seen people leave.

Critics, including former USDA officials, say the move would weaken the agencies, reduce their influence with lawmakers and provide little benefit to the farming community.

Winch argued that weakening the agencies' influence in Washington is at least part of the point. The NIFA funds grants that go into researching the effects the agriculture sector has on climate change – which the Trump administration has tried to downplay – and Perdue was allegedly upset by NIFA's policy to support LGBT members of the 4-H youth farming organization.

The president's 2020 budget has also proposed slashing funding to ERS research from $87 million to $61 million and cutting 160 jobs, while Perdue has suggested moving the agency from under the USDA's science arm to being supervised by the USDA's chief economist, a political wing of the department.

"There is some sort of punitive motivation," Winch said. "Someone has made a negative judgment about these agencies."

Perdue and his staff have narrowed the list of places where the two agencies could go down to three from an original 130 -- with Kansas City, the state of Indiana and North Carolina's research triangle in the Raleigh-Durham area on the shortlist. St. Louis, Mo., and Madison, Wis., are two alternate locations.

Perdue is expected to make the announcement of where the agencies will move as soon as Friday, but it remains unclear whether the two agencies will actually leave Washington.

Posted by: Bright Pebbles || 05/24/2019 09:16 || Comments || Link || E-Mail|| [6512 views] Top|| File under:
Who's in the News
27
[untagged]
9
Govt of Iran
7
Govt of Pakistan
7
Islamic State
4
Moslem Colonists
2
Taliban
2
al-Nusra
2
Commies
2
Houthis
1
al-Qaeda in the Indian Subcontinent
1
Govt of Syria
1
Jamaat-e-Ulema Islami
1
al-Shabaab (AQ)
1
Sublime Porte
1
Hamas
Bookmark
E-Mail Me
The Classics
The O Club
Rantburg Store
The Bloids
The Never-ending Story
Thugburg
Gulf War I
The Way We Were
Bio
Merry-Go-Blog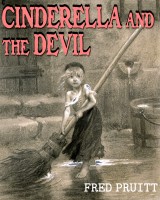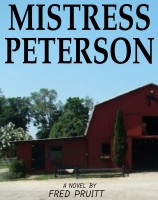 On Sale now!


A multi-volume chronology and reference guide set detailing three years of the Mexican Drug War between 2010 and 2012.

Rantburg.com and borderlandbeat.com correspondent and author Chris Covert presents his first non-fiction work detailing the drug and gang related violence in Mexico.

Chris gives us Mexican press dispatches of drug and gang war violence over three years, presented in a multi volume set intended to chronicle the death, violence and mayhem which has dominated Mexico for six years.
Click here for more information


Meet the Mods
In no particular order...


Steve White
Seafarious
Pappy
lotp
Scooter McGruder
john frum
tu3031
badanov
sherry
ryuge
GolfBravoUSMC
Bright Pebbles
trailing wife
Gloria
Fred
Besoeker
Glenmore
Frank G
3dc
Skidmark
Alaska Paul



Better than the average link...



Rantburg was assembled from recycled algorithms in the United States of America. No trees were destroyed in the production of this weblog. We did hurt some, though. Sorry.
52.23.219.12

Help keep the Burg running! Paypal: