Afghanistan
Islamabad hopeful Taliban will agree to intra-Afghan dialogue
[DAWN] Pakistain is cautiously optimistic that the Taliban

...mindless ferocity in a turban...
will soon agree to initiation of an intra-Afghan dialogue, which could pave the way for an eventual political settlement of the Afghan conflict that is in its 18th year.

"The Afghan

grinding of the peace processor

has reached a promising but delicate stage. Pakistain will continue to play a role in helping the peace efforts with the expectation that this can soon transition to the next critical stage: an intra-Afghan dialogue. The international consensus is firmly in favour of this," Pakistain's permanent representative at the United Nations


...an idea whose time has gone...


Dr Maleeha Lodhi told Dawn by phone.

A breakthrough is expected at the seventh round of talks between the United States and the Taliban expected to take place in Doha early next month. The six rounds held so far have rema­ined stalemated because of Taliban's refusal to talk to the Afghan government until the US gives a clear commitment and timeframe for withdrawal of foreign troops from Afghanistan.

According to the Voice of America, a two-day intra-Afghan meeting, which would include government representatives, is being scheduled for July 7. The meeting will follow the Taliban-US talks. It should be recalled that a similar meeting planned for April had to be cancelled at the eleventh hour because of the Taliban's reservations over the composition of the dialogue.

US Special Envoy for Afghan Peace and Reconciliation Zalmay Khalilzad has, meanwhile, said: "As we prepare for the next round of talks with the Taliban, (it's) important to remember (that) we seek a comprehensive peace agreement, NOT a withdrawal agreement." He has emphasised that any deal would comprise "four inter-connected parts: counterterrorism assurances, troop withdrawal, intra-Afghan negotiations that lead to a political settlement; and a comprehensive & permanent ceasefire".



Afghanistan's Caped President

Ashraf Ghani
...former chancellor of Kabul University, now president of Afghanistan. Before returning to Afghanistan in 2002 he was a scholar of political science and anthropology. He worked at the World Bank working on international development assistance. As Finance Minister of Afghanistan between July 2002 and December 2004, he led Afghanistan's attempted economic recovery until the Karzais stole all the money...
is due to visit Islamabad on June 27 for an attempt to reboot the bilateral relationship that has been deeply undermined by mutual mistrust.


Posted by: Fred || 06/23/2019 00:00 || Comments || Link || E-Mail|| [6486 views] Top|| File under: Govt of Pakistan
Activists Barred From Meeting People In Taliban-Controlled Areas
[ToloNews] The peace marchers who met with the Taliban

...the Pashtun equivalent of men...
earlier this month held a gathering in the city of Lashkargah in the southern Helmand


...an Afghan province populated mostly by Pashtuns, adjacent to Injun country in Pak Balochistan...


province on Saturday, where they reiterated their call for a ceasefire to expedite the peace efforts.

Dozens of Helmand residents attended the gathering who chanted the slogans of "war is enough", "no to war" and "we want a ceasefire".

The calls for a ceasefire has been rejected even when the peace marchers had a few days stay in Taliban-influenced Musa Qala district in Helmand during the Eid al-Fitr earlier in June.

The group has said that a ceasefire "will only benefit foreigners" and that they will not agree on it until there are foreign troops in the country.

"We went to Taliban-controlled areas and we talked for three hours but unfortunately Taliban did not allow us to meet and talk with the residents," Iqbal Khyber, head of the People's Peace Movement, under which the peace marchers are operating.

"We want to know why the Taliban did not allow us [to talk to residents who are living in areas under their influence] and what actually the Taliban want to hide?" Khyber asked.

"We call on the Taliban that there is no option except peace and we ask them to announce a ceasefire and expedite the

grinding of the peace processor

," said Abdul Khaliq, a member of the movement.

Those who attended the gathering said the people, especial the residents of the southern provinces, are tired of the ongoing war in the country.

"We are tired of the war. We have lost our relatives in the conflicts. We want peace," said a Helmand resident who has lost her son in a clash between Afghan forces and the Taliban in the province.

"We have the support of the people with us and we will raise our voice for peace across the country. We call on the other residents to cooperate with us," said Abdullah, a Helmand resident.

THE HELMAND PEACE CONVOY
The People's Peace Movement, also called the Helmand Peace Convoy, initially started their marches for peace when a group of at least a dozen activists staged a protest in the city of Lashkargah last year in March 2018 against an attack that killed around 16 people that month. About a month later, the activists left Helmand and marched on foot towards Kabul.

The activists walked through towns and villages, crossed provinces and met with local residents along the way. For 38 days, they walked and as they progressed, so their numbers grew.

About 700kms later, the group of eight had grown to an estimated 100. They arrived in Kabul on June 18 and handed over demands for a ceasefire and peace to both the Afghan government and the Taliban.

During their stay in Kabul, they held sit-in protests outside diplomatic offices in Kabul. They also met with President Ghani on a Kabul street where they asked him to accelerate the peace efforts.

The activists, whose ages ranged from 17 to 65, came from all walks of life and include students, athletes and farmers among others. It was these and other activists that then extended their walk from Kabul to Balkh.

Posted by: trailing wife || 06/23/2019 00:00 || Comments || Link || E-Mail|| [6492 views] Top|| File under: Taliban
Africa Horn
Army chief shot dead in coup attempt in Ethiopia
[France 24] Ethiopia's army chief of staff and at least three other senior officials have been killed during a coup attempt by an army general in the northern state of Amhara, state television said on Sunday.

Amhara's state president Ambachew Mekonnen and his adviser were also killed, according to state media, which named the region's security head, General Asamnew Tsige, as the orchestrator of the attempted coup.

Prime Minister Abiy Ahmed's government faces growing pressure from regional strongmen, including in Amhara, a flashpoint in growing ethnic violence in Ethiopia.

The shooting occurred when federal officials were meeting the state president – an ally of Abiy – to discuss how to rein in the open recruitment of ethnic militias by Asamnew, one Addis-based official told Reuters.

A week earlier, Asamnew had openly advised the Amhara people, one of Ethiopia's larger ethnic groups, to arm themselves, in a video spread on Facebook and seen by a Reuters reporter.
Posted by: Frank G || 06/23/2019 10:27 || Comments || Link || E-Mail|| [6536 views] Top|| File under:
Ethiopia proposes civilian-majority ruling body for Sudan, say protest leaders
[ENGLISH.ALARABIYA.NET] Sudanese protest leaders said Saturday that an Æthiopian envoy mediating with the ruling generals has proposed forming a civilian-majority governing body for a political transition in Sudan.

Citing a compromise blueprint for the transition which they saw, two protest leaders told AFP it suggests the creation of a 15-member body led by civilians.

Tension between the protest leaders and generals, who seized power after ousting President Omar al-Bashir

Head of the National Congress Party. He came to power in 1989 when he, as a brigadier in the Sudanese army, led a group of officers in a bloodless military coup that ousted the government of Prime Minister Sadiq al-Mahdi and eventually appointed himself president-for-life. He has fallen out with his Islamic mentor, Hasan al-Turabi, tried to impose shariah on the Christian and animist south, resulting in its secessesion, and attempted to Arabize Darfur by unleashing the barbaric Janjaweed on it. Sudan's potential prosperity has been pissed away in warfare that has left as many as 400,000 people dead and 2.5 million displaced. Omar has been indicted for genocide by the International Criminal Court but nothing is expected to come of it.
in April, has been high since a deadly crackdown on a protest camp in Khartoum killed dozens earlier this month.

The crackdown carried out by men in military uniforms came after talks between the two sides failed to reach an agreement on the composition of the new ruling body and who should lead it - a civilian or soldier.

Days after the crackdown, Æthiopian Prime Minister Abiy Ahmed tried to mediate between the two sides.

His envoy on Saturday Mahmoud Dreir was to discuss the compromise blueprint for a political transition with protest leaders.

One of them, Amjad Farid, said the document "asserts the previous agreements, as well as a proposal to form the sovereign council of eight civilians and seven military."

He said of the eight civilians, seven would be from the umbrella protest movement the Alliance for Freedom and Change.

Another protest leader Madani Abbas Madani also confirmed that compromise calls for a civilian-majority governing body.

In previous talks, protest leaders and the generals had agreed on a three-year transition period and to form a 300-member parliament, with two-third

politician

s from the protest movement.

Æthiopia stepped up its efforts to resolve the political crisis in Sudan since the deadly June 3 dispersal of a long-running protest camp outside army headquarters in Khartoum.

At least 128 people have been killed in the crackdown, the majority of them on that day, doctors linked to the protest movement say.

The health ministry put the June 3

corpse count

at 61 nationwide.

The generals deny they ordered the army HQ protest broken up, insisting they authorized only a limited operation to clear

drug pusher

s from around the camp.

It expressed "regret" over the "excesses" that happened on June 3.


Posted by: Fred || 06/23/2019 00:00 || Comments || Link || E-Mail|| [6500 views] Top|| File under: Govt of Sudan
Europe
Held back from EU by Croatia, refugees stuck in Bosnia
[DW] Officials near Bosnia's border with Croatia feel abandoned by the federal government and the international community. With shelters bursting at the seams with people trapped in limbo, they're taking drastic measures.

Under a new curfew imposed by authorities in the western Bosnia city of Bihac, residents of the Bira refugee shelter are picked up by the police and returned to their confines if they're caught out between the hours of 10 p.m and 6 a.m.

"We can't go to the supermarket," said Tahir, a man from Pakistain. "We can't buy anything to eat. We are not allowed to leave the camp, as if this were a prison ‐ but we don't want to be prisoners." He added: "The situation is impossible.
Continued on Page 49
Posted by: trailing wife || 06/23/2019 00:00 || Comments || Link || E-Mail|| [6465 views] Top|| File under: Moslem Colonists
BDS briefs: BDS bank account closed again, Protestant Church of Germany event cancelled


'Post' Exposé Leads To Closure Of BDS Group's Bank Account In Germany

[Jpost] Iris Hefets, spokeswoman for Jewish Voice for a Just Peace in the Middle East, confirmed that the German Bank for Social Economy pulled the plug on the group's account because Jewish Voice refused to stop promoting the BDS campaign against Israel.

The Wiesenthal Center included the bank in its 2018 top 10 list of worst outbreaks of antisemitism.

The closure of the account follows a May German parliament resolution declaring BDS antisemitic.

Jewish Voice's account with the bank was first exposed by the Post in 2016. The bank terminated the account in November of that year, but reopened it in 2017 after a campaign from pro-BDS and pro-Palestinian activists.

German Protestant church cancels BDS event linked to Palestinian terrorism

[Jpost] The Protestant Church of Germany has canceled an event that was scheduled to feature two hardcore pro-BDS activists, one of whom has ties to fund-raising for the Popular Front for the Liberation of Palestine, which the EU and the US have designated a terrorist organization.

"We at Church Day have a clear attitude and have therefore asked the @rosaluxstiftung to disinvite the controversial speakers or to cancel the event," the church tweeted on Thursday. "The foundation has canceled the event planned for Friday."

Church Day is a Protestant mass event that is being held this year in the city of Dortmund from June 19-23. The tweet cancelling the event was sent to the Church Day's more than 7,200 followers.

The @rosaluxstiftung is the Twitter feed for the left-wing Rosa Luxemburg Foundation that is affiliated with the The Left Party – a German political party in the Bundestag filled with scores of anti-Israel MPs.

The news website Ruhrbarone first broke the story about the Rosa Luxembourg Foundation hosting the Boycott, Divestment and Sanctions activists: South African Islamic theologian Farid Esack, chair of BDS South Africa, and Protestant theologian Ulrich Duchrow, who has praised Hamas "as a serious political force with great social depth."

Posted by: trailing wife || 06/23/2019 00:00 || Comments || Link || E-Mail|| [6478 views] Top|| File under: Hamas
Philanthropists Donate $4 Million To Keep Jews Safe In Malmo, Sweden
[Jpost] Two philanthropists donated more than $4 million to security for Jews in Malmo, Sweden.

Lennart Blecher, who is Jewish, and Dan Olofsson, who is not, decided to donate the total sum to "instill some hope in the Jewish population, so they feel that even if the politicians do not want to do something, there are people who are prepared to stand up for them," Olofsson told Dagens Nyheter Sunday.

The announcement prompted some criticism about the community's need for philanthropy to cover its security costs, which the municipality does not fully cover.

"It is unreasonable that a members of the Jewish community should finance basic security arrangements to protect themselves against attacks," journalist Sofia Nerbrand wrote in an op-ed about the donation published Monday in Dagens Nyheter. "It's a fundamental task for state and municipality."

The donation came amid preparations for an international conference on fighting anti-Semitism planned by the government in Malmo and plans to open Holocaust museum in the Swedish city.

Malmo, a city where a third of the population is from

Moslem

countries, has several hundred Jews and dozens of anti-Semitic incidents annually.

On May 1, supporters of the country's ruling party chanted about "crushing Zionism" at a rally in Malmo, whose previous mayor led the procession.

The incident on a march for workers' rights by the Swedish Social Democratic Youth League ‐ a branch of Prime Minister Stefan Lofven's party ‐ prompted an outcry by Malmo's Jewish community. Lofven also condemned the chants.

Posted by: trailing wife || 06/23/2019 00:00 || Comments || Link || E-Mail|| [6480 views] Top|| File under: Moslem Colonists
The Grand Turk
Hard-hit Turkish assets hinge on election, Trump-Erdogan meeting
[ENGLISH.ALARABIYA.NET] Investors could snap up sold-off Ottoman Turkish assets or dump them with force depending on the outcome of Sunday's re-run election in Istanbul and, days later, a high-stakes meeting between President Tayyip Erdogan and his US counterpart Donald Trump
...the Nailer of NAFTA...
The Ottoman Turkish lira, stocks and bonds have sagged since March amid uncertainty over how the vote might affect Erdogan's economic policies, and strained relations between Ankara and Washington over The Sick Man of Europe Turkey

...the only place on the face of the earth that misses the Ottoman Empire...
's purchase of Russian S-400 defense systems.

The outcomes may set the stage for a rebound or a further slump in the lira by the end of next week, bankers and analysts say. The currency has lost 10% against the dollar so far this year, following a 30% fall in last year's currency crisis.

The stock market, at its lowest levels in dollar terms in about a decade, might revive after the Istanbul election if foreign investors regain trust in Turkey, said Mehmet Gerz, who heads Ata Portfoy fund management firm.


Graveyard, whistling,- some assembly required


When the initial March vote was scrapped, investors questioned the integrity of Turkey's democratic institutions and wondered whether the months of additional campaigning would distract from needed economic reforms.

A slew of unorthodox government measures to protect the lira raised further questions.

"Ottoman Turkish stocks are at the cheapest level in a decade," Gerz said, adding "the political framework that will be formed after the election" would set the new direction.

On March 31, the main opposition party pulled off a mayoral victory over Erdogan's ruling AK Party, a stinging defeat for the president seen in part as a rejection of his handling of the economy that tipped into recession last year.

Another AKP loss on Sunday could weaken his iron grip on power, but also restore some faith in democracy. Concerns over the central bank's autonomy, as well as a separate diplomatic row with Washington, set off last year's lira plunge.

In May, when the re-run was announced, foreign investors sold a net $345 million of Ottoman Turkish stocks.

Compounding the pressure, locals have flocked to foreign currencies since last year's lira crisis, with forex deposits and funds including precious metals held by Ottoman Turkish local individuals and institutions rising to a record high by June 7.

The trend could change, however, and confidence in Ottoman Turkish assets increase if reforms are put in place "to get back to rational and rule-based economic management," Gerz said.
Posted by: Fred || 06/23/2019 00:00 || Comments || Link || E-Mail|| [6467 views] Top|| File under: Sublime Porte
International-UN-NGOs
UN to Appeal for $1.2 Billion to Help 5 Million Palestinians
[AnNahar] The head of the U.N. agency for Paleostinian refugees said Friday he hopes donors will be as generous this year as they were last year after the United States cut all funding for the $1.2 billion program to help some 5 million Paleostinians.

Pierre Krahenbuhl said at a news conference that 42 countries and institutions increased their funding to the U.N. Relief and Works Agency last year. He called that "unprecedented," adding that it was also "very remarkable" that every single pledge in 2018 was honored.

He praised the strong mobilization of funds from Europe

...the land mass occupying the space between the English Channel and the Urals, also known as Moslem Lebensraum...
, the Gulf countries, Asia, the Americas and beyond, adding that "we're very inspired by that result."

Krahenbuhl said the agency is pursuing the same appeal for $1.2 billion this year and hopes donors will pledge that amount at a conference Tuesday at U.N. headquarters.

UNRWA was established after the war surrounding Israel's establishment in 1948 to aid the 700,000 Paleostinians who fled or were forced from their homes.

Today, it provides education to 500,000 Paleostinian students, health care at 144 centers that handle 8.5 million patient visits a year, and social services to some 5 million Paleostinians in the West Bank and Gazoo
...Hellhole adjunct to Israel and Egypt's Sinai Peninsula, inhabited by Gazooks. The place was acquired in the wake of the 1967 War and then presented to Paleostinian control in 2006 by Ariel Sharon, who had entered his dotage. It is currently ruled with an iron fist by Hamaswith about the living conditions you'd expect. It periodically attacks the Hated Zionist Entity whenever Iran needs a ruckus created or the hard boyz get bored, getting thumped by the IDF in return. The ruling turbans then wave the bloody shirt and holler loudly about oppression and disproportionate response...
Strip as well as Jordan, Syria and

Leb

. The agency is also a major employer in the Paleostinian areas.

Krahenbuhl said UNRWA has covered its expenses for the first five months of 2019 "in a fairly stable way ... and that is positive."

But, he said, "in June, we started entering deficit figures."

At Tuesday's pledging conference, Krahenbuhl said, "If every single donor would preserve and maintain their level of contribution reached in 2018, we would be able to cover the financial needs of UNRWA."

He said he will be appealing for immediate funds to avoid any break in services.

The big question, Krahenbuhl said, is whether there will be enough money for schools to open in late August and early September.

The U.S. government contributed $360 million to UNRWA in 2017, but the Trump administration cut that to just $60 million last year and to nothing this year.
"You'll get nothing and like it, Spalding!"
In announcing the total cutoff in funding, the Trump administration called UNRWA an "irredeemably flawed operation." It said the U.S. was no longer willing to pay for a "very disproportionate share" of UNRWA's costs and criticized what it called the agency's "fundamental business model and fiscal practices" and its "endlessly and exponentially expanding community of entitled beneficiaries."

The UNRWA pledging conference is taking place on the same day that the architects of the long-awaited U.S. plan for Israeli-Paleostinian peace ‐ Trump's son-in-law Jared Kushner and the president's special envoy for international negotiations Jason Greenblatt ‐ are rolling out their economic plan for the Paleostinians at a workshop in Bahrain. The Paleostinians are boycotting.

Krahenbuhl told

news hound

s that "contrary to what you might expect, I do not see any elements of tension between a conference and workshop that is being organized in Bahrain and our own focus."

"Our focus is a very immediate one," he said, stressing that UNRWA has to ensure education, health care and food for 1 million Paleostinians in Gaza and other services "not in two years, but today and tomorrow."

Krahenbuhl said UNRWA is focused on delivering on its mandate immediately while the Bahrain discussions "have value" but are not immediate.

"We are just going to be very, very focused on our event ... and to seek to mobilize all the support that we can," he said.
Posted by: trailing wife || 06/23/2019 00:00 || Comments || Link || E-Mail|| [6497 views] Top|| File under:
Iraq has not rerouted commercial flights over Persian Gulf: officials
[Rudaw] Iraq and the Kurdistan Region's aviation authorities have not rerouted commercial flights away from the Persian Gulf, nor have they discussed doing so in response to the shooting down of a US drone by an Iranian surface-to-air missile on Thursday, officials said Saturday.


"Now boarding: Martyrdom Airlines Flights 647 and 182"


Major international airlines including Emirates and Etihad announced on Friday they are rerouting some of their flights to avoid a passenger jet being mistakenly identified as a military aircraft and potentially shot down.

The potential for such a disaster is fresh in the minds of airlines and policymakers following the downing of Malaysia Airlines Flight MH17 over Ukraine in 2014.

Iran

...a theocratic Shiite state divided among the Medes, the Persians, and the (Arab) Elamites. Formerly a fairly civilized nation ruled by a Shah, it became a victim of Islamic revolution in 1979. The nation is today noted for spontaneously taking over other countries' embassies, maintaining whorehouses run by clergymen, involvement in international drug trafficking, and financing sock puppet militias to extend the regime's influence. The word Iran is a cognate form of Aryan, the abbreviation IRGC is a cognate form of Stürmabteilung (or SA), the term Supreme Guide is a cognate form of either Shah or Führer or maybe both, and they hate Jews Zionists Jews. Their economy is based on the production of oil and vitriol...
Air Flight 655 was accidentally shot down by the US Navy over the Strait of Hormuz on July 3, 1988, killing all 290 people on board.

Speaking to Rudaw English on Saturday, Anwar Hama Amin, commander of the Iraqi Air Force, said there had been no changes to the flight routes of airlines operating from Iraqi and the Kurdistan Region's airports.

Amin downplayed the potential threat, saying aviation authorities have not even discussed the issue. In fact, Iraq's airspace has seen an increase in flights in recent weeks, he added.

Sulaimani's international airport told Rudaw English on Saturday there had been no changes to flight routes among its partner airlines.

Dana Mohammed,

front man

for Sulaimani International Airport, said: "There have not been any changes in the routes."

Airport management has not discussed the issue with airlines, but is monitoring the situation, he said. Responsibly for changing flight routes lies with the Iraqi Civil Aviation Authority and the airlines themselves.

Rudaw English has approached the Iraqi Civil Aviation Authority and Erbil and Baghdad's international airports for comment, but is yet to receive a reply.

The Kurdistan Region's airports saw a significant rise in the number of travelers in the first five months of 2019.

According to data supplied to Rudaw by Erbil and Sulaimani airports, 901,220 passengers arrived and departed between January 1 and May 31 ‐ an average of 6,000 people per day. Erbil alone saw 369,779 departures and 361,441 arrivals ‐ a total of 731,220.
Posted by: trailing wife || 06/23/2019 00:00 || Comments || Link || E-Mail|| [6488 views] Top|| File under: Govt of Iraq
Israel-Palestine-Jordan
PA, main Palestinian factions reject 'humiliating blackmail' to kill Palestinian political ambitions
[Jpost] Paleostinian officials on Saturday dismissed the US administration's plan to spend billions of dollars in the Paleostinian economy over 10 years and said they remain opposed to the "peace to prosperity" conference scheduled to take place this week in Manama, Bahrain.
"We seethe. It's what we do. Don't try to help us better ourselves"
The officials' response came shortly after the White House published the economic portion of its long-awaited plan for peace in the Middle East.

Munir al-Jaghoub, a

bigwig

with the Paleostinian ruling Fatah faction, said in response that the US administration was proposing a solution based on Arab money to "kill the political ambitions of the Paleostinian people."
Continued on Page 49
Posted by: trailing wife || 06/23/2019 00:00 || Comments || Link || E-Mail|| [6472 views] Top|| File under:
White House Releases Detailed Economic Plan For Palestinian People
[Jpost] Three days ahead of the Bahrain summit, the White House unexpectedly released the financial part of its Middle East peace plan on Saturday, highlighting a potential $50 billion in investments over the next decade.

Under the title "Peace to Prosperity ‐ The Economic Plan: A New Vision for the Paleostinian People," the Trump administration published a 40-page document that lays out a detailed vision in all aspects of life, from roads and rail to taxes and education, which it says is to be built upon three pillars: "the people, the economy and the government."

According to the document, "with the potential to facilitate more than $50 billion in new investment over 10 years, Peace to Prosperity represents the most ambitious and comprehensive international effort for the Paleostinian people to date. It has the ability to fundamentally transform the West Bank and Gazoo
Continued on Page 49
Posted by: trailing wife || 06/23/2019 00:00 || Comments || Link || E-Mail|| [6482 views] Top|| File under: Palestinian Authority
Sri Lanka
Sri Lanka Extends Emergency in Surprise Move
[AnNahar] A state of emergency was extended by Sri Lanka's President Saturday, going back on pledges to relax the tough laws introduced after the Easter Sunday attacks that killed 258 people.

Maithripala Sirisena said in a decree he believed there was a "public emergency" in the country, and was invoking provisions of the public security act extending the state of emergency.

The tough laws, granting sweeping powers to police and security forces to arrest and detain suspects, were due to expire on Saturday.

Just over 100 people, including 10 women, are

in jug

in connection with April's Easter Sunday

suicide kaboom

s against three churches and three luxury hotels in Colombo.

In late May, Sirisena told diplomats -- from Australia, Canada, Japan, the US and Europe
...the land mass occupying the space between the English Channel and the Urals, also known as Moslem Lebensraum...
an states -- the security situation was "99 percent back to normal" and he would allow the emergency laws to lapse by June 22.

He assured diplomats security forces had either detained or killed all those directly involved in the attacks, blamed on a local jihadi group and claimed by the Islamic State

...formerly ISIS or ISIL, depending on your preference. Before that they were al-Qaeda in Iraq, as shaped by Abu Musab Zarqawi. They're really very devout, committing every atrocity they can find in the Koran and inventing a few more. They fling Allah around with every other sentence, but to hear western pols talk they're not really Moslems....
group.

There was no immediate word from the government why Sirisena changed his mind, but security remains tight in the capital.

The emergency can be declared for a month at a time, and parliament must ratify it within 10 days.

The continuation of the emergency came as police announced criminal investigations against several top officers, including the Inspector-General, for negligence and lapses ahead of the bombings.

Sirisena himself has been criticised for failing to act on precise Indian intelligence that jihadists were about to hit Christian churches and other targets in Sri Lanka.

A parliamentary public inquiry has been told Sirisena -- who is also the minister of defence and law and order -- failed to follow proper national security protocols.

The mainly Buddhist nation of 21 million people was about to mark a decade since ending a 37-year-long Tamil separatist war when the Islamic

Lions of Islam

struck.
Posted by: trailing wife || 06/23/2019 00:00 || Comments || Link || E-Mail|| [6481 views] Top|| File under:
Syria-Lebanon-Iran
Iran lawmakers chant 'Death to America', call US 'real terrorist'
[AL Arabiya ]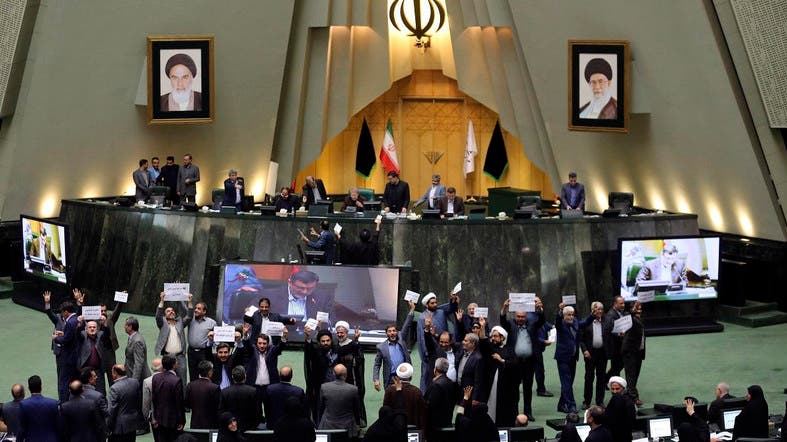 Iranian lawmakers chanted "Death to America" during a parliament session on Sunday after a speaker accused the United States of being the "real world terrorist", amid escalating tension with Washington following the downing of an unmanned US drone.

US President Donald Trump said on Friday he aborted a military strike to retaliate for the drone incident because it could have killed 150 people, and signaled he was open to talks with Tehran.

Iran said on Saturday it would respond firmly to any threat against it.

"America is the real terrorist in the world by spreading chaos in countries, giving advanced weapons to terrorist groups, causing insecurity, and still it says 'Come, let's negotiate'," the parliament's deputy speaker, Masoud Pezeshkian, said at the start of a session broadcast live on state radio.

"Death to America," chanted many lawmakers.

The chants, often repeated since the 1979 Islamic revolution which toppled the US-backed Shah, came weeks after Trump said in a US television interview: "They (Iranians) haven't screamed 'death to America' lately."
Posted by: 3dc || 06/23/2019 10:02 || Comments || Link || E-Mail|| [6505 views] Top|| File under: Govt of Iran
Report: Europeans Tell Lebanon to Distance 'Hizbullah' from Gulf Confrontation
[AnNahar] Europe
...the land mass occupying the space between the English Channel and the Urals, also known as Moslem Lebensraum...
an diplomats have reportedly advised

Leb

to stay impartial from any military confrontation that could take place in the gulf, amid escalating US-Iranian tensions, the Saudi Asharq al-Awsat reported on Saturday.

Well-informed Lebanese ministerial sources said "several European and non-European diplomatic sources have advised senior Lebanese officials to safeguard

Leb

from being entangled in any confrontation that could take place in the Gulf," in reference to
Hizbullah
...Party of God, a Leb militia inspired, founded, funded and directed by Iran. Hizbullah refers to itself as The Resistance and purports to defend Leb against Israel, with whom it has started and lost one disastrous war to date, though it did claim victory...
party, said the daily.

The sources quoted diplomats as stressing the need for "restraint and not to provide any pretext that could be exploited by Israel or others to threaten the stability in

Leb

."

They said it is a "proactive advice so that

Leb

can take all the precautions and not be dragged into uncalculated reactions."

Earlier in June, amid escalating US-Iranian tensions, Hizbullah leader His Eminence Sayyed Hassan Nasrallah


The satrap of the Medes and the Persians in Leb...


warned that if there was a war against Iran

...a theocratic Shiite state divided among the Medes, the Persians, and the (Arab) Elamites. Formerly a fairly civilized nation ruled by a Shah, it became a victim of Islamic revolution in 1979. The nation is today noted for spontaneously taking over other countries' embassies, maintaining whorehouses run by clergymen, involvement in international drug trafficking, and financing sock puppet militias to extend the regime's influence. The word Iran is a cognate form of Aryan, the abbreviation IRGC is a cognate form of Stürmabteilung (or SA), the term Supreme Guide is a cognate form of either Shah or Führer or maybe both, and they hate Jews Zionists Jews. Their economy is based on the production of oil and vitriol...
the whole Middle East region would "erupt."

"We have precision missiles in

Leb

, and enough to be able to change the face of the region," said the head of the Iran-backed movement.
Posted by: trailing wife || 06/23/2019 00:00 || Comments || Link || E-Mail|| [6469 views] Top|| File under: Hezbollah
Report: Lebanon-Syria Border Control 'Impossible' Impacting Economy, Security
[AnNahar]

Leb

says that complete border control between

Leb

and Syria is very difficult because of intertwined boundaries that also extend along a large distance of about 360 km which negatively affects the security and economy of the country, Asharq al-Awsat reported on Friday.

"The main factor that makes it very difficult to completely control the Lebanese-Syrian border is that it is very large (about 360 km) and intertwined in many locations," military sources told the daily on condition of anonymity.

Lebanese officials have long recognized the existence of illegal crossings between

Leb

and Syria dating back to the 1970s, through which people and goods are smuggled, which negatively affects the security and economy of the country without succeeding in putting an end to this phenomenon, said the daily.

But the recognition by Finance Minister Ali Hassan Khalil a few days ago of the existence of more than 124 smuggling points in

Leb

, he said "threatens the economy of the country, contributes to the public deficit and reduces imports." He also spoke about the "contribution of some parties" in these violations and whether there was a serious official decision to terminate them.

The military sources said that despite all of this, the situation has greatly improved especially after the "Dawn of Outskirts" battle launched by the army in 2017, that expelled

holy warriors

of the Islamic State

...formerly ISIS or ISIL, depending on your preference. Before that they were al-Qaeda in Iraq, as shaped by Abu Musab Zarqawi. They're really very devout, committing every atrocity they can find in the Koran and inventing a few more. They fling Allah around with every other sentence, but to hear western pols talk they're not really Moslems....
terror group from Lebanese border land.

They pointed out that currently, the border control is greatly dependent on control towers, barriers and patrols, because deploying army elements on the entire border is not possible because of the limited potentials.

"Absolute control of the border is almost impossible, mainly in North of

Leb

, where the land is largely intertwined," they said.

People and goods are smuggled through illegal crossings between

Leb

and Syria, especially after the closure of the border to displaced persons. They are forced to issue official residence permits and pay fees. They also smuggle cigarettes, electronic devices, fruits and vegetables, marble, poultry and other goods.

Due to smuggling, the Lebanese government loses an estimated $600 million in customs expenses.

During the discussion of the draft 2019 state budget in Cabinet and during the recent meetings of the Higher Council for Defense, a decision was made to control these crossings to ensure that these funds go to the treasury and reduce the deficit.
Posted by: trailing wife || 06/23/2019 00:00 || Comments || Link || E-Mail|| [6484 views] Top|| File under:
Who's in the News
26
[untagged]
7
Govt of Iran
5
Taliban
5
Islamic State
4
Moslem Colonists
2
Govt of Iraq
2
Hezbollah
2
Commies
1
Sublime Porte
1
al-Shabaab (AQ)
1
Govt of Pakistan
1
Palestinian Authority
1
Govt of Sudan
1
Hamas
Bookmark
E-Mail Me
The Classics
The O Club
Rantburg Store
The Bloids
The Never-ending Story
Thugburg
Gulf War I
The Way We Were
Bio
Merry-Go-Blog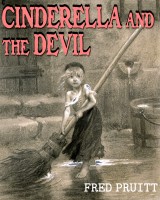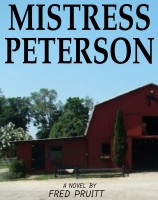 On Sale now!


A multi-volume chronology and reference guide set detailing three years of the Mexican Drug War between 2010 and 2012.

Rantburg.com and borderlandbeat.com correspondent and author Chris Covert presents his first non-fiction work detailing the drug and gang related violence in Mexico.

Chris gives us Mexican press dispatches of drug and gang war violence over three years, presented in a multi volume set intended to chronicle the death, violence and mayhem which has dominated Mexico for six years.
Click here for more information


Meet the Mods
In no particular order...


Steve White
Seafarious
Pappy
lotp
Scooter McGruder
john frum
tu3031
badanov
sherry
ryuge
GolfBravoUSMC
Bright Pebbles
trailing wife
Gloria
Fred
Besoeker
Glenmore
Frank G
3dc
Skidmark
Alaska Paul



Better than the average link...



Rantburg was assembled from recycled algorithms in the United States of America. No trees were destroyed in the production of this weblog. We did hurt some, though. Sorry.
35.153.166.111

Help keep the Burg running! Paypal: