Home Front: Politix
Internet Users Who Call For Attacking Other Countries Will Now Be Enlisted In The Military Automatically
[Babylon Bee] U.S.‐A new policy issued by the United States Department of Defense, in conjunction with online platforms like Twitter and Facebook, will automatically enlist you to fight in a foreign war if you post your support for attacking another country.

People who bravely post about how the U.S. needs to invade some country in the Middle East or Asia or outer space will get a pop-up notice indicating they've been enlisted in the military. A recruiter will then show up at their house and whisk them away to fight in the foreign war they wanted to happen so badly.

"Frankly, recruitment numbers are down, and we needed some way to find people who are really enthusiastic about fighting wars," said a DOD official. "Then it hit us like a drone strike: there are plenty of people who argue vehemently for foreign intervention. It doesn't matter what war we're trying to create: Syria, Afghanistan, Iraq, Iran, North Korea, China---these people are always reliable supporters of any invasion abroad. So why not get them there on the frontlines?"

"After all, we want people who are passionate about occupying foreign lands, not grunts who are just there for the paycheck," he added.
Posted by: Besoeker || 06/23/2019 04:28 || Comments || Link || E-Mail|| [6508 views] Top|| File under:
Home Front: WoT
Iran: To Neocon or Not to Neocon, Is That the Question?
posted for our Macro Troll....you know who


[PJ Media] Neoconservatism has had a bad reputation since the Iraq War, a conflagration that was supposed to turn that Middle Eastern country into Denmark.

We all know how that went. Those of us who were neocons in those days (I was, more or less, as well as tons of people who now pretend otherwise) didn't bank on the tribalism of the region as well as the fundamentalist nature of Islam that resists, to put it mildly, rendering unto Caesar what is Caesar's.

So arrivederci neoconism, we thought, but here we are again with Iran.


Cindy Sheehan and Herb sing together: "No blood for oil!"


A number of intelligent people -- including some with whom I normally agree but who have had enough of neocon adventures -- say we should basically ignore the mullahs because, well, what have they done to us?


Where have I heard that before? Oh yeah, every frigging day


A lot actually. Back in the Iraq War, they killed many of our soldiers with IEDs. Bush was so deep into things at that point he turned away and did nothing. Can we blame him? I'm not sure.

And then there's the little matter of Hezbollah, Iran's giant terror army client. Way back in 1983, at the behest of the mullahs, they blew up that barracks in Beirut with 241 American servicemen who were there on a peace-keeping mission. Hezbollah's been killing Americans ever since, most of them inside our 50 states.

Indeed, the number of Americans killed by Hezbollah domestically dwarfs 9/11 because they are among the premier drug dealers in the world and Americans are dropping like flies from narcotics.

Among the most hideous aspects of Obama's hideous Iran Deal was his quietly agreeing with the mullahs to put the kibosh on Project Cassandra that was about to unmask the billion-dollar Hezbollah drug network. (If you haven't read about this, you should. The author should have won the Pulitzer instead of the creeps who got it for lying about Russia collusion.)


Thanks Lightbringer!


But does all this murder by Iran and their minions mean that Trump should have gone after the mullahs for shooting down the drone? He did say he stood down because the drone was unmanned. But there have obviously been plenty of other instances.

Saturday's WSJ editorial goes full-bore neocon, or close, accusing the president of, essentially, "punking out" and even predicting he would now walk back sanctions. (They have already been proven wrong on that one. He's done the opposite.)


They were calling him chicken...from their comfortable desks and padded chairs...in New York


One has the feeling that had Trump gone through with the attack, the Journal would have written an editorial worrying he hadn't been "proportional." That's how it goes in our politics, where Trump Derangement Syndrome is the only thing left that's bipartisan.

As for the Democratic candidates, it's not even worth commenting on their statements, they were so rote and unsophisticated. In any case, they're more worried about Senator Eastland (now deceased) than the mullahs.

But what should we do about Iran? I think we must stay the course of the sanctions and try to force them into talks. Time is on our side. And the mullahs' insane behavior does not make the greedy Europeans look good. Perhaps they will even come around to help us. Stranger things have happened. (Well, not much.)

Meanwhile, it's not "To Neocon or Not to Neocon?" That is not the question. Ideology is for children and college professors. The question is how do we use common sense? That sense tells me that Trump has now cleared the way for serious action against the mullahs when they pull another stunt, as we can assume they will.


And they will. They're getting desperate


Indeed if they have any brains ‐ and some of them must, even with their berserk belief system ‐ they probably see this too. If I were Iran, I'd be afraid. I'd be very afraid. I might even come to the table.

And, needless to say, Trump has no interest whatsoever in a ground war with Iran, as well he shouldn't. That part of the neocon lesson holds. Any action should and would come from the air. And that would be a disaster for Iran that they would be truly insane to court. As I said, look for Iran to come to the table. My prediction: somewhere around September, after they have time to pretend it was at least partly their idea. But we'll know, won't we?

And if the talks break down, there's always what any decent person wants in the first place ‐ regime change.
Posted by: Frank G || 06/23/2019 15:53 || Comments || Link || E-Mail|| [6497 views] Top|| File under: Govt of Iran
Syria-Lebanon-Iran
Iran Calls Trump's Bluff The President is caught between hawkish goals and dovish means.
[WSJ] President Trump called off a military strike against Iran in mid-mission Thursday, and his supporters and even some of his critics are hailing it as an act of restraint and courage. The question for American interests is whether Iran and other adversaries will see it instead as a sign of weakness and indecision.

"We were cocked & loaded to retaliate last night on 3 different sights when I asked, how many will die. 150 people, sir, was the answer from a General. 10 minutes before the strike I stopped it, not proportionate to shooting down an unmanned drone," Mr. Trump tweeted Friday morning.


Layers of editors. "Sights" vs "sites"


It's important to understand how extraordinary this is. The Commander in Chief ordered ships and planes into battle but recalled them because he hadn't asked in advance what the damage and casualties might be? While the planes were in the air, he asked, oh, by the way? This is hard to take at face value.

More likely, he changed his mind because he had second thoughts about the military and political consequences of engaging in a conflict he promised as a candidate to avoid. Mr. Trump may have saved Iranian lives now, but his indecision and professed fear of casualties may be risking more American lives later.

Squeezed by the U.S. "maximum pressure" campaign, Iran's rulers are trying to pressure Mr. Trump in return. In recent weeks they have attacked oil pipelines, mined oil tankers, and this week brazenly shot down a $130 million U.S. drone monitoring shipping lanes over international waters. Iran's bet is that Mr. Trump is so averse to military confrontation that he will ease U.S. sanctions. On the evidence of the aborted mission, they may be right.

The damage from Mr. Trump's stand-down depends in part on how Iran's leaders respond. If they agree to talks to revise the 2015 nuclear agreement, the restraint might pay off. Yet Iran's leaders have shown no interest in talking as long as U.S. sanctions are in place. If Mr. Trump eases sanctions to get Iran to the bargaining table, he is back to the Obama nuclear deal.

On the other hand if the Iranians escalate again, Mr. Trump's restraint will look misguided and weak. If Americans are now killed by Iranian proxies, his failure to use force to deter attacks will deserve some of the blame.

Laying out these potential stakes isn't "war mongering," as the new isolationists on the right claim. This is the reality of geopolitics in which credibility is crucial to deterrence. The more that adversaries think Mr. Trump's threats of force aren't credible, the more they will seek to exploit that knowledge.

After Barack Obama failed to enforce his "red line" in Syria in 2013, adversaries soon took advantage. Vladimir Putin snatched Crimea from Ukraine and moved into Syria, China pushed further into the South China Sea, and Iran expanded its proxy wars in the Middle East. Will they draw similar license now from Mr. Trump's stand-down?

The great weakness of Donald Trump's foreign policy is its volatility. He is unpredictable to a fault. He has doubted his own Venezuela policy from the first week he signed off on it. He called Kim Jong Un crazy but now says he's a swell guy. He signed a trade deal with Mexico then threatened it with new tariffs.

On Iran he has adopted a policy goal favored by hawkish Sen. Lindsey Graham but wants to use only the means of isolationist Sen. Rand Paul to achieve it. He warned that "if Iran wants to fight, that will be the official end of Iran," but he lets Iran shoot down a drone and interfere with international shipping.

If Mr. Trump's real policy is Mr. Paul's, then he should be honest with Americans and return to the Obama nuclear deal. In the meantime, Iran appears to be calling Mr. Trump's bluff.
Posted by: Besoeker || 06/23/2019 08:27 || Comments || Link || E-Mail|| [6480 views] Top|| File under:
Home Front: Culture Wars
American Muslims : Strong Citizens in a Fragile Democracy
This article by a Columbia University Prof, is quite telling on the nature of politics the Muslim Brotherhood wants to encourage and train migrant and foreign students in.




Hamid Dabashi
Hamid Dabashi is the Hagop Kevorkian Professor of Iranian Studies and Comparative Literature at Columbia University. He received a dual PhD in Sociology of Culture and Islamic Studies from the University of Pennsylvania in 1984, followed by a postdoctoral fellowship at Harvard University. He wrote his dissertation on Max Weber's theory of charismatic authority with Philip Rieff (1922-2006), the most distinguished Freudian cultural critic of his time. Professor Dabashi has taught and delivered lectures in many North American, European, Arab, and Iranian universities.

Professor Dabashi has written twenty-five books, edited four, and contributed chapters to many more. He is also the author of over 100 essays, articles and book reviews on subjects ranging from Iranian Studies, medieval and modern Islam, and comparative literature to world cinema and the philosophy of art (trans-aesthetics). His books and articles have been translated into numerous languages, including Japanese, German, French, Spanish, Danish, Russian, Hebrew, Italian, Arabic, Korean, Persian, Portuguese, Polish, Turkish, Urdu and Catalan.

His books include Authority in Islam [1989]; Theology of Discontent [1993]; Truth and Narrative [1999]; Close Up: Iranian Cinema, Past, Present, Future [2001]; Staging a Revolution: The Art of Persuasion in the Islamic Republic of Iran [2000]; Masters and Masterpieces of Iranian Cinema [2007]; Iran: A People Interrupted [2007]; and an edited volume, Dreams of a Nation: On Palestinian Cinema[2006]. His most recent work includes Shi'ism: A Religion of Protest (2011), The Arab Spring: The End of Postcolonialism (2012), Corpus Anarchicum: Political Protest, Suicidal Violence, and the Making of the Posthuman Body (2012), The World of Persian Literary Humanism (2012) and Being A Muslim in the World (2013).


[AlJazeera] "Saudi Arabia Declares War on America's Muslim Congresswomen," a title ran in Foreign Policy magazine recently, where we find out: "Gulf Arab monarchies are using racism, bigotry, and fake news to denounce Washington's newest history-making politicians."


Meaning dem misadventures, Tlaib and Omar


So, why would the Saudis, or any other tyranny in the Arab and Muslim world whose very existence is dependent on the benevolent generosity of the US military, pick up a fight with these two newly elected members of the US Congress?


My guess would be because they're on the other side in one of those Moslem family feuds that periodically result in major mustache cursing, followed by heaps of corpses.


According to the FP, "academics, media outlets, and commentators close to Persian Gulf governments have repeatedly accused Omar, Rashida Tlaib ... and Abdul El-Sayed (who made a failed bid to become governor of Michigan) of being secret members of the

Moslem Brüderbund

who are hostile to the governments of Saudi Arabia and the UAE."


MB is of course owned and operated by the govt of Qatar, which is currently aligned with the Medes and the Persians against the Saudis, the UAE, and the civlized world.


The rise of the Muslim Brotherhood in the US as a scary monster predates the brief fortune of leading member and deposed Egyptian President Mohamed Morsi. In the Arab world, however, it was in the aftermath of the Arab Spring that the ruling regimes of Bahrain, Egypt, Syria, Saudi Arabia, and the UAE considered it their number one enemy. Because of Hamas, Israel joined these Arab states in their shared fear and loathing of political Islam.

The Muslim American youth, being politically active at home, is also very much vocal about the tyranny in their homelands, readily exposing the deep corruption and the evil banalities of the regimes that rule them.

And this is what is scaring, not just the Saudi elites, but also the Egyptian, the Emirati, the Iranian, etc regimes in the Arab and Muslim worlds which detest freedom of expression. They would very much like these outspoken Muslim Americans back home where they can arrest, jail, torture, and murder them in peace.


It goes on to criticize the saudi-zionist alliance and a number of such make-believe conspiracies for the plight of muslims in America. Islamophobia is word thrown about every sentence or so. Some stand out in their clear encouragement of hostility toward America and its foreign policies.


With Islamophobia

...the irrational fear that Moslems will act the way they usually do...
from one side, bourgeois feminism


Meaning only islamist hijab wearers should vote


at the service of war machines on the other, and the Saudi-Zionist alliance aiming to silence and kill voices of Muslim dissent, Muslim living in the US and elsewhere have their work cut out for them.

This article starring:
Authority in Islam
Close Up: Iranian Cinema, Past, Present, Future
Hamid Dabashi
Harvard University
Staging a Revolution: The Art of Persuasion in the Islamic Republic of Iran
Theology of Discontent [
University of Pennsylvania
Posted by: Dron66046 || 06/23/2019 00:00 || Comments || Link || E-Mail|| [6464 views] Top|| File under: Moslem Colonists
Who's in the News
26
[untagged]
7
Govt of Iran
5
Taliban
5
Islamic State
4
Moslem Colonists
2
Govt of Iraq
2
Hezbollah
2
Commies
1
Sublime Porte
1
al-Shabaab (AQ)
1
Govt of Pakistan
1
Palestinian Authority
1
Govt of Sudan
1
Hamas
Bookmark
E-Mail Me
The Classics
The O Club
Rantburg Store
The Bloids
The Never-ending Story
Thugburg
Gulf War I
The Way We Were
Bio
Merry-Go-Blog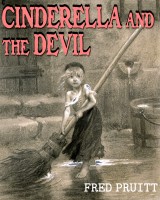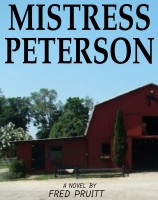 On Sale now!


A multi-volume chronology and reference guide set detailing three years of the Mexican Drug War between 2010 and 2012.

Rantburg.com and borderlandbeat.com correspondent and author Chris Covert presents his first non-fiction work detailing the drug and gang related violence in Mexico.

Chris gives us Mexican press dispatches of drug and gang war violence over three years, presented in a multi volume set intended to chronicle the death, violence and mayhem which has dominated Mexico for six years.
Click here for more information


Meet the Mods
In no particular order...


Steve White
Seafarious
Pappy
lotp
Scooter McGruder
john frum
tu3031
badanov
sherry
ryuge
GolfBravoUSMC
Bright Pebbles
trailing wife
Gloria
Fred
Besoeker
Glenmore
Frank G
3dc
Skidmark
Alaska Paul



Better than the average link...



Rantburg was assembled from recycled algorithms in the United States of America. No trees were destroyed in the production of this weblog. We did hurt some, though. Sorry.
18.212.120.195

Help keep the Burg running! Paypal: