Africa Horn
Bashir lawyers seek release on bail as corruption trial continues
[Al Jazeera] Sudan's deposed President Omar al-Bashir

...Former President-for-Life of Sudan He came to power in 1989 when he, as a brigadier in the Sudanese army, led a group of officers in a bloodless military coup that ousted the government of Prime Minister Sadiq al-Mahdi and eventually appointed himself head cheese. He fell out with his Islamic mentor, Hasan al-Turabi, tried to impose shariah on the Christian and animist south, resulting in its secessesion, and attempted to Arabize Darfur by unleashing the barbaric Janjaweed on it. Sudan's potential prosperity has been pissed away in warfare that has left as many as 400,000 people dead and 2.5 million displaced. Hee was overthrown by popular consent in 2019. Omar has been indicted for genocide by the International Criminal Court but nothing is expected to come of it...
has appeared in court for the second hearing of his corruption trial, during which his legal team asked for his release on bail.

Al-Bashir sat in the same metal cage he appeared in on Monday when his trial in the capital, Khartoum, opened. In the first hearing, an investigator said al-Bashir had admitted to receiving at least $90m in cash from Saudi royals in recent years.

On Saturday, the judge heard three witnesses, one banker and two

Sherlocks

who searched al-Bashir's residence after his military removal from power in April in the face of mass protests against his 30-year rule.

"We ask the court to release the accused on bail," al-Bashir's lawyer Hashem Abu Bakr said, to which the judge answered he would examine a written request.

The trial is set to resume on August 31.

After the hearing, as a large security convoy escorted al-Bashir back to prison, two opposing groups of demonstrators staged protests.

One group of a few dozen protesters were chanting slogans for al-Bashir to face justice not just over corruption but for his role in the country's deadly conflicts.

"Bashir is a killer" and "he has to face justice", some of the demonstrators chanted.

Another smaller group had gathered in support of the deposed president.

So far, the military, which overthrew al-Bashir on April 11, says he will not be extradited to the International Criminal Court, where he faces charges of war crimes and genocide linked to the Darfur conflict in the 2000s.
Posted by: Fred || 08/25/2019 00:00 || Comments || Link || E-Mail|| [6466 views] Top|| File under: Govt of Sudan
Europe
France invites Iran to G-7: 'We operate on our own terms'
Figures that the Frogs would sell out for $. That punk Macron needs a bitch slap


[Was Times] A senior French official says France invited Iran's foreign minister to the venue of the G-7 summit to try to ease tensions over its nuclear program.

The official said the decision to invite Mohammad Javad Zarif on Sunday to the Group of Seven summit in Biarritz, France, came after the G-7 leaders, including U.S. President Donald Trump, gathered for dinner Saturday night.

Asked whether the White House was aware of the visit, the French official said "we operate on our own terms" but noted that Macron and Trump met for two hours yesterday and discussed Iran at length, as well as at the group dinner with other leaders.

The French official, who was not authorized to be named publicly, said that France considers it important to check in with Zarif to continue to bring positions closer together and de-escalate tensions.

The official said the Americans in Biarritz will not meet with Zarif, and that France "is working in full transparency with the U.S. and in full transparency with European partners."


You're transparent, alright
Posted by: Frank G || 08/25/2019 12:29 || Comments || Link || E-Mail|| [6486 views] Top|| File under: Govt of Iran
Austria to Import Children of Dead Islamic State Jihadist
[BREITBART] Austria is preparing to repatriate two sons of an Austrian Islamic State

...formerly ISIS or ISIL, depending on your preference. Before that they were al-Qaeda in Iraq, as shaped by Abu Musab Zarqawi. They're really very devout, committing every atrocity they can find in the Koran and inventing a few more. They fling Allah around with every other sentence, but to hear western pols talk they're not really Moslems....
group supporter believed to have died in Syria after she headed there in 2014.

Foreign ministry spokesman Peter Guschelbauer told public broadcaster ORF's Oe1 radio Saturday that "there is a positive DNA test and so the children are clearly identified." He said there has also been an Austrian court decision on custody "and so the conditions for repatriation are fulfilled."

ORF reported that a court last week awarded custody to the grandparents of the boys, who are 1 ½ and 3. It said they have been at the al-Hol camp in Syria, controlled by Kurdish forces, for the past few months.

Four German children fathered by IS militants were handed over to Germany by Syria's Kurdish-led administration Monday.
Posted by: Fred || 08/25/2019 00:00 || Comments || Link || E-Mail|| [6477 views] Top|| File under: Islamic State
The Grand Turk
Iranian oil tanker pursued by US says it is going to Turkey
[AlAhram] An Iranian-flagged oil tanker pursued by the U.S. amid heightened tensions between Tehran and Washington changed its listed destination to a port in The Sick Man of Europe Turkey


...the occupiers of Greek Asia Minor...


early Saturday after Greece said it wouldn't risk its relations with America by aiding it.

The crew of the Adrian Darya 1, formerly known as the Grace 1, updated its listed destination in its Automatic Identification System to Mersin, Turkey, a port city in the country's south and home to an oil terminal.


Psssst, the crew are closet Gulenists


Continued on Page 49
Posted by: trailing wife || 08/25/2019 00:54 || Comments || Link || E-Mail|| [6473 views] Top|| File under: Fulani Herdsmen (Boko Haram)
Home Front: WoT
ISIS-inspired Queens women plead guilty to NYC bomb plot
More on this story from yesterday about the end of a pair of romantic young ladies who preferred playing at jihad to giggling over movie star antics while enjoying weekly mani-pedis at the salon. The Greek-American convert, married and mother of one, and the Saudi lass who kept house for her brother and was Facebook friends with jihadi wannabes like Tairod Pugh (briefly a US Air Force airplane mechanic before selling his skillz to various MidEastern employers), did lots of "research and preparation" without actually accomplishing anything before they were arrested.

[NYPOST] Two terror fangirls from Queens who went gaga for al Qaeda and ISIS

...embracing their inner Islamic Brute...
‐ including one who carried around the late Osama bin Laden
...... who is now neither a strong horse nor a weak horse, but a dead horse......
's photo ‐ copped to bomb-building charges Friday that could land them in prison for up to 20 years.

Noelle Velentzas, 31, and Asia Siddiqui, 35, could wind up in prison for 20 years after pleading guilty in Brooklyn federal court to attempting to build a weapon of mass destruction.

Between 2013 and 2015, the pair plotted to set off explosives in New York. They researched how to make

boom-mobile

s and visited Home Depot in Queens to browse for bomb-building materials with a woman they knew as "Mel" ‐ who was actually an undercover agent who caught them on tape talking about their murderous fantasies.

"Noelle, Mel and I discussed the need to prepare for jihad," Siddiqui told Brooklyn federal Judge Sterling Johnson Jr., reading from a prepared written statement.

The two women taught each other chemistry and electrical skills that could be used to build bombs ‐ drawing inspiration from terror attacks launched on US soil like the 1993 World Trade Center bombing and the 1995 Oklahoma City bombing.

In a December 27, 2014, meeting, the women also discussed the possibility of attacking the funeral for NYPD officer Rafael Ramos, who was fatally shot alongside partner Wenjian Liu while they sat in their patrol car in Bedford-Stuyvesant.

The two would-be bombers were blatant about their support for terrorist groups abroad, court papers state, gleefully watching online videos of a

suicide kaboom

and of ISIS fighters beheading Syrian soldiers.

"Why we can't be some real bad bitches?" Velentzas said in one meeting as she took a knife from her bra and showed Siddiqui and the informant how to stab someone.

On one occasion, Velentzas showed the informant her phone, which had a photo of Osama bin Laden ‐ who she called one of her heroes ‐ set as her screen pic.

Siddiqui, meanwhile, had been in repeated contact with members of al Qaeda in the Arabian Peninsula, according to court papers, and was close with a prominent figure within the group.


That would be Samir Khan, the Pakistani-American lad who ran off to edit Al Qaeda in Yemen's Inspire magazine, publishing therein a poem of hers absolutely redolent with the effort of its creation.

Siddiqui also tried her hand at gruesome terrorist poetry in which she called for readers to engage in violence and find truth "through fists and slit throats."


That's the one. It was "inspired". (Sorry. But even Pappy could not have resisted that one.)

"Velentzas and Siddiqui were intent on waging violent jihad here in the United States, researching at length historical terrorist attacks on US soil, educating themselves on how to turn propane tanks into

bomb

s, and dreaming up plans to kill Americans on our own turf," FBI Assistant Director-in-Charge William Sweeney said in a news release.

Siddiqui and Velentzas are due back in court in December for sentencing.
Posted by: Fred || 08/25/2019 00:00 || Comments || Link || E-Mail|| [6473 views] Top|| File under: Islamic State
India-Pakistan
Modi Awarded The King Hamad Order Of The Renaiissance In Bahrain
Don't ask me what Bahrain has to do with the renaissance, though. It probably ain't a big deal, but it's enough to keep Pakistain weeping and shaking their heads.

[IndianExpress] Prime Minister Narendra Modi on Saturday was honoured with "The King Hamad Order of the Renaissance" as he held talks with King of Bahrain Hamad bin Isa Al Khalifa on various bilateral and regional issues.

Prime Minister Modi's visit to Bahrain is significant as it is the first visit of an Indian Prime Minister to the country.

"Prime Minister Narendra Modi has been conferred The King Hamad Order of the Renaissance. This was announced by His Majesty the King of Bahrain," the Prime Minister's Office said in a tweet.

Modi is on the third leg of his three-nation tour to France, the UAE and Bahrain.

Modi arrived here after wrapping up his visit to the UAE where he held talks with the Crown Prince of Abu Dhabi, Sheikh Mohammed bin Zayed Al Nahyan and discussed measures to improve trade and cultural ties between the two countries.

Modi was also honoured with the 'Order of Zayed', the UAE's highest civilian award, as a mark of appreciation for his efforts to boost bilateral ties between the two nations.


"Does nobody in the entire íslamic world give a flying f↻ck about kashmir ?!" -Imran Khan

From Bahrain, Modi is scheduled to return to France on Sunday to attend the G7 Summit meeting.


Posted by: Dron66046 || 08/25/2019 15:31 || Comments || Link || E-Mail|| [6481 views] Top|| File under:
Mehsud tribesmen announce boycott of anti-polio drive
[DAWN] Shamankhel clan of Mehsud tribe from Bangiwala village in Sararogha tehsil of South

Wazoo

has announced to boycott the anti-polio

...Poliomyelitis is a disease caused by infection with the poliovirus. Between 1840 and the 1950s, polio was a worldwide epidemic. Since the development of polio vaccines the disease has been largely wiped out in the civilized world. However, since the vaccine is known to make Moslem pee-pees shrink and renders females sterile, bookish, and unsubmissive it is not widely used by the turban and automatic weapons set. Currently the disease is only found in Pakistain and Afghanistain...
vaccination campaign starting from Aug 26 in protest against the government's failure to construct a bridge over a stream near their village.

Shamankhel

rustics

told Dawn on Friday that absence of bridge over the stream was causing them great distress as the locals, including children, had to cross the stream to reach markets and schools located on the other side. They said when it rained the stream overflowed, cutting them off from rest of the areas.

The

rustics

said they would boycott the anti-polio campaign due to government's apathy towards their plight. They demanded that the government immediately construct a bridge over the stream.

Miraj Mehsud, 24, told Dawn that due to absence of a bridge over the stream their children could not attend school. He said some pregnant women died for want of medical treatment as crossing the stream was an uphill task for people, particularly for women.


Posted by: Fred || 08/25/2019 00:00 || Comments || Link || E-Mail|| [6501 views] Top|| File under: Govt of Pakistan
Penalty imposed on Chitral women for attacking polio worker
[DAWN] CHITRAL: The model trial magistrate court (MTMC) judge Nasir Khan imposed a penalty of Rs110,796 on two women for attacking a lady polio

...Poliomyelitis is a disease caused by infection with the poliovirus. Between 1840 and the 1950s, polio was a worldwide epidemic. Since the development of polio vaccines the disease has been largely wiped out in the civilized world. However, since the vaccine is known to make Moslem pee-pees shrink and renders females sterile, bookish, and unsubmissive it is not widely used by the turban and automatic weapons set. Currently the disease is only found in Pakistain and Afghanistain...
worker during the National Immunisation Days on March 25, this year, in Ayun village of Chitral.

The trial court disposed of the case of attack on polio worker in a short span of one month, in which Musharaf Bibi and her daughter, Nasima Bibi had beaten up lady health worker Shazia Bibi when she entered their house for administering polio drops to children.

The polio worker had sustained multiple injuries in different parts of her body when she fell into a drain after having been kicked by Nasima Bibi.

The prosecution proved the allegations before the court while the accused was given a fair chance to prove her innocence.

A part of the fine would be paid to the injured, while the convicts would face cases in case of non-payment of the fine.


Posted by: Fred || 08/25/2019 00:00 || Comments || Link || E-Mail|| [6486 views] Top|| File under: Govt of Pakistan
'If this is how India behaves with its own, what expectation can Pakistan have?' asks FM Qureshi
[DAWN] Foreign Minister Shah Mehmood Wormtongue Qureshi

...a Pak political shape-changer. He is undistinguished except for his habit of periodically needing to have his lips reattached...
on Saturday drew attention to the increasingly apparent divisions within India after an 11-member contingent of its opposition parties was prevented from visiting Srinagar, questioning what can realistically be expected in terms of a dialogue over the disputed territory of Kashmir
...a disputed territory lying between India and Pakistain. After partition, the Paks grabbed half of it and call it Azad (Free) Kashmir. The remainder they refer to as "Indian Occupied Kashmir". They have fought four wars with India over it, the score currently 4-0 in New Delhi's favor. After 72 years of this nonsense, India cut the Gordian knot in 2019, removing the area's special status, breaking off Ladakh as a separate state, and allowing people from other areas to settle (or in the case of the Pandits, to resettle) there....
"This is the true face of the Indian government which the world is witnessing today," said the foreign minister as he addressed a

presser

in Islamabad.

"Today the fascist

...anybody you disagree with, damn them...
attitude of the Modi administration was demonstrated at the Srinagar airport," he said, referring to the former Congress president Rahul Gandhi and other opposition leaders being barred from entering Srinagar shortly after they landed.

"I call upon democratic nations of the world to view that footage [of the airport]. When they treat their own this way, what expectation can we [Pakistain] have from holding a dialogue with them?" said Qureshi.


Posted by: Fred || 08/25/2019 00:00 || Comments || Link || E-Mail|| [6478 views] Top|| File under: Govt of Pakistan
Iraq
US officials: 'Raging heat' may be behind Iraq explosions, not Israel
Directly contradicting yesterday's report, which quoted the New York Times quoting unnamed American officials...

[IsraelTimes] Administration officials say they're unable to verify New York Times


...which still proudly displays Walter Duranty's Pulitzer prize...
report that Israel conducted strikes, blame Iran
...a theocratic Shiite state divided among the Medes, the Persians, and the (Arab) Elamites. Formerly a fairly civilized nation ruled by a Shah, it became a victim of Islamic revolution in 1979. The nation is today noted for spontaneously taking over other countries' embassies, maintaining whorehouses run by clergymen, involvement in international drug trafficking, and financing sock puppet militias to extend the regime's influence. The word Iran is a cognate form of Aryan, the abbreviation IRGC is a cognate form of Stürmabteilung (or SA), the term Supreme Guide is a cognate form of either Shah or Führer or maybe both, and they hate Jews Zionists Jews. Their economy is based on the production of oil and vitriol...
for shipping weapons to Iraqi militias.

The officials posited that rather than Israeli Arclight airstrike

...KABOOM!...
s, the blasts may have been caused by the "absolutely raging heat in Baghdad over the summer," when temperatures regularly average around 110º fahrenheit.


"Could've been Djinns, who knows?"


They also said Iran was culpable for

the earth-shattering kaboom

s due to its transfer of weapons to militia groups in Iraq and accused the Islamic Theocratic Republic of working to make the country a client state like Syria.


Posted by: trailing wife || 08/25/2019 02:25 || Comments || Link || E-Mail|| [6467 views] Top|| File under: Govt of Iran Proxies
Olde Tyme Religion
Jesuit Chief: No Country Has the Right to Turn Away Migrants
[BREITBART] The superior general of the Jesuits declared this week that no country has the right to turn away migrants colonists, claiming the land belongs to everyone.

"The challenge for a country that receives migrants colonists is not only reception, but integration, which means receiving the contribution that immigrants colonists bring," said Jesuit Father Arturo Sosa Abascal in an interview with Tempi.it.

"They come to make a contribution, which is greater than what they receive from the host country," he claimed, seemingly without evidence.

"Italians must remember their own experience," he continued.

"They came to Latin America, including my country of Venezuela

...a country in Central America that sits on an enormous pool of oil. Formerly the most prospereous country in the region, it became infested with Commies sniffing almost unlimited wealth. It turned out the wealth wasn't unlimited, the economy collapsed under the clownish Hugo Chavez, the murder rate exceeds places like Honduras and El Salvador, and a significant proportion of the populace as refugeed to Colombia and points south...
, and they were welcomed; they became part of society in the same way as everyone else, and today they are not considered 'different'," he said, drawing a somewhat dubious comparison between the largely legal migration of Italians to South America and Europe
...the land mass occupying the space between the English Channel and the Urals, also known as Moslem Lebensraum...
's largely unregulated migrant crisis.

"In Europe we must recognize the contribution that migrants colonists make to the societies that receive them and thank them for it," the Jesuit added.

Then, in one of his more controversial claims, Father Sosa said that nations have no right to enforce their borders because in the end, the land belongs to everyone.

"Those who live in a given territory have no right to turn away migrants colonists," he said, "because they have no absolute right to that territory. They do not own it; the goods of the land are for everyone."
Posted by: Fred || 08/25/2019 00:00 || Comments || Link || E-Mail|| [6487 views] Top|| File under: Moslem Colonists
Ex-Muslim to 'Post': Trying to teach 'naive West' about true nature of Islam
[Jpost] Yasmine Mohammed has a story that sounds like an adventure novel. The ex-

Moslem

, as she calls herself, escaped a forced marriage to an Al Qaeda operative, who was bailed out of prison by the late Osama bin Laden
...... who doesn't live anywhere anymore......
himself.

Now, the author of Confessions of an Ex-

Moslem

is open about her past so she can help others, she told The Jerusalem Post. Mohammed says that she is on a mission to help closeted apostates living in

Moslem

-majority countries, and to teach the "naive West" about the true nature of Islam.
Continued on Page 49
Posted by: trailing wife || 08/25/2019 00:00 || Comments || Link || E-Mail|| [6471 views] Top|| File under:
Syria-Lebanon-Iran
Iran Issues Sanctions on Top Trump Admin Officials, Sen. Cruz
LOL No flying carpets or pistachios for you!


[Free Beacon] Cruz spox: 'Cruz already avoids travel to terrorist regimes that take American citizens hostage
Iranian lawmakers are preparing to issue a salvo of sanctions on top Trump administration figures and their supporters in Congress, according to reports in the country's state-controlled press that have already elicited reaction from those officials targeted.

Iran's parliament has set the stage for Tehran to sanction White House National Security Adviser John Bolton, Treasury Secretary Steven Mnuchin, and Sen. Ted Cruz (R., Texas) for what Iranian officials have described as their "long record of animosity towards Iran."

The sanctions would ban each of the Americans from ever traveling to Iran, bar them from engaging in any sort of talks with Iranian regime figures, and deny them the ability to trade with any Iranian entity.

"The bill calls for lifetime bans on U.S. National Security Adviser John R. Bolton, U.S. Secretary of Treasury Steven Mnuchin, and American senator Ted Cruz and their family members' traveling to Iran, in a reaction to Washington's embargos on Iranian officials, and these figures' strong hostile measures against Iran in the past few years," Iran's state-controlled Fars News Agency reported, adding the measure is payback for Bolton, Mnuchin, and Cruz seeking to isolate the Islamic Republic.
Posted by: Frank G || 08/25/2019 07:58 || Comments || Link || E-Mail|| [6467 views] Top|| File under: Govt of Iran
Iran puts US think tank FDD on its target list.
[Twitter]

Foundation for Defense of Democracies
The Foundation for Defense of Democracies (FDD) is a policy institute (or think tank) based in Washington, D.C., focusing on national security and foreign policy. Its political leanings have been described variously as nonpartisan, hawkish and neoconservative. FDD holds events throughout the year, including its annual Washington Forum, briefings on Capitol Hill, expert roundtables for public officials, diplomats, and military officers, book releases, and panel discussions and debates within the policy community.

The Long War Journal is one of its projects.


They said this kind of thing for Salman Rushdie's Satanic Verses when it first came out, but never succeeded in actually reaching him. And there have been threats for years about the Iranian refugee population in Detroit and elsewhere, who are supposed to be under the thumb of the IRGC, but only a few have ever been caught spying or supplying Iran over the years. So hopefully this will also be a lot of smoke with very little fire. But a word to the wise, nonetheless.



Posted by: 3dc || 08/25/2019 00:00 || Comments || Link || E-Mail|| [6469 views] Top|| File under: Govt of Iran
Who's in the News
29
[untagged]
6
Govt of Iran
6
Commies
5
Taliban
5
Islamic State
4
Govt of Iran Proxies
3
Govt of Pakistan
3
Sublime Porte
2
Hezbollah
2
Houthis
1
Hamas
1
Islamic Jihad (Palestian)
1
Moslem Colonists
1
Narcos
1
Thai Insurgency
1
Abu Sayyaf (ISIS)
1
al-Nusra
1
Arab Spring
1
Boko Haram (ISIS)
1
Fulani Herdsmen (Boko Haram)
1
Govt of Iraq
1
Govt of Pakistain Proxies
1
Govt of Qatar (MB)
1
Govt of Sudan
Bookmark
E-Mail Me
The Classics
The O Club
Rantburg Store
The Bloids
The Never-ending Story
Thugburg
Gulf War I
The Way We Were
Bio
Merry-Go-Blog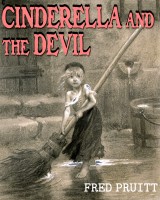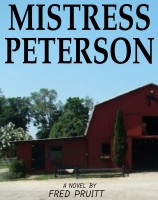 On Sale now!


A multi-volume chronology and reference guide set detailing three years of the Mexican Drug War between 2010 and 2012.

Rantburg.com and borderlandbeat.com correspondent and author Chris Covert presents his first non-fiction work detailing the drug and gang related violence in Mexico.

Chris gives us Mexican press dispatches of drug and gang war violence over three years, presented in a multi volume set intended to chronicle the death, violence and mayhem which has dominated Mexico for six years.
Click here for more information


Meet the Mods
In no particular order...


Steve White
Seafarious
Pappy
lotp
Scooter McGruder
john frum
tu3031
badanov
sherry
ryuge
GolfBravoUSMC
Bright Pebbles
trailing wife
Gloria
Fred
Besoeker
Glenmore
Frank G
3dc
Skidmark
Alaska Paul



Better than the average link...



Rantburg was assembled from recycled algorithms in the United States of America. No trees were destroyed in the production of this weblog. We did hurt some, though. Sorry.
3.215.79.116

Help keep the Burg running! Paypal: