-Lurid Crime Tales-
NASA investigates the first allegation of criminal activity in SPACE
[Daily Mail - Where America Gets its News] Astronaut is accused of accessing her wife's bank account from the International Space Station during their messy divorce

* Astronaut Anne McClain was accused of accessing her estranged wife Summer Worden's bank account while she was in space
* Worden filed an identity theft complaint with the FTC against McClain
* Her parents also filed a complaint with NASA's Inspector General
* McClain said that she was just checking up on Worden's finances
* Worden's parents claim that McClain's actions were part of a custody battle over her son, who she gave birth to a year before the couple were married

NASA is looking into claims that an astronaut accessed her estranged wife's bank account from space during a six-month stint on the International Space Station.

Decorated astronaut and US Army lieutenant colonel Anne McClain has been accused of improperly gaining access to Summer Worden's online bank account using NASA computers, the New York Times reported.

McClain allegedly accessed the bank account as part of a 'highly calculated and manipulated campaign' to obtain custody of Worden's son, who she had given birth to about a year before the couple got married.

Worden, a former Air Force intelligence officer, brought a complaint against McClain with the Federal Trade Commission, claiming that McClain had committed identity theft, even though none of Worden's funds had been tampered with.
Posted by: Frank G || 08/25/2019 08:57 || Comments || Link || E-Mail|| [6487 views] Top|| File under:
Suspect taken into custody for 'hate' attacks on white people in NYC
[NYPOST]
A man wanted in a Manhattan 'hate crime' spree against white pedestrians has been taken into custody, police sources said.
Todd Lyons, 33, was picked up late Friday night at his West 36th Street home by detectives with the Hate Crimes Task Force.
The suspected hate crime spree began at 9:10 p.m. on Aug. 9, on Fifth Avenue near 14th Street, police said. The suspect ran up behind a 56-year-old man and shoved him to the ground, authorities said.
The latest attacks include a woman getting hit in the back of the head with a brick and a man who was berated as a "f‐king honky," police said.
Posted by: Fred || 08/25/2019 00:00 || Comments || Link || E-Mail|| [6601 views] Top|| File under:
Illinois State Trooper killed executing search warrant in E. St. Louis, IL
[MAIL] An Illinois State Police trooper died from wounds suffered early Friday while executing a search warrant in East St. Louis.

Trooper Nicholas Hopkins, 33, of Waterloo, a 10-year veteran of the force, was wounded during an exchange of gunfire while serving the warrant at an East St. Louis home, said State Police Acting Director Brendan Kelly. He later died at a hospital.

After the shooting, police surrounded the home and arrested three people.


They should burn it down with the assholes inside


Police remained on the scene throughout the day, uncertain if another suspect was barricaded in the house, according to authorities.

The three people arrested were not identified.


For many decades East St. Louis IL has been a no-go zone for anybody sane.

Exactly the kind of insight one hopes to find here from the well-travelled members of Rantburg.
Posted by: Besoeker || 08/25/2019 00:00 || Comments || Link || E-Mail|| [6497 views] Top|| File under:
-Signs, Portents, and the Weather-
Google tells workers to avoid arguing politics in house
[DAWN] Google on Friday told employees to focus on work instead of heated debates about politics with colleagues at the internet company, which has long been known for encouraging people to speak their minds.

Updated workplace guidelines for "Googlers" called on them to be responsible, helpful, and thoughtful during exchanges on internal message boards or other conversation forums.

"While sharing information and ideas with colleagues helps build community, disrupting the workday to have a raging debate over politics or the latest news story does not," the updated guidelines stated.

"Our primary responsibility is to do the work we've each been hired to do, not to spend working time on debates about non-work topics."

The updated guidelines pointed out that comments made internally by Google employees, no matter the intent, could go public and be wrongly attributed to the company, leading to mistaken impressions.


Posted by: Fred || 08/25/2019 00:00 || Comments || Link || E-Mail|| [6479 views] Top|| File under:
Amazon fires: Bolsonaro sends army after EU threat on trade deal (though it's just the annual burning o'the fields)
[Al Jazeera] As EU threatens trade retaliation, the far-right leader announces he has authorised troops to help contain raging fires.

Don't Panic: Amazon Annual Burning Is Mostly Farms, Not Forests

[Reason] Interestingly, when NASA released the satellite image on August 21, it noted that "it is not unusual to see fires in Brazil at this time of year due to high temperatures and low humidity. Time will tell if this year is a record breaking or just within normal limits."

So why are there so many fires? "Natural fires in the Amazon are rare, and the majority of these fires were set by farmers preparing Amazon-adjacent farmland for next year's crops and pasture," soberly explains The New York Times


...which still proudly displays Walter Duranty's Pulitzer prize...
. "Much of the land that is burning was not old-growth rain forest, but land that had already been cleared of trees and set for agricultural use."

It is routine for farmers and ranchers in tropical areas burn their fields to control pests and weeds and to encourage new growth in pastures.

What about deforestation trends? Since the right-wing nationalist Jair Bolsonaro became Brazil's president, rainforest deforestation rates have increased a bit, but they are still way below their earlier highs:

Various researchers have noted a U-shaped relation between environmental degradation and economic growth. As development takes off, levels of pollution and land degradation rise, but they begin to improve once certain thresholds of per capita incomes are attained. A 2012 study found, after parsing data from 52 developing countries between 1972 and 2003, that deforestation increases until average income levels reach about $3,100 per capita. As it happens, Brazilian per capita incomes reached $3,600 per capita in 2004,which is when deforestation rates began trending decisively downward.

While problematic deforestation is still taking place in the Amazon region, a 2018 study in Nature reported that the global tree canopy cover had increased by 865,000 square miles from 1982 to 2016. As Brazilians become wealthier, the deforestation trend in the Amazon will likely turn around toward afforestation, as it already has done many other countries.
Posted by: Fred || 08/25/2019 00:00 || Comments || Link || E-Mail|| [6471 views] Top|| File under:
Dr. Tim Ball Defeats Michael 'Hockey Stick' Mann's Climate Lawsuit
[ClimateChangeDispatch] The Supreme Court of British Columbia has dismissed Dr. Michael Mann's defamation lawsuit against skeptical Canadian climatologist Dr. Tim Ball. Full legal costs were awarded to Dr. Ball, the defendant in the case.


In Canada? I am truly shocked. Their ruling class seems to prefer the masses remain unthinking and compliant.

The Canadian court issued its final ruling in favor of the Dismissal motion that was filed May 2019 by Dr. Tim Ball's libel lawyers.

Mann's "hockey stick" graph, first published in 1998, was featured prominently in the U.N. IPCC 2001 climate report.

The graph showed a spike in global average temperature in the 20th Century after about 500 years of stability. Skeptics have long claimed Mann's graph was fraudulent.

On Friday morning (August 23, 2019) Dr. Ball sent an email to WUWT revealing:

"Michael Mann's Case Against Me Was Dismissed This Morning By The BC Supreme Court And They Awarded Me [Court] Costs."

Professor Mann is a climate professor at Penn State University. Mann filed his action in 2010 for Ball's allegedly libelous statement that Mann "belongs in the state pen, not Penn State."

The final court ruling, in effect, vindicates Ball's criticisms.

On Feb. 03, 2010, a self-serving and superficial academic 'investigation' by Pennsylvania State University had cleared Mann of misconduct. Mann also falsely claimed the NAS found nothing untoward with his work.

But the burden of proof in a court of law is higher.

Not only did the B.C. Supreme Court grant Ball's application for dismissal of the nine-year, multi-million dollar lawsuit, it also took the additional step of awarding full legal costs to Ball.

A more detailed public statement from the world-renowned skeptical climatologist is expected in due course.

This extraordinary outcome will likely trigger severe legal repercussions for Dr. Mann in the U.S. and may prove fatal to alarmist climate science claims that modern temperatures are "unprecedented."

According to the leftist The Guardian newspaper (Feb. 09, 2010), the wider importance of Mann's graph over the last 20 years is massive:

"Although it was intended as an icon of global warming, the hockey stick has become something else – a symbol of the conflict between mainstream climate scientists and their critics."

Under court rules, Mann's legal team have up to 30 days to file an appeal. For readers interested in accessing the court website directly, use this link.

'HOCKEY STICK' DISCREDITED BY STATISTICIANS IN 2003
In 2003 a Canadian study showed the "hockey stick" curve "is primarily an artifact of poor data handling, obsolete data and incorrect calculation of principal components." When the data was corrected it showed a warm period in the 15th Century that exceeded the warmth of the 20th Century.

So, the graph was junk science. But the big question then became: did Mann intentionally falsify his graph from motivation to make a profit and/or cause harm (i.e. commit the five elements of criminal fraud)?

No one could answer that question unless Mann surrendered his numbers. He was never going to do that voluntarily – or face severe consequences for not doing so – that is, until Dr. Ball came into the picture!

Dr Ball's legal team adroitly pursued the 'truth defense' such that the case boiled down to whether Ball's words ("belongs in the state pen, not Penn State") fairly and accurately portrayed Mann i.e. Mann knowingly and criminally misrepresented his claims by using statistical fakery (see: 'Mike's trick' below).

In the pre-trial Discovery Process, the parties must give up key evidence in a reasonable fashion, that proves or disproves the Claim.

Dr. Mann lost his case because he abused Discovery by refusing to honor the "concessions" he made to Ball in 2018 to finally show in open court his R2 regression numbers (Mann's math 'working out') for his graph (see 'update' at foot of article).

Dr. Ball has always argued that those numbers‐if examined in open court‐would prove Mann was motivated to commit a criminal fraud.

The graph first appeared in the UN IPCC 2001 Third Assessment Report (TAR) and has been an iconic image used ever since by environmentalists clamoring for urgent action on man-made global warming.

The mainstream media has long acclaimed Mann as "a world-leading climate scientist" and last year was heralded as their champion to help dethrone "climate denier" President Trump.
Posted by: Beavis || 08/25/2019 00:00 || Comments || Link || E-Mail|| [6512 views] Top|| File under:
Gillette 'Shifting Spotlight from Social Issues' After Anti-Masculinity Ad Disaster
[BREITBART] Shaving company Gillette says it is "shifting the spotlight from social issues to local heroes," after the company's brief foray into the SJW-style demonization of masculinity drew a massive backlash from customers.

The company landed itself in hot water last year when it ran a #MeToo-themed ad borrowing language from far-left anti-male feminists, depicting the abuse of women by men and encouraging male Gilette customers to "shave their toxic masculinity."

Other attempts to demonstrate the company's "woke" credentials included an ad showing a dad teaching his transitioning female-to-male child how to shave.

Shaving brands are not difficult to boycott. Most major retailers stock competitors to Gillette in their shaving sections, at similar or lower prices. There are plenty of other brands that have taken a different approach, with competitor Schick even running ads spotlighting sexist expectations against men.

Consumers did not reward Gillette for its attempt to dabble in left-wing identity politics. Gillette's parent company, Procter & Gamble (P&G), posted a net loss of $5.24 billion in the fourth quarter, compared to profits of $1.89 billion a year ago.

News.com.au finance editor Steven Chung tied Gillette's losses to its political messaging, noting the perils of alienating half the population.

Via news.com.au:

Advertising is increasingly the battleground of the culture wars, with big brands like Target, Nike and Starbucks copping backlash, and praise, for taking sides in divisive
...politicians call things divisive when when the other side sez something they don't like. Their own statements are never divisive, they're principled...
social and political issues like race, gender and sexuality.

But by alienating roughly 50 per cent of potential customers, many brands end up taking a hit to their bottom line ‐ "Get woke, go broke."

At the time, Gillette CEO Gary Coombe said the loss was a "price worth paying" and that he didn't mind alienating some customers.

With the company now "shifting away from social issues," it's possible that Coombe's view failed to win out.
Posted by: Fred || 08/25/2019 00:00 || Comments || Link || E-Mail|| [6495 views] Top|| File under:
Afghanistan
Former Jihadi commander killed after clashing with his cousin in Kabul
He may have given up fighting for the cause, but he seems to have clung tightly to being a vicious ass.

[KhaamaPress] A former Jihadi commander lost his life after clashing with his cousin in Kabul, the security officials said Saturday.

Ferdaws Faramurz, a

front man

for Kabul Police Headquarters confirmed that the clash took place late on Friday night in Qarabagh district.

Faramurz further added that Haji Kamil and five others

bit the dust

after clashing with his cousin Qarabagh Bazar on Friday nigth.

Furthermore, Faramurz said another individual also sustained injuries during the exchange of fire between the two sides.

Meanwhile,


...back at the barn, a little lightbulb figuratively appeared over Bossy's head...


Faramurz said the two sides clashed due to personal enmity but an investigation is underway into the incident.
Posted by: trailing wife || 08/25/2019 00:00 || Comments || Link || E-Mail|| [6473 views] Top|| File under:
Africa North
Tunisia's Karoui remains presidential candidate despite arrest
[Al Jazeera] Nabil Karoui, the Tunisian media mogul arrested on charges of money laundering and tax evasion, remains in the race for next month's presidential election despite his detention, an electoral official has said.

"As long as there are no changes in his legal status and no final verdict, Nabil Karoui remains a presidential candidate," Nabil Baffoun, the head of the electoral commission, told

news hound

s on Saturday.

Tunisian police arrested Karoui on Friday in a move his party, Qalb Tounes, called a politically-motivated attempt to exclude him from the September 15 election race.

A government official quoted by

Rooters

news agency rejected that accusation, saying the arrest was "a judicial matter that has nothing to do with the government".

Karoui, 56, owner of the Nesma TV channel, is one of the frontrunners contesting the presidential election following the death last month of 92-year-old President Beji Caid Essebsi - the first head of state to be democratically elected in Tunisia following the popular uprising of 2011.


Posted by: Fred || 08/25/2019 00:00 || Comments || Link || E-Mail|| [6477 views] Top|| File under: Arab Spring
Africa Subsaharan
East Africa's forgotten slave trade
In which the German reporter is shocked to be told that the East African slave trade to the Muslim world began in the 7th century, a thousand years before Europeans got involved, and while toothless laws were passed against the trade in the 19th and 20th centuries, the trade continues. But really, it is the fault of the Africans themselves for taking a profit instead of building internment camps for their tribal war captives. Key facts: males slaves for the Muslim market were castrated, three out of four slaves sent to the Ummah died along the way, and slave markets recently reappeared in Libya. BLUF:

[DW] Author N'Diaye estimates that 17 million East Africans were sold into slavery: "Most people still have the so-called Transatlantic [slave] trade by Europeans into the New World in mind. But in reality the Arab-Muslim slavery was much greater," Senegalese author Tidiane N'Diaye said.

"Eight million Africans were brought from East Africa via the Trans-Saharan route to Morocco or Egypt. A further nine million were deported to regions on the Red Sea or the Indian Ocean."
Posted by: trailing wife || 08/25/2019 00:00 || Comments || Link || E-Mail|| [6487 views] Top|| File under:
N. Korea fires two short-range ballistic missiles into East Sea
[EN.YNA.CO.KR] North Korea

...hereditary Communist monarchy distinguished by its truculence and periodic acts of violence. Distinguishing features include Songun (Army First) policy, which involves feeding the army before anyone but the Dear Leadership, and Juche, which is Kim Jong Il's personal interpretation of Marxism-Leninism, which he told everybody was brilliant. In 1950 the industrialized North invaded agrarian South Korea. Twenty-one countries of the United Nations eventually contributed to the UN force opposing the invasion, with the United States providing around 90% of the military personnel. Seventy years later the economic results are in and it doesn't look good for Juche...
fired two projectiles presumed to be short-range ballistic missiles into the East Sea on Saturday, South Korea's military said, ratcheting up tensions even after the end of a joint military exercise between the South and the United States.

The projectiles were fired at 6:45 a.m. and 7:02 a.m. from the eastern town of Sondok in South Hamgyong Province into the East Sea, and both flew around 380 kilometers at a maximum altitude of 97 km and a top speed of around Mach 6.5, according to the Joint Chiefs of Staff (JCS).

"Our military is monitoring the situation in case of additional launches and maintaining a readiness posture," the JCS said in a release, adding the South Korean and the U.S. intelligence authorities are analyzing their exact type.

Saturday's firings marked the seventh round of such launches since July 25 when the North broke a 17-month hiatus and started firing missiles and projectiles to test new weapons and protest the South-U.S. joint military exercise that it has long denounced as a rehearsal for invasion.

The exercise concluded earlier this week, raising hope for a halt in the North's missile launches and a resumption of denuclearization talks between Washington and Pyongyang.
Posted by: Fred || 08/25/2019 00:00 || Comments || Link || E-Mail|| [6475 views] Top|| File under: Commies
India-Pakistan
Man chops off sister's foot in DG Khan
[DAWN] DERA GHAZI KHAN: A man allegedly chopped off one foot of his sister over suspicion about her activities at Kot Chhuta tehsil on Friday.

Station House Officer (SHO) Abdul Shakoor Qaisrani told Dawn that Shahnawaz Ahmedani chopped off his sister's foot and the woman was shifted to the Tehsil Headquarters (THQ) hospital by the Rescue 1122.

He said a case had been registered against Shahnawaz under Section 334 of the Pakistain Penal Code.

He said the police had arrested the man.
Posted by: Fred || 08/25/2019 00:00 || Comments || Link || E-Mail|| [6474 views] Top|| File under:
Southeast Asia
Dozens wounded, detained in West Papua crackdown
[Al Jazeera] Several demonstrators have been injured and dozens detained as Indonesian authorities crack down on separatist protests in the West Papua region, according to witnesses, but the police strongly deny anyone was

maimed

.

A family member of one of the injured protesters, who asked not to be identified for security reasons, confirmed to Al Jazeera on Friday that a relative was injured during the protests in Fakfak Regency, West Papua province.

Rights groups Amnesia Amnesty International Indonesia and Human Rights Watch also confirmed to Al Jazeera that there were several reports of injuries in Fakfak.

They urged the authorities in West Papua to "ensure the safety" of all people across the region, and refrain from using excessive force in dealing with the situation.

"Police have the right to remove part of the protests that is violent, but must guarantee the rights and the safety of others who want to protest racial and discriminatory treatment of Papuan students by the police and mass organizations in Surabaya and Malang, East Java," Usman Hamid, executive director at Amnesty, said in a statement.

Violent protests started earlier this week when authorities detained Papuan students studying in the island of Java for reportedly holding a pro-independence rally. Another group of Papuan students was accused of damaging the Indonesian flag.


Posted by: Fred || 08/25/2019 00:00 || Comments || Link || E-Mail|| [6493 views] Top|| File under:
Who's in the News
29
[untagged]
6
Govt of Iran
6
Commies
5
Taliban
5
Islamic State
4
Govt of Iran Proxies
3
Govt of Pakistan
3
Sublime Porte
2
Hezbollah
2
Houthis
1
Hamas
1
Islamic Jihad (Palestian)
1
Moslem Colonists
1
Narcos
1
Thai Insurgency
1
Abu Sayyaf (ISIS)
1
al-Nusra
1
Arab Spring
1
Boko Haram (ISIS)
1
Fulani Herdsmen (Boko Haram)
1
Govt of Iraq
1
Govt of Pakistain Proxies
1
Govt of Qatar (MB)
1
Govt of Sudan
Bookmark
E-Mail Me
The Classics
The O Club
Rantburg Store
The Bloids
The Never-ending Story
Thugburg
Gulf War I
The Way We Were
Bio
Merry-Go-Blog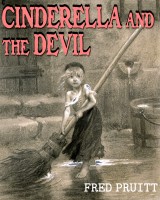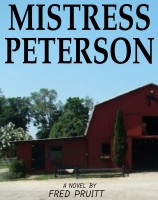 On Sale now!


A multi-volume chronology and reference guide set detailing three years of the Mexican Drug War between 2010 and 2012.

Rantburg.com and borderlandbeat.com correspondent and author Chris Covert presents his first non-fiction work detailing the drug and gang related violence in Mexico.

Chris gives us Mexican press dispatches of drug and gang war violence over three years, presented in a multi volume set intended to chronicle the death, violence and mayhem which has dominated Mexico for six years.
Click here for more information


Meet the Mods
In no particular order...


Steve White
Seafarious
Pappy
lotp
Scooter McGruder
john frum
tu3031
badanov
sherry
ryuge
GolfBravoUSMC
Bright Pebbles
trailing wife
Gloria
Fred
Besoeker
Glenmore
Frank G
3dc
Skidmark
Alaska Paul



Better than the average link...



Rantburg was assembled from recycled algorithms in the United States of America. No trees were destroyed in the production of this weblog. We did hurt some, though. Sorry.
3.215.79.116

Help keep the Burg running! Paypal: