Africa Horn
Top Kenyan military commander leaves Somalia
[Garowe] Brigadier Paul Njema, the commander Sector II of the Africa Union Mission in Somalia [AMISOM], ended his one year-tenure in Somalia, leaving with a contingent of troops who have also been serving in the country, in a routine exchange exercise.

He handed over to Brigadier Jeff Nyagah, who will be heading the headquarters of Sector II in Dhobley, and who will be tasked with the implementation of the Somali Transition Plan [STP], which would pave way for the exit of the AMISOM troops from the Horn of Africa nation.



Kenya has close to 3,500 soldiers in Somalia who mainly operate in Sectors II and VI located in Jubaland state, whose administrative capital is Kismayo.

Brigadier Njema was the commander of the ninth Kenya Defence Forces [KDF] contingent operating under AMISOM. The incoming Commander Brigadier Nyagah will oversee the operations of the tenth AMISOM KDF contingent, KDF said in a statement.

Before his exit along with a group of infantry units, a ceremony to mark the change of command took place at the AMISOM Sector II Headquarters in Dhobley, which is under the responsibility of the KDF.

During the ceremony, the outgoing commander Brigadier Njema thanked the soldiers for their teamwork, resilience, and discipline which ensured operational success during their tour of duty.

He noted that the KDF troops had successfully degraded Al-Shabaab

...... al-Qaeda's tentacle in East Africa...
in the area and called for further degradation of the enemy's capabilities to secure Somalia and the region.

The incoming commander Brigadier Nyagah congratulated his predecessor and the service members for their commitment, service to humanity, and their achievements. He pledged to continue conducting surgical offensive operations against the Al-Shabaab in order to stabilize the operating environment.

"We are in high spirits and committed to achieving peace and stability in Somalia in line with the AMISOM mandate," said Brigadier Nyagah.

Brigadier Nyagah said his contingent will further enhance interoperability between the KDF troops and the Somali Security Forces by working together in conducting various operations against Al-Shabaab. He also noted that the tenth contingent will initiate various Civil-Military Cooperation [CIMIC] projects to stabilize the operating environment and impact positively on the lives of the local populace.

Present during the change of command ceremony was the Sector Deputy Commander Colonel Pascal Kitiro, out going Commanding Officer Lieutenant Colonel Clement Nyakundi, incoming Commanding Officer Lieutenant Colonel Joseph Ongeso, Senior Operations Officer Lieutenant Colonel Kennedy Masai, and Commandant Dhobely Level II Hospital Lieutenant Colonel Wilson Koech among others.

Kenya has close to 3,500 soldiers in Somalia who mainly operate in Sectors II and VI located in Jubaland state, whose administrative capital is Kismayo
...a port city in the southern Lower Juba province of Somalia, at the extreme southern end of the country (always assuming Somalia can be called a country). It is the commercial capital of the autonomous Jubaland region....
. KDF first invaded Somalia in 2011 under Operation Linda Nchi but would join AMISOM two years later, in pursuit to defeat al-Shabaab.

Posted by: trailing wife || 02/28/2021 00:00 || Comments || Link || E-Mail|| [6493 views] Top|| File under: al-Shabaab (AQ)
Arabia
Israeli cargo ship docks in Dubai after 'explosion' in Gulf of Oman
[AlMasdar] An Israeli

fat merchantman

belonging to Rami Ungar


...more formally Abraham Ungar, 74...

docked in Dubai on Saturday, following a powerful explosion that forced the vessel to head to the nearest port.

According to Israel 24 TV, the owner of the ship, Rami Unger, said that he "does not know whether there is a relationship to what his ship was exposed to and the tension between Iran

...a theocratic Shiite state divided among the Medes, the Persians, and the (Arab) Elamites. Formerly a fairly civilized nation ruled by a Shah, it became a victim of Islamic revolution in 1979. The nation is today noted for spontaneously taking over other countries' embassies, maintaining whorehouses run by clergymen, involvement in international drug trafficking, and financing sock puppet militias to extend the regime's influence. The word Iran is a cognate form of Aryan. The abbreviation IRGC is the same idea as Stürmabteilung (or SA). The term Supreme Guide is a the modern version form of either Duce or Führer or maybe both. They hate Jews Zionists Jews. Their economy is based on the production of oil and vitriol...
and the United States, or because the ship's ownership is Israeli."

The site quoted a U.S. intelligence expert as asserting that "the ship did not hit a marine mine, but was hit from the surface of the water."

The British Maritime Trade Operations Authority and a maritime security company, said that a ship was exposed to

a kaboom

in the Gulf of Oman on Thursday.

The London-based Dryad Global Group said, "The ship in question is the MV Helios Ray, a vehicle transport vessel owned by Helios Ray Ltd., an Israeli company registered in the Isle of Man."

The ship was said to be traveling from Singapore to Dammam in Soddy Arabia


...a kingdom taking up the bulk of the Arabian peninsula. Its primary economic activity involves exporting oil and soaking Islamic rubes on the annual hajj pilgrimage. The country supports a large number of princes in whatcha might call princely splendor. When the oil runs out the rest of the world is going to kick sand in the Soddy national face...


. No further details have been released regarding

the earth-shattering kaboom

.

Defense officials believe explosion on Israeli cargo ship in Gulf cause by missile attack

[IsraelTimes] Channel 13 news reports that Israeli defense officials estimate that

a kaboom

on an Israeli ship in the Gulf of Oman yesterday was caused by two Iranian missiles.

The estimates are consistent with what a senior US official told

Rooters

last night, saying it was not an incident below sea level, meaning a mine, but above it, likely meaning a missile attack.

Such a strike would be a major escalation, as it would signal an Iranian military attack against a completely civilian target, without military or security affiliation with the State of Israel.
Posted by: trailing wife || 02/28/2021 00:00 || Comments || Link || E-Mail|| [6490 views] Top|| File under: Govt of Iran Proxies
Home Front: Politix
Surge of 13,000 Central American minors to US border expected in May
[Fox News] Customs and Border Protection officials are bracing for as many as 13,000 unaccompanied children crossing into the U.S. in May, according to a report.

"We're seeing the highest February numbers that we've ever seen in the history of the [Unaccompanied Alien Child] program," a Health and Human Services official told Axios.

The record surge of migrant kids will require a continued expansion of the country's network of migrant-child shelters, where capacity has already been reduced due to coronavirus social-distancing protocols, the report said.

HHS is working with the Pentagon on securing space on military bases, where overflows of migrants were housed in tent-like structures during 2014 and 2019, the report said.
Posted by: Angaviter Flogum7218 || 02/28/2021 00:00 || Comments || Link || E-Mail|| [6485 views] Top|| File under: Human Trafficking
India-Pakistan
Pakistan experts: Religiosity fostering rise in militancy
No! Reeeeeelly?? I can't believe it — not in Pakistan!

[DailyTimes.pk] Militant attacks are on the rise in Pakistain amid a growing religiosity that has brought greater intolerance, prompting one expert to voice concern the country could be overwhelmed by religious extremism.

Pak authorities are embracing strengthening religious belief among the population to bring the country closer together. But it's doing just the opposite, creating intolerance and opening up space for a creeping resurgence in militancy, said Mohammad Amir Rana, executive director of the independent Pakistain Institute for Peace Studies.

"Unfortunately, instead of helping to inculcate better ethics and integrity, this phenomenon is encouraging a tunnel vision" that encourages violence, intolerance and hate, he wrote recently in a local newspaper. "Religiosity has begun to define the Pak citizenry."
Continued on Page 49
Posted by: trailing wife || 02/28/2021 00:00 || Comments || Link || E-Mail|| [6503 views] Top|| File under: TTP
International-UN-NGOs
UN Security Council sanctions three senior Al-Shabaab leaders
[Garowe] The United Nations


...an idea whose time has gone...


Security Council [UNSC] on Friday voted unanimously to sanction three al-Shabaab

...... Somalia's version of the Taliban, functioning as an arm of al-Qaeda...
leaders, just a few days after Somalia and the US forwarded their names for designation after intelligence reports linked them to various terrorism activities.

Ambassador Erica Barks-Ruggles, who represents the State Department, hailed the United Nations Security Council for taking such a measure, arguing that the move was an important milestone towards achieving the much-needed stability in Somalia.

"The United States applauds the UNSC for sanctioning al-Shabaab leaders Abukar Ali Adan, Maalim Ayman, and Mahad Karate, individuals responsible for numerous acts of terrorism. This is an important step towards stability, prosperity, and peace for Somalia," she noted.

At the United Nations Security Council meeting on Monday, the US and Somalia had listed the three operatives, who they wanted the United Nations to slap sanctions with, after establishing that they are linked to the terror group, which controls large swathes of rural central and southern Somalia.

Mr. Abukar Ali Aden is the deputy leader; Moallim Ayman, the commander of Jaish Ayman; and Mahad Karate, ex-deputy leader and a powerful figure. Measures required approval of all UNSC members, but the council had first to review the list before voting.

For years, the US and Somalia have often listed names of the al-Shabaab operatives, their financiers, and sympathizers, with many of them now designated by the US State Department. However,


some people are alive only because it's illegal to kill them...


the designation by the UN takes a little longer due to bureaucracies that are involved.

The move comes just a month after the US withdrew troops from Somalia, who have been training the local Danab troops. Most of the soldiers were redeployed elsewhere in East Africa, the US Africa Command had said in a statement.

In a statement before the United Nations Security Council [UNSC] on Monday evening, the UN special envoy to Somalia James Swan said the group increased attacks from August 2020 to the beginning of 2021, targeting various strategic points including military bases and various hospitality industries.

"Al-Shabaab continues to pose the primary threat to the security of the country. al-Shabaab has increased its operational tempo since August 2020, and the beginning of 2021 has seen a new peak in the number of attacks, including more Person-Borne and Vehicle-Borne IEDs, targeting government officials and key figures in Somali society," Swan said in a statement.

But the envoy noted security operations have continued to bore fruits especially in Lower Shebelle, where the group has been enjoying support for a couple of years. The military has managed to liberate several strategic towns across the region, with the US precision strikes also eliminating

forces of Evil

in Middle Jubba.

"Important military gains were made by Somali Security Forces backed by AMISOM in the Lower Shabelle region in early 2019 and again in early 2020, and these are now being consolidated to enable further progress against Al-Shabaab in other areas," Swan noted. "UNSOS has remained steadfast in delivery of support to AMISOM and eligible Somali forces throughout this period, despite the complications of the COVID pandemic."
Posted by: trailing wife || 02/28/2021 00:00 || Comments || Link || E-Mail|| [6494 views] Top|| File under: al-Shabaab (AQ)
Iraq
Once ravaged by IS, Iraq's Sinjar caught in new tug-of-war
[AlAhram] Nearly six years since Iraq's Sinjar region was recaptured from jihadists, a tangled web of geopolitical tensions risks sparking a new conflict that could prolong the dire situation of minority Yazidis.
The Islamic State
...formerly ISIS or ISIL, depending on your preference. Before that they were al-Qaeda in Iraq, as shaped by Abu Musab Zarqawi. They're really very devout, committing every atrocity they can find in the Koran and inventing a few more. They fling Allah around with every other sentence, but to hear western pols talk they're not really Moslems....
group overran Sinjar in 2014 and pursued a brutal, months-long campaign of massacres, enslavement and rape against Yazidis in what the UN has said could amount to genocide.

Continued on Page 49
Posted by: trailing wife || 02/28/2021 00:00 || Comments || Link || E-Mail|| [6489 views] Top|| File under:
Israel-Palestine-Jordan
Gantz secretly met Jordan's King Abdullah - report
[JPost] Regarding Prime Minister Netanyahu, Gantz stated that "his presence interferes with the advancement of [these] relations."

Defense Minister Benny Gantz and King Abdullah II of Jordan recently held a secret meeting, according to a report by the Hebrew website Ynet.

Last Friday, in a Zoom call with Blue and White Party activists, Gantz hinted: "I have a continuous and ongoing relationship with the Jordanian king and other Jordanian officials," adding that "it is possible to advance ties with the nation."

Regarding Prime Minister Benjamin Netanyahu, Gantz stated that "his presence interferes with the advancement of [these] relations."

Foreign Minister Gabi Ashkenazi has also reportedly met at least twice with his Jordanian counterpart in recent months.

News of the meetings comes as relations between Netanyahu and Abdullah are said to be tense. Last week, the king spoke at a conference organized by the Brookings Institution and said that there was no alternative to a two-state solution for the Israel-Palestinian conflict.

"We owe this to our world," he said. "So let us learn from past mistakes and take the higher path of peace."


"And a pony. A white one with pretty pink ribbons in its mane and tail."

He noted that he spoke 19 years ago during the institution's inaugural event about the need to solve the conflict, which he called the core issue in the Middle East. "So you can only imagine the frustration of the people still living in the midst of this protracted conflict, unable to move forward," Abdullah said.


His non-Bedouin majority must be thinking about making trouble again, so he needs a Two Minutes of Hate distraction.



Posted by: Frank G || 02/28/2021 07:41 || Comments || Link || E-Mail|| [6482 views] Top|| File under:
Syria-Lebanon-Iran
Iran's Ayatollah Issues Fatwa Ordering Female Cartoon Characters to Wear Hijab
[LI] Khamenei: "Observing hijab in animation is required due to the consequences of not wearing hijab."

Having subjugated his country's women under the yoke of the Islamic Sharia law, Iran's Supreme Leader Ayatollah Ali Khamenei is now extending his authority to fictional cartoon characters. This week, Khamenei issued a Fatwa, Islamic religious edict, ordering female characters to wear hijabs in animated films.

Khamenei, who is the head of the Iranian regime and the religious leader of some 200 million Shia Muslims, declared that "observing hijab in animation is required due to the consequences of not wearing hijab."
Posted by: Frank G || 02/28/2021 06:22 || Comments || Link || E-Mail|| [6511 views] Top|| File under: Govt of Iran
Iran will construct 2 new nuclear reactors if sanctions are not lifted: Salehi
[AlMasdar] The head of Iran's Atomic Energy Organization, Ali Akbar Salehi, announced that his country is about to construct two new nuclear reactors, threatening to remove surveillance cameras from Iran's nuclear facilities if sanctions are not lifted within three months.

According to statements carried by the official Islamic Theocratic Republic News Agency (IRNA), Salehi confirmed that the

ineffective International Atomic Energy Agency

is not entitled to access the information recorded by the agency's surveillance cameras in Iranian nuclear facilities for a period of three months, stressing that if the ban is not lifted within this period, they will be deleted.
Thanks, Big Guy Joe!
"We are working now to build two nuclear reactors that we started with several years ago, which is considered the largest industrial project in the country with investments amounting to $10 billion (USD)," Salehi said, stressing that his country currently has the ability to enrich uranium by 60% within 24 hours.

Salehi's statements came during an interview on Iranian television yesterday evening. During the program, he explained how to implement the Iranian Shura Council law to stop the implementation of the additional protocol related to the nuclear agreement.

Salehi indicated that surveillance cameras will continue to operate within the framework of the additional protocol and record information, but he stressed that this information will be erased after a period of three months if the ban imposed on his country is not canceled.

He stressed that his country will not allow access to the nuclear facilities by the IAEA within the framework of the additional protocol, stressing that this has already happened when the agency inspected a place and then wanted to enter another place close to it until the authorities did not allow them.

The Iranian official praised the Shura Council law to abolish the ban, stressing that "an excellent law provided a golden opportunity for the Iranian nuclear program," claiming, "We were able to enrich uranium by 20% within 24 hours only."

Salehi added: "We are now producing 1000 IR6 centrifuges after the incident targeting the Natanz nuclear facility."
Posted by: trailing wife || 02/28/2021 00:00 || Comments || Link || E-Mail|| [6480 views] Top|| File under: Govt of Iran
Government
Secretary of State Tells Mexican Officials: 'Border Is Closed to Irregular Migration'
Mixed messages.

[EpochTimes] Secretary of State Antony Blinken on Friday warned Central Americans not to make journeys to the United States without travel papers as the Biden administration deals with a surge in illegal immigrants colonists on the southern border.

"The border is closed to irregular migration," Blinken said in a virtual event with officials from El Paso and Mexico's Ciudad Juarez. He said the United States will strictly enforce border laws.

"To anyone thinking about taking that journey, our message is: don't do it," he also stressed. "President Biden is committed to reforming our immigration system and ensuring safe, orderly, and humane processing at our border. Those things will take time."

In recent weeks, President Joe Foreign Policy Whiz Kid Biden

...Candidate for president in 2020. Old, boring, a plagiarist, fond of hair sniffing and grabbing the protruding parts of women, and not whatcha call brilliant...
's administration undid a number of Trump-era immigration policies that closed off immigration routes in the United States. Notably, the administration placed a halt on all new border wall construction.

"President Biden is committed to reforming our immigration system and ensuring safe, orderly, and humane processing at our border. Those things will take time," Blinken said, according to

Rooters

.

On Wednesday, the president also did away with the April 2020 Proclamation 10014 that suspended entry into the United States for 60 days to foreigners who did not have a valid immigrant visa or official travel document.

Proclamation 10014 paused issuing new green cards that allowed for permanent residency to most foreigners looking to settle in the country. The proclamation had several exceptions, including for foreigners entering the country on an immigrant visa as a healthcare professional to work on alleviating the outbreak caused by the CCP (Chinese Communist Party) virus, which causes the disease COVID-19.

And last week, the Department of Homeland Security announced the United States, Canada, and Mexico agreed to keep their land borders locked down until at least March 21 due to the CCP virus pandemic. But White House press secretary Jen Psaki


...a valley girl who woke up one morning and found she was spokeswoman for the U.S. Department of State under Obama...


stated Thursday that there may be a plan to relax the restrictions around the border soon: "I do expect there will be more on this soon."
Posted by: trailing wife || 02/28/2021 00:00 || Comments || Link || E-Mail|| [6478 views] Top|| File under: Human Trafficking
Who's in the News
31
[untagged]
7
Govt of Iran Proxies
3
Govt of Iran
3
TTP
3
al-Shabaab (AQ)
3
Houthis
2
Human Trafficking
2
Islamic State
1
Commies
1
Ottoman Proxies
1
Palestinian Authority
1
Sublime Porte
1
Taliban
1
Tin Hat Dictators, Presidents for Life, & Kleptocrats
1
Govt of Pakistain Proxies
1
Devout Moslems
1
Hamas
Bookmark
E-Mail Me
The Classics
The O Club
Rantburg Store
The Bloids
The Never-ending Story
Thugburg
Gulf War I
The Way We Were
Bio
Merry-Go-Blog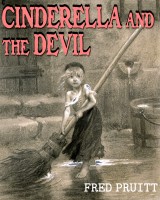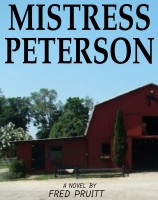 On Sale now!


A multi-volume chronology and reference guide set detailing three years of the Mexican Drug War between 2010 and 2012.

Rantburg.com and borderlandbeat.com correspondent and author Chris Covert presents his first non-fiction work detailing the drug and gang related violence in Mexico.

Chris gives us Mexican press dispatches of drug and gang war violence over three years, presented in a multi volume set intended to chronicle the death, violence and mayhem which has dominated Mexico for six years.
Click here for more information


Meet the Mods
In no particular order...


Steve White
Seafarious
Pappy
lotp
Scooter McGruder
john frum
tu3031
badanov
sherry
ryuge
GolfBravoUSMC
Bright Pebbles
trailing wife
Gloria
Fred
Besoeker
Glenmore
Frank G
3dc
Skidmark
Alaska Paul



Better than the average link...



Rantburg was assembled from recycled algorithms in the United States of America. No trees were destroyed in the production of this weblog. We did hurt some, though. Sorry.
3.236.122.9

Help keep the Burg running! Paypal: