-Short Attention Span Theater-
A brief nautical irony of demographic change
David Abbot's 'Dark Albion — A Requiem for the English' page 21.

The Empire Windrush was built in Nazi German as a troop carrier. Initially named the Monte Rosa, it was launched in 1930 as a cruise ship, and became the favorite cruise ship of top Nazi officials. When the war began she was first used as a barracks ship, and then as a troop carrier for the invasion of Norway. Stationed in Norway, she became an accommodation ship attached to the Tirpitz.

At the end of the war, as the Germans fled the Red Army, she was used as an evacuation ship. In May 1945 she was seized by the Allies and handed over to the British Ministry of Transport. Two years later she was renamed the Empire Windrush and, run by the New Zealand Shipping Company on behalf of the British government, was put to service carrying troops between Southhampton, Gibraltar, Suez, Aden, Colombe, Singapore and Hong Kong. Over the years in which she ran this route, extended during the Korean War to Japan, in 1948 she made one other journey — from Australia to Britain, via Kingston, Jamaica, where the emigrants, enticed by a newspaper advertisement offering on-way berths to Britain for £28 10s each, embarked.

Three years after the defeat of Hitler, she ship that heralded an ineradicable change in the complexion of Britain was a Nazi troop carrier.



BBC - Windrush, Who Exactly was on board?



Posted by: Besoeker || 02/28/2021 10:32 || Comments || Link || E-Mail|| [6594 views] Top|| File under:
Dodge RAM TRX Jumping (video)
[Motorius] Mike decided to jump his new Ram TRX over a stream just to show how capable it is. As you might imagine, this episode wasn't just entertaining but also informative since it demonstrated to readers what a complete idiot Mike is and why you shouldn't send a street-legal truck, even the mighty TRX, off such a jump.
Posted by: Besoeker || 02/28/2021 03:50 || Comments || Link || E-Mail|| [6474 views] Top|| File under:
WWII bomb found in England detonated Saturday (video)
EXETER, England (KOLD News 13) - A World War II bomb was detonated on Saturday in Exeter, England, following its discovery a day earlier.

Around 2,600 properties had to be evacuated for the controlled explosion which reportedly left a crater "around the size of a double decker bus."

Devon and Cornwall Police attended the disposal of the bomb, later saying that the "impact of the blast has been significant and debris has been thrown at least 250-metres away."

Exeter City Council shared a video of the detonation where the explosion is followed by a large plume of smoke.
Posted by: Besoeker || 02/28/2021 03:21 || Comments || Link || E-Mail|| [6513 views] Top|| File under:
-Land of the Free
CPAC Conference Focuses Heavily on Election Integrity
[EpochTimes] The Conservative Political Action Conference, the country's largest conservative conference, is dedicating the largest portion of its program to election integrity this year.

The Feb. 25-28 conference features at least nine program points focused on elections, including seven part series of talks on "Protecting Elections," a panel titled "Shining a Light on the Left's 2020 Shadow Campaign," and a discussion with election lawyers dubbed "The Voter Files: The Truth is Out There."

The topic has been on the forefront of the conservative movement after a deluge of allegations of fraud and other illegalities in the 2020 election.

"Over the years Americans have watched what used to be Election Day turn into Election Season with measures like early voting beginning a month before Election Day. In fact, Michigan and Minnesota allow voting to begin 45 and 46 days before Election Day respectively," CPAC

front man

Ian Walters told The Epoch Times via email.

"That being said, over the course of 2020, out of concern for voters' health and safety during the pandemic, many states broadly expanded the criteria for mail-in voting. The results of those measures have led to election results that have left many Americans less than confident about whether the ballots that were counted were legal and counted accurately.

"We aspire to talk about this issue in a fact and evidence-based way that cuts through the noise that has left many Americans doubtful about the legitimacy of our election process and whether, as a nation, we should leave these measures in place once the pandemic subsides."

The first speech was delivered by Fox News contributor Deroy Murdock.

"The November 2020 election was a nightmare," he said. "Judges and other officials made last-minute rule changes that only state legislatures were authorized to enact as the U.S. Constitution requires. Mysterious late night ballot dumps triggered huge lopsided spikes for Joe Foreign Policy Whiz Kid Biden

...Candidate for president in 2020. We hold these truths to be self-evident. All men and women created ... by the — you know — you know, the thing...
. Multiple affidavits offered sworn eyewitness reports of cars with out-of-state license plates unloading piles of ballots at counting centers in the wee small hours. Such shenanigans and many more affected Georgia, Michigan, Nevada, Pennsylvania, and Wisconsin."

He scoffed at the argument that fraud in the election wasn't sufficiently "widespread."

"How widespread must voter fraud be before the left shares our concerns?" he asked. "Will that require 10,000 bogus ballots? A million phony votes?"

He suggested if illegal votes effectively canceled the ballots of prominent Democrats, the party would perhaps pick up on the issue.

"Of course, that is unlikely, because the Democrat party is the party of voter fraud," he said.

"Yes, this is quite a charge, but abundant evidence confirms this allegation. Democrats resist virtually every Republican idea to make our electron more secure and they labor tirelessly to make our elections more chaotic, more unsupervised, and more unreliable."

He particularly criticized Democrats' support for sending out unsolicited mail-in ballots in some states, allowing unsupervised drop off ballot boxes, "diluted signature match standards" for mail-in ballots, and obstruction of Republican poll observers.

He proposed Republicans must fight for measures to include ending mass mail-in ballots, ending no excuse mail-in ballots, generally limiting the time period ballots are accepted to election day, prohibiting ballot harvesting, ensuring non-citizens don't vote, voter roll cleanup, and voter photo ID.

"We all need to fight like hell for election integrity," he said. "This is a fight we can and must win. If we lose we will become the corruptly outvoted vassals of the left. It is in our hands, my fellow conservatives, to make elections great again."
Posted by: trailing wife || 02/28/2021 00:00 || Comments || Link || E-Mail|| [6474 views] Top|| File under:
Caucasus/Russia/Central Asia
New Details of Russian Belgorod 'Doomsday' Submarine Revealed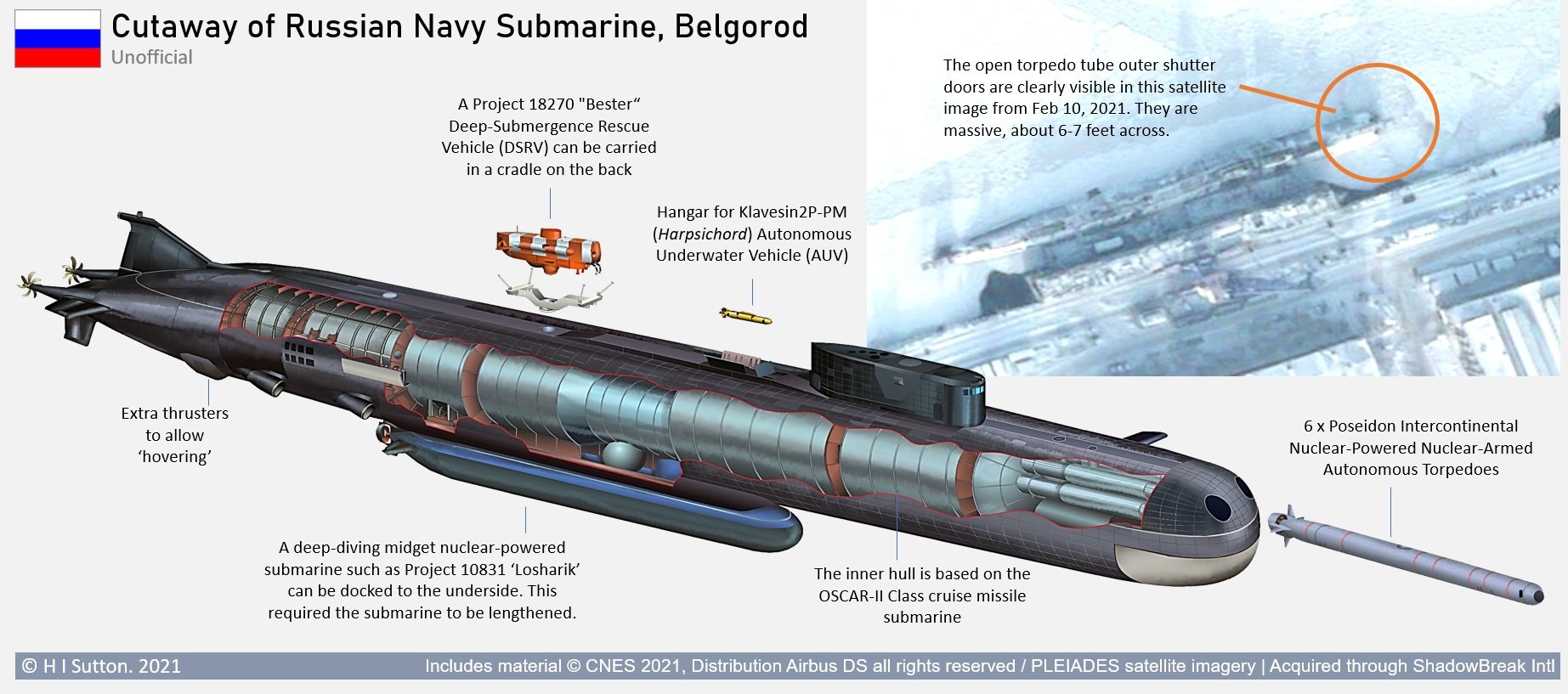 [

"Give me a ping, Vasili. One ping only, please."


USNI News] Russia's latest super-sized submarine, Belgorod, has been a conundrum for interested observers. While its existence is far from secret, Moscow has gone to great pains to keep certain key details out of the public domain. While navies traditionally hide the screw, or propeller, from the cameras, in Belgorod's case the reverse was true: the screws were on display at the 2019 launch ceremony, but no photographs of the forward section were ever published.

Belgorod's secret is its arrangement of the primary weapon system: a new class of nuclear-tipped torpedos. Russian state media Izvestia reported on Feb. 11 that Belgorod is being prepared for tests with the new weapon called Poseidon, a massive nuclear torpedo which is shot forward out of the front of the submarine.

The Izvestia article's timing matches fresh satellite imagery of the submarine in the northern Russian submarine base in Severodvinsk, which may show part of the tests.

In the absence of official photographs, commercial satellite imagery has become a primary source of information. Though the long Arctic nights and thick clouds have limited access to new imagery for many months, now as the Arctic winter is waning, commercial imagery satellites are once again more active over Severodvinsk.

On Feb. 10, an Airbus satellite took a high-resolution image of the harbor. Moored next to the quay is Belgorod with its torpedo tube doors appearing to be open. These tubes are not for ordinary torpedoes but rather the Poseidon nuclear-powered, nuclear-armed torpedo. It is one of Russian President Vladimir Putin's so-called wonder weapons, together with hypersonic missiles and a nuclear-powered cruise missile.

The satellite imagery clearly shows two large openings in the bow. Each opening is roughly six feet (two meters) across, approximately three times the diameter of the openings for regular 21-inch (533mm) torpedoes. This is because the Poseidon weapon is about 20 to 30 times the size of a traditional heavyweight torpedo.

Revealed in 2015, the school-bus sized torpedo is a strategic weapon that is designed to slip under the U.S. ballistic missile defense network. The weapon is designed to "destroy important economic installations of the enemy in coastal areas and cause guaranteed devastating damage to the country's territory by creating wide areas of radioactive contamination, rendering them unusable for military, economic or other activity for a long time," according to a 2015 translation of the initial document by the BBC.

Previous reports indicate that Belgorod will be armed with six Poseidons. Being so large and nuclear powered, these are likely carried externally to the main pressure hull, so it is unclear whether all six tubes will have their own shutter doors or if they will be able to cycle through the two shutters seen in the satellite images.
Posted by: Frank G || 02/28/2021 00:00 || Comments || Link || E-Mail|| [6503 views] Top|| File under: Commies
Cyber
If you need a digital nostalgia trip
[dbit] Ersatz-11 PDP-11 Emulation System

Click here to try out a live RSX11M+ V4.6 demo system

Ersatz-11 emulates an entire PDP-11 system in software while running on low-cost PC hardware. It outperforms all of the hardware PDP-11 replacements on the market, outstripping them by a particularly wide margin in disk-intensive applications. Hardware PDP-11 replacements that use a Q-bus, Unibus, or ISA bus for I/O can't come close to Ersatz-11's disk performance because they are limited to the speed of the I/O bus for all disk transfers, regardless of actual disk (or disk cache) speed. Ersatz-11 avoids this bottleneck since it uses the PC's main memory and takes advantage of the tight disk-to-memory coupling in modern PCs.

Ersatz-11 is by far the least expensive PDP-11 replacement product on the market. It quickly pays for itself in reduced maintenance, power, and climate control costs. Since its CPU is powered by the PC's processor and not a special-purpose processor card, there's no expensive custom hardware to maintain, and future upgrades to the PC's processor will make its PDP-11 emulation even faster.

Orders for Ersatz-11 are usually shipped out the same day.
Posted by: M. Murcek || 02/28/2021 00:00 || Comments || Link || E-Mail|| [6496 views] Top|| File under:
Economy
Google's Sundar Pichai tops list of the 100 'most overpaid' CEOs with package worth $281M - after new study compared salaries to shareholder return
[Daily Mail] A new study ranks the 100 most 'overpaid' CEOs in America, with Google's Sundar Pichai topping the list after earning $281 million.

CEO pay increased 14 percent in 2019 from the year before, to an average of $21.3 million, according to the '100 Most Overpaid CEOs' study released on Thursday by nonprofit group As You Sow.

The report compares executive compensation to a company's shareholder return over the past five years to determine 'excess' CEO pay, and urges major shareholders to crack down on exorbitant compensation.

For Google, the authors argue that some 95 percent of Pichai's pay is excessive, and note that he earns more than 1,000 times the salary of an average Google employee.

The report also argued that many companies were 'repeat offenders,' the worst being Discovery, Disney, and Comcast.

The CEOs of those three companies have been paid more than $744 million in three years, even though the businesses have consistently underperformed financially, the study said.
Posted by: Shavinter Omeamp5213 || 02/28/2021 09:21 || Comments || Link || E-Mail|| [6561 views] Top|| File under:
Home Front: Politix
Alarm grows over Supreme Court's overturning of drug possession law
[KOMO News] A legislative fix is in the works to restore Washington state's drug possession law, part of which was struck down the by the state Supreme Court Thursday.


The fix should be to impeach every supreme court judge who voted for this and revoke their law licenses.




Do judges need to maintain their law license? Separately, were the judges stoned while hearing the case?

It comes after a growing number of public officials are sounding the alarm over the ruling that simple drug possession can no longer be used as the basis for an arrest in the state because it violates the due process clauses contained in the state and U.S. Constitutions.

State Sen. Steve Hobbs is one of two Democratic senators who have introduced a bill which is a simple one-word fix.

That word is "knowingly," which adds intent to possess an illegal drug. A majority of justices believed that is lacking in the existing law.

"Right now, you can have controlled substances and not get arrested. It's kind of crazy" Hobbs told KOMO News Friday. "I know several states have gone through this very problem before and now it's our turn, and we have to fix it right away."

The bill will need some special consideration because it's being proposed past the deadline for non-budgetary bill to be considered by state lawmakers. As written, it would take effect immediately if both the Senate and House pass it and Gov. Jay Inslee signs it.

Officials are warning that the court's ruling could have serious unintended consequences, including the possible early release of previously convicted criminals and the discontinuing of drug court-ordered treatment programs for addicts.
Posted by: Angaviter Flogum7218 || 02/28/2021 00:00 || Comments || Link || E-Mail|| [6501 views] Top|| File under:
International-UN-NGOs
US drops key obstacle to global digital tax: Treasury
Globalist Boodle Push


[Yahoo] US Treasury Secretary Janet Yellen told her G20 colleagues Friday that Washington is dropping a push for a controversial provision in a global digital tax, opening the door to a likely agreement.

The US shift — part of a broader repositioning by President Joe Biden from the "America First" agenda of former President Donald Trump — prompted immediate praise from Germany and France, which said a deal was now "within reach" following the US pivot.


If Trump was for it, Slow Joe's against it


Yellen announced at the G20 finance ministers meeting that US officials "will engage robustly" in the talks and "is no longer advocating for 'safe harbor' implementation of Pillar 1," a Treasury official told AFP.

The Trump administration had insisted on a so-called safe harbor clause in the OECD tax that effectively would have allowed big tech companies to comply voluntarily, blocking progress on a deal.

The Organization for Economic Cooperation and Development has been working on a multilateral agreement that would include a global minimum corporate tax rate on tech giants.
Posted by: Frank G || 02/28/2021 07:52 || Comments || Link || E-Mail|| [6486 views] Top|| File under: Tin Hat Dictators, Presidents for Life, & Kleptocrats
Olde Tyme Religion
Iranian woman reportedly still hanged after she died while waiting for execution
Biden admin's best buddies being true to themselves.


[NYPost] An Iranian woman died of a heart attack while waiting to be executed — but her body was still hanged so her victim's mother could watch, according to her lawyer.

Zahra Ismaili was awaiting her turn at the gallows last Wednesday for killing her husband, a senior agent in the Ministry of Intelligence whom she had accused of being abusive, according to The Times of London.

She dropped dead after being made to watch 16 men being hanged ahead of her, according to a message by her lawyer, Omid Moradi, shared by the UK paper and Iran Human Rights Monitor (HRM).

"Zahra's heart stopped and she died before she was taken to the gallows," Moradi reportedly wrote, saying the official cause of death was listed as "cardiac arrest."

"They hanged her lifeless body, and the victim's mother, Fatemeh Asal-Mahi, personally kicked the stool from under her feet so she could see her daughter-in-law's corpse on the gallows for even a few seconds," he wrote in the since-deleted post, according to the outlets.
Posted by: Angaviter Flogum7218 || 02/28/2021 00:00 || Comments || Link || E-Mail|| [6476 views] Top|| File under: Govt of Iran
-PC Follies
Massachusetts school board member calls Jew a 'kike' on live TV
I don't think in my 61 years of Catholic life in San Diego that I've ever heard that slur actually used. Well done, asshole in our tolerant NE


[Times of Israel] Calls mount for Bob Hoey to resign after saying of former school district leader: 'We lost the kike, oh, I mean, the Jewish guy'

A school board member in Lowell, Massachusetts, called a former school district leader a "kike" on live television, spurring calls for his resignation.

Bob Hoey should step down from the Lowell School Committee, the mayor of the Boston suburb said.

"We lost the kike, oh, I mean, the Jewish guy," Hoey said Wednesday morning on "City Life," a news opinion show, according to video posted by the local Jewish Journal. "I hate to say it, but that's what people used to say behind his back."


Yeah, you really "hate to say it"
Posted by: Frank G || 02/28/2021 00:00 || Comments || Link || E-Mail|| [6506 views] Top|| File under:
Government
U.S. Trade Rep Nominee Says Biden Team Supports Use of Tariffs
In key ways this is Trump's second term rather than Obama's third, thank goodness.

[AnNahar] The administration of President Joe Biden views tariffs as a valuable policy tool, the nominee to be the next U.S. Trade Representative, Katherine Tai, told lawmakers Thursday at her confirmation hearing.

"Tariffs are a very important part of our fair trade remedies toolbox," Tai told the Senate Finance Committee, signaling the new U.S. team on commerce policy had no plans for a complete about-face from the hardline stance of Donald Trump's government.

Tai also signaled support for maintaining Trump administration tariffs on imported steel and aluminum.
Posted by: trailing wife || 02/28/2021 00:00 || Comments || Link || E-Mail|| [6496 views] Top|| File under:
Who's in the News
31
[untagged]
7
Govt of Iran Proxies
3
Govt of Iran
3
TTP
3
al-Shabaab (AQ)
3
Houthis
2
Human Trafficking
2
Islamic State
1
Commies
1
Ottoman Proxies
1
Palestinian Authority
1
Sublime Porte
1
Taliban
1
Tin Hat Dictators, Presidents for Life, & Kleptocrats
1
Govt of Pakistain Proxies
1
Devout Moslems
1
Hamas
Bookmark
E-Mail Me
The Classics
The O Club
Rantburg Store
The Bloids
The Never-ending Story
Thugburg
Gulf War I
The Way We Were
Bio
Merry-Go-Blog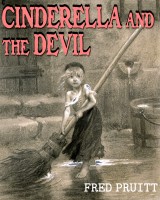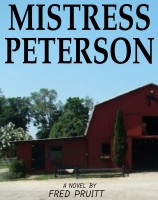 On Sale now!


A multi-volume chronology and reference guide set detailing three years of the Mexican Drug War between 2010 and 2012.

Rantburg.com and borderlandbeat.com correspondent and author Chris Covert presents his first non-fiction work detailing the drug and gang related violence in Mexico.

Chris gives us Mexican press dispatches of drug and gang war violence over three years, presented in a multi volume set intended to chronicle the death, violence and mayhem which has dominated Mexico for six years.
Click here for more information


Meet the Mods
In no particular order...


Steve White
Seafarious
Pappy
lotp
Scooter McGruder
john frum
tu3031
badanov
sherry
ryuge
GolfBravoUSMC
Bright Pebbles
trailing wife
Gloria
Fred
Besoeker
Glenmore
Frank G
3dc
Skidmark
Alaska Paul



Better than the average link...



Rantburg was assembled from recycled algorithms in the United States of America. No trees were destroyed in the production of this weblog. We did hurt some, though. Sorry.
3.235.245.219

Help keep the Burg running! Paypal: