Africa Horn
Senior ChiCom official meets visiting Sudan delegation
The Communist Party of China (CPC) will intensify the relationship with all friendly parties in Sudan, a senior CPC official said in Beijing on Wednesday. Wang Gang, a member of the Political Bureau of the CPC Central Committee and vice chairman of the National Committee of the Chinese People's Political Consultative Conference, made the remarks when meeting with a delegation of Sudan's political parties.

The visiting delegation, which consists of members from six Sudan's political parties, is headed by Mohamed Al-Mahadi Mandor, political secretary of Sudan's ruling party National Congress and member of the party's bureau of leadership.

Wang said the visit reflected not only the high value put by Sudan's major political parties on developing relationship with China, but also the unity of the parties, both of which China appreciated. He said the CPC attaches great importance to advancing contacts with Sudan's political parties, and will step up relationship with all friendly parties in Sudan, in accordance with the principles of independence, complete equality, mutual respect and non-interference in each other's internal affairs.

Wang said China and Sudan have been enjoying sincerity and mutual support in developing bilateral relationship, since the two countries established diplomatic ties in 1959. The CPC will play an active role in cementing China-Sudan friendship of cooperation, said Wang.

The delegation started the China visit on Tuesday.
Posted by: Pappy || 05/16/2009 00:00 || Comments || Link || E-Mail|| [6488 views] Top|| File under:
Africa North
La Ghriba Jewish pilgrimage attracts thousands to Tunisian island of Djerba
The center of a vibrant Jewish pilgrimage each spring, La Ghriba Synagogue, one of the oldest in the world, was the venue on May 11, 2009 of the "Lag B'Omer", the only Jewish pilgrimage in an Arab country.


It's a Sephardi thing, I guess, because I've never heard of it. The Sephardis are the Jews expelled from Spain in 1492, many of whom moved to North Africa. Some ended up in Istanbul, and some in Amsterdam, from thence emigrating to New Netherland, later New York City.

Located on the island of Djerba South of Tunisia, one of the world's major tourist destinations, and the home of a Jewish community of some 1100 people, the synagogue was also the scene this year of joyful celebrations by many pilgrims from all over the world. According to Mr Perez Trabelsi the president of the la Ghriba Synagogue and of the Jewish community of Erriadh in Djerba, some 6000 Jews attended the event this year.

During a ceremony attended by the Governor of Medenine and the Chief Rabbi of Tunis, the Tunisian Minister of tourism, Mr Khelil Laajimi stressed the importance of the event as "the triumph of love over destructive instincts". He also expressed his conviction that "the members of the Tunisian Jewish community living in Tunisia are and will be deeply attached to this land to which they are bound by a relation of fidelity."

The Minister also highlighted the spirit of tolerance and openness prevailing in the country, a result of Tunisia's millenary history, but also of a strong political commitment since the Change to promote a dialogue of civilizations and religions, as testified by the setting up since 2001 of the Ben Ali Chair for the Dialogue of Civilizations and Religions.


Not like how Egypt treats their Copts. So it can be done.
Posted by: Pappy || 05/16/2009 00:00 || Comments || Link || E-Mail|| [6486 views] Top|| File under:
Bangladesh
Two get life term for acid attack
A tribunal here on Thursday convicted two people and awarded them life term imprisonment for throwing acid on a woman.


Things appear to be changing dramatically in Bangladesh. What happened?

The JMB and related cadres were sucked into the BDR mess. That really shook the government so they've taken the gloves off. The RAB and the regular army are causing cardiac arrests all over the country. And Sheikh Hasina, bless her cold, dark little heart, has had the courage to make sure the islamicists, the JMB and the Pak sympathizers get thumped.

The convicts are Joynal Sawdagar, 40, and his accomplice Yusuf Ali, 30, of Madhabpur village in Sadar upazila. According to the prosecution, Joynal went to his father-in-law's house at Sheoladanga village in the same upazila on May 14, 2005 along with his accomplice Yusuf and threw acid on his wife Sabina Begum, 25, following a family feud. Local people caught Joynal red handed. A case was filed.

After examining the records and witnesses, Special Tribunal Judge Nazir Ahmed handed down the verdict.
Posted by: Steve White || 05/16/2009 00:00 || Comments || Link || E-Mail|| [6505 views] Top|| File under:
Caribbean-Latin America
Mexican Data Show Migration to U.S. in Decline
Census data from the Mexican government indicate an extraordinary decline in the number of Mexican immigrants going to the United States. The recently released data show that about 226,000 fewer people emigrated from Mexico to other countries during the year that ended in August 2008
than during the previous year, a decline of 25 percent. All but a very small fraction of emigration, both legal and illegal, from Mexico is to the United States. Mexican and American researchers say that the current decline, which has also been manifested in a decrease in arrests along the border, is largely a result of Mexicans' deciding to delay illegal crossings because of the lack of jobs in the ailing American economy.


And the fence that President Bush started building to block the most popular crossing points. It's not anywhere near completion, but I believe it was OldSpook who once wrote about the importance of funnelling traffic to areas more difficult to traverse.

The net outflow of migrants from Mexico -- those who left minus those who returned -- fell by about half in the year that ended in August 2008 from the preceding year.


So returnees are way up. The combination of poor employment prospects, fencing to block the most popular entry points, and highly publicized mass arrests of illegals seems to be working. There's a cute little graph in the article showing a strong downward trend from 2006 through 2008. This year should be even more interesting.

The figures are based on detailed household interviews conducted quarterly by the census agency in Mexico, the National Institute of Statistics and Geography.

Still, at least 11 million illegal immigrants remain in the United States, the demographers say. Despite collapsing job markets in construction and other low-wage work, there has been no exodus among Mexicans living in the United States, the Mexican census figures show. About the same number of migrants -- 450,000 -- returned to Mexico in 2008 as in 2007.


I can't figure out how to reconcile this bit with the previous paragraph, which is no doubt why I'm not a journalist.

Along the border, the signs of the drop-off are subtle but ubiquitous. Only two beds are filled in a shelter here that houses migrants hoping to sneak into the United States. On the American side, near Calexico, Calif., Border Patrol vans return empty to their base after agents comb the desert for illegal crossers.


What say border state Rantburgers about this?

Immigration and Customs Enforcement officials stepped up factory and community raids last year, and the Border Patrol expanded its force by 17 percent in one year, to nearly 17,500 agents. The enforcement buildup along the border, which started during the Bush administration, has made many Mexicans think twice about the cost and danger of an illegal trek when no job awaits on the other side.

Most immigrants now need smugglers to guide them through searing deserts and hidden mountain passes where there are gaps in Border Patrol surveillance.


And gaps in the border fence. The journalist is forgetting that yet again.

In Mexicali, smugglers' fees are now $3,000 to $5,000 for a trip to Los Angeles, immigrants and social workers said. They reported that Mexicans' relatives in the United States, struggling to hold on to their own jobs, no longer had money to lend to a family member to pay a smuggler.
Posted by: trailing wife || 05/16/2009 00:21 || Comments || Link || E-Mail|| [6482 views] Top|| File under:
Economy
Trade Wars Brewing In Economic Malaise
Is this what the first trade war of the global economic crisis looks like?

Ordered by Congress to "buy American" when spending money from the $787 billion stimulus package, the town of Peru, Ind., stunned its Canadian supplier by rejecting sewage pumps made outside of Toronto. After a Navy official spotted Canadian pipe fittings in a construction project at Camp Pendleton, Calif., they were hauled out of the ground and replaced with American versions. In recent weeks, other Canadian manufacturers doing business with U.S. state and local governments say they have been besieged with requests to sign affidavits pledging that they will only supply materials made in the USA.

Outrage spread in Canada, with the Toronto Star last week bemoaning "a plague of protectionist measures in the U.S." and Canadian companies openly fretting about having to shift jobs to the United States to meet made-in-the-USA requirements. This week, the Canadians fired back. A number of Ontario towns, with a collective population of nearly 500,000, retaliated with measures effectively barring U.S. companies from their municipal contracts -- the first shot in a larger campaign that could shut U.S. companies out of billions of dollars worth of Canadian projects.

This is not your father's trade war, a tit-for-tat over champagne or cheese. With countries worldwide desperately trying to keep and create jobs in the midst of a global recession, the spat between the United States and its normally friendly northern neighbor underscores what is emerging as the biggest threat to open commerce during the economic crisis.

Rather than merely raising taxes on imported goods -- acts that are subject to international treaties -- nations including the United States are finding creative ways to engage in protectionism through domestic policy decisions that are largely not governed by international law. Unlike a classic trade war, there is little chance of containment through, for example, arbitration at the World Trade Organization in Geneva. Additionally, such moves are more likely to have unintended consequences or even backfire on the stated desire to create domestic jobs.Take, for instance, Duferco Farrell Corp., a Swiss-Russian partnership that took over a previously bankrupt U.S. steel plant near Pittsburgh in the 1990s and employed 600 people there.

The new buy American provisions, the company said, are being so broadly interpreted that Duferco Farrell is on the verge of shutting down. Part of an increasingly global supply chain that seeks efficiencies by spreading production among multiple nations, it manufactures coils at its Pennsylvania plant using imported steel slabs that are generally not sold commercially in the United States. The partially foreign production process means the company's coils do not fit the current definition of made in the USA -- a designation that the stimulus law requires for thousands of public works projects across the nation.

In recent weeks, its largest client -- a steel pipemaker located one mile down the road -- notified Duferco Farrell that it would be canceling orders. Instead, the client is buying from companies with 100 percent U.S. production to meet the new stimulus regulations. Duferco has had to furlough 80 percent of its workforce.

"You need to tell me how inhibiting business between two companies located one mile apart is going to save American jobs," said Bob Miller, Duferco Farrell's executive vice president. "I've got 600 United Steel Workers out there who are going to lose their jobs because of this. And you tell me this is good for America?"

The United States is not alone in throwing up domestic policies assailed by critics as protectionist. Britain and the Netherlands, for instance, are forcing banks receiving taxpayer bailouts to jump-start lending at home at the expense of overseas clients. French President Nicolas Sarkozy initially insisted that his nation's automakers move manufacturing jobs home in exchange for a government bailout, but backed down after outrage surged among his peers in the European Union, of which France is a central member.

But the number of measures, both proposed and enacted, from the Obama administration and Congress in recent months has raised an alarm among foreign governments, pundits and news media outlets. The buy American provisions in the stimulus package, signed into law in February, were just the beginning. Last week, Obama unveiled a series of proposals aimed at increasing taxes by nearly $200 billion over the next decade on U.S. companies doing business abroad.

At a White House event, Obama said the measures were designed to "close corporate loopholes" that permit companies to "pay lower taxes if you create a job in Bangalore, India, than if you create one in Buffalo, N.Y." A slew of legislative proposals is also aimed at keeping jobs at home. In recent weeks, the House attached additional buy American provisions to a $14 billion clean-water fund that provides loans to local communities and a $6 billion program to finance environmentally friendly school construction projects.


The short-sightedness and outright hypocrisy of this boggles. Much more at the link from the Washington Post

President Obama no longer so strongly emits the fragrant perfume of attar of roses?
Posted by: Deacon Blues || 05/16/2009 00:00 || Comments || Link || E-Mail|| [6514 views] Top|| File under:
India-Pakistan
Obama congratulates India on election
WASHINGTON: The White House warmly congratulated India on Saturday on its "historic" national election, after the ruling Congress-led alliance surged to a commanding win over its Hindu nationalist rivals.

"President Obama congratulates India on its historic national elections," White House spokesman Robert Gibbs said in a statement.

"By successfully completing the largest exercise of popular voting in the world, the elections have strengthened India's vibrant democracy and upheld the values of freedom and pluralism that make India an example for us all."

Gibbs said that the United States recognized the achievement of India's people in the election, noting they remained the "strength and foundation for India's prosperity and democracy."

"President Obama looks forward to continuing to work with the Indian government to enhance the warm partnership between our two countries."

With results still coming in from the Election Commission, the Congress grouping was on track to win as many as 260 seats compared to 160 for the main opposition bloc headed by the Bharatiya Janata Party (BJP).

The election set up a second term for Prime Minister Manmohan Singh.
Posted by: john frum || 05/16/2009 16:23 || Comments || Link || E-Mail|| [6510 views] Top|| File under:
INC heading back to power in India
The leaders of India's Congress party have thanked the people for returning them to power with a "massive mandate". Congress President Sonia Gandhi said that they had made the "right choice" and PM Manmohan Singh vowed the party would "rise to the occasion". Earlier the main opposition BJP and the Third Front conceded they had lost. State television says Congress's alliance has won or is ahead in 263 seats, compared with the BJP's (154), the Third Front (60) and others (66). Congress should now find it easier to form a stable government.

Mr Singh said: "I express my deep sense of gratitude to the people for giving us this massive mandate, for having reposed their faith in the party." He said that he would try to persuade Rahul Gandhi to join the cabinet. Sonia Gandhi said: "The people of India know what's good for them and have made the right choice." Earlier Rajnath Singh, president of the Hindu-nationalist Bharatiya Janata Party, told reporters it had not expected this kind of result. "We will sit together later today, once all the results are out, and analyse what happened," he said.

BJP leader LK Advani has telephoned Mr Singh and Mrs Gandhi to offer his congratulations and the full support of his party to strengthen India, the BJP's Arun Jaitley said. Prakash Karat, the leader of the Communist Party of India (Marxist), the key mover in the Third Front, accepted Congress had won.
"The CPM and the Left parties have suffered a major setback," he said.

The BBC's Chris Morris in Delhi says that a small crowd gathered early outside Congress headquarters to celebrate, banging drums and chanting slogans. There have been celebrations in Mumbai and elsewhere. Our correspondent says several days of backroom deals still lie ahead but the prospect of a very weak and unstable government has receded.

There were earlier reports that Home Minister P Chidambaram had lost his seat in Tamil Nadu, but a recount has now been ordered there.
Posted by: john frum || 05/16/2009 10:55 || Comments || Link || E-Mail|| [6479 views] Top|| File under:
Who's in the News
54
[untagged]
Bookmark
E-Mail Me
The Classics
The O Club
Rantburg Store
The Bloids
The Never-ending Story
Thugburg
Gulf War I
The Way We Were
Bio
Merry-Go-Blog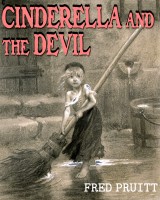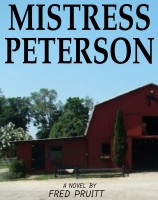 On Sale now!


A multi-volume chronology and reference guide set detailing three years of the Mexican Drug War between 2010 and 2012.

Rantburg.com and borderlandbeat.com correspondent and author Chris Covert presents his first non-fiction work detailing the drug and gang related violence in Mexico.

Chris gives us Mexican press dispatches of drug and gang war violence over three years, presented in a multi volume set intended to chronicle the death, violence and mayhem which has dominated Mexico for six years.
Click here for more information


Meet the Mods
In no particular order...


Steve White
Seafarious
Pappy
lotp
Scooter McGruder
john frum
tu3031
badanov
sherry
ryuge
GolfBravoUSMC
Bright Pebbles
trailing wife
Gloria
Fred
Besoeker
Glenmore
Frank G
3dc
Skidmark
Alaska Paul



Better than the average link...



Rantburg was assembled from recycled algorithms in the United States of America. No trees were destroyed in the production of this weblog. We did hurt some, though. Sorry.
3.234.210.25

Help keep the Burg running! Paypal: