-Signs, Portents, and the Weather-
3 Palestinians Die Of Swine Flu
More than 40 Paleostinians hospitalized after having contracted H1N1 virus, Paleostinian Authority reports


Soon to be seen in Egypt, no doubt, along with other diseases of a collapsing society. Get all your shots and wash your hands often, O Israelis!

Reports in the Paleostinian Authority said that a pregnant woman died of swine flu on Thursday.

Three Paleostinians have died of the H1N1 virus and over 40 were hospitalized after having contracted the flu since the beginning of the winter, PA officials said.

Paleostinian Health Ministry

front man

Tarif Ashur said that the majority of the patients have been discharged.

Health Ministry official Dr. Asad Ramlawi stressed that Paleostinian health officials are experienced in diagnosing and treating the condition. He added that the Health Ministry has a sufficient amount of medicine including the Tamiflu antiviral drug to treat the virus.

Anyone who contracted the virus is exempt of paying medical insurance, Ramlawi added.
Posted by: trailing wife || 12/21/2012 00:00 || Comments || Link || E-Mail|| [6490 views] Top|| File under: Palestinian Authority
Africa Horn
At least 12 killed in South Sudan riots
[Al Ahram] Riots that rocked the South Sudanese town of Wau killed at least 12 people, a hospital doctor said Thursday, revising the previous day's toll of four dead.
"They were 12, those were the ones reported to the area hospitals," with bodies showing "various injuries", Marial Khoc, a doctor at Wau's military hospital told AFP.

A

front man

for the UN Mission in South Sudan (UNMISS) said thousands of people were still sheltering at their base a day after the deadly unrest.

"We still have thousands of civilians at our base being provided safety," said UNMISS

front man

Liam McDowall.

The UN on Wednesday said patrols had "observed a number of fires, as well as groups of youths up to 300-strong, some of whom possessed sticks, spears and machetes".

South Sudan government

front man

Marial Benjamin told

news hound

s that the government was bringing in reinforcements from Rumbek, the capital of the neighbouring Lake State.

"The government has contained the situation by bringing in more police from Rumbek," Benjamin told

news hound

s in Juba on Thursday.

The town has been rocked by violence and protests that began last week after officials said they would move the seat of local government out of Wau to the smaller settlement of Bagare nearby.

Posted by: Fred || 12/21/2012 00:00 || Comments || Link || E-Mail|| [6462 views] Top|| File under:
Tunisia to sell Ben Ali possessions
[Magharebia] Tunisians will soon have the opportunity to buy the possessions of ousted president Zine El Abidine Ben Ali and his family, Babnet reported on Wednesday (December 19th).

Starting Sunday in Gammarth, works of art, jewellery, clothing, carpets, ceramics, furniture, electronics and other items seized from Ben Ali and 114 of his relatives will be available for purchase.

The highlight of the month-long sale is expected to be the former president's automobile collection, AFP reported. Ben Ali's cars include a Lamborghini Gallardo LP 460, a Bentley Continental sports car, an armoured Cadillac and a Maybach 62.

Seized property valued at less than 10,000 dinars (5,000 euros) will be sold at a fixed price, with more expensive items open for bidding, acting finance minister Slim Besbes said.

The government hopes to raise at least 10 million euros from the sale.

Posted by: Fred || 12/21/2012 00:00 || Comments || Link || E-Mail|| [6465 views] Top|| File under: Arab Spring
Abdel Jalil case sparks controversy in Libya
[Magharebia] A Benghazi military court on Wednesday (December 19th) withdrew its jurisdiction over the Abdel Fattah Younes case.

Younes, who served as Moamer Qadaffy's interior minister before switching sides and joining the rebels, was

rubbed out

on July 28th, 2011, while returning to Benghazi from Brega.

The armed forces commander had been summoned from the front lines by former National Transitional Council (TNC) chief Mustafa Abdel Jalil. He was killed while on his way to the meeting.

The military court was taken off the case "because of the turn taken by the investigation into Mustafa Abdel Jalil", presiding judge Colonel Abdullah al-Saiti told AFP.

Al-Saiti said that the file was sent to the High Authority of Military Justice to appoint a new tribunal.

He did not give details on the reasons that led the court to make such a decision.

Speaking to the press on Thursday, Justice Minister Salah al-Mirghani discussed pending legislation to try civilians in regular courts. He was asked whether the measure was related to the charges against Abdel Jalil.

"We do not comment on cases before the court. But Mr. Abdel Jalil is a civilian and if this bill is passed, his judgment will be transferred to the civilian courts," the minister said.

Abdel Jalil was charged in December with "abuse of power" and undermining national unity. He was allowed to go free on bail and a travel ban was issued until his February 20th military court appearance.

General Younes was the highest-ranking military officer to have joined the rebellion against the Qadaffy regime.

The charge against Abdel Jalil generated considerable controversy. People

erupted into the streets

after accusing the court of "bias", particularly after the release on social networks of a video showing Colonel al-Saiti making a victory sign after calling Abdel Jalil for questioning.

Ali al-Tajouri, an employee, said that the main road at Tajoura was closed off in protest. "They have to start with the other terrorist criminals," he noted.

Posted by: Fred || 12/21/2012 00:00 || Comments || Link || E-Mail|| [6477 views] Top|| File under: Arab Spring
Britain
British Muslim leaders condemn 'discriminatory' gay marriage draft law
Muslim leaders in the UK have attacked proposed legislation to allow gay marriage as "utterly discriminatory" because it explicitly bans the Church of England from blessing same-sex unions but puts no such interdict on Islam. The Muslim Council of Britain (MCB) said on Tuesday it was "appalled" by the legislation proposed by the government last week.

The British government has proposed that faith groups would be allowed to "opt in" to legislation if they wish to conduct gay marriages. However, the officially established Church of England and its sister the Church in Wales would be explicitly banned from doing so under the legislation. The MCB is looking for the same amount of legal protection.

MCB secretary-general Farooq Murad said that he was seeking an urgent meeting with Culture Secretary Maria Miller to show her the strength of feeling among Muslims. He said, "No one in their right mind should accept such a discriminatory law. It should be amended to give exactly the same exemption to all the religions."
Posted by: ryuge || 12/21/2012 00:00 || Comments || Link || E-Mail|| [6463 views] Top|| File under:
Caucasus/Russia/Central Asia
Chechnyan newspaper shut down after Putin press conference
A reporter lucky enough to be called on at Vladimir Putin's news conference on Thursday wasn't so fortunate for her newspaper. The newspaper, Kadyrov's Path, was promptly shut down by local officials in Chechnya for illegally naming itself in honor of assassinated Chechen President Akhmad Kadyrov.

The decision was approved by Kadyrov's son, Chechnya's current leader Ramzan Kadyrov, who said the publication had not asked for his family's permission to use the family name. "It is not ethical in this sense," he said.

He also said the reporter had asked questions of a "provocative character" without elaborating. The journalist, Balkhas Dudayeva, in her question, called Chechnya a "zone of peace and stability" and asked Putin what he would do about "negative events moving to the neighboring republics."

The newspaper, launched last year to commemorate what would have been Akhmad Kadyrov's 60th birthday, was not unknown to local officials. Chechnya's official news agency praised the newspaper on its launch for its decision to adopt Kadyrov's name.
Posted by: ryuge || 12/21/2012 00:00 || Comments || Link || E-Mail|| [6462 views] Top|| File under:
China-Japan-Koreas
Park Geun-hye Elected Korea's 1st Female President
Korea on Wednesday elected a woman president for the first time. Park Geun-hye of the conservative Saenuri Party won by absolute majority. Park is the daughter of former strongman Park Chung-hee, and her win also marks the first time that the child of a former president has been chosen for the same job.


Ah, dynastic politix. It's so much better than hereditary monarchy...


Park was ahead with 51.6 percent or 15.77 million votes, while her rival Moon Jae-in of the Democratic United Party trailed behind with 48.02 percent and 14.69 million votes.

Park is the first president of Korea to win by absolute majority in the 41 years since her father took the 1971 election with 53.2 percent against challenger Kim Dae-jung. Park Geun-hye is also the first conservative candidate since 1987 to garner a double-digit lead of 10.4 percent in the traditional progressive stronghold of South Jeolla Province.

At a late-night event in Gwanghwamun Plaza, Park said her win marks the "victory of the hopes of the public to overcome crisis and revive the economy." She added, "I will be a president of the people who keeps her promises and opens an era in which the people are happy."

Park has had a lead in opinion polls over the last five years but suffered a slump when software tycoon Ahn Cheol-soo declared his independent bid for the presidency earlier this year. It was only when Ahn pulled out of the race that her fortunes revived.

Some opinion polls put Moon ahead among younger voters, but her strategy of targeting voters in their 40s and focusing her canvassing in the Seoul metropolitan area paid off handsomely. Park fared better than expected in the capital, garnering 48.18 percent of the votes in Seoul against Moon's 51.42 percent. She also trounced her rival in the central Chungcheong region.

It is the second presidential win in a row for the Saenuri Party, which despite the declining popularity of the Lee Myung-bak administration won both the April general election and the presidential election.

The DUP managed to regain some of its clout with voters after a dismal slump but is now going to have to look for a new strategy.

Park was in the lead shortly after vote counting started at 6 p.m. on Wednesday and her victory became clear at around 8:40 p.m. Voter turnout stood at a substantial 75.8 percent, the highest since the 1997 presidential election which saw a turnout of 80.7 percent.
Posted by: Steve White || 12/21/2012 00:00 || Comments || Link || E-Mail|| [6460 views] Top|| File under:
Italian Premier Monti jests Mayan calendar has nothing to do with his government's end
Italian Premier Mario Monti says the impending end of his technical government "was not the fault of the Mayan prophecy."

Monti made the quip following a Christmas Mass with staff on Friday that came as the lower house of Parliament was debating a budget law, the last action to be taken by Monti's year-old government. The Senate approved it Thursday.

Monti pledged to resign as soon as the budget is passed after Silvio Berlusconi yanked support for his government, accelerating national elections now expected in February. The passage could come as early as Friday — the last day of the Mayan calendar prompting doomsday predictions.

Monti will give his year-end news conference Sunday, when he is expected to announce whether he will participate in the election campaign.


Posted by: tipper || 12/21/2012 08:26 || Comments || Link || E-Mail|| [6470 views] Top|| File under:
Hollande: no apology for Algerian past
President Francois Hollande refused to apologize for France's colonial past in Algeria, saying instead that Paris wanted to move forward on an equal footing and boost trade with the north African nation. Speaking on his first state visit since his election in May, Hollande said the two had agreed on a friendship declaration and a five-year strategic pact over economic, cultural, agricultural and defense ties.

After meeting Algerian President Abdelaziz Bouteflika, Hollande told a news conference, "I want to define with Algeria a strategic partnership on an equal-to-equal basis. I am not here to repent or apologize, I am here to tell the truth."
Posted by: ryuge || 12/21/2012 00:00 || Comments || Link || E-Mail|| [6466 views] Top|| File under:
Great White North
Canada's Supreme Court says niqab can be worn while testifying
The Supreme Court of Canada has ruled that a witness can — under certain circumstances — wear a niqab while giving testimony in court. In a split decision, the court affirmed both an accused person's right to a fair trial and the right to religious freedom.

The controversial issue has reared its head in recent years, leading to a new law in Quebec for public sector workers and new federal immigration rules that ban face coverings while taking the oath of citizenship.

In this latest case, a Muslim woman wanted to wear a niqab while testifying against two men she claims sexually assaulted her when she was a child. The two accused claim the Charter of Rights and Freedoms allows them to confront their accuser and observe her facial expressions while she testifies.

But the woman's lawyers say facial expressions can be misleading, and add that Islamic sexual assault victims will be hesitant to go to the police if they're barred from wearing a niqab while testifying.

During an appeal hearing last year, the woman's lawyer faced tough questions from the high court justices.

Justice Morris Fish was among the judges who said there isn't a single defense lawyer who would agree to allow a witness to testify against their client without their face being clearly visible.

Chief Justice Beverley McLachlin said there is no half-way measure that would reconcile the right to an accused to a fair trial and the right to cover one's face during a trial. She asked, "Do you wear half a veil? Do you put a screen up? It is very hard to reconcile values that are oppositional."

Muslim community leaders and scholars are divided as to whether the niqab is truly required by the faith. Tyler Hodgson, a lawyer for the Muslim Canadian Congress, said, "There should be no legal presumption that a witness that wears a niqab in a courtroom is doing so for a religious reason."
Posted by: ryuge || 12/21/2012 00:00 || Comments || Link || E-Mail|| [6473 views] Top|| File under:
India-Pakistan
PTI to recover country's looted wealth once in power: Imran
Of course. And that formerly handsome Imran Khan will walk on water to do it, too.

[Dawn] Pakistain Tehrik-e-Insaf
...a political party in Pakistan. PTI was founded by former Pakistani cricket captain and philanthropist Imran Khan. The party's slogan is Justice, Humanity and Self Esteem, each of which is open to widely divergent interpretations....
(PTI) chief Imran Khan

... aka Taliban Khan, who is the lightweight's lightweight...
on Thursday said that once in power, he and his party would recover the country's 'looted wealth', DawnNews reported.

Speaking at a PTI meeting in Beautiful Downtown Peshawar


...capital of Khyber Pakhtunkhwa (formerly known as the North-West Frontier Province), administrative and economic hub for the Federally Administered Tribal Areas of Pakistan. Peshawar is situated near the eastern end of the Khyber Pass, convenient to the Pak-Afghan border. Peshawar has evolved into one of Pakistan's most ethnically and linguistically diverse cities, which means lots of gunfire.


, Khan said the people should not vote for politicians whose assets and properties were outside Pakistain.

The PTI chief added that he would dissociate Pakistain from the 'war on terror'.

He invited Pakistain

Mohammedan

League -- Nawaz (PML-N) chief
Nawaz Sharif


... served two non-consecutive terms as prime minister, heads the Pakistain Moslem League (Nawaz). Noted for his spectacular corruption, the 1998 Pak nuclear test, border war with India, and for being tossed by General Musharraf...


and leaders of other political parties to take the opportunists in the PTI to their own respective parties.

Khan said the PTI was an ideological party, adding that, in the war between ideology and money, ideology would win.

The PTI chief said the PTI would defeat so-called political heavyweights with the help of the youth, adding that, the PTI's tsunami would sweep away the corrupt system and would establish a system of justice in the country.

He further said that a PTI government would promote the local government system across the country, including in the tribal areas.

Posted by: Fred || 12/21/2012 00:00 || Comments || Link || E-Mail|| [6465 views] Top|| File under: Govt of Pakistan
Deoband says making videos is against Islam
A new fatwa by the prestigious Islamic seminary Darul Uloom, Deoband, has said that making videos at any ceremony or function is wrong in the eyes of sharia and should be avoided.


So much for the pre-suicide and snuff videos so popular among the jihadi set...

The religious decree was issued in response to a query by a Pakistani a few days ago. The questioner wanted to know if making a video of a ceremony and deriving income from such videography is proper by Islamic standards.

The clerics of the seminary called it 'un-Islamic' and said it must be avoided. They said the income derived from doing so was also wrong. Senior cleric Maulana Mufti Arif Quasmi said, "According to Islam, pictures and photographs are improper and hence any income from them will also be improper."

However, he made it clear that pasting photographs on passports and other documents is permitted.
Posted by: ryuge || 12/21/2012 00:00 || Comments || Link || E-Mail|| [6490 views] Top|| File under:
Syria-Lebanon-Iran
Iranian MP blasts 'immodest' Russian nuke plant employees
A member of the Iranian Parliament has expressed his disapproval of the immodest attire of Russian women working at the Bushehr nuclear plant.

According to the parliament member, the women were getting extra payment to dress in accordance with Islamic laws, specifically to the demand that women's heads be covered in a hijab. Despite the additional pay, the Iranian official stated, the women were seen around town improperly dressed and uncovered.

Iranian legislator Mehdi Mousavi Nezhad said, "We've formed a special camp for the Russians, bet recently they've been spotted in Bushehr markets, usually with their heads uncovered."

He stressed that the Russian employees at the nuclear facility must follow the laws of the nation and be considerate of the "values of Iranian and Islamic culture."
Posted by: ryuge || 12/21/2012 00:00 || Comments || Link || E-Mail|| [6476 views] Top|| File under:
Who's in the News
33
[untagged]
10
Arab Spring
5
Govt of Syria
5
Govt of Pakistan
3
Palestinian Authority
2
Salafists
2
Taliban
1
Hamas
1
Narcos
1
Thai Insurgency
1
Ansar Dine
1
Govt of Sudan
1
al-Nusra
Bookmark
E-Mail Me
The Classics
The O Club
Rantburg Store
The Bloids
The Never-ending Story
Thugburg
Gulf War I
The Way We Were
Bio
Merry-Go-Blog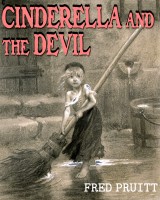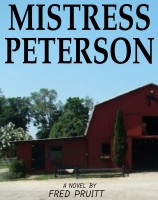 On Sale now!


A multi-volume chronology and reference guide set detailing three years of the Mexican Drug War between 2010 and 2012.

Rantburg.com and borderlandbeat.com correspondent and author Chris Covert presents his first non-fiction work detailing the drug and gang related violence in Mexico.

Chris gives us Mexican press dispatches of drug and gang war violence over three years, presented in a multi volume set intended to chronicle the death, violence and mayhem which has dominated Mexico for six years.
Click here for more information


Meet the Mods
In no particular order...


Steve White
Seafarious
Pappy
lotp
Scooter McGruder
john frum
tu3031
badanov
sherry
ryuge
GolfBravoUSMC
Bright Pebbles
trailing wife
Gloria
Fred
Besoeker
Glenmore
Frank G
3dc
Skidmark
Alaska Paul



Better than the average link...



Rantburg was assembled from recycled algorithms in the United States of America. No trees were destroyed in the production of this weblog. We did hurt some, though. Sorry.
44.192.254.246

Help keep the Burg running! Paypal: