-Lurid Crime Tales-
ATL area illegal alien and violent crime news, it's the only news we have
[Breitbart] An illegal alien has been arrested after being accused of killing four of her five children and her husband in a brutal stabbing.

Isabel Martinez, an illegal alien with an Immigration and Customs Enforcement (ICE) detainer, is accused of stabbing to death four of her children, including 2-year-old Axel, 4-year-old Dillan, 7-year-old Dacota and 10-year-old Isabela Martinez, and her husband, 33-year-old Martin Romero, according to the Atlanta-Journal Constitution.

Martinez also allegedly stabbed her fifth child, 9-year-old Diana Romero, but after being airlifted to the hospital following the stabbing incident, she is expected to survive, according to authorities.

According to police, Martinez went on the stabbing spree against her own family in the middle of the night, around 2 a.m. and 4 a.m.

"What prompts a person to take the life of such innocent children and her spouse is something we may never understand," Gwinnett County police said in a statement. "This is a horrendous crime not only for the victims but for the extended family, neighborhood and community. We are hoping and praying that the remaining victim survives his/her injuries and makes a full recovery."
Posted by: Besoeker || 07/09/2017 11:46 || Comments || Link || E-Mail|| [10796 views] Top|| File under:
Sheriff at heart of Ohio's opioid epidemic bans deputies from carrying Narcan, anti-overdose drug
[Wash Times] Drugs overdoses killed nearly 200 people last year in Butler County, Ohio, but its sheriff is standing by his decision not to let deputies carry Narcan, a life-saving drug used to revive dying opioid users.

"I don't do Narcan," Butler County Sheriff Richard K. Jonestold The Cincinnati Inquirer on Thursday.

"They never carried it," he said of his deputies. "Nor will they. That's my stance."

Amid a nationwide opioid crisis, Ohio's Butler County in particular has suffered substantially. Butler witnessed a record 192 drug overdose deaths in 2016 and is currently on pace to shatter that statistic in 2017. Its coroner's office saw 96 fatal overdoses during the first three months of the year, including 80 involving opiates, officials announced recently.

Yet while deputies in surrounding Clermont, Hamilton and Warren counties all carry Narcan, Butler's top cop said he's opposed to following suit.
Posted by: Besoeker || 07/09/2017 03:38 || Comments || Link || E-Mail|| [10799 views] Top|| File under:
Escaped Inmate Apparently Used Drone To Break Out Of Prison
[LawNewz] Two-time escaped convict Jimmy Causey has been arrested once again. But how he broke out of the big house on this go-round was certainly not lacking in ingenuity.

The 46-year-old prison escapee apparently used wire cutters to slice through four separate fences‐wire cutters which seem to have been dropped into his South Carolina maximum-security prison by drone.

No, not this one.


Bryan Stirling, director of the South Carolina Department of Corrections, told the New York Times:

"We 100 percent know a cellphone was used or multiple cellphones were used while he was incarcerated, and we believe a drone was used to fly in the tools that allowed him to escape."

Also aiding Causey in his escape was a jerry-rigged dummy which made it appear as if he remained in his cell for 18 hours before the Shawshank-like escapade was detected by prison officials.

No stranger to re-enacting Tim Robbins' finest moments on screen, Causey used a similar decoy to avoid detection as he escaped from prison once before by hiding in a dumpster in 2005.

In fact, Causey's entire criminal history looks to be more or less Hollywood-flavored. He's currently serving a life sentence for kidnapping his former attorney at gunpoint over the belief that said attorney did not do enough to defend him‐which led to prison sentences in the 1990s‐basically the plot to Cape Fear.

This time, Causey was found at a Motel 6 in Austin, Texas on Friday morning based on a tip provided to the Texas Rangers. In his possession was $47,000 cash, two guns and four cellphones.


Posted by: Anomalous Sources || 07/09/2017 00:39 || Comments || Link || E-Mail|| [10794 views] Top|| File under:
-Obits-
True Blood actor Nelsan Ellis dies aged 39
[Guardian] The actor Nelsan Ellis, best known for his portrayal of Lafayette Reynolds on HBO's series True Blood, has died at the age of 39.

Ellis' manager, Emily Gerson Saines, confirmed the actor's death on Saturday. The Hollywood Reporter, which was first to report Ellis's death, quoted her as saying he had died from complications of heart failure.

The Illinois-born actor played Lafayette, a gay short order cook, on the HBO drama from 2008 to 2014, and more recently appeared in the CBS detective series Elementary. He was also a playwright and a stage director.
Posted by: Besoeker || 07/09/2017 03:09 || Comments || Link || E-Mail|| [10793 views] Top|| File under:
-Short Attention Span Theater-
Missing aircraft turns up in everglades near Homestead, FL
[Daily Mail] An alligator was spotted by a news crew in a helicopter next to the wreckage of a small airplane crash in the Florida Everglades devouring the victim's body.

The single-engine Cessna 152 was found in a swampy area roughly seven miles west of Homestead, according to the Federal Aviation Administration (FAA).

The FAA said the pilot was the only person on board and his name has not been released.

The news crew inside of WPLG's helicopter spotted the alligator eating the crash victim's body near the wreckage.


Student pilot, unauthorized night-time solo flight, no flight plan filed. What could have possibly been his destination and intentions ?



Posted by: Besoeker || 07/09/2017 00:00 || Comments || Link || E-Mail|| [10793 views] Top|| File under:
Flight attendant breaks wine bottle over head of combative passenger
[SydneyMorningHerald] A flight attendant had to break a wine bottle over the head of a man who lunged for an exit door and fought with other passengers during a Delta Air Lines flight from Seattle to Beijing.

The passenger, Joseph Hudek, 23, from Florida, appeared in US District Court, after he was arrested on Thursday night after causing the disturbance that forced the plane to return to Seattle-Tacoma International Airport, authorities say.

FBI special agent Caryn Highley said Hudek was sitting in the first row of the Boeing 767's first-class section. He asked a flight attendant for a beer before takeoff, and was served one, but he exhibited no sign of being intoxicated and ordered no other alcoholic drinks, the attendant told authorities. About an hour into the flight, while the plane was over the Pacific Ocean northwest of Vancouver Island, Hudek went into the forward restroom. He came out quickly, asked the attendant a question, and went back in.

When he came out again two minutes later, he suddenly lunged for the exit door, grabbed the handle and tried to open it. Two attendants grabbed him, but he pushed them away, and the attendants signaled for help from several passengers and notified the cockpit by telephone. Hudek punched one flight attendant twice in the face and struck at least one passenger in the head with a red dessert wine bottle.

As the struggle continued, a flight attendant grabbed two wine bottles and hit Hudek over the head with each - breaking at least one of them, Highley wrote. According to one flight attendant, "Hudek did not seem affected by the breaking of a full one litre red wine bottle over his head, and instead shouted, 'Do you know who I am?' or something to that extent," the complaint said.

One passenger got him in a head-lock, but he broke out of it, until finally several passengers held him long enough to place zip-tie restraints on him, Highley wrote. Even then he remained combative, she said, and it took multiple passengers to keep him restrained until the plane landed and Port of Seattle police arrested him. One flight attendant and a passenger were taken to a hospital after suffering severe facial injuries.

The flight left for Beijing later Thursday night. Hudek has been charged with interfering with a flight crew, which carries a possible sentence of up to 20 years in prison and a $US250,000 ($A328,657) fine. He is expected to remain in custody at least until a detention hearing on July 13.

From Business Insider:
Hudek had been traveling on a "dependent pass," the complaint said. Such passes allow certain relatives of Delta employees to fly standby.

Passenger Dustin Jones told KIRO-TV that he saw the man being rolled into the terminal in a wheelchair after the plane landed.

"He started yelling for help," Jones said. "And so he turned the wheelchair over in the middle of the airport, screaming for people to help him, just being belligerent."
Posted by: Pappy || 07/09/2017 00:00 || Comments || Link || E-Mail|| [10798 views] Top|| File under:
Britain
UK Single Payer Healthcare, one million patients a week cannot get a GP appointment
[Telegraph] One million patients a week cannot get appointments with GPs, amid the longest waiting times on record, new figures show.

Doctors said they were working "flat out" but under "unsustainable" pressure, leaving "worrying" numbers of patients without any help.

The NHS figures show the number waiting at least a week to see their GP has risen by 56 per cent in five years, with one in five now waiting this long.

The pressures left 11.3 per cent of patients unable to get an appointment at all - a 27 per cent rise since 2012. This amounts to around 47 million occasions on which patients attempted but failed to secure help from their GP, forcing them to give up, try again later or turn to Accident & Emergency departments.

Rising numbers of patients struggled to even get through on the phone, with 27.8 per cent of those polled citing difficulties, compared with 18.5 per cent in 2012.

Patients' groups last night said the situation was "frightening," putting the vulnerable at grave risk of ending up in hospital for want of basic care.
Posted by: Besoeker || 07/09/2017 03:26 || Comments || Link || E-Mail|| [10794 views] Top|| File under:
Caucasus/Russia/Central Asia
Unconfirmed: Ataman Kositsyn dies in sniper attack
Ukrainians are saying that Cossack formation commander Ataman Kozitsyn has been killed by a sniper. Unconfirmed.

Kozitsyn has disappeared directly after the Battle of Debaltsevo, and it was rumored ( and I totally bought into the rumor) that he was invited for a "sit down" in Russia, and killed.

Last year Kozitsyn appeared back in Lugansk, presumably as a formation commander.

It has to be noted at this point that the Lugansk political leadership (in my opinion and the opinion of several other native Russian speakers in southeastern Ukraine) had killed or wiped out just about every Cossack formation commander and broke up every Cossack formation, all over a three year period.

Kozitsyn is regarded as a criminal among Ukrainian military journalists for his actions during the summer of 2014, when open warfare between Russian backed rebels and the Ukrainians began. and during the battle of Debaltsevo in February, 2015. Kozitsyn's formation has participated in mopping up operations in the later days of the battle, not in the direct assault.

Kozitsyn and his fellow Cossacks had run afoul of the political leadership pf both Donetsk and Lugansk after they protested, vigorously, the collaboration between the political leadership of Donetsk and Lugansk, and the Ukrainians.
Posted by: badanov || 07/09/2017 00:00 || Comments || Link || E-Mail|| [10793 views] Top|| File under:
Surprise: American Communist Party Was Tool of USSR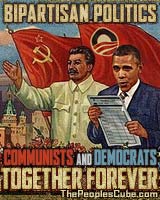 [PJ] Not exactly a stop-press item for the rest of the world, but the New York Times -- as part of its 100th anniversary celebration of its beloved Russian Revolution -- has finally admitted what we already knew. Harvey Klehr, one of the outstanding scholars of Russian penetration of American institutions, writes:

From its founding in 1919 in the wake of the Russian Revolution until the demise of the Soviet Union in 1991, the Communist Party of the United States of America was an instrument of Soviet foreign policy. The Communist International, or Comintern, which was set up under Lenin in 1919 and then disbanded by Stalin in 1943 as a gesture of unity to his World War II allies, regularly sent delegates to oversee the C.P.U.S.A. and transmitted orders from Moscow dictating who should lead the American party and what policies it should pursue.

The dissolution of the Comintern did not end Soviet control over the C.P.U.S.A. Supervision was simply transferred to the newly formed international department of the Soviet Union's own Communist party.

As with all Leftists, there was no lie the CPUSA would not tell, no policy it would not abandon, no dime on which it would not turn if it suited its larger purposes:
Posted by: Besoeker || 07/09/2017 00:00 || Comments || Link || E-Mail|| [10798 views] Top|| File under: Commies
China-Japan-Koreas
Kim Jong-Un takes time for a Lucky Strike beside experimental ICBM (Video)
[DailyMail] Kim Jong Un was seen smoking a cigarette beside experimental engines on North Korea's intercontinental ballistic missile before it was launched.

The supreme leader of North Korea was only feet from the base of the Hwasong-14 which has untested liquid-fueled rocket engine.

In a video clip spotted on Twitter, Kim can be seen puffing on a cigarette as the missile is set up to be launched on Tuesday.

No one stopped the North Korean leader from smoking there, even though liquid fuel is highly dangerous and even if it controlled can be volatile.

Posted by: Besoeker || 07/09/2017 00:00 || Comments || Link || E-Mail|| [10796 views] Top|| File under: Commies
Europe
Quid pro quo: Erdogan threatens not to ratify Paris climate accord
[IsraelTimes] At G20, Ottoman Turkish president indicates Ankara may follow in Washington's footsteps, pull out of agreement

The Sick Man of Europe Turkey


...the only place on the face of the earth that misses the Ottoman Empire....


's President Sultan Recep Tayyip Erdogan the First


... Turkey's version of Mohammed Morsi but they voted him back in so they deserve him...


threatened Saturday that his country would not ratify the

Gay Paree

climate accord, speaking at the end of the G20 summit in Germany.

"After that step taken by America, the position that we adopt is in the direction of not passing it in parliament," Erdogan said at a

presser

in Hamburg.

The summit of the world's biggest industrialized and developing economies agreed that 19 of its members would stick with the 2015 plan to fight global warming and "took note" of US President Donald Trump


...New York real estate developer, described by Dems as illiterate, racist, misogynistic, and what ever other unpleasant descriptions they can think of, elected by the rest of us as 45th President of the United States...


's pullout from the initiative.

But shortly after the mega-summit ended, Erdogan, who met Trump at the event, told a news conference that Turkey was no longer a certain candidate and suggested other members of the "G19" also had doubts.

He said he had clearly told French President Emmanuel Macron and German Chancellor Angela Merkel
...current chancellor of Germany and the impetus behind Germany's remarkably ill-starred immigration program. Merkel used to be referred to by Germans as Mom...
: "No offense, but we will not pass it in our parliament as long as the promises made to us are not delivered."


The buried lede is the quid pro quo: No EU membership, no CO2 reduction. How fortunate global warming isn't actually a problem, whereas unlimited access to Europe for the Turks would have been.

He said former French president Francois Hollande


...the Socialist president of La Belle France, an economic bad joke for la Belle France but seemingly a foreign policy realist...


had promised him that Turkey would be classed as a developing and not an industrialized economy -- meaning Ankara would receive money from a global climate fund rather than have to pay into it.

He also suggested some other, unidentified, countries had a "problem" with the agreement and said "they are not renewing their full support."
Posted by: trailing wife || 07/09/2017 00:40 || Comments || Link || E-Mail|| [10798 views] Top|| File under: Sublime Porte
Science & Technology
China tests self-sustaining space station in Beijing

BEIJING, July 9 (Reuters) - Sealed behind the steel doors of two bunkers in a Beijing suburb, university students are trying to find out how it feels to live in a space station on another planet, recycling everything from plant cuttings to urine.

They are part of a project aimed at creating a self-sustaining ecosystem that provides everything humans need to survive.

Four students from Beijing University of Aeronautics and Astronautics entered the Lunar Palace-1 on Sunday with the aim of living self-sufficiently for 200 days.

They say they are happy to act as human guinea-pigs if it means getting closer to their dream of becoming astronauts.

"I'll get so much out of this," Liu Guanghui, a PhD student, who entered the bunker on Sunday, said. "It's truly a different life experience."

President Xi Jinping wants China to become a global power in space exploration, with plans to send the first probe to the dark side of the moon by 2018 and to put astronauts on the moon by 2036. The Lunar Palace 365 experiment may allow them to stay there for extended periods.

But the 200-day group will also be tested to see how they react to living a for period of time without sunlight.


They want to see how moving the team and housing to stay in the dark side of the moon will affect them?


The project's team declined to elaborate.

"We did this experiment with animals... so we want to see how much impact it will have on people," Liu, the professor, said.
Posted by: Seeking cure for ignorance || 07/09/2017 11:52 || Comments || Link || E-Mail|| [10795 views] Top|| File under: Commies
Russian to supply Syrian Navy with new patrol boat
Russians dubbed it the Raptr. It is the Russian version of the Swedish CB-90, which is in use in several navies including the Mexican and US Navy
[SouthFront] Russia will supply the Syrian Coastal Guard with new patrol boats and other equipment, the Shephard Military News website has reported.

According to the report, the delivery of boats will begin in 2017 year and will be completed until 2019. It's not known what kind of boats it is until now, but it's believed that Moscow will supply Project 03160 High Speed Patrol Boats.

The Project 03160 is one of the world's most modern patrol boats with a range of 100 nautical miles and a speed of up to 90 km/h. Equipped with a 2,000-hp twin-waterjet power plan, it also has a modern marine radar and several modern electro-optical night-daytime systems. It's armed with 14.5-mm Uprava-KORD remote-controlled fighting module and 2 7.62mm machine guns. Such boats can be used for counter-terrorism and special operations, or search and rescue operations SAR.

Through this step, Russia aims to develop the capabilities of the Syrian Coastal Guard and the Syrian Navy and help them to secure the Syrian coast against possible terrorist acts or smuggling attempts. Russia had previously deployed two Project 03160 boats at its Tartus naval facility, but it is still uncertain whether Syria would get them. However, Russia is committed to assist the struggling Syrian Navy according to the Tartus naval base agreement.
Posted by: badanov || 07/09/2017 00:00 || Comments || Link || E-Mail|| [10797 views] Top|| File under:
Who's in the News
30
[untagged]
4
Islamic State
3
Taliban
3
Commies
2
Moslem Colonists
2
Ansar Bayt al-Maqdis (IS)
1
Govt of Iran
1
Houthis
1
al-Shabaab (AQ)
1
Palestinian Authority
1
Maute group (IS)
1
Hamas
1
Ansar al-Sharia
1
Sublime Porte
1
Salafists
Bookmark
E-Mail Me
The Classics
The O Club
Rantburg Store
The Bloids
The Never-ending Story
Thugburg
Gulf War I
The Way We Were
Bio
Merry-Go-Blog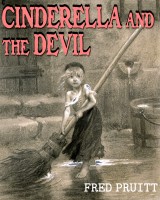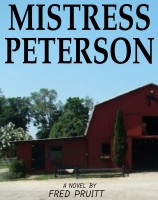 On Sale now!


A multi-volume chronology and reference guide set detailing three years of the Mexican Drug War between 2010 and 2012.

Rantburg.com and borderlandbeat.com correspondent and author Chris Covert presents his first non-fiction work detailing the drug and gang related violence in Mexico.

Chris gives us Mexican press dispatches of drug and gang war violence over three years, presented in a multi volume set intended to chronicle the death, violence and mayhem which has dominated Mexico for six years.
Click here for more information


Meet the Mods
In no particular order...


Steve White
Seafarious
tu3031
badanov
sherry
ryuge
GolfBravoUSMC
Bright Pebbles
trailing wife
Gloria
Fred
Besoeker
Glenmore
Frank G
3dc
Skidmark



Better than the average link...



Rantburg was assembled from recycled algorithms in the United States of America. No trees were destroyed in the production of this weblog. We did hurt some, though. Sorry.
3.238.118.80

Help keep the Burg running! Paypal: