-Lurid Crime Tales-
Cambodia arrests 10 tourists over 'porno' party pics
[NYP] PHNOM PENH, Cambodia ‐ Ten foreigners charged with producing pornographic photos during a party near Cambodia's famed Angkor Wat temple complex have denied any wrongdoing, a prosecutor said Monday.

Still, there was "enough evidence to prove that they violated the law, and therefore, they must face charges," Siem Reap provincial court prosecutor Samrith Sokhon said.

The 10 charged Sunday include five people from the United Kingdom, two from Canada and one each from Norway, the Netherlands and New Zealand. Since they are in jail, they could not be reached for comment and it was not immediately possible to find the lawyer representing them.

Police said they raided a rented villa in Siem Reap, where the foreigners were taking part in what organizers called a pub crawl and found people "dancing pornographically" Thursday. While almost 90 foreigners were detained, all but 10 were released.

Photos released by police showed clothed young adults rolling around together on a dance floor.

On Sunday, the 10 were formally charged with producing pornographic pictures, which the prosecutor said were then posted on social media.
Posted by: Besoeker || 01/30/2018 02:06 || Comments || Link || E-Mail|| [6459 views] Top|| File under:
Africa Subsaharan
Zimbabwe: Grace in Bid to Conceal Evidence On Corruption?
[All Africa] Former First Lady, Grace Mugabe's most recent actions have betrayed signs of a besieged wife to ex-President Bob Muggsy Mugabe

Nonagenarian President-for-Life of Zim-bob-we who turned the former Breadbasket of Africa into the African Basket Case. Dumped in November 2017 when the Missus decided she wanted to be president, and opposed her might against Crocodile Mnangawa. Important safety tip: If your opponent goes by the name Crocodile and your title is Shopper in Chief let him win....
who is all out to cover traces of corruption that could provide fuel to her envisaged prosecution by the country's new rulers.


Important safety tip: Never screw with someone nicknamed "Crocodile."


Grace was in the news past two weeks for perceived attempts to spirit away three posh cars she imported for a fortune with strong beliefs she could have externalised scarce foreign currency.

The offence has dire consequences in Zim-bob-we with a former Finance Minister Chris Kuruneri at one time serving time for it.

President Emmerson Mnangagwa has issued an ultimatum on those who externalised foreign currency during Mugabe's rule to repatriate their loot or face the music.

Last week, and after nearly four years of a storm surrounding the authenticity of her PhD, University of Zim-bob-we authorities finally published Grace's thesis.

While she had managed to ignore fierce demands for her "fake" PhD to be revoked, the decision to seek its publication at a time a probe has been muted around her possible academic fraud, is seen as a desperate attempt by the under fire former first lady to conceal any traces of corruption associated with her.

Mnangagwa, last week, told international media during an interview at the World Economic Forum in Davos that his government has not granted Grace immunity from prosecution.

"No. We have not given anybody any immunity. What I promised to my former President and the founding father of our nation, President Mugabe, is that first we give him a package - a very lucrative package... " Mnangagwa said.

Meanwhile,


...back at the revival hall, the congregants were being herded into the paddy wagon...


his government has intensified its siege on Grace's G40 allies who are being pursued for acts of alleged corruption.

With signs this is a vengeance mission against Mnangagwa's former tormentors, it is almost apparent Grace could turn out as the most priced catch in the new President's much touted anti-corruption thrust.

Mnangagwa has been ruthless with Grace's G40 allies and has moved to freeze former cabinet ministers Jonathan Moyo and Saviour Kasukuwere's bank accounts in apparent attempts to financially cripple them and render them unable to bankroll any possible physical résistance to his rule.

When she still enjoyed her husband's protection, Grace led a protracted public humiliation of the then Vice President whom she continuously cast as a traitor.

Critics say Mnangagwa has strategically resisted the temptation to go after Grace almost immediately for fear of an electoral backlash from her husband's fanatical followers who are still at a loss on whether to embrace the new leader or throw spanners in the wake of his election bid.


Posted by: Fred || 01/30/2018 00:00 || Comments || Link || E-Mail|| [6458 views] Top|| File under:
Caribbean-Latin America
19 American travelers to Cuba report symptoms of Cohibasitis similar to those suffered by diplomats
[Miami Herald] Nineteen American citizens have reported symptoms similar to those suffered by U.S. diplomats who had been identified as victims of alleged attacks in Cuba.

"Since September 29, the Department of State has been contacted by 19 U.S. citizens who reported experiencing symptoms similar to those listed in the Travel Warning after visiting Cuba," a spokesperson for the State Department's Bureau of Western Hemisphere Affairs told the Miami Herald in an email.

"We continue to urge U.S. citizens to reconsider travel to Cuba," she added.

In late September, the State Department issued a travel warning advising Americans not to travel to Cuba because they could become victims of mysterious attacks such as those suffered by 24 diplomats and their families while they were stationed in Havana. The U.S. also removed most of the staff at its embassy in the Cuban capital.
Posted by: Besoeker || 01/30/2018 03:30 || Comments || Link || E-Mail|| [6463 views] Top|| File under: Commies
Colombia: Santos suspends peace talks with ELN
[AA.TR] President Juan Manuel Santos ordered an indefinite suspension of peace talks with ELN guerrillas Monday after three

kaboom

s killed seven

coppers

and left countless others injured.

"I have taken the decision to suspend the fifth cycle of negotiations with the ELN," Santos said from the town of La Palma, Cundinamarca. He demanded the National Liberation Army (ELN) show coherency "between their words and their actions."

The attacks -- two in the industrial Caribbean city of Barranquilla and another in Buenavista in southern Bolivar, effectively stopped the latest round of peace dialogues that were set to begin this week in Quito, Ecuador.

"The fifth cycle of talks will begin when the ELN conforms to a peace which the Colombian people and the international community demand," Santos said.

The talks with the ELN, the last guerrilla group remaining in Colombia after the FARC signed a peace agreement in 2016, have remained in limbo since Jan. 10 when a bilateral cease-fire ended.

The ELN once again commenced attacks on oil infrastructure and military installations and both sides have remained unable to reach terms for a new truce.

The guerrilla group published a statement on its website Monday signaling that while a new cease-fire is not established it "will continue to launch military operations wherever they want, just like those happening at the moment."


Posted by: Fred || 01/30/2018 00:00 || Comments || Link || E-Mail|| [6458 views] Top|| File under: Commies
China-Japan-Koreas
Taiwan Holds Live-Fire Drills As Tensions With China Mount

The military sent reconnaissance aircraft to observe simulated incoming ships, and tanks fired rounds as the "enemy" landed at the eastern port of Hualien.

Attack helicopters fired flares and F-16 fighter jets launched simulated assaults, backing up the ground battle against the "enemy" troops -- who wore red helmets to differentiate themselves.

The ministry did not specify that the annual drill simulated an invasion by China but said it was intended to "show determination to safeguard peace in the Taiwan Strait and national security".

The Taiwan Strait separates the island from China.

Tsai last month warned against what she called Beijing's "military expansion" -- the increase in Chinese air and naval drills around the island since she came to power in May 2016.

There is also a dispute about new flight routes by Chinese airlines in the strait. Beijing sees self-ruled Taiwan as part of its territory awaiting reunification, by force if necessary.

Cross-strait relations have turned frosty since the inauguration of Tsai, who refuses to acknowledge self-ruling, democratic Taiwan is part of "one China". The drill on Tuesday takes place annually before the Lunar New Year holiday to raise public confidence in Taiwan's defence capabilities.
Posted by: Besoeker || 01/30/2018 06:06 || Comments || Link || E-Mail|| [6461 views] Top|| File under:
North Korea calls off joint Olympic event with South
Goodness, that was quick. But spoilt brats and psychopaths do have trouble playing nicely with others.

[Al Jazeera]
North Korea has cancelled a joint cultural performance with artists from the South Korea, Seoul officials have said.

South Korea's unification ministry on Monday said that Pyongyang had called off an event set to take place at North Korea's Mount Kumgang on February 4 as part of a series of events in the lead up to the PyeongChang Winter Olympics, South Korea's official news agency Yonhap reported.

Seoul called the "unilateral" move "very regrettable".

Yonhap said North Korea cited "biased" media reports as a reason to cancel the performance.

South Korean media had expressed concern that the joint events could be in violation of UN Security Council sanctions in place against Pyongyang over its nuclear weapons programme, Yonhap reported.

Pyongyang reportedly also took issue with South Korean reports regarding an "internal event", an apparent reference to a military parade possibly taking place on February 8 to mark the 70th anniversary of the Korean People's Army, Yonhap said.

On Friday, unification minister Cho Myoung-gyon called the potential parade, scheduled one day before the start of the Olympics, "intimidating".

"Kim Pudge Jong-un


...the overweight, pouty-looking hereditary potentate of North Korea. Pudge appears to believe in his own divinity, but has yet to produce any loaves and fishes, so his subjects remain malnourished...


apparently wants to show his absolute power," Yonhap quoted Cho as saying.


Posted by: Fred || 01/30/2018 00:00 || Comments || Link || E-Mail|| [6459 views] Top|| File under: Commies
Economy
The U.S. Oil And Gas Rig Count Just Jumped The Most It Has In Nearly A Year
[Hot Air] We've seen a number of companies around the country from various industries celebrating the recent tax cuts by handing out raises and bonuses or expanding operations. But they'll all have to pick up the pace if they want to catch up with the nation's oil and gas industry. Earlier this month we talked about the fact that business has been picking up at such a pace that the major producers are having trouble finding enough workers. They seem to be finding them somewhere, however... at least so far. In another significant milestone, the United States oil and gas rig count increased by a dozen in a single week. That's the largest increase we've seen since March of last year.
Posted by: Besoeker || 01/30/2018 03:40 || Comments || Link || E-Mail|| [6461 views] Top|| File under:
Science & Technology
The incredible failure of ArianeGroup at the launch of Ariane 5 (VA241)
[LA Tribune France] [Google auto-translated]. Ariane 5's on-board computer was poorly programmed. The launcher flew over Kourou, which has never happened so far.

This is a huge miss ArianeGroup, who was responsible for the first time launcher until takeoff (H0). The satellites SES-14 (SES) and Al Yah 3 (Yahsat, the operator of the United Arab Emirates) were dropped on the night of Thursday to Friday by an Ariane 5 ECA launcher on a bad geostationary transfer orbit (GTO) due to an inclination error of 20 degrees from the start. Above all, the launcher flew over Kourou. This has never happened before.

This explains why Arianespace lost track of the launcher after nine minutes: the telemetry antennas were not looking for the launcher where it was but where it should be. And for good reason. An independent commission of inquiry, set up last Friday by Arianespace in coordination with the European Space Agency (ESA) must determine the reasons for this anomaly.Overview of Kourou
Involved, an azimuth error, which is at the level of the flight program. Clearly, the programming of the on-board computer under the responsibility of ArianeGroup has been faulty. An error worthy of the worst Russian launchers.
The first investigations show that this situation results from a deviation of the trajectory, according to an Arianespace press release.
Unlike previous launches, there was no double control by Arianespace due to the desire to reduce duplication between the two companies. Duplicates that finally had reliability and increased the quality of service provided by Arianespace.

The Arianespace reliability record is at stake.
New mistakes could definitely damage the reliability record of the European launchers. Both satellites are expected to finally reach their final orbit with a reduced operational life. Some experts estimate this reduction of one third, or even half.

The launcher took off as scheduled on January 25, 2018 at 19:20 (local time in Kourou, French Guiana). Nine minutes and 26 seconds after H0, ground telemetry stations from the second station in Natal, Brazil, lost contact with the Ariane 5 launcher. An anomaly found a few seconds after the ignition of the upper stage. "This lack of telemetry lasted until the end of the mission," said the launch services company.
"At the end of the mission, the launcher separated the two satellites in a stable orbit, said Arianespace, SES and Yahsat have each acquired their satellite SES-14 and Al Yah 3 operate nominally."
Posted by: 3dc || 01/30/2018 05:45 || Comments || Link || E-Mail|| [6460 views] Top|| File under: Moslem Colonists
Pentagon probes fitness-app use after map shows sensitive sites
[AlAhram] The Pentagon said Monday it is reviewing the use of fitness trackers and other devices after an exercise-logging company published a map revealing potentially sensitive information about US and allied troops in places including Iraq and Syria.

The map, made by Strava Labs, shows the movements of its app users around the world, indicating the intensity of travel along a given path.

In large cities and well-known locations, the highlighted routes are hardly surprising. But paths that were illuminated inside desert compounds in the Middle East or around

holy warrior

-held cities made it clear the data were being gleaned from military users.

"We are going to take a look at the Department-wide policy to ensure that we have operational security and force protection," Pentagon

front man

Colonel Rob Manning told

news hound

s.

"Recent data releases emphasize the need for situational awareness."



According to Strava, "athletes with the Metro/heatmap opt-out privacy setting have all data excluded" from the mapping project.

On Strava's map, Iraq appears largely dark, indicating limited use of the Strava app, but a series of well-known military bases where American and allied forces have been deployed as part of their war against the Islamic State
...formerly ISIS or ISIL, depending on your preference. Before that al-Qaeda in Iraq, as shaped by Abu Musab Zarqawi. They're very devout, committing every atrocity they can find in the Koran and inventing a few more. They fling Allah around with every other sentence, but to hear the pols talk they're not really Moslems....
(IS) group are highlighted in detail.

Similarly in Syria, what appear to be bases in the north -- where US troops are aiding local partners in the fight against IS -- are lit up brightly against an otherwise darkened background.

The concentration of activity at a base or along a patrol route could be used by

holy warrior

groups to plan attacks on military personnel.

Manning said the review would look at the use of all wearable electronics and smartphones. He said commanders already have the tools at their disposal to ensure "force protection."

"DoD personnel are advised to emplace strict privacy settings on wireless technologies and applications, and such technologies are forbidden at specific DoD sites and during specific activities," he said.

Manning said he was not aware of any request to Strava to take down its map.

But the issue could have been fairly easily avoided.

According to Strava, "athletes with the Metro/heatmap opt-out privacy setting have all data excluded" from the mapping project.


And it isn't just the Americans:

Israel's Military to Examine Use of Fitness Tracking Social Network Strava by Troops

[m.calcalistech.com] The Israeli military has recently published new directives concerning the use of smartwatches, prohibiting activation of location sharing functions, according to an email sent to Calcalist by the military's Spokesperson Unit Monday. The military will examine the use of Strava's service, "and will issue relevant directives to soldiers as it sees fit," according to the statement.
Posted by: trailing wife || 01/30/2018 00:00 || Comments || Link || E-Mail|| [6460 views] Top|| File under:
White House backs off plan for nationalized 5G network
[AA.TR] After a leaked document revealed a plan by the White House to build a nationalized 5G network, government officials said Monday a decision on the concept had not yet been made.

News outlet Axios published documents, including a PowerPoint presentation, from a President Donald Trump


...New York real estate developer, described by Dems as illiterate, racist, misogynistic, and what ever other unpleasant descriptions they can think of, elected by the rest of us as 45th President of the United States...


's National Security Council official that outlined a plan to build a government-owned, secure 5G network across the country.

The documents framed the plan in national security terms with one memo emphasizing it was crucial to build a network that would be safe from interference from the Chinese government.

Pressed about the documents during a briefing Monday, White House spokeswoman Sarah Huckabee Sanders said nothing had yet been decided.

"Right now we're in the very earliest stages of the conversation," she told

news hound

s. "There are absolutely no decisions made on what that would look like, what role anyone would play in it. Simply the need for a secure network."

The documents revealed two options to build a nationalized wireless network within three years. One option would be to build it as a federal project and the other would be to allow wireless companies to build competing networks ‐ although an official told Axios the second option was not ideal.

The memo outlines a timeline where the plan is furiously criticized by the wireless industry and aggressively debated within Trump's own administration for the next six to eight months.

The idea was immediately criticized by Trump's head of the Federal Communications Commission.

"Any federal effort to construct a nationalized 5G network would be a costly and counterproductive distraction from the policies we need to help the United States win the 5G future," Ajit Pai said in a statement.


Posted by: Fred || 01/30/2018 00:00 || Comments || Link || E-Mail|| [6458 views] Top|| File under:
Home Front: Culture Wars
Female USAF Sergeant removed from post following FB rant about subordinates
[Independent] An Air Force sergeant is under investigation after a profanity-laced Facebook tirade in which she denigrated "black females" who are of lower rank than her.

Tech Sgt Geraldine Lovely has been "removed from her supervisory role" after the Facebook post went viral over the weekend, officials at Nellis Air Force Base near Las Vegas have said.

"It pisses me the f*** off that they have no respect and constantly have attitude," Ms Lovely says in the video. "What the f*** is up with that?"

A version of the video uploaded Monday was viewed more than 900,000 times, according to the Las Vegas Sun. In that video, Ms Lovely was wearing her Air Force uniform.

"They're talking down to me. I'm trying to tread lightly as a higher-ranking (non-commissioned officer) to not blow the f*** up and start a fight club," she says in the video.

"Every time I f***ing talk to them, it's like I'm just some stupid a** girl that doesn't even deserve to be talked to as a person," she continues.


Posted by: Besoeker || 01/30/2018 13:31 || Comments || Link || E-Mail|| [6464 views] Top|| File under:
Science
Pocket gene sequencer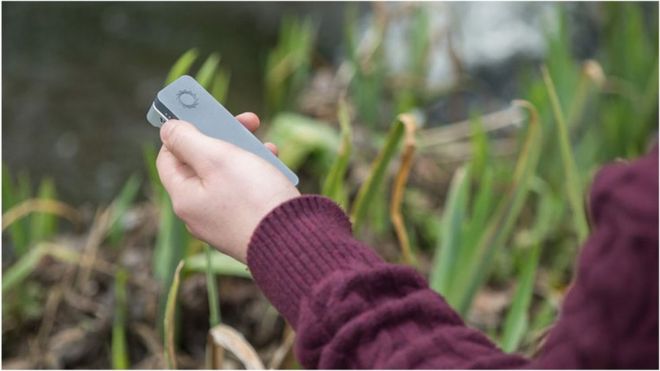 [BBC News] Scientists have used a device that fits in the palm of the hand to sequence the human genome.

They say the feat, detailed in the journal Nature Biotechnology, opens up exciting possibilities for using genetics in routine medicine.

It is a far cry from the effort to sequence the first human genome which started in 1990.

The Human Genome Project took 13 years, laboratories around the world and hundreds of millions of dollars.

Since then there has been a revolution in cracking the code of life.

Prof Nicholas Loman, one of the researchers and from the University of Birmingham, UK, told the BBC: "We've gone from a situation where you can only do genome sequencing for a huge amount of money in well equipped labs to one where we can have genome sequencing literally in your pocket just like a mobile phone.

"That gives us a really exciting opportunity to start having genome sequencing as a routine tool, perhaps something people can do in their own home."

Sequencing technology has the potential to change the way we do medicine.

Analysing the mutated DNA of cancers could be used to pick the best treatment. Or inspecting the genetic code of bacteria could spot antibiotic resistance early.

Prof Loman used the handheld device to track the spread of Ebola during the outbreak in West Africa.

The research group say the approach was around 99.5% accurate, but also allowed them to look at parts of human DNA that had been poorly studied.

The commonly used "short read" method of sequencing DNA involved breaking it up into short fragments, sequencing those and piecing it all back together like a jigsaw.

But the challenge is that some fragments of the genetic code look incredibly similar, so it becomes a near impossible puzzle made of identical pieces.
Prof Matthew Loose, from the University of Nottingham, UK, said the nanopore tech analysed longer strands of DNA so "we can read parts of the genome not seen before".

This includes the tips of chromosomes - called telomeres.

Prof Loose told the BBC: "Telomere length can be quite important in cancer and ageing, it's difficult in short reads because of the repeats, but we can see and start to map those things."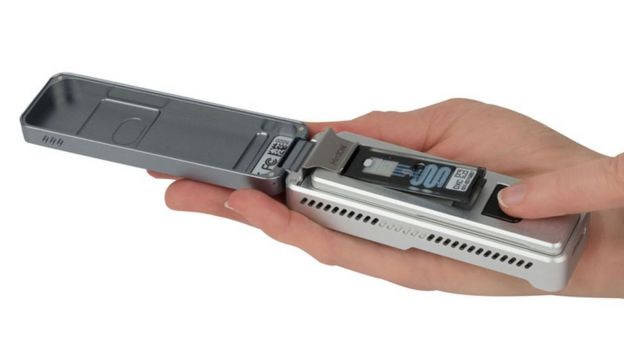 Posted by: 3dc || 01/30/2018 00:00 || Comments || Link || E-Mail|| [6461 views] Top|| File under:
Who's in the News
36
[untagged]
5
Islamic State
4
Sublime Porte
4
Moslem Colonists
3
Govt of Iran
3
Taliban
3
al-Nusra
3
al-Shabaab (AQ)
3
Commies
2
Hamas
2
Arab Spring
2
al-Qaeda
1
Govt of Syria
1
Govt of Iraq
1
Govt of Saudi Arabia
1
Hezbollah
1
Houthis
Bookmark
E-Mail Me
The Classics
The O Club
Rantburg Store
The Bloids
The Never-ending Story
Thugburg
Gulf War I
The Way We Were
Bio
Merry-Go-Blog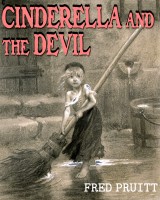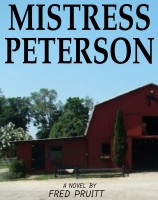 On Sale now!


A multi-volume chronology and reference guide set detailing three years of the Mexican Drug War between 2010 and 2012.

Rantburg.com and borderlandbeat.com correspondent and author Chris Covert presents his first non-fiction work detailing the drug and gang related violence in Mexico.

Chris gives us Mexican press dispatches of drug and gang war violence over three years, presented in a multi volume set intended to chronicle the death, violence and mayhem which has dominated Mexico for six years.
Click here for more information


Meet the Mods
In no particular order...


Steve White
Seafarious
Pappy
lotp
Scooter McGruder
john frum
tu3031
badanov
sherry
ryuge
GolfBravoUSMC
Bright Pebbles
trailing wife
Gloria
Fred
Besoeker
Glenmore
Frank G
3dc
Skidmark
Alaska Paul



Better than the average link...



Rantburg was assembled from recycled algorithms in the United States of America. No trees were destroyed in the production of this weblog. We did hurt some, though. Sorry.
3.236.214.224

Help keep the Burg running! Paypal: