-Lurid Crime Tales-
FBI's McCabe Sat on Weiner Laptop's Classified Clinton Emails on Eve of 2016 Election
[PJ] Sources familiar with the upcoming Justice Department inspector general (IG) report on how the FBI handled the investigation into former secretary of State Hillary Clinton's emails suggested that former deputy director Andrew McCabe ‐ who was forced to step down Monday ‐ may have delayed the investigation into classified information in emails longtime Clinton adviser Huma Abedin stored on her husband Anthony Weiner's laptop.

Ironically, the FBI's announcement that it was reopening the Clinton investigation a few days before the election ‐ which many Clinton supporters say cost her the election ‐ may have come nearly three weeks later than it should have. McCabe may have intended to hold off until after the election, but ended up being unable to do so.

According to sources, the inspector general, Michael E. Horowitz, has been focused on why McCabe, as the second-top official at the FBI, appeared to stall for about three weeks after he was asked to examine a batch of Clinton-related emails found on Weiner's laptop. Anonymous sources close to the matter told The Washington Post that McCabe might have intended to stall on this part of the Clinton investigation until after the election.

This news proves particularly damning, as McCabe's wife ‐ who was running for a seat in the Virginia state house ‐ had received hundreds of thousands of dollars in campaign contributions from one of Clinton's close allies, then-Virginia Gov. Terry McAuliffe (D). Worse, McCabe seems to have changed his mind and acted on the Clinton emails ‐ shortly after The Wall Street Journal reported on these contributions.
Posted by: Besoeker || 01/31/2018 09:31 || Comments || Link || [336097 views] Top|| File under:
Eight-month-old baby raped in Indian capital Delhi
[Al Jazeera] An eight-month-old baby girl has been raped in India's capital, New Delhi, allegedly by her 28-year-old cousin while her parents were out working.

The rape has provoked angry reactions from activists who are pressing for long-pending police accountability to aid in the fight against sexual violence in the country.

The mother found her child bleeding upon returning from work in the evening. The doctors at the hospital confirmed the rape and said the baby had to undergo surgery.

"I had left for work leaving my children at home. My wife works too. So she too left for work soon after. When she came back, she saw blood-soaked bed and clothes of the child. When she told this to her sister-in-law she made excuses. My child is

at death's door

now," the father, a labourer in the city, told Indian news agency ANI.

The accused has been tossed in the clink
Youse'll never take me alive coppers!... [BANG!]... Ow!... I quit!
, police in Delhi said.

"We arrested the accused yesterday [Monday]. He is the 28-year-old cousin of the victim," said Parvati, Additional Sub-Inspector at Subhash Nagar Police Station.


Posted by: Fred || 01/31/2018 00:00 || Comments || Link || [336065 views] Top|| File under:
-Obits-
'Glee' Star Mark Salling frees up parole officer for other work
[Breitbart] The former Glee actor Mark Salling has died in an apparent suicide by hanging, according to several reports.
Salling, 35, was found near a riverbed in Sunland-Tujunga, near where he lived. His death, TMZ reports, was caused by hanging.

Salling's attorney, Michael J. Proctor, confirmed the actor's death on Tuesday with the Associated Press. His death comes weeks before the actor was scheduled to be sentenced in federal court on child pornography charges.

The actor, best known for his role as Noah "Puck" Puckerman on Fox's musical dramedy Glee, was awaiting sentencing on charges of possessing child pornography after pleading guilty to holding over 50,000 indecent images on his hard drive.

He was expected to receive between five and seven years in prison, while also forced to register as a sex offender, pay restitution and abide by restrictions on where he can live.

Last August, Salling was suspected of a suicide attempt after it emerged he had violently slit his wrists, although this claim was denied by his lawyer.
Posted by: Besoeker || 01/31/2018 15:32 || Comments || Link || [336076 views] Top|| File under:
Croation Pero Jelinic's last safari
[News24] Mahikeng Mafikeng - A 75-year old man was shot dead at a North West captive-bred lion hunting farm on Saturday, police said.

While details around the incident remain sketchy, police spokesperson Captain Charlize van der Linden, confirmed that Pero Jelinic, from Croatia, and two other Croatians, were hunting captive-bred lions at Leeubosch Lodge near Setlagole, when the incident occurred.

According to Van der Linden, the hunting party had already killed a lion, and were tracking a second cat, when Jelinic was struck by a bullet.

"He was air-lifted to Vryburg Hospital by helicopter, but doctors were unable to save the man's life. A case of culpable homicide has been opened, and police are also investigating charges of illegal possession of a firearm and ammunition," she said.

"At this stage it is not clear who fired the fatal shot that killed Mr Jelinic. Our investigations are ongoing."


Died doing what he loved.
Posted by: Besoeker || 01/31/2018 08:45 || Comments || Link || [336106 views] Top|| File under:
-Land of the Free
Search warrant document names Douglas Haig 2nd 'person of interest' in Las Vegas shooting
[Las Vegas Review-Journal] A judge on Tuesday unsealed nearly 300 pages of search warrant records, including one document that publicly identified for the first time an additional "person of interest" in the Oct. 1 massacre on the Las Vegas Strip.

"Until the investigation can rule otherwise, Marilou Danley and Douglas Haig have become persons of interest who may have conspired with Stephen Paddock to commit Murder with a Deadly Weapon," according to the Metropolitan Police Department document, which was prepared in October.

Haig, whose name previously had not been released, spoke to reporters Tuesday evening outside his home in Mesa, Arizona, and confirmed that he has been contacted by investigators.
Posted by: Bright Pebbles || 01/31/2018 04:17 || Comments || Link || [336084 views] Top|| File under:
Africa Horn
Kenya: Opposition movement declared criminal group
[AA.TR] Nairobi on Tuesday labeled Kenya's opposition National Resistance Movement (NRM) an organized criminal group, hours after its leader Raila Odinga symbolically "swore himself in" as president in a mock inauguration.

Last October, Odinga formed the NRM from his National Super Alliance (NASA) political movement to pressure President Uhuru Kenyatta's government to make Kenyatta step aside call for a new free, fair and credible election.

In a statement, Kenya's Interior Ministry said that under the 2010 Prevention of Organized Crimes Act, "the Ministry of the Interior and Co-ordination of National Government declares the National Resistance Movement to be an organized criminal group."

The parliamentary wing of the opposition National Resistance Movement has previously called on its supporters to boycott services and products from companies it claims is supporting Kenyatta's ruling Jubilee party.

The declaration puts Odinga's NRM in the same legal category as the al-Qaeda-affiliated al-Shabaab
...
the Islamic version of the old Somali warlord...


holy warrior

group, which has killed thousands of innocent people in the horn of Africa region and has been called a criminal group by the government.



This article starring:
Raila Odinga
Posted by: Fred || 01/31/2018 00:00 || Comments || Link || [336064 views] Top|| File under:
Odinga symbolically sworn in as Kenya's 'people's president'
[PRESSTV] Kenya now has a 'people's president' as the adamant opposition leader Raila Odinga is sworn in during a mock ceremony branded by the government as treason.

The ceremony, staged by Odinga's followers in the capital Nairobi on Tuesday, was a sign of protest against President Uhuru Kenyatta's new term, which came after months of political wrangling in the East African economic hub.

Tens of thousands gathered in a Nairobi park for the event, which was initially broadcast live on top three TV channels before the transmission was cut by the government. A statement from the Kenya Editors Guild said Kenyatta had threatened to crack down on any media outlets that aired a live coverage of the mock ceremony.

Odinga still claims he won the presidential election last August. He boycotted a re-run of the election in October, which came after Kenya's Supreme Court overturned the first round over irregularities. Around 100 people have been killed in months of unrest over the election. The opposition insists the

corpse count

is much higher.

This article starring:
Raila Odinga
Posted by: Fred || 01/31/2018 00:00 || Comments || Link || [336067 views] Top|| File under:
Caucasus/Russia/Central Asia
US Releases 'Putin List' of Russians Eligible for Sanctions
[AnNahar] The US Treasury has released a long awaited list of Russian officials and business leaders eligible for sanctions under a law designed to punish Moscow for its alleged meddling in the election that brought Donald Trump


...New York real estate developer, described by Dems as illiterate, racist, misogynistic, and what ever other unpleasant descriptions they can think of, elected by the rest of us as 45th President of the United States...


to power.

The list published shortly before midnight Monday features the names of most of the senior members in President Vladimir Putin

...Second and fourth President and sixth of the Russian Federation and the first to remain sober. Putin is credited with bringing political stability and re-establishing something like the rule of law, which occasionally results in somebody dropping dead from polonium poisoning. Under Putin, a new group of business magnates controlling significant swathes of Russia's economy has emerged, all of whom have close personal ties to Putin. The old bunch, without close personal ties to Putin, are in jail or in exile or dead...
's administration -- 114 politicians altogether -- and 96 business people the US considers 'oligarchs' close to Putin and worth at least $1 billion each.

The seven-page unclassified list, which does not trigger sanctions right away,


...so this might be an entirely symbolic, toothless exercise? Fascinating...

features Foreign Minister Sergei Lavrov, Prime Minister Dmitry Medvedev and

brass hats

in Russian intelligence agencies.

Also on the list were the chief executives of big state-owned companies such as energy giant Rosneft and Sberbank.

The list was widely expected to infuriate Putin and send shivers through his inner circle and Moscow's moneyed elite, threatening to cut them off from world finance.

Monday was the deadline for its release under a law passed last year by Congress over the objections of Trump, whom critics in the US say has been oddly reluctant to criticize Russia or Putin.

Under the same law, the State Department Monday also declined to punish any US or foreign companies for dealings with Russian arms companies. It argued this was not needed because governments around the world have already nixed billions in contracts with those Russian firms.

US

politician

s passed the law -- called the Countering America's Adversaries Through Sanctions Act -- out of concern that Trump, eager to have warm ties with Putin, might not take tough action to punish Moscow and Russian officials for interfering in US elections and destabilizing Ukraine.
Posted by: trailing wife || 01/31/2018 00:00 || Comments || Link || [336068 views] Top|| File under:
Russians not moving to their Far East.
[The Jamestown Foundation] Since the 19th century, Russian rulers have sought to encourage Russians to move to the Far Eastern borderlands of the country in order to defend it against possible encroachments by China, Japan or even the United States. Sometimes, when people elsewhere were desperate enough, as was the case for Ukrainians at the end of the 19th century, these moves occurred more or less voluntarily—although in nowhere near the numbers the regime wanted. At other times, such as under Joseph Stalin, Moscow was prepared to use force to accomplish its goal: it then succeeded in moving people to the Far East but was never able to hold them there once there was any chance of returning to European Russia or abroad. And sometimes, as in the post-1953 Soviet Union, it was able to attract people, again for short periods, by offering often large subsidies to those who would agree to work there; but again, Russians went and then left as soon as they had saved enough to make a difference in their lives.

That system collapsed under Mikhail Gorbachev, when the Soviet government ran out of money. And with the implosion of the Soviet Union in 1991, and the end of registration rules that sometimes but not always forced people to remain where the regime wanted them to be, Russians started to flee the Far East in record numbers. The population of the region has decline by more than a third since that time.

More recently, Vladimir Putin has tried a number of measures to cajole Russians into relocating to the Far East. He has been particularly motivated by the rise of China and Chinese neo-imperialism in Siberia and the Russian Far East: in many places in that region, there are now more ethnic-Chinese residents than indigenous groups (Nezavisimaya Gazeta, July 26, 2017). However, all those measures are failing because, as the Irkutsk news outlet Babr24.com points out, "Russians are not fools." They have little interest in moving to a region without basic infrastructure, good economic prospects or even any certainty that Moscow will live up to the promises it has been making over the last two years (Babr24.com, January 20, 2018).

The first of these new Kremlin initiatives, the Babr24.com report says, was an offer by Moscow to give five free hectares of land to anyone who moved to the Russian Far East and remained there at least five years. That has failed: only 34,000 Russians have expressed interest, far fewer (only about 1,100) have actually gone, and a significant fraction of those have returned when they discovered what the local conditions are like—no roads, no schools, no jobs and no future. Now, the Kremlin is offering to pay anyone who moves to the Far East a million rubles ($16,000) if they remain there. Initially, the Russian government said people would have to stay at least three years to receive the money; but with few takers, Moscow then lowered the minimum residency stay to two years (Gazeta.ru, January 19). Yet, even this perk has not been enough to draw very many Russians to the region. So the center has proposed sending Ukrainian refugees or guest worker from Central Asia to the Russian Far East, something few of the former have agreed to and that many of the latter reject, given the hostility they encounter from ethnic Russians in the region (Babr24.com, June 30, 2017).

Moscow has even created a special ministry for the development of the Far East, but that institution acknowledges that "the demographic situation in the region continues to remain complex," a euphemism for disastrous. According to the Far East development ministry, "the outflow of the population continues" once people experience "the low quality of life and of the social sphere and the poorly developed infrastructure" (Og.ru, January 19), including roads that do not exist or that feature more accidents than traffic (The Moscow Times, January 16; Svpressa.ru), January 14).


Posted by: 3dc || 01/31/2018 00:00 || Comments || Link || [336102 views] Top|| File under:
Russia's Sanctioned Spy Chief Reportedly Met CIA Director in the U.S.
[Daily Beast] Russia's sanctioned spy chief recently visited the United States and reportedly met with CIA Director Mike Pompeo, Russian state media reported Tuesday.

Sergey Naryshkin, director of Russia's foreign intelligence service, the SVR, was spotted aboard a commercial Aeroflot flight to the United States, Russian state-owned news channel Rossiya-1 reported. The SVR is blamed by the U.S. government for a key role in the Kremlin's interference with the 2016 election. A reporter for the network said Naryshkin landed in New York and met with the CIA director.

Representatives for the CIA and the office of the Director of National Intelligence declined comment to The Daily Beast about whether Pompeo or any other U.S. intelligence official recently met with with Naryshkin‐who has been under U.S. sanctions for the past three years.

"While we do not discuss the schedules of U.S. intelligence leaders, rest assured that any interaction with foreign intelligence agencies would have been conducted in accordance with U.S. law and in consultation with appropriate Departments and agencies," a CIA spokesman told The Daily Beast.

"Sergey Yevgenievich was here. He arrived. He had meetings with his colleagues here," Russia's ambassador to the U.S. Anatoly Antonov told Rossiya-1. It is unclear when the meeting took place.

Antonov said the meeting was about possible areas of cooperation between the U.S. and Russia.

"I want to tell you that in the most difficult times, the most difficult times, contact between the special services continued. Politics is politics, and work is work. There are political slogans, and then there's real work," Antonov said, adding, "They of course discussed the question of joint fight against terrorism."

Antonov suggested that ties between Russian and American intelligence services run deep, but out of sight for the casual observer.
Posted by: Besoeker || 01/31/2018 00:00 || Comments || Link || [336066 views] Top|| File under:
China-Japan-Koreas
China as a 'near Arctic state' – chutzpah overcoming geography
[atimes] Watching China lay claim to territory in the South and East China Seas and on the Indian border resembles a fat man at the buffet table declaring that everything from the roast beef over to the chocolate éclairs is his. Now China is setting its sights on the Arctic – declaring itself a "near Arctic state."

Step 1: A term appears in an obscure Chinese academic journal. Measure responses and continue…

Step 2: Term appears in a regional Chinese newspaper. Measure responses and continue…

Step 3: Term is used at a Chinese national conference or seminar. Measure responses and continue…

Step 4: Term is used in Xinhua and China Daily articles. Measure responses and continue…

Step 5: Term is used at international conference(s) and academic exchanges held in China. Measure responses and continue…

Step 6: China frequently refers to the term in international media, and at international conferences. Measure acceptance and continue…

Step 7: China issues policy white paper stating its position, its implied right, and an implied threat to 'defend' its rights

Step 8: China maintains this has 'always' been China's policy: nothing has changed. (Translation: Get used to it, barbarians.)


Posted by: 3dc || 01/31/2018 00:00 || Comments || Link || [336088 views] Top|| File under: Commies
UN warns sanctions starving North Korea children to death
This is on the order of the man who murdered his parents, then petitioned the court for mercy on the ground that he was an orphan.

[PRESSTV] The United Nations


...aka the Oyster Bay Chowder and Marching Society...


Children's Fund has warned that hundreds of thousands of children could starve as a result of sanctions on
North Korea. UNICEF said the inability of humanitarian staff to deliver aid there had put many children in lethal malnutrition condition.

Manuel Fontaine, director of UNICEF emergency programs worldwide, said Tuesday that an estimated 60,000 children face lethal starvation in North Korea mainly due to economic sanctions imposed over the country's missile and nuclear programs.

"We are projecting that at some point during the year 60,000 children will become severely malnourished. This is the malnutrition that potentially can lead to death. It's protein and calorie malnutrition," said Fontaine, adding, "So the trend is worrying, it's not getting any better."

The UNICEF also estimated that some 200,000 North Korean children are now in acute malnutrition category.
Posted by: Fred || 01/31/2018 00:00 || Comments || Link || [336066 views] Top|| File under: Commies
India-Pakistan
CPEC: "Iron Brothers," Unequal Partners
[TheJamestownFoundation] Serious differences have come to the fore between China and Pakistan over the $60-billion China-Pakistan Economic Corridor (CPEC). At a Joint Working Group (JWG) meeting at Islamabad in November 2017, China announced its decision to suspend funding for at least three road projects in Pakistan, pending the release of "new guidelines" (Dawn, December 5, 2017). Only a few days earlier, Pakistan rejected Chinese funding for the $14-billion Diamer-Bhasha dam project and withdrew its request for inclusion of this project in CPEC. Pakistan objected to Chinese conditions, which included Chinese ownership of the project, operation and maintenance costs and securitization of the project by pledging another operational dam. According to Pakistan's Water and Power Development Authority Chairman Muzammil Hussain, these requirements "were not doable" and against Pakistan's interests (Express Tribune, November 15, 2017). China has denied these allegations (Global Times, December 12, 2017).


Suspended and rejected, you say? Dreadful. Simply dreadful.

China and Pakistan often hold up CPEC, a flagship venture of China's Belt and Road Initiative (BRI), as a symbol of their co-operative partnership. Recent developments indicate serious differences between the two countries. Differences are inevitable between partners, even those that claim to be 'iron brothers.' However, the Sino-Pakistani relationship in CPEC is an unequal one. Not only will CPEC benefit China more than Pakistan, Beijing also calls the shots. It is even cracking the whip to ensure Islamabad concedes its demands on contentious issues. Islamabad's vulnerability to Chinese pressure can be expected to increase especially after the US' decision to suspend security aid amounting to around $1.3 billion annually to Pakistan in early January.

China and Pakistan are likely to continue to differ on issues related to CPEC. However, these are unlikely to derail the initiative, given their strong relationship, Pakistan's deepening dependence on China and Beijing's determination to make a success of BRI's flagship venture. Other countries participating in BRI can draw lessons from Pakistan's experience with CPEC. They can expect massive Chinese investment but not on generous terms. Chinese funding is not largesse and will extract a heavy price. As in Pakistan, they can expect sinicization of their economy, population and culture. Countries weighing the costs of Chinese investment should factor in Chinese interference in their political system.
Posted by: 3dc || 01/31/2018 00:00 || Comments || Link || [336094 views] Top|| File under: Commies
SC admonishes KP police for 'incompetence' in Aasma rape-murder case
[GEO.TV] Chief Justice Saqib Nisar remarked on Tuesday that Khyber-Pakhtunkhwa (KP) Police's failure to arrest the culprit in the rape and murder of minor Aasma is reflective of the force's incompetence.

The Supreme Court was hearing its suo motu
...a legal term, from the Latin. Roughly translated it means I saw what you did, you bastard...
case in the rape and murder of the four-year-old girl, who was found in sugarcane fields two weeks ago.

The case is being heard by a three-member bench, headed by Chief Justice Nasir and comprising Justices Umar Ata Bandial and Ijazul Ahsan.

Justice Nisar asked why the KP inspector general of police did not appear before the court today, adding that he had heard a lot of the KP Police's 'professionalism'.

He observed further that this is not the first case of its kind in KP as similar cases have occurred in the province.

During the hearing, a deputy inspector general of KP Police informed the Supreme Court that he expects the Punjab
1.) Little Orphan Annie's bodyguard
2.) A province of Pakistain ruled by one of the Sharif brothers
3.) A province of India. It is majority (60 percent) Sikh and Hindoo (37 percent), which means it has relatively few Moslem riots....
Forensic Science Agency to be provided with Aasma's forensic report today.

A further probe can be carried out when we have the complete forensic report, he said.

The chief justice then inquired from the official what the KP police have done so far, to which the DIG failed to give a satisfying reply.


Posted by: Fred || 01/31/2018 00:00 || Comments || Link || [336063 views] Top|| File under: Govt of Pakistan
Who's in the News
36
[untagged]
7
Govt of Iran
4
Sublime Porte
4
Govt of Pakistan
3
Commies
2
Govt of Pakistain Proxies
2
Palestinian Authority
2
al-Shabaab (AQ)
2
PLO
1
Taliban
1
Fulani Herdsmen (Boko Haram)
1
Govt of Qatar (MB)
1
Govt of Saudi Arabia
1
Govt of Syria
1
Houthis
1
Islamic State
1
Moslem Colonists
1
Muslim Brotherhood
Bookmark
E-Mail Me
The Classics
The O Club
Rantburg Store
The Bloids
The Never-ending Story
Thugburg
Gulf War I
The Way We Were
Bio
Merry-Go-Blog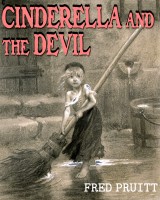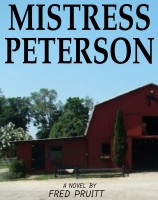 On Sale now!


A multi-volume chronology and reference guide set detailing three years of the Mexican Drug War between 2010 and 2012.

Rantburg.com and borderlandbeat.com correspondent and author Chris Covert presents his first non-fiction work detailing the drug and gang related violence in Mexico.

Chris gives us Mexican press dispatches of drug and gang war violence over three years, presented in a multi volume set intended to chronicle the death, violence and mayhem which has dominated Mexico for six years.
Click here for more information


Meet the Mods
In no particular order...


Steve White
Seafarious
tu3031
badanov
sherry
ryuge
GolfBravoUSMC
Bright Pebbles
trailing wife
Gloria
Fred
Besoeker
Glenmore
Frank G
3dc
Skidmark



Better than the average link...



Rantburg was assembled from recycled algorithms in the United States of America. No trees were destroyed in the production of this weblog. We did hurt some, though. Sorry.
18.206.12.157

Help keep the Burg running! Paypal: