-Lurid Crime Tales-
Rod Rosenstein Is Shirking His Duty to Supervise Robert Mueller
[National Review] Let's say I'm an assistant United States attorney in, oh I don't know, Montana. I get to work one morning and I say to myself, "Self, you know what would be really interesting?

Why, to ask Barack Obama some questions." Sure, there are a lot of people who'd like to do that ‐ Obama's a very interesting guy. But see, I'm not just "a lot of people." I'm a federal prosecutor, just like Special Counsel Robert Mueller.

Thanks to this nifty federal grand jury we've empaneled here in Montana, I've got subpoena power, just like Mueller. Let's back up a bit. After my weekend column, it occurred to me that a hypothetical was in order, to demonstrate the sorts of things a self-absorbed, unrestrained prosecutor can do.

My column argued not only that President Trump should refuse to be questioned by Mueller's alpha-prosecutors, but that it would be wrong for Mueller to seek to interview the president of the United States unless he can first show cause that (1) a serious crime implicating the president has been committed and (2) the president is possessed of testimony that is both essential to proving the crime and unobtainable by alternative means. In response, some commentators who were sympathetic to this standard wondered how it would be enforced.
Posted by: Besoeker || 01/31/2018 10:29 || Comments || Link || E-Mail|| [10794 views] Top|| File under:
Scott Powell: Subverting the Electoral Process
[American Thinker] In his Gettysburg Address, Lincoln reminded Americans that they were uniquely privileged to have a new birth of freedom that was contingent on "government of the people, by the people, and for the people." That was then. What about now?

Every week brings new revelations and details about a cabal in the federal government whose actions border on conspiracy. The evidence suggests that specific high-level officials in the Justice Department and the FBI colluded together to violate the law in unprecedented ways for the singular purpose of subverting the will of the people both before and after the 2016 election.

The United States is now at a defining moment. Will there be a restoration of the rule of law, or will Washington's elite continue to give cover and a pass to fellow members of the Ruling Class (in the sense used by Angelo Codevilla)?

The question: Is there sufficient decency and courage in the midst of Washington's swamp to compel the pursuit of justice wherever in the Ruling Class it leads and then to prosecute the lawbreakers -- whoever they are?
Posted by: Besoeker || 01/31/2018 07:45 || Comments || Link || E-Mail|| [10794 views] Top|| File under:
Lawmaker: FBI Memo Will 'Shock Americans,' Warrant Removal of 'FBI, DOJ Officials'
[FreeBeacon] A classified memo alleging abuses by the FBI and Department of Justice in its handling of a surveillance operation against President Donald Trump and his associates will "be shocking to many Americans" and likely prompt the removal of "a high number" of senior officials in these agencies, according to one member of Congress who has viewed the highly classified document.

Republicans on the House Intelligence Committee voted along party lines late Monday to declassify the hotly contested memo, which outlines alleged surveillance abuses by senior FBI and DOJ officials pursuing what many have described as partisan campaign against Trump.

Following that decision, the president has several days to decide whether he will allow the memo to be released to the American public or kept classified.

Rep. Sean Duffy (R., Wis.), speaking about the decision, said allegations in the memo "will be shocking to many Americans and warrant the removal of a number of high [level] FBI and DOJ individuals as well as at least one of those individuals being prosecuted," according to comments made in the lawmaker's podcast, an advanced copy of which was obtained by the Washington Free Beacon.

"There is a lot of smoke blowing around the FBI, the DOJ," Duffy said during a chat with his colleague, Rep. Lee Zeldin (R., N.Y.), on national security issues and Trump's upcoming State of the Union address.
Posted by: Besoeker || 01/31/2018 00:00 || Comments || Link || E-Mail|| [10796 views] Top|| File under:
Afghanistan
Will Security Sector Assistance Work in Afghanistan? – Free Range International
[Free Range International] The Taliban has been busy reminding the United States and her allies in Afghanistan that the moral is to the physical as three is to one. They have done this by side stepping our Security Sector Assistance (SSA) efforts in the Helmand and Nangarhar provinces by hitting the Afghan state where it is weak. Launching two large attacks inside the 'Ring of Steel' of Kabul (attacking the Intercontinental Hotel and the checkpoint outside the old Ministry of the Interior) and hitting a western NGO (Save the Children) in Jalalabad, the capitol of Nangarhar province.
Posted by: newc || 01/31/2018 00:00 || Comments || Link || E-Mail|| [10795 views] Top|| File under:
Home Front: Politix
Ji Seong-ho's Tale of Courage: One of the Finest Parts of Trump's SOTU. [VIDEO]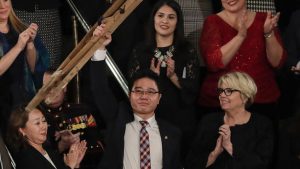 [Victory Girls] Prior to the State of the Union speech, I had never heard of this young man. But after President Trump told the story of Ji Seong-ho and introduced him, I found myself in tears. Especially after he hoisted his crutches aloft. What a great moment!

In case you missed it, Ji Seong-ho is a defector from North Korea, and his story is one of the most harrowing I've ever heard.

In March, 1996, when he was just 13 years old, young Ji was badly malnourished, but he joined other boys hopping on moving trains to steal coal. They then would trade the coal for food. Unfortunately, on this day Ji was so weak with malnutrition that he collapsed. He passed out on the tracks, only to wake and find that a train had passed over him. As a result his left leg was hanging by a strip of skin, and three fingers on his left hand were missing.

His younger brother brought him to a hospital in a cart. Then things got even worse. Not only did Ji lose his leg and left hand to amputation, he underwent the surgery without anesthesia. Here's his story:
Posted by: Besoeker || 01/31/2018 09:55 || Comments || Link || E-Mail|| [10794 views] Top|| File under:
Why Didn't Democrats Stand - Or Even Clap - For This SOTU Line?
[Townhall] It's typical for lawmakers to resist clapping during the president's annual State of the Union address when he mentions policies they oppose. But, when the president touches on issues that are clearly bipartisan, both sides of the aisle usually acknowledge it with at least a golf clap. For instance, supporting our military, investing in infrastructure, combating the opioid crisis, and a budding economy can typically be considered bipartisan issues.

Well, the Democrats did stand for some of those things during President Trump's first State of the Union speech, but when it came to the following line, some of these lawmakers, particularly members of the Congressional Black Caucus, remained seated.



Related: American Thinker - The Shabby, Sophomoric Behavior of Democrats at the SOTU
Posted by: Besoeker || 01/31/2018 07:15 || Comments || Link || E-Mail|| [10794 views] Top|| File under:
John Ligato on Salvaging the FBI
[Wash Times] The FBI is experiencing its greatest crisis in our history. J. Edgar Hoover may have kept "intel" files on enemies but never attempted a government coup. Recent leadership at headquarters allowed politics to seep into our DNA, and field agents were smeared with the same brush.

What happened and, what can we do to regain our reputation? The Bureau is about to take some major hits to its legacy and Director Christopher Wray is the only individual who can limit the damage. It's called leadership.

Several ongoing investigations into alleged FBI wrongdoing may result in years of a continuing news cycle of negativity and a further erosion of the Bureau's reputation. Mr. Wray has expressed a hesitancy to act in the meantime. Why?

If Mr. Wray does not take action, there may come a time that the FBI can never fully regain public trust. I had been spoiled by the excellent leadership in the Marine Corps. Marine NCO's and officers led from the front, but recent FBI leadership actions have involved self-serving back room deals and secret societies.



Related: Hot Air - Paul Ryan: It's Time To "Cleanse" The FBI.
Posted by: Besoeker || 01/31/2018 06:53 || Comments || Link || E-Mail|| [10795 views] Top|| File under:
Israel-Palestine-Jordan
Shoshana Bryen: No Breaks for Israel
[American Thinker] Israel's red lines in Syria's civil war have included returning fire against any entity that fires into Israel (whether Syrian, rebel, Hizb'allah, or Iranian); not permitting Iran or Hizb'allah or any of their Shiite proxies in Syria to establish permanent bases within a specific distance of the Israeli Golan border; and not permitting weapons beyond a certain level of lethality and sophistication to move from Syria to Hizb'allah. To enforce those lines, the Israeli Air Defense Force is suspected of carrying out attacks on a "scientific research center," artillery positions, a "munitions factory," and more. The Israeli government rarely confirms such strikes, but acknowledges that the Russians are informed of Israeli activity when necessary in an agreed-upon effort to limit the damage and not engage Russian forces themselves.

This has morphed into one of the most quietly effective relationships in the Middle East. Not an alliance, certainly, but the pragmatic leaders of both countries have concluded that each benefits by coordinating with the other.

Israeli prime minister Benjamin Netanyahu had a full agenda this week, as he went to Moscow for a five-hour meeting with Russian president Vladimir Putin after their meeting in Davos. High on the list was Israel's growing concern about the expansion of Hizb'allah missiles and missile production facilities in Lebanon ‐ facilitated by Iran. "It's no longer a transfer of arms, funds or consultation. Iran has de-facto opened a new branch, the 'Lebanon branch.' Iran is here," wrote IDF Spokesman Brig. Gen. Ronen Manelis. "In Lebanon, Hezbollah does not conceal its attempt to take control of the state."

But on this and other issues, Russia, Syria's longtime ally, is looking to reduce its exposure. As the shape of the Syrian war changes, Israel may find its working relations with Russia undermined by Moscow's desire to exercise influence in Syria generally from afar, and by its shifting relations with Iran.
Posted by: Besoeker || 01/31/2018 07:36 || Comments || Link || E-Mail|| [10795 views] Top|| File under:
America is waking up to the farce that is feminism
h/t Instapundit


First, there was Dr. Jordan Peterson's famous takedown of feminist Cathy Newman, whose debate on feminist issues has garnered almost 5 million views on YouTube and almost 75,000 comments to date, not to mention a slew of op-eds.

Now, there's President Trump's refusal to call himself a feminist.

I have high hopes that America is waking up to the farce that is feminism. "For the first time in decades, if not ever, [feminism's] tenets are being publicly challenged," writes Corey Schink for Sign fo the Times.

It is long overdue, for we can now expose feminism for what it is: a war on men, on children, and on family.

...feminism serves no purpose today ‐ that's why it has lost its mooring. There's nothing left to fight for. It is simply a home for haters, a home for radicals, a home for those who believe that men are oppressors and that America is a terrible place to live.


Not to mention a home of super entitelment
Posted by: g(r)omgoru || 01/31/2018 14:11 || Comments || Link || E-Mail|| [10795 views] Top|| File under:
Illegal Receives 3 LIVERS Ahead of American Citizens
[TheBlackSphere] No America citizen should have to fight to be put ahead of illegals. But such is the case when Democrats crave new voters.

And that's why Americans find ourselves in jeopardy. Along with double the crimes committed by illegals, their status notwithstanding, there exist other perils.

As the LA Times reports, illegals can now get on America's organ donor registry:


Oh. It's about organ transplants. I was very confused.
Ana Puente was an infant with a liver disorder when her aunt brought her illegally to the U.S. to seek medical care. She underwent two liver transplants at UCLA Medical Center as a child in 1989 and a third in 1998, each paid for by the state.

Just so we are clear, a non-citizen of the United States brought her illegal niece to America. And she received two livers ahead of other citizens. So Puente potentially killed two Americans waiting on livers.

Things went bad for Puente when she turned 21. Because she aged out of her state-funded health insurance and was unable to continue treatment at UCLA.
The article continues,


This year, her liver began failing again and she was hospitalized at County-USC Medical Center. In her Medi-Cal application, a USC doctor wrote, "Her current clinical course is irreversible, progressive and will lead to death without another liver transplant." The application was denied.

The county gave her medication but does not have the resources to perform transplants.

Late last month Puente learned of another, little-known option for patients with certain healthcare needs. If she notified U.S. Citizenship and Immigration Services that she was in the country illegally, state health officials might grant her full Medi-Cal coverage. Puente did so, her benefits were restored and she is now awaiting a fourth transplant at UCLA.

So now Puente has the potential to kill four Americans, all because she made it to America. Who knows who waited anxiously for the livers that Puente received. Moreso, who know what the cost was to save her life three and soon to be four times.

Anybody think Puente would have gotten transplants if the person in need of the livers were kin to elitist Democrats? And what if Pelosi or Weinstein had to pick up the costs?


Thus the controversies:
Should illegal immigrants receive liver transplants in the U.S.?
Should taxpayers pick up the cost?

Allow me to answer on behalf of Americans. No and no!

The article elucidates both issues:

The average cost of a liver transplant and first-year follow-up is nearly $490,000, and anti-rejection medications can run more than $30,000 annually, according to the United Network for Organ Sharing, which oversees transplantation nationwide.

Donor livers are also in scarce supply. In California, nearly 3,700 people are on a waiting list for livers, according to the network. Last year, 767 liver transplants were performed in the state. More than 90% of the organs were given to U.S. citizens.

Donor livers are generally allocated through a geographically based distribution system on the basis of how sick the patients are and how long they have been on the transplant waiting list.

Immigration status does not play a role in allocating organs.

So, if an illegal can get to America, they can jump over citizens in the list for organs, AND get the American taxpayers to fund their transplants.

Do you know any other country where this is possible?

This is incredible, and certainly something Americans need to know when deciding on whom to support. Clearly the Democrats put the lives of illegals over those of citizens.

There is a saying, "It's all fun and games until somebody loses an eye.". That's a cautionary tale usually told to children who rough house too much. But that saying certainly applies to organs. Because when you or your loved one needs an organ, you may resent that somebody not only jumped ahead of you, but they will get the organ promised to you, for free.
Posted by: Anomalous Sources || 01/31/2018 00:00 || Comments || Link || E-Mail|| [10794 views] Top|| File under:
Who's in the News
36
[untagged]
7
Govt of Iran
4
Govt of Pakistan
4
Sublime Porte
3
Commies
2
Palestinian Authority
2
PLO
2
al-Shabaab (AQ)
2
Govt of Pakistain Proxies
1
Islamic State
1
Fulani Herdsmen (Boko Haram)
1
Houthis
1
Muslim Brotherhood
1
Govt of Syria
1
Taliban
1
Govt of Qatar (MB)
1
Moslem Colonists
1
Govt of Saudi Arabia
Bookmark
E-Mail Me
The Classics
The O Club
Rantburg Store
The Bloids
The Never-ending Story
Thugburg
Gulf War I
The Way We Were
Bio
Merry-Go-Blog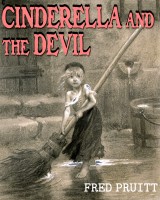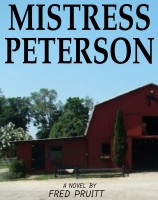 On Sale now!


A multi-volume chronology and reference guide set detailing three years of the Mexican Drug War between 2010 and 2012.

Rantburg.com and borderlandbeat.com correspondent and author Chris Covert presents his first non-fiction work detailing the drug and gang related violence in Mexico.

Chris gives us Mexican press dispatches of drug and gang war violence over three years, presented in a multi volume set intended to chronicle the death, violence and mayhem which has dominated Mexico for six years.
Click here for more information


Meet the Mods
In no particular order...


Steve White
Seafarious
tu3031
badanov
sherry
ryuge
GolfBravoUSMC
Bright Pebbles
trailing wife
Gloria
Fred
Besoeker
Glenmore
Frank G
3dc
Skidmark



Better than the average link...



Rantburg was assembled from recycled algorithms in the United States of America. No trees were destroyed in the production of this weblog. We did hurt some, though. Sorry.
100.24.118.144

Help keep the Burg running! Paypal: