-Lurid Crime Tales-
US Engulfed In The Most Corrupt Scandal In History & All Roads Lead Back To Obama
[BB4SP] Americans are now becoming more aware that the corrupt deep state has burrowed into the federal government in a manner never seen before.

But the deep state will ultimately be destroyed because of one major thing they underestimated. The deep state never counted on the massive silent majority of Americans who have not and will not ever give up on Trump or America!

While the mainstream media (MSM) focuses on the fake news Trump-Russia collusion farce, the US is engulfed in the most corrupt event in its history and all roads lead back to former President Obama.

As a matter of fact, the fake Trump investigation is a major piece in the attempted coup d'état currently in place and the MSM's fake news reporting is part of the Coup.

Bolton is right. This is the biggest challenge to the survival of the country since the Civil War.
Democrats in the 1860's would rather break up the Union than accept the election of the first Republican President, Abraham Lincoln.

Today's Democrats would rather remove another Republican President, Donald Trump, from office than accept the results of the 2016 election.

Democrats in the 1860's broke up the Union because they didn't want to give up their power over the executive branch of government and they didn't want to end slavery, Democrats today are partaking in their Coup D'état because they don't want to give up their power over the federal government and don't want to be put in jail for their crimes committed in the years before the election.

The Obama Administration and the deep state, those individuals in government that have created crimes and continue to commit crimes to support their cause, don't want President Trump to change the destructive direction in the US. The Obama Administration did all it could to destroy this great nation and hand it over to the world of global elites. President Trump and the Americans that voted for him want to save America and the world by standing for freedom, life, human rights and the pursuit of happiness for all Americans. The US is at a crossing point.

This started long before the 2016 election. The Obama Administration was the most corrupt group of villains in the White House ever. They were involved in numerous crimes and corrupt dealings and efforts to destroy America including covering up their decision not to save four Americans in Benghazi, lying about Obamacare, doubling the US Debt with nothing to show for it, trading the Taliban 5 for a traitor, creating ISIS, giving 20 percent of US uranium to Russia (Uranium One), etc. The list goes on and on.

Then during the 2016 election the Obama Administration took a fake dossier to the FISA court and used it as a means to spy on their political opponent during the election. We now know that the dossier was as fake as a National Enquirer article created by a company known to create nasty, made up accusations against individuals for a significant payout. This dossier was then taken by the FBI to the FISA Court to obtain approval to spy on candidate and now President Trump.

Representative Jim Jordan has many questions that the deep state refuse to answer related to the fake dossier and its use with the FISA Court ‐


Posted by: Besoeker || 02/02/2018 15:12 || Comments || Link || E-Mail|| [6461 views] Top|| File under:
Democratic Mayor Busted For Accepting Illegal Russian Checks
[Townhall] Well, while the news media continue to try and keep this dying Russian collusion alive, there was a Democrat who was recently arrested for actually accepting checks from said country. Joy Cooper, the mayor of Hallandale Beach, Florida, is out on $12,000 bond after she was arrested for accepting illegal campaign contributions from Russians in a FBI sting. She's currently awaiting trial.

The transaction occurred during her 2012 re-election campaign, where she thought the money was coming from a real estate firm that was actually set up by the FBI. This operation began in May of 2012, with agents hiring Alan Koslow, a south Florida lawyer, to represent them in this transaction; they wanted to contact Cooper to inquire about areas that could be developed in Hallandale Beach. The mayor met with the undercover agents that July. A deal was struck in which she would get the votes to approve their projects in return for a sizable campaign contribution. The Free Beacon boiled down the rest:

This article starring:
Joy Cooper
Posted by: Besoeker || 02/02/2018 06:59 || Comments || Link || E-Mail|| [6458 views] Top|| File under:
77 Northern California businesses raided by ICE
[ABC 10News] Immigration and Customs Enforcement raided 77 business in the Bay Area throughout the week, according to KRON.

A statement released by ICE says the raids happened between January 29 and January 31. The raids happened in the San Jose, San Francisco and Sacramento areas. A list of locations raided has yet to be released.

"From Jan. 29 to 31, 2018, ICE's Homeland Security Investigations (HSI) special agents served notices of inspection (NOIs), also known as I-9 audit notices, to approximately 77 businesses across the San Francisco area of responsibility. A notice of inspection alerts a business owner that HSI is going to audit their hiring records to determine whether or not they are in compliance with the law. Employers are required to produce their company's I-9s within three business days, after which HSI will conduct an inspection for compliance.

ICE Deputy Director Tom Homan previously stated that he has directed Homeland Security Investigations to step up worksite enforcement ‐ to include conducting more I-9 audits in furtherance of pursuing more criminal investigations.

The actions taken this week reflect HSI's stepped-up efforts to enforce the laws that prohibit businesses from hiring illegal workers. HSI's worksite enforcement strategy is focused on protecting jobs for U.S. citizens and others who are lawfully employed, eliminating unfair competitive advantages for companies that hire an illegal workforce, and strengthening public safety and national security.

NOIs were served in San Francisco, Sacramento, San Jose, and throughout the AOR.

Posted by: Frank G || 02/02/2018 06:32 || Comments || Link || E-Mail|| [6459 views] Top|| File under:
Coroner Defies Court Order To Release Autopsy Of Vegas Mass Murderer Paddock
[DailyCaller] Clark County Nevada Coroner John Fudenberg is defying a court order to release the full autopsy report of Stephen Paddock, the shooter who caused the deadliest mass murder in the nation, killing 58 and wounding close to 700 people at a concert in Las Vegas.

District Court Judge Timothy Williams ordered the coroner Tuesday to immediately release the autopsy. Fudenberg is conferring with others in his office, and no date had been given for his compliance with the judge's order, the coroner's office told The Daily Caller News Foundation.

The office also told the Las Vegas Review-Journal, which sued for the autopsy report, they wouldn't release Paddock's autopsy report until it was "finalized."

"The coroner's office has fought to keep autopsy reports confidential," according to the the Review-Journal.

A judge ordered the coroner Jan. 11 to pay about $32,000 in legal costs to the Review-Journal for refusing to release public records to the newspaper.

Las Vegas Metropolitan Police Department released an interim report Jan. 8 on the shooting. The report gave only scant information about the autopsy and did not release either the autopsy or a toxicology report on Paddock.
Posted by: Skidmark || 02/02/2018 00:00 || Comments || Link || E-Mail|| [6459 views] Top|| File under:
It takes two hands to handle a whopper
[FoxNews]

One word: "Ew!" Don't look, Ethel!

A Nebraska man was arrested for masturbating at a Burger King Sunday night.

One of the Lincoln restaurant employees who witnessed the event told police that 24-year-old Khaled Khalil kept entering and exiting the restaurant, and when he'd get inside, he would begin masturbating, 1011 Now reports.
Posted by: Skidmark || 02/02/2018 00:00 || Comments || Link || E-Mail|| [6460 views] Top|| File under: Moslem Colonists
TSA confiscated record number of guns from carry-on bags in 2017
[FOX] The Transportation Security Administration announced earlier this week that its officers had confiscated a "record setting" 3,957 firearms from carry-on bags in 2017, well surpassing the 3,391 firearms discovered in 2016.

The TSA, however, had also confirmed that it screened 771.5 million passengers in 2017, up from 738.3 million in 2016.
Posted by: Skidmark || 02/02/2018 00:00 || Comments || Link || E-Mail|| [6459 views] Top|| File under:
-Obits-
Fidel Castro's oldest son Diaz-Balart calls it quits
[FOX] The oldest son of former Cuban leader Fidel Castro committed suicide at the age of 68, Cuban state media reported Thursday.

Fidel "Fidelito" Castro Diaz-Balart is the oldest son of Castro and his first wife, Mirta Diaz Balart.

Diaz-Balart was said to have killed himself Thursday morning after receiving months of treatment for a "deeply depressed state," according to official website Cubadebate. He reportedly "required a hospitalization regime then outpatient follow-up" as part of his treatment.

Before his death, Diaz-Balart was a scientific adviser to the Council of State and was the vice president of the Cuban Academy of Sciences.

Among his own offspring, Castro only publicly recognized Fidelito, the angel-faced, blond boy from revolution-era photographs who caused double-takes because he resembled his father. As an adult he rose to the top post at Cuba's Atomic Energy Commission before his father removed him for unpublicized reasons in the early 1990s.

Diaz-Balart was born in 1949 and brought to the United States in the 1950's after his mother divorced Castro. While in Mexico preparing for the guerrilla war, Castro persuaded Mirta to send Fidelito for a two-week visit, but then refused to send him back. While the boy was out for a walk with Castro's sister, three armed men jumped from a car and grabbed Diaz-Balart so he could be reunited with his mother.
Posted by: Besoeker || 02/02/2018 00:00 || Comments || Link || E-Mail|| [6458 views] Top|| File under: Commies
-Land of the Free
No. 3 U.S. diplomat quits in latest departure under Trump
And so the unforced downsizing of the executive branch continues, one decision to quit or retire at a time. It will soon be noticed that there were a great many middle ranking men and women perfectly capable of managing the promotions they had so patiently been waiting for.

WASHINGTON (Reuters) - The U.S. State Department's third-ranking official, Tom Shannon, said on Thursday he was stepping down, the latest senior career diplomat to exit since President Donald Trump took office a year ago. Shannon, who serves as under secretary of state for political affairs, is the most senior career diplomat at the State Department and has been a fixture among the nation's diplomatic ranks during more than 34 years of service. In a letter to department staff, Shannon, 60, said he was resigning for personal reasons.

"My decision is personal, and driven by a desire to attend to my family, take stock of my life, and set a new direction for my remaining years," Shannon wrote in a note to staff after informing U.S. Secretary of State Rex Tillerson on Thursday of his decision to retire.

Shannon worked recently on some of the most complex and sensitive issues, including Iran's compliance with the landmark nuclear deal and fraught relations with Russia.

Shannon's departure is part of a steady stream of senior career diplomats who have left since Trump became president. It will deprive the State Department of a seasoned veteran at a time when the United States is grappling with crises on several fronts, most notably North Korea's nuclear threat. His calm demeanor, language skills and decades of experience made him a frequent choice for some of the thorniest assignments.

Shannon this month represented the United States at the inauguration of Liberia's new president, George Weah, the highest-ranking U.S. official to visit the region after reported remarks by Trump that immigrants from Africa and Haiti come from "shithole" countries.

Shannon, who was ambassador to Brazil from 2005 to 2009 and served in posts in Cameroon, Gabon and Johannesburg, was tasked by former President Barack Obama in 2015 with improving acrimonious relations with Venezuela's President Nicolas Maduro.

He was seen as a stabilizing force after Trump and Tillerson took office with a promise to downsize the State Department and policies. He had to manage growing dissent among career diplomats over the new president's policies that antagonized Muslim nations and long-time allies in Europe and in Mexico.

The forcing out of many senior diplomats, the failure to nominate or to win Senate confirmation for officials to fill key agency roles, and a perception that Tillerson is inaccessible have eroded morale, according to current officials.

The State Department's Under Secretary of State for Public Affairs, Steve Goldstein, said Shannon's departure was not related to low morale and called him "an amazing man."

Tillerson in November said he was offended by claims that the State Department was being hollowed out under Trump, saying it was functioning well despite scathing criticism from former American diplomats including Nicholas Burns and Ryan Crocker.

In a statement on Thursday, Tillerson congratulated Shannon on a distinguished career saying "his time was well spent."

"I particularly appreciate his depth of knowledge, the role he played during the transition ...and his contributions to our strategy process over the past year," Tillerson said.

In his note, Shannon said he had agreed to stay on until a successor had been named and to ensure a smooth transition.

This article starring:
Tom Shannon
Posted by: 746 || 02/02/2018 00:00 || Comments || Link || E-Mail|| [6460 views] Top|| File under:
China-Japan-Koreas
U.S. Is Heinous Enemy of Peace, War Maniac
[KCNAWATCH.CO] The U.S. is transferring huge armed forces to the Korean Peninsula when the whole world is welcoming the inter-Korean talks for successful Winter Olympics.

The U.S. is bringing dark clouds of a nuclear war to the peninsula over which doves should fly, revealing that it is the heinous enemy of peace and war maniac which should not exist on the earth.

The U.S. is running amuck, making public the military option, but the DPRK remains unfazed by it.

It is a foolish act to seek to bring down the country where the people are single-mindedly united and which possesses powerful nuclear striking means.

The army and people of the DPRK remain steadfast in their will to decisively frustrate the U.S. nuclear war scenario aimed at deliberately coiling up the tension on the peninsula quite contrary to the aspiration and desire of the world for peace.

If one knows neither the rival nor oneself, he is certain to fail.

If the U.S. imperialists start another war on this land, they will meet their final doom.

The U.S. would be well advised to get well aware that there would be no person to confess that they fought against the wrong rival in the wrong war at the wrong time and place.

Posted by: Fred || 02/02/2018 02:04 || Comments || Link || E-Mail|| [6457 views] Top|| File under: Commies
A North Korea oops.
[StrategyPage] It was recently revealed (by commercial satellite photos and other reports) that an April 2016 test of a North Korean Hwasong-12 IRBM (Intermediate Range Ballistic Missile) had not only failed (as was reported soon after the missile launch) but that the missile, still containing much of its liquid fuel, landed in the industrial outskirts of Tokchon, a city of 200,000 people about a hundred kilometers northeast of the capital Pyongyang. The Hwasong-12 was launched from a military base 65 kilometers north of Pyongyang and the missile landed 38 kilometers northeast of the launch site and caused considerable damage on the ground. Any casualties would be considered state secrets in North Korea and it may take a while for the facts to become known.
Posted by: 3dc || 02/02/2018 00:00 || Comments || Link || E-Mail|| [6457 views] Top|| File under: Commies
Economy
Economy to grow at 5.4% rate in first quarter, Atlanta Fed tracker shows (video)
[NCBC] The economy is on track to put up blockbuster growth numbers in the first quarter, according to the latest forecast from the Atlanta Fed.

GDP is expected to surge 5.4 percent to start 2018, the central bank branch estimated in its latest rolling look at how the economy is progressing.

If the forecast holds, it would be the best quarter since the Great Recession ended in 2009. The previous highest was third quarter of 2014, which hit 5.2 percent.

However, the Atlanta Fed's tracker has shown to have reliability issues in the past. In particular, the model's sensitivity to the ISM manufacturing index has led the gauge astray multiple times, causing growth to be overstated.
Posted by: Besoeker || 02/02/2018 07:20 || Comments || Link || E-Mail|| [6457 views] Top|| File under:
Apple breaks record for biggest ever company profit despite iPhone sales fall
[The Telegraph] Apple has posted the biggest quarterly profit of all time despite a fall in iPhone sales.

The world's biggest company posted profits of $20.1bn (£14bn) in the crucial final three months of the year, breaking its own record set two years ago.

It came after the release of the £999 iPhone X in November, the biggest update of the handset to date, as well as the release of the iPhone 8 in September.

Although Apple sold 77m iPhones in the three month period, a 1pc fall from last year, the higher price of the new handsets meant revenues from selling iPhones increased.

"iPhone X surpassed our expectations and has been our top selling iPhone every week since it shipped in November," Cook said.
Posted by: Besoeker || 02/02/2018 00:03 || Comments || Link || E-Mail|| [6459 views] Top|| File under:
Amazon reports nearly $2 billion in profit, blowing past Wall Street expectations for holiday quarter
[Tech Crunch] Amazon reported quarterly financials after the bell Thursday for its fourth quarter, the all-important holiday season for the e-commerce giant. And its numbers had some people doing a double take, after earnings per share came in at $3.75, more than double the $1.85 that analysts surveyed by Yahoo Finance were estimating.

Net income was $1.9 billion for the quarter. For the full 2017 year, it was $3 billion. This was partly due to a tax cut that benefited Amazon to the tune of $789 million.

It's a far cry from the days when Amazon was unprofitable. For years, Amazon was able to get away with convincing investors that they should bet on its future growth.

Net sales grew to a massive $60.5 billion, up 38% from the prior year. Analysts had been expecting $59.83 billion.

Amazon Web Services, the cloud services business, accounted for $5.1 billion in revenue for the quarter. This is up from $3.5 billion in same timeframe the previous year.
Posted by: Besoeker || 02/02/2018 00:00 || Comments || Link || E-Mail|| [6458 views] Top|| File under:
The Grand Turk
Powerful blast reported in Turkish capital
[ALMASDARNEWS] According to reports from social networks, the explosion was heard in many districts of Ankara. The television channel Haberturk reported that the explosion occurred in the Çukurambar ​​district.

No people were reportedly killed. The cause of the incident is unknown. However, some internet users suggest that a gas cylinder exploded in one of the offices.
Posted by: Fred || 02/02/2018 00:00 || Comments || Link || E-Mail|| [6458 views] Top|| File under:
Home Front: Politix
'Law & Order: SVU' Depicts Brutal Rape of Conservative Pundit Resembling Ann Coulter
[Breitbart] NBC police procedural Law & Order: SVU depicted the gruesome rape of a fictional conservative pundit, who eerily resembles author Ann Coulter, in Wednesday's politically charged episode titled Info Wars.

The episode follows conservative personality, Martha Cobb (Rhea Seehorn), who delivers a speech ironically ripping "the liberal snowflakes," to a Make America Great Again hat-wearing crowd on a university campus. Cobb's speech is cut short when a gang of Antifa protesters clash with a mob of white supremacists. Violence ensues, and Cobb is later found unconscious after being beaten and sexually assaulted with the pole of a protest sign.

The NYPD detectives investigating Cobb's assault are seen debating the merits of her political views ‐ regulars Olivia Benson (Mariska Hargitay), Odafin Tutuola (Ice-T), and Amanda Rollins (Kelli Giddish) argue whether the unknown assailant could have been motivated by Cobb's support of policies that would "close down Planned Parenthood and deport the Dreamers."

This article starring:
Antifa
Posted by: Besoeker || 02/02/2018 00:12 || Comments || Link || E-Mail|| [6459 views] Top|| File under:
Science & Technology
Hacking Team Is Still Alive Thanks to a Mysterious Investor From Saudi Arabia
[Motherboard.vice] An investor from Saudi Arabia is apparently behind a company that bought a stake in the controversial spyware vendor.

The 2015 breach of spyware vendor Hacking Team seemed like it should have ended the company. Hacking Team was thoroughly owned, with its once-secret list of customers, internal emails, and spyware source code leaked online for anyone to see. But nearly three years later, the company trudges on, in large part thanks to a cash influx in 2016 from a mysterious investor who had been publicly unknown until now.

The hack hurt the company's reputation and bottom line: Hacking Team lost customers, was struggling to make new ones, and several key employees left. Three years later—after the appearance of this new investor—the company appears to have stopped the bleeding. The company registered around $1 million in losses in 2015, but bounced back with around $600,000 in profits in 2016.

Motherboard has learned that this apparent recovery is in part thanks to the new investor, who appears to be from Saudi Arabia—and whose lawyer's name matches that of a prominent Saudi attorney who regularly works for the Saudi Arabian government and facilitates deals between the government and international companies.

Hacking Team sells hacking and surveillance technologies exclusively to government authorities. And it became infamous for selling its wares to authoritarian regimes such as Ethiopia, Sudan, Kazakhstan, and Bahrain, among others.
According to financial records obtained by Motherboard, a company based in Cyprus called Tablem Limited took control of 20 percent of the equity of Hacking Team as of 2016, equivalent to around 44,000 euros (about $55,000) of the company's total nominal share value, which at the time was 223,572 euros (around $280,000). This investment came a few months after the damaging hack, when the 15-year-old company was hitting rock bottom and its enduring survival seemed unlikely.

WHO IS BEHIND TABLEM LIMITED?

The reason why Saudi investors, and by proxy, the Saudi Arabian government might have still been interested in Hacking Team's surveillance technology even after the hack can be explained by the geopolitics of the region. The Saudi government is in the middle of a messy transition, and its rulers are worried about terrorism, Iran, and dissidents among their own citizens, giving them plenty of reason to seek surveillance tools.

Ever since the Arab Spring, the country's ruling class has expanded its crackdown on freedom of expression, according to Amnesty International's researcher May Romanos.

"What drives this crackdown is fear of dissent, fear of political opponents and fear of freedom of expression," Romanos told me in a phone call, adding that Amnesty has heard reports of activists having their email accounts hacked.



Posted by: 3dc || 02/02/2018 00:00 || Comments || Link || E-Mail|| [6460 views] Top|| File under:
New Tool Automatically Finds and Hacks Vulnerable Internet-Connected Devices
[Motherboard] Hacking isn't always hard. Some lower-tier hackers use programs to automatically churn through breached login details to break into other accounts, and some penetration testing tools are designed to streamline processes so hackers can get to the more interesting stuff as quickly as possible.

Enter AutoSploit, a program which takes that idea of efficient hacking, but severely ramps up the potential for damage by automating pretty much everything, including the process of finding a vulnerable target to attack.

"As the name might suggest AutoSploit attempts to automate the exploitation of remote hosts," the tool's Github page reads. Pseudonymous security researcher and AutoSploit creator Vector shared the tool on Twitter on Wednesday.
Posted by: Skidmark || 02/02/2018 00:00 || Comments || Link || E-Mail|| [6457 views] Top|| File under:
Home Front: Culture Wars
Changing This Civil War Relic In The Fourteenth Amendment Would Mean An End To 'Anchor Babies'
[Daily Caller] The American people, memorialized forever by our Constitution as the greatest "We" ever to speak univocally to posterity, are the benefactors of the greatest constitutional republic ever to exist. I believe that. I believe in American exceptionalism. It is in my blood. In truth, however, although it is seldom understood and even more seldom discussed, we have had three Republics, each corresponding to our three Constitutions. In my view, it is time for a Fourth.

The first Constitution and Republic were the products of the first constitutional convention, or as some historians call it, the Philadelphia Convention. Representing North Carolina during that long, hot Philadelphia summer of 1787 was an ancestral cousin of mine ‐ a relation by a series of crooked turns in a dead-end branch of the family tree, the sort of which only Southern grandmothers can keep track. Alexander Martin was a federalist, favoring a strong federal government, in a state that was overwhelmingly anti-federalist. This may explain why, as family lore has it, he was the only Founding Father not elected to his own state's convention. He was, however, twice governor, so I don't suppose things turned out so badly for him.
Posted by: Besoeker || 02/02/2018 07:33 || Comments || Link || E-Mail|| [6457 views] Top|| File under:
Ex-Cop Testifies That Baltimore Police Carried Fake Guns To Plant On Suspects
Surprise = 0.


[Daily Wire] An former Baltimore Police detective testified Tuesday that several corrupt Baltimore cops kept fake guns in their cars to plant on suspects in case they were ever accused of a "dirty shooting."

Maurice Ward, who is a former member of Baltimore's Gun Trace Task Force — the group now involved in an ongoing corruption trial in Maryland — told the jury that while on duty with the Task Force, he noticed that several of his colleagues kept BB guns and other fake weapons in their glove compartments. Ward claimed they kept the toys "in case we accidentally hit somebody or got into a shootout, so we could plant them," according to the Baltimore Sun.

Although Ward was unable to say whether Baltimore cops had actually ever planted a fake weapon on a dead suspect, at least one of the defendants, one of Ward's fellow detectives, was found to have a fake gun in his glove compartment following his 2015 arrest.
Posted by: Iblis || 02/02/2018 00:00 || Comments || Link || E-Mail|| [6457 views] Top|| File under:
Who's in the News
40
[untagged]
9
Islamic State
4
Commies
3
Govt of Iran
3
Sublime Porte
3
Moslem Colonists
2
Taliban
1
Houthis
1
Hezbollah
1
Palestinian Authority
1
South Yemen Resistance
1
Govt of Saudi Arabia
1
Boko Haram (ISIS)
Bookmark
E-Mail Me
The Classics
The O Club
Rantburg Store
The Bloids
The Never-ending Story
Thugburg
Gulf War I
The Way We Were
Bio
Merry-Go-Blog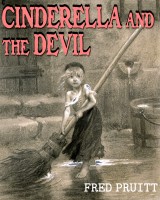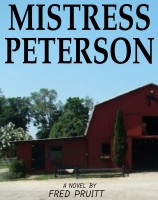 On Sale now!


A multi-volume chronology and reference guide set detailing three years of the Mexican Drug War between 2010 and 2012.

Rantburg.com and borderlandbeat.com correspondent and author Chris Covert presents his first non-fiction work detailing the drug and gang related violence in Mexico.

Chris gives us Mexican press dispatches of drug and gang war violence over three years, presented in a multi volume set intended to chronicle the death, violence and mayhem which has dominated Mexico for six years.
Click here for more information


Meet the Mods
In no particular order...


Steve White
Seafarious
Pappy
lotp
Scooter McGruder
john frum
tu3031
badanov
sherry
ryuge
GolfBravoUSMC
Bright Pebbles
trailing wife
Gloria
Fred
Besoeker
Glenmore
Frank G
3dc
Skidmark
Alaska Paul



Better than the average link...



Rantburg was assembled from recycled algorithms in the United States of America. No trees were destroyed in the production of this weblog. We did hurt some, though. Sorry.
35.170.64.36

Help keep the Burg running! Paypal: