-Lurid Crime Tales-
White House worried FBI director could quit over Nunes memo release
[CNN] Top White House aides are worried FBI Director Christopher Wray could quit if the highly controversial Republican memo alleging the FBI abused its surveillance tools is released, multiple sources with knowledge of the situation tell CNN.

Wray has made clear he is frustrated that President Donald Trump picked him to lead the FBI after he fired FBI Director James Comey in May, yet his advice on the Nunes memo is being disregarded and cast as part of the purported partisan leadership of the FBI, according to a senior law enforcement official.

Wray's stance is "raising hell," one source familiar with the matter said.

Wray has not directly threatened to resign after clashing with Trump over the possible release of the memo, the source added, because that is not his style of dealing with conflict.

This article starring:
Christopher Wray
James Comey
Posted by: Besoeker || 02/02/2018 00:42 || Comments || Link || E-Mail|| [6464 views] Top|| File under:
New FBI messages reveal agents sought way to evade federal record requirements
[Sharyl Attkisson at The Hill] DOJ office says it has found missing text messages of FBI agents.

There's an important but little-noticed subtext in the revelations about alleged FBI misconduct in the investigations into Hillary Clinton's email practices and Donald Trump's Russia associations.

It's the light they shine on what has come to be routine obstruction of public records laws by federal officials.

The records that federal agencies generate while in our employ aren't owned by faceless bureaucrats or political officials who can choose to withhold or disclose at their discretion and convenience. The records are owned by us: the public.

That includes text messages.

In the past two decades as communications via email, smart phones and social media have grown routine, there's evidence that federal officials have consciously devised ways to thwart public records laws and keep their communications ‐ our records ‐ secret. Federal officials have used private email accounts, private servers and aliases (not their own name) for public business. They have deleted or lost messages that are supposed to be saved.

And they have learned to use text messaging.

In a new exchange released by the Senate Homeland Security committee today, FBI officials Lisa Page and Peter Strzok seem to discuss this very issue in private texts.

This article starring:
Lisa Page
Peter Strzok
Posted by: Besoeker || 02/02/2018 00:34 || Comments || Link || E-Mail|| [6466 views] Top|| File under:
Afghanistan
US officials estimate Taliban strength at a minimum of 60,000 fighters
[LongWarJournal] US and Afghan officials estimate the Taliban's strength in Afghanistan to be a minimum of 60,000 fighters. This updated figure is significant, because as the report notes, for years the only previous estimate was approximately 20,000.

Pending Issues:

1) If the fighters "change their allegiance from one terror group to another,"

2) Some US officials remain blind to the fact that the Haqqani network is a integral part of the Taliban

3) Hope is not a strategy.
Posted by: 3dc || 02/02/2018 00:00 || Comments || Link || E-Mail|| [6459 views] Top|| File under: Taliban
Arabia
On systematic ignorance during Islamic awakening
[ENGLISH.ALARABIYA.NET] Saudi author Mohammed al-Mahmoud said in a tweet that Saudi Islamic scholar Safar al-Hawali said in a lecture that when poisonous gas was used against the Afghans, it cleared like a cloud and the winds then directed it towards the infidels' path, adding that the wind was the God's soldier.

Safar al-Hawali was a master of Sahwa (Islamic awakening) as he significantly contributed to establishing it and lecturing about its ideas. I am certain that many people who heard him talk about Afghanistan believed him.

This example and other stories which create faith in myths and legends are what distinguished the Sahwa rhetoric the most during that phase. You can only imagine the extent of ignorance which is actually one of the most important factors that hindered human development in the past three decades.

This ignorance controlled youths back then. Sahwaists, whether they belonged to the

Moslem Brüderbund

or the Sururi Movement, knew that this was the best way to control people who cannot read and who are not well-educated.

They made them more ignorant, unreasonable and illogical and fought all modern cultural phenomena and philosophy that encourage modern reasonable thinking.

Fall of Sahwa

Therefore, the fall of the so-called Sahwa, its ideology and preachers was inevitable as they destroy reason, oppose development, bet on ignorance and myths and cherish ignorance. They adopted this approach at schools as they controlled their curricula, at media outlets as they terrorized their employees and at mosques and preaching workshops.

They were never ashamed of opposing science, philosophy and logic and slamming those who act upon them. A Salafist once said: He who adopts logic is a non-believer. Those who echo these statements do not know that all the technological products they use today are actually the result of reasonable and logical thought.

I am certain that Sahwa collapsed for logical reasons of which the most important is the rationality that relies on discussions which spread thanks to the telecommunications revolution. Criticism is no longer supervised as thanks to technology, it's widely shared across the world.

Since man is logical by nature, awareness increased in an almost revolutionary manner - that is when compared with the time when ignorant Sahwa leaders dominated the scene.

If societies have really learnt anything, then going back to this ignorant phase of believing myths will be almost impossible if not totally impossible. This is why I am reassured that the phase of institutionalized and systematic ignorance has become history in our country.



This article starring:
Safar al-Hawali
Posted by: Fred || 02/02/2018 00:00 || Comments || Link || E-Mail|| [6457 views] Top|| File under: Govt of Saudi Arabia
China-Japan-Koreas
Kissinger: 'Temptation to Deal' with North Korea 'with a Pre-emptive Attack is Strong'
[PJ] WASHINGTON ‐ While he said he agrees with the aggressive statements President Trump has fired at North Korea, former Secretary of State Henry Kissinger warned Congress last week against potential military intervention near Russian and Chinese borders without the world's support.

The Trump administration has signaled that North Korea would be crossing a red line if it developed nuclear capability for its intercontinental ballistic missile program. Yet some policy officials and military experts claim that North Korea has already crossed that line, or is at least very close to attaching nuclear warheads to its missiles.

Kissinger offered his thoughts on the impending "fork in the road," in which the administration may consider pre-emptive military action or increasingly tighter sanctions against the regime.
Posted by: Besoeker || 02/02/2018 01:24 || Comments || Link || E-Mail|| [6458 views] Top|| File under:
Fifth Column
The DACAnschluss: When Idealism and State Sovereignty Collide, the Result is a Threat to National Security
[SmallWarsJournal] When Senator Chuck Schumer monkey-wrenched efforts to pass a continuing resolution, and pitched the U.S. government into a disruptive shutdown, he – seemingly inadvertently – highlighted how the policy of Deferred Action for Childhood Arrivals (DACA) has facilitated political warfare, against the United States, by foreign interests. Although DACA - crafted by the overly-idealistic Obama administration - was probably the work of well-intentioned individuals, it has become a cudgel for non-citizens to wield against American institutions, harming legally present individuals in the process. Ultimately, this political empowerment of illegally present voices leads to an erosion of the United States' sovereignty by allowing a foreign population to influence the country's decisions.

Schumer and his ilk, whether they realized it or not, were victims of foreign coercion. In 1938, Austria ceded sovereignty to neighboring Germany, in what was portrayed as a merger of cultures. Foreign voices have argued for a U.S. policy that is similarly capitulatory. For instance, former Mexican president, Vicente Fox, has argued on behalf of DACA beneficiaries remaining in the United States.[i] Even while in office, Fox, according to Jorge Castaneda - his one-time foreign minister - had identified a higher U.S. visa quota for Mexicans and increased transition of undocumented Mexicans already in the United States as core concepts in the U.S. – Mexican bilateral relationship.[ii] (One must wonder if Fox's foisting of Mexican nationals on the United States represented an implicit admission of failure as a leader.) DACA is consistent with these foreign desires for U.S. policies that will act as safety valves.

The problem of undocumented, illegal immigration is not a new one, nor is Mexico unique in its contribution to this population. However, what Obama did in 2012, by creating DACA (and in 2014 with Deferred Action for Parents of Americans and Lawful Permanent Residents), was to give a voice, in U.S. politics, to foreign nationals. Despite not being able to vote, these individuals have nonetheless involved themselves in national political campaigns.[iii] These individuals have also taken to the streets, in emotionally charged demonstrations (which have resulted in arrests of participants) and have demanded that lawmakers adjust their positions on immigration.[iv] Even individuals whose DACA status has expired have felt entitled to be publicly vocal in making demands for immigration reform. However, when they have been arrested, their sympathizers seem unable to comprehend why out-of-status malcontents might be subject to law enforcement action.[v] These two currents – participation within the political process and exertion of outside pressure, in the form of populist outbursts – find their confluence in an assault on sovereignty that is directed at influencing / coercing elected officials to account for the voices of those who they were not elected to represent.
Continued on Page 49

This article starring:
Chuck Schumer
Posted by: 3dc || 02/02/2018 00:00 || Comments || Link || E-Mail|| [6464 views] Top|| File under:
The Grand Turk
Is US bailing on Syrian Kurds?
[Al-Monitor] Although US President Donald Trump urged Turkish President Recep Tayyip Erdogan on Jan. 24 to "exercise caution and to avoid any actions that might risk conflict between Turkish and American forces," Turkey appears committed to extending its military operations beyond the current assault on Afrin.

Two days after Trump and Erdogan spoke, the Turkish presidency announced that, following a call between Erdogan adviser and spokesman Ibrahim Kalin and US national security adviser Gen. H.R. McMaster, "no weapons would be given" to the Kurdish Democratic Union Party (PYD) and the People's Protection Units (YPG), which would amount to a major American concession and potential turning point in the conflict.

The next day, Turkish Foreign Minister Mevlut Cavusoglu called on US forces to leave Manbij.

Posted by: 3dc || 02/02/2018 00:00 || Comments || Link || E-Mail|| [6459 views] Top|| File under:
Home Front: Politix
In their love for illegals, Democrats pitch the black community overboard
[American Thinker] Democrats at President Trump's State of the Union address refused to honor the parents of two girls in New York who were hunted down and beaten to death by a pack of MS-13 gang members -- and the parents are angry about it. According to Fox News, some Democrats may have actually booed them.

In the Democrats' minds, it's all about staying on message. The killers were illegal immigrants and therefore were to be defended no matter what they did, because championing and encouraging illegal immigration is now the sole defining Democratic issue.

But this case is interesting because it pits them squarely against the black community, where the girls were from. It's a dilemma for them because there's no choosing here, the only right course of action is to support justice for the girls and comfort for the grieving parents. Trump got the tone just right in his SOTU speech honoring and comforting them.

And yet, incredibly, the Democrats, including even the congressional Black Caucus, sat stone-faced, glaring, maybe booing, and refused to honor them.

According to GatewayPundit, one of the parents, Robert Mickens, told radio host Laura Ingraham:

This article starring:
MS-13
Posted by: Besoeker || 02/02/2018 01:20 || Comments || Link || E-Mail|| [6464 views] Top|| File under:
Israel-Palestine-Jordan
Hezbollah returns to Lebanon: This is where the next conflict could erupt
[Ynet] After losing thousands of its fighters in Iraq and Syria, the Shiite organization is boosting its presence in Lebanese villages along the Israel border, undeterred by the high walls being built by Israeli engineering forces. 'In a spur-of-the-moment decision, they could hurl an

bomb

at us or fire from a passing vehicle,' battalion commander says.

Hezbollah is returning to

Leb

with self-confidence and operational experience, just in time for a new year which may include a violent turn against Israel.

The exchange of verbal punches and mutual warnings this week, which begun with the IDF spokesperson's unusual op-ed in the Arab media and continued with the defense minister's harsh warning, likely won't be felt in northern Israel's hiking treks and spectacular flowing streams this coming weekend, as Israeli tourists visit the area bordering on

Leb

and farmers keep working their lands in the Galilee Panhandle, right next to the fence.
Continued on Page 49
Posted by: trailing wife || 02/02/2018 00:00 || Comments || Link || E-Mail|| [6459 views] Top|| File under: Hezbollah
Syria-Lebanon-Iran
The new Hitler of the Middle East
[ENGLISH.ALARABIYA.NET] In an interview with The New York Times


...which still proudly displays Walter Duranty's Pulitzer prize...
, Crown Prince Muhammad bin Salman, described the Supreme Leader of Iran, Ayatollah Ali Khamenei, as "the new Hitler of the Middle East". The Crown Prince said: "We learnt from Europe

...also known as Moslem Lebensraum...
that appeasement in such cases will not work. We do not want the new Hitler in Iran to repeat in the Middle East what was done in Europe."

This assessment by the Crown Prince of the Iranian situation seems quite apt as, since the revolution, Iran has adopted a brutal ideology, namely Vilayat-e-Faqih (Guardianship of the Islamic Jurist), which is the legitimate cover for the continuation of the revolution and incitement of problems and terrorism in the region and around the world.

The Guardian Jurist, also known as Supreme Leader, is the ultimate authority in Iran, quite similar to the Papal States of the Middle Ages. The Papal States regarded the leader as God's representative on Earth. Article five of the Iranian constitution expresses that as long as Imam Mahdi remains in occultation, the absolute guardianship and the leadership of the Ummah in Iran is given to a Jurist who is decent, pious, informed of the demands of the times, brave and qualified for leadership.

Sectarian view
In addition, Guardianship of the Islamic Jurist does not acknowledge nationalism as it has a sectarian view that claims the loyalty of all Shiites of the world to Iran.

The constitution says that the Supreme Fearless Leader of the Islamic Revolution


...Iran's doddering head theocrat...


has the right to rule the "Shiite" nation since the original legitimate leader, i.e. Imam Mahdi, is in occultation. This suggests that the utmost loyalty of every Shiite in the world must be to the Supreme Leader of the Islamic Revolution.

Thus, Iran transformed sectarianism into constitutional texts by turning the Shiites of the world into an agenda under the rule of the Guardian Jurist. It turned them into

gang

s, spy cells, militias and organizations with utmost loyalty to the Guardian Jurist with no account of their nationalism.

Many Shiite militias are operating on the directions of the Guardian Jurist including Hezbollah in

Leb

, Popular Mobilization Forces in Iraq, Houthis in Yemen, and sleeper cells in the Gulf States or around the world.

Referring to its close ties with Shiites in Iraq including Sistani and other Iraqi Shiite

holy man

s who studied in Qum, the Director of the Gulf and Middle East Center of the Iranian Foreign Ministry, Hamed Reza Daghani, said that the Iranian "soft power" in Iraq was the key factor in achieving Iranian ambitions in Iraq and in the region.

Totalitarian ideology
Therefore, the Crown Prince's description is profound and precise as the Iranian totalitarian ideology is no different to Nazi Germany or any totalitarian regime embracing expansionism, racism and disregard for all international conventions. Over the past eight decades of its emergence, containment and compromise only resulted in failure in dealing with the totalitarian ideology.

After decades of Saudi, Gulf and international patience, full confrontation is the optimal and final solution for dealing with such a regime, a main supporter of terrorism which continues to interfere in the internal affairs of other countries and to destabilize their peace and security.

Only confrontation can give birth to those who choose to abandon the totalitarian revolutionary ideology and reject revolutionary concepts for the concepts of nationalism, national states, respect for international conventions and refrain from intervening in the internal affairs of other countries.

This is the only way to create a healthy political atmosphere that may contribute to the stability of the region and change its current chaotic reality.
Posted by: Fred || 02/02/2018 00:00 || Comments || Link || E-Mail|| [6457 views] Top|| File under: Govt of Iran
Home Front: Culture Wars
The coming crash as men and women go their own way
[Fabius Maximus] Summary: Men and women are going their own way. The result might be a crisis of unimaginable size and more difficult to fix than putting Humpty Dumpty together again. Think of it as social entropy, an arrow that runs in only one direction.
Posted by: 3dc || 02/02/2018 00:00 || Comments || Link || E-Mail|| [6459 views] Top|| File under:
Who's in the News
40
[untagged]
9
Islamic State
4
Commies
3
Govt of Iran
3
Sublime Porte
3
Moslem Colonists
2
Taliban
1
Houthis
1
Hezbollah
1
Palestinian Authority
1
South Yemen Resistance
1
Govt of Saudi Arabia
1
Boko Haram (ISIS)
Bookmark
E-Mail Me
The Classics
The O Club
Rantburg Store
The Bloids
The Never-ending Story
Thugburg
Gulf War I
The Way We Were
Bio
Merry-Go-Blog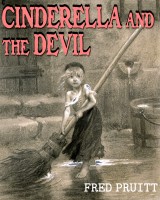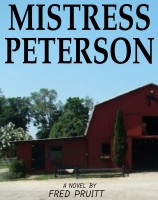 On Sale now!


A multi-volume chronology and reference guide set detailing three years of the Mexican Drug War between 2010 and 2012.

Rantburg.com and borderlandbeat.com correspondent and author Chris Covert presents his first non-fiction work detailing the drug and gang related violence in Mexico.

Chris gives us Mexican press dispatches of drug and gang war violence over three years, presented in a multi volume set intended to chronicle the death, violence and mayhem which has dominated Mexico for six years.
Click here for more information


Meet the Mods
In no particular order...


Steve White
Seafarious
Pappy
lotp
Scooter McGruder
john frum
tu3031
badanov
sherry
ryuge
GolfBravoUSMC
Bright Pebbles
trailing wife
Gloria
Fred
Besoeker
Glenmore
Frank G
3dc
Skidmark
Alaska Paul



Better than the average link...



Rantburg was assembled from recycled algorithms in the United States of America. No trees were destroyed in the production of this weblog. We did hurt some, though. Sorry.
3.215.79.116

Help keep the Burg running! Paypal: