-Obits-
Baroness Trumpington, a Bletchley Park code-breaker, dies at the age of 96
[Telegraph] Baroness Trumpington, a Bletchley Park code-breaker famed for flicking two fingers up at a fellow Tory peer, has died at the age of 96, her son has said.

Tributes came from across the political spectrum after Adam Barker announced that the former Conservative minister died on Monday afternoon.

Lady Trumpington only bowed out from the House of Lords, where she was celebrated as one of Parliament's most colourful characters, last year.

International Development Secretary Penny Mordaunt celebrated her as a "trailblazer, heroine and an utter joy".

Mr Barker said she had "a bloody good innings", as he tweeted: "My mother passed away this afternoon in her sleep."
Posted by: Besoeker || 11/27/2018 02:34 || Comments || Link || E-Mail|| [336066 views] Top|| File under:
Caucasus/Russia/Central Asia
Russia space agency targeted over 'stolen' billions
[ENGLISH.ALARABIYA.NET] The Russian space agency Roscosmos, whose reputation has already been hit by the failure of a Soyuz rocket last month, was on Sunday targeted by the country's audit court over financial irregularities including "stolen" billions.


Goodness. That sounds like a lot.

"We have serious problems with Roscosmos," the Accounts Chamber chairman Alexeï Kudrin said in televised comments.

"Procurement procedures are bad, prices are too high, many projects are unfinished or halted, and funds stand unused for months, and several billion have been lost - stolen - and investigations are ongoing, " the former finance minister added.

A 2017 report by the court signalled a total of 151 irregularities within the space agency accounts, totalling 785.5 billion rubles ($11.9 billion), Russian news agency reported.

Roscosmos head Dmitry Rogozin has called for the Accounts Chamber to carry out a sectoral audit and to approve an anti-corruption plan.

Russia's space programme has been beset by problems in recent years, although no lives have been lost.

On October 11, a Soyuz rocket failure forced Russian cosmonaut Aleksey Ovchinin and US astronaut Nick Hague to make an emergency landing shortly after takeoff in Kazakhstan. The pair escaped unharmed.

It was the first such incident in Russia's post-Soviet history -- an unprecedented setback for the country's space industry.

The Soviet-designed Soyuz rocket is currently the world's only lifeline to the International Space Station.


Posted by: Fred || 11/27/2018 00:00 || Comments || Link || E-Mail|| [336067 views] Top|| File under:
China-Japan-Koreas
Trade tensions with the United States blow hole in budget for China's newest aircraft carrier
[SCMP] Work on China's newest aircraft carrier has slowed as tensions with the United States and military reform have taken their toll on the programme's budget, military sources said.


Example of what happens when you piss off your biggest money maker. US companies take note.


The assessment came just a day after Beijing confirmed it was building its second home-grown aircraft carrier - its third in total.

State-run Xinhua news agency said on its microblog on Sunday that work was under way on China's "new generation carrier", the Type 002. Its predecessor, the Type 001A, the first domestically built vessel of its kind, was launched in April 2017. Military experts expect it will be handed over to the Chinese navy by October 1 in time for the 70th anniversary of the people's republic.

China's first aircraft carrier, the Kuznetsov-class Liaoning, was commissioned in 2012 after it was bought from Ukraine and refitted in China.

The Xinhua report was the first official Chinese media confirmation of the Type 002's construction, a disclosure that means the vessel's keel is ready to be laid, according to a source close to the Chinese military.

The newest warship will be fitted with the world's most advanced aircraft launch system, an electromagnetic system known as EMALs, which is the same type used on the nuclear-powered USS Gerald Ford supercarrier. EMALs causes less wear and tear on planes and allows more aircraft to be launched in a shorter time.


A technological and engineering challenge. Be interesting to see if they make it work.


Military insiders said work on the Type 002 had slowed because of budget cuts and the rising costs associated with the J-15, the beleaguered carrier-based fighter jet.

"China has so far still failed to develop a more advanced and powerful carrier-based fighter jet to match the Type 002 carrier," a naval source said.


China has a history of producing crap fighters with crap engines. This trend is not improving for them.


The South China Morning Post reported earlier that several sources said Beijing was developing a new carrier-based fighter jet to replace the J-15, which has had a series of mechanical failures and crashes. All of the J-15s were grounded for three months after a fatal crash in 2016. A military investigation revealed that some data relating to the flight control system had been doctored.


A repressive government covering up its failures!?!?! Say it isn't so!!!


"Another problem that slowed down construction of the Type 002 is the long-standing short lifespans of the J-15s' engines, even though the aircraft are now equipped with the more advanced and powerful WS-10H Taihang engines," an insider on the carrier projects said.

New turbine technology had extended the lifespan of the WS-10 engines from 800 flight hours to 1,500, but that was still just a fraction of the more than 4,000 flight hours that General Electric's F414 engines - used on the US' carrier-based F-18 Super Hornets ‐ could put in.

"The WS-10H is powerful and advanced, but its lifespan is much shorter than the American technology, meaning China needs more engines to support the operation of its J-15s. That's costly because each WS-10 engine costs millions of yuan," the insider said.
The long and short of it is, China can't produce fighters and ships that can run as long as the US, and can't keep up the tempo the US can, and can't compete with the performance. On top of that their damage control on ships is almost completely lacking and they don't have the naval skills, which take a long time to develop and are very expensive to do so, that the US and Japan have.

The more I read about China's navy and air force the more I feel it would be more in our interests to fight them now, rather than give them another 30 years to work out the kinks and we have to fight on their terms.
Posted by: DarthVader || 11/27/2018 11:17 || Comments || Link || E-Mail|| [336068 views] Top|| File under: Commies
Japan Set to Procure F-35B STOVL Aircraft
The Japanese government has decided to procure the F35B short take-off and vertical-landing (STOVL) stealth fighter aircraft as part of the new defense plan to be outlined next month. This information was reported by Japanese media Nippon News Network (NNN).

The carrier-borne aircraft would be procured to be deployed from the Japan Maritime Self-Defense Force(JMSDF) two Izumo-class helicopter destroyers, JS Izumo and JS Kaga. The two vessels, the largest in the JMSDF fleet with a displacement of 27,000 tons (full load) and a length of 248 meters would be modified in order to accommodate the aircraft.

The first ship in the class, Izumo was launched on 6 August 2013. The ship was commissioned on 25 March 2015. Kaga was commissioned on 22 March 2017. The F35B is a derivative of the F35A already operated by the Japan Air Self Defense Force.
Posted by: Thumper Hupineque1276 || 11/27/2018 00:00 || Comments || Link || E-Mail|| [336064 views] Top|| File under:
Economy
Trump administration looks to give private Medicare plans negotiating power on drugs
[The Hill] Insurers that participate in Medicare's prescription drug program would be able to exclude certain drugs if prices rise faster than inflation as part of a new proposal from the Trump administration.

The proposal, announced Monday, is aimed at lowering prescription drug costs for seniors by giving Medicare plans leverage in price negotiations.

Currently, private Medicare health plans are required to cover all or "substantially all" drug in six "protected" classes, such as HIV treatments, antidepressants and cancer drugs, regardless of cost.
This gives pharmaceutical companies little incentive to make the drugs affordable, administration officials said.

"The lack of any ability for Part D plans to manage drugs in the protected classes has allowed the pharmaceutical industry to command high prices on protected class drugs in Part D, without patients getting a good deal," Centers for Medicare and Medicaid Services Administrator Seema Verma said in a statement.

Under the proposal, health plans would be allowed to exclude protected drugs with price increases that are greater than inflation, as well as certain new drug formulations that are not a "significant innovation" over the original product.

The proposal could save taxpayers $692 million over a decade, officials said.
Posted by: Besoeker || 11/27/2018 01:49 || Comments || Link || E-Mail|| [336065 views] Top|| File under:
General Motors says cutting 15 percent of workforce to save $6 bln
[ENGLISH.ALARABIYA.NET] In a massive restructuring, auto giant General Motors announced Monday it would cut 15 percent of its workforce to save $6 billion and adapt to "changing market conditions."

The moves include shuttering three North American auto assembly plants next year: the Oshawa plan in Ontario, Canada; Hamtramck in bankrupt, increasingly impoverished, reliably Democrat, Detroit
... ruled by Democrats since 1962. A city whose Golden Age included the Purple Gang...
, Michigan and Lordstown in Warren, Ohio.

In addition, it will close propulsion plans in Baltimore, Maryland and Warren, Michigan, and two more plants outside of North America.

GM has been increasing its focus on highly popular trucks and SUVs and "now intends to prioritize future vehicle investments in its next-generation battery-electric architectures."
Posted by: Fred || 11/27/2018 00:00 || Comments || Link || E-Mail|| [336064 views] Top|| File under:
Europe
French official 'suspected of spying for North Korea'
[BBC] Benoît Quennedey was arrested on Sunday night over the "collection and delivery of information to a foreign power", they say.

He is being questioned by the domestic security agency, the DGSI.

His Paris home and the home of his parents near Dijon have been searched, reports say.

Mr Quennedey is a senior civil servant, working for the Senate's department of architecture, heritage and gardens. He is also president of the Franco-Korean Friendship Association (AAFC in French), which promotes closer ties with North Korea and supports the reunification of the divided Koreas.


Posted by: Besoeker || 11/27/2018 08:05 || Comments || Link || E-Mail|| [336069 views] Top|| File under: Commies
Swiss Poised to Reject Bid to Save Cow Horns
[An Nahar] Swiss voters on Sunday appeared set to reject a proposed constitutional amendment to preserve cow horns while approving a law that gives insurance companies broad leeway to spy on suspected welfare cheats.

The third measure on the ballot, a rightwing proposal that would have given Swiss judges supremacy over world courts, was also headed for defeat, according to provisional results released by the GFS Bern polling and research firm.

The poll is part of Switzerland

...home of the Helvetians, famous for cheese, watches, yodeling, and William Tell...
's famous direct democracy system, in which voters cast ballots on national issues four times a year.

The cow horn initiative was launched by livestock farmer Armin Capaul, who captured widespread media attention after he secured the more than 100,000 signatures needed to force a vote in an upstart campaign that began with few resources and no political support.

The proposal did not call for a ban on dehorning but sought a constitutional amendment that would have created incentives for farmers to let horns grow.

Capaul said his campaign was inspired by conversations with his herd in him home of Perrefitte, a municipality in the heart of the Jura mountain range.

Environmental and animal rights groups ultimately joined Capaul's effort but it was opposed by the government, which argued farmers had to remain free to manage their livestock as they saw fit.

Provisional results from GFS Bern said the proposal was likely to be rejected, with 54 percent voting against.

- INSURANCE COMPANY SPIES -
Voters were, however, poised to approve a measure in which the government sought consent for legal revisions passed in March that outline the type surveillance insurance companies can use to expose potential fraudsters.

Insurers in the wealthy Alpine nation had long spied on customers they suspected of making false claims, but that came to a stop following a 2016 ruling by the European Court of Human Rights, which said unregulated spying amounted to a violation of privacy.

The government insists that surveillance is necessary to curb insurance fraud and in turn keep costs low for all.

Sixty-seven percent of voters supported the revised law, according to GFS Bern's provisional results.

"What the Swiss wanted to show was that the social safety net is important, but that (for it to work) we all have to be absolutely responsible," Benjamin Roduit of the centre-right Christian Democratic Party told public broadcaster RTS.

Critics argued that the measures were hastily written under pressure from the insurance company lobby and do not explicitly prohibit serious, unjustified invasions of privacy.

Legal analysts have noted that the law does not prohibit insurers, or the detectives they hire, from recording or filming someone who is on their private balcony or in their garden, provided those areas are visible from a public space.

- SUPREME LAW -
Voters also looked set to overwhelmingly reject the initiative dubbed "Swiss Law First," which called for domestic law to be placed above international law.

The rightwing, anti-migrant Swiss People's Party (SVP) sought to portray the measure as essential for safeguarding national

illusory sovereignty

.

But the government and business groups were staunchly opposed, warning that hundreds of trade deals vital to the Swiss economy as well as the country's reputation would have been threatened by a formal repudiation of international courts.

"It is a huge defeat," SVP vice president Celine Amaudruz told RTS after just 33 percent of voters supported the proposal, according to provisional results.


Posted by: Fred || 11/27/2018 00:00 || Comments || Link || E-Mail|| [336069 views] Top|| File under:
Olde Tyme Religion
A Church Group Surrounded ICE After It Arrested An Illegal Alien, 27 Left In Cuffs
[Daily Caller] Police arrested 27 members of a North Carolina church for surrounding an Immigration and Customs Enforcement van and refusing to move after immigration officers arrested an illegal immigrant.

Members of CityWell United Methodist Church in Durham accompanied illegal immigrant Samuel Oliver-Bruno, whom they protected from deportation for 11 months, to an appointment to be fingerprinted at the U.S. Citizenship and Immigration Services in Morrisville, North Carolina. The group initially prayed for Oliver-Bruno and sang hymns in the parking lot, but turned frantic when they witnessed immigration officers arrest him. They surrounded the van into which officers placed Oliver-Bruno, refused to move after being told to disperse, and were arrested.

"We told the police chief, 'We understand this is your job, but we need you to understand that as a matter of conviction we cannot move, and you will have to arrest us,'" Pastor Cleve May told The Washington Post.

Congregants initiated a nearly 3-hour standoff with ICE officers to block Oliver-Bruno's arrest. Officers attempted to disperse the crowd, explaining to the congregants that according to U.S. law, Oliver-Bruno had to be deported.

"Listen up!" an assistant field officer shouted to the crowd. "The only way this is going to go down is this way: He's been ordered removed from the United States. That's it. I know the law, okay? So what we're going to do now ‐ you've got to disperse."

The congregants refused to move from the van, however, and instead continued chanting "Shame" at ICE officers and sang hymns.

The agent eventually stepped away from the crowd while Oliver-Bruno and two other officers remained in the van. Police arrived and arrested 27 of the church congregants and booked them in Wake County Detention Center with Oliver-Bruno.
Posted by: Besoeker || 11/27/2018 02:44 || Comments || Link || E-Mail|| [336066 views] Top|| File under:
Science & Technology
NASA's Insight Mars Lander arrives on the Red Planet, ends successful journey
[FOXNEWS] NASA announced that its Mars InSight lander landed successfully on the surface of the Red Planet, ending a journey that lasted six months and more than 300 million miles.

The InSight lander entered Mars' atmosphere just shortly after 2:40 p.m. EST on Monday and touched the surface at approximately 2:54 p.m. EST. The last part of the journey was the most harrowing, with NASA calling it "seven minutes of terror" due to the agency's inability to control the landing of the spacecraft, which cost $828 million. The anxious final moments of the lander's journey ended when a NASA official declared "touchdown confirmed!" sparking scenes of celebration at mission control in the agency's Jet Propulsion Laboratory in Pasadena, Calif.
Posted by: Fred || 11/27/2018 00:00 || Comments || Link || E-Mail|| [336072 views] Top|| File under:
Home Front: Culture Wars
Hispanic Babies Aborted in U.S. Outnumber Caravan Migrants 7 to 1
[Breitbart] Far more Hispanic babies have been aborted in the United States than there are migrants reported to be in the caravan en route through Mexico to the U.S. border.

A report released Friday by the Centers for Disease Control and Prevention (CDC) shows, in 2015, 72,056 Hispanic women ‐ or 17.5 percent of all women who reported abortions ‐ had abortions in the 31 states that reported abortion statistics, as well as in the District of Columbia.

According to the New York Times, the number of migrants in the caravan "could reach more than 10,000," officials estimate, revealing the number of Hispanic babies aborted in the United States to have outnumbered the estimated number of migrants by about seven to one.

The CDC report, titled "Abortion Surveillance ‐ United States, 2015," finds that Hispanic women had a higher rate of abortion in 2015 than non-Hispanic white women.

"In this report, abortion rates and ratios remained 1.5 and 1.3 times higher for Hispanic compared with non-Hispanic white women," reported the CDC.

Additionally, more Hispanic babies were aborted in New York City alone in 2015 than the number of migrants reported to be in the caravan.

The New York State Department of Health reports that, in 2015, 17,391 Hispanic babies were aborted in New York City.
Posted by: Besoeker || 11/27/2018 01:38 || Comments || Link || E-Mail|| [336063 views] Top|| File under:
Who's in the News
25
[untagged]
5
Islamic State
3
Commies
3
Govt of Iran
2
Hezbollah
2
Moslem Colonists
2
Sublime Porte
1
Govt of Syria
1
Hamas
1
al-Shabaab (AQ)
1
Houthis
1
al-Nusra
1
Taliban
1
Narcos
1
Palestinian Authority
1
Thai Insurgency
1
Arab Spring
1
Govt of Saudi Arabia
Bookmark
E-Mail Me
The Classics
The O Club
Rantburg Store
The Bloids
The Never-ending Story
Thugburg
Gulf War I
The Way We Were
Bio
Merry-Go-Blog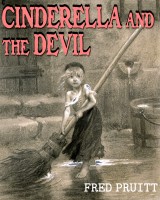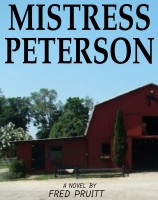 On Sale now!


A multi-volume chronology and reference guide set detailing three years of the Mexican Drug War between 2010 and 2012.

Rantburg.com and borderlandbeat.com correspondent and author Chris Covert presents his first non-fiction work detailing the drug and gang related violence in Mexico.

Chris gives us Mexican press dispatches of drug and gang war violence over three years, presented in a multi volume set intended to chronicle the death, violence and mayhem which has dominated Mexico for six years.
Click here for more information


Meet the Mods
In no particular order...


Steve White
Seafarious
tu3031
badanov
sherry
ryuge
GolfBravoUSMC
Bright Pebbles
trailing wife
Gloria
Fred
Besoeker
Glenmore
Frank G
3dc
Skidmark



Better than the average link...



Rantburg was assembled from recycled algorithms in the United States of America. No trees were destroyed in the production of this weblog. We did hurt some, though. Sorry.
35.172.111.47

Help keep the Burg running! Paypal: