-Lurid Crime Tales-
Baby cut from slain Chicago woman's womb dies
[DAWN] An infant boy who was cut from a reliably Democrat Chicago, aka The Windy City or Mobtown
... home of Al Capone, a succession of Daleys, Barak Obama, and Rahm Emmanuel,...
woman's womb with a butcher knife died on Friday at a hospital where he had been in grave condition since the April attack that killed his mother, family spokeswomen said.

Family spokeswoman Cecilia Garcia confirmed a family statement posted on Facebook that 19-year-old Marlen Ochoa-Lopez's baby died at Christ Medical Centre in Oak Lawn. A statement by family spokeswoman Julie Contreras expressed "great sadness" in announcing Yovanny Jadiel Lopez's death and said he died from a severe brain injury.

The baby had been on life support for more than a month and the family had been weighing whether to remove him from life support, but Garcia said the child simply died early on Friday.

Prosecutors say Clarisa Figueroa, 46, claimed she had given birth to the baby when she took him to a hospital on April 23. Figueroa and her 24-year-old daughter, Desiree Figueroa, have been charged with murder in Ochoa-Lopez's death. Clarisa Figueroa's boyfriend, Piotr Bobak, is charged with concealing a homicide.

Chicago police

front man

Anthony Guglielmi said that he expects both women will now be charged with murder in the baby's death. The three defendants are due back in court June 26.

Authorities contend that not long after Clarisa Figueroa's adult son died of natural causes, she told her family she was pregnant. They say she plotted for months to acquire a newborn, and that she posted an ultrasound and photos of a room decorated for a baby on her Facebook page. In March, she and Ochoa-Lopez connected on a Facebook page for pregnant women. The two first met in person around April 1, when Ochoa-Lopez went to the Figueroas' house and left unharmed, prosecutors allege. The teen returned on April 23 to accept Clarisa Figueroa's offer of free baby clothes, and as Desiree Figueroa was showing Ochoa-Lopez a photo album of her late brother to distract her, Clarisa Figueroa sneaked up behind her and strangled her with a cord.
Posted by: Fred || 06/16/2019 00:00 || Comments || Link || E-Mail|| [10794 views] Top|| File under:
-Obits-
Upstate New York judge suffers fatal heart attack in court
[NYPOST] An upstate New York judge died after having a heart attack on the bench.

Putman County Court Judge James Reitz, 57, was in his courtroom Friday morning when he was stricken. Court officers performed CPR and used a defibrillator to try to resuscitate him before he was taken to a hospital, the

News Agency that Dare Not be Named

reported.

He died shortly after arriving at the hospital, said Lucian Chalfen, a

front man

for the state court system.

Reitz lived in Mahopac and was a county judge since 2007. He was also an acting justice with the state Supreme Court, the Journal News reported. He previously worked as a lawyer in private practice.

State Sen. Terrence Murphy, who represents Putnam County, called Reitz "a giant" in a Facebook post, and said his legacy will be his Drug Court Program, which "should be a model for New York State."


Posted by: Fred || 06/16/2019 00:00 || Comments || Link || E-Mail|| [10795 views] Top|| File under:
Bishop to Exorcise Demons from Whole City While Flying Over It in Chopper
[SPUTNIKNEWS] Bishop of Buenaventura Ruben Dario Jaramillo Montoya is planning to sprinkle holy water over the Colombian city, which has been hit by a wave of violence, from a helicopter in an attempt to chase away demons. With this act, the Catholic

holy man

wants to stop the violence in the district capital of Valle del Cauca.

The bishop who devised the unconventional means to curb crime has gained the support of the National Navy for his plan to pour water on the entire population in order to chase out demons.

"We want to go around the whole of Buenaventura from the air and pour holy water onto it to see if we perform an exorcism [we can] get out all those demons that are destroying our port, so that God's blessing will come and get rid of all the wickedness that is in our streets", he told the Colombian broadcaster Blu Radio.

The Catholic

holy man

, as cited by The Daily Star, noted that the devil should be removed to see whether locals are able to "get back the tranquillity the city has lost with all this crime, wickedness and the drug trafficking". The large-scale exorcism is planned for mid-July, when the city festival is set to take place, according to the bishop.

His announcement came about a week after the body of 10-year-old Diana Tatiana Rodriguez, allegedly abused and tortured before her death, was discovered ‐ something which shocked the city and the whole country. Buenaventura has witnessed a spike in violence over recent months, as 51 murders have been registered there from January until May, which are 20 killings more than over the same period year last year. The city was reportedly one of the municipalities that suffered the most in the military conflict in Colombia and has become a strategic spot for

narco

s smuggling cocaine to the US.


Should they have announced this ahead of time? What if the exorcism doesn't take if the possessed body in question steps under a roof overhang or opens an umbrella?
Posted by: Fred || 06/16/2019 00:00 || Comments || Link || E-Mail|| [10793 views] Top|| File under:
Caribbean-Latin America
Massive electrical failure cuts power to Argentina and Uruguay
Non WOT, for now
[Fox News] A large electrical failure created a blackout in Argentina and Uruguay on Sunday, leaving both countries without power.

Areas of Brazil and Paraguay were also impacted by the outage, which happened just after 7:00 a.m. according to the BBC.

"A massive failure in the electrical interconnection system left all of Argentina and Uruguay without power," electricity supply company, Edesur said in a tweet. The blackout occurred as people were getting ready to head to the polls for local elections in Argentina. It's not clear how the blackout will impact the voting process.

Alejandra Martinez, an Edesur spokeswoman, described the blackout as "unprecedented." She exclaimed, "This is the first time something like this has happened across the entire country."
Trains were out of service in Argentina; however, flight service continued in the country due to backup generators, according to Argentine news site Infobae.

Gustavo Lopetegui, Argentina's energy secretary, said that power was being restored to certain areas to the South American country. He said the cause of the massive outage was unknown at the time, while reports suggested it was due to a grid failure.

Edesur tweeted that power was being restored, starting with 34,000 initial customers and the process of normalization could take several hours
Posted by: Frank G || 06/16/2019 13:19 || Comments || Link || E-Mail|| [10799 views] Top|| File under:
Juan Guaidó Confirms More Talks, This Time in Sweden
[BREITBART] Venezuelan President Juan Guaidó

...President of Venezuela's National Assembly, recognized as president of the nation by countries other than Russia, China, Cuba, and kindred beacons of personal liberty...
confirmed on Thursday he sent a team of diplomats to Sweden to negotiate with other world powers towards a solution to the country's ongoing political and humanitarian crisis.

The talks, which took place in the Swedish capital of Stockholm, were attended by representatives of Russia, the Vatican, Cuba, and the Europe
...the land mass occupying the space between the English Channel and the Urals, also known as Moslem Lebensraum...
an Union. The United States was invited but declined to attend.

None of the state actors participating recognize Guaidó as the nation's president.

"As we have said at all times, the whole world already knows the product of that meeting, that we Venezuelans have many options for the transitional government," Guaidó said Thursday during a visit to Mérida state.

Guaidó also responded to warnings from various Venezuelan figures against participating in the talks with the regime or its international backers, claiming that "all the spaces that approximate the cessation of usurpation, transitional government, and free elections are valid for the government of Venezuela."

The 35-year-old, who the Venezuelan National Assembly swore into office in January, went on to argue that the talks were "proof that there is a worldwide consensus that there must be a free presidential election in Venezuela, and that the usurpation must stop."


Posted by: Fred || 06/16/2019 00:00 || Comments || Link || E-Mail|| [10793 views] Top|| File under: Commies
Caucasus/Russia/Central Asia
Russia Fast-Tracks Passports for Eastern Ukraine
[BREITBART] Russia began issuing "fast-tracked" passports to residents of eastern Ukraine this week, in accordance with an order signed by Russian President Vladimir Putin

...President-for-Life of Russia. He gets along well with other presidents for life. He is credited with bringing political stability and re-establishing something like the rule of law, which occasionally results in somebody dropping dead from poisoning by polonium or other interesting substance. Under Putin, a new group of business magnates controlling significant swathes of Russia's economy has emerged, all of whom have close personal ties to him. The old bunch, without close personal ties to Putin, are in jail or in exile or dead from poisoning by polonium or other interesting substances...
in April. Some sixty residents of Ukraine's Donbas region crossed the Russian border to receive their passports in a ceremony on Friday.

The Russian Interior Ministry opened two Migration Service offices in the Rostov area in late April to fulfill Putin's decree that "individuals permanently residing in certain areas of Ukraine's Donetsk and Lugansk regions have the right to apply for Russian citizenship under a fast-track procedure." Donetsk and Lugansk are the areas where separatists aligned with Russia have been fighting the Ukrainian military.

"Today is the first trip. Later, it is planned to deliver citizens to the territory of the Russian Federation almost every day according to the lists we are provided with," a Migration Service official said.

The Russian government claimed this fast-track passport procedure was instituted "to protect human rights


...which are usually open to widely divergent definitions...


and freedoms," but the Europe

...the land mass occupying the space between the English Channel and the Urals, also known as Moslem Lebensraum...
an Union blasted it as "another attack on Ukraine's

illusory sovereignty

by Russia" that ran counter to the "spirit and objectives" of the 2015 Minsk Accords.

The Minsk Accords were a set of agreements between Ukraine and Russia that were supposed to end the civil war in eastern Ukraine, which has killed over 13,000 people. One goal of these agreements was to de-escalate the confrontation in Donbas by providing more autonomy for its residents while reinforcing Ukraine's

illusory sovereignty

.

The Ukrainian government in May invalidated Russian passports issued to Ukrainian citizens in Donetsk and Luhansk. Passports issued by Russian offices in the Rostov region were specifically outlawed by the edict.

The Ukrainians said sanctions would be leveled against Russian Federation officials who participated in the expedited-passport program, while Ukrainians who accept the illegal passports might be deprived of their pensions and social benefits.


Posted by: Fred || 06/16/2019 00:00 || Comments || Link || E-Mail|| [10794 views] Top|| File under:
China-Japan-Koreas
Hong Kong and China Give In to Protesters, Suspend Extradition Bill
[BREITBART] Hong Kong Chief Executive Carrie Lam said on Saturday that a proposed extradition bill will be suspended, handing a stunning victory to thousands of protesters who packed the streets for a week to oppose legislation strongly desired by the mainland Chinese government.


Apparently the tanks were committed elsewhere...for now


Lam told a

presser

on Saturday that a growing number of pro-Beijing

politician

s urged her to suspend the bill after massive protests. She added that Taiwan struck a blow against the extradition law by stating it would refuse to accept the murder suspect whose case was commonly cited as a justification for changing Hong Kong's extradition law.

Critics were deeply concerned about making extradition easier to China, which has an abysmal human rights
...which are usually entirely different from personal liberty...
record and a highly politicized justice system. Demonstrators feared passage of the bill would strike a mortal blow against Hong Kong's unique autonomy and subject them to abusive prosecutions by the Chinese Communist Party.

"The urgency of passing this bill within this term has maybe disappeared," said Lam, claiming the Taiwanese murder case was the true reason she pushed so hard for the bill, not her political allegiance to Beijing.

Lam cited two occasions when the extradition bill was amended to address public concerns, but conceded opposition to the legislation was too strong to ignore. She claimed her "explanation and communication work has not been sufficient or effective."


Posted by: Fred || 06/16/2019 00:00 || Comments || Link || E-Mail|| [10797 views] Top|| File under: Commies
Cyber
Project Veritas video where whistleblower exposes Big Tech censorship re-uploaded with censored material removed
[YouTube] This video has been re-uploaded. Due to privacy complaints, some of the investigative journalism in this report has been censored. You can view the full, un-redacted version on our website: https://www.projectveritas.com/2019/06/11/tech-insider-blows-whistle-on-how-pinterest-listed-top-pro-life-site-as-porn-bible-verses-censored/


Insider: Search Term "Christian" Won't Auto-Complete, Others Can't Trend, No Notifications, or Recommendations

Pinterest Blacklisted Pro-Life Group LiveAction.org, Classified as "Pornography," Cannot Link to Site

Leaked "Sensitive Terms List" Includes "bible verses" and "christian easter"

Ben Shapiro Commentary Censored in "zero tolerance moment," Slack Messages Reveal

Planned Parenthood Undercover Videos Marked as "harmful" Conspiracy

Veritas Calls On More Silicon Valley Insiders to Come Forward



Youtube Has Censored Tim Pool's Video About Youtube Censorship, Yes Seriously
James O'Keefe and Project Veritas really kicked over an anthill. Silicon Valley is furious that an investigative journalist and a whistleblower exposed them.

Alex Jones was the test. They waited a little bit. No one cared that much. Now it's game on.


Posted by: Herb McCoy || 06/16/2019 00:00 || Comments || Link || E-Mail|| [10795 views] Top|| File under:
Europe
French Protesters Hang Up Their Yellow Vests
[WSJ] Battered by leadership crisis and flagging support, movement that tested President Emmanuel Macron now faces uncertain future.


To put it more bluntly, the yellow vest movement has fizzled. Here's hoping the reduction of the intrusive power of the French state they tried to fight for happens anyway.

Shops that once boarded their windows every Saturday, bracing for yellow-vest riots, are humming again. President Emmanuel Macron is rebooting the economic overhauls that once fueled yellow-vest ire. The weekly flood of protesters in

Gay Paree

has become a trickle.

On Saturday, only 7,000 demonstrators

erupted into the streets

across the country, according to the French Interior Ministry. That is compared with a quarter million people on Nov. 17 when the movement began as a protest against fuel taxes.

Continued on Page 49
Posted by: trailing wife || 06/16/2019 10:34 || Comments || Link || E-Mail|| [10797 views] Top|| File under:
German Court Fines Two Gynecologists for Abortion Ad
[NYT] BERLIN ‐ Two German gynecologists have been fined by a Berlin judge for promoting abortion services on their website, running afoul of a Nazi-era law that makes it a crime to advertise the procedure in detail.

The law, known as 219a, was revised this year to allow doctors to state whether they offered abortions, but language that is considered to go beyond simply listing the service was still forbidden.

The ruling on Friday is the first time that a fine was handed down since the law ‐ which was largely ignored for years ‐ was changed. Anti-abortion activists had brought the case to the public prosecutor, according to local news reports.

Abortion is legal in Germany through the first 12 weeks of a pregnancy.
Posted by: Besoeker || 06/16/2019 05:48 || Comments || Link || E-Mail|| [10797 views] Top|| File under:
India-Pakistan
'It was a reaction': Ministry responds to Sami Ibrahim's allegations against Fawad Chaudhry
[DAWN] The Ministry of Science and Technology on Saturday issued a response to allegations that federal minister Fawad Chaudhry slapped journalist Sami Ibrahim and said that the "incident" should not be treated as a "clash between two institutions but as a conflict between two individuals".

Ibrahim had reportedly filed a complaint at Mansoorabad

cop shoppe

in Faisalabad


...formerly known as Lyallpur, the third largest metropolis in Pakistain, the second largest in Punjab after Lahore. It is named after some Arab because the Paks didn't have anybody notable of their own to name it after...


, accusing Chaudhry of slapping him at a wedding. A copy of the reported complaint, that is circulating on social media and was retweeted by Ibrahim, alleged that Chaudhry had slapped and cursed the journalist without any provocation. It also accused the Science and Technology minister of threatening Ibrahim.

The statement issued by the ministry today said that Chaudhry had "reacted after another person tried to wound his self-esteem". The response does not state the nature of the minister's reaction.

"To term a patriotic Pak and government office holder as an agent of [enemy agencies] is contrary to moral and journalistic ethics," the statement said.

"Along with protesting against [Chaudhry's] actions, [people must] also ask Sami Ibrahim why he trampled over a patriotic Pak's self esteem," it added.


Posted by: Fred || 06/16/2019 00:00 || Comments || Link || E-Mail|| [10795 views] Top|| File under: Govt of Pakistan
Uttar Pradesh police arrest third Nation Live journalist on accusations of 'defaming' chief minister
[CPJ.ORG] On Monday, Uttar Pradesh police arrested Anshul Kaushik, an editor with privately owned TV news station Nation Live, on charges of defaming Adityanath, according to the Press Trust of India (PTI) news agency. On June 8, two days before Kaushik's arrest in Noida, police arrested Kaushik's colleagues Anuj Shukla and Ishita Singh on similar charges.

"The Uttar Pradesh government and police must immediately end their witch hunt against Nation Live journalists," said Carlos Martinez de la Serna, CPJ's program director in New York. "Jailing journalists is a disproportionate response and has a chilling effect on the press."

The Gautam Buddh Nagar District Court in Surajpur ordered Kaushik to be held for 14 days pending police investigation, according to PTI.

On Sunday, CPJ reported that police claimed Nation Live "conducted a panel discussion without checking facts on 'defamatory allegations' made by a woman against the [chief minister]." Police stated that the alleged defamatory statements against Adityanath could have led to "a possible law and order situation."

On the same day as Shukla and Singh's arrests, Uttar Pradesh police also arrested freelance journalist Prashant Kanojia on related defamation charges after he posted footage from the discussion on social media. Kanojia was released on bail today after a Supreme Court order, according to Indian Express.


Posted by: Fred || 06/16/2019 00:00 || Comments || Link || E-Mail|| [10793 views] Top|| File under:
Pakistani Minister Turns Into 'Cat' Amid Live Presser in Viral Gaffe (PHOTO)
[SPUTNIKNEWS] Local officials later clarified that the official press conference's online translation had been "augmented" with filters due to a "human error".

The administrators of the official Facebook page for the Pakistani party Tehreek-e-Insaf (PTI), governing the province of Khyber Pakhtunkhwa, have managed to turn a regular local government presser into a source of unstoppable laughter as they live streamed the event with a "cat filter" on, a journalist from Associated Reporters Abroad reported, posting screenshots. As a result, the deadpan face of local Minister for Health and Information Shaukat Ali Yousafzai was "cheered up" with a cat "mask".

Local officials later clarified that the filter was enabled due to a "human error by one hard working volunteer" and added that measures have been taken to avoid such mistakes in the future.

The sight of the minister and his colleagues' faces altered by the filter sent many netizens into fits of non-stop laughter over the whole situation. The video of the stream, published on the Facebook page of ruling party Tehreek-e-Insaf (PTI), has since been deleted.


Posted by: Fred || 06/16/2019 00:00 || Comments || Link || E-Mail|| [10793 views] Top|| File under:
SC dismisses review appeal against acquittal of accused in Mukhtaran Mai gang-rape case
[TRIBUNE.PK] The Supreme Court on Thursday dismissed a review appeal filed by Mukhtaran Mai against the acquittal of 13 people accused in the gang-rape case.

A three-member bench headed by Justice Gulzar Ahmed announced the decision. The court also stated that the points raised in the petition may be looked at in another case.

Justice Ahmed advised that the petition should be shortened and said: "Shorten the review petition or it will drag on for 10 years."

Mai's lawyer, Aitizaz Ahsan, informed the court that the Lahore High Court (LHC) in its 2005 verdict had stated that no injuries resulting from a sexual assault were visible even though witness statements said otherwise.

In June 2002, Mai was gang-raped on orders of a 'panchayat' as punishment after her younger brother was accused of illicit relations with a girl from a rival tribe.

In August 2002, an anti-terrorism court awarded death penalty

to six out of 14 identified by Mai ‐ four were sentenced for rape while two were awarded capital punishment for being part of the village council. The ATC released eight others.

In March 2005, five convicts were acquitted by a Lahore High Court bench while one's sentence was converted into life imprisonment.

The acquittal was challenged in the apex court. A three-judge bench headed by Justice Mian Shakirullah Jan and comprising former CJPs Nasirul Mulk and Mian Saqib Nisar upheld LHC decision and rejected the appeal in its April 2011 verdict.

Mai filed a review petition against the judgment in May 2011. In her review petition, Mai has pleaded that the court should review and recall the judgment and grant relief as prayed in the appeal. She had also requested the court to constitute a larger bench to hear her petition, contending that she is aggrieved of and dissatisfied with the findings of the court.


Posted by: Fred || 06/16/2019 00:00 || Comments || Link || E-Mail|| [10795 views] Top|| File under: Govt of Pakistan
No laughing matter: Pakistan's media regulator moves to bar satire from airwaves
"Good evening, ladies and germs! I just flew in from Lahore and boy, are my arms tired!"


[ARABNEWS.PK] Embattled comedians have decried a notice by the Pak media regulator 'advising' TV channels not to broadcast satire, calling it an attack on freedom of speech and a sign of growing censorship in an industry already in disarray because of state pressure.


"Take my wives. Please!"


Pakistain's media was widely seen as among the region's most vibrant after military rule ended in 2008, but newspaper and TV journalists now widely say a crackdown that began in the run-up to last year's general election has widened into widespread censorship and self-censorship by journalists fearful of the repercussions of criticizing the government, the military or the courts.


[Ba-dum-bum! KABOOM!]


In a new blow to media freedom, the Pakistain Electronic Media Regulatory Authority (PEMRA) issued a notice this week advising TV channels to refrain from using "caricatures, animated characters, photo-shopped images and funny memes" that poked fun at political figures or law enforcement agencies.


"A rabbi, a mullah, and a duck walk into a bar..."


"Public sentiments are agonized by the trend of demeaning leadership of the country," the PEMRA notice said.


"'Gimme a kosher wine!' sez the rabbi."


Pak comedians say they have faced similar censure in the past but this week's advisory felt more severe.


"'Gimme a halal glass of lukewarm tea,' sez the mullah."


"It has happened to media and comedians before us and it will happen after us, but this time it's very intense because there is an atmosphere that no comedy or satire will be tolerated," Shafaat Ali, a comedian who rose to fame in 2016 for his impressions of then cricketer-turned-politician Imran Khan.

... aka The Great Khan, who who convinced himself that playing cricket qualified him to lead a nuclear-armed nation with severe personality problems...


"'Quack!' sez the duck."


"A society that cannot make fun of itself can't be a healthy society," he added, saying comedy offered a light-hearted way of creating awareness about difficult political and social issues.


"'Blashphemy! sez the mullah."



Posted by: Fred || 06/16/2019 00:00 || Comments || Link || E-Mail|| [10793 views] Top|| File under: Govt of Pakistan
Who's in the News
36
[untagged]
8
Taliban
5
Govt of Iran
3
Govt of Pakistan
2
Commies
2
Hamas
2
Islamic State
2
Moslem Colonists
1
Govt of Iraq
1
Houthis
1
al-Shabaab (AQ)
1
Govt of Syria
1
al-Qaeda in North Africa
Bookmark
E-Mail Me
The Classics
The O Club
Rantburg Store
The Bloids
The Never-ending Story
Thugburg
Gulf War I
The Way We Were
Bio
Merry-Go-Blog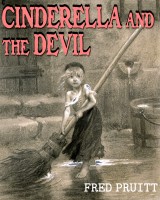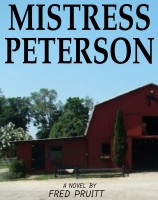 On Sale now!


A multi-volume chronology and reference guide set detailing three years of the Mexican Drug War between 2010 and 2012.

Rantburg.com and borderlandbeat.com correspondent and author Chris Covert presents his first non-fiction work detailing the drug and gang related violence in Mexico.

Chris gives us Mexican press dispatches of drug and gang war violence over three years, presented in a multi volume set intended to chronicle the death, violence and mayhem which has dominated Mexico for six years.
Click here for more information


Meet the Mods
In no particular order...


Steve White
Seafarious
tu3031
badanov
sherry
ryuge
GolfBravoUSMC
Bright Pebbles
trailing wife
Gloria
Fred
Besoeker
Glenmore
Frank G
3dc
Skidmark



Better than the average link...



Rantburg was assembled from recycled algorithms in the United States of America. No trees were destroyed in the production of this weblog. We did hurt some, though. Sorry.
18.232.127.73

Help keep the Burg running! Paypal: