-Short Attention Span Theater-
Cher Wishes Trump 'Was Locked In a Hot Cage with Dirty Water'
[BREITBART] Left-wing pop singer Cher is once again on the attack against President Donald Trump

...Oh, noze!...
over immigration policy as she reacts to the newest reports of ICE detentions.

Cher jumped to her Twitter account to bemoan the renewed reports that Immigration and Customs Enforcement is holding children of illegal aliens who tried to sneak across the U.S.-Mexico border.

Cher was apparently so incensed that she said she wished the president was "Locked In Hot Cage, With Dirty Water."

Cher went on with a series of unsupported accusations:


"Our President At Work.
Saw Video Of Baby In
Custody. Theres Breakout of Chickenpox, Measles, Children Live outdoors in Texas heat,
Bad food, Dirty Water, unsanitary Conditions, Physical, Emotional,
Sexual Abuse.
Trumps a psychotic Ass.
Wish He Was Locked In Hot Cage, With Dirty Water."
Posted by: Fred || 06/16/2019 00:00 || Comments || Link || E-Mail|| [6590 views] Top|| File under:
-Land of the Free
Rep. Will Hurd disinvited to cybersecurity conference after Pro-Life voting record draws outrage
[Fox] Rep. Will Hurd, R-Tex, will no longer be speaking at cyber security conference after critics expressed outrage over his voting record on women's issues.

Hurd, a former undercover CIA officer and an advocate for cybersecurity on Capitol Hill, was invited to speak at Black Hat, one of biggest cyber security conferences in the country, being held in Las Vegas in August. But Tech Crunch security editor Zach Whittaker highlighted on Thursday what he described was Hurd's "terrible voting record on women's rights." It includes voting against funding for Planned Parenthood, programs supporting women in STEM (science, technology, engineering, mathematics) fields, and his support on restricting late-term abortions.


But Hillary "wipe it? like with a cloth?" is still speaking
Posted by: Besoeker || 06/16/2019 06:04 || Comments || Link || E-Mail|| [6509 views] Top|| File under:
Caucasus/Russia/Central Asia
POTUS - NYT article claiming 'US targeting Russian Power Grid' is fake news, total bullshi*
[Breitbart] President Donald Trump on Saturday denied a New York Times report claiming the U.S. is ramping up cyber attacks against Russia, calling the decision to run the article a "virtual act of treason."

According to the Times, the U.S. is increasingly targeting Russia's electric power grid and has even gone as far as to install debilitating code inside it. The operation is the first of its kind, according to the newspaper, which also claimed two administration officials said President Donald Trump is believed not to have been briefed on the mission.

Reacting to the report in a pair of tweets, President Trump wrote: "Do you believe that the Failing New York Times just did a story stating that the United States is substantially increasing Cyber Attacks on Russia. This is a virtual act of Treason by a once great paper so desperate for a story, any story, even if bad for our Country."

The president went on to deny the report's veracity, stating it was "NOT TRUE!"

"Anything goes with our Corrupt News Media today. They will do, or say, whatever it takes, with not even the slightest thought of consequence! These are true cowards and without doubt, THE ENEMY OF THE PEOPLE!" he concluded.
Posted by: Besoeker || 06/16/2019 04:52 || Comments || Link || E-Mail|| [6529 views] Top|| File under:
Fifth Column
Durham has questions for Brennan, NSA's Mike Rogers has the answers
[COMMDIGINEWS] US Attorney John Durham is looking at the Intelligence Community Assessment from October 2016. And Durham is asking CIA officials some pointed questions. About how it came to its discredited, partisan conclusions? Who was involved? How did they manipulate the process? Who is part of the origins of the Russia hoax conspiracy? Does Mike Rogers have the answers?

You remember John Brennan

...director of the CIA under the Obama administration. One of the deeper dwelling denizens of the Deep State, possibly even the guy who lit the match that launched the Russiagate coup attempt...
's Intelligence Community Assessment. This is the document where 17 US intelligence agencies all "unanimously" concluded that Vladimir Putin


...President-for-Life of Russia. He gets along well with other presidents for life. He is credited with bringing political stability and re-establishing something like the rule of law, which occasionally results in somebody dropping dead from poisoning by polonium or other interesting substance. Under Putin, a new group of business magnates controlling significant swathes of Russia's economy has emerged, all of whom have close personal ties to him. The old bunch, without close personal ties to Putin, are in jail or in exile or dead from poisoning by polonium or other interesting substances...


personally authorized FSB operations designed to favor Donald Trump
...The tack in the backside of the Democratic Party...
and harm Perennial Presidential Campaigner Hillary Crooked Hillary Clinton
... former first lady, former secretary of state, former presidential candidate, Conqueror of Benghazi, Heroine of Tuzla, formerly described by her supporters as the smartest woman in the world, usually described by the rest of us as The Thing That Wouldn't Go Away...
in the 2016 election.

The implication was, of course, that Trump was possibly a Russian agent.

Except it wasn't 17 agencies as only four were involved in making the actual assessment. The CIA, DNI, DOJ, and NSA. Only three people were part of formulating the document. John Brennan, James Clapper, and the infamous Peter Strzok.

Strzok keeps popping up at every phase of the Russia hoax. The Mifsud, Downer, Halper frame job of George Papadopoulos. Launching the counterintelligence investigation against Donald Trump.

Strzok was reportedly JamesThe spine of the FBI is the rule of law Comey

The disgraced, except in his own mind, former head of the FBI...
's ongoing liaison with John Brennan. He apparently is the principal author of the Intelligence Community Assessment, with input from Brennan and Clapper. How convenient.

The report was never circulated to the other 13 intelligence agencies for comment. Most significantly the Department of Homeland Security (DHS), the Defense Intelligence Agency (DIA), and the State Department intelligence services were all excluded from the review process.

The DIA has enormous expertise in Russia and cyber warfare. Presumably the focus of the Intelligence Community Assessment. Brennan and Strzok clearly didn't want anyone messing with his special partisan garden party. Or contradicting their strident and deliberately defamatory conclusions.

But there were enormous flies in the ointment that were overlooked when the "unanimous" estimate was leaked to the press in October of 2016. It wasn't "unanimous" at all.

Brennan, Clapper, Comey, and Strzok, on behalf of the CIA, DNI and DOJ, had "high confidence" in the extremely volatile and partisan conclusions. But Admiral Mike Rogers at the NSA had only "moderate confidence" in the conclusions. He had good reason to doubt the Intelligence Community Assessment.

Mike Rogers knew that Brennan, Clapper, and Comey had been illegally accessing NSA programs to spy on American citizens on behalf of the Obama White House since 2012.


Posted by: Fred || 06/16/2019 00:00 || Comments || Link || E-Mail|| [6543 views] Top|| File under:
Home Front: Politix
O'Rourke: President O'Rourke Will Take Executive Action to End New Oil and Gas Leases on Federal Lands
[BREITBART] Former Democrat Congressman and presidential hopeful Robert "Beto" O'Rourke;

...Kennedyeque businessman, musician, skateboard artiste, and politician who represented Texas' 16th congressional district in the United States House of Representatives from 2013 to 2019. Beto is a Latino nickname for people whose names end in "erto," like "Roberto" or "Alberto." He is seeking the Dem nomination for President in 2020 because he has nice hair and lots of teeth. He was born into a local political family in El Paso, Texas and is a graduate of Woodberry Forrest School and Columbia University. In 2005, he was elected to the El Paso City Council. He was elected to Congress in 2012 after defeating eight-term incumbent Silvestre Reyes in the Democratic primary. He declined to seek re-election in 2018, running for the Senate against Republican Ted Cruz, running a competitive campaign that drew national attention because of his skateboarding skills. A few months after he lost, he announced his campaign for President...
will fight climate change through executive action "when" he is elected by ending new leases for oil and gas production on federal lands.

O'Rourke made the remarks in an interview on Thursday with taxpayer-funded National Public Radio, which pushed the candidate on climate change policy and left out most of what he said about it in the published transcript on NPR's website, only citing his comment that we need to "free ourselves from fossil fuel" and make the same kind of investments that took man to the moon.

Morning Edition host Steve Inskeep asked O'Rourke if he would ask Americans to make sacrifices.

Inskeep said:

When you talk to scientists about what would be necessary to get to zero carbon emissions, they often talk about people having to change their daily behaviors ‐ drive an electric car; that's not such a bad change. Live in a smaller house. People might feel uncomfortable with that. Have fewer children. Eat less meat. Are you not going to demand any kind of sacrifice from anyone in order to get to zero carbon emissions?

"Yeah, we're going to have to make an investment as a country," O'Rourke said. "It is not going to necessarily be easy."

"Here is the opportunity to meet a true existential threat of this moment, and I'm confident that it's going to bring out the absolute best in us," O'Rourke said. "It's nothing to be afraid of ‐ something to meet head on and to overcome and to do it together."
Posted by: Fred || 06/16/2019 00:00 || Comments || Link || E-Mail|| [6492 views] Top|| File under:
Black Leaders Respond to Gillibrand: Abortion Is 'Racist,' Not Pro-Life Judges
[BREITBART] Black leaders responded to the statement by Sen. Kirsten Gillibrand
...
Machine non-entity selected to become the successor to Hillary Clinton as Senatrix-for-Life from Noo Yawk. She is running for the Dem presidential nomination in 2020. She has no observable principles, will apparently say anything to anyone, and seemingly lacks any personality of her own....
that judges who would not uphold Roe v. Wade are akin to being "racist" by reminding the 2020 Democrat hopeful it is her party that has embraced abortion, which has ended the lives of more black babies than those of any other race.

Evangelist Alveda King, director of Civil Rights for The Unborn for Priests for Life, said she is "up in arms" after hearing Gillibrand's comments during an interview with the Des Moines Register, in which the senator from New York compared pro-life beliefs to racism.

"Abortion is racist," King said on a Priests for Life podcast. "It takes the lives of the most vulnerable part of the human population ‐ that is an innocent human being in the womb, with no representation legally."

In a press statement, King called on Gillibrand to "apologize" for comparing pro-life individuals to "racists."
Posted by: Fred || 06/16/2019 00:00 || Comments || Link || E-Mail|| [6607 views] Top|| File under:
Spartacus: I Can't 'Stand Idly By' as Trump 'Wants to Step Towards Authoritarianism'
[BREITBART] On Saturday's broadcast of MSNBC's "AM Joy," 2020 presidential candidate Senator Cory Spartacus Booker

U.S. Senator-for-Life from Noo Joisey, formerly the mayor of Newark. Booker is a candidate for president in 2020, running on a platform of Make America Newark. He once wrote an essay on how to grope babes. He is noted for having an imaginary friend named T-Bone...
(D-NJ) expressed support for beginning an impeachment inquiry against President Trump and stated that he can't "stand idly by as the president trashes that Constitution and wants to step towards authoritarianism."


Ferociously heterosexual Cory Booker


Booker said, "I can't sit here, having sworn an oath, as a United States senator, to uphold the Constitution, to stand idly by as the president trashes that Constitution and wants to step towards authoritarianism. So, I know the politics may be very difficult, the politics might not be right for the Democratic Party right now. But in the long arc of history, I swore this oath, I got involved to do what is right, and the right thing is to do is when someone wants to violate our Constitution and not subject themselves to the checks and balances, that we must hold them accountable."
Posted by: Fred || 06/16/2019 00:00 || Comments || Link || E-Mail|| [6575 views] Top|| File under:
Court tosses lawsuit from homely woman who claimed Trump 'forcibly kissed' her
[NYPOST] A lawsuit filed against President Trump by a former campaign staffer who claimed that he "forcibly kissed" her in 2016 has been thrown out of a Florida federal court.

Alva Johnson, 43, an outreach director for Trump in Alabama and Florida, said that the then-candidate went for a lip-lock outside one of his rallies in Tampa, Fla., on Aug. 24, 2016.

"I immediately felt violated because I wasn't expecting it or wanting it," she told the Washington Post in February, when she filed suit. "I can still see his lips coming straight for my face."

Johnson said she turned her head to avoid the smooch, which landed on her cheek, instead.

But witnesses including then-Florida Attorney General Pam Bondi said the incident never happened.

Johnson, who is African American, also made allegations of pay discrimination in her filing.
Posted by: Fred || 06/16/2019 00:00 || Comments || Link || E-Mail|| [6524 views] Top|| File under:
Klobuchar says she supports Trump impeachment proceedings 'beginning now'
[KSTP] Democratic presidential candidate Amy Klobuchar

Senatrix from Minnesota, candidate for the Dem presidential 2020 nomination. You can tell the kind of husband a boy will make by the way he treats his mother. You can tell the kind of leader a politician will make by the way he treats his staff. Klobuchar is reportedly overbearing, snide, and dictatorial with her people. She see this as merely getting the best from them. Her name spelled backward in the Russian alphabet would be "Rachubolk," which sounds pretty daggone suspicious...
says she would support impeachment proceedings against President Donald Trump
...Perhaps no man has ever had as much fun being president of the US...
"beginning now."

The Minnesota senator's comment to CNN Friday followed Trump's statement this week that he'd take information from a foreign power that offered dirt on an opponent.
Posted by: Fred || 06/16/2019 00:00 || Comments || Link || E-Mail|| [6571 views] Top|| File under:
Kamala Harris visits Las Vegas McDonald's to protest with workers
[MSN] As a college student, Kámala Harris

Former Oakland mayor Willie Brown's former mistress, now a senatrix from California and 2020 Dem presidential hopeful, indistinguishable from the others...
worked at McDonald's.

On Friday afternoon, she visited a Las Vegas location of her former workplace to push for a $15 minimum wage ‐ all while campaigning for a new job: President of the United States.

"I did the french fries and I did the ice cream,"
and I did the manager
said the Democratic senator from

Caliphornia, an impregnable bastion of the Democratic Party,

, surrounded by workers of the fast-food franchise as they rallied around the country demanding higher pay and the right to a union. "There was not a family relying on me to pay the rent, put food on table, and keep the bills paid by the end of the month ‐ but the reality of McDonald's is that a majority of the folks who are working there today are relying on that income to sustain a household and a family."

Harris is among the majority of Democratic presidential candidates who support raising the federal minimum wage to $15 an hour, up from $7.25.

"If we want to talk about these golden arches being a symbol of the best of America, well, the arches are falling short," Harris said. "We have got to recognize that working people deserved livable wages."

McDonald's Corp. has said it recognizes workers' rights to join labor unions. The company also says it doesn't control wages in their franchise restaurants but that the average starting wage at corporate-owned restaurants exceeds $10 an hour.
Posted by: Fred || 06/16/2019 00:00 || Comments || Link || E-Mail|| [6564 views] Top|| File under:
Home Front: Culture Wars
Black Community Leaders Points to NFL Millionaires to Prove Slavery Reparations Idea is 'Fools Gold'
[Daily Caller] Woodson Center founder and president Bob Woodson criticized the concept of slavery reparations, calling it "fools gold" that will do nothing to help the black community in the long run.
During a Friday night appearance on Fox News' "Tucker Carlson Tonight," Woodson bolstered his point by bringing up an uncomfortable fact about once-rich NFL players, that the vast majority are broke within three years after ending their football careers.

Fox News host Tucker Carlson began the segment by pointing to several Democratic presidential candidates this Spring falling over themselves to pander to Al Sharpton at his National Action Network (NAN) conference.


If they don't bring home the bacon, why would anyone pay any attention?
Posted by: Besoeker || 06/16/2019 05:36 || Comments || Link || E-Mail|| [6605 views] Top|| File under:
Who's in the News
36
[untagged]
8
Taliban
5
Govt of Iran
3
Govt of Pakistan
2
Hamas
2
Commies
2
Islamic State
2
Moslem Colonists
1
al-Qaeda in North Africa
1
Govt of Iraq
1
Govt of Syria
1
Houthis
1
al-Shabaab (AQ)
Bookmark
E-Mail Me
The Classics
The O Club
Rantburg Store
The Bloids
The Never-ending Story
Thugburg
Gulf War I
The Way We Were
Bio
Merry-Go-Blog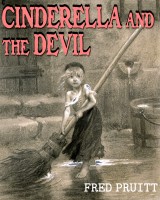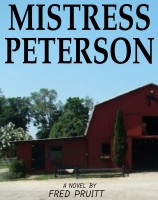 On Sale now!


A multi-volume chronology and reference guide set detailing three years of the Mexican Drug War between 2010 and 2012.

Rantburg.com and borderlandbeat.com correspondent and author Chris Covert presents his first non-fiction work detailing the drug and gang related violence in Mexico.

Chris gives us Mexican press dispatches of drug and gang war violence over three years, presented in a multi volume set intended to chronicle the death, violence and mayhem which has dominated Mexico for six years.
Click here for more information


Meet the Mods
In no particular order...


Steve White
Seafarious
Pappy
lotp
Scooter McGruder
john frum
tu3031
badanov
sherry
ryuge
GolfBravoUSMC
Bright Pebbles
trailing wife
Gloria
Fred
Besoeker
Glenmore
Frank G
3dc
Skidmark
Alaska Paul



Better than the average link...



Rantburg was assembled from recycled algorithms in the United States of America. No trees were destroyed in the production of this weblog. We did hurt some, though. Sorry.
44.200.30.73

Help keep the Burg running! Paypal: