-Lurid Crime Tales-
Sri Lankans charged in baby elephants trafficking case
[ENGLISH.ALARABIYA.NET] A senior Sri Lankan conservation official was among eight people charged Tuesday in a landmark case over the capture and sale to the wealthy of dozens of baby elephants as status symbols.

Wildlife experts say about 40 calves may have been stolen from their herds during a 10-year period and sold for around $125,000 each.

The deputy director of the wildlife conservation department, Upali Pathmasiri, and seven others were charged with 33 counts of capturing and possessing baby elephants in 2014-15, state attorney Nishara Jayaratne said.

It is the "first ever elephant trafficking case in our legal history", Jayaratne told AFP. If convicted they face up to 20 years in jail.

The practice stopped when the current government came to power in January 2015 and launched a crackdown. Recovered animals were moved to a state sanctuary for elephant orphans.

The super-rich consider having a baby elephant at home as the ultimate status symbol. It was also a tradition by aristocrats to keep the animals, which are paraded at Buddhist temple festivals.

The illegal trade has been blamed for the drop in the elephant population, with conservationists saying mother elephants were often killed so the calf could be taken.


Posted by: Fred || 06/28/2019 00:00 || Comments || Link || E-Mail|| [336078 views] Top|| File under:
Spanish women file complaint against hitman who fails to carry out murder
[ENGLISH.ALARABIYA.NET] A Spanish woman hired her son-in-law to kill her partner and then went to the police to file a complaint of fraud when he failed to follow through with the murder, police said on Thursday.

The bizarre case ended with the authorities arresting both the would-be hitman, as well as the woman and her daughter, police said in a statement.

The woman and her daughter went to a

cop shoppe

in central Madrid in mid-June to file two separate complaints, the statement said.

The first complaint was against the woman's romantic partner ‐ who she claimed had tricked her out of more than 60,000 euros ($68,000) over the years. The second was against her son-in-law who had agreed to kill him, police said.

Her son-in-law offered to kill the woman's romantic partner after being told by her daughter about the alleged scam.

He claimed to be head of Spain's secret services and asked for an advance of 7,000 euros to carry out the killing, promising then to sell the man's organs and recover the 60,000 euros that the woman had been swindled of.

"The murder never happened and the women felt tricked," the police said. The man and the two women are accused of incitement to commit murder.

Police said the would-be victim was found in perfect health.
Posted by: Fred || 06/28/2019 00:00 || Comments || Link || E-Mail|| [336083 views] Top|| File under:
-Short Attention Span Theater-
Coast Guard to Reimburse Moms on Duty to Ship Breast Milk
[Mil.com] The U.S. Coast Guard announced Tuesday it will implement a program to pay shipping costs for service members who send breast milk to their babies when they are underway or on other official travel.

The reimbursement program, funded by Coast Guard Mutual Assistance, will pay up to $750 a year per household for shipping. It will be available to all active-duty personnel, Public Health Services officers and Navy chaplains detailed to the Coast Guard, reserve members on active duty status, spouses on business travel and Coast Guard civilian employees.

The new benefit is among a host of initiatives underway in the sea service to attract and keep women. In a Coast Guard-wide message, Rear Adm. Matthew Sibley, acting assistant commandant for Human Resources, said feedback from the service's Women's Retention Study and Holistic Analysis, contributed the new policy's creation.

Earlier this year, Coast Guard Commandant Adm. Karl Schultz promised numerous changes in the coming year designed to keep women in the service, attract female recruits and increase diversity.
Posted by: Besoeker || 06/28/2019 00:00 || Comments || Link || E-Mail|| [336073 views] Top|| File under:
-Signs, Portents, and the Weather-
Ancient palace emerges from drought-hit Iraq reservoir
[CNN] A 3,400-year-old palace has emerged from a reservoir in the Kurdistan region of Iraq after water levels dropped due to drought.

The discovery of the ruins in the Mosul Dam reservoir on the banks of the Tigris river inspired a spontaneous archeological dig that will improve understanding of the Mittani Empire, one of the least-researched empires of the Ancient Near East, the Kurdish-German team of researchers said in a press release.

"The find is one of the most important archaeological discoveries in the region in recent decades," said Kurdish archeologist Hasan Ahmed Qasim.
Posted by: Besoeker || 06/28/2019 10:33 || Comments || Link || E-Mail|| [336095 views] Top|| File under:
Volcano, dormant for almost 100 years, erupts in 'spectacular' fashion
[USA Today] The volcano sat dormant for almost a century. Then at 4 a.m. last Saturday, it awoke.

In striking photos captured by satellites and astronauts on the International Space Station, smoke billows from the volcano on Raikoke, northeast of Japan. The uninhabited island saw its first volcanic eruption since 1924.

The photos released this week by NASA show volcanic plumes that rarely rise from the stratovolcano, which is almost a half-mile wide and 650 feet deep.

Raikoke is a tiny island of not even 2 square miles in the Sea of Okhotsk and has been under Russia's control since World War II.

The eruption consisted of at least nine explosions and lasted into the evening, according to the Smithsonian Institution's Global Volcanism Program.


Posted by: Besoeker || 06/28/2019 01:17 || Comments || Link || E-Mail|| [336107 views] Top|| File under:
Central Florida Man Found Dead Near Alligator
[WFLANEWS.IHEART] Sheriff's deputies are investigating after an alligator was discovered with its jaws on a man's body.


I'm starting to think we need a "Florida Man" category.




I'm sure there are entire websites for that.

The site was near an old phosphate mine off Peeples Road. The Polk Sheriff's Office got the call from a supervisor at phosphate mining company Mosaic around 7:45 Thursday morning. They found the dead man in a canal after someone spotted both the body and the gator.

The sheriff's office says the creature "disengaged" when they arrived. State FWC agents shot and killed the alligator.

Deputies say they don't know what caused the man's death, and won't say until the medical examiner finishes an autopsy on his body and a necropsy on the alligator.
Posted by: Fred || 06/28/2019 00:00 || Comments || Link || E-Mail|| [336076 views] Top|| File under:
Africa North
Tunisian president Essebsi's condition 'stable'
[ENGLISH.ALARABIYA.NET] Tunisia's 92-year-old president, Beji Caid Essebsi, a major player in the country's transition to democracy since 2011, was taken to a military hospital on Thursday after suffering a "severe health crisis," the presidency said.

One of Essebsi's advisers told

Rooters

during the day that he was in a "very critical" condition. On Thursday evening, the adviser said the president's condition was beginning to improve, without elaborating.

Prime Minister Youssef Chahed said on Facebook that Essebsi was receiving the attention he needed and that people should stop spreading fake news about his condition, after some reports said the president had died.

The presidency said in a new statement that "his condition now is stable and he is under the necessary checks."

The elderly head of state was hospitalized last week as well, for what the presidency described as non-serious treatment.

Essebsi has been a prominent figure in Tunisia since the overthrow of autocrat Zine El-Abidine Ben Ali in 2011 which set the North African country on a path to democracy, avoiding the more violent upheavals seen in the rest of the region.

He led the immediate transition as prime minister in 2011 and was elected president three years later. Essebsi was a senior figure before 2011, having served as foreign minister under state founder Habib Bourguiba and parliamentary speaker under Ben Ali.

He said in June he would not run for a second term in presidential elections this year, despite his party's calls for him to stand. The party has not identified another candidate yet.


Posted by: Fred || 06/28/2019 00:00 || Comments || Link || E-Mail|| [336077 views] Top|| File under: Arab Spring
Bangladesh
Imam gets 5 years in jail for recording rape of 10-yr-old
[Dhaka Tribune] A Dhaka court has sentenced an absconding imam of the mosque, and his associate to five years rigorous imprisonment, in connection to a case filed under Pornography Control Act 2012 for recording a rape incident of a ten-year old child, and spreading it.

The convicts are mosque imam Salim Hossain, from Basna village, and his associate Jamal, from Digol village of Dhamrai.

Additional Chief Judicial Magistrate Abu Forkan Md Maruf Chowdhury on Thursday handed down the verdict in presence of accused Jamal, while the mosque imam is absconding.

The court also fined the two convicts Tk5,000 each.

A total of 6 witnesses out of 12 testified before the court since the recording depositions of witnesses in the case.

According to the case, Imam Salim raped the class five schoolgirl in his room when she went to the Moktob, and his associate Jamal recorded the rape on video with his mobile phone.

Victim's father filed a case in Dhamrai

cop shoppe

when the accused spread the rape video in the area.

After concluding probe, Dhamrai

cop shoppe

Sub-Inspector (SI) Md Masudur Rahman submitted a charge sheet against the two accused in the Dhaka chief judicial magistrate court on September 09, 2014.
Posted by: Fred || 06/28/2019 00:00 || Comments || Link || E-Mail|| [336080 views] Top|| File under:
Wife recounts horrific attack on husband in Barguna
[Dhaka Tribune] Ayesha Akhter Minni, the wife of Rifat Sharif who was killed in a broad daylight attack recently, has said that the prime suspect, Nayan Bond, used to harass her before marriage. He forced her to talk to him over the phone and threatened to kill anyone who came between them.

"When I informed my family about Rifat, with whom I had a romantic relationship, they arranged our marriage," she said, adding, "I had also informed the matter to my husband."

Recounting the fatal attack on her husband by a group of men armed with sharp weapons, Minni said: "When Nayan, with others, attacked Rifat in front of Barguna Government College, I tried to save him, but bystanders did not come forward seeing the sharp weapons."

Requesting the intervention of Prime Minister the loathesome Sheikh Hasina
...Bangla dynastic politician and current Prime Minister of Bangladesh. She has been the President of the Bangla Awami League since the Lower Paleolithic. She is the eldest of five children of Sheikh Mujibur Rahman, the founding father of Bangla. Her party defeated the BNP-led Four-Party Alliance in the 2008 parliamentary elections. She has once before held the office, from 1996 to 2001, when she was defeated in a landslide. She and the head of the BNP, Khaleda Zia show such blind animosity toward each other that they are known as the Battling Begums...
, Minni demanded justice for her slain husband.

A surveillance video footage of the attack, which went viral on social media platforms, shows Minni screaming for help during the attack and trying to stop the assailants. But nobody comes forward to help the couple.

Rifat was critically injured in the vicious attack and later died at Barisal Sher E Bangla Medical College Hospital.

Rifat's father has lodged a case accusing 12 people, and police have already arrested a man identified as Chandan.
Posted by: Fred || 06/28/2019 00:00 || Comments || Link || E-Mail|| [336084 views] Top|| File under:
China-Japan-Koreas
North Korea slams South for 'meddling' in US talks
[DAWN] North Korea

...hereditary Communist monarchy distinguished by its truculence and periodic acts of violence. Distinguishing features include Songun (Army First) policy, which involves feeding the army before anyone but the Dear Leadership, and Juche, which is Kim Jong Il's personal interpretation of Marxism-Leninism, which he told everybody was brilliant. In 1950 the industrialized North invaded agrarian South Korea. Twenty-one countries of the United Nations eventually contributed to the UN force opposing the invasion, with the United States providing around 90% of the military personnel. Seventy years later the economic results are in and it doesn't look good for Juche...
on Thursday warned the South to stop "meddling" in nuclear talks between Pyongyang and Washington, denying President Moon Jae-in's assertion that dialogue was under way between the two Koreas.

"The reality is the contrary," senior foreign ministry official Kwon Jong Gun said in a statement carried by the state news agency KCNA.

"The South Korean authorities would better mind their own internal business," he added, in a stinging rebuke to the North's neighbour days before United States President Donald Trump
...The tack in the backside of the Democratic Party...
arrives in Seoul amid a nuclear deadlock.

Negotiations between Pyongyang and Washington have been stalled since February when a second summit between Trump and North Korean leader Kim Pudge Jong-un


...the overweight, pouty-looking hereditary potentate of North Korea. Pudge appears to believe in his own divinity, but has yet to produce any loaves and fishes, so his subjects remain malnourished...


collapsed in Hanoi as the pair failed to agree on what the North would be willing to give up in exchange for sanctions relief.

The two sides have had minimal contact since ‐ aside from exchanges of letters between their leaders.

The dovish Moon said on Wednesday that "behind-the-scenes talks" were going on between the US and the North with a view to preparing for a third summit.


Posted by: Fred || 06/28/2019 00:00 || Comments || Link || E-Mail|| [336073 views] Top|| File under: Commies
Europe
Germany's Merkel seen shaking again in Berlin
[DW]

Last time they said it was dehydration. This time she refused water, so dehydration isn't it, however hot the summer. Video at the link — Mr. Wife, who is not a doctor, but who spent some years doing medical research, thinks it is Parkinson's.
Posted by: trailing wife || 06/28/2019 00:00 || Comments || Link || E-Mail|| [336098 views] Top|| File under:
Home Front: Culture Wars
Texas Medical Professional: Migrants Quarantined with UNKNOWN Disease, 10-Year Old Girl Found With 20 Types of Semen In Her
[BigLeaguePolitics] A medical professional on the border in Texas told Big League Politics that the crisis is reaching fever pitch, with three individuals now quarantined at a privately-owned hospital in El Paso with an unknown disease. The Centers For Disease Control and Prevention (CDC) has not even been able to identify the disease the three migrants have, as the military guards the quarantine area.

"There were some Congolese people caught crossing the border, it was suspected they had Ebola. In one facility there are three patients being held because they don't know what they have. The CDC have been here to assess them. They are isolated, they only have certain specialists who can see them," the medical professional tells Big League Politics.

"We've had an outbreak of mumps over here."

"What scares me is what happens if we someone come over here with Ebola. We only need one person, and there's a pandemic."

"There was a female, 10 years old, who was found with 20 different types of semen inside her body. She was dispatched to a family member. The girl who was with her who was supposedly a family member was not really a family member, just someone who bought her from her family in Guatemala. These are real problems that exist here on the border. There are some people who are trying to leave jugs of water out here for them. A lot of these people come to this country needing help," the professional stated.

Migrants are obtaining "Rent-A-Kids," and since Border Patrol cannot perform DNA tests to determine if children are related to adults most of the human traffickers get into our country.

"In Juarez, there is a huge influx of Cubans right now. They have taken over the streets and started a prostitution ring among them. The Cubans cannot cross here. If they have Cuban citizenship, they cannot cross here."

"There are a lot of people who come here from El Salvador, Guatemala who are in acute renal failure, they cannot walk. There are some who have come with cirrhosis of the liver. I've seen some patients who are almost at the point of dying with the cirrhosis that they have," the medical professional stated. "The time and resources it takes up to treat them is massive."
Posted by: Flert Ebbeasing8240 || 06/28/2019 00:36 || Comments || Link || E-Mail|| [336084 views] Top|| File under:
Who's in the News
31
[untagged]
5
Taliban
5
Islamic State
4
Sublime Porte
4
Arab Spring
4
Govt of Iran
3
al-Nusra
2
Govt of Iran Proxies
2
Moslem Colonists
1
Boko Haram (ISIS)
1
Palestinian Authority
1
PFLP
1
Salafists
1
Govt of Syria
1
Commies
1
Hamas
Bookmark
E-Mail Me
The Classics
The O Club
Rantburg Store
The Bloids
The Never-ending Story
Thugburg
Gulf War I
The Way We Were
Bio
Merry-Go-Blog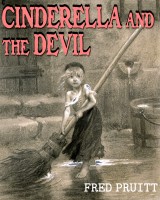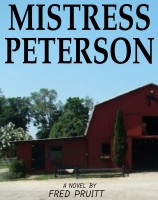 On Sale now!


A multi-volume chronology and reference guide set detailing three years of the Mexican Drug War between 2010 and 2012.

Rantburg.com and borderlandbeat.com correspondent and author Chris Covert presents his first non-fiction work detailing the drug and gang related violence in Mexico.

Chris gives us Mexican press dispatches of drug and gang war violence over three years, presented in a multi volume set intended to chronicle the death, violence and mayhem which has dominated Mexico for six years.
Click here for more information


Meet the Mods
In no particular order...


Steve White
Seafarious
tu3031
badanov
sherry
ryuge
GolfBravoUSMC
Bright Pebbles
trailing wife
Gloria
Fred
Besoeker
Glenmore
Frank G
3dc
Skidmark



Better than the average link...



Rantburg was assembled from recycled algorithms in the United States of America. No trees were destroyed in the production of this weblog. We did hurt some, though. Sorry.
34.204.181.91

Help keep the Burg running! Paypal: