-Lurid Crime Tales-
Wealthy Illinois families manipulate system for college financial aid
[MSN] Dozens of wealthy families in Illinois have reportedly been using a controversial tactic to help their children pay for college: They give up legal guardianship so the teenagers can claim dramatically lower incomes and earn need-based financial aid, according to reports from two news organizations published Monday.

ProPublica and The Wall Street Journal each detailed the efforts in separate articles after uncovering dozens of applications filed by Chicago-area parents to financially divorce themselves from their kids over the past year and a half.

As part of the strategy, wealthy parents allegedly file paperwork to transfer legal custody of their kids to other relatives, friends or even co-workers. When the transfers are complete ‐ often during their junior or senior years of high school ‐ students are then able to declare themselves financially independent on college applications. In one instance detailed by the Journal, a student whose parents owned a $1.2 million home only had to declare $4,200 in income from a summer job.

That student was able to obtain about $47,000 in scholarships and federal Pell grants to attend a private university that costs $65,000 per year.


Oh please, say it isn't so.


The practice is legal, but the Journal notes that the Education Department is looking into the matter. The agency did not immediately respond to HuffPost's request for comment.

"It's a scam," Andy Borst, the director of undergraduate admissions at the University of Illinois at Urbana-Champaign, told ProPublica. "Wealthy families are manipulating the financial aid process to be eligible for financial aid they would not be otherwise eligible for. They are taking away opportunities from families that really need it." Borst also spoke with ProPublica.

ProPublica noted that laws in Illinois governing the transfer of legal guardianship are broadly written and that as long as the parents, children and the court agree, a judge can approve the transfer even if parents are able to financially support their kids.

Almost all of the cases cited by ProPublica and the Journal echo language that says the new guardians "can provide educational and financial support and opportunities to the minor that her parents could not otherwise provide."
Posted by: Besoeker || 07/30/2019 13:32 || Comments || Link || E-Mail|| [6474 views] Top|| File under:
9 Killed, 39 Wounded In Weekend Shootings Across Chicago
[CHICAGO.CBSLOCAL] Another hot weekend ended with dozens of people rushed to the emergency room with gunshot wounds. Shootings left nine people dead and 39

maimed

over the weekend.


Good thing they have such strict gun control


The most recent shooting happened just before midnight Sunday night in the Altgeld Gardens neighborhood.

Two men and a woman were

maimed

when a man walked up to them and started shooting near 130th and Evans, according to police. A 47-year-old man was

at death's door

at Advocate Christ Medical Center in Oak Lawn, after he was shot in the chest. A 23-year-old man and a 20-year-old woman were stabilized at Roseland Community Hospital, after both of them were shot in the arm.
Posted by: Fred || 07/30/2019 00:00 || Comments || Link || E-Mail|| [6470 views] Top|| File under:
Baltimore Homicides on Track to Top 300 for 5th Consecutive Year
[BREITBART] Baltimore homicides exceeded 300 each year from 2015 through 2018, and 2019 is on track to cross the 300 threshold for the fifth year in a row.

A 2016 report from the Baltimore Sun showed 344 homicides for the year 2015. A homicides counter maintained by the Sun shows 318 for 2016, 342 for 2017, and 309 for 2018.

USA Today reported that the 342 Baltimore homicides in 2017 represented a "homicide rate of 56 per 100,000 people." The homicide rate in reliably Democrat Chicago, aka The Windy City or Mobtown
... home of Al Capone, a succession of Daleys, Barak Obama, and Rahm Emmanuel,...
was less than half of that, at "24 per 100,000."

As of July 28, the Sun's counter shows 191 Baltimore homicides for 2019, which means the city is well on its way to surpassing 300 homicides for the year.

At least five people were shot, three fatally, in Baltimore on July 27 alone. And on July 25, Breitbart News reported eight persons were shot in one night of Baltimore violence. One of the shooting victims succumbed to his wounds.

The violence, including surges in homicides, has been all-too-present in the years since Maryland implemented the Firearm Safety Act in 2013. That act put in place many of the left's favorite gun controls, such as an "assault weapons" ban and "high capacity" magazine ban. It also implemented a fingerprinting/registration process for new handgun buyers.

The number of homicides in Baltimore was 211 for the year 2014, but has been over 300 every year since.
Posted by: Fred || 07/30/2019 00:00 || Comments || Link || E-Mail|| [6461 views] Top|| File under:
-Short Attention Span Theater-
Trump Reelection Campaign Rakes In Nearly $500,000 Selling Plastic Straws
I like the idea that they be made of recyclable and/or biodegradeable plastic. And a lot of other stuff should be, too.


[Yahoo] President Donald Trump's reelection campaign has made nearly half a million dollars selling red plastic straws emblazoned with his name, his base apparently lapping up the new merch.

Last week, Trump campaign manager Brad Parscale shared the update in a tweet advertising the straws, which went on sale just 10 days ago on July 19.

"Can't wait to see the pictures of Trump supporters drinking with them," he wrote.

According to a Politico report published Monday, the campaign confirmed that it had raised more than $456,000 from the straws.

The idea, the outlet said, came to Parscale when he was on a flight to Florida sipping ice tea through a paper straw when it tore in two.

Irked by the mishap, Parscale turned it into a political point on Twitter, declaring, "I'm so over paper straws," which he blamed on "liberal progress."

"This is exactly what they would do to the economy as well. Squeeze it until it doesn't work."


That's called "regulation", I believe.


Still in the air, Parscale sent his staff an email titled "Making straws great again," proposing they become part of the Trump brand, Politico reported. When Parscale's plane landed, the straws were already being produced and a marketing campaign had been launched.

Hours later, Republican National Committee spokesperson Elizabeth Harrington tweeted that they were sold out.

Now the straws, which retail at $15 for 10 ― roughly 150 times more expensive than the average straw ― are halfway to becoming a million-dollar idea.


It's a donation token, not the actual price.


Though Trump's campaign website claims the straws are reusable and recyclable, they're meant to represent a defiant stand against environmental initiatives to end the use of straws and other plastics that often end up in the trash after one use. (Many recycling facilities do not accept plastic straws).

In a study published in 2017, the American Association for the Advancement of Science estimated that beaches around the world are polluted by up to 8.3 billion plastic straws. According to the National Park Service, Americans use 500 million of them every day.


Do the math ... that's almost 17 days of consumption. Methinks that 8.3B number is probably low. Unless they are just talking about the straws stuck in turtles' noses.
Posted by: gorb || 07/30/2019 15:25 || Comments || Link || E-Mail|| [6468 views] Top|| File under:
TSA: US Service Member Checked Missile Launcher in Luggage at Baltimore Airport
[Mil.com] BALTIMORE ‐ Federal officials say they've found a missile launcher in a man's luggage at the airport in Baltimore.

The Transportation Security Administration said in a statement that the military grade weapon was located in the man's checked luggage at Baltimore/Washington International Thurgood Marshall Airport.

TSA officers called airport police who found the man and detained him for questioning. The unidentified traveler said he was in the military and coming home from Kuwait. He said he wanted to keep the weapon as a souvenir.

The TSA said the missile launcher was "not a live device." But it was handed over to the state fire marshal for disposal.


The man lives in Jacksonville, Texas, which is about 115 miles east of Dallas. He was ultimately allowed to catch his flight home.


He 'amnesty boxed' the pron, but couldn't get the launcher through the slot.
Posted by: Besoeker || 07/30/2019 07:19 || Comments || Link || E-Mail|| [6483 views] Top|| File under:
-Signs, Portents, and the Weather-
Parents reveal BOTH of their children are transgender after they decided to transition aged five and seven
[Daily Mail, Where America Gets Its News] Ben and Sara Kaplan, from Berkeley, California, spoke about their children


James, 11, who was born a biological girl, transitioned at the age of eight


Olivia, seven, born a biological boy, realized she was a girl at age four


She then began transitioning when she was five
There are no words — those poor children!
Posted by: Fred || 07/30/2019 00:00 || Comments || Link || E-Mail|| [6472 views] Top|| File under:
Home Front: Politix
Top aides leave Dem campaign arm amid diversity complaints
Snicker. Gotta keep up appearances!


[Yahoo] A mass departure of top aides shook House Democrats' campaign arm Tuesday, an exodus prompted by complaints from Hispanic and black lawmakers that the organization's staff lacked diversity.

Rep. Cheri Bustos, D-Ill., chairwoman of the Democratic Congressional Campaign Committee, said in a statement late Monday that she had "fallen short" and promised to "work tirelessly to ensure that our staff is truly inclusive." Executive Director Allison Jaslow announced her departure and a DCCC aide said five other senior aides had also resigned.

The tumult comes in a period when race has become a partisan battlefield, following a series of Twitter attacks by President Donald Trump on House Democrats of color. In his latest blasts, he has disparaged Democratic Rep. Elijah Cummings and his city of Baltimore, which is majority black.

The shake-up also occurred as both parties are already fundraising and recruiting candidates for the 2020 elections, in which Democrats will be defending their House majority. The DCCC outspent its counterpart, the National Republican Congressional Committee, in the 2018 elections that saw Democrats regain House control after eight years in the minority.

Lawmakers complaining about the DCCC's staff have included Texas Democratic Reps. Filemon Vela and Vicente Gonzalez and Ohio Rep. Marcia Fudge, a member of the Congressional Black Caucus.

Bustos, 57, became chairwoman of the campaign committee following the 2018 elections, arguing she would be effective because she has represented a swing district that swung to support Trump in 2016.

Hispanic lawmakers became disenchanted after she replaced top staffers, including many minorities, with aides who were largely white, said an aide to Gonzalez who spoke on condition of anonymity because he wasn't authorized to discuss the matter publicly. New committee leaders often name long-time aides to their staffs.

In a statement last weekend, Gonzalez and Vela said the DCCC was "in complete chaos." They said Bustos should appoint a person of color to be executive director "to restore confidence in the organization and to promote diversity."

Fudge also told Politico, which first reported about the DCCC's disarray, about her unhappiness about the committee's lack of diversity.

"It is shocking, and something needs to be done about it," she said.

Gabrielle Brown, spokeswoman for the Congressional Black Caucus, said black House lawmakers have been holding meetings with DCCC officials for months at which they expressed similar concerns. None of the lawmakers complained about the DCCC's performance this year in raising money and finding candidates to challenge Republicans, the committee's main job.

Bustos has also encountered broader problems that have caused divisions within the party.

Liberals in and out of Congress were angered when she announced the DCCC would not do business with political consultants who help Democrats challenging incumbent House Democrats. Much of DCCC's money comes from dues paid by House Democrats, and incumbents have argued that an organization they finance should not give some of its lucrative business to consultants who work for challengers trying to unseat them.

Many Democrats were also unhappy when Bustos planned to attend an event in support of fellow Illinois Democratic Rep. Dan Lipinski, an abortion opponent and one of the most conservative house Democrats. Bustos ended up not attending.

A House leadership aide said top Democrats largely faulted the now-departed Jaslow for not quickly responding to the complaints. The aide, who spoke on condition of anonymity because he wasn't authorized to discuss the situation publicly, said leaders did not believe Bustos should leave her post.

Jaslow, an Iraq war veteran, said in a statement that "sometimes selfless service means having the courage to take a bow for the sake of the mission ‐ especially when the stakes are so high."
Posted by: gorb || 07/30/2019 16:38 || Comments || Link || E-Mail|| [6491 views] Top|| File under:
India-Pakistan
Pakistain Military Plane Crashes Into Col. Mahmoud's House Residential
[IndianExpress] 17 killed as military aircraft crashes in residential area near Rawalpindi

A Pakistani rescue official has said that the small plane was on a training flight. The plane lost communication with the tower, before crashing in the village of Mora Kalu on the outskirts of Rawalpindi, and setting fire to residential structures.




At least 17 people were killed and 12 injured after a Pakistani military aircraft crashed into a residential area near Rawalpindi in the early hours of Tuesday, reported Reuters. All five crew members on the aircraft and 12 civilians were killed in the incident.


Since the area is a military officers residential, also housing senior officials, to me it's tragicomic.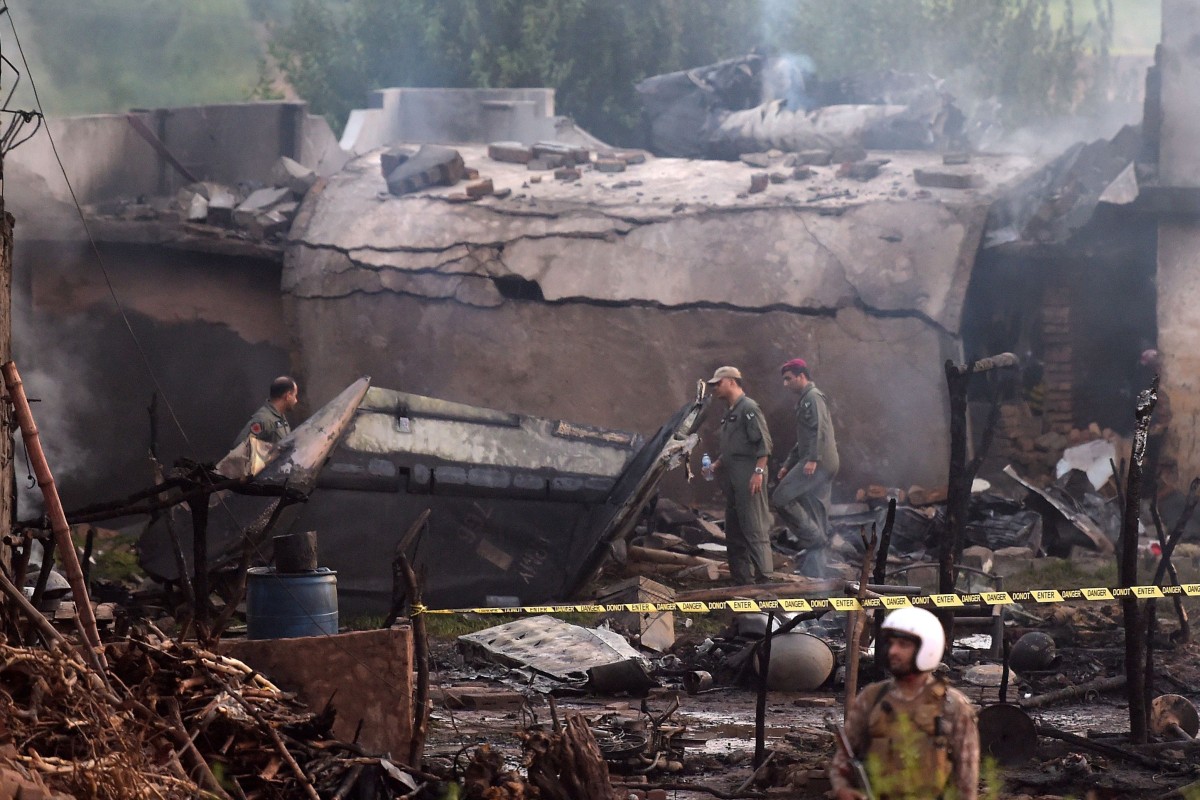 Believe it or not, this was once an upscale neighborhood.


A Pakistani rescue official has said that the small plane was on a training flight. The reason for the crash is being ascertained. Rescue teams were rushed to the spot and extinguished the fire.

The plane lost communication with the tower, before crashing in the village of Mora Kalu on the outskirts of Rawalpindi, and setting fire to residential structures. "The plane hit the side of the building and the structure it has crashed into has completely collapsed"


No shit


an army officer at the scene told Reuters. They also said that the toll could rise as some of the injured were critical


In moments of waking they all mumble something about 'getting the safe out of the fire'.

.



This is the second unexplained crash since the chinese made F-7PG trainer aircraft were inducted into the PAF and military recon. The first one crashed in January this year, in western Pakistain.
Posted by: Dron66046 || 07/30/2019 00:55 || Comments || Link || E-Mail|| [6471 views] Top|| File under:
Rape accuser of BJP lawmaker battles for life after 'accident'
[DAWN] Indian police were investigating on Monday a highway collision that critically injured a woman who had accused a

politician

of the ruling Bharatiya Janata Party (BJP) of rape, a police officer said.

The case against the

politician

in India's most populous state of Uttar Pradesh has been an embarrassment for Indian Prime Minister Narendra Modi's BJP since 2018, after the woman tried to kill herself, saying police had refused to register her complaint.

The woman and her lawyer were in a hospital battling for their lives after a truck on Sunday hit a car in which they were travelling, killing the woman's two aunts, who were also in the car, police official Rajeev Krishna said.

"Our inquiry is going on and we will look into the family's allegations," Krishna, the additional director general of police, told

news hound

s in Lucknow, the state capital.

One of the aunts was a witness in the rape case, which has cast a spotlight on lawlessness in the northern state, whose chief minister, Yogi Adityanath, a member of the BJP, has often touted his governments record on cracking down on crime.

The accused

politician

, Kuldeep Singh Sengar, who has been in jail since last year, has denied the accusation of rape. His lawyer, Awadhesh Singh, said the case was a conspiracy to harm his political career.

"It's just an accident," he told

Rooters

on Monday, referring to the car crash. However,


there is a theory which states that if ever anybody discovers exactly what the Universe is for and why it is here, it will instantly disappear and be replaced by something even more bizarre and inexplicable. There is another theory which states that this has already happened...


police have lodged a case of murder against Sengar, based on the family's complaint that he was involved in causing the crash, according to a copy of the report seen by

Rooters

.

The woman's family said it feared for its safety, with her mother calling the crash a conspiracy by Sengar, who wanted the rape case against him withdrawn. "This is not an accident," the mother told

news hound

s at the hospital, adding that the family had faced threats over the rape case.

"One by one, all the witnesses are being eliminated. We're afraid for our lives," said the mother, whose husband died while in police custody last year.

Police have arrested the driver and owner of the truck.


Posted by: Fred || 07/30/2019 00:00 || Comments || Link || E-Mail|| [6465 views] Top|| File under:
Special team formed to investigate minor girl's murder in Larkana
[DAWN] LARKANA: A special investigation team has been formed to ascertain facts about the murder of a student of class-V, a senior police official said on Sunday.

The victim was strangulated to death after an alleged sexual assault in Moria Faqeer village on the left bank of Dadu Canal, 23 kilometres from here, on July 24 within the remit of the Naudero

cop shoppe

.

She had left home to buy milk from a nearby cattle pen and did not return. The relatives mounted a search for the girl and found her body stuffed in a gunny bag in a guava orchard.

DIG-Larkana Irfan Baloch told Dawn that ASP-City Muhammed Kaleem Malik would head the team with two inspectors ‐ Ghulam Hussain Dahri and Yaseen Tagar ‐ and the SHO of the Naudero

cop shoppe

, Ali Hassan, as its members.

The team would probe into the contents of the FIR and submit a report, he added.

He said that Larkana SSP Masood Bangsh had written to the director general of the health services for constituting a medical board to assist the police in assessing medical evidence in the case.

Responding to a question, the DIG said exhumation or to rely on the earlier evidence would depend on the the medical board.

He said officers Dahri and Tagar, who were presently posted in Hyderabad range, had been included in the investigation team on the request of the bereaved family.

The inspector general of police had transferred them to Larkana to undertake the assignment, police sources said.

The sources said that the medical board would also examine the case to ascertain the actual age of the student of class eighth who had been arrested in the case.

The DIG said that relevant section of the Anti-Terrorism Act, 1997 had been incorporated in the FIR, as the incident had triggered a sense of terror and harassment in the vicinity.

Police on late Saturday night had arrested another suspect nominated in the FIR and would obtain his remand from the court concerned on Monday (today).
Posted by: Fred || 07/30/2019 00:00 || Comments || Link || E-Mail|| [6469 views] Top|| File under:
Israel-Palestine-Jordan
Israel kicks off operation to deport foreign workers, children
[Ynet] Amid a wave of public protests, the Population and Immigration Authority intends to deport at least 100 foreign workers, mainly from the Philippines, who have overstayed their work permits, along with their Israeli-born children.

The authorities are currently focusing on families with toddler-age children in order to avoid deporting children who are ingrained in Israeli education system.

Amid a wave of national protests Israel's immigration authorities on Monday expelled the first family as part of an operation intended to locate, arrest and deport illegal foreign workers and their families.

The decision was made in light of widespread protest against deporting children who were born and raised in Israel, and who in some instances don't speak their parents' native language and aren't familiar with their native culture.
Posted by: trailing wife || 07/30/2019 00:00 || Comments || Link || E-Mail|| [6465 views] Top|| File under:
Who's in the News
24
[untagged]
10
Islamic State
6
Moslem Colonists
4
Taliban
4
Govt of Iran
2
Govt of Pakistan
2
Houthis
1
al-Qaeda
1
Palestinian Authority
1
al-Nusra
1
Antifa
1
Hamas
Bookmark
E-Mail Me
The Classics
The O Club
Rantburg Store
The Bloids
The Never-ending Story
Thugburg
Gulf War I
The Way We Were
Bio
Merry-Go-Blog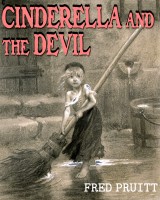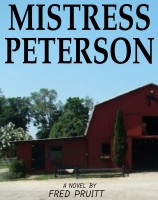 On Sale now!


A multi-volume chronology and reference guide set detailing three years of the Mexican Drug War between 2010 and 2012.

Rantburg.com and borderlandbeat.com correspondent and author Chris Covert presents his first non-fiction work detailing the drug and gang related violence in Mexico.

Chris gives us Mexican press dispatches of drug and gang war violence over three years, presented in a multi volume set intended to chronicle the death, violence and mayhem which has dominated Mexico for six years.
Click here for more information


Meet the Mods
In no particular order...


Steve White
Seafarious
Pappy
lotp
Scooter McGruder
john frum
tu3031
badanov
sherry
ryuge
GolfBravoUSMC
Bright Pebbles
trailing wife
Gloria
Fred
Besoeker
Glenmore
Frank G
3dc
Skidmark
Alaska Paul



Better than the average link...



Rantburg was assembled from recycled algorithms in the United States of America. No trees were destroyed in the production of this weblog. We did hurt some, though. Sorry.
3.236.212.116

Help keep the Burg running! Paypal: