-Lurid Crime Tales-
Victoria's Secret mogul Leslie Wexner says Jeffrey Epstein swiped millions
[NYPOST] The billionaire behind Victoria's Secret said Wednesday that Jeffrey Epstein

...A high class pimp financier who was alleged to maintain a stable of underage whores sex slaves who were paid big bucks to entertain the rich and/or famous. He is a registered sex offender and has so far made 17 out-of-court settlements with former members of his stable, and some cases are ongoing. 2011 court docs reveal that 21 email addresses and phone numbers for Bill Clinton and an aide were found in Epstein's electronic black book, and that Clinton frequently flew with Epstein on his private plane between 2002 to 2005. But But really, they were probably just discussing finance or politix or something. While getting massaged.....
"misappropriated" more than $46 million of his personal fortune while serving as his money manager more than a decade ago, according to a report.

In a letter to his foundation, Leslie Wexner, the founder and chief executive of L Brands Inc., said the missing cash was discovered after he decided to sever ties with the convicted pedophile in 2007, The Wall Street Journal reported.

"We discovered that he had misappropriated vast sums of money from me and my family," Wexner, 81, wrote in the letter. "This was, frankly, a tremendous shock, even though it clearly pales in comparison to the unthinkable allegations against him now."

The close relationship between the men spans two decades. In 1991, Wexner granted Epstein power of attorney, allowing him to have sweeping control over the mogul's finances and legal matters.

The financier made more than $200 million from Wexner, according to the Journal.

But in 2007, when allegations began surfacing in Florida that Epstein had sexually abused underage girls, his benefactor began to distance himself.

In January 2008, Epstein transferred $46 million worth of investments to a Wexner charitable fund, tax records obtained by the paper show.

That cash was only a slice of the funds that Epstein misappropriated, Wexner said.

"All of that money‐every dollar of it‐was originally Wexner family money," the businessman wrote.


Posted by: Fred || 08/09/2019 00:00 || Comments || Link || E-Mail|| [6476 views] Top|| File under:
Florida man allegedly points gun at late deliverymen: 'I've shot people for less'
[NYPOST] A Florida man was arrested this week after pointing a gun at two deliverymen when they arrived late with his furniture ‐ threatening that he has "shot people for less," a report said.

The suspect, 55-year-old Mitchell Helton of Manatee County, immediately began complaining when the deliverymen showed up late with the furniture he ordered on Aug. 3, according to the Bradenton Herald.

The men asked if he still wanted the furniture and Helton allegedly told them to "do whatever you want."

He then allegedly grabbed his gun and pointed it at both of the men as he walked out of his house, according to the report.

"You know, I've shot people for less," he allegedly said.

The deliverymen called the police after the threat, and Helton was arrested soon after.

He was charged with two counts of aggravated assault and is being held on $5,000 bond, according to the report.
Posted by: Fred || 08/09/2019 00:00 || Comments || Link || E-Mail|| [6478 views] Top|| File under:
-Signs, Portents, and the Weather-
The End of the 2018/19 El Nino
[ClimatePredictionCenter] El Niño has transitioned to ENSO-neutral, which is most likely to continue through Northern Hemisphere winter 2019-20 (50-55% chance).


so the current suppression of Atlantic tropical storm development will likely taper off by mid Sept or so
Posted by: lord garth || 08/09/2019 04:23 || Comments || Link || E-Mail|| [6503 views] Top|| File under:
Africa North
Tunisia PM Chahed announces run for president
[ENGLISH.ALARABIYA.NET] Tunisia's Prime Minister Youssef Chahed announced Thursday he would stand in presidential elections next month.

"I have thought hard and decided to put myself forward for the position of president of the republic," he said during an assembly of his Tahya Tunis party.

The 43-year-old, Tunisia's youngest prime minister, faces possible competition from Abdelfattah Mourou of the Islamist-inspired Ennahdha party and controversial media magnate Nabil Karoui.

Originally scheduled for November, the vote was brought forward following the death of incumbent Beji Caid Essebsi on July 25.

Chahed said he wanted to "break with the old system and give hope to all Tunisians, including young people, that they can take on important positions in the state."

Launched at the start of the year, Chahed's Tahya Tounes has become the second largest party in parliament behind Ennahdha.

Tahya Tounes said last week the premier would be their candidate for the presidential polls.

Tunisia has been praised as a rare case of democratic transition to emerge from the Arab Spring uprisings.

But it has struggled with repeated

holy warrior

attacks, along with inflation and unemployment that have hit Chahed's popularity.

The agricultural engineering graduate entered politics after Tunisia's 2011 uprising which ousted autocratic president Zine El Abidine Ben Ali.

Presidential hopefuls have until Friday to register for the election on September 15.

Over 50 people had registered their candidacy by Thursday.


Posted by: Fred || 08/09/2019 00:00 || Comments || Link || E-Mail|| [6495 views] Top|| File under: Arab Spring
Caucasus/Russia/Central Asia
Russia Is Going Fishing for a Lost Nuclear-Powered Missile
[FOXTROTALPHA.JALOPNIK] Moscow has lost a new missile, one unlike any other. The missing missile is not only nuclear-armed but also nuclear-powered. Now, ten months after the crash the Russian government is going after the missile's remains, scooping them up before someone else does.

In March 2018, Russian President Vladimir Putin

...President-for-Life of Russia. He gets along well with other presidents for life. He is credited with bringing political stability and re-establishing something like the rule of law, which occasionally results in somebody dropping dead from poisoning by polonium or other interesting substance. Under Putin, a new group of business magnates controlling significant swathes of Russia's economy has emerged, all of whom have close personal ties to him. The old bunch, without close personal ties to Putin, are in jail or in exile or dead from poisoning by polonium or other interesting substances...
unveiled to the world a new cruise missile, the Burevestnik ("Storm Petrel"). The missile was part of a whole slew of new nuclear delivery systems Putin claimed Russia was developing in response to U.S."resisting arms-control negotiations, developing new missile-defense systems, and adopting a more aggressive posture in its nuclear strategy."

"No one listened to us," Putin was quoted in The Washington Post as saying. "Listen to us now."

Burevestnik is one of the most diabolical of Putin's new wonder weapons, which is really saying something considering the weapons include a 100-megaton nuclear torpedo. Unlike most cruise missiles, which are typically powered by turbofan engines and have ranges of 800 to 1,000 miles, the new cruise missile is nuclear powered.

Nuclear power powered cruise missiles use a sustained nuclear reaction instead of jet fuel, resulting in theoretically unlimited range. So unlimited, in fact, that a missile like Burevestnik could theoretically be launched days or weeks before an attack, taking the long way around and infiltrating U.S. air space from unexpected angles. Want to take off from Siberia, fly to the Southern Hemisphere, and attack Houston from the Gulf of Mexico? A nuclear-powered engine can do that for you.

Or at least it could, if it worked. Russia has tested Burevestnik twelve times so far and according to U.S. intelligence only one flight was successful by any measure. A November 2017 test flight from Pank'ovo, a remote arctic base on Russia's Yuzhny Island, flew for a little more than two minutes before crashing back down to Earth.


Posted by: Fred || 08/09/2019 00:00 || Comments || Link || E-Mail|| [6495 views] Top|| File under:
Great White North
Bio-warfare experts question why Canada was sending lethal viruses to China
[Canada.com] In a table-top pandemic exercise at Johns Hopkins University last year, a pathogen based on the emerging Nipah virus was released by fictional extremists, killing 150 million people.A less apocalyptic scenario mapped out by a blue-ribbonU.S. panelenvisioned Nipah being dispersed by terrorists and claiming over 6,000 American lives.

Scientists from Canada's National Microbiology Laboratory (NML) have also said the highly lethal bug is a potential bio-weapon.

But this March that same lab shipped samples of the henipavirus family and of Ebola to China, which has long beensuspected of running a secretive biological warfare(BW) program.
China strongly denies it makes germ weapons, and Canadian officials say the shipment was part of its efforts to support public-health research worldwide. Sharing of such samples internationally is relatively standard practice.

But some experts are raising questions about the March transfer, which appears to be at the centre of a shadowy RCMP investigation and dismissal of a top scientist at the Winnipeg-based NML.

"I would say this Canadian 'contribution' might likely be counterproductive," said Dany Shoham, a biological and chemical warfare expert at Israel's Bar-Ilan University. "I think the Chinese activities ... are highly suspicious, in terms of exploring (at least) those viruses as BW agents. "

James Giordano, a neurology professor at Georgetown University and senior fellow in biowarfare at the U.S. Special Operations Command, said it's worrisome on a few fronts.
China's growing investment in bio-science, looser ethics around gene-editing and other cutting-edge technology and integration between government and academia raise the spectre of such pathogens being weaponized, he said.

That could mean an offensive agent, or a modified germ let loose by proxies, for which only China has the treatment or vaccine, said Giordano, co-head of Georgetown's Brain Science and Global Law and Policy Program.
Posted by: Besoeker || 08/09/2019 03:17 || Comments || Link || E-Mail|| [6483 views] Top|| File under:
India-Pakistan
Nawaz, Maryam face another corruption reference
[DAWN] A new case of corruption related to Chaudhry Sugar Mills (CSM) against former prime minister Nawaz Sharif

... served two non-consecutive terms as prime minister, heads the Pakistain Moslem League (Nawaz). Noted for his spectacular corruption, the 1998 Pak nuclear test, border war with India, and for being tossed by General Musharraf, then by the courts...
and his family members will soon be filed in the accountability court by the National Accountability Bureau.

The CSM case, under investigation by the National Accountability Bureau (NAB) for a long time, took a new turn when one of the accused, Nasir Lutha, the former president of the Summit Bank, returned to the country and pleaded his innocence in the case.

"The case is at present at the inquiry stage and it will soon become a new reference against the Sharif family," Special Assistant to the Prime Minister (SAPM) on Accountability Shahzad Akbar told a

presser

on Wednesday.

He said that money laundering and fraud had been established in the case and several members of the Sharif family, including Nawaz Sharif and PML-N vice president Maryam Nawaz, were allegedly involved in the case.
Posted by: Fred || 08/09/2019 00:00 || Comments || Link || E-Mail|| [6479 views] Top|| File under: Govt of Pakistan
Police deny receiving rape complaint against MPA who has 'gone abroad'
[DAWN] MULTAN: After a member of the provincial assembly facing rape allegations reportedly left for UAE, the police concerned claimed on Wednesday that they received no complaint against him.

The PML-N MPA was accused by a girl, who had been working and studying in an institution owned by the

politician

, of repeatedly raping and blackmailing her. The matter was highlighted through a social media post showing the girl's application to a magistrate in which she alleged that the MPA had been raping her for 11 months and made objectionable video clips of her.

She also alleged that the suspect was hurling threats that the video clips would be made public if she informed anyone about the incident or tried to take any legal action. "An inspector of Bahauddin Zakariya

cop shoppe

visited the house of the girl who was not present there. However,


it's easy to be generous with someone else's money...


brother of the girl told the inspector that he, along with his sister, would visit the

cop shoppe

within couple of days if they needed to initiate legal action," Station House Officer Zaheeruddin Babar told Dawn.

He said usually the victim approached police after getting medically examined, but the girl did not visit the

cop shoppe

at all.

The SHO said that as the police did not receive any application against the MPA, it did not concern police if he had left the country.

Later, an affidavit signed by the 'victim' on July 25 surfaced on social media, in which she stated that her allegations against the MPA were result of a misunderstanding and that some miscreants had pressurised her into submitting the application with a magistrate.

She stated that she neither had any link, nor any dealings with the MPA.

She also stated that she did not want to take any legal action against the MPA.

Earlier, the 'victim', a permanent resident of Lahore living in Multan

...Home of the Multan Sultans...
for studies, in her application to the magistrate alleged the MPA raped her last time on July 26. She had claimed that she went to the Bahauddin Zakariya Police Station to get an order for her medical examination but the police refused to take any action because of the MPA's influence.

She had requested the court to order the medical superintendent of the Nishtar Hospital, Multan, to conduct her medical examination.


Posted by: Fred || 08/09/2019 00:00 || Comments || Link || E-Mail|| [6473 views] Top|| File under: Govt of Pakistan
Olde Tyme Religion
More than two million Muslims begin annual hajj pilgrimage
[France24] More than two million Muslims begin the annual hajj on Friday as the Saudi hosts seek to deter politicisation of the pilgrimage against a backdrop of simmering Gulf tensions.

The hajj, one of the world's largest religious gatherings, is one of Islam's five pillars and must be undertaken by all Muslims with the means at least once in their lives.

It consists of a series of religious rites which are completed over five days in Islam's holiest city and its surroundings in western Saudi Arabia.

"All of the arms of state have been deployed (and) we are proud to serve as 'God's hosts'," said security forces spokesman Bassam Attia.
Posted by: Besoeker || 08/09/2019 07:30 || Comments || Link || E-Mail|| [6483 views] Top|| File under:
Science & Technology
The U.S. Army Plans To Field the Most Powerful Laser Weapon Yet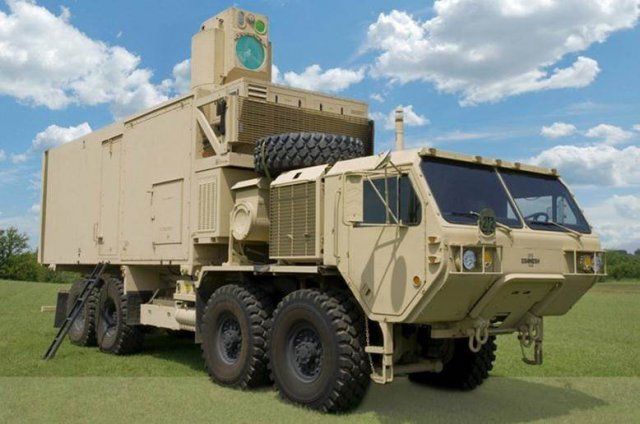 [PopularMechanics] The U.S. Army is pushing forward with plans for the most powerful laser weapon to date. The Indirect Fires Protection Capability-High Energy Laser (IFPC-HEL) will be a 250 to 300 kilowatt weapon, up to 10 times more powerful than the U.S. Navy's Laser Weapon System. The power boost should be enough to destroy targets as large as incoming cruise missiles.

The U.S. military is pushing into lasers in a big way, with all three of the main services-Army, Navy, and Air Force-pushing hard to get them onto ground vehicles, ships, and aircraft. The main appeal of lasers is their fast reaction time, literally the speed of light, and their ability to fire a high number of shots without stockpiling bullets, missiles, or shells.

Lasers instead rely on electrical power, and as long as there is electricity to power the weapon it can theoretically crank out an endless number of shots. "Ammunition" is basically the cost of generator fuel, or about $10 per shot.


The Donks will scream about the generator, demanding "Green" ammo (i.e.: a windmill or solar panels)


According to Breaking Defense, earlier this year the Army was looking to develop a 100 kilowatt laser weapon. Now, just months later, the service is aiming higher at a 250 to 300 kilowatt weapon. The Army has so far been interested in weapons to engage enemy drones and drone swarms-IFPC-HEL will be just powerful enough to shoot down an incoming cruise missile.

300 kilowatts is ten times more than the only currently operational laser weapon, LaWS. LaWS, or Laser Weapon System, was a $40 million dollar, 30-kilowatt laser installed on the amphibious sea base USS Ponce in 2014. Although apparently never used in action, LaWS was capable of blinding enemy forces as a warning, shooting down drones, disabling boats, or damaging helicopters.

Lasers, as Breaking Defense points out, are more like focused sunlight from a magnifying glass than pew pew pulses of light. Lower power lasers may need to focus on target for several seconds, while larger lasers can get by with quicker pulses, doing more damage faster. Meanwhile, a target like a cruise missile is densely packed with a guidance system, warhead, fuel, and turbojet engine. A laser pulse could fry the guidance system, explode the warhead or fuel tank, or damage the engine. Alternately it could cause damage to the missile's fuselage and wings, causing it to become aerodynamically unstable and crash.

The new laser will be mounted on a truck and likely accompanied by a generator vehicle with plenty of diesel fuel. A firing position on high ground would allow it to engage targets at maximum range, before they could threaten friendly forces.

The first platoon of four firing vehicles will enter service in 2024.


Energy weapons, Stealth and hypervelocity weapons will be the arms races of the future
Posted by: DarthVader || 08/09/2019 00:00 || Comments || Link || E-Mail|| [6474 views] Top|| File under:
Government
Ex-defense chief Jim Mattis returns to General Dynamics amid rising scrutiny of DC ties to business
[Washington Examiner] Jim Mattis, the retired Marine general who served as President Trump's first defense secretary, is joining the board of contractor General Dynamics just as the 2020 campaign heightens scrutiny into corporate recruitment of senior government officials.

The General Dynamics position, which Mattis stepped into on Aug. 7, carries an annual retainer of $85,000, plus meeting attendance fees of at least $2,000, and an annual stock award of about $150,000, according to a regulatory filing. In 2018, independent directors ‐ those not serving in a management role at the Navy shipbuilder ‐ who held their roles a full year earned at least $297,000.

"Jim is a thoughtful, deliberate and principled leader with a proven track record of selfless service to our nation," CEO Phebe Novakovic said in a statement. "We are honored to have him on our board."

Sen. Elizabeth Warren, the Massachusetts Democrat among the top three candidates seeking to unseat Trump, has sponsored a bill requiring a four-year waiting period between government roles and corporate jobs and, in June, asked detention center operator Caliburn International to justify its hiring of John Kelly, the former chief of staff tasked with carrying out Trump's illegal immigration policies.
Posted by: Besoeker || 08/09/2019 02:36 || Comments || Link || E-Mail|| [6476 views] Top|| File under:
Home Front: Culture Wars
Study: Google News Mass Shootings Results 70 Percent Liberal, 4 Percent Conservative
[PJMedia] A full 70 percent of Google News search results for topics related to the mass shootings in El Paso, Texas, and Dayton, Ohio, over the weekend were biased toward the left, a new study revealed Wednesday.

The nonpartisan group AllSides analyzed the top three search results in Google News for ten topics related to the mass shootings, including the cities of the shootings, the names of the shooters, and even "Trump," whom many liberal outlets blamed for somehow inspiring the El Paso shooting. The research took place on the afternoons of Monday, Tuesday, and Wednesday.

"This analysis shows no direct evidence that Google is intentionally suppressing voices from the center or right on the shootings," John Gable, CEO and co-founder of AllSides, said in a statement on the results. "But there was a clear and overwhelming bias in Google's results covering these shootings, intentional or not."

News articles from outlets with a "Center" bias rating were outpaced by articles from "Left" or "Lean Left" sources by close to 400 percent. More balanced outlets like the BBC, NPR, USA Today, and The Wall Street Journal got close to zero exposure among the "Top Stories" on each search topic.


Surprising absolutely no one.
Posted by: DarthVader || 08/09/2019 00:00 || Comments || Link || E-Mail|| [6473 views] Top|| File under:
Who's in the News
33
[untagged]
9
Govt of Pakistan
5
al-Nusra
5
Arab Spring
4
Taliban
3
Moslem Colonists
3
Govt of Pakistain Proxies
3
Houthis
2
Muslim Brotherhood
2
Islamic State
2
Sublime Porte
1
[untagged]
1
Commies
1
Govt of Iran
1
Hezbollah
Bookmark
E-Mail Me
The Classics
The O Club
Rantburg Store
The Bloids
The Never-ending Story
Thugburg
Gulf War I
The Way We Were
Bio
Merry-Go-Blog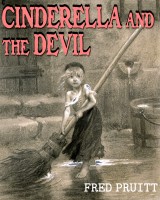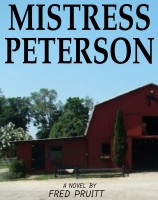 On Sale now!


A multi-volume chronology and reference guide set detailing three years of the Mexican Drug War between 2010 and 2012.

Rantburg.com and borderlandbeat.com correspondent and author Chris Covert presents his first non-fiction work detailing the drug and gang related violence in Mexico.

Chris gives us Mexican press dispatches of drug and gang war violence over three years, presented in a multi volume set intended to chronicle the death, violence and mayhem which has dominated Mexico for six years.
Click here for more information


Meet the Mods
In no particular order...


Steve White
Seafarious
Pappy
lotp
Scooter McGruder
john frum
tu3031
badanov
sherry
ryuge
GolfBravoUSMC
Bright Pebbles
trailing wife
Gloria
Fred
Besoeker
Glenmore
Frank G
3dc
Skidmark
Alaska Paul



Better than the average link...



Rantburg was assembled from recycled algorithms in the United States of America. No trees were destroyed in the production of this weblog. We did hurt some, though. Sorry.
3.233.242.204

Help keep the Burg running! Paypal: