-Lurid Crime Tales-
San Bruno, California multicultural fail
[MAIL] 'These family members ultimately restrained the victim using a rope. Held him against his will, assaulted him multiple times and even threatened to kill him,' San Bruno Police Department Lieutenant Ryan Johansen said in a Facebook post.

Police said the teen boy was then released and he ran away from the home. He was then treated at a local hospital for non-life threatening injuries.

The incident is being investigated as a possible hate crime because the boy reported that Suarez, Arguello and Amaya 'yelled at him using multiple racial slurs and he believed his race to be a motivating factor in the attack,' Johansen said.

The teen boy is African-American and the girl's family is of Hispanic descent.

The teen girl's older sisters dispute the claims that their parents attacked the boy for racial reasons and claimed that the incident was actually an issue of self defense.
Posted by: Besoeker || 08/26/2019 08:59 || Comments || Link || E-Mail|| [6482 views] Top|| File under:
Video shows MCC inmate using illicit phone for Facebook Live broadcast
[NYPOST] An inmate awaiting trial on murder and conspiracy charges used a cellphone to broadcast a Facebook Live video from inside the same Manhattan lockup where Jeffery Epstein hanged himself, The Post has learned.


MCC videos? Who knew ?


The shocking breach of security at the federal Metropolitan Correctional Center occurred last month and is part of a large-scale investigation into the use of cellphones by prisoners there, law-enforcement sources said.

Two correction officers pleaded guilty last year to accepting bribes to smuggle cellphones and other contraband into the MCC, where two high-profile prisoners — former CIA computer engineer Joshua Schulte and ex-Westchester County cop Nicholas Tartaglione, a one-time Epstein cellmate — were recently accused of using or possessing cellphones.


Nick was just calling his dog. Go ahead and destroy the selector, recordings and transcripts.




"The MCC has more phones than a Best Buy," one law-enforcement source said.

A 40-second video clip shows Michael Reid, a high-ranking member of the Brooklyn-based "Rockstarz" gang, talking into a phone while shooting a selfie live stream, sources said.

As many as 32 other Facebook users watched his Facebook Live broadcast, which lasted at least 19 minutes, according to information displayed on a computer screen from which it was recorded.

The video is grainy and poorly lit, but appears to show Reid, 26, sitting on the bottom of a bunk bed, underneath a light embedded in a cement ceiling.

Several people can be heard speaking, but the dialogue is unclear and the clip ends abruptly when a cellphone apparently starts ringing.

Reid is one of 10 reputed Rockstarz members who allegedly chased a rival gang-banger — Tyquan Eversly, 21, of the "Very Crispy Gangsters" — through the streets of East New York before one of them fatally shot Eversley when he got tangled in razor wire atop a chain-link fence on March 19.


Posted by: Fred || 08/26/2019 00:00 || Comments || Link || E-Mail|| [6487 views] Top|| File under:
7 people injured in shooting at Maryland toddler's birthday party: cops
[NYPOST] Seven people

were maimed

in Maryland when a shooter

shot up

a 2-year-old's birthday party, authorities said.

The shooting broke out Saturday night near Camp Springs where a dozen people were gathered for the toddler's birthday celebration, according to Prince George's County Police.

Three people were critically injured and four others suffered "less serious" injuries in the gunfire, police said. The seven victims ‐ who are between the ages 18 and 20 ‐ were transported to the hospital and are all expected to survive.


Survivors, the obvious downside.


Prince George's County police Cpl. Nicholas Clayton said there may have been words exchanged before the shots were fired.

Police haven't released information about the suspect, who is still

on the lam

.
Posted by: Fred || 08/26/2019 00:00 || Comments || Link || E-Mail|| [6487 views] Top|| File under:
-Short Attention Span Theater-
Hasbro Toy Company Purchases Death Row Records
.......


[XXLMag] Death Row Records has changed ownership once again. Now, the infamous record label's catalog has been purchased by popular toy company Hasbro.

The acquisition was announced on Thursday (Aug. 22), reveals a Rolling Stone report published on Friday (Aug. 23). Hasbro, home to famous kids toys like Mr. Potato Head, Power Rangers, My Little Pony, G.I. Joe, Transformers, the board game Monopoly and many more, purchased Entertainment One, a multimedia company which previously owned the rights to the label that Suge Knight built that helped push the careers of world famous artists like 2Pac, Snoop Dogg and Dr. Dre.

After falling from grace after years of dominance, Death Row was taken over by a judge after being declared bankrupt in 2006. In 2009, it was auctioned off for $18 million to Canadian company WIDEawake Entertainment Group. eOne bought the label's catalog in 2013 for $280 million.

Hasbro CEO Brian Goldner commented on the purchase of eOne stating, "The acquisition of eOne adds beloved story-led global family brands that deliver strong operating returns to Hasbro's portfolio and provides a pipeline of new brand creation driven by family-oriented storytelling."

Though Death Row hasn't operated in years, Suge's son is trying to carry on the legacy while his father sits in prison with the New Death Row. Suge Jr. has even made claims that new Tupac music will be released under the outfit.

Posted by: charger || 08/26/2019 00:00 || Comments || Link || E-Mail|| [6496 views] Top|| File under:
Personal ad: American flag free to a good home
It was given to my family at my father's funeral. He served in the Burma/India theater during WWII and has been sitting in my dresser drawer for over 30 years.

Pic hope it works:



I'd love someone to have it I have no way to display it. Message me somehow and I'll pay the shipping.


Anyone interested should comment in the O Club, Rantburg's chat room. The comments there are not archived, so won't be later swept up by those horrid bots looking for contact information.



Posted by: jpal || 08/26/2019 00:00 || Comments || Link || E-Mail|| [6470 views] Top|| File under:
-Signs, Portents, and the Weather-
East Texas Man Arrested for Allegedly Licking Ice Cream in Walmart Store
[BREITBART] A Facebook prank landed an East Texas man in county jail after he allegedly opened a gallon of Blue Bell ice cream, licked it, and returned it to the shelf. While he accomplished his goal of a viral video, the prank has cost him criminal charges and his job.

A Facebook video earlier this week shows a man opening a gallon of Blue Bell ice cream, licking the ice cream, closing it up, and placing it back on the shelf. Police began investigating and identified the Walmart store in Port Arthur, Texas, as the incident location. Surveillance video showed the man eventually took the ice cream back out of the freezer and paid for it, the

News Agency that Dare Not be Named

reported.

Despite this, Jefferson County District Attorney Bob Wortham filed misdemeanor criminal mischief charges after the Walmart store was forced to re-stock their ice cream shelves in case of other contamination. Police identified the suspect as 24-year-old D'Adrien Anderson, a Port Arthur resident, and place him in the Jefferson County Correctional Facility. He eventually posted a bond of $1,000 and was released.

Posted by: Fred || 08/26/2019 00:00 || Comments || Link || E-Mail|| [6487 views] Top|| File under:
-Land of the Free
Uh-oh: Silicon Valley is building a Chinese-style social credit system
[Fast Company] In China, scoring citizens' behavior is official government policy. U.S. companies are increasingly doing something similar, outside the law.

Have you heard about China's social credit system? It's a technology-enabled, surveillance-based nationwide program designed to nudge citizens toward better behavior. The ultimate goal is to "allow the trustworthy to roam everywhere under heaven while making it hard for the discredited to take a single step," according to the Chinese government.

In place since 2014, the social credit system is a work in progress that could evolve by next year into a single, nationwide point system for all Chinese citizens, akin to a financial credit score. It aims to punish for transgressions that can include membership in or support for the Falun Gong or Tibetan Buddhism, failure to pay debts, excessive video gaming, criticizing the government, late payments, failing to sweep the sidewalk in front of your store or house, smoking or playing loud music on trains, jaywalking, and other actions deemed illegal or unacceptable by the Chinese government.

It can also award points for charitable donations or even taking one's own parents to the doctor.

Punishments can be harsh, including bans on leaving the country, using public transportation, checking into hotels, hiring for high-visibility jobs, or acceptance of children to private schools. It can also result in slower internet connections and social stigmatization in the form of registration on a public blacklist.

China's social credit system has been characterized in one pithy tweet as "authoritarianism, gamified."

Posted by: Besoeker || 08/26/2019 08:40 || Comments || Link || E-Mail|| [6492 views] Top|| File under:
The massive balloons that have made drug smuggling by plane nearly extinct
[Washington Examiner] RIO GRANDE CITY, Texas ‐ It was just another Monday in 2001 when a few of the country's top national security officials gathered inside the Pentagon to discuss taking all the air out of a program that used balloons for surveillance near the U.S.-Mexico border.

The goal of the gathering was to push TARS, or Tethered Aerostat Radar Systems, comparable in appearance to unmanned stationary blimps but containing top-of-the-line airplane detectors, onto another department's shoulders. That day, the Air Force, which had overseen TARS since 1992, washed its hands of it, not caring if the program came to an end.

The next morning, 19 terrorists hijacked four U.S. commercial airplanes and turned off the aircraft's transponders. The only way the government was able to track those flights was by using air radars: the same types of radars flying inside the balloons on the southwest border.

"That situation heightened the vulnerability and the security concern against air, and there was no more talk of terminating TARS from that point forward," explains Rob Brown, a senior official within U.S. Customs and Border Protection's Air and Marine Operations component.

After 9/11, the Air Force held onto TARS until 2013, when the program was permanently moved to the Department of Homeland Security. Since then, Brown has overseen TARS and affectionately refers to the aerostats as "big ass balloons." They can also be defined as motionless sacks, tethered to the ground, and filled with a buoyant gas and carrying cameras capable of detecting activity far away.
Posted by: Besoeker || 08/26/2019 03:31 || Comments || Link || E-Mail|| [6484 views] Top|| File under:
Africa Subsaharan
The Himba of Northern Namibia, Where a Man Comes First
[Pulse] Down in the Kunene and Omusati regions of Northern Namibia, are the semi-nomadic people of Ovahimba and Ovazimba tribes.

It is customary, for them, for the the women to engage in daily activities of milking cows, taking care of the children while the men go hunting, sometimes leaving for long periods of time.

With a population of over 50,000, the Himba are a polygamous people where Himba girls are married off to male partners selected by their fathers once they attain puberty.

Most of their cultures have been upheld despite western influence and agitation.

Among these is the "Man comes first" tradition. The woman has little or no opinion in the decision making. Submission to her husband's demands come first.

According to the Guardian, "When a visitor comes knocking, a man shows his approval and pleasure of seeing his guest by giving him the Okujepisa Omukazendu treatment ‐ the wife is given to his guest to spend the night while the husband sleeps in another room. In a case where there is no available room, her husband will sleep outside."

This, apparently, reduces jealousy and fosters relationships.
Posted by: Besoeker || 08/26/2019 03:58 || Comments || Link || E-Mail|| [6476 views] Top|| File under:
Bangladesh
HC: Omit 'Kumari' from marriage registration form
[Dhaka Tribune] The High Court Division has directed the government to omit the word "Kumari" (virgin) from the

Moslem

marriage registration form (Nikahnama) before the name of the bride, and use the word "unmarried" instead.


Languages evolve. In the old days virgin and maiden (an unmarried female) were interchangeable. When approaching marriage, being a maiden, that is unmarried, is critically important to the legality of the thing. But now even Bangladesh is getting overwrought about medical definitions for words also used non-technically.

A High Court bench of Justice Naima Haider and Justice Khizir Ahmed Choudhury gave the direction following a writ petition filed jointly by Bangladesh Legal Aid and Services Trust (Blast), Naripokkho, and Bangladesh Mohila

Gay Paree

had.

In the marriage registration form under the

Moslem

Marriages and Divorces (Registration) Act 1974, Clause 5 requires the bride to make a statement regarding her marital status and sexual history, specifically stating whether she is a virgin or widowed or divorced.

The High Court also asked the government to include Clause 4 (A) in the form, which will stipulate the marital status of a groom, stating "married, widower or divorcee."
Posted by: Fred || 08/26/2019 00:00 || Comments || Link || E-Mail|| [6478 views] Top|| File under:
China-Japan-Koreas
China announces it seeks 'calm' end to trade war, as markets tank and currency hits 11-year flatline
[FoxNews] China signaled on Monday it was now seeking a "calm" end to its ongoing trade war with the U.S., as Asian markets crumbled and China's currency plummeted to an 11-year low following the latest tariffs on $550 billion in Chinese goods announced last Friday by the Trump administration.

Trump said Monday that officials from China called U.S. officials and expressed interest to "get back to the table," The Wall Street Journal reported. He called the discussions a "very positive development."

"They want to make a deal. That's a great thing," he said.

News of the possible opening in negotiations came shortly after President Trump threatened to declare a national emergency that would result in American businesses freezing their relationships with China. Trump's tariff barrage on Friday was a response to China imposing its own retaliatory tariffs on $75 billion in U.S. goods.

At the Group of Seven summit in France on Sunday, White House officials rejected suggestions the president was wavering and insisted that his only regret was not implementing even more tariffs on China. Trump wrote on Twitter that world leaders at the G-7 were "laughing" at all the inaccurate media coverage of the gathering.

In response, Chinese Vice Premier Liu He told a state-controlled newspaper on Monday that "China is willing to resolve its trade dispute with the United States through calm negotiations and resolutely opposes the escalation of the conflict," Reuters first reported, citing a transcript of his remarks provided by the Chinese government. Liu is China's top trade negotiator.
China knows it is in trouble. The only problem with a new trade deal, is that they will break it fast as they can.

Fuck China. Let it collapse and break apart.
Posted by: DarthVader || 08/26/2019 08:48 || Comments || Link || E-Mail|| [6505 views] Top|| File under: Commies
Hong Kong police draw guns, use water cannon in clashes
[Al Jazeera] Hong Kong police have used water cannon for the first time and at least one officer fired his sidearm during pitched battles with protesters, one of the most violent nights in three months of pro-democracy rallies that have rocked the city.

Thousands of protesters on Sunday poured onto the streets of the Tsuen Wan neighbourhood, where they clashed with police, who fired tear gas and eventually turned to two vehicles armed with water cannon to disperse the demonstrators, who gathered despite steady rains.

At least one petrol bomb was thrown by protesters, some of whom took off down narrow side streets where the water cannon, which had not been used in years of anti-government protests, could not follow.

In one instance, several

coppers

drew their sidearms, an AFP news agency

news hound

at the scene said.

"According to my understanding, just now a gunshot was fired by a colleague," Superintendent Leung Kwok Win told the press on Sunday.

"My initial understanding was that it was a uniformed policeman who fired his gun."

It was unclear where the shot was aimed, but public broadcaster RTHK said one of its

news hound

s saw a uniformed officer fire a shot into the sky.

Some dug up bricks from the pavement and wheeled them away to use as ammunition, others sprayed detergent on the road to make it slippery for the lines of police.

The Chinese-ruled city's MTR rail operator suspended some services to try to prevent people from gathering.

The demonstration continued despite the arrest of 29 people after overnight

festivities

that saw authorities use tear gas to disperse the crowd.
Posted by: Fred || 08/26/2019 00:00 || Comments || Link || E-Mail|| [6471 views] Top|| File under: Commies
Europe
Belgian Anti-Racism rabble-rouser Activist Forced To Flee
[TheGuardian] An anti-racism activist has said he was forced to leave the Belgian town of Ath on Sunday after a row with local authorities about a folkloric festival.

A carnival float featuring a white man in blackface called "the savage" featured on Sunday as part of Ath's annual festival, despite calls to abandon the practice, which campaigners say is an act of "symbolic violence" towards black people in Belgium.

Mouhad Reghif, a spokesman for the Brussels Panthers, who is leading a campaign against blackface, said he had been expelled from the town on the mayor's orders after being spotted by the police. He said officers had followed him for 30km on the motorway to make sure he left.

| | |
| --- | --- |
| And that's how it's done. The way to protect your culture is to threaten physical harm to any bastard that insults it. Do read the whole thing at the Guardian. | |
Posted by: Dron66046 || 08/26/2019 10:49 || Comments || Link || E-Mail|| [6479 views] Top|| File under:
Anti-G7 activists march with 'stolen' Macron portraits
[PULSE.NG] Several hundred anti-G7 protesters staged an unusual protest in southwestern France on Sunday, holding "stolen" portraits of French President Emmanuel Macron which were held upside down in a pointed critique on his policies.


How terribly clever of them, to be sure.
Posted by: Fred || 08/26/2019 00:00 || Comments || Link || E-Mail|| [6470 views] Top|| File under:
Home Front: Politix
Joe Arpaio announces 2020 bid for 7th term as Maricopa County sheriff
[AXIOS] Joe Arpaio, who in 2017 became the first person to be pardoned by President Trump, announced Sunday an attempt to get his old job back as sheriff of Maricopa County, Arizona, in 2020.

The big picture: Arpaio is known for his hardline stances on immigration. He lost his bid for a 7th term as mayor when he was convicted of criminal contempt of court for disobeying a 2011 court order in an immigration case. In 2018, he lost an Arizona Republican Senate primary bid to then-Rep. Martha McSally.


Dude! You're 87. Give it a rest




Posted by: Besoeker || 08/26/2019 07:17 || Comments || Link || E-Mail|| [6496 views] Top|| File under:
15 Former Spooks Who Work At CNN And MSNBC Now
[Daily Caller] CNN added to its deep roster of former FBI and CIA officials-turned-analysts Friday with the hiring of Andrew McCabe, the former FBI deputy director fired for lack of candor during an investigation last year.

McCabe is the tenth ex-FBI, CIA or intelligence community official CNN has hired during the Trump administration, according to a Daily Caller News Foundation analysis. MSNBC has followed closely behind, having hired five former officials, including former CIA Director John Brennan.

CNN was widely mocked on Friday after announcing the McCabe hiring, largely because the network has criticized its competitors for hiring former Trump administration officials. But the personnel move is also part of a larger trend that has come under scrutiny from some media observers.

Posted by: Besoeker || 08/26/2019 03:53 || Comments || Link || E-Mail|| [6483 views] Top|| File under:
Home Front: Culture Wars
A Hawaiian Volleyball Coach Blasts The Unsafe Practice Of Boys Playing Against Girls. But He Has To Remain Anonymous
[Red State] There's debate brewin' in the land of Don Ho.

Over girls volleyball.

As reported by LifeSiteNews, the Hawaii High School Athletic Association allows boys to participate in girls sports if they so identify.

But when a dude showed up with the Kamehameha Schools Maui girls team at a tournament in Pukalani, one team's coach spoke out against it.

The coach ‐ who wished to remain anonymous ‐ explained to the The Maui News that it puts girls at risk:
Posted by: Besoeker || 08/26/2019 04:12 || Comments || Link || E-Mail|| [6490 views] Top|| File under:
Who's in the News
32
[untagged]
5
Govt of Iran
5
Arab Spring
5
Taliban
4
Commies
4
Islamic State
4
Sublime Porte
3
Govt of Sudan
3
Govt of Pakistain Proxies
2
Houthis
2
Govt of Pakistan
1
Muslim Brotherhood
1
Govt of Iran Proxies
1
al-Nusra
1
Govt of Syria
1
TTP
1
Hamas
Bookmark
E-Mail Me
The Classics
The O Club
Rantburg Store
The Bloids
The Never-ending Story
Thugburg
Gulf War I
The Way We Were
Bio
Merry-Go-Blog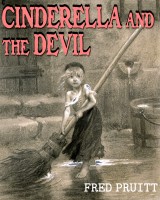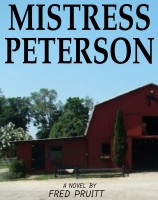 On Sale now!


A multi-volume chronology and reference guide set detailing three years of the Mexican Drug War between 2010 and 2012.

Rantburg.com and borderlandbeat.com correspondent and author Chris Covert presents his first non-fiction work detailing the drug and gang related violence in Mexico.

Chris gives us Mexican press dispatches of drug and gang war violence over three years, presented in a multi volume set intended to chronicle the death, violence and mayhem which has dominated Mexico for six years.
Click here for more information


Meet the Mods
In no particular order...


Steve White
Seafarious
Pappy
lotp
Scooter McGruder
john frum
tu3031
badanov
sherry
ryuge
GolfBravoUSMC
Bright Pebbles
trailing wife
Gloria
Fred
Besoeker
Glenmore
Frank G
3dc
Skidmark
Alaska Paul



Better than the average link...



Rantburg was assembled from recycled algorithms in the United States of America. No trees were destroyed in the production of this weblog. We did hurt some, though. Sorry.
3.235.175.15

Help keep the Burg running! Paypal: