-Lurid Crime Tales-
Husband and wife in viral Disneyland brawl are no-shows at court
[NYPOST] A classy husband and wife who starred in viral family brawl footage from Disneyland back in July were no-shows at their recent arraignment, the Orange County Register reported.

Andrea Nicole Robinson, 40, and hubby Daman Petrie, 44, missed their Monday, Sept. 9 arraignment on misdemeanor assault and battery counts, the paper said.

Robinson's brother Avery Desmond-Edwinn Robinson, 35, is due in court on Sept. 30 on charges of domestic battery and assault that carry a maximum seven-year prison term.

The three-way fisticuffs drew in several Disneyland guests and workers who tried to stop the violence.


Posted by: Fred || 09/14/2019 00:00 || Comments || Link || E-Mail|| [6517 views] Top|| File under:
Felicity Huffman wants to serve her sentence at one of 'America's cushiest prisons'
[PAGESIX] Felicity Huffman is hoping to avoid serving hard time.

Lawyers for Huffman, who reports to prison on Oct. 25, requested Friday that the actress spend her two weeks behind bars at a minimum-security women's lockup in northern California dubbed one of the cushiest prisons in the country.

The Federal Correctional Institution Dublin houses 1,235 inmates and sits about 350 miles away from her Los Angeles home.

While it's ultimately the decision of the Federal Bureau of Prisons, attorney Martin Murphy asked Judge Indira Talwani make the recommendation so the desperate inmate could see her family.

"It's the closest to Ms. Huffman's residence," Murphy said inside the packed courtroom.

As a Dublin inmate, the "Desperate Housewives" star would have to trade her designer duds for the prison's issued uniform: dowdy khaki clothing marked with her name and inmate number.

Huffman, 56, will have to make her bed each morning in time for a daily 6:30 a.m. inspection and it will be lights out at 10 p.m. daily, according to the inmate handbook.

Husband William H. Macy and her two daughters will be able to visit on Saturday and Sundays between the hours of 8 a.m. and 2 p.m. but will not be able to bring any gifts.

"Visitors may bring a maximum of $35.00 per adult. Money can only be used for the vending machines in the Visiting Room and may not be given to the inmate," the handbook states.

In 2009, Forbes named the big-house as one of America's "10 cushiest prisons" — citing the facilities gorgeous bay area weather.

The prison was formerly home to Heidi Fleiss — the "Hollywood Madam" who ran an upscale prostitution ring in Los Angeles — and Sarah Jane Moore, the woman who attempted to assassinate President Gerald Ford.
Posted by: Fred || 09/14/2019 00:00 || Comments || Link || E-Mail|| [6500 views] Top|| File under:
Africa Subsaharan
Zimbabwe's Mugabe to be buried in 30 days, at new site
[ENGLISH.ALARABIYA.NET] The burial of Zim-bob-we's founding president, President Bob Muggsy Mugabe

Nonagenarian President-for-Life of Zim-bob-we who turned the former Breadbasket of Africa into the African Basket Case. Dumped in November 2017 when the Missus decided she wanted to be president, and opposed heer might against Crocodile Mnangawa Important safety tip: If your opponent goes by the name Crocodile andf your title is Shopper in Chief let him win....
, will be delayed for a month until a special site can be built at the national Heroes' Acre monument, a family

front man

said Friday, the latest turn in a dramatic tussle between his family and the country's current leader, a once-trusted deputy who helped oust Mugabe from power.

The decision to build a new resting place for the ex-leader, who died at age 95 in Singapore last week, came after consultations with influential traditional chiefs, Mugabe's nephew, Leo Mugabe, told

news hound

s. The announcement followed days of controversy over where he should be laid to rest, with Mugabe's widow, Grace, insisting on a private burial rather than the elaborate state funeral planned by the government.

"The construction will take about 30 days to complete," Leo Mugabe said. "The burial will not take place until it is finished." He said Mugabe's body would be preserved until then.

The Heroes' Acre monument is reserved for

brass hats

of Zim-bob-we's ruling ZANU-PF party who contributed to ending white colonial rule. Mugabe oversaw its construction with North Korea

...hereditary Communist monarchy distinguished by its truculence and periodic acts of violence. Distinguishing features include Songun (Army First) policy, which involves feeding the army before anyone but the Dear Leadership, and Juche, which is Kim Jong Il's personal interpretation of Marxism-Leninism, which he told everybody was brilliant. In 1950 the industrialized North invaded agrarian South Korea. Twenty-one countries of the United Nations eventually contributed to the UN force opposing the invasion, with the United States providing around 90% of the military personnel. Seventy years later the economic results are in and it doesn't look good for Juche...
n architects atop a prominent hill, featuring a towering sculpture of guerrilla fighters. There are about 130 national heroes buried there, each on a flat surface marked by simple black marble slabs. Mugabe's first wife, Sally, is buried there and a space next to her had been reserved for Mugabe.

But Leo Mugabe said

the dear departed

leader will not be buried next to his first wife. The Mugabe family and the traditional chiefs have apparently decided that a special site, elevated above the other graves, should be created for the country's founding leader.

The wrangle over the burial highlighted the lasting acrimony between President Emmerson Mnangagwa, who helped oust Mugabe in 2017, and Mugabe's widow, Grace, and other family members. Mnangagwa met with them to try to resolve the burial dispute and on Thursday said his government would respect the family's wishes, adding they have "the full support of the government."

Meanwhile,
...back at the palazzo, Don Smilzo looked for an avenue of escape. The only window opened a hundred feet above the moat. The nearest of the hired assassins hold a bloody axe.
The window was looking better all the time....
Mugabe's body was on view at Rufaro Stadium for a second day Friday. A stampede on Thursday injured several people trying to view it.

Government officials earlier said that Mugabe would be given a state burial Sunday at Heroes' Acre accompanied by a 21-gun salute, but Leo Mugabe said that will not happen.


Posted by: Fred || 09/14/2019 00:00 || Comments || Link || E-Mail|| [6622 views] Top|| File under: Tin Hat Dictators, Presidents for Life, & Kleptocrats
Bangladesh
Forced marriage to rapist: Pabna OC withdrawn, SI closed
[Dhaka Tribune] Pabna Sadar

cop shoppe

officer-in-charge (OC), who was accused of forcing a rape survivor to marry one of her alleged rapists, has been withdrawn.

OC Obaidul Huq was withdrawn and Sub-Inspector (SI) Ekramul Haque of the same

cop shoppe

temporarily suspended on Thursday by the district police for their alleged involvement in the "forced marriage" of the rape survivor.

But the woman, who was already married, is a mother of three.

Two more were also arrested in connection with the rape. Till now, a total of four people have been arrested for their alleged involvement.

Pabna Superintendent of police (SP) Sheikh Rafiqul Islam confirmed the matter to Dhaka Tribune.

He said: "The decisions were made according to the suggestion of the probe committee setup on Sunday (September 8) to investigate the matter."

OC FORCES SURVIVOR INTO MARRIAGE
On September 5, the woman was reportedly forced to marry her alleged rapist inside Pabna Sadar

cop shoppe

premises. The rape survivor said OC Obaidul forced her into marrying her rapist, Rasel, after she had just filed a case against him.

WHAT HAPPENED?
According to the woman's case statement, on August 29, her neighbour Rasel,

kidnapped

her and took her to his home in Sadar upazila, where Rasel and another man raped and confined her for two days.

On August 31, she was taken to an unused office space and was once again gang raped by Rasel and five others before she was let go.

On September 5, the woman was able to contact her family and was admitted to Pabna General Hospital.

OC Obaidul said the marriage was executed with the consent of both parties. "However,


a hangover is the wrath of grapes...


I am not aware of the marriage taking place inside the

cop shoppe

."

Posted by: Fred || 09/14/2019 00:00 || Comments || Link || E-Mail|| [6515 views] Top|| File under:
Britain
Opposition accuses Johnson of lying to Queen over Brexit
[DAWN] British Prime Minister Boris Johnson
...pro-Brexit British prime minister, succeeding no-Brexit Theresa May. BoJo is noted as much for his sparkling personality and his hair as for his Conservative policies....
denied on Thursday that he had lied to Queen Elizabeth over the reasons for suspending the British parliament after a court ruled his decision was unlawful and opponents called for

politician

s to be recalled to discuss Brexit.

Since Johnson won the top job in July,

Britannia

's Brexit crisis has spun more furiously, leaving investors and allies bewildered by an array of decisions that have pushed the once stable political system to its limits.

Parliament was prorogued, or suspended, on Monday until Oct 14, a move Johnson's opponents said was designed to thwart their attempts to scrutinise his plans for leaving the Europe

...the land mass occupying the space between the English Channel and the Urals, also known as Moslem Lebensraum...
an Union and to allow him to push through Brexit on Oct 31, with or without an exit deal to smooth the way.

Scotland's highest court of appeal ruled on Wednesday that the suspension was not lawful and was intended to stymie

politician

s, prompting opponents to question whether Johnson had lied to Elizabeth, who must formally order the prorogation.

"Absolutely not," Johnson said when asked by a TV

news hound

if he had misled the queen, who is the world's longest reigning monarch and is widely respected for more than 67 years of dedicated service during which she has stayed above the fray of politics.

Johnson said the current session of parliament was longer than any since the English civil war in the 17th century, adding that

politician

s would have plenty of time to again discuss Brexit after an EU summit on Oct 17 and 18.

He says parliament was suspended to allow the government to present its legislative programme.


Posted by: Fred || 09/14/2019 00:00 || Comments || Link || E-Mail|| [6504 views] Top|| File under:
Caucasus/Russia/Central Asia
Kremlin rejects fraud claims in Saint Petersburg vote
[ENGLISH.ALARABIYA.NET] The Kremlin on Friday dismissed claims of widespread fraud in local Saint Petersburg polls where the result has still not been announced nearly a week after election day.

Controversy surrounds the vote for city governor that resulted in a victory for an unpopular acquaintance of President Vladimir Putin

...President-for-Life of Russia. He gets along well with other presidents for life. He is credited with bringing political stability and re-establishing something like the rule of law, which occasionally results in somebody dropping dead from poisoning by polonium or other interesting substance. Under Putin, a new group of business magnates controlling significant swathes of Russia's economy has emerged, all of whom have close personal ties to him. The old bunch, without close personal ties to Putin, are in jail or in exile or dead from poisoning by polonium or other interesting substances...
The post is equivalent to that of mayor in other cities.

On Sunday, Russia's second city also elected municipal deputies but five days later authorities have not yet completed the vote count.

Putin's

front man

Dmitry Peskov said Friday that the Kremlin was unaware of "any situations that may somehow cast doubt on the election in Saint Petersburg."

He dismissed possible irregularities as minor "hiccups" and said the Central Election Commission was looking into them.

Asked if the Kremlin considered the continuing vote count in Putin's hometown acceptable, Peskov referred questions to election officials.

Opposition figures and observers have repeatedly complained about what they describe as egregious violations including alleged instances of ballot stuffing and vote-buying.

They claim that officials have been re-counting votes in precincts won by the opposition in favor of the ruling party United Russia.

"They are stealing the vote from us, they are re-writing protocols," charged Andrei Pivovarov, a coordinator for the United Democrats, a coalition of independent candidates.

"I don't know whether you can use the word 'hiccups' to describe what is regulated by the Criminal Code," he told AFP.

"What's happening now ‐ the falsification of the elections ‐ is a crime."


Posted by: Fred || 09/14/2019 00:00 || Comments || Link || E-Mail|| [6510 views] Top|| File under:
China-Japan-Koreas
U.S. imposes sanctions on North Korean hacking groups blamed for global attacks
[REUTERS] The U.S. Treasury on Friday announced sanctions on three North Korea

...hereditary Communist monarchy distinguished by its truculence and periodic acts of violence. Distinguishing features include Songun (Army First) policy, which involves feeding the army before anyone but the Dear Leadership, and Juche, which is Kim Jong Il's personal interpretation of Marxism-Leninism, which he told everybody was brilliant. In 1950 the industrialized North invaded agrarian South Korea. Twenty-one countries of the United Nations eventually contributed to the UN force opposing the invasion, with the United States providing around 90% of the military personnel. Seventy years later the economic results are in and it doesn't look good for Juche...
n hacking groups it said were involved in the "WannaCry" ransomware attacks and hacking of international banks and customer accounts.

It named the groups as Lazarus Group, Bluenoroff, and Andariel and said they were controlled by the RGB, North Korea's primary intelligence bureau, which is already subject to U.S. and United Nations


...an organization originally established to war on dictatorships which was promptly infiltrated by dictatorships and is now held in thrall to dictatorships...


sanctions.

The action blocks any U.S.-related assets of the groups and prohibits dealings with them. The Treasury statement said any foreign financial institution that knowingly facilitated significant transactions or services for them could also be subject to sanctions.

"Treasury is taking action against North Korean hacking groups that have been perpetrating cyber attacks to support illicit weapon and missile programs," said Sigal Mandelker, Treasury under secretary for Terrorism and Financial Intelligence.

"We will continue to enforce existing U.S. and U.N. sanctions against North Korea and work with the international community to improve cybersecurity of financial networks."

The United States has been attempting to restart talks with North Korea, aimed at pressing the country to give up its nuclear weapons. The talks have been stalled over North Korean demands for concessions, including sanctions relief.


Posted by: Fred || 09/14/2019 00:00 || Comments || Link || E-Mail|| [6515 views] Top|| File under: Commies
Europe
UK's Johnson to meet EU's Juncker for Brexit talks
[ENGLISH.ALARABIYA.NET] Boris Johnson

...pro-Brexit British prime minister, succeeding no-Brexit Theresa May. BoJo is noted as much for his sparkling personality and his hair as for his Conservative policies....
will meet EU chief Jean-Claude Juncker in Luxembourg on Monday, officials said, as the British prime minister bids to broker a Brexit compromise ahead of the October 31 deadline.


"Bring booze"


Johnson will "hold talks with President Juncker on Brexit," his Downing Street office said without providing further details.

EU spokeswoman Natasha Bertaud told

news hound

s that the two would have a working lunch that was arranged by "common accord."

The British pound gained one percent against the dollar in Friday trading on speculation that the two sides were edging closer to a compromise over the contentious Irish border issue.

Johnson refuses to sign off on an agreement that includes the "backstop," a compromise intended to keep the frontier open for trade and crossings in all post-Brexit scenarios.

It was accepted by his predecessor Theresa May but repeatedly failed to win backing in the British parliament.

Eurosceptics fear the stop-gap measures designed for the border between EU member Ireland and the UK province of Northern Ireland would keep

Britannia

indefinitely trapped in bloc's trade zone.

The Times reported on Friday that the DUP, a small Northern Irish party that had helped the ruling Conservatives in London form a majority in parliament since 2017, was now ready to abide by some EU rules.

But DUP leader Arlene Foster denied the report, calling it "nonsense."

"UK must leave as one nation," she tweeted.

Johnson no longer commands a working majority in the House of Commons, and

politician

s have instructed him to seek a deadline extension from Brussels if no deal emerges.

Johnson has refused, vowing to get Brexit done on schedule and insisting he would strike a new deal.


Posted by: Fred || 09/14/2019 00:00 || Comments || Link || E-Mail|| [6547 views] Top|| File under:
Paris, four other French cities ban use of pesticides
[DAWN] Paris and four other French cities on Thursday banned the use of synthetic pesticides within their boundaries, as an anti-chemicals movement that began in the countryside gained momentum.

Lille in the north, Nantes in the west, Grenoble in the southeast and the central city of Clermont-Ferrand joined Paris in implementing the ban, citing the need to safeguard biodiversity and public health.

A 2017 law already bans the use of synthetic pesticides in public parks and spaces. And since January, home gardeners countrywide have also been banned from using synthetic pesticides. They may use only those made with natural ingredients.

The few urban areas not included by the bans include green spaces managed by private property owners, such as in apartment blocks, or by companies such as state rail operator SNCF which use the controversial weed killer glyphosate on train tracks.

Environment Minister Elisabeth Borne slammed Thursday's announcement by the five cities — all of which are run by left-wing or Green opposition parties — as a "publicity stunt".

President Emmanuel Macron's centrist government has proposed banning the use of pesticides to within 5-10 metres of residential areas — a proposal criticised by environmentalists as not going far enough.

The head of the Greens group in Lille city council, Stephane Baly, said the cities' aim was "to make the government cave in".

Dozens of small towns and villages, where houses abut fields, have already issued decrees cracking down on the use of chemical sprays.

The movement began in earnest in May 2018 in the Brittany village of Langouet where a mayor banned the use of pesticides within 150 metres of a home or business. A court later invalidated the ban, ruling that only the state has the power to ban pesticides for public health reasons.

But Mayor Daniel Cueff had by then already won legions of admirers, with villages and towns, from the Normandy town of Val-de-Reuil to the wealthy Paris suburb of Sceaux, following suit.

The bans reflect the growing concern among French citizens, particularly in rural areas, over the continued use of the weed-killing chemical glyphosate, found in herbicides such as Monsanto's Roundup.

France is one of the EU's heaviest users of the herbicide, which is widely used by farmers to spray crops even though the World Health Organisation has described it as "probably carcinogenic", a finding disputed by Monsanto.

The impact of chemical pollution has slowly gone up the political agenda in France as voters grow increasingly concerned about environmental degradation and climate change.


Posted by: Fred || 09/14/2019 00:00 || Comments || Link || E-Mail|| [6552 views] Top|| File under:
Poland Gets All-Clear to Buy US F-35 Joint Strike Fighters
Eat it Putin!


[Military] The U.S. government has cleared the sale of the F-35 Joint Strike Fighter jet to Poland, which is set to become the thirteenth foreign military customer to join the program.

The State Department announced Wednesday that Poland was approved to receive 32 Lockheed Martin-made F-35A Lightning II aircraft with support and associated equipment, for an estimated cost of $6.5 billion.

"The sale of the F-35A Lightning II Joint Strike Fighter to Poland will provide a key NATO ally with the world's most advanced fighter aircraft, improve its ability to provide collective and self-defense, and reduce its dependence on legacy Russian equipment," a State Department official said in a Defense Security Cooperation Agency release.

The F-35 will "contribute to Poland's goal of modernizing its military capabilities while further enhancing interoperability with the United States, NATO members, and other allies," the official added.

Poland formally requested to buy F-35s in May. The following month, a Marine Corps F-35B conducted a flyover above White House as President Donald Trump and Polish president Andrzej Duda watched on. The event underscored the United States' willingness to work with Poland on replacing its Sukhoi Su-22 and MiG-29 fleets with American-made 5th-generation fighters.

"This is a significant step in the acquisition process and towards meeting Poland's goal of having their first aircraft delivered by 2024," Lockheed spokesman Mike Friedman said in a statement. "The F-35 will bring fifth-gen capability to the Polish Air Force providing unmatched lethality, survivability and connectivity to the Polish Armed Forces and enabling advanced interoperability with other NATO F-35 operators."
Posted by: DarthVader || 09/14/2019 00:00 || Comments || Link || E-Mail|| [6496 views] Top|| File under:
Great White North
Major spy arrest in Canada
[Twitter-Canada]





Cameron Ortis faces seven counts dating as far back as 2015, including breach of trust, communicating "special operational information," and obtaining information in order to pass it to a "foreign entity."

The charges did not specify which foreign entity or what type of information, but a source said he had amassed "terabytes of information," including a list of undercover operatives, when he was arrested in Ottawa on Thursday.

The source said Ortis was identified when U.S. authorities "flipped" a suspect who gave him up. His arrest is believed to be part of a wider operation involving NATO allies and the Five Eyes — Canada, Australia, New Zealand, the U.S. and U.K.

A source said the case involved "large quantities of information, which could compromise an untold number of investigations." The source said Ortis had allegedly tried to sell information in 2015, and was gearing up to sell more.

Other sources referred to the case as "serious spy s–t."

Justin Trudeau addresses whether China should be considered a national security threat

Posted by: 3dc || 09/14/2019 00:00 || Comments || Link || E-Mail|| [6520 views] Top|| File under: Commies
India-Pakistan
JPP slams beheading of Pakistani prisoner in S. Arabia
[DAWN] The Justice Project Pakistain (JPP) denounced the beheading of yet another Pak citizen, Mohammad Imran, in Shumaisi prison of Jeddah on Thursday.

A labourer from Chichawatni, Imran, travelled to Soddy Arabia


...a kingdom taking up the bulk of the Arabian peninsula. Its primary economic activity involves exporting oil and soaking Islamic rubes on the annual hajj pilgrimage. The country supports a large number of princes in whatcha might call princely splendor. When the oil runs out the rest of the world is going to kick sand in the Soddy national face...


in August 2011 for employment and was detained upon his arrival at the airport in Jeddah. He was implicated in drug-related charges and was sentenced to death without access to meaningful legal representation. The entire trial was conducted in Arabic, a language he did not understand, with no translator.

According to the JPP, there are close to 11,000 Paks languishing in foreign jails, with over 7,000 of them in the Middle East. Saudi Arabia alone has 3,400 Pak prisoners and has executed at least 26 of them this year, including a woman.

Families of prisoners on death row are often not notified prior to their execution, depriving family members and loved ones of the chance of a final goodbye. The bodies of those executed are also not returned ‐ which is a gross violation of all legal and moral protocols, and Islamic injunctions.

Imran's family has reques­ted the Saudi government to change this inhumane precedent and return his body so that they could perform his last rites, the JPP said.

The JPP highlighted that a prisoner transfer agreement between Pakistain and Saudi Arabia had failed to materialise despite Crown Prince Mohammad bin Salman promising the release of 2,107 Pak prisoners during his visit to Islamabad in February this year.


Posted by: Fred || 09/14/2019 00:00 || Comments || Link || E-Mail|| [6485 views] Top|| File under: Govt of Saudi Arabia
11 Adiala jail officials suspended after sexual assault allegation
[DAWN] A total of 11 officials from Central Jail Adiala have been suspended following allegations that a prisoner was sexually assaulted by another inmate.

Jail superintendent Chaudhry Saqib Nazeer and the deputy superintendent have also been asked to explain why they did not look into the allegations.

An inquiry into the incident was ordered by Inspector General of Prisons Punjab
1.) Little Orphan Annie's bodyguard
2.) A province of Pakistain ruled by one of the Sharif brothers
3.) A province of India. It is majority (60 percent) Sikh and Hindoo (37 percent), which means it has relatively few Moslem riots....
Shahid Saleem Baig, after which 11 officials were suspended, while the two aforementioned officials were asked to explain their negligence.

The IGP said the Rawalpindi region deputy inspector general of prisons, the inquiry officer, has recommended disciplinary proceedings against the 11 officials.

The incident came to light during an official visit to the jail by Additional District and Sessions Judge Rana Masood Akhtar, when a prisoner told him he was sexually assaulted by another prisoner.

According to a

bigwig

, the victim was taken to a hospital for a medical examination on the judge's directives. An FIR has yet to be registered by the police as the medical report is still awaited.

Rawalpindi region Deputy Inspector General of Prisons Rana Abdul Rauf was appointed inquiry officer and found negligence on the part of the superintendent, deputy superintendent and 11 jail wardens in their handling of the case.

Following the inquiry, the 11 wardens were suspended and explanations were sought from the two

bigwig

s.


Posted by: Fred || 09/14/2019 00:00 || Comments || Link || E-Mail|| [6519 views] Top|| File under:
Child rescued after kidnappers sold him to woman
[DAWN] The minor boy kidnapped three days ago from a street of Ghaziabad was sold for Rs20,000 to a woman in Sheikhupura.

The mother of seven daughters had asked her brother-in-law to kidnap a minor boy from Lahore and hand it over to her.

The Crime Investigation Agency (CIA) police traced the suspects with the help of CCTV cameras of the Safe City Authority and recovered four-year-old Umair from Sheikhupura.

A police official told Dawn that the Punjab
1.) Little Orphan Annie's bodyguard
2.) A province of Pakistain ruled by one of the Sharif brothers
3.) A province of India. It is majority (60 percent) Sikh and Hindoo (37 percent), which means it has relatively few Moslem riots....
Safe Cities Authority helped police detect the registration number of the

cycle of violence

which prime suspect Amir used to transport Umair to Sheikhupura. He committed the crime with the help of his accomplice Usman.

The CCTVs detected various locations of the kidnappers when they were taking the boy to Sheikhupura through Shahdara, said the official.

He said Amir and his accomplice had kidnapped Umair on Sept 9 when he, along with his brother, was playing in the street at Chaudhry Colony in Ghaziabad area.

The footage of the incident went viral on social media. One of the suspects could be seen talking to the kids in the street. Moments later, they took away Umair by the bike.

The parents of the boy came to know about it when Umair didn't return home after a few hours.

The official said prime suspect Amir told police that he committed the offence just to fulfill the desire of his sister-in-law. The boy has been handed over to Amir Latif, his father who works in a factory.
Posted by: Fred || 09/14/2019 00:00 || Comments || Link || E-Mail|| [6488 views] Top|| File under:
Science & Technology
Records Found in Dusty Basement Undermine Decades of Dietary Advice
h/t Instapundit


If biology has an Indiana Jones, it is Christopher Ramsden: he specializes in excavating lost studies, particularly those with the potential to challenge mainstream, government-sanctioned health advice.

His latest excavation‐made possible by the pack-rat habits of a deceased scientist, the help of the scientist's sons, and computer technicians who turned punch cards and magnetic tape into formats readable by today's computers‐undercuts a pillar of nutrition science.

Ramsden, of the National Institutes of Health, unearthed raw data from a 40-year-old study, which challenges the dogma that eating vegetable fats instead of animal fats is good for the heart. The study, the largest gold-standard experiment testing that idea, found the opposite, Ramsden and his colleagues reported on Tuesday in BMJ (formerly the British Medical Journal).


In case you thought AGW is the first scientific hoax ever.
Posted by: g(r)omgoru || 09/14/2019 03:17 || Comments || Link || E-Mail|| [6558 views] Top|| File under:
Almost half of us cry at work, sad survey finds
h/t Instapundit


Need a tissue? Join the club.

The number of people who have cried at work is surprisingly high: 45%.

The oddly comforting figure was highlighted in September's Harper's Index, the magazine's list of telling statistics, presented without commentary.

However, as many of us know, the concept of having a total and utter breakdown at your desk or in the office bathroom isn't new. Even the citation of the Harper's Index notes that it's from a 2018 Accountemps survey.

The reasons for bawling on the clock are many ‐ and often don't involve work itself. Sometimes you just happen to be there! A 2019 Monster survey found that 19% of people boohoo over personal reasons, such as family troubles or health issues.

If you don't want to become a statistic, you're in luck. New York City is probably the best place to cry. There's plenty of ideal ‐ and very public ‐ locations for when you need to have a moment, from the subway to, oh I don't know, Joe's Pizza on Carmine Street at 2 a.m.
Posted by: g(r)omgoru || 09/14/2019 03:08 || Comments || Link || E-Mail|| [6476 views] Top|| File under:
Syria-Lebanon-Iran
Iran to arrest actress for supporting 'blue girl' who set herself on fire
[ENGLISH.ALARABIYA.NET] A judge is issuing a warrant for the arrest of an Iranian actress for showing support toward a female fan who set herself on fire after she was denied access to a football stadium, the semi-official Fars news agency reported.

Saba Kamali had written a post on Instagram in which she said that Sahar Khodayari had suffered much worse treatment than Imam Hussain ibn Ali, one of the grandsons of the Prophet Mohammad.

Kamali has since removed the Instagram post, posting another message in which she said she believes "that no one can tarnish the special status of the Imams."

In another follow-up post, Kamali said her post was misunderstood by people who had "skewed understanding, illiteracy and who were being fanatical."

"They do not know the basics of playwriting which is my first field of study," she wrote.

Khodayari died on Monday from injuries received after self-immolating on September 1 outside the public prosecutor's office. She had been told she would receive a six-month prison sentence after being detained by police on March 12, 2019, accused of trying to enter Tehran's Azadi Stadium to watch a football game.

FC Esteghlal's twitter account confirmed her death. Khodayari was a supporter of the club and became known as the "Blue Girl" because Esteghlal wear blue jerseys.

Iran

...a theocratic Shiite state divided among the Medes, the Persians, and the (Arab) Elamites. Formerly a fairly civilized nation ruled by a Shah, it became a victim of Islamic revolution in 1979. The nation is today noted for spontaneously taking over other countries' embassies, maintaining whorehouses run by clergymen, involvement in international drug trafficking, and financing sock puppet militias to extend the regime's influence. The word Iran is a cognate form of Aryan, the abbreviation IRGC is a cognate form of Stürmabteilung (or SA), the term Supreme Guide is a cognate form of either Shah or Führer or maybe both, and they hate Jews Zionists Jews. Their economy is based on the production of oil and vitriol...
is the only country in the world where women are banned from sports stadiums. The country has had an unwritten ban on women attending football stadiums since the so-called Islamic Revolution in 1979.
Posted by: Fred || 09/14/2019 00:00 || Comments || Link || E-Mail|| [6472 views] Top|| File under: Govt of Iran
Who's in the News
23
[untagged]
4
Taliban
4
Sublime Porte
3
Islamic State
2
Govt of Syria
2
Arab Spring
2
Govt of Iran
2
Commies
2
Hamas
2
Hezbollah
2
Govt of Pakistan
1
al-Shabaab (AQ)
1
Govt of Sudan
1
Tin Hat Dictators, Presidents for Life, & Kleptocrats
1
Govt of Saudi Arabia
1
Govt of Iraq
1
Moslem Colonists
Bookmark
E-Mail Me
The Classics
The O Club
Rantburg Store
The Bloids
The Never-ending Story
Thugburg
Gulf War I
The Way We Were
Bio
Merry-Go-Blog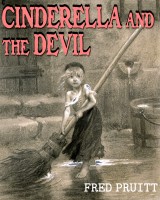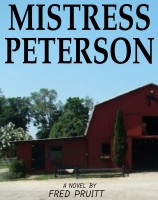 On Sale now!


A multi-volume chronology and reference guide set detailing three years of the Mexican Drug War between 2010 and 2012.

Rantburg.com and borderlandbeat.com correspondent and author Chris Covert presents his first non-fiction work detailing the drug and gang related violence in Mexico.

Chris gives us Mexican press dispatches of drug and gang war violence over three years, presented in a multi volume set intended to chronicle the death, violence and mayhem which has dominated Mexico for six years.
Click here for more information


Meet the Mods
In no particular order...


Steve White
Seafarious
Pappy
lotp
Scooter McGruder
john frum
tu3031
badanov
sherry
ryuge
GolfBravoUSMC
Bright Pebbles
trailing wife
Gloria
Fred
Besoeker
Glenmore
Frank G
3dc
Skidmark
Alaska Paul



Better than the average link...



Rantburg was assembled from recycled algorithms in the United States of America. No trees were destroyed in the production of this weblog. We did hurt some, though. Sorry.
18.232.59.38

Help keep the Burg running! Paypal: