-Lurid Crime Tales-
Solicitor reveals man shot in officer-involved shooting used trooper's Taser; family calls for justice
HORRY COUNTY, S.C. (WMBF) — The 15th Circuit solicitor held a news conference Thursday afternoon on the deadly trooper-involved shooting that happened over the weekend in the Longs area.

The news conference came hours after meeting with the family of 33-year-old Tristan Vereen who authorities said was shot and killed on Saturday by Master Trooper WB Benton.

During the meeting, the family was shown part of the surveillance video from the yard where the shooting happened, but it didn't have sound. They said they appreciated seeing the video, but said the angle it was filmed from made it hard to see what happened.

The family held a press conference earlier on Thursday and said they would like to see the rest of the video and they believe that the trooper needs to be held responsible. They added that they believe their loved one was murdered.

"I looked at that video, I saw my son running away, and they pushed him down. He was trying to get away, and they won't even let him get away. And I say to myself, 'Why did he have to die?' said Vereen's father, Nathan Livingston.


Because he's a dumbass who tasered and fought a cop?


The State Law Enforcement Division is the lead agency in the investigation of the deadly shooting.

SLED said Vereen was stopped by Benton on Saturday for an equipment violation. The family said it was a cracked windshield.

"My brother Tristan should not have to die because he had a cracked windshield. A cracked windshield. He's dead. He's gone. We'll never see him again. His kids will grow up without him. All because he had a cracked windshield. There's no justice in that," said Vereen's sister, Miriam.


no, he's dead because he didn't sit and wait for a fix-it ticket, but fled and fought a cop.


Investigators said Vereen drove away and there was a short chase before he crashed his car and took off running.

SLED said when the trooper tried to arrest Vereen there was a struggle and that's when Benton fatally shot him.

Richardson said there has been some misinformation circulating and his office wanted to show Vereen's family the video of the incident. He acknowledged that the family still believes that Benton murdered Vereen.

Fifteenth Circuit Solicitor Jimmy Richardson said it's hard to see everything that happened from the surveillance video because it took place behind a vehicle. But he said Benton used a Taser on Vereen and then put the Taser down. Richardson went on to state that Vereen bit the trooper in the neck during an altercation and then picked up the Taser and used it on the trooper's neck. That's when the solicitor said Benton fired his weapon.

"He was in fact armed when he was shot," said Richardson.

Richardson confirmed that Vereen was shot once in the chest.

Authorities said that Benton suffered injuries during the struggle with Vereen and had to be taken to the hospital. Benton did have to undergo surgery due to the injuries, according to the South Carolina Highway Patrol. The solicitor's office released pictures showing the trooper's injuries.
Posted by: Besoeker || 09/17/2021 00:00 || Comments || Link || E-Mail|| [186 views] Top|| File under:
-Great Cultural Revolution
Deaf woman breaks down in tears after being 'REFUSED service at Dunkin' because server wouldn't remove her mask so she could lipread'
[Daily Mail, where America gets its news]
Shannon Heroux, 32, from California, shared her story on her @shannon_heroux TikTok account, where her videos about the alleged incident have gone viral


She explained in her first clip she was refused service at a Dunkin' location in Encino after she told an employee that she was deaf and needed to lip read


Instead of pulling her mask down, she said the employee got her manager


According to Shannon, she could tell he was 'going off,' but she couldn't understand what he was saying because he also refused to pull down his mask


The TikToker noted that she had her mask on and was socially distanced, saying she has been discriminated against the entire pandemic because she is deaf


Shannon demanded an apology from Dunkin', and later shared in a follow-up video that she was in contact with the franchise's corporate office
Posted by: Skidmark || 09/17/2021 00:00 || Comments || Link || E-Mail|| [392 views] Top|| File under:
-Signs, Portents, and the Weather-
Presyncope - Or is it just me ?
[Med News Today] "This syncope, which is fainting, and presyncope, which is lightheadedness or dizziness, it's quite common, and it's more common in adolescents. I would expect to see more reports or hear more anecdotal reports of this happening as we move to vaccinate adolescents just because it's more common in this age group than it is in older individuals.

— Dr. Tom Shimabukuro
Posted by: Besoeker || 09/17/2021 06:26 || Comments || Link || E-Mail|| [158 views] Top|| File under:
-Land of the Free
Biden's FAA places temporary ban on drones flying over bridge packed with illegal immigrants
[FOX] The Federal Aviation Administration has placed a two-week flight restriction along a bridge at the southern border inundated with thousands of illegal immigrants, which prevents reporters from flying drones to document the crisis.

"We've learned that the FAA just implemented a two week TFR (Temporary Flight Restrictions) over the international bridge in Del Rio, TX, meaning we can no longer fly our FOX drone over it to show images of the thousands of migrants. FAA says 'special security reason,'" Fox News reporter Bill Melugin tweeted Thursday evening.

Melugin added that Fox News has been using drones for months and there has never been an issue.

"We have reached out to the FAA to ask for clarification on why this TFR was implemented," Melugin tweeted. "We haven't heard back yet. Will update if/when we do."

"The Border Patrol requested the temporary flight restriction due to drones interfering with law enforcement flights on the border," the FAA said in a statement Thursday evening. "As with any temporary flight restriction, media is able to call the FAA to make requests to operate in the area."

Over 8,000 migrants are currently waiting underneath the International Bridge in Del Rio, Texas, waiting to be apprehended and processed after crossing into the United States illegally. Sources tell Fox News that the situation is "out of control" and that the border patrol is overwhelmed.
Posted by: Besoeker || 09/17/2021 05:37 || Comments || Link || E-Mail|| [334 views] Top|| File under:
Caribbean-Latin America
A glimmer of hope in Venezuela
[AMERICANTHINKER] The news in our country and abroad has been relentlessly bad ever since we entered the calamitous Biden Era just months ago, but there are a few hopeful signs out there still.

One of the best is a story receiving almost no coverage in the larger press: the Venezuela


...a country in Central America that sits on an enormous pool of oil. Formerly the most prospereous country in the region, it became infested with Commies sniffing almost unlimited wealth. It turned out the wealth wasn't unlimited, the economy collapsed under the clownish Hugo Chavez, the murder rate exceeded places like Honduras and El Salvador. A significant proportion of the populace refugeed to Colombia and points south...


elections this November. The democratic opposition has agreed to participate after years of boycotting the Maduro regime's rigged voting. The E.U. will send a large team of election monitors, and Maduro has already been releasing some political prisoners in a bid to end sanctions. Some are even predicting that Maduro will be willing to retire from office at the end of his current term in 2024.
Continued on Page 49
Posted by: Fred || 09/17/2021 00:00 || Comments || Link || E-Mail|| [129 views] Top|| File under: Commies
Caucasus/Russia/Central Asia
Putin: dozens in Kremlin inner circle have Covid
Comment by Peter Zeihan: The Russian elite is under 100 people. If Covid knocks off a few of them, it is a national security crisis.

[The Guardian] Russian president, 68, self-isolating after announcing outbreak among members of his entourage

The Russian president, Vladimir Putin, has said dozens of people in his inner circle at the Kremlin have tested positive for coronavirus, which has affected more than 7 million people in the badly-hit country.

Earlier this week, the 68-year-old Putin said he was self-isolating after announcing an outbreak among members of his entourage.

"Cases of the coronavirus were detected in my inner circle. Not just one or two but several dozen people," Putin said, speaking via video link at a meeting of a Moscow-led security alliance.

Putin had been due to attend the meeting of the Collective Security Treaty Organisation (CSTO) in Tajikistan's capital, Dushanbe, in person, but instead joined remotely.

As of Tuesday, about 40.2 million of Russia's 146 million people had been fully vaccinated, according to the Gogov website, which tallies Covid data from the regions.

Russia has several homegrown vaccines freely available to the public, but does not distribute any western-made jabs.

Moscow, the centre of Russia's outbreak, and a host of regions have introduced mandatory vaccination measures to speed up the inoculation drive, and Putin has repeatedly called on Russians to get vaccinated.

The Kremlin initially set a goal of fully inoculating 60% of Russia's population by September, but later dropped that target even though free jabs have been available since early December.
Posted by: 3dc || 09/17/2021 00:00 || Comments || Link || E-Mail|| [180 views] Top|| File under: Tin Hat Dictators, Presidents for Life,
Technologies to let drones make decisions in case of war threat
[TASS] The latest technologies make it possible to teach drones to make decisions on their own and may prove useful in case of a real war threat, the executive director of the research and industrial association Radar mms, Ivan Antsev, told TASS in an interview.

"I believe that in a critical situation, where civilian population has to be protected from a real enemy, the legal aspect may fade into the background and such a technology can be employed, because the lives of our people are the key priority," he said, when asked how soon it would be possible to expect the power of decision-making might be delegated to drones.

Antsev said that currently the machine could be taught anything.

"It is rather a legal and ethical aspect, than a technical one. Both humans and machines can effectively identify a potential threat or a concrete enemy. We can feed into the machine practically anything a human being can do. Practically, because human mentality is far more complex and it includes many moral and ethical aspects the machines are unable to understand for the time being," Antsev said.

He stressed that a robotized system might be loaded with a prototype of emotions, but there could be no certainty that it will not make the same mistakes as humans.

"In this situation the machine and the human being will retain the right to make a mistake. The question is who will be responsible for it. This is a legal question," he added.
Posted by: badanov || 09/17/2021 00:00 || Comments || Link || E-Mail|| [104 views] Top|| File under:
First batch of Russian-made S-500 system enters service
By Donat Sorokin

[TASS] The advanced S-500 Prometey air defense system is now being rolled out to Russian troops after the completion of state trials, Russian Deputy Prime Minister Yuri Borisov told journalists on Thursday.

"The state trials have just completed, and the first supplies of this complex have started. That is not yet the full range as the Almaz-Antey Concern requires. The configurations of the complex were discussed," Borisov said.


"Until we take down a fully-loaded civilian passenger jet, it's just in trials"


Produced by the Almaz-Antey Concern, the S-500 air defense system is designed to defeat all possible means of an air and space attack by a potential enemy across the entire range of heights and speeds. The specialist training for working with this system has been conducted since 2017. The S-500 will replace the S-400 Triumph air defense system.

The 2021 Tyumen Oil and Gas Forum is being held at the West Siberian Innovation Center in Tyumen from September 14 to 16. It includes more than 30 events — plenary sessions, technology days and presentations by energy companies, round tables, business breakfasts, master classes, conferences, and online platforms. The forum is sponsored by the government of the Russian Federation and the government of the Tyumen region. TASS is the general information partner of the forum.
Posted by: badanov || 09/17/2021 00:00 || Comments || Link || E-Mail|| [158 views] Top|| File under:
Russian 3 day long elections begin in Khabarovsk
Direct Translation via Google Translate. Edited.
Note: Volodya is not up for election this round. He will run again for president in 2024.

As a side note, should he make it to 2024, he will have been serving as ruler of Russia for longer than Nicholas II.
[REGNUM] In the Khabarovsk Territory, on September 17 at 08:00 local time (01:00 Moscow time), 807 polling stations were opened, of which 31 were on the courts.

Residents of the region within three days will elect deputies of the State Duma of the Russian Federation, the governor of the Khabarovsk Territory (ahead of schedule), as well as additional elections will be held for the deputy of the Legislative Duma of the Territory of the seventh convocation in the Transport single-mandate constituency No. 6.

The number of voters in the Khabarovsk Territory is 967,297 people.

As reported by IA REGNUM , in Magadan on September 16 the Center for public video observation of elections was opened, which will receive data from almost all polling stations in the Magadan region.


Several western agencies have refused to send election observers.
Posted by: badanov || 09/17/2021 00:00 || Comments || Link || E-Mail|| [139 views] Top|| File under:
China-Japan-Koreas
Satellite images reveal North Korea expanding facility used to produce weapons-grade uranium
[CNN
...the organization formerly known as the Cable News Network. Now who knows what it might stand for...
]
New satellite images obtained by CNN reveal North Korea
...hereditary Communist monarchy distinguished by its truculence and periodic acts of violence. Distinguishing features include Songun (Army First) policy, which involves feeding the army before anyone but the Dear Leadership, and Juche, which is Kim Jong Il's personal interpretation of Marxism-Leninism, which he told everybody was brilliant. In 1950 the industrialized North invaded agrarian South Korea. Twenty-one countries of the United Nations eventually contributed to the UN force opposing the invasion, with the United States providing around 90% of the military personnel. Seventy years later the economic results are in and it doesn't look good for Juche...
is expanding a key facility capable of enriching uranium for nuclear weapons, renovations that likely indicate the country plans to significantly ramp-up production at this once-dormant site in the near future, according to experts who analyzed the photos.

Images captured by commercial imaging company Maxar earlier this week show construction is underway at a uranium enrichment plant located within the Yongbyon Nuclear Research Facility complex -- changes that could allow North Korea to increase production of weapons-grade nuclear material by as much as 25 percent, Jeffrey Lewis, a weapons expert and professor at the Middlebury Institute of International Studies, told CNN.

"The most recent expansion at Yongbyon probably reflects plans to increase production of nuclear materials for weapons production," he added, noting the ongoing construction is consistent with previous efforts to add floorspace at the facility, allowing it to house more centrifuges and thus, enrich more uranium on a yearly basis.

"The new area is approximately 1,000 square meters, enough space to house 1,000 additional centrifuges. The addition of 1,000 new centrifuges would increase the plant's capacity to produce highly enriched uranium by 25 percent," Lewis said.

If North Korea were to upgrade the type of centrifuges currently in use at this plant, it "could increase the capacity of the plant substantially," he told CNN.


Posted by: Fred || 09/17/2021 00:00 || Comments || Link || E-Mail|| [163 views] Top|| File under: Commies
Down Under
China decries US, Britain, Australia security partnership
[ENGLISH.ALARABIYA.NET] China's foreign ministry on Thursday decried a new US-

Britannia

-Australia security partnership that will involve helping Canberra acquire nuclear-powered submarines, saying the three countries are damaging regional peace and stability.

China will closely monitor the situation, ministry

front man

Zhao Lijian told a daily news briefing in Beijing.

UK DEFENSE INDUSTRY WILL GET A BOOST FROM PACT


Britannia

's defense industry will get a boost from a new nuclear submarine pact to share US and British technology with Australia, defense Secretary Ben Wallace said on Thursday.

Wallace said the pact was not a "betrayal" of the French, whose own submarine contract with Australia was canceled.

"There will be a boost for the British defense industry in this collaboration because we have sub-systems that Australia doesn't have that we will be able to offer into that"," Wallace told the BBC.

IAEA
The UN nuclear watchdog said on Thursday that Australia,

Britannia

and the US had informed it of their three-way security partnership that will give Australia access to US technology to build nuclear submarines.

The

ineffective International Atomic Energy Agency

said in a statement that the countries had informed it "that a critical objective of this cooperation will be to maintain 'the strength of both the nuclear non-proliferation regime and

Australia's exemplary non-proliferation credentials' and that they will be 'engaging with the IAEA throughout the coming months'."
Posted by: Fred || 09/17/2021 00:00 || Comments || Link || E-Mail|| [225 views] Top|| File under: Commies
Economy
EU Digital Policy Chief Vestager Says Eurozone Can't Rely On A Few 'Very Big' Chip Suppliers To Alleviate Global Shortage
[ZERO] The EU's digital policy chief, Margrethe Vestager, has officially warned that countries should not be relying on just a "handful of very big" chip producers to help alleviate the global chip shortage.
"That's a man, babyeee"
Instead, European leaders have called for more investment - something that the EU is actively considering - to help with the bottlenecked supply chain, according to The Irish Times.

Vestager told Bloomberg TV that she thought the EU should be aiming for "a much more diversified supply chain".

"It's important that we focus on the global market... also European production is meant for a global market, because we get the right competitive pressure," she said on Wednesday.

She continued: "We cannot just have it that we depend on very few, very big chip producers."

European Commission president Ursula von der Leyen joined the chorus of government officials addressing the issue and asking for "substantial investment" in the industry on Wednesday. She noted that a "European Chips Act" was forthcoming and that it would help further research, design, testing and production.
Posted by: Besoeker || 09/17/2021 07:15 || Comments || Link || E-Mail|| [260 views] Top|| File under:
Monoclonal Antibodies, Vaccines Both Help Save Lives‐One Costs 52 Times More
[Newsweek] - Demand for monoclonal antibody treatments have surged as the Delta variant spreads, but hordes of Americans relying on the treatment instead of vaccination is an expensive solution to the pandemic.

A free and effective way of helping to keep COVID-19-positive people out of the hospital, states ramped up access to monoclonal antibody treatments. Amid increased interest, the Biden administration purchased another 1.4 million doses of Regeneron's monoclonal antibody treatment, but the move to fight off a potential shortage of the treatment came at a cost of nearly $3 billion.

Regeneron is selling its monoclonal antibody cocktail to the U.S. government at $2,100 per dose, the same price as Eli Lilly's treatment. That's about 52 times more than the cost of two doses of the Pfizer vaccine.

The only COVID-19 vaccine to be fully approved by the Food and Drug Administration, Pfizer sold its vaccine to the Trump administration in July 2020 for about $19.50 per dose. A two-dose vaccine, the inoculation costs about $40 per person. Moderna's vaccine is priced at about $15 per dose, a total of about $30 for full vaccination, and Johnson & Johnson's one-dose vaccine was only about $10 per dose, according to the Congressional Research Service.



see "Monoclonal antibody therapy" in wiki
Posted by: g(r)omgoru || 09/17/2021 00:41 || Comments || Link || E-Mail|| [137 views] Top|| File under:
International-UN-NGOs
World Bank cancels flagship 'doing business' report after investigation
[FoxNews] Probe faults leaders including Kristalina Georgieva, now IMF managing director, who disagrees with findings

The

World Bank

canceled a prominent report rating the business environment of the world's countries after an investigation concluded that senior bank management pressured staff to alter data affecting the ranking of China and other nations.

The leaders implicated include then World Bank Chief Executive

Kristalina Georgieva

, now managing director of the International Monetary Fund, and then World Bank President

Jim Yong Kim

.

The episode is a reputational hit for Ms. Georgieva, who disagreed with the investigators' conclusions. As leader of the IMF, the lender of last resort to struggling countries around the world, she is in part responsible for managing political pressure from nations seeking to advance their own interests. It was also the latest example of the Chinese government seeking myriad ways to burnish its global standing.

The Doing Business report has been the subject of an external probe into the integrity of the report's data. On Thursday, the bank released the results of that investigation, which concluded that senior bank leaders including Ms. Georgieva were involved in pressuring economists to improve China's 2018 ranking. At the time, she and others were attempting to persuade China to support a boost in the bank's funding.

The Chinese Embassy in Washington didn't respond to a request for comment. Mr. Kim didn't respond to an email seeking comment.

Ms. Georgieva said: "I disagree fundamentally with the findings and interpretations of the Investigation of Data Irregularities as it relates to my role in the World Bank's Doing Business report of 2018."

The Doing Business report has been a flagship publication for the World Bank, which conducts economic research alongside its primary work of providing financing in poor countries. The report's annual release drew media coverage around the world, and countries jockeyed to improve their ranking by making policy changes.

For years, the report was viewed as a success because it motivated governments to improve the ability of businesses to obtain licenses, connect to electricity or easily pay their taxes—all factors considered in the rankings.

Chinese officials in 2017 and 2018 were eager to see their ranking improve, and so Mr. Kim and Ms. Georgieva and their staff held a series of meetings to discuss ways that the report's methodology could be altered to improve China's rankings, according to the investigative report by the law firm WilmerHale.

The World Bank was in the middle of difficult international negotiations to receive a $13 billion capital increase. Despite being the world's second largest economy, China is the No. 3 shareholder at the World Bank, following the U.S. and Japan, and Beijing was eager to see its power increased as part of a deal for more funding.

In October 2017, Ms. Georgieva convened a meeting of the World Bank's country director for China, as well as the staff economists that compile Doing Business. She criticized "mismanaging the Bank's relationship with China and failing to appreciate the importance of the Doing Business report to the country," according to the investigative report's summary of the meeting.

An unidentified lead staffer working on Doing Business suggested they could raise China's ratings by dropping data from either Beijing or Shanghai, since China's ranking combined data from both cities. Ms. Georgieva asked for a simulation of that strategy, the investigative report said.

The staff later determined the change wouldn't have the desired effect, investigators said. Other countries' ratings would benefit as well, reducing the improvement in China's rating.

Ultimately, the team identified three data points that could be altered to raise China's score, the investigative report said. For example, China had passed a law related to secured transactions, such as when someone makes a loan with collateral. The World Bank staff determined it could give China a significant improvement to its score for legal rights, citing the law as the reason.

World Bank employees knew the changes were inappropriate but "a majority of the Doing Business employees with whom we spoke expressed a fear of retaliation," the investigative report said.

Although the data-gathering process for the 2018 report was finished, the World Bank's economists reopened the data tables and altered China's data, the investigative report said. Instead of ranking 85th among the world's countries, China climbed to 78th due to the alterations. A series of smaller changes detailed in the investigative report also affected the rankings of Azerbaijan, the United Arab Emirates and Saudi Arabia.

When Ms. Georgieva was informed of the changes, investigators said, she thanked one of the senior Doing Business leaders for doing his "bit for multilateralism."

In April of 2018, the U.S., China and other member countries finalized the deal to boost the World Bank's funding. It isn't known how much the ranking improvement factored into China's support. The country had long signaled support for the World Bank's capital increase.

The Treasury Department, which oversees U.S. participation in the IMF and World Bank, expressed its concern with the investigative report's findings. The IMF and World Bank are collectively owned by member nations and for both institutions, the U.S. Treasury has the largest ownership stake.

"These are serious findings and Treasury is analyzing the report," said Treasury spokeswoman Alexandra LaManna. "Our primary responsibility is to uphold the integrity of international financial institutions."

Justin Sandefur, a senior fellow at the Center for Global Development think tank who has long criticized the Doing Business report, said: "You had enormous discretion by World Bank staff combined with super high stakes for World Bank client countries getting named and shamed in the media, and it was just a recipe for political interference."

Concerns about Doing Business first became public in 2018 when the World Bank's chief economist, Paul Romer, said in an interview with The Wall Street Journal that he was concerned the report was susceptible to campaigns to alter its data for political purposes. Mr. Romer said that he lacked confidence in a series of methodological changes to the report that had improved the ranking of Chile under conservative governments, but hurt its ranking under socialist governments.

The World Bank denied that the report had been manipulated, and Mr. Romer resigned shortly afterward. He said at the time that he believed the World Bank's role as an honest broker of economic reports such as Doing Business was in fundamental conflict with its diplomatic mission.

Following the discovery of the additional data irregularities in 2020, the bank halted publication of the report—initially just temporarily—and commissioned the external investigation.
Posted by: Skidmark || 09/17/2021 07:29 || Comments || Link || E-Mail|| [111 views] Top|| File under:
Science & Technology
Satellite photo reveals wreckage of $1BILLION B-2 Stealth bomber after landing gear gave way after emergency landing
[Daily Mail, Where America Gets Its News] Follow up to this story from two days ago. Now we know why the silly thing went down.
Officials said the B-2 experienced a hydraulic failure during a routine training at Whiteman Air Force Base in Missouri


As a result, the B-2 was sent off the runway with its wing dug into the ground sources said


The incident happened around midnight and no people were injured and there was no fire once the bomber landed.


While it hasn't been confirmed this was the cause, satellite images seem to coincide with the gear collapse/wing down aspect of the incident


The B-2 bomber is considered one of America's Military most deadly weapons


A flight restriction has been put in place, six miles to every direction and 8,000ft from the ground up
Posted by: Skidmark || 09/17/2021 00:00 || Comments || Link || E-Mail|| [403 views] Top|| File under:
Mass shootings DOUBLED to 88 incidents in July 2020 amid the COVID-19 pandemic, study finds
[Daily Mail, Where America Gets Its News]
Mass shootings increased during the COVID-19 pandemic starting in May 2020, a new study finds


Summer 2020 saw a particularly intense increase, with 88 mass shootings in July 2020 compared to 42 in July 2019 and 45 in July 2018


An average of three more people were injured in 2020 mass shootings compared to previous years


The study suggests that mass shootings may be influenced by social and economic factors, the researchers say
How many of the shooters and victims were gang members? How many had untreated mental illness or drug addictions? As reported, this is a case study of how not to do social research, though possibly the fault lies with the Daily Mail reporters rather than the scientists.
Posted by: Skidmark || 09/17/2021 00:00 || Comments || Link || E-Mail|| [115 views] Top|| File under:
Who's in the News
36
[untagged]
4
Commies
4
Hezbollah
2
Human Trafficking
2
Taliban/IEA
1
Hamas
1
Houthis
1
Islamic State
1
Moslem Colonists
1
Sublime Porte
1
Tin Hat Dictators, Presidents for Life,
1
[untagged]
1
al-Qaeda
1
Arab Spring
1
Govt of Iraq
1
Govt of Pakistain Proxies
Bookmark
E-Mail Me
The Classics
The O Club
Rantburg Store
The Bloids
The Never-ending Story
Thugburg
Gulf War I
The Way We Were
Bio
Merry-Go-Blog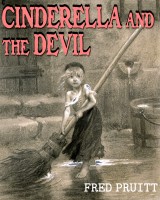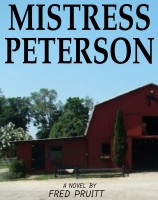 On Sale now!


A multi-volume chronology and reference guide set detailing three years of the Mexican Drug War between 2010 and 2012.

Rantburg.com and borderlandbeat.com correspondent and author Chris Covert presents his first non-fiction work detailing the drug and gang related violence in Mexico.

Chris gives us Mexican press dispatches of drug and gang war violence over three years, presented in a multi volume set intended to chronicle the death, violence and mayhem which has dominated Mexico for six years.
Click here for more information


Meet the Mods
In no particular order...


Steve White
Seafarious
Pappy
lotp
Scooter McGruder
john frum
tu3031
badanov
sherry
ryuge
GolfBravoUSMC
Bright Pebbles
trailing wife
Gloria
Fred
Besoeker
Glenmore
Frank G
3dc
Skidmark
Alaska Paul



Better than the average link...



Rantburg was assembled from recycled algorithms in the United States of America. No trees were destroyed in the production of this weblog. We did hurt some, though. Sorry.
18.207.157.152

Help keep the Burg running! Paypal: