-Great Cultural Revolution
Migrant numbers under Texas bridge double to 8,000+ in 24 hours: 'Out of control'
[FoxNews] The number of migrants, predominantly from Haiti, waiting under the

International Bridge

in

Del Rio

, Texas has doubled to more than 8,000 in a single day, with sources telling Fox News that the situation is "out of control" and Border Patrol is overwhelmed.

Drone footage from Fox News shows the number of migrants under the bridge, who are just waiting to be apprehended by Border Patrol, has surged within a single day.

On Wednesday, the numbers were more than 4,000 but by Thursday morning that number had spiked to approximately 8,200, a source told Fox. A source told Fox that Border Patrol was overwhelmed and that the situation is "out of control."

Meanwhile, a law enforcement source said that a large majority of the migrants are Haitians and more are arriving at the bridge by the minute.

It is the latest scene of chaos at the border as the Biden administration continues to struggle to handle a continued and relentless migrant surge, which has overwhelmed authorities and led to Republican claims that the administration's immigration policies are to blame.

Customs and Border Protection (CBP) announced Wednesday that there were 208,887 migrant encounters in August, a slight decline from the 212,000 encounters in July and the second month in a row where the number of encounters breached the 200,000 mark. Fox News first reported the numbers.

Of those encounters, 44% resulted in an expulsion under Title 42 public health protections, but just 19% of the more than 86,000 family unit encounters ended in a Title 42 expulsion.

The 208,887 number for August represents a 317% increase over last August 2020 which saw 50,014 encounters — and a 233% increase over August 2019, where there were 62,707 amid that year's border crisis.

Meanwhile the Biden administration has begun to fly those expelled via Title 42 deeper into Mexico amid concerns that migrants are making multiple attempts to cross the border.

It was also recently dealt a legal defeat when the Supreme Court refused to stay an order forcing it to reinstate the Migrant Protection Protocols.

Thousands of Haitian migrants pour across the border at Del Rio as makeshift camp swells to 10,000 - after Biden admitted those crossing illegally WON'T have to get vaccinated

DHS watchdog says COVID procedures at southwestern border are endangering staff and migrants

Biden's FAA places temporary ban on drones flying over bridge packed with illegal immigrants

Posted by: Skidmark || 09/17/2021 00:00 || Comments || Link || E-Mail|| [10796 views] Top|| File under: Human Trafficking
Government Corruption
John Durham indicts lawyer for Clinton-linked firm who brought Trump-Russia information to the FBI and 'lied' about working as a 'political operative'
[Daily Mail, where America gets its news] Follow up to this story from yesterday.
John Durham obtained a grand jury indictment of Democratic cybersecurity lawyer Michael Sussmann for making a false statement to the FBI


Sussmann, a lawyer at Perkins Coie, gave FBI data from researchers who thought numbers might be evidence of secrets between Trump and Russia


Indictment alleges he failed to disclose his political ties during the meeting


Sussmann denied the accusations and claimed he arranged the meeting in Russia in 2016 to represent a cybersecurity expert


His indictment is not guaranteed but only on rare occasions will grand juries decline a request such as Durham's


It comes two years after Durham began his probe into alleged FBI misconduct in the Russia probe


Instead the Durham probe ended up charging an FBI source, with a statute of limitations bearing down


Durham's team suggested a theory that Clinton campaign used Perkins Coie to submit information to FBI about Russia and Trump to hurt his 2016 campaign


It resulted in sensational media reports before the election about the potential ties


The FBI concluded the researchers' concerns had no merit and Sussmann's lawyers are expecting their client to be indicted


Sussmann's lawyers denied the charges, calling them 'baseless'
Posted by: Skidmark || 09/17/2021 07:53 || Comments || Link || E-Mail|| [10799 views] Top|| File under:
Two Fed presidents with insider knowledge of US monetary policy sold millions of dollars of stock in blue-chip firms including Amazon, Apple, and Google last year, prompting ethics review
[Daily Mail, where America gets its news]
Robert Kaplan, president of the Dallas

Federal Reserve

Bank, traded millions of dollars of stock in companies such as Apple, Amazon, and Google in 2020


Eric Rosengren, president of the Boston Fed, traded in stocks and real estate investment trusts including Chevron, Pfizer, and Phillips 66


The trades were made last year during a time when the Fed took extraordinary steps to buoy US economy and stabilize financial markets during the pandemic


Comments made by Fed regional presidents can move markets and they have a hand in the Fed's interest rate policies


Senior US lawmakers - including Senator Elizabeth Warren of Massachusetts - demanded more stringent restrictions after Wall Street Journal reported trades


Federal Reserve Chair Jerome Powell ordered sweeping review of the ethics rules governing financial holdings and dealings by senior central bank officials
Posted by: Skidmark || 09/17/2021 07:39 || Comments || Link || E-Mail|| [10802 views] Top|| File under:
New York Times Uses 4 Narrative Engineers To Spin Defensive Tale
[THECONSERVATIVETREEHOUSE] 2018 testimony from former FBI legal counsel

James Baker

revealed that

Michael Susmann

, representing the Clinton team, was feeding information to the

FBI

for use against the trump campaign.

In March and April 2016, around the same time when NSA Director Admiral

Mike Rogers

was shutting down "contractor access" to FBI and NSA databases [an effort to stop the frequent FISA-702(16)(17) search abuses that were taking place], Michael Sussmann met with FBI Legal Counsel James Baker – Global Privacy Summit, April 5th, 2016.

With his former DOJ national security credentials Michael Sussmann integrated himself with the DNC's cyber security team; and following the DNC intrusion (aka

Seth Rich

) Sussmann introduced the DNC to

CrowdStrike

. The DNC goal was to identify the extent of the compromise. Crowdstrike then helped the DNC hide the fact that Seth Rich was the extractor of the information -which Rich then gave to Wikileaks- and Crowdstrike then helped establish the narrative about the DNC being hacked.

Someone, likely from the Clinton camp, then killed Seth Rich.

The Clinton team hired

Fusion GPS

to dig up dirt on Trump, package it as a dossier, and deliver it to the FBI for exploitation.

Fusion GPS is a political research firm and network of political operatives who sell their mercenary services to anyone willing to pay. Fusion has resources inside and outside government and the capability to exploit FBI and NSA databases containing information about U.S. citizens. Fusion then uses a secondary network of media outlets who they pay to write articles shaped for their purposes. Fusion GPS is operated by Glenn Simpson.

In April 2016, at the same time NSA Director Mike Rogers was shutting down contractor access to the FBI/NSA database; and at the same time FBI legal counsel was meeting with Perkins Coie lawyer Michael Sussmann;

Hillary Clinton

-through Perkins Coie- hired Fusion GPS to target her presidential campaign opponent,

Donald Trump

.

Fusion GPS founder Glenn Simpson then assigned Russian expert and CIA research analyst

Nellie Ohr

to the Trump project. At the time Nellie Ohr's husband,

Bruce Ohr

, was the #4 ranking official inside the DOJ National Security Division. Simultaneous to Nellie Ohr's assignment, Fusion GPS also sub-contracted with

Christopher Steele

for additional material and internal collaboration with Mrs. Ohr.

Glenn Simpson, Nellie and Bruce Ohr then worked with Christopher Steele on the "Steele Dossier" and the promotion of the content therein to media and FBI allies. We now know that in addition to FusionGPS, Chris Steele, Nellie Ohr (via Bruce Ohr), providing information to the FBI; there was Michael Sussmann representing the DNC also providing information into the FBI for the same purposes.

The FBI, through

Peter Strzok

and the

Crossfire Hurricane

team, then closed the loop on the 'wrap up smear' by exploiting the information within "the Dossier" to gain a Title-1 FISA surveillance warrant on the presidential campaign of Donald Trump.

Hiding all of that political surveillance and collusion between the Clinton campaign and the FBI was what made the Trump-Russia story so important; and specifically why they needed to put Special Counsel

Robert Muller

into place to cover all the background activity.


Posted by: Fred || 09/17/2021 00:00 || Comments || Link || E-Mail|| [10802 views] Top|| File under:
Home Front: Politix
Minnesota Dems Expel State Rep. Thompson Amid Domestic Violence, Residency Controversies
[MSN] The Minnesota House Democratic-Farmer-Labor (DFL) caucus voted Tuesday night to expel state Representative

John Thompson

, who has been embroiled in controversies over the summer.

The expulsion means the Democrat won't have access to DFL legislative staff or resources and will be stripped of his committee assignments. However,


alcohol has never solved anybody's problems. But then, neither has milk...


he will remain a state representative, as it would take a vote of the entire House to remove him, and retain salary and benefits unless he resigns or is expelled from the Legislature.

Lawmakers from both parties and Democratic Governor

Tim Walz

have called for Thompson to step down, but he has repeatedly refused.

In a joint statement, House Speaker

Melissa Hortman

and Majority Leader

Ryan Winkler

said, "Rep. Thompson's actions, credible reports of abuse and misconduct, and his failure to take responsibility remain unacceptable for a member of the Minnesota House."

Thompson has come under scrutiny since July, when he received a traffic citation over the Fourth of July weekend.

Following the police encounter, the state representative accused the St. Paul police of racially profiling him, which the department vehemently denied. Police

Chief Todd Axtell

publicly demanded that Thompson apologize to the sergeant who stopped Thompson for driving without a front license plate.

At the time of the citation, Thompson presented the officer with a Wisconsin license, which raised questions around whether he lives in the legislative district he represents.

Shortly afterward, details of domestic abuse allegations, which are detailed in public records, were revealed. Police calls describe multiple incidences of alleged choking and punching by Thompson between 2003 and 2011. He has denied all the allegations.

On Tuesday, Thompson took to Facebook to address the ongoing controversies. He described 2016 as being "an unbelievably difficult year" following his mother's death and the highly publicized police killing of his "good friend"

Philando Castile

, a black motorist, during a traffic stop.

"Currently, some are saying because of the past allegations against me that I am not fit to serve in this legislative seat," Thompson wrote. "The fact is, I don't have a hateful bone in my body for anything other than the blatant racism that is being displayed all over the world and that some play as though it does not exist."

Posted by: Fred || 09/17/2021 00:00 || Comments || Link || E-Mail|| [10799 views] Top|| File under:
A pandemic of the incompetent, not the unvaccinated
[AMERICANTHINKER] Mr. Biden and other liberals are very upset with the unvaccinated. They've laid the blame, with the claim that this is "a pandemic of the unvaccinated."I call BS. This is a "pandemic of the incompetent."

First, the CDC and NIH watched the virus ravage China and did nothing.

Next, they told President Trump that it was xenophobic to stop travel from China.

Next, they told us the virus was not transmitting human to human.

Next, they changed, without reasoning, the reporting requirements for potential deaths associated with the virus to guarantee a higher death total in the U.S.

Next, they misrepresented the data for the projected

corpse count

in America with a completely incorrect model.

Next, they told us to shut down the country for two weeks to slow the spread.

Next, they told us a vaccine in less than a year was impossible.

Next, they pushed mask mandates with no science to back them up. Excuse me — the high point on masking science is the study out of Hong Kong on hamsters that seems to have been the basis for the start of masking science.

Next, they supported crazy items like mandatory masking outdoors, no swimming in public pools, and wearing a mask in your own home.

Next, they continued to keep businesses closed past the two-month mark, and they fail to provide evidence that closing any business helped slow the spread.

Next, they started paying people extra unemployment benefits while removing all incentives to look for work.

Next, we were told it was more important not to offend China by calling it the Chinese Coronavirus or the Wuhan Flu than it was to find a treatment.

Next, people started to get wise to the incompetence, and they started doing normal things. The incompetents would scream "super-spreader," yet no super-spreader events were ever proven. People began to demonstrate they could manage the virus for themselves.

Next, states and locals started to drop the masking, and those states endured public recriminations, yet the infection rate continued to drop despite the dire predictions of the incompetent.

Next, we were told by a presidential candidate that he had a plan to shut the virus down. This implies that a virus can be shut down and that he actually had a plan to do something effective. Both now seem to be proven incompetent statements from someone with no real clue.

Next, an injection was developed that we were told was a vaccine, and administration of it began.

Next, the control group test data were corrupted by the injection maker by administering the drug to all participants in the trial. This has never been done before.

Next, virus variants were detected in other countries, and specifically, they were detected in South America.

Next, we opened the southern border to all.

Next, the American people found out that Big Government and Big Tech are colluding to block important information that is contrary to the approved messaging about the virus and the "vaccine."

Next, we have legislation called COVID relief, but really, more than 80% of that money went to political paybacks and pet projects having nothing to do with COVID.

Next, the illegal aliens detained at the border were jammed into small spaces and not tested at the border. Many illegals were sent to other states in the dead of night to be tested later.

Next, we are over a year into the pandemic, and we have one treatment approved by the FDA. Despite indications that there are at least three successfully in use around the world — Remdesivir, ivermectin, and hydroxychloroquine — the FDA has only reluctantly added Remdesivir for people after they are hospitalized.

Next, we find out that the CDC is making policy based on recommendations from the teachers' union. We have yet to learn who else is dictating COVID policy to the CDC. China, perhaps?

Next, we find out that the illegals being dumped in the country are not being tested or reported to the local authorities.

Next, we find out that two of the drugs called a vaccine did not meet the legal definition of "vaccine."

Next, we find out the FDA is trying to change its definition of "vaccine" without comment or notice.

Next, we are told by the current White House occupant that the unvaccinated are a risk to the vaccinated. How can that be if the vaccine works and protects the vaccinated? Or is it not legally a vaccine?

This list took less than an hour to generate. I am sure that readers at AT can expand it.

The current White House occupant is upset that we are not just accepting the standard of incompetence that has been displayed. We are researching options for ourselves; keeping our friends and neighbors safe; and making our own decisions, as Americans have a history of doing.

A virus-like this cannot be contained or shut down. It can only be managed, and part of managing a virus is treatment options. The incompetence and the denial of the FDA, NIH, and CDC to use proper science to validate treatment options continue to hinder our ability to manage this disease.

Please keep this list of incompetence in mind as you try to determine whom to trust in the days and months ahead. This truly is a "pandemic of the incompetent."




Posted by: Fred || 09/17/2021 00:00 || Comments || Link || E-Mail|| [10795 views] Top|| File under:
Plouffe: Republicans Speaking to Their 'Sick, Perverted One-Third of the Country' Injected by Fox News, Breitbart
[BREITBART] Barack Obama
teachable moment...
's 2008 presidential campaign manager David Plouffe said Wednesday on MSNBC's "The ReidOut" that Republican politicians were "speaking to their sick, perverted one-third of the country," which he claimed got "injected by Fox News and Sinclair and Breitbart."

Anchor Joy Reid

...Harvard-educated lefty MSDNC (If you're white you ain't right!) commentatrix, given to fits of hyperbole, bad arithmetic, and faux sophistication...
said, "Ron DeSantis — he may be a sociopath. We don't know what his pathology is, but he's not stupid. I think that he understands that if he is going to inflict death on schoolchildren, he's going to have to make it real hard for their parents to vote, right?"

Plouffe said, "So I think that there's a third of the people out here in

Caliphornia, an impregnable bastion of the Democratic Party,

who voted for the recall. There's a third of the people who say it should be a personal choice. Yes, the Republicans are making it harder to vote so that third has more power in general elections. But let's make no mistake, that third or 30%, that hardcore MAGA base, they're going to drive Republican politics."

He added, "I think these governors, legislative leaders who have stood in the way of vaccinations, who belittled COVID, who don't want masks in school — here's the thing, we're basically two-thirds of the country in support of mask mandates in schools. So again, they're speaking to their sick, perverted one-third of the country, you know that gets injected by Fox News and Sinclair and Breitbart, all the stuff. Listen, I believe today, Joy, the only country that has a worse COVID outbreak than the United States is Mongolia. So if you can't make something of that politically as tragic as that is, maybe you don't deserve to be in politics. I think one thing, Newsom made this campaign about COVID."


Posted by: Fred || 09/17/2021 00:00 || Comments || Link || E-Mail|| [10798 views] Top|| File under:
Trump tears into Joint Chiefs Chairman
[Daily Mail, Where America Gets Its News] Former President Trump lambasted Milley in a Wednesday evening statement


Former Acting Defense Secretary Miller urged Milley to resign after he allegedly made an unauthorized call to China behind the former president's back


President Joe Biden meanwhile said he has 'great confidence' in Milley after he admitted to holding calls with his Chinese counterpart working under Trump


Former State Secretary Mike Pompeo said Milley's conduct could be treasonous


Press Secretary Jen Psaki called Milley a 'patriot' when defending him


Defense Secretary Lloyd Austin also expressed his support, Pentagon spokesman John Kirby said in a briefing on Wednesday


General Mark Milley confirmed the phone calls took place in a Wednesday statement via his spokesman Colonel Dave Butler


A new book claims Milley phoned his Chinese counterpart to give reassurances two days after the January 6 Capitol riot


The allegations are detailed in 'Peril', an upcoming book about the 2020 presidential election by journalists Bob Woodward and Robert Costa
Posted by: Fred || 09/17/2021 00:00 || Comments || Link || E-Mail|| [10796 views] Top|| File under:
Who's in the News
36
[untagged]
4
Hezbollah
4
Commies
2
Taliban/IEA
2
Human Trafficking
1
Moslem Colonists
1
Govt of Iraq
1
Tin Hat Dictators, Presidents for Life,
1
Houthis
1
al-Qaeda
1
Govt of Pakistain Proxies
1
Islamic State
1
Hamas
1
[untagged]
1
Sublime Porte
1
Arab Spring
Bookmark
E-Mail Me
The Classics
The O Club
Rantburg Store
The Bloids
The Never-ending Story
Thugburg
Gulf War I
The Way We Were
Bio
Merry-Go-Blog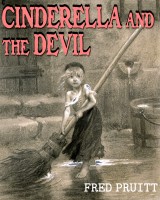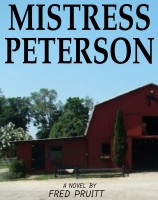 On Sale now!


A multi-volume chronology and reference guide set detailing three years of the Mexican Drug War between 2010 and 2012.

Rantburg.com and borderlandbeat.com correspondent and author Chris Covert presents his first non-fiction work detailing the drug and gang related violence in Mexico.

Chris gives us Mexican press dispatches of drug and gang war violence over three years, presented in a multi volume set intended to chronicle the death, violence and mayhem which has dominated Mexico for six years.
Click here for more information


Meet the Mods
In no particular order...


Steve White
Seafarious
tu3031
badanov
sherry
ryuge
GolfBravoUSMC
Bright Pebbles
trailing wife
Gloria
Fred
Besoeker
Glenmore
Frank G
3dc
Skidmark



Better than the average link...



Rantburg was assembled from recycled algorithms in the United States of America. No trees were destroyed in the production of this weblog. We did hurt some, though. Sorry.
3.236.65.63

Help keep the Burg running! Paypal: