-Lurid Crime Tales-
Caravaners Are Suing Trump. Apparently, America's Constitution Was Written For The World
[Barley a Blog] If the following reality is not proof we Americans don't have a country, I don't know what is. If caravaners can sue Americans; Americans don't have a country.

"Migrant caravan members sue Trump over proposed border policies." Read:
Central American migrants who are part of the caravan traveling toward the U.S.-Mexico border have filed a class action lawsuit against President Trump, Attorney General Jeff Sessions and other members of the administration.

In the lawsuit filed Thursday in the U.S. District Court for the District of Columbia, six Honduran migrants and their children argue that Trump cannot legally stop them from seeking asylum in the United States.

The migrants allege that Trump and his administration are violating the due process clause of the Fifth Amendment, which prohibits the federal government from denying anyone life, liberty or property without due process of law.

If these scofflaws are given standing to bring such a lawsuit in an American court, know that the birthright of Americans has been frittered away by treacherous elites.

Related: "The Caravans Cometh, Making America Great No More."
Posted by: Besoeker || 11/06/2018 01:30 || Comments || Link || E-Mail|| [10793 views] Top|| File under:
How The Central American Caravan Could Lead To A U.S. Refugee Crisis Like Europe's
[The Federalist] The Washington Post recently published an insidious analysis comparing Trump's caravan rhetoric to right-wing populists "making up stories" and "stoking fear" during the European refugee crisis.

The article began by disparaging what the author believes to be unsubstantiated claims that the approaching caravan from Central America is an "invasion" and "terrorism risk," as President Trump has described. According to the author, there's "no better way for populists to win an election than by announcing a national emergency that plays into voters' fears."

It's quite startling that a journalist would completely discard the horrific events that culminated during the extended, and at times fatal, refugee crisis across Europe. In 2015 and 2016, there were more than 2.3 million illegal crossings recorded across the European Union, with Germany absorbing more than 1 million foreign citizens in 2015 alone.

While the encroaching caravan south of our border may seem miniscule in comparison, the mass exodus of people from Northern Africa and the Middle East to Europe did not transpire overnight either. The first signs of the preceding European crisis began in January 2015, after a ship abandoned by smugglers was rescued off the coast of Italy with only 360 Syrians on board.
Posted by: Besoeker || 11/06/2018 01:15 || Comments || Link || E-Mail|| [10793 views] Top|| File under:
Europe
How Estonia Secures Its Electronic Elections From Kremlin Attacks
[Defense One] Americans fret a lot about the threat of a crippling cyber attack. But the small European country of Estonia lived through one, a 2007 Kremlin-led effort to destabilize the country by attacking government websites. Yet the experience only strengthened Estonians resolve to extend digital service to its people, most notably electronic voting.

Just two years before Russia's attack, Estonia began a pilot program that essentially allows its citizens to vote from home or work. To many Americans, this seems to promise a solution to increasingly common election-day problems: long lines, fewer polling places, uneven hours, etc. Some 25 U.S. states are experimenting with some form of e-voting for military service members. But most U.S. citizens can't do it, despite polls showing a strong preference for it, particularly among young voters.

The Estonians haven't had any major problems with e-voting, thanks to pioneering approaches to securing elections and keeping digital records that have made its government a best-practices showcase. But not all of them are easily transferable to the United States.

To begin, everybody in Estonia has a unique national identification number, similar to a social security number. "Your vote is tied to your personal Identification number but kept away from the prying eyes of politicians and election officials, unless there's a certain incident where they have to see what happened in one precinct or another. In any case, it's secure," Erki Kodar, Undersecretary for Legal and Admin Affairs at the Estonian Defense Ministry, said during a recent visit to his country's embassy in Washington, D.C.
Posted by: Besoeker || 11/06/2018 02:11 || Comments || Link || E-Mail|| [10793 views] Top|| File under:
Home Front: Politix
Christians Face Clear Choice Between Party That's A Hypocritical Mockery Of Their Faith And One That's Openly Hostile To It
[Babylon Bee] U.S.‐Christians voting their conscience have quite a choice this Election Day with the two major political parties.

With the Republicans, Christians have the option of declaring all their beliefs hollow by supporting a party that pays lip service to Christians while it is full of lies, greed, a hostile pose to foreigners, and a cavalier attitude about war. Christians can especially show their hypocrisy by throwing yet more support behind a president who stands anathema to just about every moral standard they've previously claimed important while he makes only a marginal effort to show support of faith (though the other day he referred to the second epistle to the Corinthians as "Corinthians 2: Corinthians Harder").

With the Democrats, though, Christians can basically opt for suicide by giving support to a party that is actively against them, having shown they are very willing to make Christians face trial and lose their jobs for holding the same moral beliefs they've held for thousands of years. The only religious belief the Democrats seem to hold dear is that every knee shall bow at the altar of abortion (and pay forced tribute).

"It's a really interesting choice," said Christian Tanya Lloyd. "By supporting the Republicans, I'm giving people further ammunition to dismiss my beliefs as an empty cultural pose. At least they like to pretend to be Christian, though, while sometimes it seems like the only thing keeping the Democrats from hunting me down with hunter-seeker drones like from The Terminator is lack of technology."
Posted by: Besoeker || 11/06/2018 02:36 || Comments || Link || E-Mail|| [10796 views] Top|| File under:
Lindsey Graham: We'll have a new attorney general soon…
[Right Scoop] Lindsey Graham made a prediction this morning on the Hugh Hewitt Show, saying that Sessions will step down after the elections and that we'll have a new AG soon thereafter:

've said before that while I generally support Sessions, it's clear he doesn't have the president's support and for that reason alone he needs to step down. The friction has been going on too long, just like the Russia investigation that has come to pretty much nothing. No matter how good a job Sessions feels he's doing, he should step down after the election is over and allow Trump to have an AG he supports.

No idea who that might be, but it won't be Lindsey Graham according to what he said above. And also, I do like he's still talking about Kavanaugh. The Democrats sure have stopped talking about him ‐ perhaps because they've been exposed as frauds.
Posted by: Besoeker || 11/06/2018 01:54 || Comments || Link || E-Mail|| [10793 views] Top|| File under:
The Dems are Mad as Hell
[American Thinker] A few seconds of frustrated political rage in the 1976 movie Network drove the words "I'm mad as Hell, and I'm not going to take this anymore!" into our national collective consciousness. Most Democrats seem to feel that way; they've been mad for two years.

Howard Beale Mad.

So mad, that the very name of Trump causes most Democrats to sputter, many coming to full froth within two sentences.

It's not a surprise we see this consistent reaction of rage and hatred coming from the Democratic Party leadership, or the leftist mainstream media. The entire group of them does hate Trump, and their pogrom to destroy him has been ramping up into our discourse since Trump declared his candidacy. I think most of us know that they hate us, as well.

My take is simple. This has been a coordinated effort on the left to take Trump out. Destroy him, and his family. Sadly, it has taken over the left. Its main success has been keeping most on the center-left filled with 24/7 hate. I originally thought they would eventually have to pull back from this effort. I couldn't imagine that they would still be developing and making up new reasons to hate Trump several times a week for two years.
Posted by: Besoeker || 11/06/2018 01:12 || Comments || Link || E-Mail|| [10793 views] Top|| File under:
"Paranoia": Dems Starting To Worry About Blowing The Midterms; NBC: Early Vote Totals "Stunning"
[Hot Air] Just remember, it's not paranoia if they're really out to get you. In this case, though, it's likelier to be paranoia than prophecy. The Daily Beast reports on the existential angst facing progressives if they come up short in their bid to win the House:

Let's say they do lose this opportunity. It might be "shattering" for progressives like Tanden the CPA because of their insistence that Democrats had to embrace a hard-Left agenda to become competitive. It would spell the end of Nancy Pelosi's career, one of their House champions, and it might force her entire slate of leadership to give way to more moderate leaders from the Midwest and Rust Belt, where Democrats have had trouble competing. They might need to rethink their DNC leadership too, but Democrats won't be "paralyzed" any more than Republicans were after losing in 2006 and 2008.
Posted by: Besoeker || 11/06/2018 01:02 || Comments || Link || E-Mail|| [10793 views] Top|| File under:
India-Pakistan
Fragile states
[DAWN] A SERIES of analyses undertaken by various groups provides food for thought on the topic of state stability. For instance, recent findings of the London School of Economics-Oxford Commission on State Fragility, Growth and Development show that fundamental changes in governance are needed to transform politics and security. However,


today is that tomorrow you were thinking about yesterday...


earlier last month, we were told at the inaugural Pearson Global Forum in reliably Democrat Chicago, aka The Windy City or Mobtown
... home of Al Capone, a succession of Daleys, Barak Obama, and Rahm Emmanuel,...
that to escape state fragility, effective, though gradual, checks and ­balances on power holders were needed.

The LSE-Oxford commission was co-chaired by former UK prime minister
David Cameron
... has stated that he is certainly a big Thatcher fan, but I don't know whether that makes me a Thatcherite, which means he's not. Since he is not deeply ideological he lacks core principles and is easily led. He has been described as certainly not a Pitt, Elder or Younger, but he does wear a nice suit so maybe he's Beau Brummel ...
and former Pakistain civil servant Adnan Khan. According to Khan and his LSE colleague Tim Besley, the foundations of an effective democracy ‐ rule of law and protection of minorities ‐ were even more important than multiparty elections. "It is the careful choice of feasible steps that matters, rather than a grand vision that encourages an unsustainable leap," they emphasise.

They say that when internal violence takes hold of a divided society, domestic security forces ‐ police or military ‐ must act to defeat organised criminal violence but must still be "sufficiently subject to effective checks and balances that they cannot be used either for one group to intimidate another, or for undisciplined predatory behaviour against citizens".

The induction of new leaders provides a "pivotal moment". New circumstances can help reset political discussion as well as build trust.


Posted by: Fred || 11/06/2018 00:00 || Comments || Link || E-Mail|| [10794 views] Top|| File under: Govt of Pakistan
Is TLP here to stay?
[DAWN] WE are reeling from another 'surrender' of the state. The hyperbole surrounding the 'surrender' was as extreme as was the praise that followed the prime minister's speech earlier. From the withdrawal of a tweet to these recent two dharnas, 'surrenders' come thick and fast in Pakistain. And none of them are of the ordinary kind; each is a 'surrender' worthy of a comparison to 1971.

It's a wonder we have any territory left.

But the last two 'surrenders' ‐ to the TLP ‐ by the PML-N and the PTI have once again highlighted the state's relationship with religio-political parties, which since the start of the Afghan war has always focused on the Deobandi groups. However,
Continued on Page 49
Posted by: Fred || 11/06/2018 00:00 || Comments || Link || E-Mail|| [10794 views] Top|| File under: Tehreek-i-Labbaik Pakistan
Science & Technology
Researcher break SSD security codes
[TheRegister] Fundamental flaws in the encryption system used by popular solid-state drives (SSDs) can be exploited by miscreants to easily decrypt data, once they've got their hands on the equipment.

A paper [PDF] drawn up by researchers Carlo Meijer and Bernard van Gastel at Radboud University in the Netherlands, and made public today, describes these critical weaknesses. The bottom line is: the drives require a password to encrypt and decrypt their contents, however this password can be bypassed, allowing crooks and snoops to access ciphered data.

Basically, the cryptographic keys used to encrypt and decrypt the data are not derived from the owner's password, meaning, you can seize a drive and, via a debug port, reprogram it to accept any password. At that point, the SSD will use its stored keys to cipher and decipher its contents. Yes, it's that dumb.

The egghead duo tested three Crucial and four Samsung models of SSDs, and found them more or less vulnerable to the aforementioned attack. All of them tried, and failed, to securely implement the TCG Opal standard of encryption.

"The analysis uncovers a pattern of critical issues across vendors," according to the researchers. "For multiple models, it is possible to bypass the encryption entirely, allowing for a complete recovery of the data without any knowledge of passwords or keys."

In particular, the researchers said, the SSDs fail to link the owner's password to the actual data encryption key (DEK), both of which are stored in the drive. The SSD's builtin processor and firmware are free to use the DEK whenever they like, but only choose to do so when the correct password is supplied. If the firmware is reprogrammed or manipulated by someone with physical access to the device's debug ports, it can be made to skip the password stuff, and go straight to using the DEK.

Really, the DEK should in some way be derived from the owner's passphrase. No passphrase, no complete key. In reality, the SSDs cheat. What's more, many drives use a single DEK for the entire flash disk, even though they offer to secure different sections with different passwords.

In practice, the Radboud duo say they were able to decrypt the data on a number of SSDs simply by connecting to the drive's debug interface on its circuit board, and modify the password-checking routine in the firmware to accept any passphrase before accessing the DEK to encrypt or decrypt the device.

In other cases, the researchers could retrieve the keys by modifying the drive's firmware, or by exploiting a code injection vulnerability that would also allow an attacker to modify the password routine – both require physical access to the drive.
Posted by: badanov || 11/06/2018 00:00 || Comments || Link || E-Mail|| [10794 views] Top|| File under:
Who's in the News
32
[untagged]
7
Govt of Pakistan
3
Taliban
3
Govt of Iran
2
Islamic State
2
Houthis
2
Tehreek-i-Labbaik Pakistan
2
Moslem Colonists
1
Jamaat-e-Ulema Islami
1
Arab Spring
1
Govt of Syria
1
Sublime Porte
1
Hamas
1
Islamic Movement of Nigeria (Iran)
1
Govt of Saudi Arabia
1
Commies
1
Govt of Iran Proxies
1
Ansar al-Islam (AQIS)
Bookmark
E-Mail Me
The Classics
The O Club
Rantburg Store
The Bloids
The Never-ending Story
Thugburg
Gulf War I
The Way We Were
Bio
Merry-Go-Blog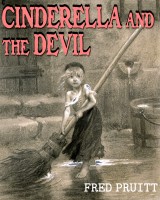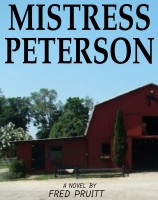 On Sale now!


A multi-volume chronology and reference guide set detailing three years of the Mexican Drug War between 2010 and 2012.

Rantburg.com and borderlandbeat.com correspondent and author Chris Covert presents his first non-fiction work detailing the drug and gang related violence in Mexico.

Chris gives us Mexican press dispatches of drug and gang war violence over three years, presented in a multi volume set intended to chronicle the death, violence and mayhem which has dominated Mexico for six years.
Click here for more information


Meet the Mods
In no particular order...


Steve White
Seafarious
tu3031
badanov
sherry
ryuge
GolfBravoUSMC
Bright Pebbles
trailing wife
Gloria
Fred
Besoeker
Glenmore
Frank G
3dc
Skidmark



Better than the average link...



Rantburg was assembled from recycled algorithms in the United States of America. No trees were destroyed in the production of this weblog. We did hurt some, though. Sorry.
3.235.180.193

Help keep the Burg running! Paypal: