-Short Attention Span Theater-
Leftist Protesters: 'If Tucker Carlson Didn't Want To Get Mobbed In His Own Home, Then Why Did He Disagree With Us?'
[Babylon Bee] WASHINGTON, D.C.‐After an antifa group was widely criticized for mobbing Tucker Carlson's home and chanting "We know where you sleep at night!" the group defended itself, pointing out that if Carlson didn't want to get mobbed, then he shouldn't have disagreed with them in the first place.

As critics denounced the frightening actions of the mob, the group stood firm, claiming it was Carlson's own fault for not parroting leftist talking points on his program.

"There's a really easy way not to get mobbed in public places or your own home: march in lockstep with the leftist agenda," said a Smash Racism D.C. spokesperson. "It's really simple."

"What'd you think we were gonna do, disagree civilly? Yeah, right!" he added.

The group also warned other people that if angry, violent protesters show up at their homes or places of business and threaten or assault them, it's their own fault. "You're really asking for it if you can't take the easy step of nodding your agreement to every position of the far left. We can't help ourselves, you know. Unhinged leftists will be unhinged leftists, after all."
Posted by: Besoeker || 11/09/2018 06:07 || Comments || Link || E-Mail|| [6482 views] Top|| File under:
Europe
Sharp rise in anti-Semitic acts in France, says PM Philippe
[Politico] Anti-semitism is on the rise in France, with a jump in anti-Semitic incidents in the first nine months of this year, Prime Minister Édouard Philippe said Friday.

"Despite decreasing for the past two years, the number of [anti-Semitic] acts has risen by more than 69 percent in the first nine months of 2018," Philippe wrote on Facebook.

On the 80th anniversary of Kristallnacht, or the Night of Broken Glass ‐ a mass outbreak of violence against Jews in Nazi Germany when hundreds of synagogues were torched and dozens killed ‐ the head of the French government warned "we are very far from being done with anti-Semitism."

"Every act of aggression perpetrated against one of our fellow citizens because he or she is Jewish rings out like the sound of glass being broken," he wrote.

Although Philippe did not specify how many acts had been committed this year, Le Monde said there had been 311 anti-Semitic incidents in 2017.

Philippe said the government would trial a new dedicated network of investigators and magistrates to fight hate crimes and would instal a permanent national team in the education ministry to tackle anti-Semitism in schools.

In one high-profile case in March, 85-year-old Jewish Holocaust survivor Mireille Knoll was killed at her home in Paris.
Posted by: Besoeker || 11/09/2018 06:15 || Comments || Link || E-Mail|| [6487 views] Top|| File under:
Home Front: Politix
Meet Jerry Nadler, the Next House Judiciary Chairman and Trump's New Enemy No. 1
[Roll Call] New York Democrat may not impeach president, but his rigorous oversight will be a thorn in his side.

Jerrold Nadler remembers when he began to figure out that you've got to fight back when life seems unfair.

It was 1957. Nadler was 10. He was at home in Brooklyn watching Disney's film production of the 1943 novel "Johnny Tremain," a young apprentice of silversmith Paul Revere on the eve of the American Revolution.

In the movie's climatic scene, colonial lawyer James Otis delivers a rallying speech to revolutionaries in a cramped wooden attic in Boston.

Otis was the colonial lawyer whose five-hour speech in 1761 decrying British "writs of assistance" would later become the foundation of the Fourth Amendment protecting Americans from unreasonable search and seizure.

At the end of his winding speech, the fictionalized Otis scans the room and leaves his comrades with a parting message: "We fight and die for a simple thing ‐ only that a man can stand."

"I still remember watching it," said Nadler, whom aides and confidants claim has a photographic memory.

Not long after that, the New York Democrat remembers, articles started appearing in the newspapers about the Supreme Court upholding convictions of people whose confessions had been beaten out of them by police. Only two justices, Hugo Black and William Douglas, issued dissenting opinions.

"Seven to two, Black and Douglas dissenting. There were a number of such decisions, always Black and Douglas dissenting," Nadler said. "I remember getting very angry and saying, 'I've got to do something about that.'"

Now, 61 years later, the lifetime politician who got his start in 1977 as a New York assemblyman while he was still attending Fordham Law School at night is ready to fight back.
Posted by: Besoeker || 11/09/2018 07:41 || Comments || Link || E-Mail|| [6478 views] Top|| File under:
Marco Rubio voices MAJOR concerns about the Senate election results in Florida…
[Right Scoop] Marco Rubio has major concerns about the Senate election results in Florida, specifically in Broward County, which hasn't fully turned their results in yet.

And he's voicing them now for all to see:



Tweet string at link.



I'm so glad he's calling attention to this. It doesn't make sense that other counties can get this done but Broward County can't. It's been two days already!

I like how he doesn't just throw out his election concerns willy nilly, but substantiates them with both arguments and articles to back them up. Any reasonable person can see he's not just throwing bombs.

I do hope Rubio putting a focus on Broward County will engage state officials to ensure that Broward doesn't 'mishandle' votes like they've done in the past. A major Senate seat hangs in the balance and Democrats will cheat to win – there's no doubt about it.
Posted by: Besoeker || 11/09/2018 03:45 || Comments || Link || E-Mail|| [6484 views] Top|| File under:
Florida elections in limbo as possible recount looms
[NYP] Likely recounts in Florida's Senate and gubernatorial races have put the Sunshine State in the national spotlight again ‐ 18 years after the US Supreme Court stopped a Florida recount in the presidential race, giving George W. Bush the White House.

"The recounts will be nationally watched . . . [we're] under a microscope," Secretary of State Ken Detzner said on a conference call with county election officials, the Miami Herald reported.

In the Senate race, Republican Gov. Rick Scott led Democratic incumbent Bill Nelson by 0.21 percentage points out of nearly 8.2 million votes cast ‐ a margin well below the 0.5-point threshold that would trigger an automatic machine recount under state law.

In the race for governor, GOP Rep. Ron DeSantis leads Democratic Tallahassee Mayor Andrew Gillum by 0.47 percentage points, with thousands of votes still uncounted.
Posted by: Besoeker || 11/09/2018 03:41 || Comments || Link || E-Mail|| [6464 views] Top|| File under:
Larry King: 'CNN stopped doing news a long time ago'
[Washington Times] Former longtime CNN host Larry King on Wednesday slammed his former network for focusing so much on President Trump's every move that they neglect what he considers real news.

The now-RT America host lamented that CNN, where he hosted a prime-time show for 25 years, made Mr. Trump the story early on in his campaign and never got off the merry-go-round.

"CNN stopped doing news a long time ago," Mr. King told Fox News contributor and former CNN anchor Rick Sanchez on RT America Wednesday night. "They do Trump. Fox is Trump TV and MSNBC is anti-Trump all the time.

"There [were] vicious winds and storms in the Northeast the other day, not covered on any of the three cable networks. Not covered," he said. "So when CNN started covering Trump ‐ they were the first ‐ they covered every speech he made and then they made Trump the story. So, Trump is the story in America.

"I guess it's to their regret," he added.
Posted by: Besoeker || 11/09/2018 03:32 || Comments || Link || E-Mail|| [6463 views] Top|| File under:
Mueller team begins writing final report
[Washington Times] Special counsel Robert Mueller's team has begun writing its final report on its 18-month Russia investigation, according a media report Thursday.

The investigation has entered its final stages, but federal prosecutors reportedly still have some final pieces to put into place, CNN reported.

The Mueller team is seeking information related to Roger Stone, a longtime Trump adviser who has been at the center of the Mueller probe in recent weeks.

Mr. Mueller reportedly asked President Trump's legal team for call and visitor logs related to Mr. Stone's visits to Trump Tower in New York before the 2016 election.

Prosecutors are also waiting for Mr. Trump's legal team to return answers to Mr. Mueller's questions, CNN said. It is not clear if an in-person interview with the president will happen.
Posted by: Besoeker || 11/09/2018 03:31 || Comments || Link || E-Mail|| [6494 views] Top|| File under:
Do We Still Have A Congress Or Is It Becoming A Parliament?
[HOT AIR] This is a subject which came up on one of the cable news shows yesterday morning (I don't recall which one) that I found interesting. One of the more telling statistics from this set of midterm elections was the high number of races which were won based on the registration advantage of one of the two major parties in each state and district. The only ones which were really up in the air were the contests where the split was either very close or the margin was exceeded by the number of independent voters. While that may just seem like "common sense" in the modern era it hasn't always been that way.

This includes races where candidates with a generic ballot advantage had what should have been obvious disqualifying factors stacked against them. In New York and California, Republican incumbents Chris Collins and Duncan Hunter are both under indictment on very serious federal charges, yet they both won their races anyway. In New Jersey, Senator Bob Menendez was re-elected with a full ten percent margin of victory despite only barely escaping prison time on corruption charges by the grace of a hung jury. (Not to mention persistent stories of dalliances with underage hookers.) Shouldn't that be telling us something?
Posted by: Besoeker || 11/09/2018 02:54 || Comments || Link || E-Mail|| [6475 views] Top|| File under:
Acting AG Whitaker Pretty Much Tells Dems To Shove It: No Recusal From Overseeing Russia Probe
[Townhall] President Trump fired Jeff Sessions from his attorney general post yesterday. Matthew Whitaker is now acting attorney general, and he's now in position to oversee the Russia investigation led by Special Counsel Robert Mueller. Whitaker has criticized the probe before, which prompted top Democrats to call for his recusal (via The Hill):

Senate Minority Leader Charles Schumer (D-N.Y.) on Wednesday said that acting Attorney General Matthew Whitaker should recuse himself from overseeing special counsel Robert Mueller's investigation.

"Given his previous comments advocating defunding and imposing limitations on the Mueller investigation, Mr. Whitaker should recuse himself from its oversight for the duration of his time as acting attorney general," Schumer said in a statement on Wednesday.

Schumer, in a separate press conference with reporters, warned that attempts by Sessions's successor or Trump to interfere with the investigation would spark a "constitutional crisis."

Deputy Attorney General Rod Rosenstein has been overseeing the Mueller investigation since Sessions recused himself from the investigation last year due of his involvement in Trump's campaign.

But the Justice Department told CBS News on Wednesday that Whitaker will now oversee the probe.

Well, despite recusal calls, Whitaker is pretty much telling the Democrats to shove it, with his associates telling The Washington Post that he has no plans to do so:
Posted by: Besoeker || 11/09/2018 02:32 || Comments || Link || E-Mail|| [6463 views] Top|| File under:
Government
Federal Appeals court hears argument that Mueller probe is invalid
WASHINGTON (AP) ‐ A federal appeals court heard arguments Thursday about whether special counsel Robert Mueller's appointment to lead the Russia investigation was constitutional.

The case was brought by Andrew Miller, a former aide to longtime Trump confidant Roger Stone, because he doesn't want to testify before a grand jury as part of the investigation into whether the Trump campaign coordinated with Russia in 2016.

At issue is whether Deputy Attorney General Rod Rosenstein had the authority to appoint Mueller. The special counsel's office says yes. But lawyers for Miller say no.

The three-judge panel of the U.S. Court of Appeals for the District of Columbia is now weighing that question but the latest shake up at the Justice Department hangs over the case.

On Wednesday, President Donald Trump appointed a Mueller critic, Matthew Whitaker, as acting Attorney General, putting him in place to oversee the Russia probe instead of Rosenstein. On Thursday, Judge Karen Henderson told attorneys for Mueller and for Miller to argue the case as if "the events of yesterday didn't happen" but noted that the judges may want the parties to file additional briefs in response to Trump's move.

The court fight comes as Mueller's team is scrutinizing Stone's connection to WikiLeaks. American intelligence agencies have concluded that Russian agents were the source of damaging information on Hillary Clinton that WikiLeaks released during the 2016 campaign. Mueller's team has been probing whether Stone had any advance knowledge of WikiLeaks plans, a contention he has denied.

Four separate federal judges have upheld Mueller's appointment but Miller's case is the first to reach oral arguments at the appellate level. And his attorney, Paul Kamenar, says that regardless of the panel's decision, the case is bound to be decided by the Supreme Court.

During oral arguments before Henderson, Judge Sri Srinivasan and Judge Judith Rogers, Kamenar cast the special counsel as an unchecked prosecutorial power.

"He's like a U.S. Attorney-at-large," he told the judges. Kamenar argued that Congress hasn't passed a law specifically authorizing the appointment of a private attorney as a special counsel. And even if the legal authority existed, only Sessions could have appointed Mueller and not Rosenstein, who issued the order after Sessions recused himself from oversight of the Russia investigation, Kamenar said.
Posted by: Besoeker || 11/09/2018 07:54 || Comments || Link || E-Mail|| [6531 views] Top|| File under:
Home Front: Culture Wars
Woman's March Leader Linda Sarsour blames Dems' 'downfall' on support for Israel
[Daily Wire] Women's March leader Linda Sarsour proved once again that she's no friend to the Jewish people, telling Democracy Now media that the Democratic Party's "downfall" is due to their support for the state of Israel.

Sarsour was one of several panelists anchoring the far-left Democracy Now's election night coverage Tuesday, and, forced to explain why the Democrats weren't picking up more seats, and why the much-anticipated "Blue Wave" had fizzled, Sarsour settled on the fact that the Democratic party refuses to condemn the Jewish people for their crimes, even though it actively supports "refugees" and other "criminal justice" initiatives.

"The place where the Democratic Party has a downfall is that the same people who will support refugees and criminal justice reform then support for example the state of Israel." - @lsarsour pic.twitter.com/cmpR6f09wJ

‐ Democracy Now! (@democracynow) November 7, 2018
Obviously Sarsour is implying that the Jewish people and the Jewish state of Israel engage in criminal behavior.

Just days ago, of course, Sarsour headlined the Women's March's vigil for victims of a horrific synagogue shooting in Pittsburgh ‐ arguably the worst anti-Semitic attack in American history ‐ addressing a crowd in Washington, D.C., and telling them to fight "hatred."
Posted by: Besoeker || 11/09/2018 02:47 || Comments || Link || E-Mail|| [6462 views] Top|| File under:
Goodbye, 'Alec Baldwin Show': Yet Another Anti-Trump Comic Bites The Dust
[The Federalist] After a mere three weeks, Alec Baldwin's ABC show, "The Alec Baldwin Show," has been banished to Saturday night at 10 p.m., the indisputable worst time slot in all of television.

Attempting to capitalize on the political momentum of his popular President Trump impression on "Saturday Night Live," Baldwin launched his talk show on October 14 to a dismal 2.1 million viewers. The subsequent three episodes found an increasingly small audience, and ABC announced the remaining new episodes would air on Saturday, with re-runs of "Shark Tank" replacing his show on Sunday nights.

Baldwin arrogantly thought his level of notoriety as an opposer of Trump coupled with high-powered celebrity guests would be enough to set him apart in a sea of leftist political talk shows. He was wrong.

In the premiere episodes, Baldwin showed himself to be a far more skilled actor than interviewer, barely allowing his guests to speak over his bevy of jokes and impersonations. A vanity project if ever there was one, Baldwin has seemingly been given a heavy dose of reality in the almost instant demise of his show.

"The Alec Baldwin Show" had plenty of ratings obstacles to overcome and needed to be a hit network show with broad appeal in order to survive. However, it unapologetically designed itself only for the leftist elite. Its original time slot on Sunday nights was opposite Sunday night football and premiered within weeks of two other comedy shows both hosted by progressive millennials, "Busy Tonight" on E! and "Patriot Act with Hasan Minhaj" on Netflix.
Posted by: Besoeker || 11/09/2018 02:29 || Comments || Link || E-Mail|| [6488 views] Top|| File under:
Who's in the News
37
[untagged]
7
Islamic State
4
Govt of Pakistan
4
Taliban
3
al-Qaeda
3
Govt of Iran Proxies
2
Hamas
2
Sublime Porte
1
Govt of Syria
1
Govt of Iran
1
Hezbollah
1
Houthis
1
Human Trafficking
1
Commies
1
Moslem Colonists
1
Tehreek-i-Labbaik Pakistan
1
al-Nusra
1
Govt of Saudi Arabia
Bookmark
E-Mail Me
The Classics
The O Club
Rantburg Store
The Bloids
The Never-ending Story
Thugburg
Gulf War I
The Way We Were
Bio
Merry-Go-Blog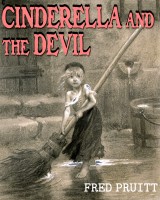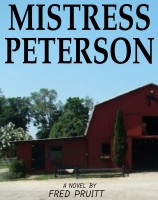 On Sale now!


A multi-volume chronology and reference guide set detailing three years of the Mexican Drug War between 2010 and 2012.

Rantburg.com and borderlandbeat.com correspondent and author Chris Covert presents his first non-fiction work detailing the drug and gang related violence in Mexico.

Chris gives us Mexican press dispatches of drug and gang war violence over three years, presented in a multi volume set intended to chronicle the death, violence and mayhem which has dominated Mexico for six years.
Click here for more information


Meet the Mods
In no particular order...


Steve White
Seafarious
Pappy
lotp
Scooter McGruder
john frum
tu3031
badanov
sherry
ryuge
GolfBravoUSMC
Bright Pebbles
trailing wife
Gloria
Fred
Besoeker
Glenmore
Frank G
3dc
Skidmark
Alaska Paul



Better than the average link...



Rantburg was assembled from recycled algorithms in the United States of America. No trees were destroyed in the production of this weblog. We did hurt some, though. Sorry.
3.234.210.25

Help keep the Burg running! Paypal: