-Lurid Crime Tales-
Bobby Crimo III: Another Known Wolf
[HotAir] The 4th of July parade in Highland Park, Illinois had barely gotten started yesterday when shots began ringing out from a rooftop near the parade route. By the time it was finished, six were dead and 38 more were injured, many seriously. The hospitalized victims reportedly range in age from 8 to 85. The police had soon identified a suspect, Robert Crimo III, a self-styled rapper who went by the name "Awake." Crimo was later spotted in his vehicle and taken into custody following a brief chase. Browsing through his social media history, most of which has since been taken down, authorities seem to be asking how nobody saw this coming. (WGN-TV)

Robert "Bobby" Crimo III, the suspect in the Highland Park parade shooting Monday was taken into custody around Monday evening.

Crimo was a prolific poster online where he apparently went by the name "Awake the Rapper." His videos foretell his alleged violent acts. In one, he appears to be dramatize a school shooting. In another video, Crimo appears to animate his own demise in a confrontation with police.

His postings informed the operation to arrest him.

Crimo's attack will no doubt renew the debate about so-called "red flag" laws and what can be done about people who openly provide all sorts of indications that they may become dangerously violent. The shooter's rap videos seemed to show all of the signs you would expect. One of them depicted a mass shooting at a school while another featured a cartoon version of Crimo being killed in a standoff with law enforcement.

The alleged shooter did more than post rap videos, however. He hosted a Discord channel where his "fans" would engage in discussions of violence and mass shootings. Crimo frequently posted on topics including death, murder, and suicide. He rarely posted about politics, but there were allegedly a couple of photos and videos suggesting he was a fan of Donald Trump.

It would seem that all of the signals were there and had been for several months at least. But what, if anything, could anyone have done to stop him? Thus far, the only thing officials are saying is that Crimo was "known to law enforcement." But there is no confirmation that he had a criminal record that would have prevented him from purchasing a firearm, though that may come to light later. We also don't know if he even legally owned the rifle that was recovered from the scene of the shooting.


More at the link.
Posted by: Deacon Blues || 07/05/2022 08:58 || Comments || Link || [336108 views] Top|| File under:
R. Kelly Released After Revealing He Was Just One Of Ghislaine Maxwell's Clients
[Babylon Bee] NEW YORK, NY — Just days after being sentenced to 30 years in prison, R. Kelly walked free this morning after it came to light that he was actually one of Ghislaine Maxwell's clients, and therefore protected from any consequences of his actions.

"We are so, so sorry for the embarrassment we have caused Mr. Kelly," said lead prosecutor Dean Baker. "We remain deeply committed to protecting the identities of the powerful men who used Ms. Maxwell's services to sexually abuse minors. We apologize to Mr. Kelly for the mistake and have booked him a nice trip to a private island as recompense."

While grateful for his quick release, Mr. Kelly reportedly plans to sue the state. "Yes, I absolutely participated in the trafficking and sexual abuse of young women over decades," said Mr. Kelly in a statement. "But hey, we've all agreed to just pretend that Ms. Maxwell trafficked girls to 'no one'. Since I am one of her clients, the state was never supposed to reveal my identity and ruin my good name."

Mr. Kelly had avoided telling prosecutors about his connection to Ms. Maxwell as his knowledge of the names in her book would put him at risk. "Obviously, the people on that list have the power to take you out if they think you might talk," said Mr. Kelly. "Which is why I'm getting on a plane right away and getting out of the country."

At publishing time, Mr. Kelly was seen boarding a private jet with a pilot named Hill R. E. Clintonovich.
Posted by: Besoeker || 07/05/2022 07:06 || Comments || Link || [336098 views] Top|| File under:
-Great Cultural Revolution
VDH: Who Are the Insurrectionists
[AmGreatness] In truth, "insurrection" has been fueled by the Left since 2015.
Posted by: NoMoreBS || 07/05/2022 13:14 || Comments || Link || [336093 views] Top|| File under: Antifa/BLM
The Establishment Is Running Out of Cannon Fodder for Its Woke Military
[Townhall] Jump out of a perfectly good airplane, charge a machine gun nest, be stationed at Ft. Irwin — these are just three of the myriad miseries American patriots are willing to endure to defend our country. But today's military is asking too much of our young people, as evidenced by the crashing recruitment rates that threaten to deplete a military already running short of soldiers. Have our young people suddenly turned from heroes to zeros, ne'er-do-well heirs of the brave warriors who confronted the forces of tyrannical gun control at Lexington and Concord?

No. The kids are alright. The problems lie echelons above.

Here's a little leadership secret that's actually not a secret at all to competent commissioned and non-commissioned officers. There are no bad cohorts of soldiers, sailors, airmen, Marines, Coast Guardsmen and whatever the hell Space Force people are called. There are only bad leaders, and we have the worst military leadership in American history, starting right at the top with a commander-in-chief who is less like Ike than Beavis.
Posted by: Besoeker || 07/05/2022 05:46 || Comments || Link || [336096 views] Top|| File under:
-Land of the Free
Supreme Court Targets the Real Enemy
[Epoch Times] The flurry of rulings from the Supreme Court has everyone's head spinning. The most significant among them, even if it doesn't capture all the headlines, is West Virginia v. EPA. The majority opinion is impressive, but the part I found truly wonderful is the concurring opinion by Justice Neil Gorsuch.

This is where we see things headed, toward a major and much-welcome curbing of the power of the administrative state.

Just to review what this thing is, it's an unelected bureaucracy that rules the country without oversight from voters or legislatures. For well over 100 years, most courts have given it a pass, just assuming that the "experts" in the bureaucracies are handling things just fine, faithfully interpreting legislation, and merely creating rules for easy compliance.

Generations have gone by as this fourth branch of government has grown in size, scope, and strength. For the most part, its baneful impositions have been felt by one business or one industry at a time. You have heard the stories. The car dealer complains about how the Department of Labor is making him crazy. The machine-parts manufacturer is going bonkers about letters from the Occupational Safety and Health Administration. The energy company can never satisfy the Environmental Protection Agency (EPA).

They are stories and we find them unfortunate, but we've generally avoided thinking of these as systematic, all-pervasive, and truly dangerous to the idea of freedom itself. However, there are some 432 of these agencies. The authors of the Declaration of Independence noted their existence back in the day when they accused the English king of having "erected a Multitude of new Offices, and sent hither Swarms of Officers to harass our People, and eat out their Substance."

They fought a revolution to end the tyranny but now we have a home-grown form, starting in 1883 with the Pendleton Act and continuing throughout the 20th century as each new administration creates its own bureaucracy.

The thing has taken on a power of its own. Strangely, the topic hardly comes up at all during elections, and that's for a reason. Politicians running for office like to advertise their power to make change. They might even believe it. In reality, though, elected officials have very little influence over the conduct of public life relative to the administrative state.

As Trump found, not even the president is a match for the deep state.

Here's what has happened since March 2020: The beast showed its face. Seemingly out of nowhere, these strange agencies and people for whom we never voted were ruling our lives. They restricted travel, forced us to cover our faces, closed our churches and schools, and forbid our businesses from operating unless they were big enough to afford a powerful lobbying arm in Washington. The whole scene was appalling. It caused many people—including some earnest judges—to take notice....
Posted by: DooDahMan || 07/05/2022 00:00 || Comments || Link || [336102 views] Top|| File under:
Afghanistan
Swords of Lightning: Green Beret Horse Soldiers and America's Response to 9/11
[Amazon] They landed in a dust storm so thick the chopper pilot used dead reckoning and a guess to find the ground. Welcomed by a band of heavily armed militiamen, they climbed a mountain on horseback to meet the most ferocious warlord in Asia. They plotted a war of nineteenth-century maneuvers against a twenty-first-century foe. They trekked through minefields, sometimes past the mangled bodies of local tribesmen who'd shared food with them hours before. They saved babies and treated fractures, sewed up wounded who'd been transported from the battlefield by donkey. They found their enemy hiding in thick bunkers, dodged bullets from machine-gun-laden pickup trucks, and survived mass rocket attacks from vintage Soviet-era launchers. They battled the Taliban while mediating blood feuds between rival allies. They fought with everything they had, from smart bombs to AK-47s.The men they helped called them brothers. Hollywood called them the Horse Soldiers.
Posted by: Besoeker || 07/05/2022 07:56 || Comments || Link || [336084 views] Top|| File under: Taliban/IEA
Caucasus/Russia/Central Asia
Ukraine Future: Finnish Solution or Cyprus Solution
[BriefingsForBritain] Putin's original plan for Ukraine has failed. His response is escalation. The outcome is unclear. But the range of options is not unlimited, and history suggests the likely possibilities based on the way Russian statecraft and war operate. What is the best available outcome out of a range of imperfect ones?
Finnish Solution: keep portions of Donbas and Crimea and a landbridge - formal treaty, recognized boundaries

Cyprus Solution : keep more territory than in the Finnish solution but part of the Russian kept territory will be unrecognized internationally
Posted by: Lord Garth || 07/05/2022 00:00 || Comments || Link || [336088 views] Top|| File under:
Economy
Flown Over: The Impact of Airlines Cutting Service to Flyover Country
BLUF:


[Townhall] American Airlines is not the bad guy in this story; the cuts are in response to a regional pilot shortage affecting the entire industry, which could last for a long time.

But as the very phrase "get rid of the losers" implies, many influential people in elite institutions just shrug off or ignore the economic and emotional effects that this kind of thing has on a small-to-medium-sized city. It is much like when they shrugged when manufacturing, opportunity and stability left such cities between 30 and 50 years ago.

When an airport stops serving your city, it denies the region's industries (and travelers) the use of the aviation network, the common denominator that determines successful business and tourism across the country and the globe.

And it creates yet another small death to places that are trying to recover from a series of other small deaths they have endured over the years due to automation and destructive trade deals and the loss of Fortune 500 companies keeping their headquarters in their hometown; there were seven located here in Toledo until the late '70s.
Posted by: Besoeker || 07/05/2022 05:57 || Comments || Link || [336090 views] Top|| File under:
Europe
39 Holocaust Victims Recovered in Latvia
I follow this group on Facebook. They do good work, working with Russians as well as local authorities.


[LegendaArchaeology] In early June Legenda proudly took part in a recovery operation that harks back to the most chilling events of World War II - The Holocaust.

The sad story we became involved in starts back in the hot summer of 1941. German troops had entered Latvia only a week after the launch of Operation Barbarossa and on July 1 Riga had fallen. Less than 10 days later the whole of Latvia was fully under German control.

Continued on Page 49
Posted by: badanov || 07/05/2022 00:00 || Comments || Link || [336085 views] Top|| File under:
India-Pakistan
Udaipur and Amravati killings have put the focus back on Islamic radicalism
[OneIndia] The Islamic

holy warriors

have a pan-India reach and operate through dozens of fronts across 23 states

India has been battling against radicalised and

bully boy

groups since independence. They claim to speak for interests of Kashmiris,

Moslem

s, Sikhs, Assamese, Naxals, Manipuris, Tripuris, Nagas, Bodos and Garos but actually fight for independence, establishing dictatorship of the proletariat or converting India into Dar-al-Islam (Islamic land). As of now, 79 of them stand proscribed, 107 are either talking to the government or observing ceasefire and 76 are still active.

But there is a difference. Islamic

holy warriors

have Pan-India reach and operate through thousands of sleeper cells and dozens of fronts across 23 states. Other outfits are confined to small areas and, hence they are containable.
Continued on Page 49
Posted by: trailing wife || 07/05/2022 00:06 || Comments || Link || [336094 views] Top|| File under: Devout Moslems
Israel-Palestine-Jordan
How Financial Giant Morningstar Blacklists Companies That Help Israel Stop Terrorism
[Free Beacon] A prominent financial services firm promotes divestment from companies that help the Israeli government combat Palestinian suicide bombers, according to an independent investigation conducted by a Washington, D.C. think tank.



Morningstar

Inc., a financial research firm that advises investors, is accused in a new report from the

Foundation for Defense of Democracies

(FDD) of downgrading companies that help Israel combat terrorism, including those that work on the country's security barrier built to stop Palestinian suicide bombers from attacking cities. Ratings produced by Morningstar and similar research firms act as a primary guide for investors and can greatly impact how a company is valued.

The author of the FDD report told the Washington Free Beacon that Morningstar's practices comprise a key pillar of the

Boycott, Divestment, and Sanctions

(BDS) movement—which wages economic warfare on Israel—and could force states with anti-BDS laws to cut ties with Morningstar.


Unilever just spent a year enjoying that attention... before they surrendered.

FDD concluded that Morningstar's ratings are "driven by a quantifiable bias against Israel" and that the company "risks running afoul of numerous state statutes" meant to curb support for the BDS movement.

The focus on Morningstar stems from its 2020 acquisition of

Sustainalytics

, a research firm that rates companies based on their social values. Following Morningstar's acquisition of Sustainalytics, watchdog groups including NGO Monitor and JLens accused Morningstar of allowing its research arm to promote the BDS movement through ratings that negatively impact companies working with Israel. These claims prompted the Illinois Investment Policy Board to initiate an investigation into the company's practices. They are also fueling calls for at least 34 other states with similar anti-BDS laws to cut ties with Morningstar.


This is where we remind the business world that there is a cost to playing games that annoy half the customer base.

Faced with concerns from its own shareholders, Morningstar insisted in March 2021 that it was not unfairly targeting companies that work with Israel. But the Illinois investigation into its actions prompted the company to hire an outside law firm, White & Case, to conduct an investigation into Sustainalytics's business practices. That report was published earlier this month and touted by Morningstar as proof it does not discriminate against the Jewish state.

"This investigation concludes that Morningstar's Sustainalytics products do not recommend or encourage divestment," the report reads.


Golly — the hired guns say what the hiring company wants said.
Posted by: Besoeker || 07/05/2022 02:46 || Comments || Link || [336099 views] Top|| File under:
Who's in the News
32
[untagged]
3
Antifa/BLM
3
Islamic State
2
al-Shabaab (AQ)
2
Taliban/IEA
2
Lashkar e-Taiba
2
Devout Moslems
1
Sublime Porte
1
Tin Hat Dictators, Presidents for Life, & Kleptocrats
1
Commies
1
[untagged]
1
Govt of Iran
1
Govt of Iran Proxies
1
Mob Rule
Bookmark
E-Mail Me
The Classics
The O Club
Rantburg Store
The Bloids
The Never-ending Story
Thugburg
Gulf War I
The Way We Were
Bio
Merry-Go-Blog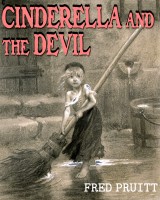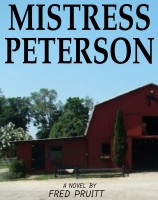 On Sale now!


A multi-volume chronology and reference guide set detailing three years of the Mexican Drug War between 2010 and 2012.

Rantburg.com and borderlandbeat.com correspondent and author Chris Covert presents his first non-fiction work detailing the drug and gang related violence in Mexico.

Chris gives us Mexican press dispatches of drug and gang war violence over three years, presented in a multi volume set intended to chronicle the death, violence and mayhem which has dominated Mexico for six years.
Click here for more information


Meet the Mods
In no particular order...


Steve White
Seafarious
tu3031
badanov
sherry
ryuge
GolfBravoUSMC
Bright Pebbles
trailing wife
Gloria
Fred
Besoeker
Glenmore
Frank G
3dc
Skidmark



Better than the average link...



Rantburg was assembled from recycled algorithms in the United States of America. No trees were destroyed in the production of this weblog. We did hurt some, though. Sorry.
18.206.12.157

Help keep the Burg running! Paypal: