-Lurid Crime Tales-
Special prosecutor to probe handling of Jussie Smollett criminal case
[CHICAGO.SUNTIMES] A Cook County judge on Friday ruled that a special prosecutor should further investigate the Jussie Smollett

...Cable TV actor whose primary talents seemed to be being black and being homosexual. In a bid for national attention, he paid a pair of Nigerian brothers to rough him up a little so he could claim that two large, white, MAGA hat-wearing men had shouted This is MAGA country! while thumping him at 2:30am on a bitter cold night in Chicago and throwing bleach on him, presumably to lighten him up. The story quickly unraveled, and he became a laughingstock and the poster boy for pretend victimization and attention whoredom...
case and how Cook County State's Attorney Kim Foxx and her office handled the decision to drop charges against the "Empire" actor.

In a stinging critique of Foxx's office, Judge Michael Toomin wrote in his 21-page order that "the unprecedented irregularities identified in this case warrants the appointment of independent counsel to restore the public's confidence in the criminal justice system."

Toomin's order gives the special prosecutor a wide-ranging mandate, including further prosecution of Smollett, if warranted, as well as any other crimes that were "committed in the course of the Smollett matter."

Toomin ruled that Foxx should have requested a special prosecutor when she decided to recuse herself from Smollett's case in February, shortly before the actor was charged with making a false report to police.

Toomin said Foxx had no power to recuse herself and then assign decision making in the case to her top deputy, Joseph Magats.

"There was no duly elected state's attorney when Jussie Smollett was arrested. Ms. Foxx had already effected her recusal," Toomin said, nor was there any legally appointed prosecutor when Smollett was charged, or the charges dismissed.

Toomin expressed concerned about Foxx's decision to delegate case to Magats.

"There isn't an office of 'acting state's attorney.' It existed only . . . in the imagination of Ms. Foxx," Toomin said.
Posted by: Fred || 06/22/2019 00:00 || Comments || Link || [336100 views] Top|| File under:
-Short Attention Span Theater-
US writer says Trump sexually assaulted her in mid-1990s
[Al Jazeera] US president denies ever meeting E Jean Carroll, who said Trump assaulted her in a dressing room of a department store.
didn't she play Edith Bunker?

"I'll take 'shit that never happened' for $200, Alex"


Posted by: Fred || 06/22/2019 00:00 || Comments || Link || [336088 views] Top|| File under:
-Land of the Free
Why NYCHA's new $400K-a-year boss isn't afraid of failure
[NYPOST] Mayor Bill de Blasio's $400,000-a-year pick to run the city's beleaguered public housing agency admitted to The Post on Thursday that he's not worried about failing ‐ because he's near the end of his career and won't need another job.
"In the Warren Wilhelm...errr....DeBlas administration, it's kinda expected"
Greg Russ, 69, said he has "a much different mindset than when I was coming up" and "it feels like this is a good time to try something like this."

"The risk of any new adventure ‐ I can take that without necessarily worrying about what I do next because what I do next is a function of where I am in my life now," he said.

Russ also warned long-suffering New York City Housing Authority tenants who went without heat last winter that they may face the same struggles again.

"I think this winter is going to be tough because I'm getting there late in the season, but we'll figure that out," he said by phone from Minneapolis, where he runs that city's Public Housing Authority.


"But we'll defrost you in Spring 2020, youbetcha"


"So, the job is to do the work to make sure the boilers function. And, I've used all kinds of backup mechanisms when we knew we had shaky boilers in housing authorities I've worked at. Our job is to make sure the heat stays on and if it goes out, it gets back on fast."

Russ wouldn't say how he negotiated his lucrative salary, which is nearly twice the $231,000 earned by his predecessor, Shola Olatoye, who resigned in disgrace amid a scandal over falsified lead-paint inspection reports.
Posted by: Fred || 06/22/2019 00:00 || Comments || Link || [336064 views] Top|| File under:
Rhode Island Passes Radical Abortion Bill
[FREEBEACON] Rhode Island became the latest Democrat-dominated state to adopt radical legislation protecting abortion up until birth.

Democratic governor Gina Raimondo signed the Reproductive Privacy Act into law Wednesday. It will allow for abortion procedures to take place after fetal viability‐when the baby is able to live outside the womb‐as long as doctors say the mother's health is at risk. The bill, which passed the Senate 21 to 17 and the House 45 to 29, also lifts abortion limits prior to fetal viability. Gov. Raimondo said in a statement that the legislation was designed to guarantee "the status quo under Roe v. Wade," the 1971 case that eliminated state restrictions on abortion.


Raimondo? Any relation to that fat troll Dean that just cost Oberlin $33 Mil in Punitive damages?


"Women and their families across Rhode Island will be free from the fear that the reproductive health care they need today will be illegal tomorrow," Raimondo said.

Many of the provisions that the legislation overturned, however, enjoy bipartisan support. A poll commissioned by the pro-life Susan B. Anthony List found that 73 percent of Rhode Island voters oppose late-term abortions. That number jumps to 77 percent when voters are informed that the bill legalizes abortion up until birth‐including 69 percent of Democrats, 79 percent of independents, 80 percent of women, and 62 percent of those identifying as pro-choice.

"It is extremely disappointing to see Rhode Island

politician

s cave to pressure from the abortion lobby to pass this radical bill," SBA List president Marjorie Dannenfelser said in a release. "Rhode Islanders should not be fooled by the smokescreen of 'compromise': This law expands abortion on demand through the moment of birth."
Posted by: Fred || 06/22/2019 00:00 || Comments || Link || [336096 views] Top|| File under:
GOP Congressman Introduces Bill to Defund Public Broadcasting
[FREEBEACON] Republican Rep. Doug Lamborn (Colo.) has introduced a bill to defund the Corporation for Public Broadcasting (CPB), which includes National Public Radio (NPR) and the Public Broadcasting Service (PBS).

"The national debt is over $22 trillion. The federal government cannot continue unconstitutional spending to subsidize media programs that are majority privately funded," the congressman said in a

blurb

.

Lamborn claims that NPR and PBS have "shown increasing bias in sensitive political and social issues." He cites the recent PBS episode of the children's show Arthur, which featured a same-sex wedding. Alabama Public Television and the Arkansas Educational Television Network both refused to air the episode.

"The Constitution does not grant the federal government the authority to subsidize media programming. Not only is this funding unconstitutional and wasteful, but it has also violated the conscience rights of many conservative and religious Americans," Lamborn said, "American taxpayers subsidized the CPB, the parent organization to PBS and NPR, to the tune of $445 million annually for the last two fiscal years."


Posted by: Fred || 06/22/2019 00:00 || Comments || Link || [336098 views] Top|| File under:
Hickenlooper: Give Illegal Immigrants 10-year Visas 'Immediately'
[FREEBEACON] Former Colorado governor and Democratic presidential candidate John Hickenlooper

... former governor of Colorado, yet another of 2020's innumerable Dem candidates. Less grabby than Biden, less Cherokee than Warren assuming that's possible, taller than Gillebrand, if those are recommendations...
said Friday the 11 million illegal immigrants colonists currently living in the United States should be given 10-year visas "immediately."

Hickenlooper was speaking at Telemundo's presidential candidate forum in Miami when he made the comment about illegal immigrants colonists in the United States, adding the visa would allow a path to American citizenship.

"What would be your plan for the 11 million undocumented immigrants colonists that are right here in the country. Would you give them a path to citizenship?" a moderator asked.

Before answering the question, Hickenlooper responded to another question about a 2014 Wall Street Journal interview in which he said citizenship wasn't a priority for undocumented immigrants colonists. The moderator mentioned that he walked back the claim and then repeated it in 2016 during an event with community leaders.

"I was talking about‐when I talked to the Wall Street Journal about trying to find a way that the undocumented people in this country could go back and forth immediately and visit their families," Hickenlooper said. "What I would say with the 11 million people that are here now that we should give them a 10-year visa immediately, put them on a pathway to citizenship and make sure that if it takes longer they can have extensions."

"What I was trying to say at that time was the priority should be allow people to come out from the shadows," Hickenlooper said.

Hickenlooper was asked to clarify whether he would provide undocumented immigrants colonists with a pathway to citizenship.

"Yes, of course. No, no I was saying the priority needs to be able to let them have freedom to actually work and to travel, but yes absolutely everyone deserves a pathway to citizenship," Hickenlooper said.


Posted by: Fred || 06/22/2019 00:00 || Comments || Link || [336064 views] Top|| File under:
NYT reporter flagged Jared Kushner meetings with Russians to FBI
[WASHINGTONEXAMINER] A New York Times


...which still proudly displays Walter Duranty's Pulitzer prize...


news hound

fed information about Jared Kushner meeting with Russians to the FBI, newly released emails show.

Journalist Michael Schmidt sent an email on March 24, 2017, to FBI Assistant Director for Public Affairs Michael Kortan, stating that his colleagues were reporting on the FBI's Russia investigation and had stumbled onto some information about President Trump's son-in-law and top adviser.

"Wanted to flag you on something. Three of my colleagues are working on a story about the Russia investigation. They're told that Jared Kushner is among the individuals who the F.B.I. is scrutinizing for their meetings with Russians," Schmidt said. "My colleagues were told that Ambassador Kislyak, after meeting Kushner and General Flynn in early December at Trump Tower, set up a meeting with Kushner and a Russian banker. Kushner ultimately met with the Russian banker. The banker worked for Alpha Bank. Thanks. Mike."

Kortan forwarded the email to FBI special agent Peter Strzok, who was leading the bureau's Russia investigation, and Jonathan Moffa, an FBI counterintelligence officer.

The Washington Examiner has reached out to Schmidt for comment.

The email was obtained by conservative watchdog group Judicial Watch, released in response to a May 21 court order by U.S. District Judge Reggie Walton to the FBI to process 13,000 pages of records. Thursday's release by Judicial Watch, which it claimed to show "FBI-media collusion," also revealed interactions between the FBI and other media outlets, including ProPublica asking for a fact check for an upcoming report.

An email exchange on April 10, 2017, involving Strzok, former FBI lawyer Lisa Page, and other bureau officials, appears to be about getting a preview of an upcoming Times report. "The editing is nearing completion and we have one last shot to hear what the end result is. Do you have time later today or tomorrow that is convenient for a listening session? Likely by phone in Mike's office," said an email that was part of the thread with the subject line "NYT Last Shot."
Posted by: Fred || 06/22/2019 00:00 || Comments || Link || [336076 views] Top|| File under:
Pete Buttigieg Endorses Federal ID for Illegal Immigrants
[BREITBART] Mayor Pete Buttigieg


...mayor of South Bend, Indiana, since 2012. Buttigieg graduated from Harvard College and, on a Rhodes Scholarship, from Pembroke College, Oxford. From 2007 to 2010, he worked at McKinsey and Company, a consulting firm. From 2009 to 2017 Buttigieg served as an intelligence officer in the United States Navy Reserve, attaining the rank of lieutenant and deploying to Afghanistan in 2014. Buttigieg was first elected mayor of South Bend in 2011 and was reelected in 2015. During his second term, he announced he was gay. Buttigieg also campaigned for Indiana state treasurer in 2010 and for chair of the Democratic National Committee in 2017, losing both elections. He is running for the Dem nomination in 2020 on the theory that being mayor of a nondescript medium sized city is qualification to run the country...


endorsed a federal identification card for illegal immigrants colonists colonists on Friday, allowing them to access government services.

"I do believe that it is the responsibility for the federal government to make sure anyone who lives here regardless of their immigration status has the means to demonstrate that they are who they say they are," he said at the National Association of Latino Elected and Appointed Officials presidential forum on Friday morning.

Buttigieg was asked about his program to implement a city-wide ID for illegal immigrants colonists in South Bend during his time as mayor and whether he would support the idea federally.

He indicated he did and argued elected officials had a responsibility to offer benefits to not just citizens, but "undocumented residents" as well.

"As a city, my responsibility as a mayor is in fact not only to citizens but to residents," Buttigieg said.


Denying there was a distinction
Posted by: Fred || 06/22/2019 00:00 || Comments || Link || [336098 views] Top|| File under:
Bernie Sanders Wants to Give 11M Illegal Immigrants Health Care Under Medicare for All
[PJMEDIA] On Friday, Sen. Bernie Sanders


...The only first openly Socialist member of the U.S. Senate. Sanders was Representative-for-Life from Vermont until moving to the Senate for the rest of his life in 2006, assuming the seat vacated by Jim Jeffords. He ran for the 2016 nomination for president, to be cheated out of it by Hillary Clinton, then went back to being a socialist...
(I-Vt.), the runner-up for the 2016 Democratic presidential nomination and a 2020 candidate, said his "Medicare for All" program would extend health care coverage to the 11 million illegal immigrants colonists in the U.S.

"We are gonna end that and create a Medicare for All healthcare system which guarantees health care to every man woman and child and saves the average American substantial sums of money," Sanders said at the NALEO conference in Miami.

"Senator, would you include the 11 million undocumented immigrants colonists in that?" a moderator asked.

"Absolutely. Absolutely," Sanders responded. "When I talk about health care being a human right, last time I heard that undocumented people are human beings as well."
"American human beings?"
"Well no, but we you should pay for them anyway if it helps my chances"
Interestingly, Sanders also admitted that government-funded health care programs have serious problems.

"Now to answer your question, I will not deny that every country on earth that has a national health care program, all have problems. That's the nature of health care and a changing technology. But what I want everybody to understand is literally starting yesterday, the insurance companies and the drug companies are starting to spend tens and tens of millions of dollars to fight against Medicare for All. And we will organize the American people around the concept that all people in this country have the right to health care and at the end of the day, we are going to win that struggle," he said.
Posted by: Fred || 06/22/2019 00:00 || Comments || Link || [336063 views] Top|| File under:
Who's in the News
25
[untagged]
8
Govt of Iran
5
Arab Spring
3
Taliban
3
Islamic State
2
Govt of Pakistan
2
Govt of Saudi Arabia
2
Houthis
2
Moslem Colonists
1
Fulani Herdsmen (Boko Haram)
1
Govt of Iran Proxies
1
Muslim Brotherhood
1
Palestinian Authority
1
PLO
1
Hamas
1
Sublime Porte
Bookmark
E-Mail Me
The Classics
The O Club
Rantburg Store
The Bloids
The Never-ending Story
Thugburg
Gulf War I
The Way We Were
Bio
Merry-Go-Blog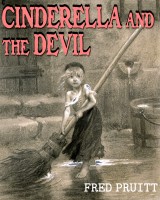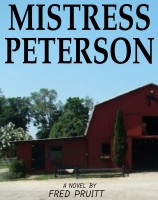 On Sale now!


A multi-volume chronology and reference guide set detailing three years of the Mexican Drug War between 2010 and 2012.

Rantburg.com and borderlandbeat.com correspondent and author Chris Covert presents his first non-fiction work detailing the drug and gang related violence in Mexico.

Chris gives us Mexican press dispatches of drug and gang war violence over three years, presented in a multi volume set intended to chronicle the death, violence and mayhem which has dominated Mexico for six years.
Click here for more information


Meet the Mods
In no particular order...


Steve White
Seafarious
tu3031
badanov
sherry
ryuge
GolfBravoUSMC
Bright Pebbles
trailing wife
Gloria
Fred
Besoeker
Glenmore
Frank G
3dc
Skidmark



Better than the average link...



Rantburg was assembled from recycled algorithms in the United States of America. No trees were destroyed in the production of this weblog. We did hurt some, though. Sorry.
35.175.107.142

Help keep the Burg running! Paypal: