-Short Attention Span Theater-
Want to join the Shin Bet? Try the intelligence agency's new challenge
[Jpost] In an effort to recruit new intelligence agents with technological experience, the Shin Bet (Israel Security Agency) – also known as the Shabak – has launched a new website called the "Shabak Challenge".

The site is accessible at www.israelneedsu.com and challenges visitors to identify a group of terrorists known as the "White September" group.

"They are connected to the global Jihadist movement, and are funded by Iran and Hezbollah," the site claims. "Several weeks ago, they used the darknet to declare their intentions of carrying out a mega terror attack in Israel. They nicknamed the operation 'Israeli September 11th'. These people are highly sophisticated and utterly merciless."

According to the site, the Shabak has received "a tip that some of the terrorists have already infiltrated the country. Our agents have launched an operation to halt them before they can carry out their plot."

Visitors are then asked to click on a screen beneath a banner reading: "The State of Israel needs your help" if they want to participate in the challenge. According to Channel 2, some 150,000 people from across the globe have already visited the site but by Thursday morning only two had succeeded in solving the challenge.

Visitors have reportedly come from the United States, Russia, France and the United Kingdom as well as from the Gaza Strip, Turkey, Afghanistan, Pakistan and Iraq.

The challenge consists of a number of stages that require familiarity with advanced technology – hardware and software.

The challenge comes as the Shin Bet seeks to widen its search for local, innovative start-up solutions. Following a successful first round of investments this year by the joint Shin Bet-Tel Aviv University Ventures incubator program "The Xcelerator", Israel's domestic security service is now seeking further innovation in a broader range of fields.

A joint committee featuring representatives from the Shin Bet and TAU Ventures will identify nine start-ups to join the four-month incubator program. The incubator is intended for early-stage entrepreneurs with proof of technological feasibility but who are not necessarily focused on the security market.

"We believe in the strength of the Israeli technological industry, in entrepreneurs [and] in exceptional abilities and products, which already have an impact on the Shin Bet's capabilities and its work toward the security of the state," Shin Bet Director Nadav Argaman said at a TAU conference this week.
Posted by: trailing wife || 12/09/2018 00:00 || Comments || Link || E-Mail|| [396 views] Top|| File under:
Afghanistan
Kabul police arrest 10 irresponsible individuals during a Special Operation
[KhaamaPress] The police forces in Kabul have locked away
Maw! They're comin' to get me, Maw!
at least ten irresponsible armed individuals during a Special Operation conducted in Bagrami district.

The Kabul Police Commandment in a statement said the irresponsible armed individuals were arrested on Thursday.

The statement further added that the men belonged to Sahib Gul alias Mullah Tuti group who were involved in land grabbing and other illegal activities.

According to Kabul Police Commandment, the brother of Sahib Gul identified as Daud has also been arrested during the operation.

The security forces also confiscated 8 Ak-47 assault rifles, 19 Ak magazines, 560 bullets, a vehicle, and some other military kits and uniforms, the statement added.

The Kabul Police Commandment also added that the detained individuals have been over to the relevant judiciary institutions.
Posted by: trailing wife || 12/09/2018 00:00 || Comments || Link || E-Mail|| [124 views] Top|| File under:
Arabia
Yemen govt wields Hodeida military threat as rebels stand firm in talks
[PULSE.NG] Yemen's government would not rule out an offensive on the key port of Hodeida if rebels refuse to withdraw, sparking an immediate rebuff by the Huthi

bully boyz

as the warring sides met for UN-brokered talks on Friday.

Nearly four years into a war that has pushed 14 million Yemenis to the brink of mass starvation, the Saudi-backed government of Abedrabbo Mansour Hadi and

Houthis

, linked to Riyadh's archrival Iran, are in the rural town of Rimbo, Sweden for what UN officials expect will be a week of negotiations.

Government representatives, rebel spokesmen and UN Yemen

...an area of the Arabian Peninsula sometimes mistaken for a country. It is populated by more antagonistic tribes and factions than you can keep track of. Except for a tiny handfull of Jews everthing there is very Islamic...
envoy Martin Griffiths have all said the talks are not aimed at finding a political solution to the conflict. Both Yemeni parties have threatened to leave the talks if certain demands are not met.

Among the issues under discussion are potential humanitarian corridors, a prisoner swap, the reopening of the defunct Sanaa international airport, and Hodeida, the rebel-held city at the heart of an ongoing government offensive.

The goverment has held firm to its demand that the Huthis evacuate the western governorate of Hodeida, home to a Red Sea port that is the entry point for 90 percent of food imports to impoverished Yemen, and hand the area over to security forces.

The rebels, however, refused that demand Friday, saying it was "not on the table".

MILITARY OPTION STILL OPEN
The Sweden talks mark the first meeting between the two sides in two years. The last round of talks, in 2016, broke down after three months.

While the days leading up to the gathering saw the government and rebels agreeing on a prisoner swap deal and the evacuation of

maimed

bad boy

s, both parties have publicly traded threats and accusations in Sweden.

The two sides have not yet met face-to-face.

The government, which accuses the Huthis of arms smuggling from Iran through Hodeida and Sanaa airport, was not open to negotiations on control of the port, a member of the delegation said Friday.

"We are now in negotiations in response to calls by the international community, the UN and the UN envoy. We are still looking into means towards peace," said Agriculture Minister Othman al-Mujalli.

"But if they (the rebels) are not responsive, we have many options, including that of military decisiveness," he told

news hound

s in response to a question on the rebel-held city. "And we are ready."

Mujalli said the UN could play a "supervisory" role, but he rejected the idea of placing management of the port in the hands of a third party.

The Hodeida battle, launched in June, has sparked fears for more than 150,000 civilians trapped in the city.

UN Yemen envoy Martin Griffiths, who has pushed for months for the Yemen talks, urged both parties to spare Hodeida, "a humanitarian pipeline to the rest of the country".

SANAA AIRPORT
A prisoner swap has been agreed between the two sides, to be overseen by the International Committee of the

Red Thingy

after the talks.

The two parties are also looking at the potential reopening of Sanaa airport, located in the rebel-held capital and largely shut down for three years, sources in both delegations said.

The Saudi-led government camp controls Yemeni airspace and maritime borders.

The government is demanding planes be searched in Aden or Sayoun, two government-held areas, en route to or from rebel-held Sanaa -- a proposal the rebels immediately rejected.

"We are keen on the opening of Sanaa airport, and we demand the opening of Sanaa airport ... but we are looking into who will supervise Sanaa airport," said Abdulaziz Jabari, a presidential advisor and member of a Yemeni government delegation at the talks.

Jabari also floated the idea that the airport could serve as a hub for domestic flights.

Huthi representative Abdulmalik al-Ajri turned down both demands.

"Sanaa airport is an international airport," Ajri told AFP.
Posted by: Fred || 12/09/2018 00:00 || Comments || Link || E-Mail|| [107 views] Top|| File under: Houthis
Europe
German police rolled out red carpet for Hezbollah-affiliated group
[Jpost] The US, Israel, the Arab League


...an organization of Arabic-speaking states with 22 member countries and four observers. The League tries to achieve Arab consensus on issues, which usually leaves them doing nothing but a bit of grimacing and mustache cursing...


, and Canada classify all of Hezbollah as a terrorist entity. Germany and the EU have merely proscribed Hezbollah's so-called military wing a terrorist organization.

The police president in the west German city of Munster appeared for a "nice evening" in late November at a pro-Hezbollah organization that proclaims its resistance against the Jewish state, ignoring his own state's intelligence reports about the radical Islamic Hezbollah entity.

According to a Facebook entry on the websiste of the Hezbollah-affiliated Mahdi AG organization, Munster's police president Hajo Kuhlisch met with members of the Imam-Mahdi mosque to discuss "anti-

Moslem

racism and Koran learning" and more.

"It was a nice evening and productive exchange," wrote the organization that is filled with Hezbollah supporters, according to the state of North Rhine-Westphalia (NRW) intelligence reports, where Munster is located.

A photograph dated November, 25 of a smiling polcie president Kuhlisch standing next to members of Mahdi AG can been viewed on the the Facebook site of Mahdi AG.

Last year, the chairman of the Hezbollah-affiliated Islamic center Al Mahdi urged his supporters to wage "resistance" against Israel.

"Israel is the enemy ‐ we carry out resistance," said Hassan Jawad, chairman of the Al Mahdi cultural center in the city of Munster. Resistance for the Lebanese Hezbollah militia means violence against Israel.

When asked by The Jerusalem Post in September if the minister president of North Rhine-Westphalia, Armin Laschet, plans to outlaw the Lebanese organization Hezbollah in North Rhine-Westphalia, he referred to the state's interior minister who told the Post in 2017 "associations that support Hezbollah can presently be banned, if financial support [for them] is provable."

North Rhine-Westphalia has experienced a growth of Hezbollah members, who are in a position to raise funds and recruit new members. According to the state's 2017 intelligence report, the number of Hezbollah members increased from 100 in 2015, to 105 in 2016. There are 950 active Hezbollah members in Germany, according to German intelligence reports reviewed by the Post. The German BILD daily reported that the police president did not inform the state's intelligence agency prior to his meeting with the pro-Hezbollah group.

The Munster police listed no notices about the meeting or an explanation for why its president met with a pro-Hezbollah entity. BILD reported that Kuhlisch meets regularly with different religious groups in the city, including Christian, Jewish and Islamic communities, according to the police communcation's department.
Posted by: trailing wife || 12/09/2018 00:00 || Comments || Link || E-Mail|| [267 views] Top|| File under: Hezbollah
The Grand Turk
Erdogan says French protesters show Europe has failed on democracy
He is not qualified to judge. After all, he thinks democracy is a train one only rides until it gets to his station, then gets off.

[ALMASDARNEWS] Ottoman Turkish President Sultan Recep Tayyip Erdogan the First

... Turkey's version of Mohammed Morsi but they voted him back in so they deserve him. It's a sin, a shame, and a felony to insult the president of Turkey...
stated Saturday that Ottoman Turkish police were frequently accused of using force, however, he pointed to the situation in

La Belle France

and note how the local police treated people there, the Anadolu news agency reported.

According to the Ottoman Turkish leader Recep Tayyip Erdogan cited by the Anadolu news agency, the Yellow Vest protests pointed out to Europe's failed democracy, human rights
...which are usually entirely different from personal liberty...
and freedom, adding that Europe's security was threatened by the native population.

"The walls of security and welfare that they so cherished started to be shaken not by migrants colonists or

Moslem

s, but by their own citizens," Erdogan said.

The president also stressed that Ottoman Turkish police were often accused of using force, however, he assured that the law enforcement in The Sick Man of Europe Turkey


...the decaying remnant of the Ottoman Empire....


acted in a humane way. At the same time, he urged to consider the situation in

La Belle France

and note how the local police treated protesters.

The Ottoman Turkish leader highlighted that Ankara was against the chaos disseminated by protesters; at the same time, it opposed the use of extreme violence to quell them.

Erdogan's comments come amid ongoing French yellow vests protests in

Gay Paree

against rising fuel prices during which the police reportedly used tear gas and detained 950 people.
Posted by: Fred || 12/09/2018 00:00 || Comments || Link || E-Mail|| [289 views] Top|| File under: Sublime Porte
India-Pakistan
Pakistan will no longer fight someone else's war: Imran Khan
[PULSE.NG] Pakistan will no longer act as a hired gun in someone else's war, Prime Minister Imran Khan said Friday, striking a note of defiance against US demands for Islamabad to do more in the battle against militancy.


Posted by: Fred || 12/09/2018 00:00 || Comments || Link || E-Mail|| [188 views] Top|| File under: Govt of Pakistan
International-UN-NGOs
Haley: After UN vote on Hamas failed, Trump suggested fund cuts as retribution
[IsraelTimes] 'Who do we need to get upset at? Who do you want me to yell at?' envoy recounts US president asking her, after motion condemning terror group did not secure approval.

While the US-backed draft resolution got a comfortable majority of votes, it fell short of the two-thirds super-majority needed to pass. Eighty-seven countries voted in favor of the resolution, while 57 opposed it. Thirty-three countries abstained and another 23 were not present.

Hadashot news on Saturday aired a video of Haley speaking at Israel's United Nation's mission during a Hanukkah candle-lighting event on Thursday, just after the vote fell through.

"The president called and he said, 'Nikki what happened?' And I told him, and he goes, 'Who do we need to get upset at? Who do you want me to yell at? Who do we take their money away?'"

She then added with a smile: "I'm not gonna tell you what I told him."

Still, Haley sought to portray the vote as a triumph. "Eighty-seven countries said

Hamas, a contraction of the Arabic words for "frothing at the mouth",

was a problem. The tide has changed. It is a new day at the UN," she said.

Haley, who is departing at the end of the year and will be replaced by State Department spokeswoman Heather Nauert, was presented by Israeli UN envoy Danny Danon with a framed Jewish mezuzah made of a piece of a rocket fired at Israel from

Gazoo

.

Israeli leaders still praised the outcome of Thursday's vote as a show of wide support for their position against the terror group, which for years has targeted Israel with rockets, bombs and other attacks.

"Today we achieved a plurality. That plurality would have been a majority if the vote had not been hijacked by a political move of procedure," Danon said after the vote. "But in one strong, courageous voice, we have brought Hamas to justice. For those member states that rejected this resolution, you should be ashamed of yourselves."

The resolution, entitled "Activities of Hamas and Other Militant Groups in

Gazoo

," would have condemned Hamas "for repeatedly firing rockets into Israel and for inciting violence, thereby putting civilians at risk." It would have been the first General Assembly measure to specifically target the terror group, which is the de facto ruler of the

Gazoo

Strip.
Posted by: trailing wife || 12/09/2018 00:00 || Comments || Link || E-Mail|| [343 views] Top|| File under: Hamas
Iraq
Iraq receives new batch of KAI T-50 jets from South Korea
Basra (IraqiNews.com) – Iraq received on Saturday the third batch of the T-50 jet fighters coming from South Korea, according to a statement issued by the Iraqi Air Force.

The new shipment, composed of six KAI T-50 Golden Eagle supersonic advanced trainers and light combat aircraft, arrived safely at Martyr Mohamed Alaa Airbase near Baghdad International Airport, the statement read, without giving further details.

The newly-imported warplanes are expected to be used in the country's fight against Islamic State remnants, who scattered across Iraq following the group's crushing defeat at its main havens last year.

In December 2013, Iraq signed a contract for 24 South Korean T-50 fighter jets, plus additional equipment and pilot training over the next 20 years.

The contract was initially estimated at $1.1 billion, but the manufacturing Korea Aerospace Industries (KAI) said supporting the aircraft over 20 years will achieve total revenues beyond $2 billion.

The KAI T-50 Golden Eagle is a family of South Korean supersonic advanced trainers and light combat aircraft, developed by Korea Aerospace Industries (KAI) with Lockheed Martin. The T-50 is South Korea's first indigenous supersonic aircraft and one of the world's few supersonic trainers

Iraqi air forces, assisted by jets from a US-led international coalition, have been actively bombarding Islamic State militants' locations in several Iraqi provinces as part of a major operation that seeks to completely eliminate the group after former prime minister Haidar al-Abadi announced last December the full liberation of Iraqi lands.
Posted by: trailing wife || 12/09/2018 00:00 || Comments || Link || E-Mail|| [257 views] Top|| File under: Govt of Iraq
Israel-Palestine-Jordan
Netanyahu: Planning To Meet With Putin Regarding HEZ
[Jerusalem Post] Netanyahu said on Sunday that he is planning to set a meeting with Russian President Vladimir Putin to discuss Operation Northern Shield.

"We're working in the political realm to enact sanctions against Hezbollah."

Netanyahu's words are following their discussion on Saturday, where Netanyahu told Putin that Israel won't tolerate Hezbollah's threat along its northern border and that "Netanyahu reiterated Israel's policy to prevent the establishment of an Iranian presence in Syria and to act against Iranian and Hezbollah aggression."
Posted by: Besoeker || 12/09/2018 05:05 || Comments || Link || E-Mail|| [145 views] Top|| File under: Hezbollah
PA TV host: Man who stabbed 3 Israeli policemen 'desired by virgins of Paradise'
MEMRI is the usual source for this kind of thing..,

[IsraelTimes] A host on the Paleostinian Authority's official television channel recently praised a man who attacked and stabbed three Israeli

coppers

at a

cop shoppe

in Jerusalem's Armon Hanatziv neighborhood.

In a remarkable statement, Paleostine TV's Dana Abu Shamsiya said of assailant Abdul Rahman Abu Jamal that he "harvest[s] souls in the battlefield" and was "desired by the black-eyed virgins [of Paradise]."

On November 14 Abu Jamal arrived at the entrance to the

cop shoppe

, attacked and lightly injured three officers. During the scuffle a fourth officer was lightly hurt by shrapnel as others shot at the attacker.

Abu Jamal was shot and seriously injured. He died several days later at Jerusalem's Shaare Zedek Medical Center.

On November 23 host Abu Shamsiya said on air, in comments translated Thursday by the Middle East Media Research Institute: "We say about the Paleostinian martyr from Jerusalem Abdul Rahman Abu Jamal: 'I am a Paleostinian lion cub, planted in my land like the olive and fig trees. I have solid roots that go back to the Canaanites. The blood of the

deaders

flows through my veins. I am like a lion in the battlefield."

"'When the drums of war are beaten, I harvest souls in the battlefield. I am the guard of the al-Aqsa [Mosque] and of the [Dome of the] Rock. I never close my eyes or bow my head. I am a Paleostinian lion cub and I am feared by the armies of betrayal. I am desired by the black-eyed virgins [of Paradise]. I have not sold out my country, nor have I surrendered my machine gun. Today, I carry my shrouds as the faith grows stronger in my heart that victory and liberation shall come at the hands of the lion cubs.'"

Israeli leaders have spoken out repeatedly about the threat of incitement in Paleostinian media, while Paleostinian television programs are cited in Shin Bet interrogations of

snuffies

as sources of inspiration.

While Fatah party leader and Paleostinian Authority President the ineffectual Mahmoud Abbas

... a graduate of the prestigious unaccredited Patrice Lumumba University in Moscow with a doctorate in Holocaust Denial...


has routinely denounced violence, his party's Facebook page has published dozens of posts that glorify violence against Israelis.
Posted by: trailing wife || 12/09/2018 00:05 || Comments || Link || E-Mail|| [197 views] Top|| File under: Palestinian Authority
Palestinians plant 15 million trees to seize land
A nefarious behaviour that gives the Israelis something they want a great deal: more trees planted across the land. It also explains a thing that had previously troubled me — reports of Israeli Settlers chopping down Palestianian olive trees. I had not understood that these trees were planted as an act of aggression, not pastoral self-sufficiency.

[Ynet] Internal report by Israeli Civil Administration reveals the Paleostinian Authority is promoting a plan to take over land by planting olive trees in the West Bank, particularly near Jewish communities; COGAT: Report based on Paleostinian data, we haven't verified it.

The Paleostinian Authority (PA) has planted millions of olive trees in the West Bank in a ploy to lay claim to land and set facts on the ground, according to an internal report by the Israeli Civil Administration (ICA).

According to the report, which was written by the head of the Agriculture Department in the ICA and brought to light by the Zionist civil rights Lavi organization, the Paleostinian Ministry of Agriculture has implemented a plan to take over land by planting olive trees.

"According to data collected by the Paleostinian ministry, the space on which the trees were planted amounts to some 975,000 dunams (241,000 acres) on which 14.7 million olive trees have been planted, 11.9 million of which bear fruit," the report said.

"The expansion of the cultivated area is due to the Paleostinian Ministry of Agriculture's flagship plan, which calls for the planting of a million olive trees (more than a million in practice)," the senior ICA official wrote.

"As part of the project, the ministry, together with other organizations, provided Paleostinian farmers in Judea and Samaria with about 300,000 olive tree seedlings," he explained.

There were plans in the past of a Paleostinian agricultural takeover, but its scope was much smaller than the data presented in the report.

According to a special report by Regavim, a right-wing pro-settler organization, from 2013 to 2017, hundreds of new agricultural sites that cover thousands of dunams were added; and more than 150 new roads were created, stretching over hundreds of kilometers.

The implications of the Paleostinians' "land grab" tactics are significant and clear. According to the Land Law, which applies to the West Bank as well, continuous processing of land allows the farmer to claim ownership of that land. According to Regavim's report, Paleostinian agricultural activity focuses on areas near Jewish communities and constitutes a strategic asset, since agricultural activity cuts off future territorial contiguity.

"The planting of more than one million trees by the Paleostinians should be seen as a million warning signs to the State of Israel, which has turned a blind eye to the illegal Paleostinian takeover," said Yishai Hamo, Regavim's coordinator of operations.

The Coordinator of Government Activities in the Territories (COGAT) stressed in response to the report that "the document written by Samir Muadi, agriculture staff officer in the Civil Administration, was written as an internal report based on data compiled by the Paleostinian Ministry of Agriculture. These figures are not verified by ICA officials."

"We would also emphasize that the data relate to the entire Judea and Samaria area, including Areas A and B. Furthermore, since this data has not been verified, the ICA is working to examine and confirm the data. The Civil Administration will continue to enforce illegal incursions into state lands that do not include private lands in Area C," the statement from COGAT read.
Posted by: trailing wife || 12/09/2018 00:00 || Comments || Link || E-Mail|| [177 views] Top|| File under: Palestinian Authority
Tunnel Vision: How The Next War With Hezbollah Might Have Looked
[Jpost] It was around 5 a.m. on Tuesday when the IDF struck gold, or rather a gap in the limestone under an orchard belonging to the northern town of Metulla. It was the first cross-border attack tunnel built by Hezbollah the army found.

After years of northern residents' complaints of hearing digging sounds below their feet ‐ despite 12 years of relative quiet on the

Leb

front ‐ Hezbollah's most important offensive surprise is now out in the open.

The tunnel, which infiltrated only 40 meters into Israeli territory and was not yet operational, would have been used by the group's elite Radwan unit to infiltrate Metulla in an attempt to take control of the community and cut it off from Route 90 to kill as many civilians and troops as possible.
Continued on Page 49
Posted by: trailing wife || 12/09/2018 00:00 || Comments || Link || E-Mail|| [154 views] Top|| File under: Hezbollah
Southeast Asia
Malaysian Muslims stage rally to uphold Malay privileges
[DAWN] Tens of thousands of Malaysian

Moslem

s rallied on Saturday in Kuala Lumpur against any attempt to strip the ethnic Malay majority of its privileges, in the first massive street gathering since Prime Minister Mahathir Mohamad's alliance won a historic vote in May.

The rally, backed by the country's two largest opposition Malay parties, was initially aimed at protesting a government plan to ratify a U.N. treaty against racial discrimination that critics allege will end Malay privileges under a decades-old affirmative action policy. The plan was eventually abandoned, but organizers decided to proceed with what they called a "thanksgiving" rally.

Mahathir said the government allowed the rally as part of democracy, but warned against any chaos. The rally was held under tight police security, but ended peacefully after rain started to fall.

Former Prime Minister Najib Razak, who has been charged with multiple counts of corruption, was among opposition

politician

s at the rally.

Police said there were at least 55,000 people on the streets. Many wore white T-shirts and headbands with the words "Reject ICERD," referring to the International Convention on the Elimination of All Forms of Racial Discrimination.

Rally-goers gathered at three locations before marching to a nearby historic square, chanting "Long live the Malays" and "Crush ICERD." "Yes, we did not ratify the ICERD, but we are still here to say that we are still against it," said shopkeeper Rosli Ikhsan.

"Even if the government has said they won't endorse it, we are still protesting with all our might from all of Malaysia."

Mahathir's new government won a stunning victory in a May 9 general election amid anger over a massive corruption scandal involving Najib and his government, but many Malays still support Najib's party, the United Malays National Organization, and the Malaysian Islamic Party, which controls two of the country's 13 states.

Some analysts say Najib and his party were using the rally to shift attention away from corruption charges against Najib, his wife, his party's president and former government officials.

"For me, ICERD is bad," university student Nurul Qamariah said at the rally. "It's bad because it will erode the position of Malays. This is a country for Malays. We want Malays to be superiors, but why do these people want to make Malays the same level as Chinese and Indians?"

Racial

festivities

have been rare in multiracial Malaysia since deadly race riots in 1969. A year later, Malaysia instituted a preferential program that gives Malays privileges in jobs, education, contracts and housing to help narrow a wealth gap with the minority Chinese.

Ethnic Malays account for nearly two-thirds of the country's 32 million people, with large Chinese and Indian minorities.

Saturday's rally came less than two weeks after more than 80 people were tossed in the slammer
Into the paddy wagon wit' yez!
in a riot at an Indian temple in a suburb outside Kuala Lumpur.

The government was quick to stress that the violence was due to a land dispute and was not a racial riot.

Still, the government warned Saturday's rally-goers not to make any provocative statements that could fan racial tensions.

Posted by: Fred || 12/09/2018 00:00 || Comments || Link || E-Mail|| [167 views] Top|| File under:
Syria-Lebanon-Iran
Report: Tunnels Found in Northern Israel are 'Old, Deserted'
Attempt at damage control.

[AnNahar] The "
Hizbullah
...Party of God, a Leb militia inspired, founded, funded and directed by Iran. Hizbullah refers to itself as The Resistance and purports to defend Leb against Israel, with whom it has started and lost one disastrous war to date, though it did claim victory...
" tunnels reportedly discovered by the Israeli army on the Blue Line last week are "old and deserted" tunnels that Israel is "exploiting for political ends," al-Joumhouria daily reported on Saturday.


Then y'all don't have problem with them being tracked down and destroyed? Good.

"The tunnels that Israel and the UNIFIL are talking about are old and deserted, more than half of which have collapsed a long time ago," a security source told the daily on condition of anonymity.

"The Israeli enemy has already announced long time ago that they discovered these tunnels but did not make a fuss about it because it is old and tattered. However,


the hip bone's connected to the leg bone...


Israel is using these tunnels today for political gains no secret to anyone," added the source

"The Lebanese authorities are insisting on non existence of any new usable tunnels. They are waiting for the UNIFIL's official report to build on the matter," he said.

On Thursday, the UNIFIL Head of Mission and Force Commander Stefano Del Col, along with a technical team, confirmed during a site inspection the existence of a tunnel near Metulla in northern Israel close to the Blue Line.
Posted by: trailing wife || 12/09/2018 00:00 || Comments || Link || E-Mail|| [294 views] Top|| File under: Hezbollah
Rouhani: US sanctions are 'terrorism,' will lead to deluge of drugs and bombs
[IsraelTimes] President also claims the number of people seeking asylum will increase as a result of penalties imposed by Washington

Iran's President Hassan Rouhani on Saturday said US sanctions were "economic terrorism," and would harm efforts to fight terror and drug-smuggling, as well as lead to an increase in the number of asylum seekers.

"I warn those who impose sanctions that if Iran's ability to fight drugs and terrorism are affected... you will not be safe from a deluge of drugs, asylum seekers, bombs and terrorism," he said, according to the

Rooters

news agency.

Washington has reimposed an oil embargo and other damaging sanctions on Iran since pulling out in May from a landmark 2015 nuclear deal between Tehran and major powers.

"America's unjust and illegal sanctions against the honorable nation of Iran have targeted our nation in a clear instance of terrorism," Rouhani said in a televised speech from a conference on terrorism and regional cooperation attended by parliament speakers from Afghanistan, China, Pakistain, Russia and The Sick Man of Europe Turkey


...the decaying remnant of the Ottoman Empire....


"We are facing an all-out assault which is not only threatening our independence and identity, but also is bent on breaking our long-standing ties," he added.

Rouhani drew parallels with the sanctions and other pressure faced by the countries attending the conference.

"When they put pressure on China's trade, we are all harmed... By punishing Turkey, we are all punished. Any time they threaten Russia, we too consider our security to be endangered," he said.

"When they impose sanctions on Iran, they deprive all of us of the benefits of international trade, energy security and sustainable development. And in fact, they impose sanctions on everyone.

"We are here to say that we don't intend to tolerate such insolence."

Rouhani also warned Europe

...also known as Moslem Lebensraum...
‐ which has strongly objected to the US withdrawal from the nuclear deal ‐ that much is at stake in its efforts to bypass US sanctions and maintain trade with Iran.

"They should know that by sanctioning Iran, they would harm our ability to fight drugs and terrorism," Rouhani said, referring to Iran's efforts to combat smuggling, particularly from Afghanistan.

The European Union

...the successor to the Holy Roman Empire, only without the Hapsburgs and the nifty uniforms and the dancing...


is working on a payment system, known as the "special purpose vehicle," to keep money flowing into Iran, but has struggled to find a host since many countries fear repercussions from the Trump administration.

The conference in Tehran was the second regional meeting on terrorism ‐ the first was held last December in Islamabad.

Foreign Minister Mohammad Javad Zarif said Saturday that the United States is selling weaponry to Middle Eastern countries beyond the region's needs and turning the area into a "tinderbox,"

Rooters

reported, citing state news agency IRNA.

"The level of arms sales by the Americans is unbelievable and much beyond regional needs, and this points to the very dangerous policies followed by the Americans," Zarif said.
Posted by: trailing wife || 12/09/2018 00:00 || Comments || Link || E-Mail|| [153 views] Top|| File under: Govt of Iran
Who's in the News
23
[untagged]
5
Hezbollah
3
Islamic State
3
Palestinian Authority
3
al-Nusra
3
Taliban
1
Govt of Syria
1
Hamas
1
Ansar Bayt al-Maqdis (IS)
1
Moslem Colonists
1
Narcos
1
Sublime Porte
1
Houthis
1
Govt of Iran
1
Govt of Iraq
1
Govt of Pakistan
Bookmark
E-Mail Me
The Classics
The O Club
Rantburg Store
The Bloids
The Never-ending Story
Thugburg
Gulf War I
The Way We Were
Bio
Merry-Go-Blog
Hair Through the Ages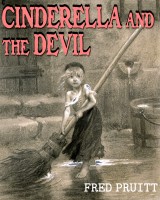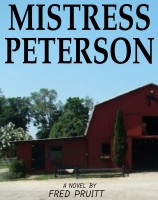 On Sale now!


A multi-volume chronology and reference guide set detailing three years of the Mexican Drug War between 2010 and 2012.

Rantburg.com and borderlandbeat.com correspondent and author Chris Covert presents his first non-fiction work detailing the drug and gang related violence in Mexico.

Chris gives us Mexican press dispatches of drug and gang war violence over three years, presented in a multi volume set intended to chronicle the death, violence and mayhem which has dominated Mexico for six years.
Click here for more information


Meet the Mods
In no particular order...


Steve White
Seafarious
Pappy
lotp
Scooter McGruder
john frum
tu3031
badanov
sherry
ryuge
GolfBravoUSMC
Bright Pebbles
trailing wife
Gloria
Fred
Besoeker
Glenmore
Frank G
3dc
Skidmark
Alaska Paul



Better than the average link...



Rantburg was assembled from recycled algorithms in the United States of America. No trees were destroyed in the production of this weblog. We did hurt some, though. Sorry.
3.231.167.166