-Short Attention Span Theater-
Today in History
The Charge Of The Light Brigade
by Alfred, Lord Tennyson

Memorializing Events in the Battle of Balaclava, October 25, 1854
Written 1854

Half a league half a league,
Half a league onward,
All in the valley of Death
Rode the six hundred:
'Forward, the Light Brigade!
Charge for the guns' he said:
Into the valley of Death
Rode the six hundred.

'Forward, the Light Brigade!'
Was there a man dismay'd ?
Not tho' the soldier knew
Some one had blunder'd:
Theirs not to make reply,
Theirs not to reason why,
Theirs but to do & die,
Into the valley of Death
Rode the six hundred.

Cannon to right of them,
Cannon to left of them,
Cannon in front of them
Volley'd & thunder'd;
Storm'd at with shot and shell,
Boldly they rode and well,
Into the jaws of Death,
Into the mouth of Hell
Rode the six hundred.

Flash'd all their sabres bare,
Flash'd as they turn'd in air
Sabring the gunners there,
Charging an army while
All the world wonder'd:
Plunged in the battery-smoke
Right thro' the line they broke;
Cossack & Russian
Reel'd from the sabre-stroke,
Shatter'd & sunder'd.
Then they rode back, but not
Not the six hundred.

Cannon to right of them,
Cannon to left of them,
Cannon behind them
Volley'd and thunder'd;
Storm'd at with shot and shell,
While horse & hero fell,
They that had fought so well
Came thro' the jaws of Death,
Back from the mouth of Hell,
All that was left of them,
Left of six hundred.

When can their glory fade?
O the wild charge they made!
All the world wonder'd.
Honour the charge they made!
Honour the Light Brigade,
Noble six hundred!
Posted by: Beavis || 10/25/2013 09:07 || Comments || Link || E-Mail|| [6465 views] Top|| File under:
China-Japan-Koreas
Guess where this was censored: "The housing bubble has become a tool for the ruling class"
In "China's Housing Bubble Born to Burst," a well known Chinese financial commentator and columnist states that the communist regime's totalitarian economic system will cause an impending economic crisis in China.

Niu Dao is an award-winning blogger who is a financial commentator on the state-run CCTV, a consultant to Essence Securities, and a teacher at Tsinghua University. His post on Sept. 26 warns that the coming crisis will bring disastrous consequences.

In a subsequent Oct. 8 article, which was deleted from the website Sina shortly after it was published, Niu explained that the Chinese people's human rights are not protected at all under the communist totalitarian regime. In a sense, the Chinese people are not citizens, but veritable "residents"—they are nothing without a dwelling.

That is the main reason why the Chinese Communist Party (CCP) dares to magnify the housing bubble indefinitely, and why the Bank of China dares to print money wantonly, Niu wrote. The housing bubble has become a tool for the ruling class to plunder national wealth.

Niu wrote that asset price bubbles are also bound to burst; and, as the rule goes, the larger the bubble, the greater the damage. Chinese people who think real estate investment could be their inheritance will eventually discover that under the CCP real estate is merely used as a tool to artificially increase the value of capital.

In the over 20 years since Japan's asset bubble burst, it has had 13 different prime ministers. For China, Niu wrote, it won't be an issue of a change of prime minister, but rather the fall of the regime. China's bubble is even bigger than Japan's bubble was back then, according to Niu.

At the China Forum during the 2013 APEC Summit , CCP State Council counselor Xia Bin said the phenomena of financial crisis already exists in China. Some local governments became insolvent long ago, and are merely surviving by taking out more loans. The crisis has not yet exploded, and bad debt has not yet been exposed, because they have been covered up by issuing more currency, Niu wrote.
Posted by: Anguper Hupomosing9418 || 10/25/2013 10:15 || Comments || Link || E-Mail|| [6508 views] Top|| File under:
Images show N. Korea completes work on nuclear test site
[Ynet]
North Korea has built two tunnel entrances at its nuclear test site in a sign it plans more of its internationally condemned detonations, a US think tank said Wednesday.

Satellite images taken on September 27 shows progress in excavation work and the presence of two new entrances to tunnels at the Punggye-ri site, Johns Hopkins University's US-Korea Institute said.
Posted by: trailing wife || 10/25/2013 00:00 || Comments || Link || E-Mail|| [6468 views] Top|| File under: Commies
Europe
Rights Group Warns against 'Roma Steal Babies' Stereotyping
[An Nahar] Roma communities around Europe are being stereotyped and scapegoated in the wake of recent child abduction allegations in Ireland and Greece, the head of a Roma rights organization said Thursday.

"We urge the media and authorities not to assign collective responsibility to Roma communities on the basis of individual cases," Dezideriu Gergely, director of the European Roma Rights Center, (ERRC) told Agence

La Belle France

Presse.

The cases had encouraged stereotypes such as "Roma communities steal babies" and an attitude that "Roma are guilty until proven innocent", he said.

Authorities should avoid racial profiling and act on the basis of evidence rather than perception, he added.

A seven-year-old girl and a two-year-old boy were each removed from their biological Roma families in Ireland this week after public tip-offs that later proved to be false.

The removals sparked warnings about racial profiling following the case of a blonde girl found in a Roma camp in Greece who was unrelated to the people she was living with.

Posted by: Fred || 10/25/2013 00:00 || Comments || Link || E-Mail|| [6470 views] Top|| File under:
The Grand Turk
Jews Flee Turkey Over Anti-Semitism
[Ynet] Negative atmosphere, fear for personal safety prompt many young Turkish Jews to emigrate, mainly to US and European countries -- but also to Israel. 'The

Moslem

s don't distinguish between Israel and local Jews. As far as they are concerned, if you're Jewish you're not a Turk,' one of emigrants says

Young Jews are emigrating from Turkey in masses, mainly to the United States and different European countries, due to growing anti-Semitism and the negative attitude in the country towards Israel.

Members of the local Jewish community are keeping mum over the situation, but off the record some of them describe an explosive situation which may erupt at any moment following careless statements.

"They can't talk," one of the young Jews who immigrated to Israel about two years ago following the flotilla affair told Ynet. "The current situation will only deteriorate, and in 16 years Turkey may not even be a democratic country anymore."

Turkish newspaper Daily News Hürriyet reported this week that the negative atmosphere and deteriorating relationship between the two countries was putting pressure on the small community of nearly 15,000 Jews, prompting young Turkish Jews to flee to safer places.

Uncomfortable with being 'othered'
According to the report, the wave of emigration follows the ongoing tension with Israel since the notorious "one minute" spat between Turkish Prime Minister Recep Tayyip Erdoğan and Israeli President Shimon Peres in Davos in 2009 and the deadly IDF raid on a

Gazoo

-bound flotilla.

Nesim Güveniş, deputy chairman the Association of Turkish Jews in Israel, told the Hürriyet Daily News that anti-Semitism, triggered by harsh statements from the Turkish government, has led to the migration of hundreds of Jewish youngsters from Turkey to the US or Europe.

He expressed unease on the remarks of Turkish leaders against Jews, which he said did not contribute to perception of Turkish people.

"Look the environment in Turkey at the moment. We are uncomfortable with being 'othered'... I am more Turkish than many. But we couldn't make them believe it," he said.

Sources in the local Jewish community told Ynet that the Hürriyet Daily News interview sent the community members into a "defensive alert."

A member of the Jewish community in Istanbul said he could not give an open interview about the atmosphere against Jews in the country, in light of the sensitive and explosive situation. The current tensions, he explained, could lead to an additional deterioration in the bad relations and to attacks on Jews and their property.

"I am pretty familiar with the situation, unfortunately," says a young man who immigrated to Israel with his wife following the flotilla incident. He asked to remain anonymous in order to protect his family members, some of whom are still living in Turkey.

"The prime minister speaks the way he speaks, and they all hear him and do the math. The young people who want to change their lives and have children don't want to raise them in such an atmosphere," he explains.

Prefer to go rather than fight
"The

Moslem

s in Turkey fail to distinguish between Israel and the local Jews. As far as they are concerned, if you're not

Moslem

you're not a Turk. You can even serve in the army and have a significant Turkish identity, but in their eyes that doesn't count. They are not even interested in understanding. If you're Jewish -- you're not Turkish."

The negative atmosphere against Jews on the Turkish street, he says, is joined by a financial difficulty. Those who are not rich and don't earn a lot of money cannot live comfortably in Turkey or even afford to send their children to a Jewish school.

"The Jewish school is very expensive," he says. "Most young Jewish families cannot afford it. They pay a sum of about NIS 50,000 ($14,195) for eight months of studies, not including the uniform and books. It's impossible.

"The choice is between sending the children to a low-standard

Moslem

public school, where they will be harassed and won't be able to express their Jewish identity -- or immigrating. You can fight in order to survive as a Turkish Jew, or leave."

Every week, a Turkish family makes aliyah
Turkish-born Avraham Lego, who lives in Israel today, notes that every week the "old immigrants" are informed of another family making aliyah.

"It's not a wave of emigration," he clarifies, "but there is definitely a significant aliyah compared to the number of people who emigrated from the country in the 1990s," before the Erdogan era. Most emigrants, however, flee to the US and Europe.

"You must understand that there is no one to replace Erdogan," says the young immigrant who asked to remain anonymous. "He's here and he's not going anywhere. The current situation will only deteriorate."

And the current attitude towards Israel?

"There is really nothing here except money. Europe is in a recession right now, the money is in Arab countries. There, there are good investment opportunities. So if for that purpose you have to speak out against Israel and create crises -- that's what he'll do. The goal is to improve Turkey's economy and its financial interests."

Have your friends emigrated too?

"People emigrate to Israel and Europe all the time. I have a friend who is married to a

Moslem

woman, and they have both decided to emigrate and raise their children here, in Israel, because life is more convenient here economically. There I had to pay NIS 20,000 ($5,700) a year for medical insurance, not including surgery. How much it is here? NIS 100 ($28) including everything?

"At the end of the day, in order to protect your freedom and your children's freedom, you much make changes. There are still young people who stay there. There are Jewish bloggers who write that they are Turks, and that this is their homeland and they're not leaving. But their number is diminishing.

"The bottom line is that it doesn't matter if they leave or not, it's enough that if they want to -- they will always be able to do it. At least I hope so."
Posted by: trailing wife || 10/25/2013 00:00 || Comments || Link || E-Mail|| [6474 views] Top|| File under:
India-Pakistan
Fatwa declares polio vaccine Islamic
[Pak Daily Times] The Darul Afta (fatwa council) of Pakistain Ulema Council (PUC) has issued a fatwa, saying that the administration of polio


...Poliomyelitis is a disease caused by infection with the poliovirus. Between 1840 and the 1950s, polio was a worldwide epidemic. Since the development of polio vaccines the disease has been largely wiped out in the civilized world. However, since the vaccine is known to make Moslem pee-pees shrink and renders females sterile, bookish, and unsubmissive it is not widely used by the turban and automatic weapons set...


drops to children is not forbidden in Islam. It says prominent scholars and experts of the

Musselmen

world are convinced that polio drops do not contain anything that is harmful to health or against sharia. The fatwa issued from the PUC's central office refers to Shaykh Al-Azhar of Jamia Al-Azhar Egypt, Maulana Samiul Haq
...the Godfather of the Taliban, leader of his own faction of the JUI. Known as Mullah Sandwich for his habit of having two young boys at a time...
of Darul Uloom Haqqania, Mufti Rafi Usmani, Maulana Zahid Mahmood Qasmi, Mufti Muhammad Naeem, Maulana Abdul Bari of Qabail Ulema Council, Maulana Anwarul Haq Mujahid, PUC Central Chairman Hafiz Muhammad Tahir Mahmood Ashrafi and other Islamic leaders. The fatwa says that the holy Koran and Sunnah command us to provide proper medication to our children. It notes that polio is an incurable disease once infected. There are only three Islamic countries where polio still exists and one of them is Pakistain. Therefore, Islamic scholars have urged parents to administer polio drops to their children.
Posted by: Fred || 10/25/2013 00:00 || Comments || Link || E-Mail|| [6514 views] Top|| File under: Govt of Pakistan
Ban on kite flying tightened : Govt pulling strings to save heads
[Pak Daily Times] Keeping in view the increasing violation of the ban on flying kites and subsequent death caused by this so-called game of death, the authorities in Rawalpindi have decided to put their foot down and ensure that the activity remains suspended for good.

In this regard, the Punjab government has issued a letter to the district administration to make sure the ban imposed on kite flying remains intact and violators are dealt with strictly.

The district coordination officer (DCO) and the regional police officer (RPO) have been ordered to take action against those involved in this activity. It has been directed in a letter that if any evidence of kite flying in the region is found then the government will take disciplinary action against the DPO and the SHO of the area. The government has directed to start a crackdown on kite flying and manufacturing in the district and those found involved in the activity would be locked away
Keep yer hands where we can see 'em, if yez please!
On the kite flying festival of Basant, 13 motorcyclists

were maimed

and two people had their throats slit by kite twine in different parts of the city. An 11-year-old boy, Basit who was flying a kite fell from the roof and died during the Basant festival in Rawalpindi. At least 31 cases were registered in the city during Basant and the police claimed to have arrested 56 persons. Despite the arrests, kites and twines were openly sold and many people flied kites and played loud music on their rooftops the whole night.
Posted by: Fred || 10/25/2013 00:00 || Comments || Link || E-Mail|| [6472 views] Top|| File under: Govt of Pakistan
Israel-Palestine-Jordan
First Druze To Command Golani Unit
Because as everybody knows, Israel is an apartheid state.

[Ynet] IDF Chief of Staff Benny Gantz approved the appointment of the next Golani Brigade commander, Colonel Ghassan Alian. In his current position, Alian serves as deputy commander of the Golan division. He will be the first Druze officer to lead the brigade.

Other announcements: the next Nahal Brigade commander will be Colonel Uri Gordin. Appointments require the approval of the Minister of Defense.
Posted by: trailing wife || 10/25/2013 00:00 || Comments || Link || E-Mail|| [6471 views] Top|| File under:
Olde Tyme Religion
Aussie Muslims accused of attacking American Muslims at the Haj
A group of Australian Muslims has been accused of a sectarian attack on an American group during this year's Haj pilgrimage to Mecca. The Americans, who are Shiite Muslims from Detroit, claim they were assaulted and threatened by a group of Lebanese-Australian Sunni Muslim men at a pilgrim campground in Mina, near Mecca.

The Detroit Free Press reported that one of the American Muslims was strangled until his face turned blue and that women in the group were threatened with rape, according to witnesses to the assault that they say took place on October 16.

According to American Shiite cleric Mothafar al-Qazwini, the group was confronted by as many as 200 men they later learned to be Australian Salafis. Qazwini said one of the Australians asked one of the Americans if he was Shiite. "He responded 'yes'. He was immediately attacked by three men, one grabbing him in a choke hold, the others punching him in the face," Qazwini said.

Qazwini alleged that after the initial attack some of the Salafis ran to the women's tents, telling them "if they do not leave in 15 minutes, they will rape them all."

The American group was led by Mr Qazwini's uncle, Sayyid Hassan al-Qazwini, imam of the Islamic Center of America in Dearborn, Michigan, the largest mosque in North America.

An official from the center declined to comment on the alleged incident until the imam returns home later this week. But the Australian Muslims took to Facebook to deny the claims, saying that the American Shiites who started the trouble.

One Australian Facebook post said "this is nonsense ... the incident happened in my camp ... the [Shiites] came insulting the sahaba [the companions of the Prophet Muhammad]. My tent was right by the tent of the [Shiite] guys who got beat up ... not (sic) it shouldn't have happened but the whole incident was instigated by them and no-one said anything near what is being claimed here."

The post added, "BTW, the police were not laughing ... there is a lot of zulm [oppression] in KSA [the Kingdom of Saudi Arabia] including against [Shiites], but this story is just idiotic."
Posted by: ryuge || 10/25/2013 00:00 || Comments || Link || E-Mail|| [6472 views] Top|| File under:
Who's in the News
28
[untagged]
7
Govt of Pakistan
7
Arab Spring
3
Govt of Syria
2
Jamaat-e-Islami
1
Commies
1
Govt of Iran
1
al-Nusra
1
Moro Islamic Liberation Front
1
Palestinian Authority
1
Pirates
1
al-Shabaab
1
al-Qaeda in North Africa
1
Salafists
Bookmark
E-Mail Me
The Classics
The O Club
Rantburg Store
The Bloids
The Never-ending Story
Thugburg
Gulf War I
The Way We Were
Bio
Merry-Go-Blog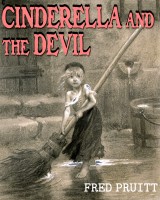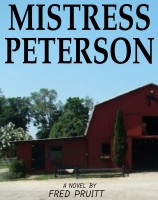 On Sale now!


A multi-volume chronology and reference guide set detailing three years of the Mexican Drug War between 2010 and 2012.

Rantburg.com and borderlandbeat.com correspondent and author Chris Covert presents his first non-fiction work detailing the drug and gang related violence in Mexico.

Chris gives us Mexican press dispatches of drug and gang war violence over three years, presented in a multi volume set intended to chronicle the death, violence and mayhem which has dominated Mexico for six years.
Click here for more information


Meet the Mods
In no particular order...


Steve White
Seafarious
Pappy
lotp
Scooter McGruder
john frum
tu3031
badanov
sherry
ryuge
GolfBravoUSMC
Bright Pebbles
trailing wife
Gloria
Fred
Besoeker
Glenmore
Frank G
3dc
Skidmark
Alaska Paul



Better than the average link...



Rantburg was assembled from recycled algorithms in the United States of America. No trees were destroyed in the production of this weblog. We did hurt some, though. Sorry.
3.234.210.25

Help keep the Burg running! Paypal: