-Lurid Crime Tales-
"Nigerian Prince" email scammer arrested in Slidell
Funny, he doesn't look Nigerian


Police in Slidell, Louisiana say they've caught a man who helped scam people out of money by using one of the oldest scams online: the "Nigerian Prince" scam.


Nothing much good ever happens in Slidell.


Investigators say 67-year-old Michael Neu was involved in hundreds of financial transactions that were the result of spam emails like the one below.

The emails claim to be sent by an important foreign figure or dignitary reaching out to you for help. Despite the name, the emails come from many parts of the world and scammers are based in many countries, not just Nigeria. The dignitary offers the recipient a great sum of money in exchange for a little financial help. (They are commonly called "Nigerian Prince" email scams because that was the type of dignitary frequently used by scammers during the scam's rise to prominence in in the mid-2000's.)

Similar emails have been sent to inboxes across the country for nearly two decades. While most people immediately recognize the scam email for what for it is, some of the less tech-savvy amongst us have lost millions of dollars to the scams over the years.

Neu is facing 269 counts of Wire Fraud and Money Laundering. And yes, police say Neu did send some of that money to Nigeria in this case. Meanwhile, the investigation continues, but police say finding scammers outside the country will be difficult.


Crap. I just gave him my SSN, bank acct # and pin. Better see if he made that deposit...
Posted by: Frank G || 12/30/2017 07:43 || Comments || Link || E-Mail|| [347 views] Top|| File under:
Prosecutor: Doctor Reused One-Use Anal Catheters On Patients
[PHILADELPHIA.CBSLOCAL] A New Jersey surgeon's medical license has been temporarily suspended for allegedly reusing disposable anal catheters on multiple patients.

Attorney General Christopher Porrino says East Brunswick-based colon and rectal surgeon Sanjiv Patankar allegedly washed and reused the one-use catheters that are inserted into patients during medical procedures.

State officials say they have evidence that Patankar ordered only five catheters during time when he performed 82 procedures requiring them.

The state Board of Medical Examiners unanimously voted to suspend the doctor's license last week, saying he "placed patients in clear and imminent danger."

Patankar's license will remain temporarily suspended pending a full hearing in the state Office of Administrative Law and until the Board of Medical Examiners takes final action based on further findings.
Posted by: Fred || 12/30/2017 00:00 || Comments || Link || E-Mail|| [413 views] Top|| File under:
Palm Coast man rigs door to electrocute pregnant wife, deputies say
[NEWS-JOURNALONLINE] A Palm Coast man rigged the front door of his home with wiring attached to a car battery charger in an attempt to electrocute his pregnant wife, Flagler County Sheriff's

Sherlocks

said.

Michael Wilson, 32, is accused of trying to kill his wife after he attached electrical devices to the inside of the deadbolt lock and the door handle of their Palm Coast home, according to a charging affidavit. The ploy, which could have easily led to her death, was to have her insert the house key and then grab the handle, completing the circuit and sending a jolt of electricity through her arm, chest and heart.

Fortunately for Wilson's wife, who was in Knoxville, Tennessee with family at the time, she never took a hold of that door knob. Her stepfather, Jon Flositz, became suspicious after she told him Wilson had warned her not to let a child touch it. Flositz went to examine the house with his wife, Alissa, and they found the word "Hi" and a drawing of two eyes in what appeared to be lipstick on the back sliding door, according to the deputy's report.

He contacted authorities, and when they responded to 110 White Hall Drive on Tuesday, they found the front door was barricaded and locked. Burn marks were seen near the door's handle. A kick to the door sent off a large spark.

On the other side was an elaborate rigging consisting of two chairs, a child's high chair, blue tape, a shower-type rod, electrical cords, wiring ‐ some of which was cut from a bedroom salt rock lamp ‐ and a car battery charger with clamps.

Wilson is charged with two counts of attempted aggravated battery on a pregnant person and one count of grand theft of a firearm.

In addition to the electric rigging, deputies found a series of strange items within the house: pictures of a sonogram on the kitchen table, sticky-note love letters in the bedroom with a photo album showing Wilson and his wife together, and the wife's recently-installed smart cameras dumped in the toilet.

A Facebook page belonging to Wilson shows him gripping two handguns, and he boasts that he "is the guy that your father warned you about." It also lists him as "widowed."
Posted by: Fred || 12/30/2017 00:00 || Comments || Link || E-Mail|| [385 views] Top|| File under:
Woman says nurse took, shared nude photos of her during surgery at Washington Hospital
[TRIBLIVE] Sheila Harosky said a colleague approached her with cellphone photos when she returned to work after recovering from surgery.

"I've got something for your scrapbook," Harosky said the colleague told her. "It's a little explicit."

The images showed an anesthetized Harosky on an operating table at Washington Hospital, naked from the ankles up. She was employed as an operating room secretary at the hospital at the time.

"I couldn't believe what I was looking at," Harosky told the Tribune-Review on Thursday. "I looked up and said, 'What the hell is the matter with you?' And she thought it was funny."

Harosky, 45, of Charleroi filed a lawsuit this month in Washington County Common Pleas Court alleging invasion of privacy, medical malpractice and other claims. Plaintiffs include the hospital; Sharon Bourgo, the colleague who Harosky said showed her the cellphone photos; and Dr. Dennis Brown, who performed an incisional hernia surgery on Harosky on Sept. 21, 2016.


Posted by: Fred || 12/30/2017 00:00 || Comments || Link || E-Mail|| [365 views] Top|| File under:
-Land of the Free
Unsealed Court Docs Show How Prosecutors Tried To Rig Bundy Trial
[Daily Caller] Unsealed court documents detail how the team of prosecutors tasked with convicting Cliven Bundy and his sons of crimes relating to a 2014 armed standoff failed to turn over potential exculpatory evidence to the court, The Oregonian reports.

The Bundys' case ended in a mistrial Dec. 20 after Judge Gloria Navarro ruled that prosecutors violated the civil rights of the defendants by withholding evidence supporting the Bundys' case. Navarro is considering dismissing the case "with prejudice" and blocking prosecutors from retrying the case. Her decision will come Jan. 8, according to The New York Times.

"There were approximately 3,000 pages that were provided to us only after we started trial," Bundy lawyer Bret D. Whipple told TheNYT. "I personally have never seen anything like this, especially in a case of such importance."

Those 3,000 pages include the Bundys' requests for multiple federal assessments that showed the Bundy family was likely not dangerous. Prosecutors called the requests part of a "long list of frivolous and vexatious pleadings," until a government witness, under cross examination, revealed knowledge of the assessments in court, The Oregonian reports.

Defense attorney's asked federal prosecutors to hand over Inspector General reports on Bureau of Land Management (BLM) agent Dan Love, who directed the BLM raid on the Bundy ranch to seize the family's cattle over decades of unpaid grazing fees. Love was fired from the agency in September for corruption and unethical behavior.

Prosecutors had dismissed the allegations and investigations of Love as an "urban legend," but ended up handing over 500 pages worth of reports on Love in December, according to The Oregonian.

The Bundys' lawyers made two requests to Navarro for a special "discovery monitor" to ensure that all relevant documents were being turned over by the prosecution. Both requests were denied. Attorney General Jeff Sessions, however, launched an investigation into prosecutorial misconduct after the mistrial.
Posted by: Besoeker || 12/30/2017 01:34 || Comments || Link || E-Mail|| [385 views] Top|| File under:
Afghanistan
Man jailed for 17 years for marrying with two sisters on the same day
[Khaama (Afghanistan)] A man has been tossed in the clink
Drop the rosco, Muggsy, or you're one with the ages!
for 17 years for marrying with two sisters on the same day, the provincial Appellate Court of Nangarhar


The unfortunate Afghan province located adjacent to Mohmand, Kurram, and Khyber Agencies. The capital is Jalalabad. The province was the fief of Younus Khalis after the Soviets departed and one of his sons is the current provincial Taliban commander. Nangarhar is Haqqani country..


said on Wednesday.

A judicial hearing was organized and chaired by the Nangarhar Appellate Court chief Abdul Wali Qazizada to review the case.

According to a statement by the Nangarhar Appellate court, the man was sentenced to 17 years in jail while his father was awarded a jail term of 16 years.

Another suspect who was also accused of forcing one of the two sisters into the marriage was also sentenced to 16 years in jail.



The man identified as Khan had reportedly married with the sister of his wife after he claimed that his wife was not virgin.

The Appellate Court of Nangarhar says the verdict is not final and convicts can apply for an appeal in the next court hearing.

The man identified as Khan had reportedly married with the sister of his wife after he claimed that his wife was not virgin.

Khan was earlier awarded a jail term of 18 years by a primary court in Nangarhar after the case was reviewed in the month of May this year.

The primary court had also awarded jail terms of 17 years to two his lover companions while the prayer leader who had organized the Nikah was tossed in the clink
Drop the rosco, Muggsy, or you're one with the ages!
for seven years.

However,


we can't all be heroes. Somebody has to sit on the curb and applaud when they go by...


the Appellate Court pardoned him during the second court hearing after finding that the Mullah Imam was not aware when the second sister was forced to marry with the man.

The man had married with the two sisters last year in Khewa district and was enjugged
You have the right to remain silent...
after reports regarding the forced marriage went viral and was widely condemned.
Posted by: Fred || 12/30/2017 00:00 || Comments || Link || E-Mail|| [308 views] Top|| File under:
Africa Subsaharan
Liberians celebrate ex-soccer star's victory
[ARABNEWS] Liberians on Friday feted former football star George Weah's presidential victory in the country's first democratic transfer of power in seven decades scarred by civil wars, political

liquidation

s and an Ebola crisis.

Weah, idolized in Liberia as "Mister George," is set to replace Ellen Johnson Sirleaf, who took over in 2006 at the helm of the west African state founded by freed US slaves. He will be sworn in on Jan. 22.

The 51-year-old starred at top-flight European clubs

Gay Paree

Saint-Germain and AC Milan in the 1990s, before briefly playing for Chelsea and Manchester City toward the end of his career.

Weah, who entered politics after retiring from football in 2002, easily beat Vice President Joseph Boakai in Thursday's run-off vote, gaining 60.5 percent of the ballot against 38.5 percent for his rival. Weah won in 14 of Liberia's 15 counties.
Posted by: Fred || 12/30/2017 00:00 || Comments || Link || E-Mail|| [250 views] Top|| File under:
Uganda charges 45 Rwandans with 'terrorism'
[ARABNEWS] Uganda has charged 45 Rwandans with terrorism following their arrest at the border with Tanzania earlier this month, a police

front man

said Friday.

"We jugged
Drop the gat, Rocky, or you're a dead 'un!
43 Rwandan suspects at the border with Tanzania on Dec. 11. On further investigations two other suspects were arrested," police

front man

Emilian Kayima told AFP.

All have been charged "with carrying forged documents, false identities and the serious charge of terrorism as their intentions were pointing to that," he said without providing more details.

The suspects are being held at Nalufenya prison, east of the capital Kampala, often used to jail those accused of terrorism or involvement with rebel groups.

The suspects had been living in Uganda and claim they were traveling to Tanzania as evangelists.

But Rwanda says they are members of the Rwanda National Congress, an opposition party in exile led by former allies of President Paul Kagame, that Kigali deems a terrorist organization.
Posted by: Fred || 12/30/2017 00:00 || Comments || Link || E-Mail|| [163 views] Top|| File under:
Arabia
Grand Mosque management to pilgrims: Don't get carried away taking selfies
[ARABNEWS] The General Presidency for the Affairs of the Grand Mosque and the Prophet's Mosque urged worshippers and pilgrims not to get carried away with taking photos or selfies inside Makkah's Grand Mosque. Those who are interested in photography are requested to get an official permit.

Mashhour al-Mun'emi, the assistant under deputy for Grand Mosque services, told Arab News that the presidency urged worshippers to concentrate on performing their rituals rather than taking photographs.

Atiah al-Youssefi, professor of Islamic Law, said that the aim of banning photography at the Grand Mosque was to stop wasting time looking for the perfect angle for a better photograph or video, which could bother other worshippers and disturb the performance of their rituals.

This was especially true, he added, while the preparation of Zamzam well was underway. al-Youssefi noted that pausing at the starting point of tawaf (circling the Kaaba) could confuse and hinder the movement of other worshippers.
Posted by: Fred || 12/30/2017 00:00 || Comments || Link || E-Mail|| [314 views] Top|| File under:
China-Japan-Koreas
Russian tankers fueled North Korea via transfers at sea - sources
[Reuters] LONDON/MOSCOW - Russian tankers have supplied fuel to North Korea on at least three occasions in recent months by transferring cargoes at sea, according to two senior Western European security sources, providing an economic lifeline to the secretive Communist state.


Not to be outdone this week by our other good friends the Chinese.


The sales of oil or oil products from Russia, the world's second biggest oil exporter and a veto-wielding member of the United Nations Security Council, breach U.N. sanctions, the security sources said.

The transfers in October and November indicate that smuggling from Russia to North Korea has evolved to loading cargoes at sea since Reuters reported in September that North Korean ships were sailing directly from Russia to their homeland.

"Russian vessels have made ship-to-ship transfers of petrochemicals to North Korean vessels on several occasions this year in breach of sanctions," the first security source, who spoke on condition of anonymity, told Reuters.

A second source, who independently confirmed the existence of the Russian ship-to-ship fuel trade with North Korea, said there was no evidence of Russian state involvement in the latest transfers.
Posted by: Fred || 12/30/2017 00:00 || Comments || Link || E-Mail|| [341 views] Top|| File under:
South Korea holds Hong Kong ship over North Korean oil
[BREITBART] South Korea said Friday that it was holding a Hong Kong-flagged ship and its crew members for allegedly violating U.N. sanctions by transferring oil to a
North Korean vessel in October.

The Lighthouse Winmore is believed to have transferred about 600 tons of refined petroleum products to the North Korean ship, the Sam Jong 2, in international waters on Oct. 19, after leaving the South Korean port of Yeosu, a South Korean Foreign Ministry official said.

South Korean customs authorities boarded the ship and interviewed crew members after they returned to Yeosu on Nov. 24. South Korea formally seized the ship after the U.N. Security Council on Dec. 22 imposed new sanctions on North Korea that allow member states to seize, inspect and freeze vessels that are suspected of transferring banned goods to or from North Korea, the official said. He spoke on condition of anonymity, citing office rules.

The ship's 25 crew members ‐ 23 of them Chinese nationals and two from Myanmar ‐ are being held at Yeosu but will be allowed to leave South Korea after authorities are finished investigating them, the official said. South Korea plans to report the results of its inspection to the U.N. Security Council's sanctions committee.


Posted by: Fred || 12/30/2017 00:00 || Comments || Link || E-Mail|| [280 views] Top|| File under: Commies
Home Front: Culture Wars
Judge Upholds Controversial Bill Requiring Taxpayers to Fund Abortions in Illinois
[Breitbart] An Illinois Circuit Court judge rejected an attempt to block House Bill 40, which requires Illinois residents to pay for abortions regardless of their moral convictions in the matter.

The bill forces Illinois state residents to fund abortions of Medicaid recipients and state employee health insurance beneficiaries and sets no expense ceiling nor a limit on the number of abortions that Medicaid will cover.

On Thursday, a conservative, pro-life law firm filed for an emergency injunction concerning a recent lawsuit ‐ Springfield Right to Life v. Norwood ‐ in which the plaintiffs are seeking a restraining order and injunction against the bill.

Associate Judge Jennifer M. Ascher of Illinois's Seventh Judicial Circuit Court heard the case Thursday and denied the request for an emergency injunction.

As Breitbart News reported in September, Illinois Gov. Bruce Rauner ‐ a Republican ‐ signed HB40 into law, breaking his promise not to support the law and angering the pro-life base of his party.

Posted by: Besoeker || 12/30/2017 08:26 || Comments || Link || E-Mail|| [318 views] Top|| File under:
India-Pakistan
Man absolved of blasphemy charges after nine years in prison
[DAWN] A man accused of blasphemy won freedom on Friday after spending over nine years in jail.

The Supreme Court absolved the 58-year-old of the blasphemy charges for want of evidence.

Police incarcerated
Please don't kill me!
him on Sept 29, 2008 for allegedly desecrating pages of the Holy Koran in a mosque in the Sadiq Gunj area of Bahawalnagar and

started the paperwork but haven't done much else

under Section 295-B of the Pakistain Penal Code (PPC).

Suffering from hearing and speech impairments, Akhtar Mohammad had reported the incident to Imam Hafiz Mohammad Munir who informed the local panchayat, where the suspect was beaten up and later handed over to police.

The police filed a charge sheet against him before the Bahawalnagar district and sessions judge who sentenced the man to life imprisonment in 2009.

The Lahore High Court upheld the sentence in 2014. The Supreme Court took up the case the same year and provided the accused a state counsel as he could not afford a lawyer.

During the hearing on Friday, the defence counsel pointed out that the prosecution evidence produced against the accused was not in accordance with the Evidence Act. He argued that the star witness in the case was a person suffering from hearing and speech impairments and, therefore, could not even be termed a witness under the Evidence Act.

The counsel contended that investigation into the incident did not fulfil the mandatory requirements of the Criminal Procedure Code.

After hearing the arguments, a Supreme Court bench comprising Justice Dost Mohammad and Justice Qazi Faez Isa absolved the accused of the blasphemy charges with the observation that the person who falsely accused others of desecration of the Holy Koran and revered personalities in fact committed blasphemy.
Posted by: Fred || 12/30/2017 00:00 || Comments || Link || E-Mail|| [190 views] Top|| File under: Govt of Pakistan
Couple murdered in Muzaffarabad in likely 'honour killing'
[DAWN] A man and a woman, believed to have eloped, were

bumped off

in Muzaffarabad, Azad Jammu and

Kashmire

on Friday by three

person or persons unknown

in what is being treated as a case of 'honour killing', police sources said.

Forty-six-year-old Sarfraz Khan ‐ a labourer hailing from Swabi but a resident of Bloody Karachi


...formerly the capital of Pakistain, now merely its most important port and financial center. It is among the largest cities in the world, with a population of 18 million, most of whom hate each other and many of whom are armed and dangerous...


according to his CNIC ‐ and an unidentified woman accompanying him had arrived at the house of Chaudhry Maqsood, a former employer of Sarfraz's, a few days ago.

Upon arrival, Sarfraz had introduced the said woman as his wife to Maqsood, at whose place Sarfraz used to stay occassionally.

The couple was strolling in the yard of Maqsood's house around Friday noon when three assailants on a

cycle of violence

approached them. Seeing the men, the couple retreated into their room and locked it from the inside.

The commotion startled Maqsood's family, who were told by the alleged attackers if they stay calm no harm would come to them.

The trio soon managed to break open the door, after which they sprayed the couple with bullets, killing them on the spot.

According to Additional Superintendent of Police (ASP) Muhammad Asif Durrani, the couple were hit by 14 bullets between themselves.

The police recovered a mobile phone from Sarfraz's body, with the only contact in the device being a certain Nazakat, another former employer of Sarfraz, whose house he had helped build and stayed at occasionally.

Upon contacting Nazakat, it was learnt that a woman claiming to be Sarfraz's first wife had paid him a visit, asking his whereabouts.

"I met her early on Friday," Nazakat was quoted as saying by ASP Durrani. "She told me that Sarfraz was her [former] husband but he had divorced her and kidnapped another woman."

Police further said Sarfraz's ex-wife was also accompanied by the slain woman's brother.

Meanwhile,


...back at the pie fight, Bella opened her mouth at precisely the wrong moment...


the identities of the assailants have yet to be established, with the ASP saying: "Whether they entered the area on a

cycle of violence

or if they were already staying here for some time is yet to be ascertained. We are keeping a strict roadside vigil and also checking guest lists of local hotels. We are also looking into the possibility of involvement of local

controller

s."
Posted by: Fred || 12/30/2017 00:00 || Comments || Link || E-Mail|| [181 views] Top|| File under:
Who's in the News
24
[untagged]
6
Govt of Iran
5
Islamic State
3
Boko Haram (ISIS)
3
Govt of Pakistan
2
Hamas
2
Haqqani Network
2
Houthis
2
Sublime Porte
1
Ansar Bayt al-Maqdis (IS)
1
Palestinian Authority
1
Taliban
1
al-Shabaab (AQ)
1
Moslem Colonists
1
Muslim Brotherhood
1
Commies
1
Govt of Saudi Arabia
1
Govt of Syria
Bookmark
E-Mail Me
The Classics
The O Club
Rantburg Store
The Bloids
The Never-ending Story
Thugburg
Gulf War I
The Way We Were
Bio
Merry-Go-Blog
Hair Through the Ages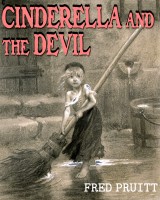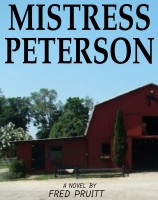 On Sale now!


A multi-volume chronology and reference guide set detailing three years of the Mexican Drug War between 2010 and 2012.

Rantburg.com and borderlandbeat.com correspondent and author Chris Covert presents his first non-fiction work detailing the drug and gang related violence in Mexico.

Chris gives us Mexican press dispatches of drug and gang war violence over three years, presented in a multi volume set intended to chronicle the death, violence and mayhem which has dominated Mexico for six years.
Click here for more information


Meet the Mods
In no particular order...


Steve White
Seafarious
Pappy
lotp
Scooter McGruder
john frum
tu3031
badanov
sherry
ryuge
GolfBravoUSMC
Bright Pebbles
trailing wife
Gloria
Fred
Besoeker
Glenmore
Frank G
3dc
Skidmark
Alaska Paul



Better than the average link...



Rantburg was assembled from recycled algorithms in the United States of America. No trees were destroyed in the production of this weblog. We did hurt some, though. Sorry.
34.204.168.209