-Short Attention Span Theater-
Today's Feelgood Story: NYPD officers raid Newsweek headquarters
About two dozen NYPD offficers and investigators from the Manhattan district attorney's office raided the offices of Newsweek and its parent company, IBT Media, on Thursday.

IBT Media was co-founded by Jonathan Davis and Etienne Uzac. The IRS placed a $1.2 million federal tax lien against Uzac in December 2017.

The agents were said to be photographing servers in the offices, but not downloading any files at the offices on 7 Hanover Square, according to sources.

They appeared to be photographing the serial numbers on the machines, said a source.

In the past, IBT has been linked to a Christian church founded by Korean American evangelist David Jang and Olivet University, a university in California that Jang's followers founded.

NYPD and the IRS had not responded to a call by press time. The Manhattan DA declined to comment.

Posted by: gorb || 01/18/2018 14:39 || Comments || Link || [336097 views] Top|| File under:
Queen Nancy to Judge Drag Queens
[WashingtonPost] She might be more familiar with democracy, but top House Democrat Nancy Pelosi is soon going to show her expertise on a certain kind of monarchy: The California congresswoman is slated to appear as a guest judge on RuPaul's drag-queen competition show "Drag Race All Stars."


This might be interesting.


Yep, the former House speaker will be sizing up the runway action as Mama Ru's bewigged ladies strut their stuff in search of the coveted crown. Sure, a pol like Pelosi might be an unconventional choice of judge for the VH1 show (other celebs guest-judging the upcoming season include "High School Musical" actress Vanessa Hudgens, "Unbreakable Kimmy Schmidt" star Tituss Burgess, and Broadway icon Kristin Chenoweth).


I have no idea who any of those people are.


But, hey, she does know a thing or two about getting stuff done in high heels (the peripatetic congresswoman is rarely seen without a pair of pumps). And Pelosi, whose district includes San Francisco, has been a longtime supporter of the LGBT community. A Pelosi rep tells us it's the latter factor that prompted her to sign on to the gig, to show solidarity in the face of what she calls attacks against LGBT people by the Trump administration.


Funny, I haven't seen or heard about attacks by the Trump administration on LGBT people.


Pelosi has been a fan of the show, we're told, and its credo of being proud of who you are.
Her appearance has already taped, but we couldn't pry any spoilers out of her about what to expect when the series begins Jan. 25. Just this one from her spokesman: "She had a 'fabulous' time."


Simply Fabulous
Posted by: Deacon Blues || 01/18/2018 14:05 || Comments || Link || [336078 views] Top|| File under:
Theater: North Korea to hold military parade eve of Olympics
[Novosti - Russia] A thaw in relations between North and South Koreas began earlier this month, with the two nations reopening a hotline to discuss the participation of DPRK athletes in the 2018 Winter Olympics in Pyeongchang, South Korea.
Despite an Olympic thaw between Pyongyang and Seoul, North Korea is planning to hold a military parade on the eve of the world's most well-recognized sporting competition, Yonhap News Agency of South Korea said Thursday, citing an unidentified South Korean government source.


"We believe the North will hold a military parade on February 8th to mark the anniversary of the birth of its regular forces," the source was quoted as saying, adding that the parade would involve some 12,000 soldiers, artillery pieces and other weapons.


At the same time, the South Korean defense ministry spokesman refused to comment on "any matters of military intelligence."

North Korea has been holding military parades to mark a variety of events. In April, 2017, Pyongyang staged a large event, commemorating the 105th anniversary of the North's founder and showcasing the country's weaponry, featuring what appeared to be a new intercontinental ballistic missile (ICBM).

Apart from proposing to take part in the 2018 Olympics in Pyeongchang during his new year speech, Kim Jong-un unveiled plans to "organize combat drills like real battles" during the current year to mark the army's 70th anniversary.


Posted by: 3dc || 01/18/2018 07:30 || Comments || Link || [336069 views] Top|| File under: Commies
Marvel on Globalization Quest?
[JakartaGlobe] Marvel Wants Writers to Create Indonesian Superheroes

While Indonesian superheroes would be more than welcome in Marvel Comics, writers are still needed to create their stories.

A few months ago, Marvel Comics editor-in-chief C. B. Cebulski told the Jakarta Globe that if any artist, author or publisher pitches a good idea, the company will be happy to make it come true.

There are already several Indonesian illustrators, but no writers yet, working for the giant publisher.

"Artists are half of the creative process. We also need a writer, so we're still looking for a local writer who can bring an original story, make an original character, and make a character in the Marvel universe. So, that's the next step, the final piece of the puzzle that we need. The writer is gonna complete the picture, creating a wholly Indonesian hero," Cebulski said during Jakarta's Marvel Creative Day Out on Friday (12/01).

The Indonesians who work at Marvel Comics include pencillers Ario Anindito and Miralti Firmansyah, colorist Sunny Gho and cover artist Yasmine Putri.

Although they can participate in creating the narrative of a story, they usually focus on the parts they are assigned to. Small improvisations can be made, as long as they do not go against the script created by the writer.

For example, in "Secret Empire: United #1," Ario inserted a picture of the comical Cisewu tiger on Deadpool's sword holster. He did it to commemorate the statue after it was demolished by the Indonesian Military (TNI).

But anything more than that requires a specific process.

"The thought of pitching a story crossed our minds but we just normally don't do that, only on special occasions like portfolio reviews," Sunny said.

Barriers
Cebulski told the audience at Marvel Day Creative Day Out that becoming a Marvel writer is more difficult than becoming an illustrator.

"You have to work your way up through smaller publishers first," he said.

Stories need to be submitted to the company through an agent.

He explained that Marvel takes scripts in two forms: the Marvel style and the screenplay style. The former is just a paragraph that summarizes the story, while in the screenplay style the story is told in details, panel by panel, with dialogues and captions.

Although a language barrier makes Marvel hire mostly native English speakers as writers, Cebulski said they also have authors from South Korea, Brazil, Mexico, and China.

But language is not all. New characters are usually introduced in ongoing series, so it is important for aspiring writers to be able to add their stories to the Marvel universe.

"If we have a new character, we have to know how to place them in the Marvel universe. If there is a superhero from Indonesia, which story can they fit? Who will they interact with? How big is their portion in the story?" Ario said.

According to Sunny, who is working for Marvel since 2009, the problem is that in Indonesia making comic-books is a one-person job.

"In the United States [where Marvel is based] people know that being a comic writer is a profession. But in Indonesia, the one who writes the story is the same person as the one who draws," he said.

Fiction writers, on the other hand, rarely use comics to channel their ideas.

"We have a lot of fiction writers but they are not familiar with comics as a medium for fiction-writing. They don't know that there are comic scripts," Sunny said.

Ario encouraged writers to get on board.

"This is a golden opportunity [for writers] to become the first Marvel Comics writer from Indonesia," he said.
Posted by: 3dc || 01/18/2018 07:07 || Comments || Link || [336065 views] Top|| File under:
Africa Horn
Ethiopia frees opposition leader Merera Gudina
[Al Jazeera] Prominent Æthiopian opposition leader Merera Gudina has been released from prison after more than a year in detention.

The move on Wednesday came two weeks after Prime Minister Desalegn Hailemariam had announced that placed in durance vile
You have the right to remain silent...
"politicians" would have their cases annulled or pardoned "in order to improve the national consensus and widen the democratic space".

The government has so far pardoned more than 500 people tossed in the clink
Youse'll never take me alive coppers!... [BANG!]... Ow!... I quit!
in the wake of widespread deadly protests that erupted in Æthiopia's central Oromia province in November 2015.

Merera, chairman of the opposition Oromo Federalist Congress (OFC), was released along with more than 100 others from the Kilinto federal prison on the outskirts of the capital, Addis Ababa. Some 360 others were also reportedly freed in the south of the country.

Speaking to

news hound

s following his release, Merera said it felt "good" to be out of prison and called on the government to hold "honest negotiations" with political organizations "to create a democratic Æthiopia that accommodates everyone equally".


Posted by: Fred || 01/18/2018 00:00 || Comments || Link || [336065 views] Top|| File under:
Africa: Sudan Deploys Troops to Eritrea Border Amid Tension With Egypt
[All Africa] Sudan has deployed more forces on its border with Eritrea


...is run by the People's Front for Democracy and Justice (PFDJ), with about the amounts of democracy and justice you'd expect from a party with that name. National elections have been periodically scheduled and cancelled; none have ever been held in the country. The president, Isaias Afewerki, has been in office since independence in 1993 and will probably die there of old age...


amid rising tension in the Red Sea region.

Foreign Minister Ibrahim Ghandour cited security threats on its eastern border.

"Sudan's national army has sent forces to this area to protect Sudan's security. We have information that some entities are targeting us," he said after meeting his Æthiopian counterpart Workneh Gebeyehu in Khartoum on Sunday.

Earlier this month, Sudan closed its border with its eastern neighbour and sent troops to the frontier amid reports that Egypt had deployed troops in Eritrea. Khartoum also recalled its ambassador to Cairo following the reports.

Mr Ghandour said there was a "security threat to our territories from the eastern border" and that that was "why we are anticipating whatever danger can come from there".


Posted by: Fred || 01/18/2018 00:00 || Comments || Link || [336066 views] Top|| File under: Govt of Sudan
Africa Subsaharan
Survive Poisoning, Be a Border Jumper - Mnangagwa's Tips On How to Become President
[All Africa] Zim-bob-we leader Emmerson Mnangagwa has offered "tips" on how to become president that include surviving a bout of poisoning and skipping the country in fear of your life.

The 75-year-old president was speaking to Zim-bob-weans living in Namibia, which he visited on Monday.

In the light-hearted comments Mnangagwa made it clear that aiming for the top job can be hard, if not life-threatening.

"First you need to be poisoned and you need to survive the poisoning," Mnangagwa said, in quotes carried by the state-run Herald. "Next, you need to become a border jumper. Thirdly, you need people like (Sibusiso) Moyo somewhere," he added.

Mnangagwa suffered poisoning at a rally organised in support of former president Bob Muggsy Mugabe

Nonagenarian President-for-Life of Zim-bob-we who turned the former Breadbasket of Africa into the African Basket Case. Dumped in November 2017 when the Missus decided she wanted to be president, and opposed heer might against Crocodile Mnangawa Important safety tip: If your opponent goes by the name Crocodile andf your title is Shopper in Chief let him win....
and his wife Grace in August. Mnangagwa's supporters said at the time he had been deliberately poisoned by ice-cream from Grace Mugabe's dairy, a claim that infuriated the former first family.

After Mnangagwa was sacked by Mugabe on November 6, the former vice president skipped the country to neighbouring Mozambique, partly on foot and was ridiculed as a border jumper by Grace Mugabe's political allies.

Mnangagwa, who claimed there had been plans to eliminate him in Zim-bob-we, later flew to South Africa, where he stayed until his return to Harare to take over the reins of power from Mugabe.

The president's reference to Sibusiso Moyo, who is now the foreign minister, refers to Moyo's now-famous role as the army officer who announced the military takeover on state ZBC TV on November 15. He said the army was only targeting "criminals" around Mugabe, who stepped down a week later.


Posted by: Fred || 01/18/2018 00:00 || Comments || Link || [336065 views] Top|| File under:
Drought-stricken Cape Town, SA could run out of water by April's 'day zero'
One of the world's favorite tourism designations, South Africa's iconic city of Cape Town, has less than a 100 days of water supply left if a drought is not relieved soon. The city's mayor, Patricia de Lille, has again urged Capetonians to conserve water in order to avoid "day zero," now forecast for April 21.

After three consecutive years of drought, the city's dams, sourced by rainfall, are sitting at just over 36 percent, with the last 10 percent of water unsuitable for drinking. Apart from asking neighbors to keep an eye on each other's consumption, the city has also been preparing how to deal with what looks like an inevitable shut down of the taps.

Using water driven in from other provinces, residents would rely on 200 distribution points across the city.

Cape Town has seven projects lined up to supplement water supplies, including desalination plants, water recycling and drilling into the earth's natural underground reservoir. But it's unclear whether such projects would be completed in time to prevent taps from running dry.
Posted by: Pappy || 01/18/2018 00:00 || Comments || Link || [336066 views] Top|| File under:
Caribbean-Latin America
Wave of looting shutters stores, spreads fear in Venezuela
[PRESSTV] A wave of looting by hungry mobs across Venezuela has left streets of shuttered shops in provincial towns and pushed some store owners to arm themselves with guns and machetes, stirring fear that the turmoil could spread to the capital Caracas.


Posted by: Fred || 01/18/2018 00:00 || Comments || Link || [336073 views] Top|| File under: Commies
Economy
Apple announces plans to repatriate $350 billion in overseas cash
[CNBC] The headline from Apple is that it will make a $350 billion "contribution" to the U.S. economy over the next five years, although it's unclear exactly how the company came to that number.

The company also promised to create 20,000 new jobs and open a new campus.

It said it expects to pay about $38 billion in taxes for the horde of cash it plans to bring back to the United States. This implies it will repatriate virtually all of its $250 billion in overseas cash.

Apple also said it will spend over $30 billion in capital expenditures over the next five years. About $10 billion in capital expenditures will be investments in U.S. data centers, the company said.

Apple added that it will spend $5 billion as part of an innovation fund, up from the $1 billion CEO Tim Cook announced last year on CNBC's "Mad Money."

The job creation will include direct employment and also suppliers and its app business, which it had already planned to grow substantially (app developers earned $26.5 billion in 2017.) The new campus will focus on customer support.

Wednesday's announcement indicates that Apple will still have hundreds of billions of dollars in cash. It could spend that money on buybacks, dividends or acquisitions or moonshot projects.
Posted by: Besoeker || 01/18/2018 00:00 || Comments || Link || [336065 views] Top|| File under:
India-Pakistan
Post-mortem points to rape before murder of minor in Mardan
[GEO.TV] Khyber-Pakhtunkhwa Inspector-General of Police Salahuddin Mehsud confirmed on Wednesday that the minor girl found dead in Mardan's Gujar Garhi area was strangled to death, but added that the post-mortem report points towards sexual assault.

"Looks like the culprit's intention was to sexually assault [the minor]," he told media here while detailing the incident.

The minor's post-mortem also shows signs of torture, the IG said.

Four-year-old Aasma went missing on January 13 from the Gujjar Garhi area and was found the next day at 3pm after efforts by the police and the family, Mehsud said.


Posted by: Fred || 01/18/2018 00:00 || Comments || Link || [336068 views] Top|| File under:
International-UN-NGOs
Trump to speak at Davos on Friday the 26th
[lefigaro] [auto translated by Google] In Davos, Donald Trump will be questioned about the climate and the risks of war

FOCUS - The US President will close the World Economic Forum on Friday, Jan. 26, as the organizers' annual Global Risk Survey puts climate disruption and armed conflict at the top of the list of threats.

The suspense is up. Donald Trump , the first US president to participate in the World Economic Forum in Davos for 18 years, will speak on the last day of the conference, which will be held this year from January 23 to 26. The head of the world's leading economic power has given itself the role of concluding the debates, while are expected 3000 participants, half of whom are responsible for companies, mostly multinationals. In addition, 70 heads of state or government will be present, as well as 38 leaders of international organizations (UN, IMF, World Bank, WHO, WTO, ILO among others).
Continued on Page 49
Posted by: 3dc || 01/18/2018 00:00 || Comments || Link || [336108 views] Top|| File under:
Government
Gov't workers 'butt hurt' over new 'work from home' rules
[Daily Caller] The United States Department of Agriculture (USDA) is changing an 8-year-old policy and restricting the amount of days federal employees can telecommute for work, Politico reports.

The USDA is cutting a policy that let workers telecommute for any number of days they could get approved by a supervisor.

"Employees will be permitted to telework two days per pay period and must be at their duty station four days each week," the USDA said in a statement to The Daily Caller News Foundation. "And, as was true under the old policy, supervisors must approve any telework agreement."

The new policy exempts collective bargaining agreements where more telecommuting days are allowed.

Many employees in the department are upset over the change, some of whom chose to work for the agency specifically because of the flexible rules on in-office work. The USDA says the new policy will affect about one-fifth of its current workforce, according to Politico.

The new policy will overwhelmingly affect members of the U.S. Forest Service (USFS), who often have offices in rural and remote areas. Some USFS members must commute through areas that are vulnerable to bad weather, such as through mountains.
Posted by: Besoeker || 01/18/2018 09:12 || Comments || Link || [336066 views] Top|| File under:
Home Front: Culture Wars
San Diego State lecturer will not teach classes after racist comments claims
Followup story on the A-Hole who also tried to get the Aztec mascot banned


[10News] A San Diego State University lecturer who sent racially offensive messages to a white student no longer has teaching duties this semester, an SDSU spokesperson said Wednesday.

Crystal Sudano said Oscar Monge made offensive comments in Facebook messages to her. The messages included talk about a black student being an "Uncle Tom," complaining about the "whiteness" of student government, and even calling Sudano a "White Savior," a term that sometimes refers to a white person who helps minorities to hide their own racism.

Sudano filed a complaint with the school. The California Attorney General's office investigated and determined Monge did harass and discriminate against Sudano because of her race, and threatened her grades, according to a report obtained by 10News.

Monge has not responded to a 10News request for comment.

Other instructors will take over the three classes Monge was scheduled to teach.
Posted by: Frank G || 01/18/2018 07:10 || Comments || Link || [336070 views] Top|| File under:
The People Fight Back - Theater Attendance At 24 Year Low
Damn, I love this shit! This is the price Hollywood (and the NFL) will pay for shitting on and insulting at least half the country for the past two or three decades.


[TheWrap] The National Alliance of Theater Owners (NATO) announced Wednesday that the national ticket average for 2017 rose 3.7 percent year-over-year to $8.93, up from $8.65 last year.

At that average, the estimated number of movie tickets sold last year is 1.23 billion. While that is only a rough estimate that does not account for the higher ticket prices for premium formats and theaters in more expensive cities like New York and Los Angeles, NATO's estimate is the lowest since 1993, when "Jurassic Park" was the top grossing film of the year and an estimated 1.24 billion tickets were sold.


Oh - and you might want to stop making shit movies. That would help as well. Baby steps, people!
Posted by: Raj || 01/18/2018 00:00 || Comments || Link || [336064 views] Top|| File under:
Who's in the News
29
[untagged]
3
Govt of Syria
2
Govt of Saudi Arabia
2
Boko Haram (ISIS)
2
Commies
2
Islamic State
2
Moslem Colonists
1
Govt of Iran
1
Govt of Iraq
1
Govt of Pakistain Proxies
1
Govt of Pakistan
1
Govt of Qatar (MB)
1
al-Shabaab (AQ)
1
Govt of Sudan
1
al-Nusra
1
Hamas
1
Hezbollah
1
Houthis
1
Sublime Porte
1
Jaish al-Islam (MB)
1
Taliban
1
Antifa
1
Palestinian Authority
1
PLO
1
Fatah
Bookmark
E-Mail Me
The Classics
The O Club
Rantburg Store
The Bloids
The Never-ending Story
Thugburg
Gulf War I
The Way We Were
Bio
Merry-Go-Blog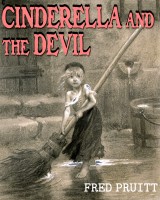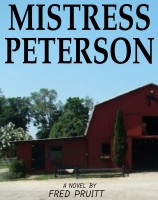 On Sale now!


A multi-volume chronology and reference guide set detailing three years of the Mexican Drug War between 2010 and 2012.

Rantburg.com and borderlandbeat.com correspondent and author Chris Covert presents his first non-fiction work detailing the drug and gang related violence in Mexico.

Chris gives us Mexican press dispatches of drug and gang war violence over three years, presented in a multi volume set intended to chronicle the death, violence and mayhem which has dominated Mexico for six years.
Click here for more information


Meet the Mods
In no particular order...


Steve White
Seafarious
tu3031
badanov
sherry
ryuge
GolfBravoUSMC
Bright Pebbles
trailing wife
Gloria
Fred
Besoeker
Glenmore
Frank G
3dc
Skidmark



Better than the average link...



Rantburg was assembled from recycled algorithms in the United States of America. No trees were destroyed in the production of this weblog. We did hurt some, though. Sorry.
44.197.101.251

Help keep the Burg running! Paypal: