-Short Attention Span Theater-
Meet the 101-Year-Old Preservationist Saving Agricultural History
[Gun & Garden] Mary Lib Winstead sits in the living room of the Merritt-Winstead House, where she was born in 1918. The windows are cracked against the stifling heat of a Roxboro, North Carolina, summer‐the house never had central air installed, but that doesn't seem to bother Winstead as she describes her lifelong love of restoration. In the carport, her 1980 GMC Caballero even sports a supportive bumper sticker: "Historic Preservation Is the Ultimate Recycling."

For almost half her life, Winstead has worked to save historic buildings in Person County, just south of the Virginia border‐an especially impressive feat considering she is now 101 years old, and just last fall finished her most involved project yet: an early-nineteenth-century farmhouse that looks as though it were plucked from the streets of colonial Williamsburg.

Winstead's mission to preserve the Roxboro area's architectural history began with her own family home, a colonial revival that her father, the town doctor, built in 1915. She and her late husband, Wharton, raised their four children there, making careful updates and cultivating lush gardens that landed the estate on the National Register of Historic Places. She began renovating in earnest, though, in the early 1970s, when she fixed up a log cabin for her oldest son to live in. There were many such structures on her family's tobacco farms‐cabins, clapboard homes, barns abandoned when the industry waned.

"It's about the history of our area," Winstead says of her ardor for reviving them. "It's fascinating to hear the stories that come with the homes." The oldest one, for instance, an early-1800s weatherboard house, belonged to a tobacco factory owner‐she also won it a National Register spot. "They built them so well back then," she says. "They did it right." Winstead wanted to do it right, too: She did much of the work herself over the years, faux-wood-graining doors, marbleizing mantels, and hunting period furniture.

Posted by: Besoeker || 06/26/2019 05:29 || Comments || Link || E-Mail|| [6481 views] Top|| File under:
Man caught performing disgusting act on neighbor's driveway...in Florida
[FoxNews] Police are looking for the man caught on camera defecating in a Florida homeowner's driveway, but the homeowner says all he wants is an apology.

Wilton Thomas came home from work on Saturday to find that a man had driven up to his house in a green vehicle, squatted down in the driveway and pooped, using his T-shirt to clean himself.
Posted by: Skidmark || 06/26/2019 00:00 || Comments || Link || E-Mail|| [6461 views] Top|| File under:
Pennsylvania man, 29, 'built a bomb out of butane tanks and metal staples in his hotel room to warn police about ALIENS who want to destroy the planet with a nuclear laser beam'
[Daily Mail, where America gets its news]
David Oxenreider, 29, is charged with manufacturing a weapon of mass destruction, causing or risking a catastrophe and reckless endangerment


Accused of planting a makeshift bomb outside Bahney House Hotel in Myerstown, where he had been living


State police bomb squad disabled the package, which consisted of two butane tanks, staples, hatchet and phone charges


Oxenreider said it was not his intent to hurt anyone, and that he wanted to draw the attention of police


He claimed that in 2014, he had an encounter with aliens that told him that if humans didn't 'start being good people,' they would destroy Earth


'When he tells people about his alien encounter, people say he is crazy,' the charging document stated


He converted to Islam a couple of years ago, taking the name Muhammad Shahid
It sounds like he was drawn to Islam about the same time the aliens contacted him. It was just the right age when paranoid schizophrenia blossoms, poor man.
Posted by: Skidmark || 06/26/2019 00:00 || Comments || Link || E-Mail|| [6481 views] Top|| File under:
Junk food irreversibly damages sperm by the time you're 20: Harvard study
[NYPOST] Pizza, candy, chips and other processed, high-fat food can cause permanent damage to sperm, according to a new study from Harvard University.
The researchers studied nearly 3,000 men ages 18 to 20 and found that vegetarians and those with diets rich in fruit, veggies, chicken and fish had higher sperm counts than those on a "Western diet" of processed meats and junk food. The results will be presented this week at the annual
Europe

...the land mass occupying the space between the English Channel and the Urals, also known as Moslem Lebensraum...

an Society for Human Reproduction and Embryology conference in Vienna.
"It's almost certain that this is down to an effect that those with the better diets are taking in more antioxidants," fertility expert professor Allan Pacey of Sheffield University tells The Independent. "With pizza, chips and red meat we know that the oxidative stress goes up and that is bad for sperm."
Harvard researchers expect the news to hit the male ego where it hurts.
Lead study author Jorge Chavarro tells the UK's Telegraph, "You would be surprised to see how sensitive young men are to things that might affect sperm count, because it's a perceived measure of masculinity."
The World Health Organization considers a normal sperm count to contain 39 million or more sperm per ejaculate. Study subjects who ate a Western diet were found to have 25.6 million fewer sperm per instance than the subjects with the best eating habits.
The researchers believe that processed foods damage the health of sperm-producing cells, or Sertoli cells. And though eating better can improve sperm health over time, Sertoli cells cannot be recovered ‐ meaning, even if you eat better later in life, bad habits early on can do irrevocable damage to sperm production.
Male infertility has skyrocketed over the last 15 years, according to one 2018 study, which reported dwindling sperm samples from the US and Spain.
Posted by: Fred || 06/26/2019 00:00 || Comments || Link || E-Mail|| [6474 views] Top|| File under:
Man 'dead for 20 minutes' brought back to life after being electrocuted
[NYPOST] A Michigan man is lucky to be alive after getting electrocuted, especially considering he was dead for 20 minutes before several shocks to his heart jolted him back to life.

"They brought in this perfect young man who had no vital signs," said Dr. Angel Chudler, an emergency room physician at Beaumont Hospital, according to the hospital's blog.

"I said to my team, 'We're bringing him back.' And then I said to him, 'You better come back!'"

And after another jolt from the defibrillator, 20-year-old Michael Truitt came back.

"When he became conscious again, he was like the Hulk, grabbing the railings and shaking the bed with huge strength. It took the entire care team to hold Michael," Yasmeen Bachir, a clinical nurse who helped care for Truitt, said in the blog post, which also stated that Truitt was "dead for 20 minutes" prior to resuscitation.

Truitt had been working with his stepdad at a home in Livonia when a metal ladder he was carrying touched a live electrical wire. He said he doesn't remember anything past that, but the homeowner called 911 and started CPR. It took about four minutes for paramedics to arrive and they attempted to revive him with the defibrillator while en route to the hospital, but he never regained a heartbeat in the ambulance.
Posted by: Fred || 06/26/2019 00:00 || Comments || Link || E-Mail|| [6464 views] Top|| File under:
Bangladesh
Man surrenders with severed head in hand
[Dhaka Tribune] A mentally-challenged man surrendered to the police after slaughtering a man in Nasirnagar upazila of Brahmanbaria.

The detainee, Lobu Das, 50, turned himself in to Nasirnagar

cop shoppe

on Tuesday with the severed head of the victim.

According to his statement, he committed the murder in Natmandir of the Gouramandir temple around 2pm on Tuesday.

The murder victim, Liton Ghosh, 35, was rom Kuliachor of Kishorganj. He was visiting his sister's house in Nasirnagar.

Police said Liton was sleeping in the Natmandir premises when Lobu Das slaughtered Liton with a sharp weapon.

According to locals, Lobu Das was suspected of killing his uncle in the same manner a few years back.

Nasirnagar

cop shoppe

OC Sajedur Rahman said: "Lobu Das surrendered to the police with the severed head of the victim. Liton's dead body is being sent to Brahmanbaria Sadar Hospital

for an appointment with Dr. Quincy

.

"We will investigate the matter when a case is filed by the victim's family."


Posted by: Fred || 06/26/2019 00:00 || Comments || Link || E-Mail|| [6465 views] Top|| File under:
Caribbean-Latin America
What's an advanced Russian warship doing in Havana harbor?
[Yahoo] One of the Russian navy's most advanced warships entered Havana's harbor Monday and docked at the port used until this month by U.S. cruise lines. Here are some questions and answers about the Admiral Gorshkov's travels through the Caribbean.
Posted by: Skidmark || 06/26/2019 00:00 || Comments || Link || E-Mail|| [6463 views] Top|| File under: Commies
Guaidó: There is a plan for Venezuelans to return to the country when the usurpation ceases
[ELUNIVERSAL] The president of the National Assembly (AN), Juan Guaidó

...President of Venezuela's National Assembly, recognized as president of the nation by countries other than Russia, China, Cuba, and kindred beacons of personal liberty...
, said on Tuesday during his arrival at the federal palace that there is a scheme for professionals, technicians, citizens of Venezuela to return to the country when the usurpation ceases.

In addition, the opposition leader said that they live " the worst dictatorship of the 21st century, which has very severe consequences for the population, and we are addressing the causes to be able to achieve a change ".

The engineer also pointed out that the pertinent procedures are being handled so that the migratory emergency in the region is dealt with. He stressed that the decision of the Chilean government about requesting visas from migrants colonists from Venezuela, is complying with "consular procedures that countries demand sovereignly."

Guaidó, referring to the obstacles that the countries of the region have placed on Venezuelans, said that each country is sovereign. " They have received almost five million Venezuelans, the UN has shown that migration always benefits the host country in the medium and long term, in the short term today the health system in Colombia and some in the region is saturated, and we understand that "he said.

He also indicated that he remains concerned about the situation of Venezuelans who are stranded on the borders between Peru and Chile, and those who are being captured by irregular groups. " For us, a Venezuelan who is on the border of Chile, Ecuador or Peru is a responsibility, " he said.

Posted by: Fred || 06/26/2019 00:00 || Comments || Link || E-Mail|| [6462 views] Top|| File under: Commies
Guaidó complaint of arrest of seven Venezuelan military and police
[ELUNIVERSAL] The opposition leader Juan Guaidó

...President of Venezuela's National Assembly, recognized as president of the nation by countries other than Russia, China, Cuba, and kindred beacons of personal liberty...
denounced on Tuesday the detention of five Venezuelan soldiers and two

coppers

, including a general, by intelligence agents, and said his whereabouts are unknown.

"Today it is a duty for us to denounce the forced disappearance" of a general, two colonels, a corvette captain and a lieutenant of the Armed Forces, said the head of Parliament, recognized as president in charge of Venezuela by fifty countries.

During a legislative debate that denounced the "persecution" against the disgruntled uniforms with the Government of Nicolás Maduro, Guaidó also referred to the "disappearance" of two commissioners of the scientific police (Cicpc), known over the weekend, AFP reported.

The military were arrested last Friday after participating in a meeting, said deputies who say that they are captors of military counterintelligence agents, although relatives point to the intelligence service.

Guaidó did not detail the reasons for the captures, although he indicated that these cases show that "there are officials willing to side with the Constitution" and not Maduro, whom he calls a "usurper" of power.

The congressmen who took part in the debate criticized that the arrests took place in the middle of the visit of the high commissioner of the United Nations


...boodling on the grand scale...


(UN) for Human Rights, Michelle Bachelet, who asked for the release of imprisoned opponents before leaving on Friday.

The opponent, who tries to break the military support to the Government for five months, called once again the Armed Forces to break with Maduro, whom he blames for the worst economic crisis in the oil country in its recent history.

Posted by: Fred || 06/26/2019 00:00 || Comments || Link || E-Mail|| [6465 views] Top|| File under: Commies
Caucasus/Russia/Central Asia
Jailed daughter of late Uzbek leader returns $1 billion to state
[DAWN] The placed in durance vile
Drop the gat, Rocky, or you're a dead 'un!
daughter of Uzbekistan's former leader has begged his successor to release her after claiming she gave more than one billion dollars to the state, while an anti-fraud ruling in her former home of Switzerland

...home of the Helvetians, famous for cheese, watches, yodeling, and William Tell...
deepened her troubles.

Gulnara Karimova, the 46-year-old daughter of the late strongman Islam Karimov, was sentenced to a decade behind bars by an Uzbek court in 2017 on fraud and money-laundering charges. In a statement via Instagram on Sunday she stopped short of acknowledging guilt but apologised to the people of the Central Asian nation for "disappointment that I might have brought".

The former diplomat and popstar said she had given more than $1.2 billion (one billion euros) of her "personal assets" to the state "in the interest of the republic's budget".


"all of which was earned investing in cattle futures.."


The Russian-language story shared on her daughter Iman Karimova's Instagram page also said Karimova and her legal team had relinquished claims to $686 million kept in foreign banks.

"It's authentic," Karimova's Swiss lawyer Gregoire Mangeat told this news agency of the Instagram post on Monday, while declining to comment on its contents. Karimova's apparent appeal came on the eve of an announcement by the Swiss attorney general on Monday that Switzerland had sent 130 million Swiss francs ($133 million) to Uzbekistan formerly held in bank accounts in the Europe

...the land mass occupying the space between the English Channel and the Urals, also known as Moslem Lebensraum...
an country.

The move follows a first conviction in an anti-corruption investigation in Switzerland in which Karimova is believed to have been a central figure.

The Swiss attorney general said the return of funds followed a Swiss court's conviction of an unnamed "relative of Gulnara Karimova".

The male relative was accused of moving money around bank accounts "to prevent the origin and actual destination of the funds from being identified," the attorney general said in a statement.


Posted by: Fred || 06/26/2019 00:00 || Comments || Link || E-Mail|| [6462 views] Top|| File under: Tin Hat Dictators, Presidents for Life, & Kleptocrats
Europe
Suspected WWII bomb blasts crater in German field
[DAWN] A bomb likely dating to World War II went kaboom! in a field in western Germany leaving a huge crater but no injuries, police said on Monday.

The explosion left a 10-metre (33 feet) wide and four-metre deep hole after residents in Limburg heard a loud noise and felt the earth shake on Sunday morning.

"The crater was examined on Monday by an explosive ordnance clearance service to find possible fragments," a police

front man

said.

"The area was used for target practice during the Second World War," he added.

A bomb disposal service

front man

said it was "highly possible" WWII ordnance was involved. A local government

front man

in the nearby city of Darmstadt told German daily Bild it was believed the bomb had a chemical-based delayed timer which could have finally eroded.
Posted by: Fred || 06/26/2019 00:00 || Comments || Link || E-Mail|| [6463 views] Top|| File under:
India-Pakistan
Lahore court grants bail to two Chinese men held for human trafficking
[DAWN] A Lahore sessions court on Tuesday accepted the bail applications of two Chinese men who the Federal Investigation Age
ncy (FIA) alleged were involved in human trafficking and using their wives for prostitution.


"The check cleared"


The court delivered its verdict following the testimony of the men's wives. According to the women, they had married their husbands lawfully and wished to continue living with them.

"The FIA's case is not based on facts," one of the wives told the court.

The FIA prosecutor, on the other hand, said that the two men were involved in using their Pak wives for prostitution in China and that they would flee the country if given bail.

After hearing the arguments, the court ruled in favour of bail.

FIA has over the past two months arrested scores of Chinese nationals and their suspected local abettors from various parts of the country in connection with its investigation into a transnational gang allegedly involved in contracting fake marriages between Chinese men and Pak women, who are later forced into prostitution and the illegal organ trade.

The Foreign Office has backed the Chinese government's stance on the matter and said that Beijing has offered Islamabad "all possible cooperation" in the matter.


Posted by: Fred || 06/26/2019 00:00 || Comments || Link || E-Mail|| [6470 views] Top|| File under: Govt of Pakistan
10-year-old girl allegedly raped by stepfather in Islamabad
[DAWN] A minor girl was allegedly raped by her stepfather at their residence in Islamabad earlier this month, the girl's mother has alleged.

A First Information Report (FIR) of the incident has been registered under Section 376 (punishment for rape) of the Pakistain Penal Code at Women's Police Station in the capital on the mother's complaint.

A medical examination of the child is being conducted.

The woman, who is a domestic worker, stated in her complaint that she has three young daughters from her marriage to her first husband.

She said she married her second and current husband six years ago and has been living at his residence in

Moslem

Colony near Bari Imam along with her daughters.

According to the woman, one afternoon after returning from work, she found her 10-year-old daughter in a distressed state. Upon asking, the child revealed that she had been subjected to rape by her stepfather 15 days earlier.

After registration of the case, police arrested the suspect and obtained his two-day physical remand from a local court.


Posted by: Fred || 06/26/2019 00:00 || Comments || Link || E-Mail|| [6463 views] Top|| File under:
Science & Technology
The golden asteroid that could make everyone on Earth a billionaire
[RT.com] Whether it was the Big Bang, Midas or God himself, we don't really need to unlock the mystery of the origins of gold when we've already identified an asteroid worth $700 quintillion in precious heavy metals.

If anything launches this metals mining space race, it will be this asteroid--Psyche 16, taking up residence between Mars and Jupiter and carrying around enough heavy metals to net every single person on the planet close to a trillion dollars.

The massive quantities of gold, iron and nickel contained in this asteroid are mind-blowing. The discovery has been made. Now, it's a question of proving it up.

NASA plans to do just that, beginning in 2022.

Of course, says veteran miner Scott Moore, CEO of EuroSun Mining "The 'Titans of Gold' now control hundreds of the best-producing properties around the world, but the 4-5 million ounces of gold they bring to the market every year pales in comparison to the conquests available in space."

In the decades to come, if you want to be a gold titan, you'll have to get your feet off the ground. The real titans will be far from Earth.

Moore should know: He heads up a junior mining company that is seeking a seat at the titan table with the biggest in-development gold mine in Europe.

The 21st-Century Gold Rush

Can we actually extract this space gold? That is the quintillion-dollar question, certainly.

Speaking to Outerplaces, Professor John Zarnecki, president of the Royal Astronomical Society, estimates that it would take around 25 years to get 'proof of concept', and 50 years to start commercial production.

Of course, it all depends on two key things: Economic feasibility and our advancement of space technology.

And then, we're not alone, either. There are other world powers who would like to get their hands on that asteroid, as well. China definitively plans to dominate this race.

Mitch Hunter-Scullion, founder of the UK-based Asteroid Mining Company, tells the BBC that this is definitively the next industry "boom".


Much more at link
Posted by: Seeking Cure For Ignorance || 06/26/2019 11:31 || Comments || Link || E-Mail|| [6497 views] Top|| File under:
Clint Eastwood will film new movie in Georgia despite Hollywood outrage over the abortion law
[MAIL] While major Hollywood studios consider boycotting Georgia over a controversial new abortion law, Clint Eastwood will produce and direct a movie in the Peach State about the bombing of the 1996 Summer Olympics in Atlanta.

The 89-year-old Dirty Harry legend is in line to oversee production of The Ballad of Richard Jewell.

The filming of the movie is scheduled to begin sometime this summer, according to WXIA-TV.

Jewell worked as a security guard at Atlanta's Centennial Olympic Park at the time of the July 27 bombing, which killed one person, injured more than 100 and marred the 1996 Olympics.

Jewell was at first praised because he discovered a suspicious knapsack that contained the pipe bomb and helped evacuate people from the park. But he was later named as a chief suspect by the FBI on grounds that he may have acted as a lone bomber.

Jewell, who sued some media outlets for defamation after he was cleared, worked as a law enforcement officer after the episode.

Eric Robert Rudolph pleaded guilty to the bombing in 2005 and is serving life in prison for it and other attacks.

Jewell, who had diabetes and kidney ailments, died in August 2007. He was 44 years old.

The actors who are scheduled to star in the movie include Kathy Bates, Olivia Wilde, Jon Hamm, and Sam Rockwell.

Unlike some of his colleagues in the industry, Eastwood does not appear to be signing on to a Hollywood boycott of Georgia.

Eastwood, a registered Republican who considers himself libertarian, has not been shy about making his political views known. In 2012, he endorsed Mitt Romney in his failed bid to defeat the incumbent, then-President Barack Obama.

Posted by: Besoeker || 06/26/2019 05:39 || Comments || Link || E-Mail|| [6472 views] Top|| File under:
Former Fox News reporter says he left because of 'partisan misinformation'
[The Hill] Former Fox News reporter Carl Cameron said Monday that he left the network favored by conservatives because "right-wing hosts drowned out straight journalism with partisan misinformation."

Cameron made the remarks in a promotional video about why he joined Front Page Live, a website whose goal is, in part, to serve as an antidote to the conservative Drudge Report.
Posted by: Besoeker || 06/26/2019 05:16 || Comments || Link || E-Mail|| [6465 views] Top|| File under:
Chicago restaurant employee spits in Eric Trump's face
[Breitbart] According to sources familiar with the matter, Eric Trump had, with a group of people, come into Aviary, an upscale lounge in Chicago, and the young woman‐an employee of the establishment‐came right up to him and spit in his face. Per an eyewitness, she murmured inaudibly something that sounded like it was anti-Trump. Then Secret Service agents who were there protecting Eric Trump jumped into action and took the woman into custody. She was put in handcuffs and placed in a police paddy wagon, a source with knowledge said. Eric Trump decided not to press charges against the woman in the end, and she was released from police custody.
Posted by: Besoeker || 06/26/2019 04:58 || Comments || Link || E-Mail|| [6473 views] Top|| File under:
Wayfair employees plan walkout to oppose furniture sales to migrant detention facilities
[BostonGlobe] Employees of the Boston-based online housewares giant Wayfair announced Tuesday that they would stage a walkout at the company's Back Bay offices Wednesday to protest the company's decision to sell furniture to operators of facilities for migrant children detained at the southern US border.

According to a Wayfair employee who asked not to be identified for fear of retribution, Wayfair employees learned last Wednesday that a $200,000 order of bedroom furniture had been placed by BCFS, a government contractor that has been managing camps at the border.

"We were disheartened and concerned about Wayfair's business" with BCFS, the employee said, and so employees decided to act. Within hours, a group of 50 employees began drafting a letter to the company's executive leadership, with included cofounders Niraj Shah, Steve Conine, and the entire board, outlining their concerns. More than 547 employees signed the letter before it was handed off to the leadership team.


And I, today, sent a "Bye Felicia" note to Wayfair.
Posted by: Anomalous Sources || 06/26/2019 00:00 || Comments || Link || E-Mail|| [6465 views] Top|| File under:
Who's in the News
29
[untagged]
10
Islamic State
8
Taliban
5
Govt of Iran
4
Commies
4
al-Nusra
4
Houthis
3
Arab Spring
3
Govt of Pakistan
2
Narcos
2
Hezbollah
1
Tin Hat Dictators, Presidents for Life, & Kleptocrats
1
al-Qaeda in North Africa
1
Govt of Iran Proxies
1
Govt of Iraq
1
Hamas
1
Muslim Brotherhood
1
PLO
1
Sublime Porte
Bookmark
E-Mail Me
The Classics
The O Club
Rantburg Store
The Bloids
The Never-ending Story
Thugburg
Gulf War I
The Way We Were
Bio
Merry-Go-Blog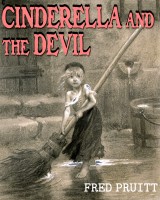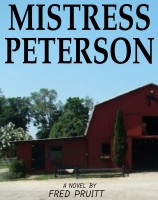 On Sale now!


A multi-volume chronology and reference guide set detailing three years of the Mexican Drug War between 2010 and 2012.

Rantburg.com and borderlandbeat.com correspondent and author Chris Covert presents his first non-fiction work detailing the drug and gang related violence in Mexico.

Chris gives us Mexican press dispatches of drug and gang war violence over three years, presented in a multi volume set intended to chronicle the death, violence and mayhem which has dominated Mexico for six years.
Click here for more information


Meet the Mods
In no particular order...


Steve White
Seafarious
Pappy
lotp
Scooter McGruder
john frum
tu3031
badanov
sherry
ryuge
GolfBravoUSMC
Bright Pebbles
trailing wife
Gloria
Fred
Besoeker
Glenmore
Frank G
3dc
Skidmark
Alaska Paul



Better than the average link...



Rantburg was assembled from recycled algorithms in the United States of America. No trees were destroyed in the production of this weblog. We did hurt some, though. Sorry.
3.239.58.199

Help keep the Burg running! Paypal: