-Lurid Crime Tales-
Trump Preps Executive Order To Halt Illegals From Entering United States [Video]
[Victory Girls] In the midst of all the other news concerning hack lawyer Michael Avenatti, the explosive-ish devices sent to prominent Democrats, and the media's caterwauling; the pending invasion of illegals has crept north. Which has led to President Trump ordering troops to the border and prepping an Executive Order to block illegals from crossing into the United States.

And, on cue, folks are throwing massive hissy fits because:

A. TRUMP ELEVENTY!!

B. They are all innocent and just want a better life (ignore the criminal behavior in their past please)

C. The CHILDREN! ...some of whom AREN'T., And some who've been sent on this path w/o parents or any support at all

D. It takes time, lots and lots of time to verify credible applications for asylum

So yeah, one can't just waltz across a border and say I"M OPPRESSED AND LIFE IS IN DANGER! and that country will nod, say OK! and let them in. Sorry Charlie, that's not how this works.
Posted by: Besoeker || 10/28/2018 07:58 || Comments || Link || E-Mail|| [6539 views] Top|| File under:
Twitter users flabbergasted as liberal GQ writer blames Jews and the Embassy Move for Pittsburgh Mass Shooting
[Right Scoop] Twitter, which I don't really mess with but I read, is home to all kinds of absolutely moronic things. And after a major and terrible event it's even more true than usual. So it's not exactly surprising that a liberal idiot made an ass of herself today. No, what's surprising is the particular stupid train of thought she chose to share.

She blamed the shooting in Pittsburgh on Trump's announced move of the U.S. embassy from Tel-Aviv to the Israeli capital of Jerusalem.


This hateful lib tool is named Julia Ioffe
Posted by: Besoeker || 10/28/2018 02:54 || Comments || Link || E-Mail|| [6489 views] Top|| File under:
-Short Attention Span Theater-
Book Thread - 10/28/18
Riches! After Doughnut Hole submitted his Book Of The Week (see next post, below) a few days ago, this unexpectedly appeared from swksvolFF after a long hiatus. Dear Reader, I know that you will feel as utterly spoilt as I do.

Guts 'N Gunships
What It Was Really Like To Fly Combat Helicopters In Vietnam
Mark Garrison
Garrison, 2015


I was in the middle of a personal accounting of events kick when I came across a taped interview with Mr. Garrison. He was telling a story about a mission being a bit too exciting. Something about how he told the story grabbed my attention, so I decided to check out his book. He of course begins at the beginning.

Page 6

Now, please understand that I didn't want to do any of this crap. None of these choices were mine. Like kids across the nation I was caught in circumstances beyond my control, and I felt that my choices were bad, worse, and worst. I was just a twenty-year-old kid from a small town in southern Illinois. Just a few years before, I had been playing Pony League baseball. My biggest problem was that I couldn't afford to buy a decent baseball glove. Needless to say, my problems had now escalated by about six order of magnitude.

Mr. Garrison shares 68 different short stories, from basic to his flight home. The stories are connected in a timeline, but stand on their own, making this book excellent for a quick 5 minute read or to read the entire book in an afternoon. These are adult stories, with adult language and antics. The language is clean, just adult in topic.

Page 120

With a scotch on the rocks in one hand, I took the other and knocked on the flimsy wall next to the olive drab blanket that hung over the door. I thought someone had to be in there as loud as the Led Zeppelin music was blaring. There was a short wait before a hand appeared that grabbed the door blanket and moved it aside.

Again, being a personal account book it is difficult to share passages without giving away the story. I enjoyed reading the stories; I would suggest the paperback at just under $15 unless you are into Kindle or, like me, go for Hardcover which at about $26, well, it is a quality bound book but for one read, a bit steep.
Posted by: swksvolFF || 10/28/2018 00:00 || Comments || Link || E-Mail|| [6473 views] Top|| File under:
Book of the Week: Major General George H. Sharpe and the Creation of American Military Intelligence in the Civil War
It has been some time since swksvolFF's life got so busy between his business, children, and fighting fires that he had to give up his regular Sunday column, "This Week In Books", the discussions of which here at Rantburg added greatly to my understanding as well as my personal library. My gratitude to Doughnut Hole, who was inspired by this newly released volume to share it with us. I can only hope this piece is the first of many.
Major General George H. Sharpe and the Creation of American Military Intelligence in the Civil War
By Peter G. Tsouras
Casemate, 2018

Chapter 1, Page 12:

Colonel George Henry Sharpe, commander of the 120th New York Volunteers was probably not a very happy man in early February 1863. His regiment had not seen much combat since it was formed the previous August when it marched off to war from Kingston, New York. Instead, it was wasting away from sickness in the despondent camp at Falmouth, Virginia, after the disastrous defeat of the Army of the Potomac in December at Fredericksburg and the demoralizing "Mud March" of mid-January. Sharpe was an talented man with an active intelligence, and in the cold and mud of the camp near Falmouth he was intensely frustrated. But he cared for his men as intensely as a mother hen, and they returned the affection, asking him sometimes to lead them, in his fine voice, in a variation on "Benny Heaven's Oh" whose last verse was touch with the sadness all now felt.



From the courts of death and danger, from Tampa's deadly shore,
A wail of manly grief comes up, O'Brien is no more.
In the land of sun and flowers, his head lies pil-lowed low,
No more he'll sing Petite Coqulle, at Benny Haven's O.'

Page 48:

Sharp's service at Fredericksburg also brought him to the attention of his corps commander - Hooker. Sickles was a close friend of Hooker as well. Sickles had not stinted his praise of Sharpe.

A biographer of Sharpe and a family relation, G.B.D. Hasbrouck, had another account of how Sharpe came to Hooker's attention. Hooker was impressed with Sharpe's timely and useful command of French on the battlefield. A New York regiment of French immigrants, whose knowledge of English in an emergency left something to be desired. was being mishandled by its English-only-speaking commander, and milled in confusion, threatening to make a break in the line of battle. Sharpe intervened to issue the commands in fluent parade-ground French, which sent regiment property into the line.

When Hooker took command, he asked to learn the name of the officer who had put the French-speaking regiment into its proper place in the line. Finding it was Sharpe, he ordered the colonel to his headquarters for an interview. He asked Sharpe if he had indeed been the officer who had helped the regiment; when he relied that he was, Hooker further asked how rapidly he could translate French. Sharpe told him he could translate it as fast as he could read it. Hooker had been interested in translating a French book on the organization of a secret service and asked Sharpe to do it as soon as possible. Sharpe quickly delivered the translation and requested to return to his own regiment. Instead, Hooker asked him to prepare a plan for the organization and operation of a secret service to obtain information from the enemy.
Posted by: Doughnut Hole || 10/28/2018 00:00 || Comments || Link || E-Mail|| [6482 views] Top|| File under:
-Signs, Portents, and the Weather-
Medical Expert: Migrant Caravan Could Pose Public Health Threat
[Breitbart] "It just makes no sense from a public health standpoint to let in a lot of people who have not been screened," Orient told Amanda House, deputy political editor for Breitbart News and host of Breitbart News Sunday on the SiriusXM Patriot Channel.

Orient said that unlike the days when Ellis Island was the place where migrants were tested for diseases and put in quarantine to protect against diseases in the incubation stage, in recent years people have been allowed to enter the country and settle across the country without proper screenings.

Orient said border security is not only important for public safety but for public health.

"I think we really need to control entrance to our county," Orient said.

"It just doesn't make any sense in these days of exotic diseases [and] increasing antibiotic resistance to be allowing an invading flood of people," Orient said.

The Trump administration, including President Donald Trump, has said it will not allow this latest and largest group of as many and 14,000 migrants to enter the country and that the U.S. military will be used to make sure the border is not breached.

The Military Times is reporting that the Department of Defense will be deploying "800 active-duty troops, not National Guard forces, to increase the 2,100 National Guardsmen" already stationed along the border.
Posted by: Besoeker || 10/28/2018 01:45 || Comments || Link || E-Mail|| [6466 views] Top|| File under:
Arabia
It's Unnecessary to Pick Sides in the Gulf. America Should Stop.
[Defense One] U.S. Treasury Secretary Steven Mnuchin's decision to back out of Saudi Arabia's Future Investment Initiative, "Davos in the Desert," is the first smart move the Trump administration has made in the aftermath of the killing of Saudi dissident Jamal Khashoggi. Trump promised a foreign policy guided by a strategy of "Principled Realism," yet his administration's handling of the crisis has been neither principled nor realist.

Instead of working to reassure the Saudis and sweep this issue under the rug, a more realist policy would take advantage of Riyadh's mistake to stand up for our interests and values, bring balance back to our relationship, and get a better deal for America.

Many of Trump's advisors seem to operate under the illusion that America is in a weak position in dealing with the Saudis. (Thus, Secretary of State Pompeo's short-notice trip to Riyadh and the caution with which the administration has reacted to the killing; thus, the warnings that America could lose Saudi investments if it doesn't play nice; thus, the indulgence of the new Saudi narrative: that the attack was ordered by a regime insider gone rogue.)

But do the Saudis really have America over a barrel?

Power in negotiations comes from alternatives‐or, as candidate Trump put it in 2016, "When the other side knows you're not going to walk, it becomes absolutely impossible to win...you just can't win." America's alternatives here are solid. The United States enjoys a very strong position in the region. Our vital interests there are to ensure that no a regional hegemon arise to disrupt the global oil market and that no transnational terrorists threaten America.
Posted by: Besoeker || 10/28/2018 02:51 || Comments || Link || E-Mail|| [6485 views] Top|| File under:
Economy
Another booming quarter, and even Democrats can't complain about the economy
[Wash Examiner] Last Dec. 22, President Trump signed the tax reform bill ‐ you know, the one that all Democrats loudly decried (but only a few decry now) as the "tax scam." That bill came on top of several major deregulatory measures during Trump's first year.


A CAT operator appears to be preparing to construct a protective 'containment berm' around a battery of new 210 barrel storage tanks.


On Friday, we saw the results for the second quarter since the "tax scam" went into effect. And guess what? Its unexpectedly strong 3.5 percent annualized growth is a strong follow-up to the 4.1 percent growth in the second quarter of the year. Together, that makes for the best two-quarter stretch since 2014.

Inflation is down to a 1.6 percent annual rate. Consumer spending is up by 4 percent. Unemployment is down ‐ especially black and Hispanic unemployment ‐ and nearly 4 million new jobs have been created since January 2017. Real wages have risen in each of the last five months in a row.

Forecasters now project that the next quarter's report will show 3 percent growth, which would make for the best three-quarter period since before the recession and financial crisis of a decade ago.

That's a lot of evidence of success. But if you really want to see the effect that tax reform is having on the economy, then just look at this year's election and the rhetoric surrounding it.

Yes, Democrats and their partisans in the media are attacking President Trump loudly and all other Republicans with him. They decry Trump as a ruthless fascist and racist who is killing millions of people and will destroy the planet using nothing but his mouth.
Posted by: Besoeker || 10/28/2018 01:37 || Comments || Link || E-Mail|| [6496 views] Top|| File under:
Europe
A human rights court upheld an Austrian woman's conviction for disparaging the Prophet Muhammad.
[The Atlantic] A few years ago, I appeared on a live Egyptian television show hosted by a conservative Muslim with jihadist sympathies. He lured me on by offering to answer any question I had about Islam, including, he said, "whether the Prophet Muhammad was a child molester." The host seemed awfully open-minded, I thought, given how humorless jihadists tend to be about their Prophet. When the lights went up and the program began, I mentioned the child-molester issue, and the host remained true to his word, neither bursting into a rage nor chiding me for my impertinence. (I wrote about the experience for the November 2012 issue of the magazine.)

Around the same time, a woman referred to as E.S. was convicted in Austria for, in effect, not phrasing her identical curiosity in the form of a question. On Thursday, the European Court of Human Rights (ECHR) upheld her 2011 conviction for "disparagement of religious precepts," a crime in Austria. The facts of what E.S. did are not in dispute. She held "seminars" in which she presented her view that Muhammad was indeed a child molester. Dominant Islamic traditions hold that Muhammad's third wife Aisha was six at their marriage and nine at its consummation. Muhammad was in his early fifties. The Austrian woman repeated these claims, and the Austrian court ruled that she had to pay 480 Euro or spend 60 days in the slammer. The ECHR ruled that Austria had not violated her rights.


Posted by: Besoeker || 10/28/2018 02:37 || Comments || Link || E-Mail|| [6508 views] Top|| File under: Moslem Colonists
Home Front: Politix
The Heidi Heitkamp's Kavanough 'Pay Off' - She loses the race, but walks away with the dough
[Hot Air] Seems productive. Her vote didn't stop Kavanaugh and might very well have doomed her in a must-win state for Democrats, but here's 12 million bucks that would have been more useful to Phil Bredesen or Bill Nelson as gratitude for being part of the Resistance.

It's the candidate equivalent of one of those insanely lucrative GoFundMe campaigns for Trump enemies like Andrew McCabe and Peter Strzok. There is no bottom to the reservoir of ResistanceBucks.

What's ex-Senator Heitkamp gonna do with all of this campaign dough? Unlike Beto!, another lavishly funded lost-cause hero, she doesn't have a presidential run to plan.
Posted by: Besoeker || 10/28/2018 05:39 || Comments || Link || E-Mail|| [6486 views] Top|| File under:
India-Pakistan
Banned groups
[DAWN] WHEN the move was announced earlier this year, it appeared that the state was beginning to take seriously the fight against

holy warrior

and

Lions of Islam

groups that had until then largely avoided scrutiny and sanctions.

Unhappily, that now seems to have been little more than a familiar last-minute effort to temporarily avoid international scrutiny and censure.

The Jamaat-ud-Dawa


...the front organization of Lashkar-e-Taiba...


and Falah-e-Insaniyat


...the current false nose and mustache of Jamaat ud-Dawa, which was the false nose and mustache of Lashkar e-Taiba...


Foundation, offshoots of and widely perceived to be fronts for the banned Lashkar-e-Taiba

...the Army of the Pure, an Ahl-e-Hadith terror organization founded by Hafiz Saeed. LeT masquerades behind the Jamaat-ud-Dawa facade within Pakistain and periodically blows things up and kills people in India. Despite the fact that it is banned, always an interesting concept in Pakistain, the organization remains an blatant tool and perhaps an arm of the ISI...
, were outlawed in Pakistain in February via a presidential ordinance amending the Anti Terrorism Act, 1997. Even though the presidential ordinance was suddenly moved ahead of what turned out to be a fateful Financial Action Task Force meeting in

Gay Paree

, it was a sound decision to ban groups active in Pakistain that have been blacklisted by a UN Security Council committee on sanctions against terrorist groups.

Aligning Pakistain's domestic policies with its international obligations is a welcome and necessary step.

Yet, presidential ordinances have been constitutionally curtailed, and as soon as the ordinance to amend the ATA was passed, a 120-day expiration countdown began.

In April, it was reported that the federal government was considering placing a bill before parliament to replace the presidential ordinance. But parliament's term ended in May; a caretaker government was in place till August; and now lawyers for Hafiz Saeed



...founder of Lashkar-e-Taiba and its false-mustache offshoot Jamaat-ud-Dawa. The United Nations declared the JuD a terrorist organization in 2008 and Hafiz Saeed a terrorist as its leader. Hafiz, JuD and LeT are wholly-owned subsidiaries of the Pak intel apparatus, so that amounted to squat...


have told the Islamabad High Court where they are challenging the JuD and FiF bans that the presidential ordinance has lapsed.

Staggeringly, this has happened as a FATF team has visited Pakistain as part of a year-long compliance assessment and determined that Pakistain's overall progress has been unsatisfactory when it comes to removing this country from the FATF grey list.

Nacta, which maintains and regularly updates a list of banned groups in the country, no longer has either the JuD nor the FiF listed as a proscribed group on its website.

While the JuD and FiF, and all groups that face state sanction and closure, are entitled to and must receive due process, the legal process should not be reduced to a farce.

If in February an assessment was made that Pakistain should expand the list of banned groups to include groups that have been banned by the UNSC sanctions committee, what has changed between then and now to justify a reversal of that decision?

The opaque and, at times, irrational decision-making that has characterised Pakistain's fumbling attempts at rolling back some

holy warrior

groups and

Death Eater

networks not only harm the country's international standing but will make it more difficult to eventually win the fight against all forms of terrorism, militancy and extremism.

Prime Minister Imran Khan

... aka Taliban Khan, who who convinced himself that playing cricket qualified him to lead a nuclear-armed nation with severe personality problems...
has pledged to reinvigorate and purposefully implement the National Action Plan. The military leadership has consistently maintained that there is no space for terrorism, militancy and extremism of any stripe inside Pakistain.

The national leadership must deliver on its promises.


Posted by: Fred || 10/28/2018 00:00 || Comments || Link || E-Mail|| [6463 views] Top|| File under: Govt of Pakistain Proxies
Iraq
Corrupt figures in Iraq's Integrity Commission: Totally normal!
[ENGLISH.ALARABIYA.NET] One of Iraq's parliamentary members thought it is too much that a person who has many corruption cases against him would seek to become a member of the parliament's Commission of Integrity. The outraged MP said there was one specific person who is accused of committing fraud and embezzlement to the tune of 84 billion dinars (over $70 million).

It is not strange that the MP who has corruption cases against him seeks to become a member of the Integrity Commission, as he would like to bury his corruption files. There is however a more important question that the outraged MP should have asked and it is how did the MP whom he is referring to and who has all these major corruption cases against him even manage to become a member in the legislative authority?!

EVADING JUSTICE
The criticized MP was not named. However,


a poor excuse is better than no excuse at all...


we know that he is not the only one of the members in the current parliament who has been accused of such cases. Some of the tainted MPs have in fact already been convicted and sentenced to prison terms and fines but they managed to evade justice thanks to the 2016 amnesty law.

This piece of legislation rescinded convictions against hundreds of people convicted of terrorism charges (most of whom are Sunni), in lieu of the dropping of corruption cases against hundreds of people convicted of corruption (most of whom being Shiite).

What is worse is that some of the

gunnies

who were granted amnesty found their way again to their terror groups and no action was taken to prevent this. Meanwhile,


...back at the barn, Bossy's udder had begun to ache...


those who were convicted in corruption cases, returned to their previously held high positions as governors, general managers, etc.

BLATANT CORRUPTION
Others continued to contest in elections on the list of parties that were not ashamed of their corruption. These candidates "won" and became MPs, thereby enjoying all the immunities that prevent their accountability and prosecution. This happened in spite the fact that Iraqi law prohibits any person from holding a public position if convicted of felony or any dishonorable misdemeanor, and corruption cases are one of the most dishonorable crimes!

Two of the currents MPs, who were governors before the elections, were transferred to the judiciary over corruption cases proven against them in court and verdicts were passed against them. However,


a poor excuse is better than no excuse at all...


they managed to evade the judgment based on the the amnesty law and returned to their previous appointments and then participated in the recent elections and "won"!

In the wake of this situation, the aforementioned outraged MP should not be surprised that his corrupt colleagues seek to become members of the Integrity Commission, especially when he knows the situation well and that there is nothing new to this country which is totally mired in corruption from the highest authority to the smallest employee in its administration.


Posted by: Fred || 10/28/2018 00:00 || Comments || Link || E-Mail|| [6463 views] Top|| File under: Govt of Iraq
Syria-Lebanon-Iran
Hezbollah and the task of creating 'the incapable state'
[ENGLISH.ALARABIYA.NET] Variations in interpreting the Lebanese constitution are Hezbollah's sharpest weapon to control the constitutional and political processes in

Leb

. Undoubtedly, there are different peculiarities and interpretations over some articles of the Constitution as is the case with any constitution in the world.

These variations could be seen when interpreting an article is tasked to a specific party, such as the Constitutional Council of

La Belle France

or the Constitutional Court of the United States of America. In

Leb

, the parliament is granted this right.

MANY TRANSGRESSIONS
Continued on Page 49
Posted by: Fred || 10/28/2018 00:00 || Comments || Link || E-Mail|| [6463 views] Top|| File under: Hezbollah
Government
Addressing Global 'Fragility' - Congress Tries To Get Better At Doing The Wrong Things
[Daily Caller] The Global Fragility and Violence Reduction Act of 2018 (H.R.5273), sponsored by New York Democratic Rep. Eliot Engel, who is a vociferous opponent of President Trump, seeks "to reduce global fragility and violence by improving the capacity of the United States to reduce and address the causes of violence, violent conflict and fragility in pilot countries, and for other purposes."

That is: continue to dump ever more taxpayer dollars into Third-World sinkholes but in a more coordinated fashion.

Armed with the new buzzword "fragility," such a vaunted representative of Washington D.C.'s bipartisan permanent political establishment as the United States Institute of Peace, supports the passage of H.R. 5273 and hails the discovery of a "new" strategy (BEYOND THE HOMELAND: Protecting America from Extremism in Fragile States).

Formerly known as foreign aid, the Institute of Peace elaborates on its new strategy, which sounds eerily similar to a number of old strategies:
Posted by: Besoeker || 10/28/2018 03:11 || Comments || Link || E-Mail|| [6488 views] Top|| File under:
Home Front: Culture Wars
Caravan Of Liberal Americans Makes Way Toward Socialist Paradise Of Venezuela
[Babylon Bee] MEXICO‐A migrant caravan full of leftists desiring to enter the socialist paradise of Venezuela departed the United States Thursday and began marching toward through Mexico, stating they will demand asylum so they might experience the far better life that socialism offers.

The migrants claim they are leaving America because of its high standards of living, strong economy, and record unemployment, and hope to find a better life in Venezuela's much more equitable system.

"Everyone there has the same quantity of possessions and food," said one marcher. "Everyone makes millions of dollars, and very few people work. It's a real paradise." The refugees have complex motivations, but the vast majority simply want to see everything socialism has to offer after suffering the amazing benefits of capitalism for too long.

Caravan organizers dispelled rumors that they were funded by Bernie Sanders, claiming the caravan was an organic grassroots movement.

At its current pace, the caravan is expected to arrive just in time for Venezuela to run out of food entirely.
Posted by: Besoeker || 10/28/2018 02:29 || Comments || Link || E-Mail|| [6485 views] Top|| File under:
Continetti: 'You Have a Geographic Separation' Forming in the United States
[Free Beacon] Washington Free Beacon editor in chief Matthew Continetti said Thursday that cities and suburbs are forming separate cultures than more rural areas and smaller towns, creating a "geographic separation" in the United States.

"I think from a 30,000-foot view, [President Donald] Trump's appearance on the public scene three years ago seems to have ripped off the shroud that obscured a lot of latent tension between the left and the right in the United States," Continetti said during an appearance on Fox News' "Special Report." "And since he came down that escalator, you have had inciteful comments from both the right and the left, and you've had violence from both the extreme right and the extreme left."

"If you actually look at most normal Americans, they're nowhere as polarized as it seems the extremes are," Continetti added. "And so I think people in Washington need to think very seriously about how we get over this moment, because not only do you have these cultural clashes, and you've got the harassment in restaurants, you have mob violence, you have assassinations like this."

"You have a geographic separation," Continetti continued. "You have a culture forming within the cities and in their suburbs, and then a separate culture forming about 30 miles outside downtowns. And that, I think when you look at American history, is not a good thing to have."

Continetti made his remarks during a discussion on pipe bombs and suspicious packages that have been sent to several prominent Democrats and media figures in recent days. Authorities are investigating who sent the packages to Barack Obama, Bill and Hillary Clinton, Joe Biden, former Attorney General Eric Holder, Rep. Maxine Waters (D., Calif.), former CIA Director John Brennan, billionaire liberal activist George Soros, and actor Robert De Niro. The package addressed to Brennan was delivered to CNN's office at the Time Warner Center in New York City, forcing the network to evacuate the building.
Posted by: Besoeker || 10/28/2018 01:30 || Comments || Link || E-Mail|| [6492 views] Top|| File under:
Who's in the News
27
[untagged]
4
Taliban
3
Islamic State
3
al-Shabaab (AQ)
3
Houthis
2
Govt of Syria
2
Govt of Iraq
1
Hamas
1
Hezbollah
1
Islamic Jihad (Palestian)
1
Jamaat-e-Islami
1
Moslem Colonists
1
PLO
1
Sublime Porte
1
Tehreek-i-Labbaik Pakistan
1
Thai Insurgency
1
TTP
1
Abu Sayyaf (ISIS)
1
Al-Muhajiroun (Britain)
1
al-Qaeda in Mali/Nusrat al-Islam wal Muslimeen
1
Commies
1
Govt of Pakistain Proxies
1
Govt of Pakistan
Bookmark
E-Mail Me
The Classics
The O Club
Rantburg Store
The Bloids
The Never-ending Story
Thugburg
Gulf War I
The Way We Were
Bio
Merry-Go-Blog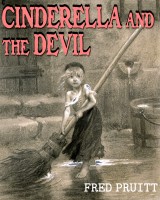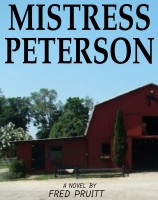 On Sale now!


A multi-volume chronology and reference guide set detailing three years of the Mexican Drug War between 2010 and 2012.

Rantburg.com and borderlandbeat.com correspondent and author Chris Covert presents his first non-fiction work detailing the drug and gang related violence in Mexico.

Chris gives us Mexican press dispatches of drug and gang war violence over three years, presented in a multi volume set intended to chronicle the death, violence and mayhem which has dominated Mexico for six years.
Click here for more information


Meet the Mods
In no particular order...


Steve White
Seafarious
Pappy
lotp
Scooter McGruder
john frum
tu3031
badanov
sherry
ryuge
GolfBravoUSMC
Bright Pebbles
trailing wife
Gloria
Fred
Besoeker
Glenmore
Frank G
3dc
Skidmark
Alaska Paul



Better than the average link...



Rantburg was assembled from recycled algorithms in the United States of America. No trees were destroyed in the production of this weblog. We did hurt some, though. Sorry.
44.197.230.180

Help keep the Burg running! Paypal: