-Lurid Crime Tales-
McCain Associate Who Handled Dossier Asks Judge To Seal Deposition
[Daily Caller] An associate of Arizona Sen. John McCain's who handled the dossier is asking a federal judge to block the release of a videotape and transcript of a deposition he recently gave in a lawsuit related to the salacious document.

David Kramer, a former State Department official and former director at the McCain Institute for International Leadership, filed a motion in federal court in Florida asking a judge for a protective order to block the public release of his deposition.

Kramer was deposed last month by lawyers for a Russian businessman suing BuzzFeed News for publishing the dossier. The lawyers for the businessman, Aleksej Gubarev, are interested in Kramer because he is one of just a few people known to have handled the dossier after it was completed by former British spy Christopher Steele and before its Jan. 10, 2017 publication.
Posted by: Besoeker || 01/19/2018 00:00 || Comments || Link || E-Mail|| [6466 views] Top|| File under:
GOP Rep. Gaetz Calls on House to Release 'Important Intelligence Document' ‐ Goes to 'Very Foundations of Our Democracy,' Involves FBI, DoJ and Trump
[Breitbart] Thursday on the Fox Business Network, Rep. Matt Gaetz (R-FL) teased an intelligence memo that he claimed went "to the very foundations of democracy" and called on his colleagues in the House of Representatives to make the memo public.

Gaetz told host Liz Claman the memo involved the FBI, the Department of Justice and President Donald Trump.

"The allegations contained in this important intelligence document go to the very foundations of our democracy, and they require an immediate release to the public in my opinion," Gaetz said. "Unfortunately, I can not talk about the specific facts contained within this memo. I can only share my observation ‐ that if the American people knew what was happening if they saw the contents of this memo, a lot would become clear about the information that I've been talking about the last several months. And so, I am calling on our leadership to hold a vote on the floor of the House to make public the key contents of this intelligence memo regarding the FBI, the Department of Justice and President Trump."

According to Gaetz, a vote could be held simultaneously with a continuing resolution vote that would make the "critical allegations" in the document on the floor of the House of Representatives.
Posted by: Besoeker || 01/19/2018 00:00 || Comments || Link || E-Mail|| [6470 views] Top|| File under:
Transparency for Fusion and the FBI Democrats vote to keep documents secret but Congress will see them.
[WSJ] The chance that Americans will learn what really happened between the FBI and Fusion GPS is growing with Thursday's vote by the House Intelligence Committee to give every House Member access to key information. Soon the House should move to declassify all documents in the case that don't jeopardize intelligence sources and methods so the public can get the complete story.

Intelligence Chairman Devin Nunes also moved Thursday to release to the public his committee's interview with Fusion GPS co-founder Glenn Simpson. Every Democrat joined Republicans in voting for that public disclosure. Yet every Democrat voted against letting the rest of the House see a memo that will list the facts about the FBI's use of FISA warrants to surveil members of the Trump campaign in 2016. Strange. What are Democrats afraid of?

Ranking Democrat Adam Schiff has been a loud voice for accountability regarding the Trump-Russia probe, but his outrage evaporates regarding the role that Fusion GPS and its Democratic financiers may have played in persuading the FBI to seek a warrant to eavesdrop on American civilians. What were the FBI's reasons and the evidence it used to seek such an extraordinary writ?

All of this is relevant to the House's recent vote to extend Section 702 that allows law enforcement to monitor foreigners. Mr. Nunes provided two closed briefings to Republicans last week as they prepared to renew Section 702, and he assured Members that he'd seen no evidence that government had abused 702 powers. But he also said he had seen evidence that law enforcement misused powers involving the surveillance of U.S. citizens as part of the FBI's investigation into the Trump campaign.

Thus the vote to let all Members see a memo describing relevant classified documents at intelligence agencies. The Constitution and Congress impose strict rules on government surveillance of U.S. citizens, and the FISA court relies on the integrity of law enforcement when granting warrants. If a senior Member of the House is attesting to abuse, all of Congress should see the evidence before deciding how to respond.

FBI sources are telling the media that this will endanger national security. But all Members have top-secret clearance and can view any classified information that the House Intelligence Committee grants access to. They must adhere to nondisclosure agreements and are subject to the same criminal penalties for leaking classified information as FBI officials. Recall that former director James Comey leaked by his own admission.

Once the Members have a chance to see the details, the full House can also move to declassify as much as possible and "read in" the American people. The FBI played an extraordinary and troubling role in the 2016 election, and access to the facts of what happened shouldn't be limited to FBI leakers, their media protectors and partisans in Congress.


Per Hannity: Congressman Jordan reviewed the classified memos on the FISA warrant abuse. Jordan said "when it's released to all of Congress and the American People, heads are going to roll in the DOJ and FBI." Now we know why that POS Rep. Adam Schiff doesn't want them released !
Posted by: Besoeker || 01/19/2018 00:00 || Comments || Link || E-Mail|| [6467 views] Top|| File under:
Caucasus/Russia/Central Asia
Business as Usual: Russia Exhausts Its Reserve Fund
[Jamestown Foundation]

The Russian Ministry of Finance released an official statement, on January 10, 2018, confirming that all the money previously channeled into the Reserve Fund, as well as the interest it produced during the last 12 months, had been credited to the federal budget. So the Fund will be formally dissolved and closed on February 1, 2018 (Minfin.ru, January 10, 2018). This announcement was nothing new, since it was long ago predicted that all the assets from the Reserve Fund would be sold in 2017 to cover the state's budget shortages. Moreover, Finance Minister Anton Siluanov told journalists last December that the government used 660 billion rubles ($11.7 billion) from the National Welfare Fund because the 1.5 trillion rubles ($30 billion) that remained in the Reserve Fund was insufficient to balance the books (TASS, December 26, 2017). Many experts pointed to this as a milestone in the Russian economy's downward spiral (Rucompromat.com, accessed January 16, 2018). But as other observers have noted, the Russian authorities still possess enough financial reserves to balance the country's finances this year (Echo Moskvy, January 2, 2018).

What looks concerning, however, is the Ministry's move to abolish the Reserve Fund as such. Until last year, the National Welfare Fund had never been used for balancing the budget before. Its value changed with fluctuations in the ruble exchange rate. And some portion of it was invested in infrastructure projects—therefore, only 62 percent of it may be immediately mobilized (Rosbalt, January 1, 2018). The only steady decrease occurred between September 2017 and January 2018 (by $10.2 billion, or 13.5 percent). But since the taboo on using the Welfare Fund has now been lifted, new claims on its funds could materialize, not only from budget lobbyists but also from state-owned corporations. In October 2014, Rosneft's director-general, Igor Sechin, unsuccessfully petitioned the government for 2.4 trillion from the Fund (RBC, October 28, 2014).

Going forward (2018–2020), the perspective for Russia's reserve fund will likely resemble 2012–2014. Global oil prices seem to have largely stabilized, which is a comfortable situation for Russian leaders. From 2018, oil exports could add up to $20 billion per year to Russia's reserves, while entirely eliminating the budget deficit. That said, a new international financial meltdown or another foreign policy "adventure" could easily lead Russia into a new crisis, with reserves once again being depleted.

Russia's problem lies not in any difficulty with amassing reserves; the problem is with managing them. Russian authorities are able to exchange the reserves into dollars, euros or pounds, and to secure them by buying either US or European government bonds. What they lack is a mechanism similar to the one used by Norway's Government Pension Fund Global—in this case, the majority of the fund is invested in shares rather than bonds (65.9 versus 31.6 percent), while the holdings are highly diversified (around 9,000 companies in 77 countries) and secured (with up to 18,000 futures and credit default swap deals). For Norway, this produced an average return of 9.2 percent per annum for 2013–2017, on a fund that amounts to $1 trillion (Nbim.no, accessed January 16, 2018). Yet, there are no similar policies on the horizon for Russia's reserve fund.


Posted by: 3dc || 01/19/2018 23:24 || Comments || Link || E-Mail|| [6488 views] Top|| File under:
Home Front: Politix
Dianne Feinstein flips her position on shutdown for second time in one day: 'People will die'
Sen. Dianne Feinstein, D-Calif., cautioned Thursday that "people die, accidents happen" when the government shuts down, as it is poised to partially shut down Friday night if Congress doesn't pass a government spending bill. It was her second shift in position on the bill in just one day.

"Shutting down the government is a very serious thing. People die, accidents happen," Feinstein told CNN. "You don't know. Necessary functions can cease. There is no specific list you can look at and make a judgment: 'Well everything is going to be just fine.' You can't make that judgment. So, I think it's a last resort. And I'm really hopeful we don't get to it."

Feinstein told CNN she hadn't yet decided whether she will vote for the short-term spending bill unveiled by congressional Republicans earlier this week. The stopgap measure funds the government until Feb. 16 and reauthorizes the Children's Health Insurance Program for six years.

"I don't know how I would vote right now on a CR, OK?" the California Democrat said.

But Feinstein's uncertainty about whether she'll back the legislation stands in contrast to a statement her office issued earlier Thursday stating Feinstein is opposed to the bill.

"I said in December that I wouldn't vote for a CR without the Dream Act, and I won't do so now," she said in a statement.

That itself was a change from how Feinstein sounded on Wednesday, when she said she would vote for a continuing resolution if it was necessary.

The government spending bill from Republican leadership does not include a measure to address Dreamers, as Senate Democrats had pushed for it to.

Democrats have signaled they have enough votes to block the short-term spending bill from passing, making the possibility of partial government shutdown more likely.

Posted by: Anomalous Sources || 01/19/2018 00:00 || Comments || Link || E-Mail|| [6460 views] Top|| File under:
Mulvaney requests no money to run consumer watchdog
Fauxcahontas's pet bank is getting dismantled


Mick Mulvaney, the acting head of an Obama-era consumer regulator, requested a peculiar amount to run his agency on Thursday: $0.

The Consumer Financial Protection Bureau, which was created in 2010 as part of the Dodd-Frank regulatory overhaul, will rely on a $177.1 million emergency fund to keep the lights on during the next quarter, Mulvaney wrote in a letter to the Federal Reserve that was posted on Thursday.

The agency would only need $145 million for the next three months, he added.

"Simply put, I have been assured that the funds currently in the Bureau Fund are sufficient for the Bureau to carry out its statutory mandate for the next fiscal quarter while striving to be efficient, effective, and accountable," Mulvaney wrote.

In October, Mulvaney's predecessor Richard Cordray requested $217 million for the quarter, according to letters posted on the agency's Web site.

Last January, Cordray had asked for $145.7 million.

The CFPB has accumulated a budget surplus, intended for emergencies, for several years, although it's not clear how large it's been in the past, according to one agency insider.

There are no restriction on how the CFPB can use money from the surplus funds, and it shouldn't affect spending, the person said. Mulvaney, who had called the CFPB a "sick, sad" joke prior to his appointment by Trump late last year, has sought to transform the agency, which regulates loans, credit cards and other consumer financial products.

Opponents of Mulvaney say that he was appointed illegally, and that the move is way to hobble the regulator.

"Not only do we have an acting director trying to destroy his agency, he's there illegally," Ilann Maazel, an attorney representing a credit union that's suing Trump over the appointment, told The Post." It's a totally intolerable situation."

In his letter, Mulvaney framed the $0 request as a prudent fiscal concern.

"While this approximately $145 million may not make much of a dent in the deficit, the men and women at the Bureau are proud to do their part to be responsible stewards of taxpayer dollars," he said.


Heh heh


Separately, the agency asked a judge to dismiss a lawsuit against payday lenders that had been filed by Mulvaney's predecessor.>
Posted by: Frank G || 01/19/2018 00:00 || Comments || Link || E-Mail|| [6458 views] Top|| File under:
Cory Booker slammed for 'mansplaining,' insulting DHS Secretary Kirstjen Nielsen
[FOXNEWS] Republicans are slamming Democratic Sen. Cory Booker for "mansplaining" to Department of Homeland Security Secretary Kirstjen Nielsen in a sharp and one-sided exchange Wednesday before a Senate committee.

The New Jersey

politician

blasted Nielsen's "silence and amnesia" after failing to get the response he sought on her recollection of statements President Trump made in a meeting last week. Booker's hostile tone prompted Republican National Committee Rapid Response Director Michael Ahrens to invoke the millennial term for males talking down to women.

"Picture it," Ahrens said in a news release. "A male Republican senator spends his entire 10 minutes 'mansplaining' the female DHS secretary about immigration policy, throws around the term 'conscientious stupidity,' yells at her the only time she tries to speak, and concludes his diatribe without even asking her to respond."

During the Senate Judiciary Committee hearing Wednesday, Nielsen said she did not recall the president describing some African and Latin American nations as "s***hole" countries.

Booker was not satisfied.

DHS boss hit with 's--load' of questions about President Trump's language

"The commander-in-chief, in an Oval Office meeting, referred to people from African countries and Haitians with the most vile and vulgar language," Booker said, raising his voice at Nielsen. "Your silence and amnesia is complicity."

He added that Trump's language proves that "ignorance and bigotry aligned with power is a dangerous force in our country."

Booker also quoted Martin Luther King Jr., saying that "nothing in all the world is more dangerous than sincere ignorance and conscientious stupidity."

The RNC, though, slammed "Derogatory Cory," and suggested that because Booker is a Democrat, he was not being criticized for how he spoke to a woman.

"Because the party affiliations were reversed, Derogatory Cory got nothing but praise from the selectively-outraged base he was clearly performing for yesterday," Ahrens said.

Booker's office did not immediately respond to Fox News' request for comment.


Posted by: Fred || 01/19/2018 00:00 || Comments || Link || E-Mail|| [6463 views] Top|| File under:
Home Front: Culture Wars
Baltimore Police commissioner Kevin Davis fired by Mayor Pugh, citing rising crime
yet Marilyn Mosby still has a job


Mayor Catherine Pugh fired police commissioner Kevin Davis on Friday, citing the need to get a handle on Baltimore's record levels of violence.

Deputy Commissioner Darryl D. DeSousa, the top commander in the police department's patrol bureau, will take Davis' place, effectively immediately. Pugh said his appointment will be eventually made permanent.

After 2017 ended with a historic 343 homicides, the mayor said she decided a change of police leadership was necessary.

"As I have made clear, reducing violence and restoring the confidence of our citizens in their police officers is my highest priority," Pugh said in a statement. "The fact is, we are not achieving the pace of progress that our residents have every right to expect in the weeks since we ended what was nearly a record year for homicides in the city of Baltimore."

Davis could not immediately be reached for comment.

DeSousa, at a morning news conference with Pugh, said he "has a lot of respect" for Davis and wishes him well. He also said he knows city residents are "frustrated and they want answers and they want change, and it's going to happen."
Darryl DeSousa tapped as 40th Baltimore Police Commissioner

He said a new initiative, in the works for weeks, began Friday morning to send a "surplus of officers" in waves to target hot spots, major traffic corridors and "violent repeat offenders" in order to drive down violence
Posted by: Frank G || 01/19/2018 13:32 || Comments || Link || E-Mail|| [6491 views] Top|| File under:
Who's in the News
38
[untagged]
8
Islamic State
5
Taliban
4
al-Shabaab (AQ)
2
Govt of Iraq
2
Houthis
2
Sublime Porte
1
Haqqani Network
1
Hezbollah
1
Arab Spring
1
al-Qaeda
1
Moslem Colonists
1
Narcos
1
al-Nusra
1
Govt of Pakistain Proxies
Bookmark
E-Mail Me
The Classics
The O Club
Rantburg Store
The Bloids
The Never-ending Story
Thugburg
Gulf War I
The Way We Were
Bio
Merry-Go-Blog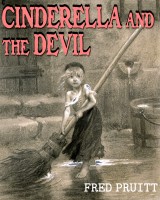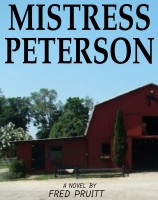 On Sale now!


A multi-volume chronology and reference guide set detailing three years of the Mexican Drug War between 2010 and 2012.

Rantburg.com and borderlandbeat.com correspondent and author Chris Covert presents his first non-fiction work detailing the drug and gang related violence in Mexico.

Chris gives us Mexican press dispatches of drug and gang war violence over three years, presented in a multi volume set intended to chronicle the death, violence and mayhem which has dominated Mexico for six years.
Click here for more information


Meet the Mods
In no particular order...


Steve White
Seafarious
Pappy
lotp
Scooter McGruder
john frum
tu3031
badanov
sherry
ryuge
GolfBravoUSMC
Bright Pebbles
trailing wife
Gloria
Fred
Besoeker
Glenmore
Frank G
3dc
Skidmark
Alaska Paul



Better than the average link...



Rantburg was assembled from recycled algorithms in the United States of America. No trees were destroyed in the production of this weblog. We did hurt some, though. Sorry.
3.238.225.8

Help keep the Burg running! Paypal: