-War on Police-
Furious protest outside North Carolina sheriff's office as eye-witness nurse claims off-duty cop hit black man, 37, with his truck and then SHOT and killed him as he crossed street in front of him
[Daily Mail, Where America Gets Its News]
Jason Walker, a black man, was fatally shot by an off-duty police officer who said the deceased jumped on his truck while he was driving


Walker was pronounced dead at the scene in Fayetteville, North Carolina on Saturday afternoon


Fayetteville Police Chief Gina Hawkins said the preliminary investigation shows that Walker 'ran into traffic and jumped on a moving vehicle'


Elizabeth Ricks, the only witness, disputes the off-duty officers claim saying that Walker was hit by the truck while trying to cross the street to his house


Protestors gathered outside a North Carolina police station on Sunday to refute the claims made by police and call for the off-duty officer's arrest


The unidentified deputy was taken into custody but not arrested
Posted by: Skidmark || 01/11/2022 00:00 || Comments || Link || E-Mail|| [355 views] Top|| File under: Antifa/BLM
Africa Horn
Al-Shabaab attacks SNA in central Somalia as leaders ink election deal
[Garowe] Somalia-based al-Shabaab

...... an Islamic infestation centering on Somalia attempting to metastasize into Kenya, Tanzania, Uganda, and similar places, all of which have enough problems without them...


turbans

have killed top commanders serving in the Somali National Army [SNA], in an attack that comes amid reports that the

turbans

have expanded their territory following a political impasse in the country.

Politicians in Somalia are battling over the control of elections and the team agreed on Sunday to hold parliamentary polls by February 25. Later on, senators and MPs will elect the president of the federal republic of Somalia.

On Sunday, reports indicate, al-Shabaab

turbans

engaged in a fierce

shootout

with the Somali National Army at

Adakibir

, about 60 kilometers East of Adado in central Somalia. The fighting continued for hours with the

turbans

overpowering the government forces.

According to officials, major Ali Mohammed So'adde was among four soldiers killed in the al-Shabaab attack on

AdaKibir village

. He died on the battlefield while coordinating troops during the attack.

Also on Sunday afternoon, Col. Ali Agaweyne, the operational commander of sector 21 succumbed to injuries sustained following a deadly encounter between government forces and al-Shabaab in AdaKibir village.

He was fatally injured in fighting along with the commander of the 13th battalion Major Ali M So'adde. The attack is the fighting major loss for the dedicated Somali National Army officers this year when the country is focused on matters of elections.

Al-Shabaab has been scaling up attacks with analysts saying the current electoral dispute has given room for the

turbans

to organize themselves for major assaults. The al-Shabaab

turbans

control huge chunks of central and southern Somalia.

The African Union


...a union consisting of 53 African states, most run by dictators of one flavor or another. The only all-African state not in the AU is Morocco. Established in 2002, the AU is the successor to the Organisation of African Unity (OAU), which was even less successful...


is currently in talks with the Somali government over the future of AU peacekeeping troops who have been in the country for over a decade. There are plans to amalgamate the troops with the United Nations


...an idea whose time has gone...


to form a joint mission which was initially resisted by FGS.

Posted by: trailing wife || 01/11/2022 00:00 || Comments || Link || E-Mail|| [58 views] Top|| File under: al-Shabaab (AQ)
Eritrean troops linked to fresh attacks in Ethiopia's Tigray region
[Garowe] The Eritrea


...is run by the People's Front for Democracy and Justice (PFDJ), with about the amounts of democracy and justice you'd expect from a party with that name. National elections have been periodically scheduled and cancelled; none have ever been held in the country. The president, Isaias Afewerki, has been in office since independence in 1993 and will probably die there of old age...


n Defense Forces [EDF] have been linked to fresh attacks in the troubled Tigray region, in what could yet again escalate the ongoing conflict within the region, whose army is in active war with Æthiopia National Defense Forces [ENDF].

Since the war between Tigray Defense Forces [TDF] and ENDF broke out in November 2020, the Eritrean troops have often been accused of crossing over the border to assist the Æthiopian army along with Amhara regional forces.

Although Eritrea has often refuted the claims, the United Nations


...a formerly good idea gone bad...


Special Rapporteur to Eritrea did confirm that indeed Asmara deployed troops to Æthiopia contrary to international laws and regulations.

On Sunday, Getachew Reda, the official spokesperson of the TDF, said the Eritrea troops launched attacks on TPLF in Northern Tigray just near the Eritrea-Æthiopian border, triggering massive losses of innocent civilians.

"The Eritrean military launched fresh attacks against our forces yesterday in Sigem Kofolo, AfiTsetser, located in Northwestern Tigray close to Sheraro town. The latest attack is an extension of its aggression against the people of Tigray. It also signals the regime's brazen disregard of international law," said.

The Arclight airstrike

...KABOOM!...
in reference seems to be the one that eyewitnesses reported on Saturday, based on the description by the spokesperson. The airstrike left at least 56 people mainly children and women dead according to several aid agencies.

The Tigray rebels accused Eritrean of dragging efforts to find peace in Æthiopia, noting that Asmara authorities are keen to sabotage international efforts to reconcile the two conflicting parties within the federal republic of Æthiopia.

"Equally important, it clearly shows how determined the regime in Asmara is to continue to sabotage any and all peacemaking efforts in the region ostensibly to protect 'Æthiopia's unity', as President Isaias Afwerki made it clear in his interview yesterday," he added.

"True to form, President Isaias has during his interview given instructions to Abiy Ahmed to dismantle ethnic federalism. It behooves the IC to take actions to compel this regime to respect elementary rules of international law and hold it accountable for its crimes."

Both Afwerki and Abiy Ahmed have formed a strong alliance along with outgoing Somalia's President Mohammed Abdullahi Farmaajo, which has been widely criticized by several stakeholders. Afwerki is linked to a clandestine strategy to control the Horn of Africa.

The Æthiopian authorities have remained mum about the latest airstrike claims despite the new year message by Abiy Ahmed which was anchored on reconciliation. Ahmed insisted there is s need for the country to reconcile for the sake of peace and stability.

Posted by: trailing wife || 01/11/2022 00:00 || Comments || Link || E-Mail|| [77 views] Top|| File under:
Arabia
Yemeni pro-govt forces say they have retaken Shabwa from Houthis
[JPost]

I have no idea where that is, either




I looked it up. ;-) It's at the south end of the Hadramaut region, according to this map. In the old days, Shabwa province was the south end of republican/tribal/religious North Yemen, while next door Marib was in the center of secular, Communist South Yemen.

Yemeni forces say they have taken full control of the energy-rich

Shabwa

province from the Houthis following ten days of fighting.

Yemeni forces fighting the Houthi group said on Monday they had taken full control of energy-rich Shabwa province from the Houthis in a battle for control of Shabwa and neighbouring Marib which has become a focus of the seven-year conflict.

Yemen's Giants Brigade, a group backed by the United Arab Emirates and also part of a Saudi-led coalition fighting the Iran-aligned Houthis, said full control of the province had been achieved after 10 days of fighting.

Fighting has intensified since the start of the year, after the coalition sent reinforcements to Shabwa, where Houthi inroads in September had cut off access to the Saudi-backed government's last northern stronghold in Marib.

Marib, in central Yemen, has been the focus of the war for over a year, with the battle for control stymieing United Nations-led peace efforts. The government holds the province's main city and nearby oil and gas infrastructure.

Marib city is home to 3 million people, including nearly 1 million who fled other parts of Yemen after the Houthis ousted the government from the capital, Sanaa, in late 2014, prompting the coalition to intervene months later.
Posted by: Frank G || 01/11/2022 00:00 || Comments || Link || E-Mail|| [140 views] Top|| File under: Houthis
Caribbean-Latin America
Colombian smuggling gang who helped migrants from China, Pakistan, Cuba and more to get into the US, are arrested
[Daily Mail, Where America Gets Its News]
Colombian cops took down a criminal network that helped migrants travel through the country before they were crossed in Panama


At least 11 members of the ring, including three leaders, were arrested last week during a series of operations


The group targeted migrants from Cuba, China, Angola, Nigeria, Somalia, Bangladesh, India and Pakistan


Migrants paid $150 to $350 to be bussed from Nariño to Antioquia, where they were placed in speedboats and ferried to the Chocó


Once in Chocó, smugglers connected to a second criminal network led the migrants through the Colombian jungle into Panama
Posted by: Skidmark || 01/11/2022 00:00 || Comments || Link || E-Mail|| [83 views] Top|| File under: Migrants/Illegal Immigrants
India-Pakistan
Two militants killed in Kulgam gunfight: police
[PUBLISH.TWITTER]

Police on Monday claimed to have killed two

Death Eaters

affiliated with the al-Badr outfit in a

shootout

in Hasanpora area located on the border between Kulgam and Anantnag districts in south Kashmir

...a disputed territory lying between India and Pakistain. After partition, the Paks grabbed half of it and call it Azad (Free) Kashmir. The remainder they refer to as "Indian Occupied Kashmir". They have fought four wars with India over it, the score currently 4-0 in New Delhi's favor. After 72 years of this nonsense, India cut the Gordian knot in 2019, removing the area's special status, breaking off Ladakh as a separate state, and allowing people from other areas to settle (or in the case of the Pandits, to resettle) there....
"Based on a specific input generated by Kulgam Police regarding presence of

forces of Evil

in village Hasanpora situated on border between Kulgam and Anantnag, a joint cordon and search operation was launched yesterday evening by Police and 1stRR in the said area," a police

front man

said.

"During the search operation, as the joint search party proceeded towards the suspected spot, the hiding

forces of Evil

fired indiscriminately upon the joint search party which was retaliated effectively leading to an encounter. In the ensuing encounter, two

forces of Evil

of proscribed terror outfit al-Badr were killed and their bodies were retrieved from the site of the encounter, " he added while identifying the slain duo as Imad Muzaffar Wani resident of Arigam Pulwama and Abdul Rashid Thoker resident of Hassanpora.

Police further said the two "were part of groups involved in several terror crime cases including attacks on security forces and civilian atrocities". "Besides, terrorist Imad Wani was involved in attack on police personnel Mushtaq Ahmad Wagay of Pulwama on 19-12-2021, in which the said police personnel got seriously injured. While as, killed terrorist Abdul Rashid Thoker, before joining terrorist ranks was working as terrorist associate and was also involved in attack on a civilian at Chitragam in which said civilian got injured".

It said "incriminating" materials, arms and ammunition were recovered from the site of encounter, which have been taken into case records for further investigation.
Posted by: Fred || 01/11/2022 00:00 || Comments || Link || E-Mail|| [77 views] Top|| File under: Govt of Pakistain Proxies
Iraq
One injured in an explosion in Tikrit
[SHAFAQ] An Iraqi citizen has been injured in

a kaboom

that targeted his car in Saladin today, a security source reported.

The source said that a bomb was planted in the car of the victim, who is a lawyer, who was injured and immediately hospitalized in Tikrit


...birthplace of Saddam Hussein...


, Saladin.

The security forces rushed to assess the situation and opened an investigation into the incident.
Posted by: Fred || 01/11/2022 00:00 || Comments || Link || E-Mail|| [68 views] Top|| File under: Islamic State
ISIS terrorist arrested in Kirkuk
[SHAFAQ] The Security Media Cell announced arresting a terrorist in Kirkuk.

The Cell said in a statement that the Intelligence Agency arrested an ISIS terrorist, whose family members also belong to the terrorist organization: he has a brother who carried out a

suicide kaboom

, two others are sentenced to life imprisonment and death (on terrorism charges), a brother who fights for

al-Furqan Ain Jalout

, while the last one was executed a while ago.

In another context, a security source told Shafaq News agency that ISIS terrorist gangs kidnapped a civilian in Dals Basha village.
Posted by: Fred || 01/11/2022 00:00 || Comments || Link || E-Mail|| [61 views] Top|| File under: Islamic State
PMF launches a military campaign to pursue ISIS terrorists
[SHAFAQ] al-Hashd al-Shaabi announced launching a military campaign to pursue ISIS terrorist gangs in Nineveh island.

Ansar al-Marjai'ya brigade in the PMF said in a statement that the Iraqi army and the Explosive Ordnance Disposal squad are among the services that joined the PMF in the operation.

The statement noted that the campaign was preceded by heavy F-16 attacks on ISIS hideouts southwest of Nineveh.
Posted by: Fred || 01/11/2022 00:00 || Comments || Link || E-Mail|| [60 views] Top|| File under: Govt of Iraq
Reinforcements deployed at the borders of Diyala and Saladin
[SHAFAQ] The Iraqi military has deployed reinforcements in the outskirts of al-Azim sub-district near the borders separating the governorates of Diyala and Saladin, the administrator of al-Azim, Abdul-Jabbar Ahmed al-Obaidi, said on Monday.

Al-Obaidi told Shafaq News Agency, "a force from the army's first division (second brigade-second regiment) reinforced its units and intensified its patrols near the village of Abu Bakr, adjacent to Saladin, to halt an infiltration or night attack attempts."

"Nidaa Diyala (Call of Diyala) and al-Hashd al-Shaabi (Popular Mobilization Forces-PMF) were redeployed in al-Azim alongside the army forces," he added.

The local official said that ISIS groups are not likely to overcome the defenses between al-Azim and Saladin borders.

"All the attacks do not amount to security breaches or live up to the aspirations of the terrorist organization. Their tactics are orthodox and exposed and fall far short of threatening."

Security authorities failed to clear the ISIS cells from al-Azim despite dozens of security operations. Observers believe that the sub-district located at the border with Saladin is infested with undiscovered fortified ISIS sites.
Posted by: Fred || 01/11/2022 00:00 || Comments || Link || E-Mail|| [78 views] Top|| File under: Islamic State
Four terrorists apprehended in Al-Sulaymaniyah
[PUBLISH.TWITTER]

On Monday, the General Directorate of Intelligence and Security in al-Sulaymaniyah arrested terrorist elements.

In a statement, the Directorate said, "A coordinated operation with the Asayish resulted in the arrest of four

holy warriors

in al-Sulaymaniyah."

Legal procedures were taken against them, the statement added.

Al-Sulaymaniyah is a city in the east of the Kurdistan Region of Iraq, on the Iran—Iraq border.
Posted by: Fred || 01/11/2022 00:00 || Comments || Link || E-Mail|| [50 views] Top|| File under: Islamic State
Israel-Palestine-Jordan
IDF shoots Palestinian suspect in the leg during West Bank arrest
[IsraelTimes] Israeli soldiers shoot a Paleostinian in the leg as they conduct arrests at Bir Zeit University near Ramallah in the West Bank, the military says.

According to the Israeli military, soldiers were conducting routine arrest operations in the area. A suspect sought to flee the scene, and the Israeli troops opened fire toward him. The army says the detained Paleostinian was hit in the leg with live fire.

"During the arrest, the wanted individual tried to escape and in response, the force initiated an arrest procedure that included firing at the wanted person," the army says.

Paleostinian media reports that five students were arrested during the operation. An Israeli military spokesperson says they have only received reports of one arrest.

According to Paleostinian media, the

maimed

Paleostinian is Isma'il al-Barghouti, a student who leads the

Hamas, always the voice of sweet reason,

-affiliated Islamic Faction at

Bir Zeit

.
Posted by: trailing wife || 01/11/2022 00:51 || Comments || Link || E-Mail|| [111 views] Top|| File under: Hamas
Who's in the News
28
[untagged]
5
Islamic State
5
Commies
2
Govt of Iran Proxies
2
Govt of Iraq
2
Hezbollah
2
Govt of Iran
2
Hamas
2
Tin Hat Dictators, Presidents for Life, & Kleptocrats
1
Antifa/BLM
1
Houthis
1
Mob Rule
1
Arab Spring
1
Migrants/Illegal Immigrants
1
Govt of Pakistain Proxies
1
Taliban/IEA
1
[untagged]
1
Palestinian Authority
1
al-Shabaab (AQ)
1
Govt of Syria
1
ISWAP
Bookmark
E-Mail Me
The Classics
The O Club
Rantburg Store
The Bloids
The Never-ending Story
Thugburg
Gulf War I
The Way We Were
Bio
Merry-Go-Blog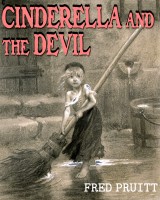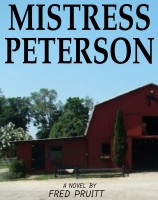 On Sale now!


A multi-volume chronology and reference guide set detailing three years of the Mexican Drug War between 2010 and 2012.

Rantburg.com and borderlandbeat.com correspondent and author Chris Covert presents his first non-fiction work detailing the drug and gang related violence in Mexico.

Chris gives us Mexican press dispatches of drug and gang war violence over three years, presented in a multi volume set intended to chronicle the death, violence and mayhem which has dominated Mexico for six years.
Click here for more information


Meet the Mods
In no particular order...


Steve White
Seafarious
Pappy
lotp
Scooter McGruder
john frum
tu3031
badanov
sherry
ryuge
GolfBravoUSMC
Bright Pebbles
trailing wife
Gloria
Fred
Besoeker
Glenmore
Frank G
3dc
Skidmark
Alaska Paul



Better than the average link...



Rantburg was assembled from recycled algorithms in the United States of America. No trees were destroyed in the production of this weblog. We did hurt some, though. Sorry.
3.238.180.255

Help keep the Burg running! Paypal: