Arabia
Kuwaiti Points Gun at U.N. Observers
A Kuwaiti soldier at a military checkpoint near the border with Iraq pointed his gun at two British U.N. observers Monday, said something to them in Arabic, laughed, and walked away leaving them shaken but unharmed, a spokesman for the U.N. mission said. Daljeet Bagga, the spokesman, said the two British observers in civilian clothes, who were riding in a U.N. vehicle, were "a bit shaken by the incident."
The incident took place less than a week after a suspected Kuwaiti Muslim extremist ambushed two American civilians in their car, spraying them with gun fire. Bagga said the soldier "pointed a gun at the shoulder of the officer on the driver's side and then to his head." The British observers were "surprised and took out their IDs," and the man said something in Arabic, which they did not understand, and "went away from the scene," he said. He did not identify the observers. The observers reported the incident to Kuwaiti authorities, Bagga said.
A spokesman for the Kuwaiti military played down the incident.
The official, speaking on condition of anonymity, said pointing the gun "didn't mean (the soldier) was going to fire his gun," and he expected the observers to understand that he was just "taking a precautionary measure."


The papers seem to be making a big deal of this story, it's like "Oh,my god, they're threatening the mighty UN!". If you read the entire story, you see that all that happened was a car carrying UN types drove up to a checkpoint, a guard came up to the vehicle and covered them with his weapon while checking their IDs. Soon as he checked their ID and saw they were UN types, he laughed and let them go. At the most, he was guilty of poor weapons handling. At the best, he scared the crap out of two UN weenies, and made my day.
Posted by: Steve || 01/27/2003 09:54 am || Comments || Link || E-Mail|| [269 views] Top|| File under:
Europe
Abu Hamza not allowed back in raided mosque, says trustee
Abu Hamza, the militant Islamic preacher, will not return to Finsbury Park mosque since the recent police raid, one of its trustees pledged yesterday. Abdul Kadir Burkatulla said the north London mosque would remain closed for at least three months while it was cleaned of what he called "physical and spiritual filth".


Need a whole lot of disinfectent


Mr Burkatulla also predicted that no other mosque would allow Abu Hamza to voice his extremist views.
"Those who misuse the mosque facilities are banned by the injunction of the Koran that they should not be allowed to re-enter and misuse the name of God and the places of worship for their own purpose," Mr Burkatulla said. "We can stop him. That is what the trustees are working out at the moment. "The worshipful can come, but those known to be mischief- makers, they can be excluded and they will be excluded. "I don't think any other mosque will now allow Abu Hamza to come as a preacher there, anywhere."
There were mixed feelings about the police raid which shut the mosque last week, Mr Burkatulla said. "We welcome this opportunity to cleanse the mosque from the physical filth and from the spiritual filth that has been spilled over by some unwanted people," he said. "We are sorry, and happy also. Sorry that it happened in a manner which is really bad publicity for the mosque and the Muslim community. "But we are happy to get rid of one of the most extremist elements in Muslim society."
Abu Hamza, who says he lost his hands and an eye while he was fighting the Russians in Afghanistan, used force to get his own way in the mosque, Mr Burkatulla told the BBC Radio 4 PM programme. Mr Burkatulla himself had been bundled out of the building by Abu Hamza's supporters while trying to serve an injunction on the preacher. "He used intimidation, verbal abuse and even physical use of force to exclude trustees, to bully them and intimidate them to surrender to certain of his demands," he said. "They have been threatened verbally and even assaulted in the mosque to the extent that they are too frightened to speak."


Beginning to get their voices back. Hope this thug is expelled soon, or tossed in the jug.
Posted by: Steve || 01/27/2003 03:45 pm || Comments || Link || E-Mail|| [257 views] Top|| File under:
Southeast Asia
Indonesia: Largest Muslim organizations snub US Congress invitation
Jakarta Post
Two largest Muslim organizations in the Indonesia have rejected an invitation from the U.S Congress to attend the National Prayer Breakfast next month in a bid to protest U.S. plan to attack Iraq.


Oh, dear! Whatever shall we do?


Hasyim Muzadi, the leader of giant Nahdlatul Ulama, told reporters Monday that the prayer, which aimed at developing peace on earth, is meaningless due to the attack plan. "I attended (the ceremony) last year, but not this year because I see no relevance (with peace building), particularly with U.S. plan to attack Iraq," he said. The decision not to respond the invitation, he said, was also related to recent U.S. government policy over registration of immigrants from 25 countries, including Indonesia, which possibly link with terrorism.


Oh, look. We have rebuffs to meaningless symbolic ations. Well, my face is certainly slapped... Funny. I didn't feel anything...


Hasyim said that M.Syafi'i Ma'arif, the leader of Muhammadiyah, the second largest Muslim organizations in the country, has also decided not to respond the invitation.


Didn't feel that one, either.
Posted by: Fred Pruitt || 01/27/2003 09:11 am || Comments || Link || E-Mail|| [276 views] Top|| File under:
Comments preview...
I've added in previews for comments. They worked like a champ on my development machine. First time I tested them on the site they barfed.
Posted by: Fred Pruitt || 01/27/2003 03:58 pm || Comments || Link || E-Mail|| [326 views] Top|| File under:
Axis of Evil
British Task Force reaches Cyprus
A tornado has caused extensive damage to shops and property near the Cypriot port of Limassol.


The main story was on the tornado, but there was a throw-away line at the bottom that caught my eye.


Bad weather also delayed the arrival of the 15-ship British naval task force that was gathering off Cyprus on Monday to head on to the Gulf, according to officials at the British base near Limassol.


This is the Ark Royal task force. I'm not a expert on British naval movements, but isn't Cyprus a little far, east? Pretty close to those Turkish ports. Of course, they may always stop at the British base there, but.....
Posted by: Steve || 01/27/2003 03:24 pm || Comments || Link || E-Mail|| [317 views] Top|| File under:
Home Front
U.S. Bars Leader of Chicago Muslim Group
CHICAGO - The head of a U.S.-based Muslim group said he was stopped at Ireland's Shannon Airport after a three-week visit to Jordan and told he could not return to the United States.

Sabri Samirah, president of the United Muslim Americans Association in Palos Hills, outside Chicago, said Sunday he still had not learned exactly why immigration officials denied him permission to return after visiting his parents in Jordan.

He said they cited a fax from Brian Perryman, the Immigration and Naturalization Service director in Chicago, revoking his permission to leave the country.

"I am waiting for more details from the INS about why they decided to bar me from going back to my home, my family and my work," Samirah said in a telephone interview from his parents' home in Jordan. "I am here in Jordan and my hands are tied and I feel very powerless."

"They said he was a security risk, but they never explained what the risk is," said Manal El-Hrisse, spokeswoman for Samirah's political advocacy group.

The INS has not commented specifically about Samirah's case but has said in general that people who have applied for but not received permanent residency, even those with the "advanced parole" papers Samirah said he received to travel, are not guaranteed re-entry into the United States.

Calls to the Chicago INS office on Sunday by The Associated Press went unanswered.

Samirah, 36, of Orland Park, said that just over a week ago Irish authorities held him in a cell overnight and told him he could either buy a return ticket to Jordan or remain in jail for days or weeks "until an Irish judge decides what to do with you."

He said his lawyers in Chicago were trying to persuade INS officials to let him return.

Samirah said he had lived in the United States for 15 years and had not returned to Jordan since 1990, in part to give U.S. officials time to investigate him and determine that he was not a threat to the United States.

"Political groups that do not agree with my opinions started spreading rumors that I had links to illegal groups," he said. "I am aware the INS and FBI investigated and they found nothing because I have the cleanest of records."

Some quick googling of Dr. Sabri Samirah:

1. He is the American-educated president of UMAA, which seems to be an established political association in Illinois. They have had some legislative success, including a law regulating Halal foods in Illinois, signed by Gov. Ryan in April 2001.

2. Dr. Samirah is also listed as the chairman of the Islamic Association for Palestine (IAP) in this article, which discusses possible IAP links to Hamas and bin Laden.

3. The issue of Palestine seems to hang heavily on Dr. Samirah:

'Samirah finds this renewed energy encouraging, but he acknowledges that even the urgency Jews and Muslims feel to get along better hasn't been enough to break through their long-standing problems. "We have different opinions," Samirah says. "The most important [for Muslims (sic) is our struggle in Palestine."'

3. One name that came up a lot in my quick search was that of Ray Hanania, who is a Chicago-based Palestian-American writer and comedian (?). His website has a cached page that lists the Arab-American associations in Chicago with this interesting info...Palestinians from the Town of Ramallah constitute nearly 50 percent of all the Palestinians who live in the Chicago area.
Posted by: Seafarious || 01/27/2003 02:44 pm || Comments || Link || E-Mail|| [331 views] Top|| File under:
Axis of Evil
World war has begun, Malaysian leader says
DAVOS, SWITZERLAND -- As the Malaysian Prime Minister sees it, the Third World War has already begun between "the axis of evil and Satan."



I guess that makes him Satan's little helper.



In a provocative speech to delegates at the start of the annual World Economic Forum, Mahathir Mohamad painted a picture of the West, particularly the United States, facing an enemy it doesn't understand and doesn't seek to understand.

"We fear terrorists. We fear flying. We fear night clubs. We fear parcels. We fear white powder. We fear shoes. We fear Muslims. We fear metal cutlery," he said.



Actually, we only fear crazy Muslims, not inanimate objects, but I didn't want to interrupt the rant.



"They fear starvation. They fear military invasion. They fear being rocketed. They fear being captured and detained."



Again, Dr. Mahathir is being a tad inconsistent here: if you are starving, being captured and sent to Gitmo might not be such a bad thing.



This new war is characterized above all by revenge, said Dr. Mahathir, Malaysia's Prime Minister for the past 22 years, who plans to retire at the end of 2003.



Maybe he's auditioning for the Al Queda lecture circuit. Speaking can be a lucrative retirement gig for former heads of state.



The Prime Minister said U.S. President George W. Bush was the first to say after Sept. 11 that the United States is at war. It may not be a conventional war fought on battlefields but, he added, "people are being killed and people are fighting back."

Dr. Mahathir said that people do not strap explosives to themselves and then detonate them and they do not fly large planes into buildings on a whim.



Not on a whim. They do it because they are crazy, consumed by hate and their culture leaves them susceptible to the most insane ideology yet to be invented.
Posted by: JAB || 01/27/2003 02:43 pm || Comments || Link || E-Mail|| [320 views] Top|| File under:
Turkey, Jordan Are (partway) Back on Track
From DEBKA (slogan:"When we're wrong, we're really wrong, when we're right, we're two weeks ahead of the news curve!")


While still holding out on permission for a full-scale, 80,000-strong US invasion force to be stationed in Turkey, the Gul government has ceded part of America's requirements. DEBKA-Net-Weekly's military and Turkish sources say Ankara will make bases available for the landing of 25-30,000 US troops for the first stage of the war, turning a blind eye to up to 40,000, while also permitting US invasion troops the limited use of Turkish air and naval bases and civilian airports, including Istanbul's international airport.


Wouldn't want to use the civilian airfields, the Turks want to limit exposure of our forces, makes it easier to deny how many are there.


Jordan's king Abdullah II this week lifted the restrictions he abruptly clamped down on the movements of American troops in the kingdom, their use of Jordanian bases as launching pads to invade Iraq and strike at the western bases from which Scud missiles were fired against Israel in 1991. He also renewed permission for US warplanes to reach Iraq via Jordanian airspace and gave the nod for Israeli air force flights through Jordanian skies, provided they were coordinated with the US and Jordanian authorities.


Jordanian overflight rights means carriers in eastern Med can hit western Iraqi desert areas quicker. I figured we would get these from Jordan.


According to our sources, General Richard Myers, Chairman of the Joint US Chiefs of Staff, obtained Turkey's concessions in the few hours he spent in Incirlik and Ankara Sunday, January 19. Defining their accord as a military document, the Myers and the Turks agreed to set aside Turkey's territorial claims in the two northern Iraqi oil cities Kirkuk and Mosul until a later stage. Soon after Myers departed Ankara, American sources made it clear that the United States fully intended taking over Iraq's oil fields, administering them in the long term and using Iraqi oil revenues to partly defray the costs of conducting war and maintaining a long-term military occupation of Iraq. According to DEBKAfile's Washington sources, the war bill which, unlike Gulf War I, America will carry more or less single-handed, is estimated at $130 billion, while maintaining app. 70,000 US troops in the country to protect the oil fields and maintain Iraq's post-war stability could run to another $10-12 billion a year. To raise this cash, the United States plans to increase Iraq's oil output from 1.6 million to 6.5 million barrels per day, necessitating further heavy outlay for renovating the badly run down Iraqi oil production equipment.
At the same time, the long-term, military-backed control over Iraq's oil resources – on the spot rather than from outside the region – will make America the leading strategic-political-military force in the Middle East and Persian Gulf as well giving Washington a controlling interest in the global oil market. In consideration of Washington's regional design, the Gul government in Ankara decided that its wisest course at this stage would be to shelve its two-century- old claim to Iraqi oil fields for the time being.


The US controling the oil fields means the Kurds don't get them. That's what Turkey was afraid of.


The key clauses in the US-Turkish military agreement are:

1. Turkish passage for one light US division of no more than 15,000 troops to transit into northern Iraq - conditional on a US pledge to end the military campaign against Saddam Hussein within days.
Agreed.
2. Shortly before the invasion, Turkey will allow US troops to land at Turkish air and naval bases and go into action in Iraq.


Just-in-time deployment, they'll arrive after air strikes start and move up to the front. Fits the DenBeste theory.


3. In the first stage of the US offensive, the Turkish government and high command will bring the Turkish forces who drove into northern Iraq last month back to their bases.


Pull them back to their bases in Iraq? Be less chance of friendly fire mistakes that way.


They will stay there until a new US-Turkish accord is negotiated to formalize Turkey's standing in Iraq. DEBKA-Net-Weekly had earlier reported Turkish troops as having taken up strategic positions along main roads.


Road guides?


The Turkish government and high command undertook not to exploit the US campaign to grab positions in northern Iraq.
DEBKA-Net-Weekly's military and intelligence sources note that, through this provision, General Myers lifted the Turkish military threat hanging over Kurdistan.


The Kurds can have a part in a federated Iraq, but not a state of their own. This keeps the Turks happy.


The carrot Myers proffered the Gul government, according to DEBKA-Net-Weekly's sources in Washington, was an undertaking on behalf of President George W. Bush of US generosity in providing Turkey with post-war economic aid in return for responding to US demands for bases. The American general also held out possible US concessions to Turkey in the bargaining over the shape of the government administrations in northern Iraq and the Turkmen region.


And cheap oil!


Myers' mission effectively ended the US-Turkish crisis that threatened US war plans in northern Iraq. According to the latest information, units of the 4th US Infantry Division, the whole of which was first tasked for the southern front, are now being shipped to Turkish bases for the jump into the northern oilfields together with 101st Airborne Division detachments.


They must mean 'jump off for', not 'jump into' when talking about the 4th ID. The 101st may air assault the northern fields and the 4th drives down to meet them.


These partial reversions by Turkey and Jordan to their first commitments, salvaged key elements of the original US blueprint for the war on Iraq, permitting a return to the three-way split of combat strength between the northern, western and southern sectors.


If true, and I do mean, IF, this would be a big deal.


DEBKA-Net-Weekly's sources in Washington and Amman attribute King Abdullah's change of heart to the quieting of his acute eve-of-war jitters by renewed American guarantees to protect his kingdom and the reaffirmation of Israeli defense pledges. Jordan's towns teem with Iraqi intelligence agents, whose subversive activities against the throne, hand in glove with dissident Palestinians and pro-Al Qaeda extremists, are intensifying as the war approaches.


Too true. Look for a roundup, just prior to kickoff.


On Thursday, January 23, Jordan requested the sale of an American air defense system to tighten control over Jordanian airspace and protection against foreign intervention.
Having Jordan back on track prompted sighs of relief among war planners in Washington. The provision of bases in Jordan is essential for the occupation of western Iraq and eviction of the Iraqi military presence in the first stage of the anti-Saddam offensive. DEBKA-Net-Weekly's military sources note that the capture of Baghdad and Saddam's power base of Tikrit would be feasible without the use of bases in Turkey, but extremely difficult without Jordanian forward bases for flushing Iraqi forces out of western Iraq. Iraqi units, especially the ones stationed at the H2 and H3 base complexes, are armed with a large quantity of long-range surface-to-surface missiles, some with chemical or biological warheads. They could inflict grave damage on the American advance on Baghdad and Tikrit if they remained to the rear of that advance, as well as threatening Israel.


H2 and H3 will most likely vanish at zero hour plus .01.


From Israeli prime minister Ariel Sharon, the monarch also received reaffirmation through secret emissaries of Israel's guarantee to defend Hashemite rule in Jordan, according to DEBKA-Net-Weekly's sources in Washington and Jerusalem. This guarantee is embodied in the Jordan-Israel 1994 peace treaty and reinforced in secret bilateral military and intelligence pacts.


OK, you've been helping, and your wife's a hottie.


But Abdullah made an additional, surprising request: Access to Israeli television, as soon as the threat from Saddam Hussein and his weapons of mass destruction has passed, for a personal message of peace and conciliation between the Arab nation and the Jewish State. The responses in Jerusalem and Washington are not known, but have probably been deferred until after Israel's general election next Tuesday, January 28. DEBKA-Net-Weekly's political sources interpret this as a move by the Jordanian monarch to set himself up as the senior Arab arbiter of the destiny of the Palestinians after Saddam's passing further diminishes his long-time ally, Yasser Arafat. Abdullah cherishes hopes of reclaiming the authority over the West Bank and Arab Jerusalem, which his father, Hussein, forfeited by losing the 1967 war.


Hummm, he would like the land back, and the palo's will be looking for new management....
Posted by: Steve || 01/27/2003 11:56 am || Comments || Link || E-Mail|| [424 views] Top|| File under:
Jordan to consider request to extend auspices
Jordanian King Abdallah would favorably consider an American request to extend the auspices of the monarchy over Iraq for a temporary period after the expected U.S.-led attack on Saddam Hussein's regime, if the Americans ask, according to senior political sources participating in the World Ecnomic Forum in Davos, Switzerland.


"Iraq? For me? Oh, you shouldn't have.."


According to the estimates of sources in Davos involved in preparations for the war in Iraq, the realistic scenario is that commanders of Iraqi forces will surrender shortly after the U.S.-led attack begins and will come to American military headquarters waving white flags.


Yup!


The American government will select from among those commanders the leaders of the interim Iraqi government that will rule the country until a more permanent arrangement is found, the sources added.


Sounds like the post-WWII German model.


After an interim period of 2-3 years, they said, if the temporary regime in Iraq asks from the Jordanian monarchy to extend its auspices over Iraq, King Abdallah would likely consider the request favorably.


Fat chance the Iraqis will ask Jordan to rule them. Who put forward this proposel, King Abdallah ?


But Jordanian officials examining U.S. overtures on the matter made clear that Abdallah would need to carefully consider the repercussions such a move would have on Jordan's stability.
King Abdallah said Monday that only "a miricle" could prevent a war in Iraq." The sources said that the widely held estimate in the international community is that Israel will try to stay outside the conflict with Iraq. But they believe that if Israel is attacked and its population is seriously harmed, there would probably be an Israeli military response.


Probably?


According to sources, immediately following the war in Iraq, international pressure will resume on Israel and the Palestinian Authority to reach a stage of preparing for the creation of an independent Palestinian state and a final peace agreement within three years, in accordance with the "road map" proposed by the Quartet - the United States, United Nations, European Union and Russia.


Immediately following the war in Iraq, there will be no Palestinian Authority
Posted by: Steve || 01/27/2003 10:44 am || Comments || Link || E-Mail|| [273 views] Top|| File under:
Reforms Turns Disastorous for North Koreans
Six months after North Korea announced unprecedented wage and price increases to jump-start its miserable economy, runaway inflation is emptying millions of pocketbooks and bottlenecks in production are causing widespread shortages, according to Chinese and North and South Korean sources.

The black market price of rice, the staple of the Korean diet, has jumped more than 50 percent over the past three months in most parts of the country while tripling in others, according to North Koreans, Chinese businessmen and Western aid agency workers. Some factories in poorer parts of the country, such as the heavily industrialized east coast, have stopped paying workers the higher salaries that were a cornerstone of the reforms, recent North Korean arrivals to China said. Others have taken to paying workers with coupons that can be exchanged for goods, they said, but there are no goods in the stores to buy.



Have you ever noticed that no matter how repressive of a police state you have, there's still a black market? Of course, it probably means the police are running the black market.



"Their new economic policy has failed," said Oh Seung Yul, an economist at the government-funded Korea Institute for National Unification in Seoul. "The hopes that were raised in July are today pretty much dashed."

The apparent failure of North Korea's attempt to promote economic activity and improve living standards constitutes an important backdrop for its recent threats to resume a nuclear weapons program, according to the sources.

On one hand, Oh and others said, North Korea's isolated government needed a scapegoat. On the other, according to Chinese sources close to the secretive government of Kim Jong Il, Pyongyang has determined that it risks economic collapse without security guarantees and access to international lending institutions such as the World Bank and International Monetary Fund, to which the United States holds the keys. So Kim manufactured a crisis to win concessions, they said.



The whole article is worth a read. NK is in big trouble.
Posted by: Patrick Phillips || 01/27/2003 02:43 pm || Comments || Link || E-Mail|| [257 views] Top|| File under:
Iraqi Opposition Leaders Meet in Tehran
About a dozen Iraqi opposition leaders have quietly gathered in Iran ahead of a planned conference in northern Iraq on the future of their homeland after Saddam Hussein, according to Iraqi opposition officials. ``Ten top opposition leaders, along with a large delegation, have arrived in Iran to formulate plans for their entry into northern Iraq through Iranian territory,'' Dana Ahmad Majid of the Iraqi Kurdistan Democratic Party told The Associated Press on Sunday. Iran, he said, was playing the role of a ``bridge,'' providing opposition groups with transit to Iraq. The gathering of Iraqi opposition figures could suggest an increasing Iranian involvement in plans for Iraq's future although Iranian newspapers, including state-run media, have remained tightlipped on the gathering. However, there also have been rifts between Iranian-based Iraqi opposition figures and more liberal U.S.-based dissidents.
Meeting in Iran could allow them to iron out some of those disputes - chiefly over how much influence clerics should have in a post-Saddam Iraq - before they would cross into northern Iraq for the conference now planned for mid-February.
Haj Abu Zeid, a leader of the largest Shiite Iraqi opposition group, the Supreme Council for the Islamic Revolution in Iraq, said opposition meetings in Tehran have ``resulted in bringing the views closer and reducing differences'' ahead of the February conference. Zeid did not elaborate on those differences or how they were being smoothed over, said Iraqi opposition groups were showing support to a reported Iranian offer to protect the groups on their way into northern Iraq.


Iran is making nice to all sides, trying to be a player


Other senior council officials, speaking on condition of anonymity with The Associated Press in Cairo, said the liberals wanted to assure their leader, Ayatollah Baqir al-Hakim, that they have no plan to try to undermine his influence among Shiite Iraqi dissidents. Al-Hakim was angered by remarks attributed to Brandeis University professor and prominent Iraqi dissident Kenan Makiya accusing Shiite clerics of trying to manipulate opposition efforts for a regime change.
Another Iraqi opposition official, speaking in Iran on condition of anonymity, said the visiting dissidents also were having talks with Iranian elite Revolutionary Guards and other officials about the developing Iraqi crisis. He did not elaborate.
A leading analyst familiar with Iran-Arab affairs said increasing Iranian involvement and reported secret Iran-U.S. cooperation on Iraq was one of the reasons for the postponement of Syrian President Bashar Assad's visit to Tehran earlier this month. ``There is an increasing feeling in the Arab world that Iran is quietly increasing contacts with Iraqi opposition groups and secretly developing cooperation with Washington'' to topple Saddam's regime,'' Sadeq Al-Husseini said.


Iranian's know Sammy's time is up, they want to be as far on the winning side as they can without being seen in bed with the Great Satan. Not being a Arab nation, they don't really care about whose sandals they step on.


Iran has said it would not shed any tears if Saddam was toppled, but at the same time that it was opposed to any U.S. unilateral military action to oust Saddam without U.N. backing.


A free country next door might give the locals ideas

.

Posted by: Steve || 01/27/2003 10:20 am || Comments || Link || E-Mail|| [264 views] Top|| File under:
Middle East
"Arab Street' Folds Tent: Arab nations falling into line on Iraq
Amman, Jordan -- The slogan appears on walls, bus shelters and billboards throughout the country. "Jordan First," it reads in Arabic, over a photo of outstretched hands lifting the national flag.

It's a message from the country's ruler, King Abdullah II, that Jordan's national interest -- not those of Iraqis or Palestinians -- must guide government policy.

Despite strong public opposition to a U.S. strike against Iraq and equally strong support for the Palestinian cause, the king is charting a careful course that avoids offending his prime international patron, the United States.

It's a stance that is being adopted by most governments in the region. At a time when opposition to war is growing in Europe, led by France and Germany, most Arab regimes appear to be moving in the other direction.


I dont think Opposition is growing, its just being more vocal.


Until recently, Arab leaders had been the most vocal in criticizing Washington's talk of war. Saudi Arabia had said it would not allow its military bases to be used in any such effort, while Jordan's monarch warned of a Middle East "Armageddon" resulting from a U.S.-Iraq war.


Translation - My power base will be effected, thats a disaster.


But now, most of them are falling in behind Washington. Despite their fears of political instability in the wake of an Iraq invasion -- which could threaten their own hold on power -- they seem to have decided that they cannot afford to jeopardize their all-important relations with the United States by remaining on the sidelines.


You can get on the bus or get mowed down by it. In the end, Arabs are pratical people.


"Iraq's neighbors are not playing a significant role in this dispute," said a Western diplomat in the region, who did not wish to be named. "But we expect that at the end of the day, they will play a positive overall role in efforts to disarm Saddam Hussein."

Arab efforts to play an active role in averting a war have so far borne little fruit, a conclusion affirmed by Abdullah himself.

"Unfortunately, I believe that we're now a bit too little, too late to see a way out, a diplomatic solution between Iraq and the international community, " the 40-year-old king told the World Economic Forum in Davos, Switzerland, on Sunday.

Last Thursday, top officials of Turkey, Syria, Iran, Jordan, Egypt and Saudi Arabia met in Istanbul in a last-ditch effort to find a peaceful solution. But they agreed only on a vague statement calling on Iraq to continue cooperating with U.N. weapons inspectors and "to demonstrate a more active approach," while also urging that the final decision on war rest with the United Nations.

At the same time, the leaders ignored a proposal that they encourage Hussein to resign. The proposal, reportedly floated by Saudi Arabia, has so far fallen on equally stony ground in Baghdad. Arab commentators say such failures point to the continuing ineffectiveness of governments in the region.

"The lack of results in the Istanbul summit show that there is no Arab nation anymore, only a collection of impotent countries," said Taher Masri, a former Jordanian prime minister and foreign minister. "Since the Gulf War, there has been no cooperation between governments. Like Jordan, all Arab leaders are merely looking after their own affairs."


As well they should.


Even the summit's venue in Turkey, a non-Arab country, shows a lack of Arab cohesion on an issue as crucial as a U.S. invasion.

Caught between lucrative economic ties to both Washington and Baghdad, Jordan is a strong illustration of Arab paralysis.

U.S. military and foreign aid totaled $460 million last year, a large amount for a country of 5.2 million people. Jordanian exports to the United States have boomed because of a new free-trade pact, reaching an estimated $325 million last year, a fourfold increase since 2000.

But Iraq plays a close second in largesse, providing Jordan all the gasoline and heating oil it needs at a hefty 75 percent discount -- a subsidy amounting to $400 million per year. And Iraq is Jordan's second-largest export market after the United States.

Publicly, Abdullah has ruled out the use of Jordanian soil for military operations while pleading with the Bush administration to allow U.N. weapons inspections to continue. However, American officials privately admit that Abdullah has allowed U.S. Special Forces to establish a foothold for secret operations against Iraq.


More unpleasant facts for the 'peace train' folks. In the end this will be Germany method as well, public rebuke, floowed by close co-operation with Special Forces.


Abdullah has asked the United States and Saudi Arabia to replace the oil supply it would lose from Iraq in the event of war. Despite reports to the contrary, diplomats say that no deal has been reached yet.


Its a deal. Anyone second that?



But such support would be crucial to reduce public anger in case of war. About 60 percent of Jordan's population is of Palestinian origin, and many regard Saddam Hussein as a champion of the Palestinian fight against Israel.

In a public opinion poll earlier this month carried out by the Center for Strategic Studies, a respected research unit at the University of Jordan, 98 percent of the 1,373 people questioned said war would be bad for Jordan. Asked whether the government should give the United States access to its bases or other assistance for an Iraq invasion, only 2 percent were in favor.

"If there is war, and people see major bloodshed in Iraq at the hands of the Americans, there will be serious instability here," said Salem Nahhas, leader of the Jordanian People's Democratic Party, a leftist, pro-Palestinian group that the government has long viewed as a potential leader of anti- government unrest.

To quell the prospect of public unrest, Abdullah's powerful security services have recently banned most demonstrations and public meetings.

Although he has pledged to hold parliamentary elections this spring, Abdullah, long regarded as a pro-democratic, Western-oriented modernizer, has hinted that he may cancel the voting if there is war in Iraq. Many observers say he fears that conservative Islamists and secular leftists would make major gains.


I'd wait till the funding from Iraq drys up for the oppostion, once they are discredited and without funds, it will be much easier to hold an election.


Taking issue with calls on the Jordanian street for solidarity with a fellow Arab state, Abdullah said: "Concern for pan-Arab issues has mostly been mere slogans raised to justify the failure of leaderships to address the internal predicaments of their peoples and to achieve development and freedom that their peoples deserve."

And on Thursday, while his foreign minister, Marwan Muasher, was talking peace in Istanbul, the king met with visiting General Tommy Franks, asking the commander of the U.S. Central Command to give Jordan a modern air defense system.

It was a symbolic, almost futile gesture -- any such system would take months to purchase and install, so it would be unusable if an Iraq war takes place in the next of couple months, as is widely expected.

Positions among Arab nations:
-- Saudi Arabia
-- Official opposition to U.S. war on Iraq is weakening. Officials have told Washington that it can use the huge, state-of-the-art Prince Bandar Air Base to attack Iraq -- although they haven't defined the extent of such use.

-- Jordan -- Denies that it will allow U.S. forces to use bases in an attack. But it is an open secret that U.S. Special Forces are being allowed to stage undercover operations from there.

-- Qatar -- Despite longtime good relations with Saddam Hussein, Qatar has thrown its lot in with Washington, hosting U.S. military planning headquarters and playing a role behind a recent attempt to encourage Hussein to resign.

-- Kuwait -- After a tentative rapprochement with Iraq last year, Kuwait has swung fully behind the American line, with thousands of U.S. troops and more every day being stationed there.

-- Syria -- A major economic ally of Hussein, Syria has criticized U.S. war plans but voted in favor of the U.N. Security Council resolution 1441 that authorized the return of U.N. arms inspectors to Iraq.


Next on the 'axis of evil' hit parade


-- Iran -- The longtime enemy of Iraq is taking an equivocal stand, refusing to allow U.S. troops on its territory but allowing Shiite rebels to operate out of Iranian territory.


Possible use of airspace, but nothing public. They will ahvea real problem of refugees cross the border in the midst of the attack.


-- Turkey -- The population is strongly against U.S. war, but the government is leaning toward allowing U.S. planes and troops to use the all- important bases at Incirlik and other locations.


"leaning towards", means 20,00 troops and two full airforce bases. Turkey is a feight anyway, no one going to roll tank through that terrain.


-- United Arab Emirates -- A low-profile U.S. ally, with small American military bases.

-- Oman -- A close U.S. ally, with large American and British bases.


Our "new best freinds"


-- Bahrain -- With a restless Shiite population, the tiny island nation is not expected to play a major role in an invasion despite its large U.S. Navy base.


Posted by: Frank Martin || 01/27/2003 10:19 am || Comments || Link || E-Mail|| [271 views] Top|| File under:
Why one should oppose a second Palestinian-Arab state in Judea, Samaria and Gaza - Part 19 of 23
This piece continues a series of which the first 18 parts were posted on September 8, 9, 11, 17, 20, 22, 23; October 7, 24, 28, 29; November 6, and 26; and December 5, and 13, 2002, and January 7, 10 and 21, 2003...

Recapitulation: The first nine parts of this series dealt with arguments based on fundamentals and principles: the historical right of the Jewish people to a home in their ancestral land, which has had a Jewish population continuously for millenia; the international acceptance of the Balfour declaration and the British Mandate to ensure the creation of a Jewish national home in Palestine; the fact that Israel is in possession of Yesha as a consequence of a defensive war; the argument that the current Arab population of Palestine consists mainly of immigrants who came to Palestine as a consequence of the development brought about by the Jewish pioneers since the 1880's; and the fact that the Arabs of Palestine have rejected numerous opportunities to establish a state by peaceful means, indicating that their real objective is to destroy Israel.

The second group of nine parts dealt with arguments based on Middle East realities. The points made include the assessment that a sovereign Palestinian State would obviate Israel's ability to defend herself; that such a state, by the admission of the Palestinian Arabs themselves, would not solve their grievances; that violence within and among Arab states has a long history, and adding another Arab state will not pacify the region; and the economic base of Yesha, as well as the water resources in the area, do not permit the creation of an additional, viable state.

19. Judea, Samaria and Gaza ("Yesha") are disputed territories, not "occupied Arab lands", and the settlements are not "illegal". Even if a sovereign Palestinian-Arab state were to be created, it is incomprehensible that Jews be allowed to live in any European or North American city, but not in Yesha.

One of the most spectacular triumphs of the Arab propaganda machine has been its ability to inject the Arab agenda and terminology into our life, to the point that such expressions as "occupied Arab lands" have become ubiquitous. In fact, Yesha is no more than one of many disputed territories around the globe and it must be seen in this light...

The full article may be found at the link given below.

Posted by: Joseph Alexander Norland || 01/27/2003 10:23 am || Comments || Link || E-Mail|| [270 views] Top|| File under:
Axis of Evil
Blix speax...
UN weapons inspectors searching for weapons of mass destruction in Iraq are delivering a crucial report to the Security Council. The chief inspector, Hans Blix, began by saying that Baghdad had complied only reluctantly with the UN inspectors. "Iraq appears not to have come to a genuine acceptance - not even today - of the disarmament which was demanded of it," he said.


"Nothing escapes the notice of Inspector Clouseau!"


The assessment will have a direct bearing on whether the UN moves to sanction military action against Iraq. Any failure to co-operate has been identified as a possible trigger for war by Washington and London, but other key Council members say the inspections should be allowed to continue. Mr Blix said on Monday that Iraq had "decided in principle to co-operate on [the] process, notably access" to sites the inspectors wanted to visit. But he said Baghdad did not seem to be co-operating on the "substance" of the resolution. He also said there had been some harassment of inspectors.
Some harrassment by screaming mobs, yes. And an attack by a loon. And an attempted setup...
Shortly before Mr Blix began to deliver his report, the White House said it demanded evidence of complete Iraqi compliance with the UN. "If the answer is only partially yes, then the answer is no," said spokesman Ari Fleischer.


Guess the answer's a definite "no," then...
Posted by: Fred Pruitt || 01/27/2003 10:19 am || Comments || Link || E-Mail|| [722 views] Top|| File under:
Home Front
Oakland loses Superbowl, residents foul their nest...
Rowdy crowds took to the streets after the Oakland Raiders' Super Bowl defeat and left parts of the city strewn with broken glass, charred hulks of burned cars and a fast-food restaurant with nearly every window broken. Police responded to the trouble Sunday night with rubber bullets, tear gas and huge squads of officers that sought to disperse the crowds. At least 25 people were arrested, mostly for public drunkenness, authorities said. About 10 vehicles were set on fire, and crowds broke the windows of at least one television news van, police and witnesses said. One group of young men set debris on fire in the middle of a street and then posed for news photographers. Rioters broke nearly every window at a McDonald's restaurant, which was also set on fire.


Sounds like Quetta or Peshawar, after Friday prayers...
Posted by: Fred Pruitt || 01/27/2003 10:04 am || Comments || Link || E-Mail|| [271 views] Top|| File under:
Axis of Evil
Kofi sez give 'em more time...
Weapons inspectors should be given more time to do their jobs and disarm Iraq peacefully, Secretary-General Kofi Annan said Monday ahead of crucial reports from the chief inspectors assessing Baghdad's compliance. "They should be given the time to do their work and all of us, the council and the assembly, must realize that time will be necessary, a reasonable amount of time, I'm not saying forever, but they do need time to get their work done and I suspect the council will allow that to be done," Annan told reporters as he entered the U.N. building.
"How much time, Kofi?"
"Twelve years."
His comments contrasted with the stance of the Bush administration, which believes Iraq has shown over the past two months an unwillingness to comply with U.N. Security Council resolutions. Secretary of State Colin Powell said Sunday that the inspections had run their course, though he did not explicitly call for their end. He said that as a result of Iraq's lack of cooperation, he had lost faith in the ability of inspectors to fulfill their mission.
Actually, they have fulfilled their mission, which was to give Iraq one last chance. Sammy didn't take it...
But Annan said: "I have not given up on peace. I really hope that Iraq will comply and we will be able to get on and disarm Iraq peacefully."


Yeah. I really hope a rich uncle I never heard of dies a painless death and leaves me millions of bucks as his long-lost favorite. I also hope my hair grows back and my waistline shrinks of its own accord. And that Patty Ann Brown has the hotz for me...
Posted by: Fred Pruitt || 01/27/2003 09:58 am || Comments || Link || E-Mail|| [280 views] Top|| File under:
International
Is the US budget deficit the cause for the Iraq war?
Last night I saw a news columnist making the remark that the US budget deficit is going to

hit a height of $463 Billion

at the end of the year. Only a successful war could avert a financial disaster and elevate the economy.

I have no links, could anybody supply me some data about the deficit to compare whether this assertion is serious?


Posted by: Murat || 01/27/2003 09:50 am || Comments || Link || E-Mail|| [340 views] Top|| File under:
Axis of Evil
U.S. Spy Plane Crashes in South Korea
SEOUL, South Korea - An American U-2 spy plane crashed Sunday in South Korea (news - web sites), injuring three people on the ground. The Air Force pilot ejected safely.

The U-2 pilot was taken to a hospital at a U.S. base in Osan, about 30 miles southeast of Seoul, where he was treated for minor injuries, Air Force spokeswoman Lt. Toni Tones said.

The jet took off from Osan and crashed about six miles away in Hwasung, Tones said. Authorities did not release the name of the pilot, who is from the 5th reconnaissance squadron, or disclose details about his mission.


But we could probably guess where he was heading


South Korea's Yonhap news agency said three people on the ground were injured by the crash, which caused fires at a house and auto repair shop.

"We are deeply sorry for this accident," Brig. Gen. Mark Beesley, vice commander of the 7th U.S. Air Force, said in a statement.

Beesley, who visited the injured at a local hospital, said the U.S. military would take steps to ensure civilian damage claims would be processed quickly, the statement said.

The crash comes amid rising anti-American sentiment in South Korea following the acquittals in a U.S. military court of two Army soldiers whose vehicle hit and killed two local schoolgirls in June.

"When I returned after a short break, my shop was half broken down and on fire, and the military plane was wrecked beyond recognition," repair shop owner Lee Jae-kwon told Yonhap.

The U-2 operates at an altitude of more than 70,000 feet, beyond the range of most surface-to-air missiles. North Korea (news - web sites) frequently complains about U.S. surveillance of the communist country.

The crash came amid rising tension on the Korean Peninsula as the United States and its allies try to pressure North Korea to abandon its suspected nuclear weapons program.

The United States keeps about 37,000 troops in South Korea, which shares the world's most heavily militarized border with North Korea.
Posted by: tu3031 || 01/27/2003 02:44 pm || Comments || Link || E-Mail|| [329 views] Top|| File under:
France demands Iraqi oil rights to drop veto
Sunday Herald (Scotland)
Tony Blair and George Bush have privately agreed a joint strategy that will delay any possible war against Iraq for four weeks during which time they will work tirelessly to achieve three key objectives:
Firstly, they seek to persuade France, one of the five permanent members of the UN Security Council, not to carry out its threatened veto of a second UN resolution to allow the US to intervene in Iraq. The French, along with Russia and China, also permanent members of the UN but not expected to vote, have extensive oil rights in Iraq and want those guaranteed before agreeing to any UN resolution.


Secondly, to ensure that all military personnel and hardware is in place for a likely attack at the start of March.


Finally, to utilise every possible moment to win the hearts and minds of the American and British public and persuade them that war is justified in order to disarm Saddam Hussein.
In what will be a crucial five days for the two leaders, culminating in their meeting at Camp David on Friday, the Prime Minister and the US president agreed during a lengthy telephone conversations last week that the 'United Nations route', however difficult, remained their political preference.


They're probably thinking that because they don't want to let the UN die yet. It provides a place for all the obstructionists in the world to gather and pass gas, but doesn't have any real power except for that of public opinion, which can't be discounted. It's a show organization, that impresses the Third World rubes, but it hasn't yet lost enough prestige for the Euros to treat it with open contempt. Until its last vestige of prestige is gone, the U.S. and Britain hesitate to dispose of it because they don't want to hear the whining from the countries who maybe aren't a part of the obstructionist bloc, but still look at the facade, rather than at the reality.
Posted by: Fred Pruitt || 01/27/2003 09:22 am || Comments || Link || E-Mail|| [328 views] Top|| File under:
Middle East
The New Road Map
The road to hell paved is bad intentions

Make no mistake; Israel must refuse to go down it. There is nothing to negotiate.

In essence it is an attempt to change the rules of the game once again, in favour of the Palestinians, without any concession to Israel. Every time there is a new plan it increases the rights of the Palestinians at Israel's expense.

In '67 UNSC Re.s 242 did not recognize the Palestinians. It authorized Israel to remain in the territories until they had an agreement for secure and recognized borders. It was acknowledged that Israel would be retaining some of the land to achieve secure borders.

The Oslo Accords were intended to create a body, the Palestinian Authority, with whom Israel could negotiate such borders. As a condition precedent to its execution, Arafat agreed to renounce violence and incitement and agreed that all disputes would be resolved by negotiation. The PLO also agreed to recognize Israel and remove all offending parts of their Charter. There was no mention of a Palestinian State. There was no restrictions whatsoever on settlement activity. Both parties committed to a just settlement of the refugee issues. There was no mention of a right to return. There was to be security cooperation. Israel was in full control.

Regardless of its agreed terms, Arafat violated every term right from the get go.

As a result of the Intafadah, which Arafat choose to begin, we got the Mitchell Plan, which recommended a freeze on settlement activity. This was a concession to Arafat beyond Oslo. But Arafat still didn't follow it. Then we got the Tenent Plan for security cooperation, which was not needed because Oslo spelt it all out. This also went nowhere because Arafat wouldn't abide by its terms.

After which we started to hear that there should be international monitors, which Israel wouldn't agree to. Then everyone said we had to offer "hope" to the Palestinians or that there must be a political tract etc. Then the pressure started to build on the settlements. No one insisted that Oslo had to be adhered to. The NY Times introduced the Saudi Peace Plan and went gaga over it. This plan required the right of return and '67 borders. Everyone including the US wanted to accommodate the Palestinians and kept offering them more then they were entitled to by Oslo. Finally Bush came out with his vision speech in which he envisioned a Palestinian State. But he laid down many safeguards.
Two months later we had the first draft of the New Road Map by the Quartet. This New Road Map was negotiated at the same time as the Security Council was debating what to do with Iraq so there was lots of linkage. Now that Bush had broken the ice with the vision of a Palestinian state, this Plan ran with it but dropped all of Bush's safeguards. It also required the Quartet to be the judge of performance by consensus so the US wouldn't have a veto. No longer is Israel in control of anything. Israel is expected to proceed in parallel with the Palestinians as though they were equally at fault. No longer must they effectively stop the terror. It is enough to make visible efforts to confront it and take steps. Israel is to be ruled by the Quartet even in matters of security. It also brings the Saudi Plan into the mix. Finally, there should be "an agreed, just, fair, and realistic solution to the refugee issue" as well as a "negotiated resolution to Jerusalem".

Posted by: Ted Belman || 01/27/2003 07:58 am || Comments || Link || E-Mail|| [320 views] Top|| File under:
Who's in the News
20
[untagged]
Bookmark
E-Mail Me
The Classics
The O Club
Rantburg Store
The Bloids
The Never-ending Story
Thugburg
Gulf War I
The Way We Were
Bio
Merry-Go-Blog
Hair Through the Ages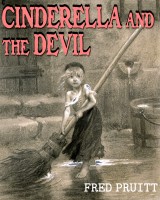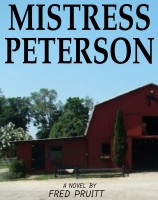 On Sale now!


A multi-volume chronology and reference guide set detailing three years of the Mexican Drug War between 2010 and 2012.

Rantburg.com and borderlandbeat.com correspondent and author Chris Covert presents his first non-fiction work detailing the drug and gang related violence in Mexico.

Chris gives us Mexican press dispatches of drug and gang war violence over three years, presented in a multi volume set intended to chronicle the death, violence and mayhem which has dominated Mexico for six years.
Click here for more information


Meet the Mods
In no particular order...


Steve White
Seafarious
Pappy
lotp
Scooter McGruder
john frum
tu3031
badanov
sherry
ryuge
GolfBravoUSMC
Bright Pebbles
trailing wife
Gloria
Fred
Besoeker
Glenmore
Frank G
3dc
Skidmark
Alaska Paul



Better than the average link...



Rantburg was assembled from recycled algorithms in the United States of America. No trees were destroyed in the production of this weblog. We did hurt some, though. Sorry.
35.172.216.157