Africa North
Clashes at Egypt's Presidential Palace
[NY Times] Protesters threw incendiary devices over the walls of Egypt's presidential palace during Friday demonstrations against President Mohamed Morsi, leading to

festivities

with riot

coppers

that filled the area with tear gas and threatened to deepen Egypt's spiraling political crisis.

The violence drew a quick condemnation from Mr. Morsi, who blamed unnamed "political forces" for inciting what he said was an attempt to "storm the gates of the palace." He promised that the security forces would respond "decisively."

"We stress that such violent practices have nothing to do with the principles of the revolution or legitimate means of expression," said his statement on Twitter. "We hold political forces that might have incited such violent actions fully responsible until results of the investigation are known."

The statement also called on "patriotic forces" to denounce the violence and "urge their supporters to immediately withdraw from the palace area."

The

festivities

started after a peaceful anti-government sit-in that lasted several hours outside the palace walls. As night fell, a small group of protesters threw incendiary devices over a palace gate, while officers inside fired a water cannon back, to disperse protesters but also to douse small fires, including one that started on a guardhouse by the gate.

On a broad avenue in front of the palace, armored carriers advanced, firing heavy amounts of tear gas and driving the protesters back. Security officers set fire to tents the protesters had set up across the street from the palace, and threw protest banners on small fires that were lit in the streets.

The

festivities

came after a week of violence in several Egyptian cities that left more than 50 people dead, leading Egypt's defense minister to warn of the potential "collapse" of the state.

By early evening, away from the presidential palace in central Cairo, thousands of anti-Morsi protesters marched on the Nile Corniche in central Cairo, chanting, "The people want the fall of the regime."

But though the number of protesters was still growing, there was no immediate sign that the

festivities

were turning into a broader conflagration, like the deadly violence that broke out at the palace in December, when supporters of President Morsi fought with anti-government protesters. The

Moslem Brüderbund

said on its Twitter account that it was not sending its members to the protest, and that it would not "be dragged into violence."
Posted by: Fred || 02/02/2013 00:00 || Comments || Link || E-Mail|| [10802 views] Top|| File under: Arab Spring
Africa Subsaharan
Nigeria Military Claims it Kills 17 Islamists in Raid
[An Nahar] Nigeria's military on Friday said it killed 17 Islamic fascisti in raids on two "terrorist camps" in the embattled northeastern state of Borno, the base of Islamist group Boko Haram
... not to be confused with Procol Harum, Harum Scarum, possibly to be confused with Helter Skelter. The Nigerian version of al-Qaeda and the Taliban rolled together and flavored with a smigeon of distinctly Subsaharan ignorance and brutality...
The military "conducted two special operations supported by Nigerian Airforce helicopter gunship to dislodge Boko Haram terrorist camps," a statement from

front man

Lt. Col. Sagir Musa said.

The statement is the first recent confirmation of a Boko Haram training camp or base, although the military has frequently commented on

bad boy

safe houses in urban settings.

Musa claimed the Islamic fascisti were using territory in the Sambisa Game Reserve and in an area called Ruwa Forest.

"The camp was...fortified and had training facilities," the statement further said.

"Efforts by the JTF (Joint Task Force) to destroy the camps led to a fierce exchange of fire that resulted in the death of 17 Boko Haram

bully boyz

and one JTF personnel was killed," it continued, referring to the January 30 and 31 raids.

Musa, who said the camps had been destroyed, listed a catalog of items found at the sites, including various weapons and ammunition, as well as communication equipment, food and a generator.

Boko Haram, blamed for killing hundreds in the area since 2009, has said it is fighting to create an Islamic state in Nigeria's mainly

Moslem

north, but its demands have repeatedly shifted.

Violence linked to the Islamists has been intense at times amid periods of relative calm. The insurgency is estimated to have left 3,000 people dead since 2009, including killings by the security services.

Both the police and the JTF have been accused of committing massive rights abuses, including summary executions, during operations against Boko Haram.

A ceasefire declaration from a man claiming to represent the

bad boy

group sparked intense debate this week, as it was not clear if the individual was a fraud or a legitimate envoy.

The military described the declaration as a welcome development but warned that it would not lead to a halt in operations aimed at stemming the insurgency in Africa's most populous country and top oil producer.

Posted by: Fred || 02/02/2013 00:00 || Comments || Link || E-Mail|| [10799 views] Top|| File under: Boko Haram
Arabia
Thousands Demand Reform in Bahrain
[An Nahar] Several thousand Bahrainis marched near the capital Manama on Friday to demand reforms in a protest called by the Shiite opposition in the tiny but strategic Sunni-ruled Gulf kingdom, witnesses said.

The demonstrators also called for the departure of the king's uncle Sheikh Khalifa bin Salman al-Khalifa, who has been prime minister for more than four decades.

Thousands of men and women protested in al-Bilad al-Qadim, waving Bahraini flags and brandishing pictures of political detainees, the witnesses said.

"National action calling for democratic change will not stop ... until all rights have been granted," opposition groups said in a statement.

"The action of the people of Bahrain on the ground has lasted for two years and will not end -- the opposition will act every day with demonstrations until all our demands are met," it added.

Referring to a call by King Hamad


...King of Bahrain (since 14 February 2002), having previously been its emir (from 6 March 1999). He is a Sunni, while the rest of Bahrain is predominantly Shiite...


on January 23 for a new round of national dialogue, the statement said "this dialogue is obscure and does not reflect a serious will on the part of the authorities to meet popular demands."

Posted by: Fred || 02/02/2013 00:00 || Comments || Link || E-Mail|| [10797 views] Top|| File under: Arab Spring
Bangladesh
2,400 Jamaat, Shibir men sued in Bogra
[Bangla Daily Star] Police filed two cases accusing 2,400 Jamaat-Shibir men in connection with Thursday's

festivities

between the law enforcers and activists during hartal


... a peculiarly Bangla combination of a general strike and a riot, used by both major political groups in lieu of actual governance ...


hours in Bogra.

The cases were filed with Bogra Sadar Police Station on Thursday night for assaulting police, said Riaz Ahmed, inspector (investigation), yesterday.

One of the cases were filed accusing 1,400 activists, mentioning names of 25, in connection with the clash at the town's Shatmatha, said SI Monjurul Islam Monju.

The other case was filed against 1,000 activists, mentioning names of 37, in connection with the clash at Jamil Nagar, he said.

Police had locked away
You have the right to remain silent...
25 Jamaat-Shibir men till 12:00noon yesterday while seven injured activists were undergoing treatment at Shaheed Ziaur Rahman Medical College and Hospital under police guard.

At least three people were killed in Bogra during Thursday's

festivities

between Jamaat-Shibir men and law enforcers.

Jamaat claimed the victims, Abu Ruhani, 22, Mizanur Rahman, 30, and Abdullah, 21, were its activists.

The party and its student body Islami Chhatra Shibir


... the student wing of the Jamaat-e-Islami Bangladesh...


on Thursday called for a dawn-to-dusk hartal in the district today protesting the killings.

Hospital sources said 15 people, critically injured in the

festivities

, were brought there. Of them, eight were released after primary treatment till 10:00am yesterday.

Mizanur Rahman, town publicity secretary of Shibir, told The Daily Star the dead had been sent to their families for burial.
Posted by: Fred || 02/02/2013 00:00 || Comments || Link || E-Mail|| [10799 views] Top|| File under: Jamaat-e-Islami
Caribbean-Latin America
Mexican Army smokes 8 bad guys in Tamaulipas state

For a map, click here. For a map of Tamaulipas state, click here

By Chris Covert
Rantburg.com

Seven unidentified armed suspects were killed in an encounter with a Mexican Army road patrol in Tamaulipas state Friday evening, according to Mexican news accounts.

A news account published on the website of Milenio news daily said that the gunfire exchange took place in Ciudad Victoria, the state capital of Tamaulipas at around 1700 hrs near ejido Estacion Caballero, near the PEMEX facility east of the city.

The suspects were travelling aboard two vehicles when they were observed by a Mexican Army unit. A pursuit ensued which ended in gunfire. Among the seven dead were two women. Four rifles were also secured in the aftermath.

Separately, one armed suspect was killed in an encounter with a Mexican Army unit in Reynosa, according to the same report posted on Milenio news daily Friday night.

The encounter took place on Bulevar Colosio in Obrera colony when the army road patrol came under small arms fire from suspects travelling aboard a vehicle. Army return fire killed one suspect. One rifle was seized following the conclusion of the encounter.

Five other individuals were killed in ongoing drug and gang violence in Tamaulipas state, according to several Mexican news accounts.

Four unidentified car buyers from Michoacan state were killed in an apparent kidnapping. The victims arrived in Tamaulipas January 10th to close a purchase when they were kidnapped. Despite the family's protestations that the ransom demands were met in full, the four were killed.


An unidentified man in his 30s was found beaten to death and dismembered on the highway between Ciudad Victoria and Monterrey, Nuevo Leon Thursday night. The victim was found when a vehicle hit the remains on the road.
Chris Covert writes Mexican Drug War and national political news for Rantburg.com
Posted by: badanov || 02/02/2013 00:00 || Comments || Link || E-Mail|| [10803 views] Top|| File under:
The Grand Turk
Suicide bomber member of the outlawed leftist group DHKP/C: Erdogan
[Hurriyet Daily News] The suicide bomber who killed one person and wounded another today in an attack on the U.S. Embassy in Ankara is a member of an outlawed leftist group, Prime Minister Recep Tayyip Erdoğan said.

Erdoğan's statement confirmed reports claiming the attacker was a 30-year-old member of the outlawed Revolutionary People's Liberation Party/Front (DHKP/C). The suspect, identified as Ecevit Şanlı, has previously spent time in prison, according to reports.

"The suicide bomber exploded the bomb right after crossing [the personnel entry] and died in the explosion. A birth mark on his head proves [his identity], but DNA tests will be carried out to make sure. It is clear that he is a member of DHKP/C. He has perpetrated such attacks before," he said, during a live TV interview on private broadcaster Haberturk.

Erdoğan also played down claims that the attack might be related to Turkey's position on the Syria crisis. "I don't reach to this conclusion. You know that the DHKP/C made some other attempts lately, but Turkey is taking steps against terrorism as well," said Erdoğan, highlighting the recent police raids against lawyers and alleged members of the leftist group.

The prime minister also said he had called U.S. Ambassador Francis Riccardone to express his condolences, and wished a speedy recovery to the journalist Didem Tuncay, who was heavily injured in the attack.

Suspect is a former convict

Suspected suicide bomber Ecevit Şanlı spent time in prison between 1997 and 2000 for attacking an Istanbul military guest house, Harbiye Orduevi, with a flame thrower.

He participated in hunger strikes while being held in Ümraniye Prison in 2000, a time when massive hunger strikes were initiated in Turkish prisons. Şanlı, who suffered from Wernicke Korsakoff syndrome, was released on probation in 2002.

Meanwhile,


...back at the pound, Zebulon finally found just the friend he'd been looking for...


the security guard who also died in the attack has been identified as Mustafa Akarsu, 36, Interior Minister Muammer Güler said in a statement.

The attack destroyed the entrance to the embassy building, he added, adding that the force of the explosion left body parts strewn around the scene.

Today's attack bears remarkable similarity to a suicide bomb attack on a police station in Istanbul's Sultangazi district on Sept. 11, 2012, that killed a police officer and the attacker.

The suicide bomber was later identified as İbrahim Çuhadar, who was said to be a known member of the outlawed DHKP/C. Çuhadar had previously served eight months in prison for participating in illegal demonstrations.

Seven people, including four police officers and three civilians, were also injured in the bombing at the 75.Yıl Police Station last year.

"The suicide bomber set off the explosives he was wearing after throwing a grenade into the police station, killing one police officer and wounding four others at the entry," Istanbul police chief Hüseyin Çapkın said soon after the attack.

Posted by: Fred || 02/02/2013 00:00 || Comments || Link || E-Mail|| [10802 views] Top|| File under:
India-Pakistan
Northwest Pakistan Taliban attack kills 23
The Pakistan Taliban have attacked an army checkpoint, killing 13 soldiers and 10 civilians, officials say.

The raid took place in the town of Serai Naurang in north-west Khyber Pakhtunkhwa province early on Saturday, and lasted several hours.

Twelve militants were killed in the attack, some of them suicide bombers, the officials said.

Pakistan Taliban say the attack was in response to the death of two commanders in a drone strike last month.

"Pakistan has been co-operating with the US in its drone strikes that killed our two senior commanders, Faisal Khan and Toofani, and the attack on military camp was the revenge of their killing," a Taliban spokesman said, quoted by Reuters news agency.
Posted by: tipper || 02/02/2013 08:48 || Comments || Link || E-Mail|| [10800 views] Top|| File under:
Afghanistan mortars kill five in Pakistan
[Pak Daily Times] Mortar shells fired from Afghanistan on Friday killed five people in South Waziristan tribal district, Pakistani officials said. "The shells hit five people near Angoor Adda, around three kilometres from Afghanistan border, and killed them," said a security official. The identity of the victims was not immediately clear as two officials said they were local militants and another said they were still identifying the bodies. "They were local militants who were coming towards Angoor Adda from Afghan border," said the security official on condition of anonymity because he was not authorised to speak to the media. "There was a fire on Afghan forces a while before the mortar shells hit these people. They might have been attacked in retaliation," he added. Afghanistan and Pakistan regularly accuse each other of staging shelling barrages across the border.
Posted by: Fred || 02/02/2013 00:00 || Comments || Link || E-Mail|| [10797 views] Top|| File under: al-Qaeda in Pakistan
Seven more fall victim to Karachi violence
[Pak Daily Times] Unabated wave of violence on Friday claimed seven more lives of people in the city.

In the first incident, a joint in-charge of MQM was

rubbed out

in sector 11/1-2, Orangi Town near Rehmat Chowk within the jurisdiction of Pakistain Bazaar

cop shoppe

. According to police, Nayyar, 23, son of Sarosh, was returning home on his

cycle of violence

after dropping his children near a school where two

gunnies

intercepted him and shot him dead.

The body was brought to ASH

for his appointment with Doctor Quincy

. Police said that deceased was joint in-charge of unit 119 of party's Orange Town sector and an employee of health department of Bloody Karachi


...formerly the capital of Pakistain, now merely its most important port and financial center. It is among the largest cities in the world, with a population of 18 million, most of whom hate each other and many of whom are armed and dangerous...


Municipal Corporation. He said that deceased was the father of two children and lived in the same area.

Similarly, a bank employee affiliated with labour wing of Muttahida Qaumi Movement


...English: United National Movement, generally known as MQM, is the 3rd largest political party and the largest secular political party in Pakistain with particular strength in Sindh. From 1992 to 1999, the MQM was the target of the Pak Army's Operation Cleanup leaving thousands of urdu speaking civilians dead...


(MQM) was killed while other injured in an armed attack at Sohrab Goth Bridge within the precincts of Yusuf Plaza

cop shoppe

. An official said that two unidentified armed pillion riders opened volley of bullets at a vehicle bearing registration No ARH-833 at Sohrab Goth bridge and escaped as a result, two people, including 32-years-old Mudassir Malik, son of Sami Malik, and 35-year-old Wajahat Hussain son of Raza Hussain received critical multiple bullet wounds and were rushed to a private hospital where doctors pronounced Muddassir as dead.

The body was later moved to Abbasi Shaheed Hospital (ASH) for medico-legal formalities.

The dear departed

was an employee of National Bank of Pakistain and affiliated with labour wing. The victim was the resident of Gulshan-e-Maymar.

Posted by: Fred || 02/02/2013 00:00 || Comments || Link || E-Mail|| [10799 views] Top|| File under:
Iraq
Tens of Thousands Call for Iraq PM's Ouster
[An Nahar] Tens of thousands of Iraqis gathered in Sunni-majority parts the country on Friday in new rallies against Prime Minister Nuri al-Maliki, a week after eight demonstrators were

rubbed out

amid a dire political crisis.

Thousands demonstrated in Fallujah,
... the City of Mosques, which might have somthing to do with why it's not called Center of Prosperity or a really nice place to raise your kids...
just west of Storied Baghdad


...located along the Tigris River, founded in the 8th century, home of the Abbasid Caliphate...


, where the killings took place at the hands of the army, railing against their alleged marginalization at the hands of Iraq's Shiite-led authorities.

"We want the fall of the regime -- no negotiations," proclaimed one banner in the town.

The demonstrations were the latest in a wave of rallies that have continued largely uninterrupted since late December, criticizing the alleged mistreatment of the Sunni community and, more recently, calling for Maliki's downfall.

They are among the myriad problems confronting the premier, who has also faced vocal opposition from many of his erstwhile government partners less than three months before key provincial elections.

"I will continue to protest, even if I am the one one left," said Osama Nayif, one of the Fallujah protesters. The 25-year-old was among 59 people who were

maimed

in Fallujah last week.

In an apparent

Dire Revenge™

attack immediately following the protesters' deaths, two Iraqi soldiers were killed and three others kidnapped as the army withdrew from the city and handed over security responsibilities to the police.

In Ramadi, capital of Anbar province which surrounds Fallujah, many protesters held up flags dating back to the rule of now-executed dictator Saddam Hussein.

"I call for the Arab League


...an organization of Arabic-speaking states with 22 member countries and four observers. The League tries to achieve Arab consensus on issues, which usually leaves them doing nothing but a bit of grimacing and mustache cursing...


and the United Nations


...a formerly good idea gone bad...


to protect the demonstrators and to pressure the Iraqi government to listen to the people's demands," said one of them, Abdulrahman al-Ghawi.

And in Adhamiyah, a mostly-Sunni neighborhood in northern Storied Baghdad, several hundred demonstrators held their latest weekly protest under heavy security measures at the Abu Hanifa mosque, calling for the release of prisoners they claim are being wrongfully held.

The latest rallies come a day after al-Qaeda's front group in Iraq released an audio message calling for the country's Sunnis to take up arms against the Shiite-led government.

"You have two options," a voice in the audio message, purportedly that of Islamic State of Iraq

front man

Abu Mohammed al-Adnani, said. "You can kneel to them (the government), and this is impossible, or carry weapons and you will be the superior."

Iraqi authorities have taken several steps in a bid to curb the protests. They claim to have released nearly 900 prisoners, and have pledged to raise the salaries of anti-Qaeda militiamen.

At the same time, a top minister has publicly apologized for holding detainees without charge for prolonged periods.

Posted by: Fred || 02/02/2013 00:00 || Comments || Link || E-Mail|| [10800 views] Top|| File under: Govt of Iraq
Israel-Palestine-Jordan
Israeli Army Gunfire Wounds Two Gazans

[An Nahar] Israeli army gunfire wounded two Palestinian teenagers near northern Gaza's border with the Jewish state on Friday, a medical official said. "Two Palestinians, aged 16 and 17, were hit in the legs by Israeli army gunfire east of Jabaliya as they approached a security barrier" between Israel and the Gaza Strip, health ministry spokesman Ashraf al-Qudra told Agence France Presse.


Assuming the graphic isn't a file photo, I see six people. All six are masked, the one with the back of his head to the camera not very well. The second from the right and the guy being carried both wear the Hamas flag or variants thereupon as masks.


An army spokesman said the two youths had strayed "very near" the barrier.

"Several Palestinians came up to the security barrier. The soldiers used tear gas and fired in the air to try to stop them, but without success. They then fired at their legs," he said.


So y'got at least two masked individuals -- can't tell if they're sixteen or sixty with the masks. They approach the fence. The border guards fire tear gas and they fire in the air to make them think twice about being quite so stoopid. When that fails they shoot at their legs. It doesn't sound real bloodthirsty to me.


Four Palestinians in Gaza have been killed by Israeli forces since a November 21 ceasefire between the Jewish state and the Islamist movement Hamas, which rules the coastal territory, ended a bloody eight-day conflict.

The Egypt-brokered ceasefire stipulates the Israeli army grant Palestinian farmers access to arable land in a buffer zone along the border and allow them to approach up to 100 meters (yards) from the security barrier.


I've known quite a few farmers in my life. Not one of them has gone to work in a balaclava.


Israel says its soldiers open fire on Palestinians who cross that mark.
Posted by: Fred || 02/02/2013 00:00 || Comments || Link || E-Mail|| [10800 views] Top|| File under: Hamas
Syria-Lebanon-Iran
Leb: Two Soldiers Killed in Clashes with Gunmen in Arsal
[An Nahar] The army announced on Friday that one of its units was the victim of an armed ambush as it was patrolling the outskirts of the Bekaa town of Arsal.

Two officers were killed and a number of soldiers were

maimed

the clash that ensued with the

gunnies

, said the Army Command in a statement.

A number of the

gunnies

were also injured.

"A large army unit soon headed to the region where it cordoned off the area and began pursuing the attackers," it continued.

Furthermore, it urged the residents of Arsal to cooperate fully with the army's procedures in the area, warning that it will "not be lenient with any attempt to allow passage or harbor

gunnies

."

Media reports had said earlier that at least four soldiers were killed and a number others

maimed

the Arsal

festivities

between the army and

gunnies

.

LBCI and al-Jadeed televisions said that the

festivities

erupted in light of the shooting and kidnapping of Khaled Hmayyed in Arsal.

OTV later reported the death of Hmayyed, identifying him as a member of the group that

kidnapped

seven Estonians in

Leb

in 2011.

Hmayyed recently joined the Free Syrian Army.

LBCI said that the Lebanese security agencies had labeled him as a member of a "terrorist group," adding that his activity was constantly being monitored.

Other sources said he was a member of the

Death Eater

al-Nusra Front, which is active in the Syrian revolt.

Posted by: Fred || 02/02/2013 00:00 || Comments || Link || E-Mail|| [10801 views] Top|| File under:
Hezbully Mahmoud Hayek Charged with Attempt on MP Harb's Life
[An Nahar] State commissioner to the military court Judge Saqr Saqr charged on Friday Mahmoud Hayek with attempted assassination of MP Butros Harb in July 2012.



Hayek refused to appear before the investigative bodies because he is a member of Hizbullah's security apparatus

Hayek is also charged with carrying out terrorist activity.

If convicted the man could be sentenced to death.

Harb had said that Hayek refused to appear before the investigative bodies because he is a member of Hizbullah's security apparatus.

The Batroun MP escaped earlier in July an assassination bid after residents of a building in which his office is located in the Beirut district of Badaro discovered individuals trying to booby-trap the elevator.

A string of high-level assassinations struck Lebanon between 2004 and 2008, targeting political, media and security figures who vocally opposed the Syrian government, including former Prime Minister Rafik Hariri who was killed in a powerful car bomb blast in February 2005.
Posted by: Fred || 02/02/2013 00:00 || Comments || Link || E-Mail|| [10797 views] Top|| File under: Hezbollah
Syria Suicide Attack on Regime Kills 53
[An Nahar] A suicide

boom-mobile

ing at a Syrian military intelligence headquarters in Damascus


...Capital of the last remaining Baathist regime in the world...


province killed 53 people, a watchdog said on Friday.

The January 24 attack, reported for the first time by the

Britannia

-based Syrian Observatory for Human Rights, was carried out by the jihadist rebel group the al-Nusra Front, the watchdog said.

The blast targeting military intelligence in the Sahsah area of the town of Quneitra killed 53 intelligence workers including six officers and

maimed

90, the Observatory said, citing medical sources.

Several bodies of prisoners being held in the building were found, but the cause of their deaths was unclear.

The Observatory relies on a network of medical sources and activists on the ground for its information.

A simultaneous

kaboom

at a checkpoint elsewhere killed four soldiers of
Hereditary President-for-Life Bashir Pencilneck al-Assad


The Scourge of Hama...


's army and sparked

festivities

in which a number of al-Nusra Front fighters were killed, it said.

The United States has placed al-Nusra, which it says is closely linked with al-Qaeda's Iraq branch but contains mostly Syrian fighters, on its list of terrorist organizations.

The group has claimed the majority of

suicide kaboom

s in Syria's 22-month uprising against Assad, which has transformed into a full-scale civil war and killed more than 60,000 people according to U.N. figures.

Posted by: Fred || 02/02/2013 00:00 || Comments || Link || E-Mail|| [10811 views] Top|| File under: al-Nusra
Who's in the News
41
[untagged]
6
al-Qaeda in North Africa
4
Arab Spring
1
al-Nusra
1
Jamaat-e-Islami
1
Govt of Iran
1
Hezbollah
1
al-Qaeda in Iraq
1
al-Qaeda in Pakistan
1
Hamas
1
Govt of Iraq
1
Govt of Pakistan
1
Boko Haram
Bookmark
E-Mail Me
The Classics
The O Club
Rantburg Store
The Bloids
The Never-ending Story
Thugburg
Gulf War I
The Way We Were
Bio
Merry-Go-Blog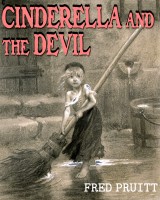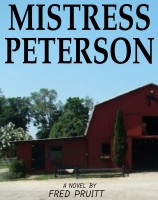 On Sale now!


A multi-volume chronology and reference guide set detailing three years of the Mexican Drug War between 2010 and 2012.

Rantburg.com and borderlandbeat.com correspondent and author Chris Covert presents his first non-fiction work detailing the drug and gang related violence in Mexico.

Chris gives us Mexican press dispatches of drug and gang war violence over three years, presented in a multi volume set intended to chronicle the death, violence and mayhem which has dominated Mexico for six years.
Click here for more information


Meet the Mods
In no particular order...


Steve White
Seafarious
tu3031
badanov
sherry
ryuge
GolfBravoUSMC
Bright Pebbles
trailing wife
Gloria
Fred
Besoeker
Glenmore
Frank G
3dc
Skidmark



Better than the average link...



Rantburg was assembled from recycled algorithms in the United States of America. No trees were destroyed in the production of this weblog. We did hurt some, though. Sorry.
100.24.118.144

Help keep the Burg running! Paypal: