Afghanistan
Afghanistan Stops Pakistan Trucks at Torkham Border
[Tolo News] Afghan customs officials have stopped more than 600 Pakistani trucks seeking to enter Afghanistan at the Torkham border in what some have labeled a retaliatory move for Pakistan's treatment of Afghan traders in Karachi.

The Ministry of Commerce and Industries said that the trucks are without insurance and bank guarantees which, according to the Afghanistan Pakistan Transit Agreement (APTA), are required for trucks travelling across Afghanistan to Central Asian countries.

Pakistan has not allowed Afghan traders to transit business goods for these reasons, so the Afghan officials said they have decided to impose these rule to Pakistan's trucks.

"We took the decision in reaction to the recent actions of Pakistan," Ministry of Commerce spokesman Wahidullah Ghazikhil told TOLOnews.

Meanwhile, the Afghan traders whose goods have been halted in Pakistan's Karachi port welcomed the government decision.

"We are very happy with this decision," trader Mokammad Hassan Hasam told TOLOnews. "If Pakistan takes money from us for different excuses, our government should also take money from Pakistani traders -- it will increase our incomes."

Some Afghan traders say that their foodstuffs have rotted in containers in Karachi port and asked the government to seek compensation from the Pakistan government, or for Pakistan to at least not fine the traders.

"The goods have all rotten in the port and we lost all our capital. At least the government should find a way that they don't fine us or charge us tax," Trader Ahmad Shah said.
Posted by: Fred || 02/05/2013 00:00 || Comments || Link || E-Mail|| [6476 views] Top|| File under: Govt of Pakistan
Local Police Detained for Crimes in Kunduz
[Tolo News] At least seven local police have been detained in north-eastern Kunduz province for various crimes including murder, security officials said Monday.

Afghan Local Police (ALP) chief Ali Shah Ahmadzai said that the detained men were known to have committed different crimes such as murder, robbery and misuse of uniform.

The ALP has been heavily criticized in the past for its officers violation of human rights, extortion, causing unrest among the people and misuse of weapons.

Ahmadzai said that group includes two national police who misused the local police uniform.

"The group is accused of taking money from the people, misusing weapons and bothering people in the province," he told TOLOnews.

Previously, a group of five ALP were arrested after being accused of murder, extortion, and injuring two women in northern Baghlan province.

Posted by: Fred || 02/05/2013 00:00 || Comments || Link || E-Mail|| [6465 views] Top|| File under:
Africa North
French airstrikes target northern Mali
TIMBUKTU, MALI -- In a new phase in the Mali conflict, French airstrikes targeted the fuel depots and desert hideouts of Islamic extremists in northern Mali overnight Monday, as a military spokeswoman said that French forces plan to hand control of Timbuktu to the Malian army this week.

After taking control of the key cities of northern Mali, forcing the Islamic rebels to retreat into the desert, the French military intervention is turning away from the cities and targeting the fighters' remote outposts to prevent them bases from being used as Saharan launch pads for international terrorism.


I am very impressed with the French. They must really know the area well, and (with some allied help) have what they need to do the job. I had rather expected that it would take the French weeks to get moving. But this has been downright snappy and well-executed.

The French plan to leave the city of Timbuktu on Thursday, Feb. 7, a spokeswoman for the armed forces in the city said Monday. French soldiers took the city last week after Islamic extremists withdrew. Now the French military said it intends to move out of Timbuktu in order to push farther northeast to the strategic city of Gao.

"The 600 soldiers currently based in Timbuktu will be heading toward Gao in order to pursue their mission," said Capt. Nadia, the spokeswoman, who only provided her first name in keeping with French military protocol. She said that the force in Timbuktu will be replaced by a small contingent of French soldiers, though she declined to say when they would arrive.

On Monday, French troops in armored personnel carriers were still patrolling Timbuktu. In the city's military camps, newly arrived Malian troops were cleaning their weapons Monday and holding meetings to prepare to take over the security of the city once the French leave.

There are signs that the Islamic rebels are beginning a guerrilla-type of conflict from their desert retreats as land mine explosions have killed four Malian soldiers and two civilians throughout the northern region in recent days. The two civilians died in an explosion from a land mine, or an improvised explosive device, on the road in northeastern Mali that links Kidal, Anefis and North Darane, the United Nations Office for the Coordination of Humanitarian Affairs said in a statement Monday.

Four soldiers were killed last week by a land mine explosion in the northeast area near Gossi. The French reported that two other land mines have been found in that vicinity, and early Monday they detonated one of the mines.

French airstrikes targeted the Islamic extremists' desert bases and fuel depots in northern Mali overnight.

French Foreign Minister Laurent Fabius said on France-Inter radio Monday that the strikes hit the Kidal region, near the border with Algeria, for the second night in a row. The extremists "cannot stay there a long time unless they have ways to get new supplies," he said.


You can hide in the desert but you still have to eat, and you still need gasoline...

Water, however, can be replaced with urine, at least for a while.

French Mirage and Rafale planes also pounded extremist training camps as well as arms and fuel depots from Saturday night into the early hours of Sunday, north of the town of Kidal and in the Tessalit region.

After pushing extremists out of key northern cities, France is now pushing to hand over control of those sites to African forces from a United Nations-authorized force made up of thousands of troops from nearby countries.

"In the cities that we are holding we want to be quickly replaced by the African forces," Fabius said Monday.

Asked whether the French could pull out of the fabled city of Timbuktu and hand it to African forces as soon as Tuesday, Fabius responded, "Yes, it could happen very fast. We are working on it because our vocation is not to stay in the long term."

But it is far from clear that the African forces -- much less the weak Malian army --are ready for the withdrawal of thousands of French troops, fighter planes and helicopters which would give the Africans full responsibility against the Islamic extremists, who may strike the cities from their desert hideouts.


Unless, of course, the extremists are busy running for their lives and scrounging for food and fuel...
Posted by: Steve White || 02/05/2013 00:00 || Comments || Link || E-Mail|| [6463 views] Top|| File under:
Slain activist's funeral march leads to attack on Tanta police station
[Al Ahram] Protesters at a funeral march held for slain activist Mohamed El-Gendy, who was allegedly tortured to death by police following recent anti-government demonstrations, attempted to storm the Tanta Police Station and the Gharbiya Security Directorate on Monday evening.

According to El-Gendy's friends and relatives, the activist died after being subject to torture while in police custody following his arrest at a 27 January protest in Cairo's Tahrir Square.

El-Gendy, a 28-year-old member of the Egyptian Popular Current, died at the Helal Hospital on Monday morning, where he had been transferred to the intensive care unit. According to health ministry spokesman Ahmed Omar, the activist had been suffering from low blood pressure, a suspected brain haemorrhage and a brain effusion when he was admitted to hospital.

During Monday's funeral march in Tanta, a handful of protesters also reportedly attacked the local governor's office with rocks. Other marchers, however, managed to deter them from further escalating the situation.

After the march, protesters regrouped outside the Tanta Police Station at which they threw Molotov cocktails. Police responded by firing teargas to disperse the crowds.

Hundreds participated in a funeral march for El-Gendy on Monday afternoon in Tahrir Square, where protesters' chants included calls for "retribution." The family then transported El-Gendy's body to his hometown Tanta, in the central Delta, for final burial.

Posted by: Fred || 02/05/2013 00:00 || Comments || Link || E-Mail|| [6458 views] Top|| File under: Arab Spring
Tunisian salafists destroy more Sufi shrines
[MAGHAREBIA] Tunisian salafists desecrated two Sufi shrines in Monastir and Mahdia, Tunisie Numerique reported on Sunday (February 3rd). Late Saturday night, the mausoleums of Sidi Abdeljabbar in Jammal and Sidi Amor Bouzid in Awlad Chamakh were set ablaze. "There is a systematic plan by some religious extremist groups to completely destroy these historical symbols; something that indicates an intention to target our national memory," Culture Minister Mehdi Mabrouk said earlier in January.


Picked right up on that one, didn't he?
Posted by: Fred || 02/05/2013 00:00 || Comments || Link || E-Mail|| [6461 views] Top|| File under: Salafists
Libyan official kidnapped in Tripoli
[MAGHAREBIA] Libyan gunmen on Sunday (February 3rd) kidnapped the head of the national identity card programme, Libya Herald reported. Naji Bazena was taken from his office in Ras Hassan district of Tripoli. In other news, some 40 armed men on Saturday attacked the illegal immigrant detention centre in Benghazi, freeing an unknown number of inmates.

Posted by: Fred || 02/05/2013 00:00 || Comments || Link || E-Mail|| [6462 views] Top|| File under: Arab Spring
Second big turban nabbed in northern Mali
[GUARDIAN.CO.UK] Reports on Monday that Tuareg rebels of the National Movement for the Liberation of Azawad (MNLA) captured two senior Islamist

forces of Evil

fleeing towards the Algerian border -- not far from Tessalit -- to escape French air strikes, seemed to chime with fears that Islamists are hiding in the region.

Members of the MNLA said they had seized Mohamed Moussa Ag Mohamed, an Islamist leader who imposed harsh sharia law in the desert town of Timbuktu, and Oumeini Ould Baba Akhmed, believed to be responsible for the kidnapping of a French hostage by the Movement for Unity and Jihad in West Africa (Mujao) an al-Qaeda splinter group.

"We chased an Islamist convoy close to the frontier and incarcerated
Please don't kill me!
the two men the day before yesterday," Ibrahim Ag Assaleh, a

front man

for the MNLA, told

Rooters

from Ouagadougou in Burkina Faso


...The country in west Africa that they put where Upper Volta used to be. Its capital is Oogadooga, or something like that. Its president is currently Blaise Compaoré, who took office in 1987 and may be in the process of being chased out now...


. "They have been questioned and sent to Kidal."
Posted by: Fred || 02/05/2013 00:00 || Comments || Link || E-Mail|| [6474 views] Top|| File under: al-Qaeda in North Africa
Africa Subsaharan
French tanker hijacked by pirates off Ivory Coast
[FRANCE24] A French tanker has been hijacked off Ivory Coast, Ivorian and French officials confirmed on Monday. The Gascogne tanker ship, which was sailing under a Luxembourg flag, was reportedly carrying 15 African and two Asian sailors.
Posted by: Fred || 02/05/2013 00:00 || Comments || Link || E-Mail|| [6461 views] Top|| File under: Pirates
Bangladesh
Bangladesh war crimes court jails Islamic party leader for life
[LATIMES] Protesters clashed with police in the Bangladeshi capital of Dhaka on Tuesday after a tribunal sentenced an Islamic party leader to life in prison for his role in the 1971 war of independence against Pakistan.


"Never forget, never forgive, never 'understand.'"




Although once he's in prison for the rest of his life, we can decide not to care about him anymore...


The International Crimes Tribunal handed down the verdict against Abdul Quader Mollah, 64, a senior figure in the Jamaat-e-Islami party, in a crowded, heavily guarded courtroom at the high court complex in Dhaka.


Jamaat was allied with the Pak military during the war for independence. They provided the local muscle as auxilliaries, familiar with who was who and who was where. I think that was the most vicious "civil war" since at least the end of the Second World War, with somewhere between 1.5 and 3 million dead. (Biafra is probably second, with a million civilian and 200k military casualties.)


Jamaat called a general strike Tuesday that shuttered shops and schools and slowed traffic to a crawl in parts of the capital.


They've been hartaling continuously almost since the start of the war crimes trials. Virtually all the Jamaat's top leadership is on trial or fled.


On Monday, in the wake of a large Jamaat protest demanding that the tribunal be scrapped, several people were injured, local media reported.
They threatened civil war before the verdict came out. Since this is the cleanup from their first "civil war" (with Pakistain) forty years ago they might want to think twice about that.
"We're in the midst of chaos," said Ataur Rahman, a professor at the University of Dhaka. "It's part of Bangladesh politics."


When Hasina's in BNP is screaming and hollering in the streets. When BNP is in, Awami League is screaming and hollering in the streets. I don't think BNP has been present in the legislature since Hasina got in.


Mollah was found guilty on five of six charges, including mass murder and rape. Prosecutors accused him of participating in the deaths of several hundred unarmed civilians as a then-top leader in the Jamaat's student wing while studying physics at Dhaka University, a charge he denied.


"Nope. Nope. Wudn't me."


Several other Jamaat leaders are accused of crimes against humanity during the war against Pakistan over four decades ago.


Somebody committed them. A significant percentage of the populace didn't tie their hands behind themselves and blow their brains out.


On Jan. 21, a major TV preacher and former party member was sentenced to death in absentia.


That would be Abul Kalam Azad alias Bachchu Razakar. Wherever he is, he's not going to be extradited.


Atty. Gen. Mahbube Alam told media representatives Tuesday that the verdict "upset us as we expected ... capital punishment for the crimes he committed."


When he's in jug he's still alive, eligible for prisoner swaps for hostages or for jail breaks, given prison guards who can be bribed. I think Bangla is something like #143 on the "least" corrupt list.


Human rights groups have questioned proceedings at the tribunal, which was created in 2010 and has no international oversight.


Daily Star has carried accounts of the trials virtually every day. Many of the "issues" are manufactured by the defense -- they didn't show up for the sentencing, for instance.


Concerns include a decision not to probe the November disappearance of a defense witness outside the courthouse gates. "An allegation as serious as the abduction of a witness deserves prompt action and a thorough and impartial investigation," Brad Adams, Asia director at Human Rights Watch, said in a statement at the time.


The story is that Shukho Ranjan Bali was abducted by RAB while arriving to give testimony. That was on November 5th. He hasnt been seen since. That was also in Delwar Hussein Sayedee's case, not this one.


Jamaat rejected Tuesday's verdict and called for another strike Wednesday in a bid to ramp up pressure on the ruling Awami League.


They also "rejected" the arrests of their top leadership. Their "rejection" means more months of rioting in the streets.


"The verdict is a reflection of political vengeance," Rafiqul Islam Khan, Jamaat's acting assistant secretary-general, told reporters. "The verdict is dictated by the government."


Hasina's govt seems determined to break the power of the Jamaat. Jamaat is part of BNP's four-party alliance -- even though religion-based parties are illegal under the Bangla constitution -- as one reason. They also kind of blatantly involved with the extremist groups like JMB and HuJI. Most important, though, I think, is that they turn their brown turbans out flinging bricks and whacking things and setting fire to cars at the least opportunity.


Prime Minister Sheikh Hasina's government, which initiated the tribunal, has denied any bias in the proceedings. Bangladesh's political system can be highly polarized, and all of those on trial for war crimes are opposition politicians.


There's a political element to it, but I'm sure it galls Hasina and her associates to see the Jamaat leadership fat and happy and allied with Khaleda Zia -- the widow of Ziaur Rehman.


Analysts said the government may have underestimated how contentious the tribunal would become. Many of the accused are well-entrenched in Bangladeshi politics four decades on, even as a younger generation finds appeal in Jamaat's Islamic message.


I already said they were fat and happy.


"If the government pushes too hard to get these guys, it could create more divisions in society," Rahman said. "We still carry a lot of emotion from the 1971 war."


Doing nothing is always the easiest thing, isn't it? Doing something to contain or eliminate a growing threat is much harder.


Jamaat, which opposed Bangladesh's independence from Pakistan in 1971, is suspected of helping organize groups that assisted Pakistani troops in killings, rapes and arson. According to official figures, Pakistani troops and local collaborators killed 3 million people and raped 200,000 women.


It's not "suspected." It's documented. The guys on trial are among those documented.


Police last week said they shot and killed two Jamaat activists in clashes across Bangladesh. The party has put the number of its members in the hands of police at four. Twelve people, including five policemen, were injured over the weekend after Jamaat supporters clashed with police in a Dhaka suburb.
Posted by: Fred || 02/05/2013 10:19 || Comments || Link || E-Mail|| [6459 views] Top|| File under: Jamaat-e-Islami
China-Japan-Koreas
N. Korean video shows bombing of US city
A video posted to YouTube by North Korea shows a man dreaming of space exploration and the nuclear destruction of a U.S. city that resembles New York. The video opens with a boy sleeping next to a camera, as an instrumental version of We Are the World segues into dreams of space exploration, a unified Korea peninsula and the bombing of a U.S. city.

"Somewhere in the United States, black clouds of smoke are billowing," captions say in the video, according to The Telegraph. "It seems that the nest of wickedness is ablaze with the fire started by itself."

However, Forbes reports the footage of the bombing is lifted from the video game Call of Duty: Modern Warfare III.

North Korea's official website Uriminzokkiri posted the video Saturday, and it has more than 60,000 views.

The country's leaders said they soon will begin nuclear testing. North Korea successfully launched a long-rage rocket in December 2012, which resulted in more sanctions by the United Nations.
Posted by: tipper || 02/05/2013 13:52 || Comments || Link || E-Mail|| [6465 views] Top|| File under:
Europe
Four suspected Islamist militants arrested in France
French anti-terror police have arrested four suspects in the Paris region in a crackdown on Islamist militant networks operating in west Africa.

Three of those detained are Franco-Congolese and the fourth is from Mali, a police source told France's AFP news agency.

Interior Minister Manuel Valls warned of jihadist networks planning attacks in France or seeking recruits there.

The French military is engaged against Islamist militants in Mali.

Few details of the arrests were given but Mr Valls said they were connected to the arrest of "an individual a few months ago on the border between Mali and Niger".

A police source quoted by reporters identified the suspect as a Franco-Congolese man who was arrested in Niamey, the capital of Niger, while attempting to purchase a four-wheel drive vehicle with a false driver's licence.
Posted by: tipper || 02/05/2013 14:28 || Comments || Link || E-Mail|| [6465 views] Top|| File under:
Gunman fires at Danish anti-Islam writer Lars Hedegaard
A GUNMAN has tried to shoot a Danish writer and prominent critic of Islam, but the writer managed to fend him off and was not injured in the attack.

Police said Lars Hedegaard, who heads two groups that claim press freedom is under threat from Islam, was the target of the shooting.

In a brief statement, they said a roughly 25-year-old gunman rang the doorbell at the writer's Copenhagen home and when he opened the door, the gunman fired a shot aimed at his head, but missed.

"After a scuffle the attacker fled. At this writing we do not know whether the police have apprehended him," the Danish Free Press Society said.

Hedegaard, 70, heads both the Free Press Society and the International Free Press Society. He was fined 5000 kroner ($875) in 2011 for making a series of insulting and degrading statements about Muslims.

Denmark's Prime Minister Helle Thorning-Schmidt condemned the attack. "It is even worse if the attack is rooted in an attempt to prevent Lars Hedegaard to use his freedom of expression," she told Danish news agency Ritzau.
Posted by: tipper || 02/05/2013 11:21 || Comments || Link || E-Mail|| [6465 views] Top|| File under:
India-Pakistan
Tribesmen flee as fighting rages in Tirah
[Dawn] More than 300 Kamarkhel families were forced to leave their houses as outlawed

bad turban

group Lashkar-e-Islam strengthened its control over the northern part of Takhtaki area in Tirah valley of Khyber Agency
.

Situated at a high altitude, the picturesque Takhtaki, inhabited mostly by Khoedadkhel sub-tribe of Kamarkhel, witnessed some bloody

festivities

between Kamarkhel Amn Sareshtha, a local peace committee, and Lashkar-e-Islam (LI) during the last one week.

The

festivities

left more than 20 persons dead and several others injured from both sides.

Ali Mat Khan, a resident of Takhtaki, told Dawn that his family along with some 300 others left the area. The residents of the area shifted to Bagh-Maidan, Orakzai, Hangu, Beautiful Downtown Peshawar


...capital of Khyber Pakhtunkhwa (formerly known as the North-West Frontier Province), administrative and economic hub for the Federally Administered Tribal Areas of Pakistan. Peshawar is situated near the eastern end of the Khyber Pass, convenient to the Pak-Afghan border. Peshawar has evolved into one of Pakistan's most ethnically and linguistically diverse cities, which means lots of gunfire.


and Cherat during the last three days, he added.

He said that LI members were in control of Lar Kallay, Bar Kallay and Shengarhi localities, situated in the northern part of Takhtaki.

He said that except for a few young Kamarkhel

rustics

, who surrendered to LI and joined the group, the rest of the population moved out of the area.

Mr Khan said that the evicted Kamarkhel families were in dire need of shelter and assistance as they left all their belongings at their homes back in Takhtaki.

He said that a number of

women and kiddies

fell ill due to chilly weather as they travelled through some hostile terrains before reaching Orakzai, Hangu, Peshawar and Cherat.

Mr Khan said that not a single family had gone to Jalozai camp as officials of Khyber Agency political administration had made no arrangements for accommodating the newly displaced people from Tirah.

Khiyal Mat Shah, another resident of the area said, that volunteers of the local peace committee backed by Ansaarul Islam activists were occupying bunkers in Tor Lagad and Lakai Sar area in the southern part of Takhtaki.

He said that LI was in control of a major portion of Takhtaki and the remaining areas would also fall into its hands within a few days as the Kamarkhel committee was short of arms and volunteers as most people had moved out of the area.

The Kamarkhel tribe maintained its neutrality during the last seven years of hostility between LI and Ansaarul Islam and did not allow any of the

bad turban

groups to either occupy their area or establish hideouts in any part of Takhtaki.

Capturing of strategically important Takhtaki will also expose the defence lines of Ansaarul Islam to its all time foe, Lashkar-e-Islam. Both the groups fought some fierce battles in the past to gain control of the entire Tirah valley.

Now with Taliban knocking at the doors of Bagh-Maidan, the AI headquarters, and the near-fall of Takhtaki to LI, Ansaar will find it difficult to hold its feet in the areas under its control.

According to sources, some of the AI leaders, who are affiliated with Jamaat Ulama-e-Islam-Fazl, are trying to persuade the central leadership of their party to broker a ceasefire between Lashakr-e-Islam and Taliban.

It was also learnt that Ezzatullah Hamkhayal, the AI deputy chief, had secretly travelled to Islamabad to hold talks with JUI-F central leadership to halt the Taliban advance on their headquarters.

Posted by: Fred || 02/05/2013 00:00 || Comments || Link || E-Mail|| [6459 views] Top|| File under: Lashkar-e-Islami
Iraq
Four killed in Kirkuk
Four people were shot dead overnight in Kirkuk, hours after a coordinated assault on a police headquarters in the north Iraq city left 30 people dead, officials said on Monday.

The security and medical officials said that at around midnight a gunman opened fire on four men sitting in a caravan adjacent to a neighbourhood electricity generator, killing all of them.

Districts nationwide are serviced by private generators which fill the large power gap, as most Iraqis get fewer than 10 hours of electricity per day. Typically, the generator operator and some of his friends stay in a caravan next to the generator to ensure it operates constantly.

The shooting came after a day in which 32 people were killed across Iraq, including 30 in a suicide car bombing followed by an assault by grenade-throwing gunmen on a police headquarters in Kirkuk.

No one has claimed responsibility for the attacks but local security officials blame Al Qaeda's front group in Iraq, which often targets security forces and officials in a bid to destabilise the country and push it back towards the sectarian bloodshed of 2005 to 2008.

Kirkuk, an ethnically mixed city 240 kilometres (150 miles) north of Baghdad, lies at the heart of a swathe of disputed territory claimed by both the central government and Iraq's autonomous northern Kurdish region. The unresolved row is persistently cited by diplomats and officials as the biggest threat to Iraq's long-term stability.
Posted by: Steve White || 02/05/2013 00:00 || Comments || Link || E-Mail|| [6465 views] Top|| File under:
Southeast Asia
Thai district chief survives ambush
Gunmen ambushed the vehicle of Mayo district's chief in Pattani province yesterday in the first attack on a high-ranking official in the far South this year.

The shooting happened at about 5 p.m. while the vehicle was traveling from the district office to his residence in Muang Pattani district. When they arrived at Ban Jabae, gunmen in a pickup truck sprayed bullets at the district chief's bullet-proof vehicle. The bullets struck the windshield and the driver's side window.

A student was slightly wounded by a stray bullet in the attack. Daranee Ba-eh, a student at Kriamwitthaya School, was a pillion rider on a motorcycle following the attacker's pickup truck.

Police suspect that at least four gunmen were on the truck, and shot at the car with M16 and AK rifles.

Meanwhile, farmers in Pattani province resumed working in their rice field yesterday under tight security. Soldiers, police, and defence volunteers stood guard over a paddy field where the Southern Border Provinces Administrative Centre (SBPAC) is conducting rice-growing training so villagers can revive rice fields abandoned due to the insurgency.

The training was suspended over the weekend after two of the trainers were killed and 10 others wounded in a gun attack in Yaring district on Friday. Seven wounded farmers were still in hospital yesterday.

Local leader shot, wounded in Yala
Posted by: ryuge || 02/05/2013 00:00 || Comments || Link || E-Mail|| [6461 views] Top|| File under: Thai Insurgency
Syria-Lebanon-Iran
Lebanon issues arrest warrant for Syrian security chief
[FRANCE24] A Lebanese judge issued arrest warrants on Monday for a top Syrian intelligence official and his aide for their alleged involvement in a bombing plot in Lebanon, judicial officials said.

The officials, who spoke on condition of anonymity in line with regulations, said Brig. Gen. Ali Mamlouk is accused of being involved with Lebanon's former information minister who allegedly plotted a wave of attacks in Lebanon at the behest of Syria.

Lebanon, a country plagued by decades of strife, has been on edge since the deadly uprising against Syrian President Bashar Assad began in March 2011. Lebanon and Syria share a complex web of political and sectarian ties and rivalries and there are fears in Lebanon that Syria's civil war could spill across the border.

The officials said the warrants were issued by Investigative Judge Riad Abu Ghaida.

They said one of Mamlouk's aides, a colonel who was identified with only his first name, Adnan, was named in the other warrant.

The August arrest of the former information minister, Michel Samaha, was an embarrassing blow to Syria, which has long acted with impunity in Lebanon.

Mamlouk, head of Syria's national security council, was indicted in absentia along with Samaha in the summer.

In October, Brig. Gen. Wissam al-Hassan, a top Lebanese anti-Syrian intelligence official, was killed in a car bomb that exploded next to his car in a Beirut neighborhood. The blast sheared balconies off apartment towers, killing al-Hassan, his bodyguard and a civilian and wounding many others.

Earlier in 2012, al-Hassan's intelligence work led to the arrest of Samaha. Prime Minister Najib Mikati said al-Hassan's killing could have been linked to his role in uncovering Samaha's alleged bombing plot.

Posted by: Fred || 02/05/2013 00:00 || Comments || Link || E-Mail|| [6462 views] Top|| File under: Govt of Syria
Terror Networks
MEMRI: Blind Sheik's son spouts off
Muhammad Omar Abdel Rahman, Son of the Blind Sheik Imprisoned in the U.S.: Peaceful Methods Do Not Work with America

Following are excerpts from an interview with Muhammad Omar Abdel Rahman, son of Omar Abdel Rahman, the blind sheik imprisoned in the U.S. The interview was posted on the Internet on January 22, 2013.


Muhammad Omar Abdel Rahman: We have taken all legal means [to free Sheik Omar Abdel Rahman], including demonstrations, conferences, and the issuing of demands. These are all peaceful means. After the fall of the Mubarak regime, we held several demonstrations, followed by a protest [opposite the U.S. embassy in Cairo] for a year and 4 months.

We issued many warnings that a lack of response to our peaceful demands might encourage some Jihadi groups, who view the imprisonment of an Islamic icon like Dr. Omar Abdel Rahman in the U.S. as a direct affront to Islam. As we saw, some youths in Algeria took several people hostage, and tried to exchange them for Dr. Omar Abdel Rahman and for the Pakistani doctor Aafia Siddiqui.

We say: America should be held accountable for the actions of these groups. America got itself into this mess by kidnapping and imprisoning Sheik Omar Abdel Rahman, followed by the kidnapping of Sheik Tal'at Fu'ad Qasim, of Abu Omar in Italy, and of Ahmad Salama in Azerbaijan. They were all kidnapped after President Bill Clinton made a decision, in 1993, to allow the CIA to kidnap these men, to interrogate them, and then extradite them to their countries.

Indeed, Sheik Tal'at Fu'ad Qasim was extradited to Egypt, where he was executed. The same is true of Ahmad Al-Naggar, who was kidnapped in Albania, and executed in Egypt. America should be held accountable for all these cases. It is America that proves, both directly and indirectly, that peaceful methods do not work with it. These guys undoubtedly wanted justice to be done, and that is why they carried out their actions.

We, Al-Gama'a Al-Islamiyya, the Building and Development Party, and all those associated with it, employ peaceful means. We call upon America and hope that it will respond to our demands, and will release Sheik Omar Abdel Rahman.

Interviewer: Is there any coordination between Al-Gama'a Al-Islamiyya and the kidnappers [in Algeria]?

Muhammad Omar Abdel Rahman: We, in the family and in Al-Gama'a Al-Islamiyya, operate in certain ways. Naturally, there is no coordination. Those guys are full of enthusiasm, but we have no connection or communication with them.
Posted by: Steve White || 02/05/2013 07:51 || Comments || Link || E-Mail|| [6467 views] Top|| File under:
Who's in the News
38
[untagged]
6
Govt of Pakistan
5
Jamaat-e-Islami
4
Arab Spring
3
al-Qaeda in North Africa
2
TTP
2
Govt of Iran
2
Govt of Syria
2
Salafists
1
Lashkar-e-Islami
1
Pirates
1
al-Qaeda in Pakistan
1
Thai Insurgency
1
Commies
Bookmark
E-Mail Me
The Classics
The O Club
Rantburg Store
The Bloids
The Never-ending Story
Thugburg
Gulf War I
The Way We Were
Bio
Merry-Go-Blog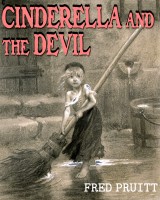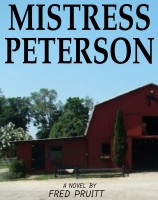 On Sale now!


A multi-volume chronology and reference guide set detailing three years of the Mexican Drug War between 2010 and 2012.

Rantburg.com and borderlandbeat.com correspondent and author Chris Covert presents his first non-fiction work detailing the drug and gang related violence in Mexico.

Chris gives us Mexican press dispatches of drug and gang war violence over three years, presented in a multi volume set intended to chronicle the death, violence and mayhem which has dominated Mexico for six years.
Click here for more information


Meet the Mods
In no particular order...


Steve White
Seafarious
Pappy
lotp
Scooter McGruder
john frum
tu3031
badanov
sherry
ryuge
GolfBravoUSMC
Bright Pebbles
trailing wife
Gloria
Fred
Besoeker
Glenmore
Frank G
3dc
Skidmark
Alaska Paul



Better than the average link...



Rantburg was assembled from recycled algorithms in the United States of America. No trees were destroyed in the production of this weblog. We did hurt some, though. Sorry.
3.236.118.225

Help keep the Burg running! Paypal: