Afghanistan
US General Dunford takes charge of Nato in Afghanistan
[Dawn] US General Joseph Dunford assumed command of NATO


...the North Atlantic Treaty Organization. It's headquartered in Belgium. That sez it all....


forces in Afghanistan on Sunday, taking over from General John Allen as the coalition prepares to withdraw the bulk of its combat troops by next year.

Marine General Dunford will likely be the last commander of the United States' longest war, tasked with bringing forces home after more than 11 years and overseeing the transfer of Afghan security duties to local forces.

Despite the persistence of the Taliban's bloody insurgency against President Hamid Maybe I'll join the Taliban Karzai
... A former Baltimore restaurateur, now 12th and current President of Afghanistan, displacing the legitimate president Rabbani in December 2004. He was installed as the dominant political figure after the removal of the Taliban regime in late 2001 in a vain attempt to put a Pashtun face on the successor state to the Taliban. After the 2004 presidential election, he was declared president regardless of what the actual vote count was. He won a second, even more dubious, five-year-term after the 2009 presidential election. His grip on reality has been slipping steadily since around 2007, probably from heavy drug use...
's government and NATO forces, Allen, who leaves to become the alliance's supreme commander in Europe, said: "We will be victorious." Dunford, a Marine general like Allen who earned the nickname "Fighting Joe" for his leadership in Iraq, took command of the International Security Assistance Force (Isaf) in a ceremony at the group's headquarters in Kabul amid tight security.

Allen said victory over the insurgency led by the Taliban would "never be marked by a date, a point in time in the calendar" but insisted the effort would prevail.

"The insurgency will be defeated over time by legitimate and well-trained Afghan forces," he said.

Posted by: Fred || 02/11/2013 00:00 || Comments || Link || E-Mail|| [10801 views] Top|| File under:
Africa Horn
Gunmen kill 2 pastors
[Nigerian Tribune] Two pastors in Kenya were shot by unknown gunmen who killed one of the men and wounded the other, according to a report from Open Doors, a Christian persecution watchdog.

Open Doors, who has ministry workers in the east Africa country, received information that Pastor Ibrahim Makunyi of the East Africa Pentecostal Church and Pastor Abdi Welli were attacked by the gunmen in the city of Garissa, Kenya. Welli was pronounced dead on arrival at a hospital while Pastor Makunyi was immediately rushed to a hospital. Makunyi's condition was described as stable and out of danger.

Welli, who was evangelized, discipled and mentored by Makunyi, is survived by his wife Hellen and three young sons.

Garissa is a violence-stricken city in northeastern Kenya.

Al-Shabaab, an Islamist terrorist group, has been targeting Christians and Christian churches in the area, Open Doors stated. Last July, terrorists killed 16 people during bombings at two churches in Garissa.

"The attack today is the latest in increasing violence, especially in the Garissa area. It was reported by Open Doors that 22 Christians were killed in incidents last year and over 100 seriously injured or maimed," said Open Doors USA spokesman Jerry Dykstra.

Political instability in Kenya, triggered by influences from the Muslim minority group al-Shabaab, is causing great concern over the future religious atmosphere in the east Africa country, Open Doors recently stated. Even prior to the latest incident, the organization has been asking for prayer with less than one month to go before the country's general election.


Posted by: Fred || 02/11/2013 00:00 || Comments || Link || E-Mail|| [10800 views] Top|| File under: al-Shabaab
Africa North
Suspects detained over Alexandria, presidential palace clashes
[Egypt Independent] Prosecutors on Sunday ordered the detention of 11 suspects for four days pending investigations, on charges of clashing with police at the presidential palace. Meanwhile, authorities in Alexandria detained 31 protesters on charges of torching a police station during a demonstration.

For the presidential palace case, prosecutors requested videos recorded by surveillance cameras installed on the palace entrance gate.

The Alexandria public prosecutor ordered the detention of 31 protesters pending investigations Sunday, on charges of setting on fire the Sidi Gaber Police Station during Friday's demonstration, violently clashing with security forces, disrupting public transport, inciting riots, and disturbing public order.

The clashes resulted in the injury of a police officer and six Central Security Forces recruits, and three police cars were destroyed.

Posted by: Fred || 02/11/2013 00:00 || Comments || Link || E-Mail|| [10797 views] Top|| File under: Arab Spring
Second suicide bomber strikes in Gao
[FRANCE24] A

jacket wallah

wearing military fatigues went kaboom! near a checkpoint at the entrance to northern Mali's largest city, wounding one soldier in the second attack to hit the same location since Friday, residents and officials said Sunday.

A column of French tanks stood guard along the sandy road leading to the scene, as French and Malian soldiers patrolled the surrounding residential neighborhood of mud-walled homes.

The attack took place late Saturday at about 11 p.m., according to Malian Capt. Daouda Diarra. On Sunday morning, the bomber's torso lay in the scorching sun in the middle of the road, while his head sat in a pile of sand in a nearby wheelbarrow.

"When he leaped over the wall, we fired at him," Diarra said of the suicide bomber. "He then detonated his

boom belt

."

Cpl. Mamadou Abdoulaye Maiga said other weapons were left behind at the scene, and French forces detonated three grenades Sunday morning.

It was the exact location where an earlier suicide bomber riding a

cycle of violence

had blown himself up Friday morning, an attack that raised fears the

bully boyz

ousted from Gao by French and Malian forces could now be launching a new wave of violence.

The Malian military gave no details about the bomber in Saturday's attack, stating only that the young man was Arab and a suspected member of MUJAO - the Movement for Oneness and Jihad in West Africa.
Posted by: Fred || 02/11/2013 00:00 || Comments || Link || E-Mail|| [10799 views] Top|| File under: al-Qaeda in North Africa
Islamist Group MUJAO Claims North Mali Attacks
[An Nahar] Islamist rebel group the Movement for Oneness and Jihad in West Africa (MUJAO) claimed responsibility for an attack by gunmen Sunday on the city of Gao in northern Mali and a suicide bombing the day before.

"Today God's faithful successfully attacked the Malian army, which let the enemies of Islam come to Gao. MUJAO also claims the suicide bombing yesterday that made the Malian soldiers flee," said Abou Walid Sahraoui, spokesman for the group, which had already claimed another suicide blast Friday, the country's first.

"The combat will continue until victory, thanks to God's protection. The mujahedeen are in the city of Gao and will remain there," Sahraoui said in a message sent to Agence France Presse.

Rebel gunmen attacked Gao, the largest city in northern Mali, in the first large-scale urban guerrilla attack of the conflict.

A witness said the gunmen hid in the city's empty central police station, then attacked Malian soldiers when they arrived. When reinforcements came, snipers hidden in surrounding buildings opened fire on them.

Fighting also erupted around the governor's offices.

Rocket-propelled grenade explosions and fire from heavy machine guns and light weapons could still be heard in the city late in the afternoon.

A French Tiger attack helicopter was circulating over the neighborhood and French and Malian forces were conducting joint patrols, warning residents that snipers could be hidden in the city.

A death toll could not immediately be established. A Malian officer said "many" rebels had been killed, and a witness reported seeing a body that appeared to be a civilian hit by a stray bullet.

The two suicide bombers were the only fatalities in the earlier attacks.

A Malian soldier was lightly injured in Friday's explosion.

Troops at the checkpoint where both suicide attacks occurred said no one else was wounded in Saturday's blast.
Posted by: Fred || 02/11/2013 00:00 || Comments || Link || E-Mail|| [10797 views] Top|| File under: al-Qaeda in North Africa
Algeria Captures Four Militants Near Mali, Libya Borders
[Jpost] The Algerian army captured four heavily armed

snuffies

near the borders with Mali and Libya, a security source said on Friday, underlining international concerns that al-Qaeda-linked fighters are moving across porous Saharan frontiers.

Western security experts say the lawless desert expanses of southern Algeria, Libya and northern Mali form a corridor for smugglers and Islamist

snuffies

traveling across the region.

The French and Malian army believe many al-Qaeda-linked fighters in Mali have sought to cross the Algerian border after four weeks of a French offensive have driven them from Mali's northern cities.

A Malian and an Algerian man were tossed in the clink
Drop the rod and step away witcher hands up!
near Tinzaouatine, near the border with Mali, the Algerian security source, who asked not to be named, told

Rooters

.
Posted by: trailing wife || 02/11/2013 00:00 || Comments || Link || E-Mail|| [10796 views] Top|| File under: al-Qaeda in North Africa
Africa Subsaharan
Nigeria: Two Members of Boko Haram Sect Arraigned in Makurdi
[ALLAFRICA] Two suspected members of Boko Haram sect, Habu Umaru and Mohammed Isah were yesterday arraigned before a Makurdi Chief Magistrate Court for criminal conspiracy.

Police Prosecutor, told the court that the first accused, Habu Umaru was nabbed last Thursday by operatives of the Department of Security Services, DSS, Benue State Command on a tip off while he was carrying out surveillance of Holy Ghost Catholic Church in Makurdi, with the intent to bomb the church.

According to him, during the interrogation, the accused allegedly admitted being a member of the Boko Haram sect and also disclosed that he hailed from Kalu local government area of Nasarawa State.

He was alleged to have also disclosed that he was paid N30,000 as transportation allowance by leaders of the sect to enable him carry out surveillances in three states including Benue, Taraba and Adamawa after which the sum of N200,000 would be paid to him for the assignment.

He however ran out of luck when he was arrested by security man at the church premises who suspected his intention and alerted the police.

The second accused, Mohammed Isah, according to the prosecutor, was arrested in Makurdi for theft but upon interrogation he confessed to being a member of the sect. Both accused persons pleaded guilty to the charge; but in his ruling the Chief Magistrate Dan Ogoh acknowledged the plead of the accused but noted that his court lacked the jurisdiction to entertain the matter and ordered that they be remanded in prison custody pending their arraignment in a court of competence jurisdiction. Ogoh adjourned both cases to the 4th and 28th of next month respectively.
Posted by: Fred || 02/11/2013 00:00 || Comments || Link || E-Mail|| [10801 views] Top|| File under: Boko Haram
Arabia
Woman is shot dead in Aden
[Yemen Post] Officials in the southern seaport city of Aden confirmed on Saturday the death of a pregnant woman who fell victim of stray bullets while partaking in a protest calling for the release of all political prisoners.

The woman was eight months pregnant.

Tensions between southern secessionist militants have escalated in recent weeks, often turning peaceful demonstrations into violent riots, with dangerous stand offs between protesters and the security forces.

The news od the mother to be death send shock waves through the neighborhood, with residents blaming the state for using live ammunition against its citizens.

Mohammed Hamed, a school teacher and Haraki militant - Southern Secessionist Movement - warned that the accident could turn into a catalyst for Aden and the southern region for more radical party members.

"Although it was an accident, many in Aden will translate her death as an act of terror against South Yemen and its people's calls for independence."

Separatists have often use Sana'a repressive stance in Aden as a rallying call for resistance, seeking to unite southerners in their rejection of the north rather than their political vision.

Posted by: Fred || 02/11/2013 00:00 || Comments || Link || E-Mail|| [10798 views] Top|| File under: Arab Spring
India-Pakistan
Six killed in two incidents
[Dawn] Six people were

bumped off

in two different incidents in the provincial metropolis on Saturday.

In the first incident, the bodies of four local youths were found at a graveyard in Bado Samar Bagh area. They were identified as Shah Nawaz, Mansoor, Misri Khan and Ashfaq.

An official of Paharipura

cop shoppe

said that Fazl Maula, a brother of

the dear departed

Mansoor, nominated several people in the case. He said that the accused were Afghan nationals, who fled the area after dumping the bodies at the graveyard.

He said that Mamoor, Aamirullah, Usman, Miskin, Ghulam Rasool, Said Ahmed Khan, Nasir and Shamandroz were nominated in the FIR. He said that the accused were residing in rented buildings in Mohmand Qila, Samar Bagh and Pakha Ghulam areas where all their houses were found locked.

The official, quoting local sources, said that

the dear departed

were invited by Mamoor to dinner at his residence where they were

rubbed out

.

They had an old enmity because

the dear departed

were facing charges of assaulting the younger brother of the acused. "They had resolved the issue but even then they were targeted," the official said.

Faqirabad DSP Sahibzada Sajjad told Dawn that both the parties had friendly relations in the past but then developed differences which resulted in the killing of the four youth. "They were basically involved in theft cases and there seem many reasons for differences among them," he said and added that they had been trapped and killed.

In another incident, Inam Baig and his brother Saifullah Baig, residents of Bala Mani area, were coming to the district courts in their motorcar for appearing in a case when they came under attack near Shahi Mehman Khana on Sher Shah Suri Road.

An official of East Cantonment

cop shoppe

said that they had an old enmity and two men armed with pistols chased them on

cycle of violence

and opened firing on them.
They were shifted to Lady Reading Hospital. Inam Baig was killed on the spot while his brother

departed this vale of tears

in the hospital.

Police

started the paperwork but haven't done much else

against Jamshed and Anwar Hussain but they could not be nabbed
Please don't kill me!
Meanwhile,


...back at the Esquimeau village our hero was receiving a quick lesson in aeronautics......


police arrested a fake police official and recovered three vehicles, cash and cellular phone sets from his possession.

DSP Fazl Wahid told journalists that Qasim Shah was arrested at a checkpoint near motorway after receiving reports about his illegal activities. He said that Raj Wali had also

started the paperwork but haven't done much else

against him for snatching his taxicab at gunpoint.
Posted by: Fred || 02/11/2013 00:00 || Comments || Link || E-Mail|| [10800 views] Top|| File under: TTP
Eight people injured after rocket attacks in Quetta
[Dawn] Eight people

were maimed

in three rocket attacks in Quetta, the

bustling provincial capital

of Balochistan



...the Pak province bordering Kandahar and Uruzgun provinces in Afghanistan and Sistan Baluchistan in Iran. Its native Baloch propulation is being displaced by Pashtuns and Punjabis and they aren't happy about it...


on Sunday night, police said.

Deputy Inspector General Police Operations, Wazir Khan Nasar said three rockets fired by

cut-throats

from some holy man's guesthouse an undisclosed location landed in different areas of Quetta.

Coordinated rocket attacks caused panic in the city. Loud

kaboom

s were heard far and wide in Quetta, plagued by violence in recent days.

He said eight people

were maimed

in the first rocket that hit a house on Pir Abul Khair Road of Quetta.

"Three children and two women are also injured", Nasar said.

He said the condition of one of the injured is serious. Nasar said emergency services were quick at the scene and the injured were rushed to hospital for medical treatment.

Emergency was imposed in civil hospital Quetta and doctors were immediately called to treat the patients.

Meanwhile,


...back at the comedy club, Boogie was cracking himself up, but nobody else seemed to be getting the non-stop jokes...


in Kalat, three

coppers

were maimed

after firing by unknown

gunnies

.

Posted by: Fred || 02/11/2013 00:00 || Comments || Link || E-Mail|| [10800 views] Top|| File under: TTP
Attack on police mobile van injures five in Peshawar
[Dawn] Militants attacked a police mobile van in Beautiful Downtown Peshawar


...capital of Khyber Pakhtunkhwa (formerly known as the North-West Frontier Province), administrative and economic hub for the Federally Administered Tribal Areas of Pakistan. Peshawar is situated near the eastern end of the Khyber Pass, convenient to the Pak-Afghan border. Peshawar has evolved into one of Pakistan's most ethnically and linguistically diverse cities, which means lots of gunfire.


on Sunday evening, leaving five

coppers

including the additional SHO injured, officials said.

The injured Additional SHO Imranuddin told the media that assailants riding a

cycle of violence

attacked the mobile van with a petrol bomb.

The injured have been shifted to the Lady Reading Hospital Peshawar where the condition of the driver is said to be critical.

The

forces of Evil

had also tried to target Additional SHO Imranuddin on January 1 after his mobile van was attacked with a bomb near Jinnah Park. No policeman was injured in that incident as the mobile van was empty.

However,


those who apply themselves too closely to little things often become incapable of great things...


ten passersby and vendors had been injured in the attack.

Meanwhile,


...back at the the conspirators' cleverly concealed hideout the long-awaited message arrived. They quickly got to work with their decoder rings...


in another incident, the police seized two hand grenades from a bag near Phandu Chowk, which was defused by the bomb disposal squad.

Posted by: Fred || 02/11/2013 00:00 || Comments || Link || E-Mail|| [10796 views] Top|| File under: TTP
Suspected militants with ANA, Pak Army uniforms and explosives arrested in KP
[Dawn] Security forces conducted different raids in Khyber-Pakhtunkhwa


... formerly NWFP, still Terrorism Central...


province on Sunday arresting four suspects, including two key commanders, besides seizing uniforms of Pak and Afghan National Army along with a huge quantity of arms and explosives.

Security sources told Dawn.Com that the law enforcement agencies conducted a raid in Samar Bagh area of Lower Dir district and seized uniforms of Pakistain Army and the Afghan National Army (ANA) and locked away
Maw! They're comin' to get me, Maw!
two suspects, who were shifted for further investigations.

The sources further claimed that seven hand grenades, six detonators, three kilograms of explosives, nine mines, 7 mm gun, one Kalashnikov and several Chinese made guns were recovered from the suspects.

The officials added that five uniforms of Pakistain Army and Afghan National Army each and the suspects were planning to conduct an attack disguised as ANA or

Mighty Pak Army

personnel.

In another raid in Nowshera district's Jaroba area in Pabbi tehsil, law enforcement agencies arrested two suspected key commanders affiliated to a

bully boy

group. The arrested men were suspected to be the

bully boy

's main source of weapons supply in Tirah Valley.

The official sources added that the suspected

gun-hung tough guys

were shifted to some holy man's guesthouse an undisclosed location for interrogation.

Posted by: Fred || 02/11/2013 00:00 || Comments || Link || E-Mail|| [10798 views] Top|| File under: al-Qaeda in Pakistan
First phase of Nato withdrawal from Afghanistan begins
[Dawn] The first phase of NATO


...the North Atlantic Treaty Organization. A collection of multinational and multilingual and multicultural armed forces, all of differing capabilities, working toward a common goal by pulling in different directions...


withdrawal from Afghanistan began on Sunday with the journey of 25 containers entering Pakistain from Bagram airbase in Afghanistan.

Security sources talking to Dawn.com confirmed that the NATO withdrawal had initiated adding that a convoy of 25 containers with military hardware, was provided with routine security for its journey from Torkham to Bloody Karachi


...formerly the capital of Pakistain, now merely its most important port and financial center. It is among the largest cities in the world, with a population of 18 million, most of whom hate each other and many of whom are armed and dangerous...


via the motorway.

Custom officials had also confirmed that several containers of the NATO consignment were examined and cleared after they had crossed into Pakistain from Afghanistan.

Posted by: Fred || 02/11/2013 00:00 || Comments || Link || E-Mail|| [10799 views] Top|| File under:
Man killed in 'sectarian' attack
[Dawn] A man was

rubbed out

in a Golimar locality apparently on sectarian grounds on Saturday, police said.

They said that

gunnies

targeted 32-year-old Syed Qamar Raza Naqvi when he was standing outside a general store in Golimar No 1 and rode away.

He sustained a single bullet wound in the head and

was struck down in his prime

.

"The victim was a resident of the same area," said DSP Rustam Khattak.

"The body was later moved to the Abbasi Shaheed Hospital for medico-legal formalities. His father is one of the trustees of the Rizvia Imambargah and initial findings suggest that he was targeted for sectarian reasons."

Killing in old city area
A man was

bumped off

in the old city area on Saturday.

Police said that 43-year-old Abid Hussain was going to his shop in Pakistain Chowk on his
cycle of violence when two assailants, also riding a motorbike, fired at him near Ramswami.

"The attack took place near the area called School Wali Gali," said Nabi Bux SHO Inspector Abid Hussain. "He owned an atta chakki near Pakistain Chowk and lived in Garden West. A motive for the killing is not immediately clear."

He said that the victim's family said that he was not affiliated with any political or religious party.

Posted by: Fred || 02/11/2013 00:00 || Comments || Link || E-Mail|| [10799 views] Top|| File under: Lashkar e-Jhangvi
Iraq
Iraq Satellite TV Bombed after Airing Criticism of Kurd Leader
[An Nahar] A bomb exploded on the roof of an Iraqi satellite channel's offices a day after the broadcaster aired a caller's criticism of a revered Kurdish leader, an official said on Sunday.

The explosion in the Kurdish city of Sulaimaniyah came as Human Rights Watch (HRW) criticized the autonomous Iraqi region for infringing on free speech by wrongly detaining journalists, activists and opposition figures for insulting public figures.

On Friday evening, the Nalia television station briefly aired a caller's criticism of Mullah Mustafa Barzani, a Kurdish nationalist leader and the father of Kurdistan's current president, during its "Free Microphone" program before cutting off the caller.

On Saturday, 300 supporters of Barzani's Kurdistan Democratic Party (KDP) tried to storm the broadcaster's offices but were turned away by riot police, an Agence France Presse journalist said.

Later that day, a bomb went off on the roof of Nalia's offices, a security official said. It was unclear who was behind the attack.

Abdulwahab Ali, the KDP's chief in Sulaimaniyah, said the party had not orchestrated the demonstration.

Nalia's offices were again attacked in February 2011 by masked gunmen who wounded a security guard and fired their weapons at the broadcaster's equipment.

Posted by: Fred || 02/11/2013 00:00 || Comments || Link || E-Mail|| [10800 views] Top|| File under: Govt of Iraq
Report: Iraq PM 'Invites' Iran to Seize US Embassy in Baghdad
Iraq allegedly


...the key word being 'allegedly'...

has agreed to allow 50,000 Iranian Basij militia troops into the country to help suppress riots against the government and seize Arab and other foreign embassies, including that of the United States. The two leaders allegedly agreed to allow the Basij forces to attack and occupy the foreign embassies considered hostile to Iran in Baghdad, and to detain their staffs.

Iraq's Prime Minister Nuri al-Maliki and Iranian military commander Qassaem Soleimani, head of Iran's Al Qods Force, allegedly shook hands on the plan over the weekend at a meeting in Baghdad. Pledging 50,000 Basij military troops to help al-Maliki put down the nationwide riots against his government, Soleimani was quoted as saying "the Iraqi Front is the last front to defend the security of Iran."

The report, which appeared Saturday on the Voice of Iraq website and that of the Nashwan News, apparently offered enough evidence to create concern among analysts in the United States. "Even if there is a slim chance that the report is true, it should be published immediately," commented U.S.-based Middle East strategy expert Mark Langfan.


Wonder if we've told our embassy personnel...

U.S. embassies have become an increasingly popular target for disgruntled Islamists who wish to whip up popular support, attempt to terrorize Western leaderships or terrorize a local population into submission.

The current alleged Iranian-Iraqi plot has been hatched against the backdrop of a greater strategy to put down Sunni-led popular protests against the Shi'ite-led government run by al-Maliki, who heads the Shi'ite Islamic Dawa Party. A source quoted by Nashwan News reported, "after control of the embassies and the detention of its staff, go some Iranian forces (Basij) to the north and west of Iraq for the purpose of suppression of the demonstrators by force."

At least six people were killed and 100 others wounded, including women, in a dawn attack on the Camp Liberty transit camp west of Baghdad that once was a U.S. Army base near Baghdad International Airport. At least 40 Iranian Mujahedeen-e-Khalq (MEK) members were among the wounded, along with a number of Iraqi police officers.

Attackers fired 35 mortar shells and Katyusha rockets at the camp, said a statement issued by the People's Mujahedeen Organization of Iran (PMOI), known also as the MEK. Supporters in London demonstrated outside the U.S. Embassy on Saturday following news of the dead and wounded in the attack on the Iranian dissident camp in the Iraqi capital, police sources said.

The camp is home to some 3,000 Iranian dissidents, mostly members of the MEK led by Maryam Rajavi. The group calls for the overthrow of Iran's Islamic leadership. It was founded as the MKO in 1965 to overthrow the Shah of Iran, and fought alongside Iraqi forces in the Iran-Iraq war in the 1980s.

U.N. Secretary-General Ban Ki-moon condemned the attack, calling on Iraqi authorities to investigate and bring the perpetrators to justice. The Office of the High Commissioner of the United Nations is currently in the process of determining whether the camp's residents meet criteria for refugee status.
Posted by: Steve White || 02/11/2013 00:00 || Comments || Link || E-Mail|| [10802 views] Top|| File under: Govt of Iraq
Seven killed, 11 injured in attacks across southern Thailand
Prime Minister Yingluck Shinawatra has voiced support for a curfew in the deep South after a string of attacks killed five soldiers and two other people in the region yesterday. Another 11 people, both military and civilian, were also wounded, including three children.

In the deadliest attack, five soldiers were killed in a combined bomb and gun attack in Yala province. Six soldiers were traveling in a truck in Raman district yesterday morning when they were attacked, first by a car bomb and then by gunmen. Five of the soldiers were killed in the attack, and the sixth injured. Two rubber-tappers working nearby were also wounded.

The attack on the soldiers occurred at 7:05 a.m. yesterday. As they drove to pick up the farm workers, the soldiers found their route blocked by a pickup truck. The truck was loaded with a homemade bomb which was detonated by terrorists militants hiding nearby.

The blast overturned the soldiers' truck, and then another pickup carrying six armed men arrived at the scene. The terrorists militants gunned down five of the soldiers, stole their weapons and fled.

Investigators found an ID card belonging to a teenager from Narathiwat's Rueso district at the scene. He was brought in for questioning.

Police said the truck armed with the bomb may have belonged to Somsak Kwanma, a teacher from Pattani's Mayo district, who was gunned down on Dec 11. Somsak's killers stole his vehicle after the attack.

About 2 p.m. yesterday a group of eight rangers was attacked by terrorists militants in Narathiwat's Rangae district. The rangers' pickup truck was flipped over by a blast from a bomb planted on a local road. Four of the rangers were wounded and taken to the the hospital.

In Pattani province, two people were gunned down and four others, including three children, were wounded in separate shooting attacks.

The first incident took place during the early hours yesterday in Yaring district. Lateh Awae was shot twice in the head and died in front of his house.

About 1 p.m., police were alerted to the fatal shooting of a man on a local road in Sai Buri district. The victim was identified as Kriangsak Sermsarngsuk, a merchant from Bangkok. He was found dead in the driver's seat of a car with several gunshot wounds. Witnesses said two men on a motorcycle followed the victim's car and the pillion rider opened fire at him.

In Nong Chik district, four people, including three children, were injured after suspected terrorists insurgents sprayed bullets at several houses about 6 p.m.

In response to the news, Ms Yingluck expressed her support for Deputy Prime Minister Chalerm Yubamrung's call for a curfew to be imposed. Mr Chalerm advised the curfew, covering limited areas of the far South, on Wednesday after the murders of two farmers in Pattani and four fruit traders in Yala last week.
Posted by: ryuge || 02/11/2013 00:00 || Comments || Link || E-Mail|| [10809 views] Top|| File under: Thai Insurgency
Syria-Lebanon-Iran
Death toll rises to 13 in car bombing near Turkish-Syrian border
Turkish Interior Minister Muammer Guler said Monday that death toll rose to 13 in the car bombing near Turkey's southern border gate Cilvegozu in Hatay province.

Guler told reporters that three of the victims were Turkish citizens and 10 were Syrians, adding that 28 others were wounded, and nine of them were Turks.

Prime Minister Recep Tayyip Erdogan said "this incident shows the accuracy of our approach and our commitment to both the issue of terrorism and the situation in Syria," adding that "I want to make it clear that we will not make the slightest compromise in our determination in both cases."

Meanwhile, Deputy Prime Minister Bulent Arinc said the explosion occurred in a car that came from Syria but had not yet entered Turkey, in the buffer zone where humanitarian aid for Syrians is processed.

Justice Minister Sadullah Ergin, Customs and Trade Minister Hayati Yazici and Guler have left for Hatay to survey the blast scene.

Levent Gumrukcu, spokesperson of Turkish Foreign Ministry, said "the explosion took place in a buffer zone," adding that the powerful explosion did not seem like that of a mortar shell.

A total of 15 vehicles, which were waiting in the zone for admission, were damaged by the explosion, NTV reported, adding that dozens of ambulances had been dispatched to the scene.
Posted by: tipper || 02/11/2013 16:38 || Comments || Link || E-Mail|| [10797 views] Top|| File under:
Report: Mamlouk Sent Hizbullah New List of Assassination Targets
[An Nahar] A top Syrian security official has recently sent Hizbullah a list of Lebanese political and military personalities targeted for assassination, the Kuwaiti al-Seyassah newspaper reported on Sunday.

The daily quoted a Gulf diplomat in Abu Dhabi as saying that the list, which includes 13 names, was sent by Maj. Gen. Ali Mamlouk, who has been charged by a Lebanese military court of involvement along with ex-Information Minister Michel Samaha in a terror plot to destabilize Lebanon.

Arrest warrants in absentia were issued on Monday against Mamlouk and his aide known only by his first name as Adnan.

A Gulf intelligence agency informed Lebanese security apparatuses several days ago about the list that was provided by a suspect arrested in the UAE, the diplomat said.

The Lebanese suspect struck a deal with UAE authorities to provide the names in return for his release and deportation to a country of his choice, he said.

The list reportedly includes the names of al-Mustaqbal lawmakers Ahmed Fatfat, Nuhad al-Mashnouq, Khaled al-Daher, Moeen al-Merehbi and former general prosecutor Saeed Mirza.

Other names on the list are MP Marwan Hamadeh, who was the target of an assassination attempt in 2004, Internal Security Forces chief Maj. Gen. Ashraf Rifi, Lebanese Forces chief Samir Geagea and opposition lawmaker Butros Harb.

Geagea escaped gunfire at his residence in Maarab last year while Harb was also the target of an assassination plot that was thwarted when the residents of a building where he has an office in Badaro saw suspects placing a bomb in the elevator.

Other well known March 14 opposition officials on the list are al-Mustaqbal movement chief ex-PM Saad Hariri, who is in Paris for over a year, and Phalange MP Sami Gemayel, who was reportedly warned by security forces on several occasions that he could be the target of an assassination attempt.

Two other army generals are on the list, al-Seyassah said, adding that they are tipped to succeed army chief Gen. Jean Qahwaji.

Late last year, reports said that Interior Minister Marwan Charbel received a list of 15 names targeted for assassination.

Posted by: Fred || 02/11/2013 00:00 || Comments || Link || E-Mail|| [10799 views] Top|| File under: Govt of Syria
Villagers Confront Jihadist Rebels in Northern Syria
[An Nahar] Several tense confrontations have broken out in the past week between residents of largely rebel-held northwestern Syria and hardline Islamist insurgents, witnesses said on Sunday.



Locals then kidnapped an al-Nusra leader, put a grenade in his mouth and cut off his beard, before releasing him a few days later, the witnesses said.

A number of such altercations took place around Atme in Idlib province, where the residents generally support the hardline al-Nusra Front group, who are spearheading attacks against forces of President Bashar Assad.

Al-Nusra, which is believed to be closely linked to al-Qaida in Iraq and which has a number of foreign fighters, has been blacklisted by Washington as a terrorist organization.

There was almost an armed clash between al-Nusra and local rebel fighters near Atme when the group attempted to try a man in an Islamic court for swearing, witnesses told Agence France Presse.

Locals then kidnapped an al-Nusra leader, put a grenade in his mouth and cut off his beard, before releasing him a few days later, the witnesses said.
Posted by: Fred || 02/11/2013 00:00 || Comments || Link || E-Mail|| [10798 views] Top|| File under: al-Nusra
Rebels Launch Fierce Assaults on Syria Troops
[An Nahar] Syrian rebels launched fierce assaults on regime troops in several parts of the country Sunday, including near Deir Ezzor where they used tanks to shell an army brigade, a watchdog and activists said.

The rebels used tanks to shell Brigade 113 just north of the eastern city of Deir Ezzor, which they have surrounded for weeks, the Syrian Observatory for Human Rights said.

Brigade 113 and the besieged military airport of Deir Ezzor are some of the last regime holdouts in the city, whose province is largely held by the rebel fighters.

One rebel died in the attack on the garrison, as clashes raged in the city, the Britain-based watchdog said.

The opposition Deir Ezzor press network, a grassroots group of activists said that the humanitarian conditions in the province were dire.

"The western countryside is out of water and electricity supplies for the eleventh day in a row due to the indiscriminate shelling by the regime forces," it said.

Two weeks ago, the rebels captured the vital Siyasiyeh suspension bridge that straddles the Euphrates river in Deir Ezzor, cutting off the main regime supply route to the adjoining province of Hasakeh.

Regime troops have already been forced from the vast territory stretching from Deir Ezzor city to the Iraqi border, including the border town of Albu Kamal and its small military airbase.

In the northeast province of Raqa on Sunday, fighters from the jihadist al-Nusra Front and other rebel battalions took over an army company in Tabqa along the Euphrates river, securing a major cache of artillery and ammunition and taking control of a key checkpoint in the town, the Observatory said.

Rebels also continued their assault on Wadi Deif military base, a major regime holdout in the largely rebel-held northwest province of Idlib, while the army retaliated shelling the nearby town of Maaret al-Numan.

In the northern province of Aleppo four soldiers were killed and more than 20 wounded in a bombing by al-Nusra Front targeting a military building, the Observatory said without offering other details.

Clashes also erupted south of Aleppo city, when rebels attacked an army convoy headed to Safireh, where a cluster of defense factories are the last regime bastion in a city held by al-Nusra Front and other rebel battalions.

In the central province of Hama, five civilian guards of a cement plant were killed in an insurgent attack, only four days after 60 civilians, including 11 women, died in a bombing of a bus transporting employees from a military factory elsewhere in the province, the Observatory said.

The Observatory, which collects reports from a network of activists and medics in civilian and military hospitals on the ground, said that 125 people - 52 civilians, 29 troops and 44 rebels -- were killed on Saturday.

Posted by: Fred || 02/11/2013 00:00 || Comments || Link || E-Mail|| [10800 views] Top|| File under:
Who's in the News
35
[untagged]
6
Arab Spring
4
TTP
3
Jamaat-e-Islami
3
Govt of Pakistan
3
al-Qaeda in North Africa
2
Govt of Iraq
1
Muslim Brotherhood
1
Thai Insurgency
1
Govt of Iran
1
Abu Sayyaf
1
Lashkar e-Jhangvi
1
al-Qaeda
1
Boko Haram
1
al-Qaeda in Pakistan
1
Jamaat-e-Ulema Islami
1
al-Shabaab
1
al-Nusra
1
Govt of Syria
Bookmark
E-Mail Me
The Classics
The O Club
Rantburg Store
The Bloids
The Never-ending Story
Thugburg
Gulf War I
The Way We Were
Bio
Merry-Go-Blog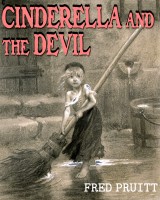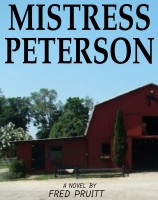 On Sale now!


A multi-volume chronology and reference guide set detailing three years of the Mexican Drug War between 2010 and 2012.

Rantburg.com and borderlandbeat.com correspondent and author Chris Covert presents his first non-fiction work detailing the drug and gang related violence in Mexico.

Chris gives us Mexican press dispatches of drug and gang war violence over three years, presented in a multi volume set intended to chronicle the death, violence and mayhem which has dominated Mexico for six years.
Click here for more information


Meet the Mods
In no particular order...


Steve White
Seafarious
tu3031
badanov
sherry
ryuge
GolfBravoUSMC
Bright Pebbles
trailing wife
Gloria
Fred
Besoeker
Glenmore
Frank G
3dc
Skidmark



Better than the average link...



Rantburg was assembled from recycled algorithms in the United States of America. No trees were destroyed in the production of this weblog. We did hurt some, though. Sorry.
44.197.198.214

Help keep the Burg running! Paypal: