Afghanistan
Spanish female soldier killed in Afghanistan
The soldiers were travelling in one of five armoured vehicles supporting Italian forces training in Afghanistan. Spain has about 600 peacekeeping troops in the country.
An attack on a Spanish military convoy in Afghanistan killed a female soldier and wounded two other troops on Wednesday, the Afghan Interior Ministry said.

"It was a roadside bomb which exploded when a convoy of Spanish troops was passing by. As a result a Spanish female soldier was killed and another Spanish soldier was wounded in Shindand district," Interior Ministry spokesman, Zemarai Bashari, said on Thursday.

The soldiers were travelling in one of five armoured vehicles supporting Italian forces training in Afghanistan. Spain has about 600 peacekeeping troops in the country.

At a meeting of NATO (North Atlantic Treaty Organisation) Defence ministers last week in Seville, Spain was among countries that rejected a request from the alliance to send more. Bashari was joined at the news conference by the civilian spokesman for NATO in Afghanistan, Nicolas Lunt.

Lunt was responding to suggestions that support for ISAF (International Security Assistance Force) from NATO member countries was dwindling. "This is a 37-country alliance. There is not going to be absolute unanimity all the time, there is always going to be debate. And as far as we are concerned in NATO we view that as healthy," Lunt said.
Posted by: anonymous5089 || 02/22/2007 14:45 || Comments || Link || E-Mail|| [309 views] Top|| File under:
NATO chief defiant as Taliban warn of offensive
NATO forces in Afghanistan will repulse any Taliban attempt to launch a spring offensive, Secretary General Jaap de Hoop Scheffer said in a defiant message in Kabul Thursday, amid militant claims that thousands of fighters are ready to engage the alliance. "I will be the last one to give the Taliban a ticket to ride," Scheffer said after talks with President Hamid Karzai. "NATO is ready and if there is a need for an offensive it will be ours."

The secretary general, who arrived on a two-day visit with Supreme Allied Commander General John Craddock, again underscored NATO's commitment to Afghanistan as it likely faces the toughest year since the Taliban were ousted from power in 2001. "We have the forces, we have shown that if necessary NATO can fight," Scheffer told a joint briefing with the Afghan leader. But he declined to give a "spoiler" about exact preparations being made, referring only to operations in the southern Kandahar province last year that killed an estimated 1,000 insurgents: "NATO will do it again," Scheffer said.

Karzai in turn acknowledged the alliance's continued presence in the country.
"Today once again I got assurances that the NATO countries will be here with us," Karzai said as his government's forces prepared alongside international troops for heavy clashes.

Scheffer called Afghanistan as "frontline" of war against terror, and said, "If we don't succeed in Afghanistan, I'm quite sure that the spoiler will come to us- to the Netherlands, to Belgium, to United Kingdom, they came to the United States, they came to Spain, and they came to so many nations to do their terrible work to kill people."

Last year more than 4,000 people were killed in the violence, about a quarter of them civilians and including 170 foreign troops.

NATO leads the International Security Assistance Force (ISAF) which together with US-led coalition forces has some 46,000 troops deployed in Afghanistan. Addressing a security conference in Germany earlier this month, Scheffer predicted the international force and the Afghan army could smash the Taliban insurgency within two years, but foreign troops would need to remain beyond 2009. Australian officials said Thursday that there were plans to almost double the country's contingent of 550 soldiers in Afghanistan in time for any major escalation of fighting.

Meanwhile, the Taliban has deployed 6,000 fighters in preparation for a spring offensive, the military leader of the Islamic militia that once ruled the country claimed in an interview with al-Jazeera television. "The attack is imminent," Mullah Dadullah said. "The number of Taliban mujahedin who are ready to launch the spring battle has reached 6,000," he said, adding that they were hiding in places such as tunnels ahead of the fighting.

Dadullah said he was confident that the numbers of Taliban fighters could soon reach 10,000, and predicted that the fundamentalist rebel forces would win more recruits as NATO countries increased troop levels in Afghanistan. "The more the number of Jewish and Christian soldiers who fight us increases, the more the Afghan people will be encouraged to join us," he said.

Dadullah, a Pashtun known as a vicious fighter, is believed to be one of the closed advisers of Taliban leader Mullah Omar. Before a US-led offensive ousted the Taliban from power in 2001, Dadullah belonged to Omar's 10-man leadership council.

ISAF spokesman Colonel Tom Collins also said this week that the Taliban was preparing to ramp up its fighting as the weather warms, and ISAF expected "hard fighting in selected areas," particularly in the south, where the Taliban forces primarily operate.

ISAF's death toll rose this week with three deaths reported in the south, east and west. One of its soldiers died in eastern Afghanistan from injuries not sustained in combat, the military said Thursday. It did not give details about the incident or release the nationality of the soldier but said an investigation was under way.

A day earlier, the Spanish and British governments said they each lost one soldier deployed with the ISAF. A British Royal Marine was killed Wednesday by a landmine while on patrol in the southern province of Helmand, and a female Spanish soldier was killed and two others injured as their vehicle ran over a mine while travelling in convoy in the eastern Farah province. Earlier this month, three police officers were killed and one was wounded while trying to defuse a roadside bomb in the same area of Farah.
Posted by: Steve || 02/22/2007 12:41 || Comments || Link || E-Mail|| [318 views] Top|| File under:
Taliban Commanders Captured
Kabul, 22 Feb. (AKI) - Afghan military forces backed by NATO troops have captured two Taliban commanders in the eastern Afghan province of Paktika in the district of Gayan. This is according to a statement released by the Afghan minister of defence on Thursday. The two Taliban militants, identified as Mullah Khair Gul and his deputy Mullah Amin Gul, were captured after a brief exchange of fire late on Wednesday.

Will the real Mullah Gul please stand up





This article starring:
MULLAH AMIN GUL
Taliban
MULLAH KHAIR GUL
Taliban
Posted by: Steve || 02/22/2007 10:17 || Comments || Link || E-Mail|| [310 views] Top|| File under:
British Royal Marine killed in mine blast in Afghanistan
(KUNA) -- A British Royal Marine was killed by an anti-personnel mine in Afghanistan on Wednesday, the ministry of defence confirmed. The Royal Marine, from 45 Commando, was killed during a routine patrol in the Sangin District of Helmand province, the ministry said in a statement. "It is with deep regret that I must today confirm the death of a Royal Marine during operations in Helmand", the statement quoted Acting Commander of the UK Task Force in Afghanistan, Colonel Ian Huntley as saying.



"This loss, though tragic, will not deflect us from our mission, rather it hardens our resolve"

"Whilst the loss of a valued colleague is a severe blow, our immediate thoughts and prayers are with his family and friends, whose anguish must be immense. Our heartfelt condolences go out to them. Despite the demanding circumstances and their sense of loss, our Marines continue to display their professionalism, determination and dedication in carrying out their duties in our area of operations in an exemplary fashion. This loss, though tragic, will not deflect us from our mission, rather it hardens our resolve," he said. Next of kin have been informed and have requested a period of 24 hours before further details are released, said teh statement.
Posted by: Fred || 02/22/2007 00:00 || Comments || Link || E-Mail|| [305 views] Top|| File under:
Africa Horn
Government official murdered in Mog
(SomaliNet) Unidentified gunmen have shot dead one of the district commissioners in the Somalia capital Mogadishu on Wednesday night as violence escalates over the past few days. The Deputy mayor of Mogadishu city Ibrahim Shaweye confirmed the death of Mohyidin Hassan Haji, the former district commissioner of Yaqshid neighborhood in Mogadishu this evening. Mr. Hassan Haji was shot dead by unknown militiamen as he was entering his house in north of the capital. No one has claimed the responsibility of the latest killing.

Mogadishu's deputy mayor expressed his sorrow over the death of Hassan Haji who he said was innocent. "We still do not know what motivated this killing but we are continuing investigations over the case and we will pursue those who were behind the assassination," Shaweye said.

He was the first district commissioner killed in the coastal city of Mogadishu since the interim government backed by Ethiopian forces had taken control of the Somalia capital and ousted the Islamic Courts on late December last year. Government officials, forces and theirs positions are target for the hit and run attacks by the insurgents that are supporters of the toppled Islamic Courts Union whose top leaders are still at large in southern tip of Somalia.

This article starring:
Deputy mayor of Mogadishu city Ibrahim Shaweye
Mohyidin Hassan Haji
Posted by: Fred || 02/22/2007 00:00 || Comments || Link || E-Mail|| [298 views] Top|| File under:
Africa North
Egyptians foil terror attack in Sinai
Egyptian border and security authorities have arrested 3 Palestinians and Egyptians in the Sinai region, including one who was wearing an explosives belt and had crossed from Gaza to Egypt in an underground tunnel, security officials said Wednesday.

The authorities put their security forces in northern Sinai on high alert Wednesday in a bid to make sure that no more armed people were at large. Police set up more checkpoints and border guards were seen using iron poles to probe the ground near the newly found tunnel in a search for more. One of the Palestinian detainees, a man in his early 20's, was caught Tuesday as he tried to cross the Gaza-Egypt border in an underground tunnel near the Egyptian border city of Rafah. He had wrapped himself in an explosives belt, said the soldier who caught him, Mohammed Abdel Wahab. The arrested man told Egyptian state security officials that he had been plotting an attack with other Palestinians in Sinai, said an official.

Eyewitnesses said heavy Egyptian security forces on Wednesday morning surrounded a building in Rafah and arrested two other Palestinians. The security official said the two arrests were linked to the alleged suicide attack plot. The building's owner, Mohammed Salem, said one of the Palestinian men had rented an apartment in the building a week ago and had been joined Wednesday by the other.
Posted by: Fred || 02/22/2007 00:00 || Comments || Link || E-Mail|| [330 views] Top|| File under:
Arabia
Yemen says dozens killed in clashes with rebels
About 15 Yemeni government soldiers and an unspecified number of Shi'ite Muslim rebels were killed in clashes over the past two days, a Yemeni official said on Wednesday. "There were definitely dozens of killed and injured among the ranks of the rebels, but we cannot give exact numbers because we don't have free access to the area," the official said.

The latest deaths brought to about 55 the number of soldiers killed since sporadic clashes broke out on Jan. 27 with the followers of Shi'ite rebel Abdul-Malik al-Houthi. The clashes were taking place in a mountainous area in the northern province of Saada. Residents say Houthi's men were stationed on hilltops using machine guns and rocket-propelled grenades, making it difficult for troops to drive them out.


No air support? Tusk tusk.

Officials said last week that 80 of the rebels had been killed, but an aide to Houthi said the figure was exaggerated. Opposition sources said on Wednesday about 40 Houthi followers had been arrested across the country. The official confirmed the arrests but did not give a figure. President Ali Abdullah Saleh ordered the army last month to crack down on Houthi and his group, which officials accuse of trying to install Shi'ite religious rule in the country and of preaching violence against the United States. Yemen has asked Libya to extradite Yahya al-Houthi, a parliament member and brother of the rebel leader, officials said, adding that efforts were under way to revoke his immunity.

This article starring:
ABDUL MALIK AL HUTHI
Faithful Youth
President Ali Abdullah Saleh
YAHYA AL HUTHI
Faithful Youth
Posted by: Fred || 02/22/2007 00:00 || Comments || Link || E-Mail|| [317 views] Top|| File under:
Britain
Prince Harry to serve in Iraq
LONDON (Reuters) - Prince Harry is being deployed to Iraq where he will become the first British royal to serve in a war zone for 25 years. A defence ministry spokesman said on Thursday the red-haired prince would be sent to Iraq with his "A" Squadron of the Blues and Royals regiment "over the next few months" as part of the latest troop rotation.


That'll be the best protected squadron in the army, but he still has guts

But the deployment of the younger son of the late Princess Diana may be a major security headache for military commanders as the prince could be a target for insurgents and a magnet for suicide bombers. "This is like U.S. President George W. Bush sending a son to the frontline. The decision is both dangerous and courageous at the same time," said Evening Standard royal correspondent Robert Jobson. "It is a success for Harry but he has become the number one target for insurgents."


The SAS troop that'll be guarding him could not be reached for comment

Harry could be the first member of the royal family to face combat since his uncle, Prince Andrew, flew helicopters in the 1982 Falklands War.


Acting as a decoy for Exocet missiles

Harry's great-grandfather, King George VI, saw action in World War One.

This article starring:
King George VI
Prince Andrew
Prince Harry
Princess Diana
Posted by: Steve || 02/22/2007 10:33 || Comments || Link || E-Mail|| [428 views] Top|| File under:
Caucasus/Russia/Central Asia
Muslim cleric killed in Dagestan
Unidentified assailants killed the mullah of neighborhood mosque in Makhachkala's Nagornaya Street on Thursday, city police told Itar-Tass. "The body of Dagir Kachayev, 53, was found by parishioners in the ablution room before the prayer," police said. Kachayev was shot twice in the head. Supposedly, he was killed at 06:00, Moscow time. Detectives found two shell casings from Makarov pistol at the scene. A criminal probe has been launched.

This article starring:
Dagir Kachayev
Posted by: ryuge || 02/22/2007 12:20 || Comments || Link || E-Mail|| [303 views] Top|| File under:
Europe
The Spanish Connection: What the 9/11 Commission didn't consider
The 9/11 Commission relied on information derived from two captured al Qaeda perpetrators for much of its picture of the conspiracy leading up to the attacks on the World Trade Center and the Pentagon. The interrogations of these men--Khalid Sheikh Mohammed, or "KSM," who masterminded the plot and got Osama bin Laden to finance it, and Ramzi Binalshibh, who acted as KSM's liaison with lead suicide terrorist Mohamed Atta--were performed by the CIA at secret locations.

KSM claimed that he left almost all the tactical details to Atta, and therefore could not say where Atta went, or whom he visited, in the final months of the plot. Binalshibh claimed he was Atta's only contact with al Qaeda during this period and that, other than himself, Atta never met with anyone on his trips abroad in 2001.

If these accounts are true, it follows that the conspiracy was a contained one, and the 9/11 Commission could preclude outside collaborators, including the participation of foreign countries. Thus, although the CIA was unable to trace the origin of the money supplied to Atta, the commission deemed this gap "of little practical significance" since the CIA's prisoners established that no one else was involved in the plot. Thus, too, when the CIA found that Iran had "apparently facilitated" the travel of eight of the 9/11 muscle hijackers in flights to and from Afghanistan (by not putting the required stamps on their passports, and by having a top Hezbollah official accompany their flights in and out of Iran), the commission could nevertheless rule out the possibility Iran or Hezbollah were "aware of the planning." The basis for this conclusion was the information provided by KSM and Binalshibh.

But what if these CIA prisoners--who after all are diehard jihadists--were lying?

RTWT

This article starring:
KHALID SHEIKH MOHAMED
al-Qaeda
MOHAMED ATTA
al-Qaeda
RAMZI BINALSHIBH
al-Qaeda
Hezbollah
Posted by: DanNY || 02/22/2007 08:19 || Comments || Link || E-Mail|| [334 views] Top|| File under:
Home Front: WoT
Judge backs case against American "jihadist"
A U.S. judge on Wednesday ordered a suspected American "jihadist," accused of training with al Qaeda and conspiring to make and use bombs in Somalia, jailed without bail. U.S. Magistrate Calvin Botley ruled prosecutors had presented sufficient evidence to support the charges against Daniel Joseph Maldonado, also known as Daniel Aljughaifi.

U.S. Attorney Don DeGabrielle said the case would be presented to a grand jury for possible indictment, the next step in the prosecution, by March 13. According to the FBI, Maldonado, 28, was living in Houston in 2005 when he and his wife and three young children moved to Egypt and then in late 2006 to Somalia so that he could join the fight for an Islamic government there.

Maldonado's court-appointed lawyer challenged the strength of the evidence against the defendant and forced the hearing into a second day so he could review statements prosecutors say were hand-written by Maldonado. Maldonado was arrested by Kenyan authorities on January 21 after he and other suspected jihadists, or Muslims engaged in jihad or holy war, fled into Kenya to escape troops from the U.S.-backed Somali government and Ethiopia, which was supporting the government against Islamic militants.

This article starring:
DANIEL ALJUGHAIFI
Islamic Courts
DANIEL JOSEPH MALDONADO
Islamic Courts
Don DeGabrielle
Posted by: Fred || 02/22/2007 00:00 || Comments || Link || E-Mail|| [398 views] Top|| File under:
India-Pakistan
Bombs found in abandoned suitcases in another Indian train
Bhagalpur, Feb. 22 (PTI): Fifteen bombs were today found in suitcases abandoned in a coach of the Sealdah- Varanasi Express train near Dhanauri station during intensified searches of trains in the aftermath of the Samjhauta Express blasts.

Police said passengers travelling in coach number 95411 noticed two abandoned suitcases near the toilet and immediately informed Government Railway Police and railway officials.

After breaking open the suitcases, five powerful and 10 small crude bombs and materials used for making them were found in one suitcase.

The other suitcase contained some admit cards for a test for a government job and bills of the Jharkhand State Electricity Board, officials said.

The bombs were being defused. No arrests had been made in this connection
Posted by: John Frum || 02/22/2007 13:51 || Comments || Link || E-Mail|| [291 views] Top|| File under:
2 killed in Tank
At least two people were killed in separate incidents in Tank on Wednesday. Unknown gunmen shot dead Malik Abdul Karim, a resident of South Waziristan, some 75 kilometres from Jandola Road. Separately, unknown assailants killed Jalil Masood, a resident of Badar, in Wazirabad Bazaar.
Posted by: Fred || 02/22/2007 00:00 || Comments || Link || E-Mail|| [303 views] Top|| File under:
7 hurt in blast
At least seven people were seriously injured in two separate landmine explosions in Balochistan on Wednesday, while unknown assailants blew up a gas pipeline in the restive province, police said. In the first incident, police said that three men, including two brothers, were injured when their motorbike hit a landmine while they were making their way towards Dera Bugti. In the second incident, four people were injured at Dera Allah Yar when their vehicle hit a landmine. Gas pipeline blown up: Meanwhile, sources said unidentified assailants in Dera Bugti blew up an 18-inch diameter gas pipeline, leading to well No 32.
Posted by: Fred || 02/22/2007 00:00 || Comments || Link || E-Mail|| [321 views] Top|| File under:
Police Probe Suspicious Phone Call for Clue
Indian investigators are looking into a suspicious phone call made to Pakistani Kashmir just after bombs on a train bound for Pakistan killed 68 people, an official said yesterday, but Kashmiri militants denied any role.

The governments of both countries have blamed the fire-bomb attack on extremists trying to undermine the peace process between the nuclear-armed rivals.

The governments of both countries have blamed the fire-bomb attack on extremists trying to undermine the peace process between the nuclear-armed rivals. Even though most of the victims were Pakistanis, Indian police say extremists are prime suspects. And intelligence agencies seem to think that a phone call from Delhi to Pakistani Kashmir just after the attack could provide an important lead.

The Times of India newspaper quoted a Home Ministry official yesterday as saying the call had been recorded and could hold "the key to the entire puzzle."

"Yes, a call was made and it is a vital link," an official from India's Intelligence Bureau, told Reuters.

Yesterday, the focus of the investigation moved to the teeming streets of Old Delhi. Police believe the suitcases could have been bought there before being loaded on the train, and said they were questioning shopkeepers. "We are also examining the video recordings of the close-circuit television at the Old Delhi railway station, though the visuals are not of good quality," a senior police officer said, on condition of anonymity. "The pattern points to terrorists. No other group has the capability of a well-planned operation like this," he added.


"Only Imperial Storm Troopers are so precise!"

In the state of Haryana where the bombs exploded, Senior Police Inspector R.C. Mishra said his team was trying to find out which militant group could have been behind the attack but had not yet pinned anything down.

In Kashmir, militants vehemently denied any role.

"We strongly condemn the attack on innocent people," the United Jihad Council said in a statement. "Our fight is against the Indian government and not against innocent civilians."

"We strongly condemn the attack on innocent people," the United Jihad Council (UJC), a Pakistan-based alliance of Kashmiri militant groups, said in a statement. "Our fight is against the Indian government and not against innocent civilians," it said. "Our target is Indian security forces and our aim is liberation."

Suspicion in India after such attacks usually falls on the Pakistan-based militant group Lashkar-e-Taiba, which is not part of the mainly Kashmiri UJC and is seen as promoting a more hard-line agenda. But a caller identifying himself as Abdullah Gaznavi, a spokesman for Lashkar, told Reuters in Kashmir that his group was not responsible. "The claims by Indian police that mujahedeen are behind the blasts is malicious propaganda aimed at maligning the image of mujahedeen," he said. "This brutal act is the handiwork of Indian agencies, Hindu hard-liners including Shiv Sena," he said, referring to a Hindu-nationalist political party.

But Shiv Sena chief Bal Thackeray dismissed reports about the involvement of Hindu extremists in the blasts as propaganda. "I can confidently say that no Hindu or Sena activist was involved in the blasts." Speaking to journalists at his residence in Mumbai, Thackeray said he was against making friendship with Pakistan and added that there was no need for the Indian government to give so much importance to an enemy country.

This article starring:
ABDULLAH GAZNAVI
Lashkar-e-Taiba
Bal Thackeray
Senior Police Inspector R.C. Mishra
Shiv Sena
Lashkar-e-Taiba
United Jihad Council
Posted by: Fred || 02/22/2007 00:00 || Comments || Link || E-Mail|| [493 views] Top|| File under:
Iraqi Terrorists Militants Use Chlorine in 3 Bombings
Moved to Thursday for further discussion. AoS.

A truck bomb that combined explosives with chlorine gas blew up in southern Baghdad on Wednesday, and officials said it may represent a new and deadly tactic by terrorists insurgents against Iraqi civilians. It was at least the third truck bomb in a month to employ chlorine, a greenish gas also used in World War I, which burns the skin and can be fatal after only a few concentrated breaths. The bomb killed at least two people and injured 32 others, police and medical officials said.


Remind me: aren't chemical weapons against the Geneva Convention?

Iraqi and American officials said the use of chlorine seems aimed at bringing a new level of fear and havoc to Iraq as a new security plan for Baghdad takes shape.


Poison gas is a "weapon of mass destruction," period. Because of the horrific experiences of WWI its use since has been very rare. But Sammy, in company with Chemical Ali and the other Baathists, was one of those extremely rare exceptions.

Lt. Col. Christopher Garver, an American military spokesman, said the attacks highlighted the evolving fluidity of insurgent tactics in Iraq, dominated by militant groups who often notice and mimic attacks that attract the most attention and cause the most suffering. "The enemy is adaptive," Colonel Garver said. "The enemy wants to win."


The enemy could also end up a.) sucking a nuke, or b.) touching off a war with Iran and/or Syria. Doctrine calls for use of WMDs to be responded to using WMDs - though not necessarily the same kind of WMDs. If the training and material support comes from outside Iraq, it could easily (and legitimately) be termed a causus belli. These goobers are playing with fire.

The bombing involving chlorine gas on Wednesday followed an explosion on Tuesday north of Baghdad of a tanker filled with chlorine that had been rigged to explode, killing nine people and wounding 148, including 42 women and 52 children.


They're termed "weapons of mass destruction" because they kill people indiscriminately.

At least one other attack with chlorine also took place on Jan. 28, according to the American military's statements.


Once is troubling, twice is maybe coincidence. Three times and you're at the top of the kill list.

Sixteen people were killed in that attack, in the Sunni-dominated Anbar Province, when a dump truck with explosives and a chlorine tank blew up in Ramadi.


So the Sunni terrorists now are using chlorine gas to kill innocents: anyone have any doubts that these same Sunnis would use other weapons of mass killin' if they had the opportunity? Imagine if they got ahold of some of Sammy's old WMD. Imagine if they got ahold of a dirty nuke. Imagine if they got ahold of a NKor bomb. I can imagine it easily, even if John Murtha can't.

This is a point that the Progressive Left and the MSM will ignore, fingers in ears: we've been told that 1) Binny and al-Qaeda can't get weapons of mass destruction, 2) the Iranians will need ten years to get a bomb, and 3) we don't need to worry about a bunch of kooky Muslims in caves, because they couldn't possibly get WMD. That last group just used chlorine gas. Why that? Because it was handy. Wait til Kimmie slips them the bomb. This point has to be pounded, over and over, to the American people: this is who our enemies are, and this is what they'll do if they ever get the chance.

The attacks seem to have been poorly executed, burning the chemical agent rather than dispersing it, but more sophisticated weapons involving chlorine could injure hundreds and cause mass panic.


They know what they want to do, they just don't quite know how to do it. They're experimenting, and when they get it figured the mass casualties will come. The best they've been able to do with booms is about 150 dead. A gas attack in a crowded market might net them two or three times that many, maybe even get them into three digits.

Though it is widely used in water purification and sewage treatment, chlorine is dangerous because it reacts with water in moist tissue, such as eyes and the respiratory tract, to create acid, which essentially burns tissue. A few breaths of air containing chlorine at a thousand parts per million can be lethal.

A few hours after the attack, American Humvees and an American military vehicle with a nozzle that appeared to be testing the air encircled the scene. Soldiers were not wearing masks, but officials at Yarmouk hospital said they determined through interviews and tests that chlorine was the chemical used in the attack.

Brig. Qasim Atta, an Iraqi government spokesman for the new Baghdad security plan, described chlorine attacks as a "filthy way" to target vulnerable Iraqis, especially children.

Colonel Garver said that the chemical attacks could soon appear again. "Its no surprise that anti-Iraqi forces or terrorists or whoever is doing this are trying to replicate this kind of attack," he said. "They perceive that it's working."

This article starring:
Brig. Qasim Atta
Lt. Col. Christopher Garver
Posted by: DanNY || 02/22/2007 00:00 || Comments || Link || E-Mail|| [1230 views] Top|| File under:
Iraqi security plan leads to killing, arrest of 304 terrorists - spokesman
(KUNA) -- During the first week of the implementation of Iraq's new security plan of Baghdad 304 terrorists were either killed or arrested and 642 families have returned to their homes, an official said on Wednesday. Brigadier Qassim Atta, Spokesman of the Command of the operation, code-named "Law Enforcement", said during a news conference that 42 terrorists were killed and 254 including eight Arabs were arrested. He said that 84 suspects were also detained and five people were freed from their kidnappers.

According to the official, the operation helped 642 families who fled Baghdad to return to their homes. Six security elements including an officer were killed and 32 injured during the operation, he said, noting that six police cars were damaged. At least 275 pieces of weapons and 500 meters of explosive wires, 34 explosive devices as well as 13 booby trapped vehicles and more than 6,000 ammunitions were siezed, the spokesman said.
Posted by: Fred || 02/22/2007 00:00 || Comments || Link || E-Mail|| [503 views] Top|| File under:
23 civilians wounded in three blasts N. Iraq
(KUNA) -- Nine Iraqi civilians were injured in a double bomb explosion at a bus station in central of the northern Iraqi city of Kirkuk on Wednesday, while 14 others wounded in a booby trapped car blast in a market in the city, police said. Two explosive devices blew up inside the Rahim bust station, wounding nine people, Police Chief Brgdr. Sarhad Qader said in a statement to KUNA, noting that ambullances rushed to scene to transport the injured people to the city's hospital for treatment. Later, a booby trapped car exploded inside a market place in the city wounding 14 people, the police chief said. He said a man suspected of detonating the car was detained. He did not elaborate.
Posted by: Fred || 02/22/2007 00:00 || Comments || Link || E-Mail|| [321 views] Top|| File under:
Seven terrorists killed, 13 detained by US army in Iraq
(KUNA) -- US-led coalition forces killed seven terrorists and detained 13 others while performing raids Wednesday targeting al-Qaeda terrorists and those supporting foreign fighters and vehicle-borne improvised explosive device (VBIED) cells, the army said in a statement. According to the statement, intelligence reports indicated terrorists involved in foreign fighter facilitation and the manufacturing of VBIEDs were operating in Ramadi, Fallujah and Baqubah.

Coalition Forces in an area northwest of Ramadi targeted a building believed to house terrorists involved with foreign fighter activities, the statement said, noting that ground forces were immediately confronted by two armed terrorists who refused to surrender, killing the two terrorists.

Meanwhile, four more terrorists were attempting to flee the area, when the Coalition Forces observed they were armed with AK-47s, hand grenades and vests containing magazines. After multiple failed attempts to get the terrorists to surrender, Coalition Forces killed the four terrorists, the statement went on.

Ground forces detained seven suspected terrorists at the site and destroyed the weapons and grenades, preventing further use by terrorists, it noted. Also on the scene there were 13 women and 26 children, the statement said, noting that none of them were harmed during the raid.

During the raid south of Baqubah, three individuals fled the scene as Coalition Forces arrived, the statement said, adding that one individual was detained without incident and another individual lunged at ground forces. Ground forces used proper self-defense measures and killed the terrorist, the army said. The third individual crossed the river and escaped, it added. While investigating the scene, Coalition Forces seized AK-47s, magazines, body armor and a suicide vest. Coalition Forces targeting terrorists involved with a foreign fighter facilitator network in Fallujah detained four suspected terrorists without incident.
Posted by: Fred || 02/22/2007 00:00 || Comments || Link || E-Mail|| [308 views] Top|| File under:
Israel-Palestine-Jordan
The TruceFire is Off (The other one)
Article from PIC – Typical slanted verbiage but a nice photo of "the man of the hour" at link.



GAZA, (PIC)-- The Qassam Brigades, the armed wing of the Hamas Movement, on Wednesday declared that the truce with Israeli occupation is no longer valid after its assassination of Islamic Jihad commander.


The Martyr parade will be at noon followed by a reception and luncheon. Participants are encouraged to bring their own refreshments and ammunition. As a reminder, Seething-Counselors will be available - but only until sundown.


Abu Obaida, the Qassam spokesman, said in a press release commenting on the assassination of Mahmoud Qassem, the commander of the Quds Brigades the Islamic Jihad's armed wing, said that the "Zionist enemy was trying to partition the country and trying to differentiate in the ceasefire between the West Bank and the Gaza Strip. This crime falls in line with a plan to liquidate Palestinian resistance in the West Bank in particular," he said, recalling that a long convoy of martyrs fell as a result of this scheme.


So there was a ceasfire…who knew?


He hoped that Palestinian resistance would unite in retaliating to "Zionist violations", and championed establishing a joint operations room after joint raids proved their success. Abu Obaida asserted that the Qassam Brigades were re-organizing their lines in the West Bank after sustaining painful strikes at the hands of IDF IOF.
The AMB, armed wing of Fatah faction, vowed to retaliate to the "cowardly" assassination of Qassem. It affirmed that the crime would not pass unpunished and described the truce with the IDF IOF as no longer relevant. Nafez Azzam, one of the Islamic Jihad leaders in the Strip, said that the "Zionist occupation does not want stability in the region".

Commenting on the same assassination, said that resistance is the only available option before the Palestinian people in face of the Israeli offensives. The Quds Brigades fired two "upgraded" Quds missiles at Sderot and Majdal in the 1948 occupied lands near the Strip as a preliminary retaliation to the assassination of Qassem. Ahmed Abul Reesh Brigades, an offshoot of the Fatah faction, said that it fired three homemade Amre-2 rockets at the Kissufim military outpost in response to IOF crimes in lines of the Palestinian people.


There were no reports of "glorious strikes". That should be an indication that their rockets may need further "upgrading".


Meanwhile, the IDF IOF troops did not cease their daily incursions in the West Bank cities and villages and stormed at dawn Wednesday Qabatia town east of Jenin city. Villagers told PIC correspondent that 15 army jeeps burst into the town's center and broke into a number of homes looking for "wanted" terrorists activists. They said that the IDF IOF soldiers arrested two brothers of the wanted terrorist activist Mahmoud Nazzal, commander of the Quds Brigades in the town, in an attempt to pressure him into giving himself up, and the brother of the terrorist detainee Yousef Nazzal, who is charged with leading the Nasser Salahuddin Brigades in the Jenin district.

This article starring:
ABU OBAIDA
Hamas
MAHMUD NAZZAL
Islamic Jihad
MAHMUD NAZZAL
Quds Brigades
MAHMUD QASEM
Islamic Jihad
NAFEZ AZZAM
Islamic Jihad
YUSEF NAZZAL
Nasser Salahuddin Brigades
Ahmed Abul Reesh Brigades
Islamic Jihad
Nasser Salahuddin Brigades
Posted by: DepotGuy || 02/22/2007 13:05 || Comments || Link || E-Mail|| [408 views] Top|| File under:
IDF troops arrests Tanzim fugitive in Ramallah
IDF special forces, with the help of the Shin Bet (Israel Security Agency), arrested Tanzim fugitive Sa'ad Matuali in an operation in Ramallah on Wednesday night. Matuali is suspected of perpetrating shooting attacks on IDF troops in the West Bank city, the IDF said.
Posted by: Fred || 02/22/2007 00:00 || Comments || Link || E-Mail|| [318 views] Top|| File under:
Iraqi accused of Dasouqi murder claims Guantánamo threat
The lawyer for an Iraqi man on trial for the murder of a Jordanian driver in Iraq in 2005 on Wednesday told the State Security Court (SSC) that his client confessed to the crime after authorities threatened him with transfer to the US-run prison at Guantánamo Bay. "My client is innocent of all charges and he made the confessions on Jordan TV after being threatened by the Jordanian authorities to be sent to the Guantánamo Bay detention centre if he did not confess to killing Jordanian driver Khaled Dasouqi," Lawyer Adel Tarawneh told the court in his 17-page closing statement.

"He preferred to confess and be detained in an Arab country than be sent to the prison of the country that occupied his homeland," Tarawneh added.


Smart boy. He can go to Abu Ghraib. Since the Iraqis run that now in three months he'll be wishing he'd gone to Gitmo.

Ziyad Khalaf Karbouli, 32, appeared on Jordan Television in May 2006 and confessed to shooting Dasouqi, a driver who worked on the Baghdad-Amman highway, and kidnapping two Moroccan diplomats in Iraq last year, according to the prosecution.

Continued on Page 49

This article starring:
Hamzeh Nawisheh
Ziyad Khalaf Karbouli
Posted by: Fred || 02/22/2007 00:00 || Comments || Link || E-Mail|| [376 views] Top|| File under:
Southeast Asia
Thai rubber blazes in rebel attack
More detail on a story briefly mentioned here yesterday.



Suspected Muslim insurgents in southern Thailand set fire Wednesday to a warehouse storing rubber, a cornerstone of the region's economy, police said. Police said suspected rebels set fire to the largest rubber warehouse in Yala province, owned by the Southern Land Rubber Co., a joint venture between Thai and Malaysian businessmen, shortly after midnight and it was still burning more than eight hours later.

Smoke blanketed large areas of Yala province as more than 30 fire trucks struggled to douse the flames, police Col. Phumphet Pipatpetphum said.

Kiert Kitikulseritham, the company manager, said all 5,000 tons of rubber were believed to have been destroyed in the blaze, with losses estimated at $11.8 million. He said the company's 500 workers may lose their jobs. "We will discuss what to do next but I think we may have to shut down the company because there is no safety here. We risk both life and property from the ongoing violence," Kiert told reporters.

And a little more detail from the Bangkok Post:

Insurgents threw firebombs to set the fire. The arsonists scattered spikes on the road leading to the warehouse to slow down firefighters and emergency workers going to the site, on the rim of Yala City, which is 760 kilometres south of Bangkok.

The company exports 200,000 tonnes of rubber a year to China, Japan and the United States, with clients including major firms like Bridgestone, Michelin and Goodyear. Thailand is the world's biggest rubber exporter, and most of the crop is grown in the South.

About 10 workers who were staying inside the building fled for their lives and no casualties were reported.

Rubber plantations, most of them owned and managed by Sino-Thais, are one of the main sources of employment and income for the region. Experts on the deep South say the separatists have been increasing efforts to terrorise the Chinese business community as a means of further destabilising the economy and driving non-Muslims out of the three provinces which border Malaysia.
Posted by: ryuge || 02/22/2007 04:32 || Comments || Link || E-Mail|| [316 views] Top|| File under:
Syria-Lebanon-Iran
U.N. report says nuclear work ongoing in Iran
VIENNA, Austria — Iran has expanded its uranium enrichment program instead of complying with a U.N. Security Council ultimatum to freeze it, the U.N. nuclear watchdog agency said Thursday in a finding that clears the way for harsher sanctions against Tehran. "Iran has not suspended its enrichment-related activities," the International Atomic Energy Agency said in a report.

Although its information was based on material available to it as of Feb. 17, a senior U.N. official familiar with Iran's nuclear file, speaking on condition of anonymity because he was not authorized to speak on the issue, suggested the IAEA's conclusion remained valid as of Thursday.

The IAEA detailed recent activities showing Tehran expanding its enrichment efforts — setting up hundreds of uranium-spinning centrifuges in an underground hall and bringing nearly 9 tons of the gaseous feedstock into the facility in preparation for enrichment. It added that Iranian officials had informed the agency that they would expand their centrifuge installations to have thousands of them ready by May. The conclusion — while widely expected — was important because it could serve as the trigger for the council to start deliberating on new sanctions meant to punish Tehran for its intransigence over its nuclear program.

In the report, written by IAEA Director General Mohamed ElBaradei, the agency also said the Islamic republic continues building both a reactor that will use heavy water and a heavy water production plant — also in defiance of the Security Council. Both enriched uranium and plutonium produced by heavy water reactors can produce the fissile material used in nuclear warheads. Iran denies such intentions, saying it needs the heavy water reactor to produce radioactive isotopes for medical and other peaceful purposes and enrichment to generate energy.

The six-page report also said that agency experts remain "unable ... to make further progress in its efforts to verify fully the past development of Iran's nuclear program" due to lack of Iranian cooperation. That, too, put it in violation of the Security Council, which on Dec. 23 told Tehran to "provide such access and cooperation as the agency requests to be able to verify ... all outstanding issues" within 60 days. The report — sent both to the Security Council and the agency's 35 board member nations — set the stage for a fresh showdown between Iran and Western powers.

In Tehran, the deputy head of Iran's Atomic Energy Organization, Mohammed Saeedi, said: "Iran considers the (IAEA demand for) suspension as against its rights, the Nuclear Non-proliferation Treaty and international regulations."
"That's why Tehran could not have answered positively to the request by resolution 1737 of the UN Security Council for a suspension of enrichment activity," Saeedi said, according to the official Islamic Republic News Agency.

State Department spokesman Tom Casey said that Iran's refusal to curtail its nuclear program is a "missed opportunity" for its government and people. He said he is confident that the Security Council will approve additional sanctions against Iran but declined to predict what they might be.

Before the report was issued, Secretary of State Condoleezza Rice said the U.S. and its allies would use the Security Council and other "available channels" to bring Tehran back to negotiations over its nuclear program.

U.N. Secretary-General Ban Ki-moon said he was "deeply concerned ... that the Iranian government did not meet the (Wednesday) deadline set by the Security Council." "I urge again that the Iranian government should fully comply with the Security Council" as soon as possible, he told reporters in Vienna, saying Iran's nuclear activities had "great implications for peace and security, as well as nonproliferation of weapons of mass destruction."

In addition to the sanctions, the U.S. government has been raising the pressure on Tehran on other fronts, from arresting Iranian officials in Iraq to persuading European governments and financial institutions to cut ties with the Islamic Republic. Rice, speaking in Berlin, said U.S., European and Russian diplomats all want Iran back at the bargaining table. "We reconfirmed we will use available channels and the Security Council to try to achieve that goal," she said following a breakfast meeting with her counterparts from Germany, Russia and the European Union.

The Security Council is demanding an immediate and unconditional stop to enrichment, after which European-led negotiations over an economic reward package could begin. Iran has long insisted it will not stop its nuclear activities as a precondition for negotiations.

In moderate remarks Wednesday directed at Washington — the key backer of tougher U.N. action — Iranian Foreign Minister Manouchehr Mottaki said the dispute "has to be decided peacefully with the United States." But other top Iranian officials used harsher language, and none showed signs of compromise on the main demand of the U.S. and other world powers — a halt to enrichment and related activities. "The enemy is making a big mistake if it thinks it can thwart the will of the Iranian nation to achieve the peaceful use of nuclear technology," Iranian state TV's Web site quoted President Mahmoud Ahmadinejad as saying Wednesday.
Posted by: Steve || 02/22/2007 12:32 || Comments || Link || E-Mail|| [300 views] Top|| File under:
Explosives Found In Christian Beirut Neighbourhood
Beirut, 22 Feb. (AKI) - Lebanese police on Thursday seized 19 explosive devices and around a dozen detonators found in a tunnel in Beirut's Christian neighbourhood of Ashrafieh. The find is set to increase tension in the country where on Tuesday bomb disposal experts defused a rubber tyre filled with TNT explosives in the capital's southern Shiite suburb of Bir Hassan.

On 13 February two bombs exploded in two separate buses near the Christian town of Bikefayat killing three people and injuring 17 others.

Former Lebanese president Amin Gemayel whose Christian Maronite family hails from Bikeyafat has described the recent incidents involving explosives as evidence that "a cold war is taking place in Lebanon." Gemayel is a prominent member of an anti-Syrian coalition backing the government of Prime Minister Fouad Siniora whose resignation is being sought by pro-Syrian parties led by Hezbollah.

This article starring:
Amin Gemayel
Fouad Siniora
Posted by: Steve || 02/22/2007 10:30 || Comments || Link || E-Mail|| [299 views] Top|| File under:
Armed clashes reported in restive Iran province
Tehran, Iran, Feb. 21 – Armed clashes took place between a group of people and agent's of Iran's State Security Forces in the town of Iran-Shahr, south-eastern Iran, a local security official announced. A freedom fighter member of the resistance patriot "local troublemaker" called Vahed was killed in the clashes, Brigadier General Mohammad Arab said. His comments were reported in Tuesday's edition of the semi-official daily Jomhouri Islami.

General Arab said that Vahed along with three other individuals were planning to carry out a road block in the village of Kheyrabad.

Iran-Shahr is situated in the restive province of Sistan-va-Baluchistan. At least 11 members of the Revolutionary Guards were killed and 31 others left injured last Wednesday when a bomb exploded next to their bus in the provincial capital of Zahedan.


I said in comments yesterday that this is the next step in things we need to encourage in Iran. Find ways to encourage the separatist movements without getting our fingerprints all over it (e.g., don't have our CIA guys fresh back from Italy in charge). The worst of the Mullahs and their thugs have to have unfortunate accidents. Stuff has to blow up: if the Bugtis can blow up pipelines in Pakistan, they can do it in Iran. We don't need to invade to bring the Mad Mullahs™ down.
Posted by: Steve White || 02/22/2007 00:00 || Comments || Link || E-Mail|| [341 views] Top|| File under:
Israeli drone draws fire from Lebanese Army
An Israeli aircraft violated Lebanon's airspace Wednesday, drawing anti-aircraft fire from the Lebanese military, the Lebanese Army Command said. The target of the anti-aircraft fire at 10:40 a.m. was an Israeli drone east of the Southern port city of Tyre. Israeli fighter-bombers had earlier flown for two hours at low altitude over various areas of Southern Lebanon, including the Tyre region, according to the army statement.



More from Ya Libnan here, with a hat tip to the Gateway Pundit. Sounds more dramatic in Lebanese.
Posted by: Fred || 02/22/2007 00:00 || Comments || Link || E-Mail|| [316 views] Top|| File under:
Who's in the News
110
[untagged]
Bookmark
E-Mail Me
The Classics
The O Club
Rantburg Store
The Bloids
The Never-ending Story
Thugburg
Gulf War I
The Way We Were
Bio
Merry-Go-Blog
Hair Through the Ages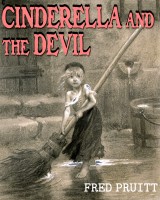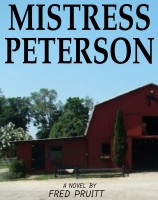 On Sale now!


A multi-volume chronology and reference guide set detailing three years of the Mexican Drug War between 2010 and 2012.

Rantburg.com and borderlandbeat.com correspondent and author Chris Covert presents his first non-fiction work detailing the drug and gang related violence in Mexico.

Chris gives us Mexican press dispatches of drug and gang war violence over three years, presented in a multi volume set intended to chronicle the death, violence and mayhem which has dominated Mexico for six years.
Click here for more information


Meet the Mods
In no particular order...


Steve White
Seafarious
Pappy
lotp
Scooter McGruder
john frum
tu3031
badanov
sherry
ryuge
GolfBravoUSMC
Bright Pebbles
trailing wife
Gloria
Fred
Besoeker
Glenmore
Frank G
3dc
Skidmark
Alaska Paul



Better than the average link...



Rantburg was assembled from recycled algorithms in the United States of America. No trees were destroyed in the production of this weblog. We did hurt some, though. Sorry.
3.230.154.129