Africa Horn
Sudanese students demonstrate, reject U.N. troops
KHARTOUM (Reuters) - About 200 Sudanese students demonstrated on Tuesday urging the United Nations to leave their country and calling it a colonial force, days ahead of a decision to deploy U.N. troops to the violent Darfur region. Tuesday's protest outside the U.S. embassy in Khartoum followed unconfirmed reports in a pro-government newspaper of new Islamist groups threatening U.N. and U.S. interests in Sudan, and rejecting the presence of any U.N. soldiers in Darfur.

"This is our message to you Jan Pronk: Get out of our country, leave immediately," head of the Sudanese students union, Mohamed Abdallah Sheikh Idriss, told the chanting crowd. Pronk is the top U.N. envoy in Sudan.

And Mohamed Idriss would be the Sudanese government's top envoy in the student union

One boy held a picture of Pronk with a knife and blood dripping from the blade, warning: "Be prepared."

Pronk defended the U.N.'s role in Sudan, saying the body had not asked to deploy troops in Darfur, and that it would only intervene if asked to do so by the African Union. He also said the U.N. should not be confused with the U.S.
"Quite a number of people in Sudan are mixing up United Nations with has happened in other countries, like Iraq and Afghanistan," Pronk told Reuters during a visit to Cairo.

"There is no intervention. There is no colonial approach. The U.N. is not the U.S., they (the protestors) should understand that ... The United Nations is a safeguard against intervention," he said.

"I mean, it's not like the U.N. will really do anything"


About 7,000 African Union troops are monitoring a shaky ceasefire in Sudan's west where 2 million people have been driven from their homes by a campaign of rape, killing and looting, called genocide by Washington.

Khartoum denies genocide, but the International Criminal Court is investigating alleged war crimes in the remote region bordering Chad. On Friday African foreign ministers are expected to request the United Nations take over their force in Darfur.

But Sudan rejects U.N. forces in the region, and has warned Pronk that al Qaeda militants may target troops if they enter the country, especially if they include U.S. soldiers.

"Those al Qaeda militants are all over the place, we can't control them, so don't blame us."

The newly established al-Intibaha newspaper last week announced a new Islamist movement against foreign intervention in Darfur, called the Darfur Jihad Organization. "The group vows to fight any foreign intervention in Darfur through all legitimate religious means," a statement received by the paper said.

Which means killing all infidels

On Monday the paper reported the formation of another group, the "Blood Brigades," which it said offered a reward of $40,000 for anyone who killed the U.S. charge d'affaires in Khartoum.

Last week a Sudanese Islamist paper quoted anonymous businessmen saying the U.S. charge Cameron Hume had insulted the Prophet Mohammad. The U.S. embassy denied the statement. But Tuesday's demonstration was held outside the U.S. embassy because, demonstrators said, Hume had insulted Islam. "The U.S. embassy is proof of occupation and colonization of our country," said Ahmed Malik of the Muslim Brotherhood in Sudan. "They (the United States) have declared a war against Muslims".
Posted by: Steve || 03/07/2006 08:56 || Comments || Link || E-Mail|| [6472 views] Top|| File under:
Eastern Sudan tempts Darfurian fate
With conflict rife in Sudan's troubled Darfur, and peace still tenuous in the south, another of Sudan's marginalized regions could be set to erupt. Eastern Sudan ostensibly exhibits many of the same traits that led to war in Darfur since 2003 and in southern Sudan from 1983-2005. Claims of marginalization exacerbated by national and local ethnic differences and clashes over natural resources has contributed to the conflicts southern Sudan and Darfur. The same dynamics are in place in eastern Sudan.

On 24 January 2005, three weeks after the Sudanese government and the southern-based Sudan People's Liberation Movement/Army (SPLM/A) signed the Comprehensive Peace Agreement (CPA), the Sudanese army opened fire on a demonstration in the eastern city of Port Sudan, on the Red Sea coast. At least 20 people were killed. This incident plus the ongoing government clampdown, tensions both generated and exacerbated by the signing of the CPA, and the potent example of government tactics in Darfur all contributed to the formation of the Eastern Front in February 2005. The newly formed and relatively unexamined movement promises to forcibly resist Khartoum's likely attempt to retake the Hameshkoreb enclave in eastern Sudan, near the Eritrean border, once the former SPLM/A withdraws.

Much, much more at the link.
Posted by: Steve || 03/07/2006 07:56 || Comments || Link || E-Mail|| [6462 views] Top|| File under:
Africa North
Third blast hits Ethiopian capital
ADDIS ABABA (Reuters) - A third blast struck the Ethiopian capital Addis Ababa on Tuesday, exploding outside the gate of a hotel and tourism training center, a Reuters witness said. No one was injured in the blast, which damaged a small guard shack at the gate. It followed two other explosions earlier in the city. One outside a restaurant injured four people, while another in a market caused no injuries.
Additional: ADDIS ABABA (Reuters) - Three explosions shook the Ethiopian capital Addis Ababa on Tuesday, injuring at least four people, in what police called an attempt by unknown culprits to "disrupt the peace and tranquility of the nation".

One blast hit the Lalibela restaurant in the southern part of the city, extensively damaging the structure. Restaurant manager Asnketch Makaonnen said the explosion was caused by a bomb planted in a flower pot outside. "I was in my office when I heard the explosion. I came to the restaurant and I found it filled with smoke. We tried to lead the clients through the back door," Makaonnen said. "Luckily none of the restaurant staff were injured except four pedestrians," she added.

Another explosion struck a market, also in the south of the city, damaging a bookstore and auto parts shop. Police said the device was hidden in a rubbish bin. There were no injuries. A third, later blast occurred outside the gate of a hotel and tourism training center in the city center, damaging a cafeteria inside. No one was injured in the blast, which also damaged a small guard shack at the gate. Police surrounded all three sites and investigators sifted through the debris.

Ethiopia has been hit by a series of violent protests in which more than 80 people have died since elections in May, which the opposition says were rigged.
Top opposition Coalition for Unity and Democracy (CUD) leaders were among 131 people charged with treason and planning to commit genocide stemming from those protests.

In January, several public buildings and hotels in Addis Ababa were damaged by explosive devices planted by unknown people. One of the four people injured in the restaurant blast was released from hospital. Two others were admitted with shrapnel wounds to their legs and faces. The fourth was being treated for head injuries.

A statement released by Addis Ababa police and read on state radio described the explosions as the work of "anti-peace elements to disrupt the peace and tranquility of the country". The statement appealed to the nation to cooperate with the investigation but offered no hint as to who might be behind the attacks.

Last month the Federal Police Anti-Terrorism Taskforce issued a statement saying it had foiled a plot to "unleash armed urban terrorism" in the capital by a group linked to the CUD. The statement said authorities seized a cache of dynamite, bombs and small arms.
Posted by: Steve || 03/07/2006 09:18 || Comments || Link || E-Mail|| [6464 views] Top|| File under:
Algeria frees ex-leader of banned party
Algeria on Monday released a leader of a banned Islamic party. Ali Belhadj, former deputy leader of the Islamic Salvation Front, had been barred from political or charitable activity and from making public statements when he was released in 2003 after serving a 12-year term for threatening national security. He was arrested again after he praised the Iraqi insurgency last July on the Arab television network Al-Jazeera and condoned the kidnapping in Iraq of two Algerian diplomats, who were later killed.

The Salvation Front rose to power in Algeria's first multiparty national elections in December 1991, prompting the army to cancel the second round voting. Beheadings and massacres by Islamic extremists followed, and tens of thousands of civilians were killed. Government security forces were accused of playing at least a passive role in some of the bloodshed, which largely ended with a cease-fire in 1997.

As part of national reconciliation efforts approved in a referendum last year, jails around the country started releasing prisoners this weekend. The plan foresees pardons for people convicted of crimes that did not involve massacres, rape or explosions in public places. Critics say the plan seeks to whitewash years of agony and that releasing extremists and allowing them home from exile could plant the seeds for future violence.
Posted by: Seafarious || 03/07/2006 01:09 || Comments || Link || E-Mail|| [6459 views] Top|| File under:
3 more Yemeni escapees recaptured
Yemeni forces have recaptured three al Qaeda inmates who were part of a group that tunnelled out of jail in the Arab country last month, a government official said on Monday. "Authorities arrested three of the al Qaeda escapees in Sanaa on Sunday," the official told Reuters. He gave no further detail of their identities. Last month, President Ali Abdullah Saleh said three other al Qaeda militants -- part of a group of 23 inmates who broke out of jail -- had surrendered to authorities. Saleh had told al-Hayat newspaper that security forces were also in contact with other fugitives among the group of 23 militants that escaped from a Sanaa jail in February.
Posted by: Dan Darling || 03/07/2006 00:56 || Comments || Link || E-Mail|| [6461 views] Top|| File under:
Bangladesh
Rahman had training on arms in Afghanistan
DHAKA: Abdur Rahman had his arms training and mastered the art of bomb-making while fighting against the former Soviet Union forces in Afghanistan and himself trained up the top-level leaders of outlawed Jama'atul Mujahideen Bangladesh (JMB). The militant kingpin yesterday also admitted before interrogators that his men smuggled the explosives they used in bomb attacks across the country from neighbouring India.

Fourth day into his arrest at East Shaplabagh in Sylhet, the infamous militant supremo was undergoing interrogation by the Task Force Intelligence (TIF) at Rab-1 office in Uttara.

"The Number 7 truncheon, please"

Meantime, Rahman's younger brother Ataur Rahman Sunny, military commander of JMB, and son-in-law Abdul Awal were brought face to face with him before the TFI interrogators yesterday.

Although the interrogators are quizzing Rahman, Sunny and Awal in separate rooms, they brought the three in the same room when they gave contradictory replies to a question. "Everyone is being asked the same set of questions. When the answer is contradictory or different, they are put together and being asked again to clear the enigma," said a source.

Don't these guys watch Law & Order? You never put the bad guys together to get their stories straight. Unless they're brought in to watch one of them being worked over, that is

Earlier on Saturday night, law enforcers brought Sunny and Awal, both members of JMB's Majlish-e-Shura, to the capital from Barisal jail amidst tight security. Detectives yesterday took them to a court seeking seven days' remand in a case filed in connection with a blast near Dhaka Sheraton Hotel on August 17 last year.

The Court of Chief Metropolitan Magistrate, Dhaka granted the remand after the two were hauled before it in helmets and bullet-proof vests. They were awarded 40 years' rigorous imprisonment on February 9 in a bomb blast case filed with Jhalakathi Sadar Police Station on November 14. The suicide bombing killed two judges the same day.

Rahman told the interrogators yesterday he received training in making bombs, handling explosives and operating sophisticated firearms in Afghanistan while fighting for the Mujahideens. According to him, he visited some other countries including Saudi Arabia, India and Pakistan. "According to Rahman, he received training in bomb-making and operating different kinds of firearms there," said a source involved in the investigation. "I myself have given practical training to all Shura committee members on how to make bombs," the source quoted Rahman as saying.

During interrogation earlier, Sunny told investigators Rahman and Shura member Khaled Saifullah taught him how to make bombs. Sources said Khaled, who was a leader of Harkatul Jihad al Islami before joining the JMB, learnt bomb making in Afghanistan when he visited the country during Taliban regime. Rahman disclosed some names including Sunny and Awal, who were assigned for smuggling in the explosives from the neighbouring country.

Since the August 17 blasts, Rahman switched hideouts four times before he was captured at an east Shaplabagh house in Sylhet Thursday. He had been staying at a house in Banasree adjacent to Rampura after the countrywide blasts. As the law enforcers sensed his position there, he shifted to Pallabi. His younger brother Sunny, who was in charge of JMB operations in Dhaka and Tangail, had found the place for him and his family.

After Rab arrested Sunny in Tejgaon, Rahman moved to a house in Tangail, which too had been arranged by Sunny. But after Sunny's arrest, Reza was tasked with coordinating the militant outfit's work in Dhaka region and looking after the JMB supremo. As the law enforcers began raiding different places, following up the leads provided by Sunny, Rahman found it risky to be in Tangail and moved to Sylhet on suggestion of Salahuddin, the Shura member in command of the banned organisation in Sylhet-Mymensingh region.

As of last night, Rahman has not told the interrogators how many JMB operatives are working across the country. Though he had told The Daily Star in May 2004 that the outfit has 10,000 full-time and over one lakh part-time cadres active, Rahman did not disclose any figure in this regard before the interrogators.
"He just said the activists are operating under different area commanders and the number varies with region. Up to 1,000 activists may be working at one place while 200 or 400 in other places," said an interrogator.

The JMB boss kept silent when asked about their links with other groups at home and abroad. He also did not say anything about having funds inflow from foreign sources. Sources said he would receive money from different organisations in the name of constructing mosques and madrasas. Rahman had told The Daily Star in May 2004 that he set up a mosque and a madrasa in Jamalpur with financial assistance from Islamic NGOs Rabeta e Islam and another Islamic organisation Islamic 'Oytijjho Sangstha'

In grilling Rahman, the interrogators are concentrating on information regarding the possible stockpile of bombs and explosives, whereabouts of other Shura members and leaders of different lower tiers. "We're now mainly trying to extract from him information about the JMB leaders who have managed to be outside the dragnet so far and may make further attacks," said the interrogator. Without saying anything specific about explosives, Rahman told the interrogators that Salahuddin and some others still at large might be in possession of some explosives.
Posted by: Steve || 03/07/2006 09:59 || Comments || Link || E-Mail|| [6460 views] Top|| File under:
Top JMB man jailed for life
A court here yesterday awarded life imprisonment to a top JMB leader for his involvement in August 17 serial bombings across the country. Faruq alias Baset Saifullah alias Amjad, a member of the Majlis-e-Shura and chief of Dhaka and Barisal divisions of the outlawed militant outfit, was tried in absentia. Saifullah, hails from Kaukhali upazila of the district, was also fined Tk 50,000. In default, he will have to serve five years more in jail.
According to the prosecution, the convict exploded bombs at separate places, including Pirojpur Bar Association building, with the help of his associates. After examining the records and witnesses, Additional District and Sessions Judge Md Sadiqul Islam Talukdar pronounced the verdict.

The convict also carries 40 years imprisonment along with JMB chief Shaekh Abdur Rahman, operations commander of JMJB Siddiqul Islam alias Bangla Bhai.
Posted by: Steve White || 03/07/2006 00:07 || Comments || Link || E-Mail|| [6465 views] Top|| File under:
Villagers clueless
The villagers of Rampur, some 150 kilometres from the capital, remained clueless about Bangla Bhai's presence among them although he had been visiting the local Imam for more than a year. Chan Miah is the Imam of the small local mosque in the village, known as Panjakhana. He sheltered the man with a Tk 50 lakh bounty on his head, not only risking his own life but also by keeping himself aloof from his family and the community. Law enforcers could not arrest Chan Miah as he had beat feet supposedly gone to his in-laws' house on Friday to take care of his wife Rina.


"Curly-toed slippers, don't fail me now!"
Posted by: Fred || 03/07/2006 00:00 || Comments || Link || E-Mail|| [6460 views] Top|| File under:
Bangla condition not quite stable enough
The home ministry yesterday said Bangla Bhai is out of danger despite having injuries throughout his body.
The condition of the dreaded militant, now undergoing treatment at Bangladesh Rifles (BDR) Hospital at Pilkhana, is stable, doctors at Mymensingh Medical College Hospital (MMCH) said after dressing his wounds at around noon. Immediately after the capture, he and his bodyguard Masud were taken to Muktagaccha Upazila Health Complex for first aid at around 10:45am. Both were injured in an explosion during the raid. Bangla Bhai was still conscious when he was brought to the health complex. As doctors asked him about his condition, he replied: "I'm feeling pain in my hands." Bangla Bhai was taken to the MMCH at 11:30am. "He did not seem worried then," Prof Mohammad Ali Siddiquy told reporters.


"Yez got nuttin' on me, coppers! Nuttin'! Me mout'piece'll get me off!"

Sergeant Rafiq, who was shot in the head by Bangla Bhai, survived narrowly as a bullet went past barely touching his skull, said a doctor of the health complex.
Posted by: Fred || 03/07/2006 00:00 || Comments || Link || E-Mail|| [6471 views] Top|| File under:
Bye, Bye Bangla: The details
Bangla Bhai, the tyrant who once spread Islamic militancy with the administration's protection, was captured wounded yesterday from a remote Mymensingh hideout after skirmishes with the Rapid Action Battalion (Rab).


Wounded is good. Maimed would be better...
As the splinter-hit and explosive-burned militant top gun was carted along the rutted roads of Rampur village in Muktagachha, the curtain dropped on his reign of terror in the northern Bangladesh where he killed and tortured scores amid the government's denial about his existence.


Oh, that was the best part...

Siddiqul Islam alias Bangla Bhai was flown to Dhaka by a helicopter and admitted to BDR Hospital after treatment at Mymensingh Medical College Hospital. Despite having splinter wounds in the abdomen and burns almost all over his body, his condition is now stable, the state minister for home said.


"Splinter wounds in the abdomen"? Is that like gutshot? There is a God...

Bangla Bhai's arrest came four days after the dramatic surrender of JMB supremo Shaekh Abdur Rahman.


"You'll never take me alive, coppers!"
"Yer surrounded, Shaekh! Come out witcher hands up!"
"Hokay."

Five months ago the government announced Tk 50 lakh bounty on the head of Bangla Bhai, the operations commander of banned Jagrata Muslim Janata Bangladesh (JMJB).

OPERATION MUKTAGACHHA

The Rab intelligence team and Rab-9 rushed to Mymensingh in the early hours yesterday and captured Bangla Bhai's wife Fahima and minor son Saad from a house on RK Mission Road in the town at about 5:00am.


Can't tell for sure with the veil and all, but Fahima looks like a toothsome lass of maybe 14 or 15...

Acting on her information, the Rab men led by its intelligence wing chief Lt Col Gulzar Uddin Ahmed encircled the house of a village doctor Umed Ali at Rampur in Muktagachha, 30 kilometres off Mymensingh, at about 7:00am and started searching for Bangla Bhai. As Rab Sergeant Rafiq, who was posted in an adjacent tin-roofed house, tried to peep into the room to see who were inside, Bangla Bhai shot him once in the head with a submachine carbine. The Rab men then took the wounded sergeant away to safety.


"Sergeant Rafiq! Shinny up on that roof and see if it's him!"
"Yessir!"
[shinny shinny shinny]
[BANG! BANG! BANGETY BANG!]
"Owwwwwwww!... [Thud!]... I think it's him, sir!"
"When Bangla Bhai hit Sergeant Rafiq, our runner Sattar identified him [Bangla Bhai] and raised an alarm," Commander Mahsuk Hasan, Rab media wing chief, told reporters at Mymensingh.
At this point Rab intelligence wing chief Lt Col Gulzar Uddin Ahmed asked Bangla Bhai on a loudhailer to surrender saying that Rab has encircled the whole area. "Bangla Bhai, you have no way to escape. It will be better for you to surrender," Gulzar said.


"Throw down the hardware and come out witcher hands up, Bangla!"

A couple of minutes after Bangla Bhai attacked Sergeant Rafiq, a powerful bomb went off inside the tin-roofed room where Bangla Bhai was staying.
The explosion destroyed the roof and a corner of the room caught fire.


"Fire! Holy shit! Allahu akbar! I'm on fire!"

"While the room was burning, we saw Bangla Bhai at the windows," Lt Col Gulzar told reporters. "Then I again asked him to surrender... I told him that we'll be forced to open fire since he has injured our man."


"Hang it up, Bangla! You shot our guy and we'll be forced to shoot back! Besides, you're on fire!"

As the injured militant leader asked Rab to douse the fire,


"Help! Help! I'm on fire!"

the Rab men told him to come out first. "We put pressure on him to surrender and he had no other alternative," said Gulzar. "We told him to throw away his firearm."


"Drop the rosco an' come out witcher hands up!"
"Aaaargh! I'm on fire!"

Finally Bangla Bhai, in trousers and black T-shirt, came out of the house at around 7:30am and the Rab men took him into their custody.
Injury marks were seen in his left hand and lower abdomen. His beard and hair were burned.


"I don't feel so good..."
"You look a mess."
Bangla Bhai's bodyguard Masud was found lying badly injured in the explosion.


"Who's that?"
"Just my bodyguard, Masud. Just ignore him."
"Is he dead?"
"I dunno."
"Cheeze. He looks like he's been fried!"

The whole house was burned and only the pillars were standing amidst the debris. "The bomb exploded inside the house, but we cannot say whether he tried to commit suicide," Gulzar told The Daily Star.


"It's the cops, boss! I'll fix them! Throw me that bomb!... NO! Don't... [KABOOM!]"

After the operation, the Rab men extinguished the fire with the help of locals.


"Another bucket over here, I think..."

Injured Rab Sergeant Rafiq was in the meantime flown in the capital by a helicopter and admitted to Combined Military Hospital (CMH).


"Good man, Rafiq!"
"Thanks, boss! Owwww!"
"Sorry."

The Rab men recovered a sub-machine carbine, its magazine, one foreign-made pistol, one machete, a knife, four batteries, torchlight and a cellphone set from the burned house. They also seized two locally-made revolvers, six bullets, four knives, two rifle bullets, one live bomb and two machetes from a hole adjacent to the house.


"Send Sergeant Rafiq to retrieve the weapons cache!"
"Sir! He's being evacuated!"
"Then send that other guy, the one with the pretty wife!"
"Yessir. Corporal Uriah! Front and center!"

Sources said JMB Shura member Salahuddin, now absconding, had arranged the Muktagachha house for Bangla Bhai.


There goes his security deposit...

Rab sources said they would file three cases -- one under Arms Act, another under Explosives Substance Act and the third for assaulting the law enforcers.


How about one for being the head of a terror network?

That bill is still stalled in committee. Senator Mahmoud keeps insisting that 'terrorist' is spelled with a 'Z'.

POST-OPERATION SCENARIO
The Rab men handcuffed the militant leader and took him to Muktagachha Hospital where he was given first aid. Then Bangla Bhai and Masud were taken away from the spot by a rickshaw-van. The Rab vehicles were waiting at Battola, five kilometres off Rampur. The two injured militants were taken in a Rab car to the MMCH where doctors operated on Bangla Bhai at 11:30am. His bodyguard Masud with a severely burned arm and injuries all over the body was treated at the same hospital.


"Don't put him there! We just changed those sheets yesterday, dammit!"

While the infamous militant leader was undergoing operation, the Rab men took his wife to the hospital. And she identified her husband.


"Is that your husband, madam?"
"Yes. I'd know that turban anywhere."

The doctors after checking his pulse and blood pressure said his health condition is stable. "At one stage, he started telling his past at the operation theatre," Dr Mohammad Ali Siddiqui, who operated on him there, told reporters at the hospital.


"Yersh... Lemme tell ya about ma operation..."
"More anesthetic! Quick!"

After the surgery, Bangla Bhai was taken to Mymensingh Circuit House. A helicopter of Air Force came from the capital and left for Dhaka with Bangla Bhai and others at 1:15pm.

AMANULLAH'S TIPS LED TO CAPTURE
The Rab men were on a manhunt on information extracted from Abdur Rahman, his brother Ataur Rahman Sunny and son-in-law Abdul Awal, who are now being quizzed together by Task Force Intelligence in Dhaka.


"Hand me that truncheon, wouldja Mahmoud?... Thanks."

Besides, they got important clues from Bangla Bhai's close aide Amanullah who was arrested by Rab-9 in Sylhet Sunday night.


"Stick 'em up, Amanullah!"
"It's the RAB! I'll talk! I'll talk!"

Lt Col Gulzar told The Daily Star that Hanif, who was arrested with Rahman on Thursday in Sylhet, had told them that Amanullah had vital information about Bangla Bhai's whereabouts.


"Oh, he does, does he? Where the hell are my vise grips?"
"Here they are, sir!"

As they found Amanullah's information substantiated those extracted from others, the Rab intelligence wing became certain about Bangla Bhai's wife's location in Mymensingh and probable location of the militant leader in Muktagachha.


"Mookta-gotcha, is it? Mahmoud! Bring the armored car around!"

"We first captured his wife from Mymensingh town. Talking with her, we became sure that Bangla Bhai is staying at Rampur in Muktagachha," said Gulzar.


"Yeah. He's there in Mookta-gotcha! An' when you find him, remind him about the child support!"

Rab had nabbed Amanullah Rimon, 19, hailing from Trishal in Mymensingh, from a house at Srirampur in Sylhet Sadar uapzial at about 3:30am.

MYSTERIOUS HOUSE


It was a dark and stormy night...

One Chan Mia is the owner of the Muktagachha house where Bangla Bhai was staying.


He's a shifty-looking character with a wen in one eye...

Rab officials said Bangla Bhai shifted there immediately after Abdur Rahman's arrest. They said Fahima, Bangla Bhai's wife, had been staying in RK Mission Road house for about three months. The house is a hideout of absconding JMB Shura member Salahuddin.


It was the last place anyone would have thought of looking...

Fahima told interrogators that she did not meet Bangla Bhai for about one month.


"Nah! I ain't laid eyes on the lazy bum! An' me widda baby to take care of!"


THE TYRANNY OF BANGLA BHAI
Bangla Bhai, who used to introduce himself as Azizur Rahman and Omar Ali Litu


... or as Charles D. Sweeney, or as Liam O'Reilly, or as Sven Svensson, and once as Harriet Cudgel...

while conducting militant operations in the northern region in the name of outlaw cleansing, started his activities openly with direct patronage from local administration, police and some ruling party lawmakers and ministers in April 2004.


"We gotta get some law'n'order goin' around these parts!"
"We need a new sheriff!"
"No. We need... Bangla Bhai!"

Bangla Bhai and his men killed 22 people and maimed and tortured over 300 in its vigilante operation in the northern region from April to July 2004. He went into hiding on May 23, a week after the government ordered his arrest. But he continued to lead his militant organisation from his house hideouts. Although newspapers published series of reports on JMJB killing and torture, the government denied the reports and blamed newspapers for 'creating a fictitious character'. National and international human rights bodies strongly decried the government inertia in taking action against Bangla Bhai and other JMJB leaders. Even the government top brass denied the existence of Bangla Bhai. Jamaat-e-Islami Ameer and Industries Minister Matiur Rahman Nizami accused newspapers of having links with Bangla Bhai, questioning how could newspapers publish his exclusive interviews without having any relations with him.

CROWDS REJOICE

As the information of Bangla Bhai's capture spread, hundreds of people from nearby villages rushed to Rampur. The cheerful crowd stood on the rooftops of houses, trees and both sides of the road as the militant leader was being taken away from the spot. In Mymensingh town, hundreds of people came out of their houses, offices and shops to have a glimpse of notorious criminal Bangla Bhai and kept on clapping as the Rab men were taking him to the MMCH in a motorcade. Defying law enforcers' barricade, curious people forced into the MMCH when Bangla Bhai and his bodyguard were taken to the hospital. Rab men, reporters, photographers and cameramen of local and national newspapers and electronic media even entered the operating theatre.


"Here, you! Get that camera out of here! And your cat, too!"

Sure wish I had the goats-n-sweetmeats concession in that upazilla...
Posted by: Fred || 03/07/2006 00:00 || Comments || Link || E-Mail|| [6510 views] Top|| File under:
Britain
UK to start withdrawing from Iraq by summer 2008
Britain plans to pull out nearly all its soldiers from Iraq by the summer of 2008, with the first withdrawals within weeks, a top military commander said in an interview on Tuesday.

Lieutenant General Nick Houghton, Britain's most senior officer in Iraq, outlined a phased two-year withdrawal plan in an interview with the Daily Telegraph newspaper.

"There is a fine line between staying too long and leaving too soon," he was quoted as saying. "A military transition over two years has a reasonable chance of avoiding the pitfalls of overstaying our welcome but gives us the best opportunity of consolidating the Iraqi security forces."

Britain has given no firm timetable for the withdrawal of its 8,000 troops in Iraq, based in and around the southern port of Basra.

Last Sunday, the U.S. military in Iraq said media reports that America and Britain planned to pull out all their troops by the spring of 2007 were "completely false" and reiterated there was no timetable for withdrawal.

Two British newspapers reported in their Sunday editions the pull-out plan followed an acceptance by the two governments that the presence of foreign troops in Iraq was now a large obstacle to securing peace.

British Prime Minister Tony Blair has been under pressure to give more details of a pullout. Many Britons opposed their deployment to join the U.S.-led invasion to topple Saddam Hussein in 2003.

Relations with Iraqi officials and people have soured. Houghton said a gradual withdrawal needed to begin soon to make it clear to the Iraqi people that British troops had no intention of staying forever.

He said the timeline would work only if Iraqi politicians elected in the December general election formed a national unity government and sectarian tensions did not worsen.

He said the proposals had been agreed with U.S. military chiefs, but were not set in stone.

"It is reversible to an extent as there will be residual coalition forces present who can maintain a very low profile," he said. "There may be a need to go back in somewhere."

British commanders have said the area they patrol has become more dangerous over the past 8-9 months as guerrillas develope deadlier forms of roadside bombs.

Last month, two British soldiers were killed in an attack on a patrol in Amara, 360 km (230 miles) southeast of Baghdad. It took the British death toll in Iraq to more than 100.

Houghton repeated the long-held position in Washington and London that his forces would only leave once security can be handed over to Iraqi forces.

A Ministry of Defence spokesman in London said it was aware of the interview, but stressed no timetable had been finalised.

"The general was commenting on recent speculation on the timing of handover," he said. "The key point is that no decisions on timing or future force levels have been taken."
Posted by: Dan Darling || 03/07/2006 01:49 || Comments || Link || E-Mail|| [6464 views] Top|| File under:
3 arrested in West Yorkshire
Anti-terrorist police are believed to have smashed a radical Muslim cell operating in West Yorkshire – home of the July 7 suicide bombers. Details emerged today of arrests by the Metropolitan Police Anti Terrorist Squad at a university halls of residence in Bradford. The arrests came just three days after a man walked into a central London police station to be arrested under the Terrorism Act. Police confirmed today that Anti-Terrorist branch officers, assisted by West Yorkshire Police, swooped on a hall of residence behind Bradford University and arrested three men aged 18 and 19 late last Thursday.

The three were taken to London, where they were being held on suspicion of the commission, preparation or instigation of acts of terrorism. A fourth man, aged 19, was arrested nearby, early last Friday. He was today still being held in West Yorkshire. It is understood the men were arrested after concerns were raised about a group expressing extremist Muslim views. Those arrested are all understood to be British-born students from Pakistani families. They are not believed to originate from West Yorkshire. Officers seized a number of computers during the raids. Unconfirmed reports suggested one man had run up a bill of £10,000 by buying "specialist equipment" off the internet.

Scotland Yard said in a statement today: "The arrests are in connection with an investigation separate from the continuing inquiries into the events in London during July 2005." A spokeswoman added: "Three men – two men aged 18 and one aged 19 – were arrested on suspicion of the commission, preparation or instigation of acts of terrorism under the Terrorism Act 2000. "They are in custody at central London police stations. A fourth man aged 19 was arrested later nearby in the Bradford area and is in custody in West Yorkshire. He is also being questioned on suspicion of the same offences." Scotland Yard said the arrests followed the arrest of an 18-year-old man from east London who voluntarily attended a central London police station by appointment last Monday.
The teenager was then arrested under the Terrorism Act 2000 on suspicion of the commission, preparation or instigation of acts of terrorism.
Posted by: Dan Darling || 03/07/2006 01:37 || Comments || Link || E-Mail|| [6457 views] Top|| File under:
Caucasus/Russia/Central Asia
Armenia, Azerbaijani Forces Exchange Fire
BAKU, Azerbaijan (AP) - Azerbaijani and Armenian forces exchanged heavy gunfire and mortars at several points along their border in the most serious fighting in months. Azerbaijan said one of its soldiers was killed and one seriously wounded in the fighting late Monday and early Tuesday. Armenian forces said several of their troops were wounded.

The two countries remain at odds over the status of Nagorno-Karabakh, an ethnic Armenian enclave within Azerbaijan. A cease-fire agreement was reached in 1994 after six years of fighting, and the enclave is now under the control of ethnic Armenians, whose troops face Azerbaijani forces across a half-mile-wide no man's land. Sporadic clashes, however, break out along the Nagorno-Karabakh border and land mines continue to kill people every year. The conflict has held up development of the entire Caucasus region.

Talks to resolve Nagorno-Karabakh's status broke down last month. Since then, the violence has spiked and the countries' presidents have traded increasingly bellicose statements.
Posted by: Steve || 03/07/2006 09:24 || Comments || Link || E-Mail|| [6459 views] Top|| File under:
Europe
German Raids Target Far-Right Group
BERLIN (AP) - German police on Tuesday staged nationwide raids on alleged supporters of a banned far-right group, seizing a number of weapons as well as propaganda material. Twenty-seven people were detained briefly in the operation aimed at supporters of the Blood and Honor group. They were released after questioning, police said. Investigators in Bavaria said they seized a pistol and a hand grenade during raids on homes in the southern state. Police also confiscated T-shirts, compact discs, posters, videos and other material related to the group, which the German government banned in 2000.
Posted by: Steve || 03/07/2006 09:21 || Comments || Link || E-Mail|| [6459 views] Top|| File under:
Home Front: Politix
UNC attacker appears in court; says 'Allah is my lawyer'
Mohammed Reza Taheri-azar, the 22-year-old former UNC student charged with trying to run down other students at the University of North Carolina on Friday, thanked the judge Monday during his first appearance for the opportunity tell people about Allah.

"I'm thankful you're here to give me this trial to learn more about the will of Allah, the creator and the merciful," Taheri-azar said to the judge during the short hearing in Orange County District Criminal Court.

Taheri-Azar, wearing the typical orange jumpsuit of jail inmates, was escorted into the crowded courtroom under tight security by the Orange County Sheriff's Office and was immediately seated in the defendant's chair.

Orange-Chatham District Attorney Jim Woodall told Judge Pat DeVine that Taheri-Azar had been charged with nine counts of attempted murder and nine counts of assault with a deadly weapon with intent to kill inflicting serious injury. He then read through each of the 18 warrants, naming each of the nine victims.

Taheri-Azar sat quietly, only glancing once to his right at the phalanx of deputies who stood nearby. He answered each of DeVine's questions politely as she explained his rights and the procedures. Susan Seahorn, an assistant public defender, stood behind his chair.

When DeVine asked Taheri-Azar if he wanted to hire his own attorney or have one appointed for him, he answered, "I am representing myself."

Taheri-Azar spoke softly and it was difficult to hear exactly what he said. Woodall, who was standing near him during the first appearance, later said Seahorn spoke to Taheri-azar as he was sitting in the defendant's chair. "She whispered in his ear to stop talking, and he said he would decide when to stop talking," Woodall said.

Although Taheri-Azar said he would represent himself, DeVine still appointed the Public Defender's office to represent him "out of an abundance of caution," she said.

DeVine told Taheri-Azar that his bond would remain at $5.5 million and that he would remain in custody under a safekeeping order at Central Prison in Raleigh.

After speaking briefly in a backroom with two representatives of the Public Defender's office, deputies escorted Taheri-Azar to a sheriff's car that was waiting to transport him back to the prison. As news reporters shouted questions at him about representing himself, Taheri-Azar replied, "Allah is my lawyer."
Posted by: ed || 03/07/2006 00:00 || Comments || Link || E-Mail|| [6461 views] Top|| File under:
Home Front: WoT
Accused: Campus crash was 'to spread will of Allah'
Low intensity terrorism, fits with the "jihad as an individual duty" of the modern ROP scholars, follow the same trend of "friction with the infidel society" as car arsons, gangrapes, motiveless assaults,... in Europe, though is one is more clearly religious-motivated.


CHAPEL HILL, North Carolina (AP) -- A University of North Carolina graduate from Iran, accused of running down nine people on campus to avenge the treatment of Muslims, said at a hearing Monday that he was "thankful for the opportunity to spread the will of Allah." Police Chief Derek Poarch said Taheri-azar told investigators he intentionally hit people to "avenge the deaths of Muslims around the world." Taheri-azar appeared in Orange County District Court in nearby Hillsborough. He was assigned a public defender, but said after the hearing: "The truth is my lawyer."

At about the same time, UNC students held what they called an "anti-terrorism" rally on the Chapel Hill campus. The school's chapter of the College Republicans helped organize Monday's campus rally against terrorism. "We don't want terrorism here, and we're not gonna stand for that where we live and where we go to school," said Kris Wampler, a student at UNC and member group.

Student Staci Griner said the incident was unsettling for UNC students. "You feel kind of removed from the bigger attacks, like 9/11, because they're not in your immediate town. We walk around and meet people and never think it's one of our own," said Griner, 21. "I feel like the whole world is falling apart."
Posted by: anonymous5089 || 03/07/2006 03:32 || Comments || Link || E-Mail|| [6464 views] Top|| File under:
India-Pakistan
Terror strikes Varanasi; 20 killed in serial blasts
A series of explosions rocked the ancient city of Varanasi on Tuesday evening.
According to initial reports, 20 people were killed and at least 60 people were injured, 10 of them seriously. The Government has appealed to all citizens to maintain peace. The Home Ministry has convened an emergency meeting.

The first blast took place inside famous Sankatmochan temple adjacent to Kashi Vishwanath temple when it was teeming with devotees at the evening aarti time killing four persons on the spot. Minutes later, another blast took place at the holding area of platform number one of the Varanasi Cantonment railway station when Delhi-bound Shivaganga Express was stationary. The temple has been closed and all entry and exit points of Varanasi have been sealed.

Bombs have been recovered from the Godaulia market area of the city too.The injured have been rushed to the SS Hospital of Benaras Hindu University.
Prime Minister Manmohan Singh has denounced the incident and expressed condolences to the families of the victims. Union Home Minister Shivraj Patil will be visiting the holy city to assess the situation there. High alert has been sounded across all public places and major religious institutions across the nation.

While police initially attributed the explosion to a cylinder blast, intelligence sources later said advanced explosive devices were used in both the blasts. The sources have also said that the hand of Lashkar-e-Taiba was suspected behind the blasts.

Chief Minister Mulayam Singh Yadav has announced ex gratia relief for the victims and appealed to the people to maintain peace and order. In a statement issue, Yadav condemned the incident and appealed to the people exercise restraint and said the culprits will not be spared "Stern action will be initiated against all those found involved in the incident," he said.

Yadav announced an ex gratia of Rs 5 lakh to those killed in the blasts, Rs 1 lakh to those seriously injured and Rs 50,000 to those with minor injuries.

A red alert has been sounded throughout Uttar Pradesh in view of Varanasi incidents, an official release said. Patrolling has been intensified throughout the state specially in sensitive areas including those in the state capital where communal clashes had taken place on Friday last. The Bahujan Samaj Party (BSP) has called for a bandh on Wednesday.
Posted by: Steve || 03/07/2006 14:17 || Comments || Link || E-Mail|| [6461 views] Top|| File under:
15 Dead, Dozens hurt in blasts in north Indian temple town
NEW DELHI (Reuters) - Dozens of people were hurt in at least two separate explosions on Tuesday in the north Indian pilgrimage town of Varanasi, an official said. One explosion was reported in a packed Hindu temple and another occurred in the railway station, a federal interior ministry official told Reuters. Temple-studded Varanasi, in Uttar Pradesh state, is one of the holiest cities for India's majority Hindu population.

Additional: At least 15 people have been killed and 60 wounded by three suspected terrorist explosions in the Indian Hindu pilgrimage city of Varanasi.

Navneet Sikera, senior superintendent of police for Varanasi said: "Fifteen people have died and about 60 are injured. "The blasts were pretty big, and I do not rule out a terrorist hand behind it." Three blasts happened 45 minutes apart. One explosion was reported in a packed Hindu temple and another occurred in the railway station. A fourth bomb was also recovered from a residential area and was being defused.

Temple-studded Varanasi, in Uttar Pradesh state, is one of the holiest cities for India's majority Hindu population. Most previous attacks on Hindu temples in India have been blamed on Islamic militants.

"I cannot say which outfit was responsible for the ghastly attack but since one of the places of attack is a temple it has a potential of creating suspicion and tension among different communities," said the Interior Ministry.
Posted by: Steve || 03/07/2006 09:15 || Comments || Link || E-Mail|| [6502 views] Top|| File under:
Indian army says top rebel commander killed in Kashmir
SRINAGAR, India - Indian troops killed a top commander of a hardline rebel group in revolt-hit Kashmir in a gunbattle early Tuesday, the army said. The commander belonged to Lashkar-e-Toiba, one of several hardline rebel groups fighting against Indian rule in Kashmir, the army said.

"A top Lashkar commander Mohammed Sultan, alias Khalid, was killed in an operation in Chithargul village of (southern) Anantnag district," army spokesman Colonel Hemant Juneja said.

The fighting erupted when soldiers raided a rebel hideout on a tip-off that militants were meeting there, Juneja said. Troops were combing the area to see if more militants were hiding in the area, the spokesman said.
Posted by: Steve || 03/07/2006 08:54 || Comments || Link || E-Mail|| [6460 views] Top|| File under:
Manhunt launched for clerics behind Pakistan tribal clashes
EFL:

MIR ALI, Pakistan- Pakistani troops Tuesday searched for two pro-Taleban clerics accused of instigating the worst fighting near the Afghan border since the start of the "war on terror", officials said.

The local administration has called tribal elders to hold talks on opening the main market and ending the violence, but one tribesman said few were willing to risk reprisals from the Taleban by acting as go-betweens with the government. "We cannot negotiate because we cannot speak on behalf of anyone," said Malik Inamullah, one of the elders. "The government wants us to take responsibility that Taleban will not attack, how can we take this responsibility? So there is a deadlock." "The fear of the Taleban is still strong among the tribal elders. They fear reprisals if they cooperate with the government," Inamullah said.

A provincial government official in the northwestern city of Peshawar, Sikander Qayyum, told the BBC that 140 militants have been killed in the three days of clashes that started Saturday during a visit to Islamabad by US President George W. Bush. Security forces said they arrested seven suspects in overnight raids in Miranshah.

"We are desperately searching for the two main culprits, Maulvi Abdul Khaleq and Maulvi Sadiq Noor, but we still do not have any information about their whereabouts" a senior security official told AFP. Khaleq, who runs a major madrassa, or Islamic boarding school in Miranshah, had called for a "holy war" against the army after troops last week destroyedan Al Qaeda training center in nearby Saidgai village, officials said. Khaleq's brother was among some 40 militants killed in the raid last Wednesday, they added. Troops were destroying living quarters at Khaleq's seminary on Tuesday, residents said.

Noor, who also runs a preaching center and a madrassa near Miranshah, joined forces with Khaleq and on Saturday hundreds of armed Islamic students occupied the main buildings in Miranshah and attacked military posts from several directions, the officials said.

Officials said Noor and Khaleq have been trying to impose strict Islamic laws in Miranshah and are closely linked to the Taleban, the fundamentalist regime ousted from Afghanistan in a US-led invasion in late 2001. Government forces late last year raided cleric Noor's seminary following intelligence that he was providing shelter to Al Qaeda and Taleban fugitives. However there were no arrests.

Arrests would be good. Killing would be better
Posted by: Steve || 03/07/2006 08:48 || Comments || Link || E-Mail|| [6473 views] Top|| File under:
Nepali Maoists raid jail, free prisoners
8 killed in town attack
Reuters, afp, Kathmandu

Hundreds of Maoist rebels raided a town in eastern Nepal, bombing government buildings and freeing dozens of prisoners from a local jail, officials said yesterday.

At least eight people -- three Maoists, two civilians, two police officers and a soldier -- were killed in the overnight attack in Ilam, a tea-growing area bordering India, about 600km east of Kathmandu, they said.

The guerrillas, who specialise in hit-and-run attacks, drove into Ilam in buses and trucks, attacking government buildings and shooting at security posts, residents said.

"The Maoists also stormed the local jail and freed more than 100 prisoners including some Maoists," a police officer said.

He said the rebels, who are fighting to overthrow Nepal's constitutional monarchy, bombed or set fire to the district administration office building, the revenue office and the local municipal council office.

"We spent the night in terror," Ilam housewife Kamala Bhattarai told Reuters. "We could hear gun shots and explosions for several hours."

More than a dozen security troops were wounded in the fighting.

The rebels also set ablaze the home of the mayor who was elected in last month's municipal elections opposed by the Maoists, journalist Rohit Chandra Bhattarai said.

He said the fighting continued until dawn when an army helicopter was seen and the rebels sped away in buses. "Many buildings in Ilam are burned out and riddled with bullet holes," said another resident.

The Maoists, fighting since 1996 for a communist state, have stepped up attacks since they ended their unilateral truce in January after the royalist government failed to reciprocate.

Nepal's seven main political parties on Monday appealed to the Maoists to call off plans for a blockade of Kathmandu next week and a nationwide strike later, saying it would hurt ordinary people.

The political parties, who have struck a loose alliance with the Maoists after King Gyanendra seized power last year, said they would start a new round of protests in April in their campaign for restoration of democracy.

The Maoists have threatened an indefinite blockade of the hill-ringed capital from March 14 and a general strike next month to increase the pressure on the king.

In November mainstream opposition parties formed a loose alliance with the rebels, which still holds despite the return to violence.

Independent local media reported Monday that two leaders from one of the mainstream parties, the Nepal Communist Party (United Marxist Leninist), had gone to New Delhi to hold talks with Maoist leaders living in exile.

More than 13,000 people have been killed in the revolt that has shattered Nepal's aid dependent economy, one of the world's 10 poorest.
Posted by: anonymous5089 || 03/07/2006 03:37 || Comments || Link || E-Mail|| [6461 views] Top|| File under:
Curfew imposed in Miranshah
Authorities imposed a curfew in this tribal region's main town Monday as thousands of people fled a third day of clashes between Pakistani security forces and al-Qaida and Taliban supporters. An official said at least 100 militants may have been killed.

Clerics tried to mediate a cease-fire to the fighting, most of which has been in Miran Shah. Security forces conducted mop-up operations Monday after artillery and helicopter gunships targeted militant strongholds in the town.

More than 100 militants might have died, based on intelligence reports and questioning of injured and arrested fighters, army spokesman Maj. Gen. Shaukat Sultan said. Security forces had yet to regain control of all compounds in Miran Shah, so he could not give an exact toll. Journalists were barred from the town.

The fighting in Pakistan's lawless tribal regions along the Afghan border is the bloodiest in more than two years and marks an escalation in President Gen. Pervez Musharraf's campaign to crack down on al-Qaida and Taliban militants and their local sympathizers.

It also underscored Islamabad's failure to establish governmental control in the rugged region -- a possible hiding place of Osama bin Laden and his deputy, Ayman al-Zawahri -- where fiercely independent Pashtun tribesmen have resisted outside authority and influence for centuries.

The trigger of the unrest was a Pakistani army strike against a suspected al-Qaida camp in the border village of Saidgi last week that authorities said killed 45 people, including foreign militants. It was launched two days before a visit by President Bush, fueling speculation Pakistan was flexing its military muscle in the border regions to signal its commitment to the U.S.-led war on terrorism.

Pro-Taliban tribesmen claimed locals were killed in the assault and, according to officials, ambushed the vehicles of security forces Saturday and opened fire on the main Frontiers Corps base in Miran Shah. The army responded with artillery and fire from helicopter gunships.

Dil Nawaz, 45, a resident of Miran Shah, said he had been stranded with his weeping family in their home for a day as guns boomed around them and bullets ricocheted off the walls. He finally fled on foot with his wife and five children during a lull in the fighting Sunday.

"We saw destruction in the main bazaar. We saw damaged homes. We just kept walking and hours later reached Mir Ali," he said.

About 10,000 people have fled the violence. Vehicles were not allowed in or out of Miran Shah, so people had to walk 10 miles to a security checkpoint. Many have ended up in Mir Ali, 15 miles west of Miran Shah, where the situation has stabilized after at least 21 people died in violence Saturday.

A full curfew was declared in Miran Shah except for three afternoon hours for residents to buy provisions, said Sikandar Qayyum, a security official for Pakistan's tribal areas. It would last as long as "the security situation requires."

Fighting rumbled on Monday. A militant rocket attack on a residential area for government officials in Miran Shah killed one official's 17-year-old daughter, Qayyum said.

Qayyum confirmed that army helicopter gunships fired on militant positions around Miran Shah on Monday, while militants attacked security checkpoints around Mir Ali and the nearby town of Razmak but caused no casualties.

Musharraf on Monday defended the army's operations, saying hundreds of foreign militants were hiding in North and neighboring South Waziristan.

"They include Uzbeks, Chechens, Middle Easterners, and even some Chinese," he told reporters. "Foreigners are also present in Miran Shah."

But opposition lawmaker Imran Khan condemned the government for "the massacre of our citizens in the tribal areas by the use of indiscriminate force."

Khan was released Sunday from two days of house arrest in Islamabad for trying to organize an anti-U.S. protest during Bush's visit.
Posted by: Dan Darling || 03/07/2006 01:27 || Comments || Link || E-Mail|| [6458 views] Top|| File under:
Pakistanis using US gunships, Perv sez there's a conspiracy afoot
Pakistani forces used helicopter gunships yesterday to tackle sporadic resistance by pro-Taliban militants, two days after battles in a remote tribal area killed 55 people, officials said.

The clashes came as President Pervez Musharraf stepped up a war of words with Afghanistan, deriding accusations the Taliban leader was in Pakistan as nonsense and questioning the Afghan government's leadership.

Top military spokesman Major General Shaukat Sultan said that the army had seized control of the main markets in Miranshah, the main town in North Waziristan region, and were patrolling the streets to ensure order.

"Late yesterday and overnight there was an exchange of fire with militants but we are establishing the government writ," he said, adding that troops had taken back all government buildings in the embattled town.

Troops shelled and destroyed two buildings overnight, a madrassah (school) and an Islamic preaching center, which officials said were used by insurgents as sanctuaries. It was not known if there were any casualties.

As troops clamped down in Miranshah, militants fired a rocket into the residential quarters of government employees, killing the daughter of a utility service official, officials said.

Early yesterday, US-built Cobra gunships pounded a small hamlet near Miranshah market after rockets were fired at the army positions, apparently from one of the houses, an official said.

The fighting broke out on Saturday when hundreds of tribal rebels seized government buildings in revenge for an army raid three days earlier targeting an al-Qaeda training camp, killing 40 militants, including foreigners.

Meanwhile, in in an interview with CNN late on Sunday, President Musharraf said relations with Afghanistan were growing tense and Afghan President Hamid Karzai was "totally oblivious" to efforts by elements in his government to malign Pakistan.

Afghanistan is facing an increasingly vicious insurgency by the Taliban, who have been fighting since they were ousted shortly after the Sept. 11 attacks on the US.

Although Pakistan officially ended its support, many Afghans are convinced the Taliban could not survive and fight without the benefit of Pakistani refuges from where they plot and launch attacks into Afghanistan.

Pakistan, however, has long rejected such accusations.

Karzai visited Pakistan last month and handed over what Afghan officials said was detailed information about Taliban members and activities in Pakistan, including telephone numbers and the location of supreme leader Mullah Mohammed Omar.

But Musharraf said much of the data was old and useless.

"Two-thirds of it is months old, and it is outdated, and there is nothing," he said.

He said he believed there was a conspiracy against his country within Afghanistan's Defense Ministry and intelligence agencies.
Posted by: Dan Darling || 03/07/2006 01:18 || Comments || Link || E-Mail|| [6472 views] Top|| File under:
Taliban giving the Pakistanis a tough fight
Pakistani security forces battled pro-Taliban rebels holding out in a town near the Afghan border on Monday, killing 19 of them as the toll from three days of clashes rose to more than 120, the military said.

The rebels launched attacks on government positions in Miran Shah on Saturday as President Bush met Pakistan's president, Gen. Pervez Musharraf, in the capital. The fighting has raged since.

"Helicopter gunships have been pounding militant positions around Miran Shah," said a resident of the town that serves as the administrative capital of North Waziristan, a tribal region. "The situation is very tense."

The semiautonomous ethnic Pashtun lands along the Afghan border are Pakistan's front line in the war on terrorism.

After U.S. and Afghan opposition forces ousted the Taliban in late 2001, many al-Qaeda militants fled to the area, which was awash in weapons. Taliban supporters among the Pashtun clans offered al-Qaeda a refuge.

Hundreds of people have been killed since late 2004 as Pakistani forces have been trying to clear foreign militants from the border area and subdue their Pakistani allies.

Government forces faced stiff resistance as they tried to remove the last of the rebels from Miran Shah on Monday, said a military spokesman, Maj. Gen. Shaukat Sultan.

Militants launched attacks and seized government buildings Saturday in Miran Shah in revenge for a government attack Wednesday that killed 45 fighters.

The toll from the first day of fighting rose from 46 to more than 100 militants as more detailed reports arrived, Sultan said. Two militants were killed Sunday.

Five troops were killed and two wounded over the three days, he said.

Thousands had left Miran Shah since last week's violence and the exodus was continuing Monday, said the resident, who spoke on condition of anonymity for fear of reprisals.

Violence targeting the U.S.-backed Afghan government and foreign troops has strained relations between Afghanistan and Pakistan. On Sunday, Musharraf derided Afghan accusations that the Taliban leader, Mohammad Omar, was in Pakistan.

A U.S. military spokesman in Afghanistan welcomed the Pakistani action in Waziristan.

"We see this as a very positive move," Col. Jim Yonts said. "This issue in Waziristan is an example that they are fighting the war on terrorism."
Posted by: Dan Darling || 03/07/2006 01:10 || Comments || Link || E-Mail|| [6462 views] Top|| File under:
Bomb scare at Karachi's Italian Consulate
KARACHI: Two bomb threats, one at the Italian Consulate and the other at DHA Girls College, spread panic throughout the city on Monday. The administration of the Italian Consulate informed the police that they received an unidentified telephone call in which the caller threatened to attack the consulate. The police and the bomb disposal squad rushed to the consulate near Clifton's Teen Talwar and conducted a search following which the threat was declared a fake.

Another bomb threat was received at DHA Girls College just a few minutes before. The police scanned the area and building but nothing was discovered there either.
Posted by: Fred || 03/07/2006 00:17 || Comments || Link || E-Mail|| [6461 views] Top|| File under:
Karachi bomb blast update: Mysterious wires found embedded in Foy's body
KARACHI: The FBI has acquired the medico legal records and postmortem reports of the four bodies of the victims of the March 2 bomb blast at the US Consulate, Daily Times learnt on Monday. Members of the FBI team discussed the postmortem details with two local doctors, who are the medico legal officers in the case. While only the upper half of US diplomat David Foy's body was retrieved from the scene of the crime and has one arm missing, the postmortem has yielded some results. Foy's left foot has been discovered also. Foy's remains were flown home where it is believed that a second postmortem will be conducted.

The FBI made an unexpected discovery, however, from the parts of Foy's body that were retrieved. According to the local postmortem, they were embedded with small wires. Only Foy's body bears this evidence. These wires are normally found in car tires but this has yet to be confirmed.

The FBI also discussed the remains of the suicide bomber. It is believed that his scalp was found in two parts with both ears attached. However, as the measurements of the two ears differ by 0.5 cm the doctors have yet to confirm that they belonged to one person. The parts of the suicide bomber's body are not in a condition that makes it easy for them to be identified. The prints of one finger, which the police believe belonged to the attacker, have been badly damaged which is why NADRA faces an uphill task identifying it. The finger is being forensically treated so that prints can be lifted. "We are 100 percent sure that the finger belongs to the attacker but up till now we have not been able to ascertain whether it belonged to his left or right hand," said CCPO Niaz Siddiqui while talking to Daily Times on Monday. "But we are waiting for NADRA's final report but it did admit that lifting the prints was proving difficult."

Almost all parts of the driver Iftikhar Ahmed's body have been recovered and identified except for his head. Rangers sepoy Zafar's body has been the least affected by the blast but has been burnt more than the others.

Sources said that the CC camera footage has revealed that a white Toyota Corolla, the same at the attacker's car, was also reportedly part of the operation. This second car was traveling in front of Foy's vehicle before it turned into the Marriott road. However, it slowed down deliberately, thereby forcing Iftikhar to slow down also, which apparently gave the suicide bomber enough time to put his car in reverse and remain ready for the diplomat's vehicle.
Posted by: Fred || 03/07/2006 00:08 || Comments || Link || E-Mail|| [6462 views] Top|| File under:
19 more killed in Miranshah
Security forces have killed 19 more pro-Taliban militants in clashes in North Waziristan, bringing the toll from three days of clashes in the tribal region to around 140. The authorities imposed a curfew on Miranshah, the main town in North Waziristan, as thousands of residents continued to flee the area. "Helicopter gunships have been pounding militant positions around Miranshah," a resident told Reuters. "There were exchanges of fire throughout the night," he said. "The firing went on intermittently with both sides using rocket-propelled grenades and missiles."

Sikandar Qayyum, additional secretary for the Federally Administered Tribal Areas, told reporters in Peshawar that 140 militants had been killed, including five foreigners. Five paramilitary soldiers have also been killed. One hundred militants were killed in Miranshah, 21 in the Zarmila area in Mir Ali on March 4 and 19 on Sunday, he said. "Forces killed 19 people at the top of a hotel where a person was also captured in wounded condition. He confessed that five of those killed at the scene were foreigners," Qayyum said.

Military spokesman Major General Shaukat Sultan told AFP that it was difficult to give an exact count because some compounds in Miranshah were not yet in the control of security forces. Sultan earlier said that the 19 militants were killed when troops tried to take control of a telephone exchange in Miranshah. Qayyum said the militants also damaged five checks posts each of the Khasadar force in Razmak and Mir Ali on Sunday. He said the curfew would be round-the-clock except for three hours from 1pm to 4pm to enable residents to buy provisions and would last as long as "the security situation requires".
Posted by: Fred || 03/07/2006 00:00 || Comments || Link || E-Mail|| [6461 views] Top|| File under:
Pakistan gives two militants new death sentences
KARACHI - A Pakistani anti-terrorism court on Monday handed down fresh death sentences to two members of an Al Qaeda-linked group for an attack on a paramilitary vehicle, which killed two people, lawyers said.

Attaur Rehman and Shahzad Bajwa, both members of Jund Allah or Army of God, were condemned to death for the attack in March 2004 near the road to the airport in Karachi, public prosecutor Maula Bux Bhatti told reporters. "The court found both guilty for carrying out the fatal attack," he said.


They're so guilty they'll be hung twice.

The two, along with nine others, were last month sentenced to death for a 2004 attack on an army general in Karachi, which killed 11 people.

A Pakistani official has said Jund Allah was suspected of being behind a suicide car bomb attack that killed a US diplomat outside the US consulate in Karachi on Thursday, the day before President George W. Bush visited Pakistan. Police say members of Jund Allah were trained in camps run by Al-Qaeda in the rugged tribal area of South Waziristan near the Afghan border, where Pakistan's military is engaged in an ongoing hunt for militants.
Posted by: Steve White || 03/07/2006 00:00 || Comments || Link || E-Mail|| [6458 views] Top|| File under:
Iraq
Specialized Iraqi Troops Now Being Trained
More than 150 police recruits and a company's worth of Iraqi soldiers graduated from training in Iraq in recent days.

A graduation ceremony was held for Iraqi soldiers of the newly formed Headquarters and Support Company, 1st Battalion, 4th Brigade, 2nd Iraqi Army Division, at the Al Kindi military compound in Mosul, Iraq, March 5. The company is made up of three specialized platoons. The scout platoon, the medical platoon and the maintenance platoon were individually tasked to complete their specific skills training, U.S. officials in Mosul said.

U.S. soldiers from the 172nd Stryker Brigade Combat Team's 2nd Battalion, 1st Infantry Regiment, conducted the training, which began Feb. 14...


While combat units are the edge of the blade, combat support units are the heft of the blade, and combat service support are the hilt of the blade.
Posted by: Anonymoose || 03/07/2006 18:49 || Comments || Link || E-Mail|| [6470 views] Top|| File under:
10th Mountain Captures Two Murders, Baghdad Weapons Cache
Soldiers from the 1st Battalion, 87th Infantry Regiment, 1st Brigade Combat Team, 10th Mountain Division, captured two terrorists in Abu Ghraib Feb. 26.

Soldiers from the battalion's Company B were conducting a routine inspection of vehicles in western Abu Ghraib. Prompted by his previous experiences in Iraq, 1st Lt. Scott Treadwell, Co. B, ordered his Soldiers to search a suspicious vehicle.

Treadwell's men discovered two known murderers of Iraqi civilians. The two men were carrying rifles and contracts for the murder of other Iraqis.

A day prior, Soldiers from the battalion's Co. C found a large weapon cache after days of diligent searching.

No longer willing to tolerate terrorists in their neighborhoods, Iraqis provided the Soldiers with the cache's location.

The Soldiers quickly verified the location and discovered weapons buried in an empty field a few miles west of Baghdad's heart.

The Soldiers unearthed a significant cache. Along with bomb-making equipment, the cache held five rocket propelled grenade launchers, 19 rocket-propelled grenades, 20 mortars, eight rockets, 21 grenades and some explosives.

To ensure public safety and deny these weapons to the terrorists, the Soldiers called for explosives experts to destroy the cache.

Soldiers from Special Troops Battalion, 1st BCT, 10th Mtn. Div., responded and destroyed the weapons in a controlled explosion.
Posted by: Anonymoose || 03/07/2006 18:41 || Comments || Link || E-Mail|| [6470 views] Top|| File under:
Video Of Peace Activist Hostages Aired
Doha, 7 March. (AKI) - A videotape purporting to show three peace activists who were taken hostage in Iraq in November has been broadcast by Arab television station Al Jazeera. Briton Norman Kember, 74, who was seized in Baghdad with two Canadians and an American in November, appears on the tape which was broadcast without audio. The four captives - who belong to the group Christian Peacemaker - were last seen in a video clip dated 21 January, also aired by Al Jazeera.

The tape broadcast on Monday showed the three men sitting in chairs and speaking, although there was no sound. It was not immediately clear which of the four hostages - James Loney, 41, and Harmeet Singh Sooden, 32, both from Canada, Tom Fox, 54, an American national, and Norman Kember from London - was not in the video. News reports say that one of those on the tape - believed to be Norman Kember - had white hair and a slight beard, while the two others had dark hair and full beards and all appeared in good health. The four were kidnapped in Baghdad more than three months ago, on 26 November.

A previously unknown group - the Swords of Truth Brigade - claimed responsibility for the kidnapping and has on several occasions threatened to kill them unless all detainees in US and Iraqi prisons are released.
Posted by: Steve || 03/07/2006 07:53 || Comments || Link || E-Mail|| [6461 views] Top|| File under:
Anbar tribesmen turning against Zarqawi
First they killed the chief of the Naim tribe and his son. Then they killed a top tribal sheik who headed the Fallujah city council. Then they assassinated the leader of the al-Jubur tribe.

And now the reported killers of all these men -- al-Qaeda in Iraq, the insurgent group of Abu Musab al-Zarqawi -- have a powerful new enemy.

Tribal chiefs in Iraq's western Anbar province and in an area near the northern city of Kirkuk, two regions teeming with insurgents, are vowing to strike back at al-Qaeda in Iraq, a Sunni Arab-led group that is waging war against Sunni tribal leaders who are cooperating with the Iraqi government and the U.S. military. Anbar tribes have formed a militia that has killed 20 insurgents from al-Qaeda in Iraq, leaders said.

Separately, more than 300 tribal chiefs, politicians, clerics, security officials and other community leaders met last week in Hawijah, about 35 miles southwest of Kirkuk, and "declared war" on al-Qaeda in Iraq. In a communique, the participants vowed "the shedding of blood" of anyone involved in "sabotage, killings, kidnappings, targeting police and army, attacking the oil and gas pipelines and their transporters, assassinating the religious and tribal figures, technicians, and doctors."

"Hawijah was never a hideout for terrorists and fugitives," the statement added. "Anyone who provides refuge to terrorists will be considered and dealt with like a criminal and terrorist."

Last month at a briefing in Baghdad, Maj. Gen Rick Lynch, a U.S. military spokesman, said Zarqawi "finds these tribal leaders who have opted to embrace the democratic process . . . and he works to assassinate" them.

"What we're finding is indeed the people of al-Anbar -- Fallujah and Ramadi, specifically -- have decided to turn against terrorists and foreign fighters," he said. "The tribal leaders, if you will, said, 'Okay, that's enough, let's take out Zarqawi and his network and get them out of our cities.' " Lynch said "local insurgents" had killed six Zarqawi deputies in Ramadi since September.

Anbar province is a center of the insurgency and the deadliest region of the country outside of Baghdad for Iraqi civilians and U.S. forces. Tribal chiefs there said their militia, the al-Anbar Revolutionaries, has killed 20 foreign fighters from al-Qaeda in Iraq and 33 Iraqi sympathizers who aided the insurgents with arms and money in the past two months.

"Forming the group did not come from nothing," said Khalaf al-Fahdawi, a leader of the Sunni Albu Fahd tribe in Anbar. "It came from a need to destroy al-Qaeda, which we thought the Marines might have been able to do. We were wrong, since these armed men became stronger and raped other cities."

Leaders in Anbar and south of Kirkuk said they opposed both Zarqawi and the American military occupation of Iraq, describing them as feeding off each other to the detriment of the country.

"We are a group of the Anbar people who want to get rid of Zarqawi . . . because this is the only way to make the Americans withdraw from Ramadi or Iraq in general," said Ahmed Abu Ilaf, 30, a welder and member of the new Anbar militia from Ramadi, about 60 miles west of the capital.

"We are against Zarqawi and his followers because they aim to extend the presence of the occupation and hurt our forces to make them weak," said Hussein Ali al-Jubouri, a Sunni tribal leader and Hawijah city council member.

Hawijah leaders said they, too, wanted to create a militia to enforce their threats, but that U.S. military officials were opposed to the idea. For the time being, they said, they would intensify their cooperation with Iraqi military and police units.

Members of the Anbar militia said the group comprised about 100 people who have had relatives slain by al-Qaeda in Iraq. The group is led by Ahmed Ftaikhan, a former Iraqi intelligence officer from the now-disbanded Iraqi army who lives in Ramadi.

Fahdawi, the sheik from the Albu Fahd tribe, said the militia was forged in a series of secret meetings among tribal leaders, each of whom was asked to help form the group. Some contributed men, some money, Fahdawi said. U.S. military officers attended some of the meetings, he said, and helped "with "all kinds of financial support."

Lt. Col. Barry Johnson, a U.S. military spokesman in Baghdad, denied that American forces were funding the militia.

"All military activity is conducted through the legitimate structures of the Iraqi government and security forces," he said in an e-mail. "We are working hard to ensure these structures function properly, and funding a program such as this would only undermine that process."

A fighter in Zarqawi's group, calling himself Abu Azzam, said the al-Anbar Revolutionaries "are collaborators and dogs for America. They kill the mujaheddin to get money from the American crusaders. They are cowards and we have killed a lot of them. . . . All the people here support us and our jihad against the Americans and their followers."

Fahdawi said, "I cannot say that all the people in Ramadi support us, but I can say 80 percent of them do."

Ilaf, the militia member and welder from Ramadi, said the group has had real success.

"We have killed a number of the Arabs, including Saudis, Egyptians, Syrians, Kuwaitis, Syrians and Jordanians," he said. "We were also able to foil an attack by Zarqawi's men who were trying to attack an oil pipeline outside Ramadi. We killed four Iraqis trying to plant the bomb under the pipeline."
Posted by: Dan Darling || 03/07/2006 01:40 || Comments || Link || E-Mail|| [6464 views] Top|| File under:
Sniper kills top Iraqi general
One of the highest ranking generals in Iraq's new US-trained army was shot dead in Baghdad on Monday, the US military and Iraqi police said. Major General Mubdar Hatim al-Dulaimi, commander of all Iraqi army forces in the capital, was killed by a sniper, police sources said. He was shot as he drove through western Baghdad.

As the commander of the 6th Division, among the first and biggest of Iraq's new Army divisions formed by US forces as part of their plans for eventual withdrawal, Maj Gen Dulaimi was among the most prominent officers in Iraq's security forces. His troops have been in the front line of efforts for the past two weeks to prevent further sectarian bloodshed in the wake of an attack on a major Shiite shrine.

The US commander in Iraq, General George Casey, said in a statement: "This tragic incident will neither impede the 6th Iraqi Army Division from continuing its mission of securing Baghdad nor derail the formation of the government of Iraq." The US military said in a statement: "Mubdar had been visiting his soldiers in Kadimiyah and was returning to his headquarters when his convoy came under small arms fire attack."
Posted by: Steve White || 03/07/2006 00:16 || Comments || Link || E-Mail|| [6462 views] Top|| File under:
Car bombs kill nine in Iraq
BAQUBA: Three car bombs killed nine people in Baquba and Bghdad on Monday. A car bomb exploded in a busy market in Baquba northeast of Baghdad on Monday, killing six people, including two girls under four, and wounding 20, police said, adding most of the casualties were children. The bomb went off after police arrived in the market to check on a separate incident in which one person had been killed. Five policemen were wounded, police said. The blast destroyed food stalls and shops in the market, which was busy with women and children. Police and firefighters rushed to the scene.

The religiously mixed city of Baquba, 65 km northeast of Baghdad, has been the scene of several sectarian attacks since a bomb destroyed a Shia shrine on February 22 in Samarra, sparking violence that has killed hundreds across Iraq.
Posted by: Fred || 03/07/2006 00:10 || Comments || Link || E-Mail|| [6464 views] Top|| File under:
Israel-Palestine-Jordan
Hamas gains control of Jordan's Muslim Brotherhood
Fresh from their triumphal visit to Moscow, Damascus-based leaders of Hamas, Khaled Meshaal and Musa Abu Marzuk have recorded another success. Their protégés, Salem Felaikhat and Jamil Abu Bakr, were elected in secret ballots chief and deputy leader, respectively, of Jordan's Muslim Brotherhood. They displaced the General Guide of the movement's Shura Council, Abdel Majid Zenaibet. This development places the Muslim Brotherhood's Palestinian branch, namely Hamas, in control of the Jordanian group. In particular, the hardline Meshaal will be in a position to run both MB-Jordan and Hamas-Gaza from his Damascus politburo office.

DEBKAfile's counter-terror sources note that this development is causing deep concern in Jordanian and Israeli security quarters alike. Control of the two wings of the extremist movement by a single extremist hand will facilitate the synchronization of its hostile operations on both sides of the River Jordan border which divide the Hashemite kingdom from the West Bank and Israel.

While the MB's new Jordanian leaders are seen as pragmatic moderates in some respects, they are staunchly hostile to Israel and any peace moves, and will take their lead on Palestine from their Damascus masters. Meshaal & Co. have therefore won added clout and maneuverability in the conduct of their new domains in Gaza and the West Bank.
Posted by: Steve || 03/07/2006 08:28 || Comments || Link || E-Mail|| [6460 views] Top|| File under:
Israel says could target Hamas premier-designate
Jerusalem, 7 March (AKI) - Israel could target Hamas leaders, including Palestinian prime minister-designate Ismail Haniyeh, should the militant group renew attacks in the Jewish state, Israeli defence minister Shaul Mofaz said on Tuesday. "No one there is immune, not just Ismail Haniyeh," Mofaz told Army Radio, answering a question on whether Israel considered him a potential target for assassination. "The moment Hamas chooses the path of terror, there is no question here of political or non-political [leadership]," Mofaz said. The remarks come three weeks before Israel's 28 March general election. Interim prime minister Ehud Olmert, who heads the centrist Kadima party to which Mofaz belongs, has also been taking a tough line on security as the elections approach.
Posted by: Steve || 03/07/2006 07:50 || Comments || Link || E-Mail|| [6479 views] Top|| File under:
Southeast Asia
Top planning to use al-Qaeda cash to fund terror
A most-wanted Noordin M. Top-led terror group may have collected money from a religious alms and an international Al-Qaeda terrorists network to launch terror bombs in the country, a report said.

An information obtained from intelligence officials here Monday said that the Indonesian Police and other security apparatus have been continuously hunting for the Malaysian terrorist.

The report said the police have been trying to disclose financial supporters for Noordin`s terror group and to identify couriers who have transported money from the financial supporters and from Al-Qaeda group.

"The police and security apparatus have continued hunting for the terror group," the intelligence report said in response to Singapore International radio station which quoted Indonesian Police Headquarters` Cyber Crime Department head Senior Commissioner Petrus Reinhard Golose`s statement.

In a recent international seminar on anti-terrorism drive which was held in Jakarta, Petrus said Noordin M Top`s terror group which was nurtured by Malaysian terrorist late Azahari has deployed its operatives in West Java and Central Java.

The terror group has been affiliated to disbanded Indonesian Islamic Country (NII) that has long dreamt for the setting up of an Islamic republic in the country, he said.

Al-Qaeda`s supporter Khalid Muhammad who initiated the September 11 terror bombs in New York financed a series of bomb blasts in Indonesia including in the first Bali bomb attack in 2002 and the second one in 2005, Petrus said.

"A courier named Ismail who was arrested in Sumatra transported the money to Noordin M Top`s terror network to detonate bombs outside the JW Marriott Hotel in Jakarta in 2003. The remaining of the fund was also used to launch bomb attacks outside the Australian Embassy in Jakarta in 2004 and Bali again in 2005," he was quoted as saying.

Petrus also said besides using Al-Qaeda`s money, the terror group also utilized fund from regional Jemaah Islamiyah (JI) terror network and earned money from robbery and drug trafficking as well as selling cellular phone`s card and collecting religious alms.

He said Wawan was a JI member who was almost captured by Indonesian police after he smuggled illicit drugs to China.

Meanwhile East Java military command`s spokesman Lt Col Bambang Sulistyono said here Monday all village security apparatus across East Java have been ordered to trace Noordin`s whereabouts.

"East Java military commander chief Maj Gen Syamsul Mappareppa has asked all security forces in the province to step up security after the provincial police anti-terror team arrested Ahmad Bashir on March 3," he said.

Ahmad who was wanted by the police was apprehended not far from his house in Surabaya for his alleged activities as Noordin M Top-led terror group`s operative, he said.
Posted by: Dan Darling || 03/07/2006 01:31 || Comments || Link || E-Mail|| [6468 views] Top|| File under:
2 JI suspects busted
Police from an elite East Java counterterror squad arrested two men on Friday for their alleged connection with Jemaah Islamiyah leaders Noordin M. Top and the late Azahari Husin. National Police spokesman

Brig. Gen. Anton Bahrul Alam

said police from the Detachment 88 squad apprehended Ahmad Basir in Surabaya on Friday. Basir was believed to have harbored the JI leaders in a safe house, Anton said. He could also be charged with arranging for another man, Kholili, a suspect in detention for the 2005 Bali bombings, to attend military-style training in Solo. Another suspect, Ahmad Arif Hermansyah, was taken into custody a day after Basir's arrest. He is suspected of supplying Noordin's group with the TNT used in 2004 bombing of the Australian Embassy. Anton said police were continuing to question the two men.
Posted by: Dan Darling || 03/07/2006 01:30 || Comments || Link || E-Mail|| [6463 views] Top|| File under:
Syria-Lebanon-Iran
For those who missed it - Iran sending weapons into Iraq
U.S. military and intelligence officials tell ABC News that they have caught shipments of deadly new bombs at the Iran-Iraq border.

They are a very nasty piece of business, capable of penetrating U.S. troops' strongest armor.

What the United States says links them to Iran are tell-tale manufacturing signatures — certain types of machine-shop welds and material indicating they are built by the same bomb factory.

"The signature is the same because they are exactly the same in production," says explosives expert Kevin Barry. "So it's the same make and model."

U.S. officials say roadside bomb attacks against American forces in Iraq have become much more deadly as more and more of the Iran-designed and Iran-produced bombs have been smuggled in from the country since last October.

"I think the evidence is strong that the Iranian government is making these IEDs, and the Iranian government is sending them across the border and they are killing U.S. troops once they get there," says Richard Clarke, former White House counterterrorism chief and an ABC News consultant. "I think it's very hard to escape the conclusion that, in all probability, the Iranian government is knowingly killing U.S. troops."

U.S. intelligence officials say Iran is using the bombs as a way to drive up U.S. casualties in Iraq but without provoking a direct confrontation.

John Negroponte, director of national intelligence, testified before the Senate Select Committee on Intelligence on Februrary 2, saying, "Tehran's intention to inflict pain on the United States and Iraq has been constrained by its caution to avoid giving Washington an excuse to attack it."

The U.S. Army has embarked on a crash effort to find ways to stop the bombs, according to an unclassified report issued last month. The devices are easily hidden and detonated by motion detectors — like those used in garden security lights — that cannot be jammed.

When exploded, the copper disc becomes a molten liquid bullet that can penetrate the thickest armor the United States has.

"They penetrate the armor of an M1 Abrams tank," Clarke says. "They're shape charges. They go through anything, and they are very lethal."

There is currently no real defense against the weapons, he says.

"The Pentagon has a major crash study underway to figure out how to stop them," Clarke says, "but they haven't figured it out yet."
Posted by: Dan Darling || 03/07/2006 02:07 || Comments || Link || E-Mail|| [6463 views] Top|| File under:
Terror Networks
Al-Qaeda issues latest set of snuff films
An eight-minute video issued by al-Qaeda in Afghanistan and titled: "The Rule of Allah," featuring several executions of men accused of being collaborators with American forces, was recently distributed amongst jihadist forums. Produced by Labik, an al-Qaeda production company in Afghanistan, each of the clips opens with a short text detailing the accusations, footage of "confessions" by the accused men, and the execution via beheading or gunshot. Of these scenes, one in particular was issued separately in December 2005, showing the beheading of Sa'eed Allah Khan , who allegedly sought to blow up Islamic schools in Waziristan on orders from Americans.

Another clip shows Akbar Khan, seated with his identification cards pinned to his shirt, then attached to a blindfold over his eyes. Khan, purported to be one of the "biggest spies" who abetted Americans in capturing the mujahideen, is shot to death as he is bound on the floor. The subsequent clip depicts Janat Meer, who allegedly ran a spy cell against the mujahideen, and his gunshot execution from close to zero range.

The final clip concerns a captured group of "highway robbers" who used to "terrify Muslim believers" allegedly at the request of Americans and the "apostates". Two of the men are shown being beheaded and held skywards by the mujahideen. The video then shows the destruction of the men's stronghold and subtitles states that the citizens of the area celebrated for days after its removal. Citizens and children are indeed seen trying to take the place apart, as well as armed mujahideen standing smiling around the hanged and mutilated bodies of the remaining robbers.
Posted by: Dan Darling || 03/07/2006 00:57 || Comments || Link || E-Mail|| [6463 views] Top|| File under:
Who's in the News
99
[untagged]
Bookmark
E-Mail Me
The Classics
The O Club
Rantburg Store
The Bloids
The Never-ending Story
Thugburg
Gulf War I
The Way We Were
Bio
Merry-Go-Blog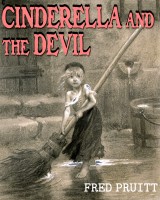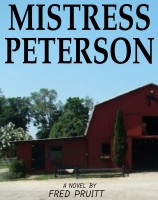 On Sale now!


A multi-volume chronology and reference guide set detailing three years of the Mexican Drug War between 2010 and 2012.

Rantburg.com and borderlandbeat.com correspondent and author Chris Covert presents his first non-fiction work detailing the drug and gang related violence in Mexico.

Chris gives us Mexican press dispatches of drug and gang war violence over three years, presented in a multi volume set intended to chronicle the death, violence and mayhem which has dominated Mexico for six years.
Click here for more information


Meet the Mods
In no particular order...


Steve White
Seafarious
Pappy
lotp
Scooter McGruder
john frum
tu3031
badanov
sherry
ryuge
GolfBravoUSMC
Bright Pebbles
trailing wife
Gloria
Fred
Besoeker
Glenmore
Frank G
3dc
Skidmark
Alaska Paul



Better than the average link...



Rantburg was assembled from recycled algorithms in the United States of America. No trees were destroyed in the production of this weblog. We did hurt some, though. Sorry.
3.236.51.151

Help keep the Burg running! Paypal: