Arabia
Yemen court jails two for trying to kill U.S. Ambassador
On Monday, the State Security Specialized Penal Court (SSSPC) sentenced two suspects to five years in prison for attempting to assassinate former U.S. Ambassador to Yemen, Edmund Hall, in 2004. Under the verdict, Hozam Al-Mas and Khalid Al-Halilah faced a maximum five-year imprisonment term after being convicted of charges attributed to them by the Attorney General. Issued by Judge Umar Al-Ba'adani, the verdict stated that the suspects will be jailed in special places and receive kind treatment while their seized explosives will be confiscated to the State's Treasury. Seized weapons included hand grenades and a Russian-made pistol.

The court began trying the suspects in January on charges of attempting to kill the U.S. envoy. They threw a hand grenade at him as he was entering a shop in the Hadda area. Charges were based on the Attorney General's indictment that the suspects observed the ambassador's car in Al-Sab'een area, Sana'a. Accomplice Al-Halilah waited inside a taxi while Al-Mas jumped from the shop's fence carrying a pistol and two hand grenades, plotting to kill the envoy after he parked his car and entered the shop. When a policeman saw him and ordered him to stop, Al-Mas fired on police and fled the scene.

Al-Mas pleaded guilty to attempting to kill the ambassador, but told the SSSPC he was nuts psychologically ill. Taxi driver Al-Halilah pleaded not guilty, saying he only drove Al-Mas to an arms market.
Posted by: Fred || 03/11/2006 00:00 || Comments || Link || E-Mail|| [336070 views] Top|| File under:
Bangladesh
RAB getting soft on students
Rapid Action Battalion (Rab) allegedly tortured an SSC candidate, a Dakhil candidate and an HSC candidate at the Rab headquarters in Khalishpur under the city on Wednesday night for 'keeping and smuggling arms'.


Bet it was something different than making them all get naked in a pile.

The three torture victims were identified as Sumon, a student of St Xaviers High School, Rumi, a student of Khulna Alia Madrasa, and Masum Imam, an HSC candidate from Khulna Shahid Suhrawardy College -- all residents of Basupara in Sonadanga of Khulna City.

Sumon and Rumi sat for the examinations with severe injuries on Thursday.


"Excuse me, Mr. Proctor, but my I be excused? I'm not thinking so good."
"Quit whining and keep reciting those verses!"

Some Rab members entered their house scaling the boundary wall on Wednesday midnight, Shumon's father freedom fighter Mostafa Shaikh said, ...


'Freedom fighter'? Is that a Bangla synonym for 'holy man'?

... adding that they searched all the rooms of the house before taking Shumon to Rab headquarters. "When I wanted to know what the offence of my son was, a Rab man threatened me," Mostafa said.


"Shaddup or you'll get what sonny-boy's about to get!"

"Sumon was returned to me at 3:00am on Thursday with multiple injuries to several parts of his body. His legs were swollen. Again on Thursday afternoon Rab took Sumon to Khalishpur headquarters. He was set free at 7:30pm," he added.

Madrasa student Rumi also got similar treatment from the elite force, sources said. The two boys are suffering severe pain and still to recover from the mental shock due to the torture. They have been threatened with dire consequences for talking to media men, Mostafa Shaikh said.


Next up, a late night stroll for our two 'students'.

Rab men tortured HSC candidate Masum Imam until he fainted at the Khulna Rab headquarters on Wednesday midnight, his mother Monowara Begum said, adding that Rab men gave Masum electric shock on false allegation of keeping illegal arms. He was sent back to his father at 11:30 pm on Thursday, Monowara said.


He's not feeling so good either.

Rab-6 Director Col Shamsul Huda Shams said Sumon, Rumi and Masum were caught following information that they were in possession of illegal arms and the three admitted to their criminal activities. Col Shams, however, denied torturing them physically.


"We just called them funny names, and they started crying."

The matter has been brought to the notice of Rab Director General Abdul Aziz Sarker, sources said.


"Shamsul, how many times do I gotta tell you and the boys!"
"Sorry, sir."
"Remember, not in the face, never in the face!"
Posted by: Steve White || 03/11/2006 00:00 || Comments || Link || E-Mail|| [336071 views] Top|| File under:
Tales from the Crossfire Gazette (weekend edition)
Back in the saddle again ...

A suspected criminal was killed in a shootout between the police and his accomplices at Damalkot in the capital city early Friday, raising the death toll from 'crossfire' to 505 since June 2004.


Accompanied by 505 non-grieving mothers ...

The police said they picked up Javed Iqbal alias Mintu, accused in a number of criminal cases, from the New Market area on Thursday. He was also involved in the killing of college student, Momin, they claimed.


Killing a college student? Why the dirty low-life ...

Based on his statement, ...


[THUMP] "Owww ...." [THUMP] "Owww ...." [THUMP] "Owww ...."

... the Kafrul police carried out several raids on Ibrahimpur and Bhasantek areas to recover his arms and nab his associates, but failed.


That's 'cause they're the local cop shoppe and not the RAB ...

As the team reached the Damalkot jheelpar at about 2:15am, ...


The local cops have to learn to relax and enjoy the night air; 3 am is the right time ...

... the associates of Mintu opened fire on the policemen who retaliated by firing, the police said.


Mintu's henchmen being even less able than the usual henchmen to fill the air with lead, and the local cops being just as inaccurate in a shootout as the RAB ...

At one stage, Mintu tried to escape ...


"Now's my chance, these guys couldn't hit the broad side of a b---"

... and died on the spot after falling in the line of crossfire, they said.


Rosebud is rosebud, whether at the hands of the RAB or the local coppers ...

Later, the bullet injured Mintu was taken to the Emergency Department of Dhaka Medical College Hospital (DMCH) where the attending doctors declared him dead.


"Nice grouping, officer, all in the back of the head."
"Thanks, Doc. Sign here and we'll get him off to Dr. Quincy."

Though the police failed to nab any of the assailants, they seized a revolver with four bullets from the spot.


One stinkin' revolver? Oh well, there's always next time ...
Posted by: Steve White || 03/11/2006 00:00 || Comments || Link || E-Mail|| [336070 views] Top|| File under:
Caucasus/Russia/Central Asia
2 Russians wounded in Ingushetia
Over the Chechen border with Russia's southern republic of Ingushetia, two Russian special forces officers were reported on March 10 to have been severely wounded after coming under fire.

The incident took place in the village of Ordzhonikidzevksaya. The Ingush Interior Ministry says security forces are hunting down the attackers.
Posted by: Dan Darling || 03/11/2006 03:46 || Comments || Link || E-Mail|| [336067 views] Top|| File under:
Thousands of Russian troops hunting down Basayev
Thousands of police are searching Chechnya's southern mountains for an elusive rebel warlord who has been involved in deadly attacks during more than a decade of war in the southern Russian region, its prime minister said Friday.

In comments on state-run Rossiya television, Chechen Prime Minister Ramzan Kadyrov said he was "100 percent" certain that the warlord Shamil Basayev was in the mountains of southeastern Chechnya. Rossiya showed footage of elite police forces crouching on mountainsides.

The search operation came days after Chechnya's parliament unanimously approved Kadyrov, the head of a shadowy security force widely alleged to commit abductions and abuse of civilians, as Chechnya's prime minister.

The capture and killing of Basayev would be a major victory for Kadyrov, who has strong backing from President Vladimir Putin and is the son of the region's first Moscow-backed president, Akhmad Kadyrov, who was assassinated by a bomb blast in 2004.

The death of the former separatist president Aslan Maskhadov last year, in what authorities say was an operation by security forces, left Basayev as by far the best-known rebel leader alive.
Posted by: Dan Darling || 03/11/2006 03:44 || Comments || Link || E-Mail|| [336067 views] Top|| File under:
Special operation to kill Basayev, Count Dooku underway
Chechen President Alu Alkhanov on Friday disclosed some details of the special operation to destroy terrorists Emperor Palpatine Shamil Basayev and Count Dooku
Doku Umarov believed to be hiding in the highland south of the republic. "The operation was carefully prepared and began a week and a half ago," Alkhanov told Itar-Tass by telephone from Algeria, which he is visiting as a member of the Russian delegation. "Pinpointed events are being carried out in several directions. This special round-the-clock operation involves the republic's law-enforcement agencies and specialized units of federal forces," the president said.

He did not comment on the results, but made it clear that it has yielded results. "When such serious work is on, there are always certain results, but we'll tell them later," he added.
Posted by: Dan Darling || 03/11/2006 03:42 || Comments || Link || E-Mail|| [336068 views] Top|| File under:
Top Dagestani security official killed in bomb blast
A top security official in Dagestan was killed in a bomb blast in the capital, Makhachkala, on Friday, according to the Russian TV. It said Magomed Magomedov, deputy chief of the interior ministry's criminal investigation department, was killed by the explosion caused by a bomb attached to his car in central Makhachkala. The blast seriously injured the driver of Magomedov's car. He was rushed to hospital, said the TV. Dagestan has turned into a field of confrontation between the Russian security forces and radical militants active in Northern Caucasus.
Posted by: Fred || 03/11/2006 00:00 || Comments || Link || E-Mail|| [336066 views] Top|| File under:
Home Front: Politix
FBI warns of terror threat at sporting events
With college basketball championships under way around the country, the FBI has warned stadium operators of a possible suicide bomb attack at sporting events. In a directive issued today, obtained by ABC News, the FBI said a posting on an extremist message board "advocated suicide attacks against sporting events as a cost-effective means of killing thousands of Americans."

The FBI and the Department of Homeland Security said they cannot confirm the credibility of the threat or whether the message is affiliated with al Qaeda. The FBI said the Internet posting said the suicide attacks would be justified because the United States refused a truce offered by Osama bin Laden in his last videotaped statement, Jan. 19, 2006.

According to the FBI bulletin, the author of the posting recommended using "three to five blond or black American Muslim suicide bombers." The FBI said the author suggested that homemade explosives be hidden under their winter clothing. The posting recommended, according to the FBI, that one suicide bomber detonate inside the stadium and the others detonate at exit gates as spectators were fleeing. "The combined explosions would create a panic that would kill far more spectators than the bombing alone," the FBI quotes the message as saying.

The FBI said it is unaware of any specific or credible plans to attack any sporting event but notes that terrorist groups have mounted attacks at sporting events in the past. The FBI recommends that sports leagues and stadium operators review and coordinate security practices and emergency response procedures "to address this potential threat."
Posted by: Dan Darling || 03/11/2006 03:22 || Comments || Link || E-Mail|| [336067 views] Top|| File under:
Home Front: WoT
al-Qaeda Threatens Arizona
Purported "Al-Qaeda Undercover Soldier, U.S.A": Last Warning to American People - Two Operations Will Occur; Your Homeland Security Agency Must Surrender; States Far Away From Washington, D.C. Such as Arizona Will Be Hit; We Await Orders From Our Commander Osama Bin Laden; America Will Be Brought to its Knees...


Little do they know that living in Arizona for a length of time makes you dangeously crazy. Maybe they should watch the new version of 'The Hills Have Eyes'.
Posted by: Anonymoose || 03/11/2006 19:06 || Comments || Link || E-Mail|| [336105 views] Top|| File under:
Judge Issues Secret Ruling in Case of 2 at NY Mosque
A federal judge issued a highly unusual classified ruling yesterday, denying a motion for dismissal of a case against two leaders of an Albany mosque who are accused of laundering money in a federal terrorism sting operation.

Because the ruling was classified, the defense lawyers were barred from reading why the judge decided that way.

The defense lawyers had asked the judge to dismiss the case, saying that they believed the government's evidence came from wiretaps obtained without a warrant by the National Security Agency.

The two mosque leaders, Yassin M. Aref, 35, and Mohammed M. Hossain, 50, were charged in August 2004 with conspiring with a government informant to take part in what they believed was a plot to import a shoulder-fired missile and assassinate a Pakistani diplomat.

The classified order by Judge Thomas J. McAvoy of United States District Court for the Northern District of New York came only a few hours after the government filed its own classified documents to the judge. Prosecutors were responding to a motion filed on Jan. 20 by Mr. Aref's lawyer, Terence L. Kindlon.

The prosecutors asked the judge to review their papers in his chambers without making them public or showing them to the defense. At midafternoon the judge issued a document announcing that he had entered the classified order denying Mr. Kindlon's request.

It is common in federal court for judges to place documents and legal discussions under seal, meaning that the judge and the lawyers can be informed of the proceedings, but the public cannot. In this case, Judge McAvoy's order is classified, a higher degree of secrecy. As of late yesterday, Mr. Kindlon, even though he has a federal security clearance to represent Mr. Aref in the trial, had not been able to see the substance of the ruling.

"Frankly, I'm taken aback," Mr. Kindlon said. The ruling "holds out no promise of anything" for him to see the decision, he said.

Christopher Dunn, a lawyer for the New York Civil Liberties Union, which has asked to participate in the case, said such decisions appeared to be rare. Mr. Dunn said his group had no record of a classified decision in a case that it had handled.

In his motion, Mr. Kindlon cited an article in The New York Times on Jan. 17 that reported that "different officials agree" that the security agency's program had "played a role" in the arrest of Mr. Aref and Mr. Hossain. Mr. Hossain's lawyer, Kevin A. Luibrand, joined the request to dismiss the case.

Mr. Kindlon asked that all evidence in the case stemming from N.S.A. wiretaps be given to the defense. He argued that the program was unconstitutional and so the evidence should be suppressed.

"The government engaged in illegal electronic surveillance of thousands of U.S. persons, including Yassin Aref, then instigated a sting operation to attempt to entrap Mr. Aref into supporting a nonexistent terrorist plot, then dared to claim that the illegal N.S.A. operation was justified because it was the only way to catch Mr. Aref," Mr. Kindlon wrote in his brief.

Whether or not the program is constitutional is a matter of intense political and legal debate that has not been resolved by the courts. Since the government classified its motions, there is no way at this point to know what argument persuaded Judge McAvoy.

The arrest of Mr. Aref, an Islamic scholar who is the imam of Masjid As-Salaam in Albany, and Mr. Hossain on Aug. 5, 2004, came after a yearlong sting operation in which the informant posed as a terrorist. They are accused of agreeing to launder $50,000 in payments for a Chinese missile that he showed them.

At first, prosecutors said that both men had ties to a terrorist group known as Ansar-al-Islam. The government soon dropped those claims after it turned out they were based on a bad translation of a piece of evidence by the Defense Department. Mr. Aref was free on bail for 13 months, but he was sent to prison to await trial after the government brought new charges. Mr. Hossain remains free on bail.

Mr. Kindlon said Judge McAvoy's action convinced him that there was N.S.A. wiretap evidence in the case. "If they were not involved, the government would have told me, 'You're delusional,' " he said.


Posted by: lotp || 03/11/2006 16:14 || Comments || Link || E-Mail|| [336066 views] Top|| File under:
Friendly Fire Deaths Lower in Current Wars
The rate of friendly fire deaths for soldiers in Iraq and Afghanistan is substantially lower than in other major military conflicts, a decline that Army officials attribute to better training and high-tech equipment.

Over the past four years, 17 soldiers have died in friendly fire incidents such as the one that killed former professional football player Pat Tillman, according to Army data.

The 17 soldiers felled by friendly fire incidents are about 1 percent of the 1,575 soldiers who have died overall. More than 2,500 troops from all services have died in the two conflicts.

The 1 percent rate is well below that of Operation Desert Storm when 17 percent of all service members who died were killed by friendly fire. Rates for World War II, Vietnam and the invasions of Grenada and Panama were also higher than the Iraq and Afghanistan conflicts.

So far, the 2004 death of Tillman, an Army Ranger and corporal, during a firefight near the Pakistan-Afghanistan border has been the only one in the war to trigger a formal criminal investigation. Army officials said its Criminal Investigation Command has reviewed other incidents, and there have been some reprimands or administrative punishments handed out.

Officials said they could not provide details on those reprimands, including how many there have been.

Of the 17 deaths caused by U.S. or other coalition allies, 10 were in Iraq and seven in Afghanistan. They occurred in 11 separate incidents.

The information the Army provided Friday consisted of numbers, not names of those killed or details of the incidents. Identities of the victims of friendly fire have been previously reported.

Pentagon spokesman Paul Boyce said friendly fire deaths have declined due to increased training, better leadership and new technology that makes it easier to identify forces.

For example, a small, thumbprint-size square of reflective material is embedded into the upper portion of soldiers' sleeves and allows others to identify them as U.S. troops.

Army officials say today's more lethal weapons, difficult battlefields and rapid-paced engagements are most often the cause of friendly fire deaths.

"Combat is highly complex and stressful," Boyce said. "Operations are conducted 24 hours a day, in all types of terrain and weather."

Boyce said that in addition to intense engagements with weapons being fired from air, land and sea, "soldiers become fatigued and equipment can malfunction. These and other occurrences produce what is called the fog of war."

The rate of friendly fire deaths for all U.S. troops in World War II was 12-14 percent; Vietnam, 10-14 percent; Grenada, 13 percent; and Panama, 6 percent.

The Tillman family's outspoken and anguished reaction to his death contributed to the military's decision to probe the matter further. Last week the Army launched a criminal investigation into Tillman's killing, and the Defense Department said its inspector general is looking into allegations of a cover-up.

The investigation will review the Army's failure to tell Tillman's family for several weeks that he was killed by gunfire from his fellow Rangers, not the enemy as they were initially told.

Tillman's shooting wasn't the first time in the Iraq war that the military initially failed to acknowledge that a death was the result of friendly fire.

It took nine months for the family of Army Spc. Jesse Buryj of Canton, Ohio, to learn that his death in Iraq in May 2004 was not the result of an accidental vehicle crash as they were first told. He was killed by fire from U.S. or Polish soldiers in Karbala after a dump truck hurtled through a checkpoint and crashed into the armored vehicle in which he was riding.


Posted by: lotp || 03/11/2006 12:09 || Comments || Link || E-Mail|| [336066 views] Top|| File under:
375 gang members arrested in last 2 wks, incl. Mara Salvatrucha
Some 375 gang members have been arrested in 24 states and the District of Columbia over the past two weeks as part of a yearlong operation targeting gangs with criminal immigrant members, the Homeland Security Department said Friday.

The arrests bring to 2,388 the number of gang members apprehended through Operation Community Shield, which combines local law enforcement with federal immigration forces. Of those arrested, 922 were members of Mara Salvatrucha gangs, which have ties to Central America.

Homeland Security Secretary Michael Chertoff said that previously local law enforcement might arrest gang members and not be aware they also had immigration violations that could be used "to incapacitate violent criminals." Meanwhile, immigration officials would arrest gang members and not know they were wanted for serious criminal offenses.

"In much the way we have connected the dots against the war on terror, we are now connecting the dots against gang violence," Chertoff said.

Chertoff said none of the gang members was identified as having ties to al-Qaeda, but more than 260 of those arrested in the last two weeks have committed crimes like rape, murder and assault and brought drugs and weapons into neighborhoods. Of those arrested during the past year, 533 were charged with crimes and 1,855 with immigration violations.

Those in the country illegally will be deported after serving any sentences, officials said.

Julie Myers, assistant secretary of Immigration and Customs Enforcement, said: "With Operation Community Shield, ICE is sending a clear message to gang members that ICE intends to deal strongly and forcefully with you if you come into our country and break our laws."

When the operation began, its purpose was to target members of Mara Salvatrucha. But as the operation progressed, officials expanded it to other gangs in various communities.

In the two-week operation that began Feb. 24, law enforcement arrested 44 gang members in Dallas; 41 in San Diego; 22 in the Washington, D.C., metropolitan area; 22 in Miami; and 19 in Raleigh, N.C.

Gang members were arrested in these states: Arizona, California, Colorado, Florida, Georgia, Hawaii, Iowa, Illinois, Maryland, Massachusetts, Michigan, Minnesota, Missouri, Nebraska, New Jersey, New York, Nevada, North Carolina, Pennsylvania, Rhode Island, South Carolina, South Dakota, Texas and Virginia.

Federal officials have identified 5,000 Mara Salvatrucha gang members in a database, but the number of gang members in the country is unknown, making it difficult to determine the impact the arrests have had on its membership.

However, David Brown, a Dallas assistant police chief who attended the Washington news conference, said the 149 arrests in his city since Operation Community Shield began had contributed to a 20 percent drop in the city's murder rate.

Brown said local communities are increasingly sharing information about gang members, particularly those who are foreign-born, because many of the gang members move between cities.

ICE spokesman Dean Boyd said the cost of the operation for a year was not available because it involves different aspects of the agency's budget.

Myers said Citizenship and Immigration Services assisted by flagging for ICE those gang members who had applied for immigration benefits.

Posted by: lotp || 03/11/2006 11:52 || Comments || Link || E-Mail|| [336078 views] Top|| File under:
India-Pakistan
Bomb found at Mumbai station
Police have found a bomb at a railway station in Mumbai, India's financial hub, four days after a series of deadly blasts in a holy Hindu city, which were blamed on Islamic militants.

Police discovered the device inside a bag on a platform of the commuter railway station in central Mumbai on Saturday and took it away to a nearby beach to be dismantled.

"It hasn't yet been disclosed what sort of bomb it was," a police spokesperson said. "It was lying in an unattended bag."

The discovery came after 23 people died on Tuesday in three blasts in the northern holy Hindu city of Varanasi at a railway station and a crowded temple.

It also came on the eve of the 13th anniversary of a wave of 13 bomb explosions in Mumbai's financial district that killed around 260 people in what was seen as a reprisal for Muslim deaths in Hindu-Muslim riots.

The police spokesperson said there had been no arrests in connection with the bomb found on Saturday and that it was too early to say who planted the device.

Police say they suspect pro-Pakistan Islamic rebels fighting New Delhi's rule in Indian Kashmir were responsible for the explosions in Varanasi.

Yah think? And here I was supposing it was those pesky Lutherans again. Was the bag from Coach? Could've been the Episcopalians, too ....

Cities across the country including Mumbai were put on alert after the Varanasi bombings amid fears of further attacks and retaliatory violence against Muslims in the mainly Hindu country.

Police were searching a number of railway stations, according to media reports, but police said they had not closed any of the stations which take the bulk of Mumbai's commuters to work.

In August 2003, two car bombs killed nearly 60 people in Mumbai. Police believed those blasts were the work of pro-Pakistan Kashmiri militants.
Posted by: lotp || 03/11/2006 16:29 || Comments || Link || E-Mail|| [336067 views] Top|| File under:
Varanasi bombing reveals new terror network
Wednesday's bomb blasts in Varanasi are yet another telling link in the growing chain of circumstances indicating the rise of a new terrorist network in India.

If viewed together, the blasts in Varanasi and Delhi, the terrorist attacks in Bangalore and Ayodhya, the Mumbai car bombs of August 2003 and the Akshardham attack of September 2002 -- besides numerous arrests of terrorists, their supporters and seizure of weapons and explosives -- point out to a grand merger of various extremist and terrorist groups and organisations within India, and an extensive support base rapidly expanding.

To begin with, there is an alarming indication of Pakistan's Lashkar-e-Tayiba working with the predominantly Bangladeshi Harkat-ul Jihad al Islami to carry out terrorist attacks in India.

HUJI has a considerable presence in the Korangi township of Karachi, Pakistan.

HUJI, like Lashkar, is also linked to Al Qaeda.

Both fought not only during the Afghan jihad but their leaders have close proximity to Osama bin Laden.

Of the two terrorists shot down within hours of the Varanasi explosions, one is an Lashkar commander in Lucknow while the second a HUJI activist from Bangladesh in Delhi.

The HUJI commander Ghulam Yazdani, operating from Dhaka, was one of the main recruits for Lashkar and was involved in the Haren Pandya assassination, the Shramjeevi Express blast and the terrorist attack in Bangalore last year.

Yazdani originally belonged to Nalgonda in Andhra Pradesh.

Another key link was the suicide attack on the headquarters of the Special Task Force in Hyderabad on October 12 last year. A suicide bomber blew himself up at the headquarters.

From the charred remains, the investigators could only find parts of rubber slippers, one of which carried a price tag 'Taka 100' -- a clear indication of the place of the dead terrorist's origin.

An important piece of evidence that unravelled after the suicide attack was the chance catch of a Bangladeshi named Kalim from a train in Patna.

He said he was a member of the Jamaitul Mujahideen Bangladesh, the group involved in several terrorist incidents in Bangladesh.

Kalim's interrogation revealed that he was being run by an anonymous handler who had met him twice to brief him about his mission. Kalim subsequently led the police to Lashkar's South India commander Abdul Rehman, another resident of Nalgonda.

This alliance could not have operated across the country without extensive local support.

One of the prominent supporters has been the Students Islamic Movement of India.

SIMI's involvement in such activities has long been discovered. The most prominent case was the serial train blasts in North India, which also heralded the alliance between Pakistan-based terrorist groups and religious groups like Ahl-e-Hadis in India, and the emergence of Lashkar leaders like Azam Ghauri, Abdul Karim Tunda and Jalees Ansari.

Ghauri, instrumental in setting up Lashkar networks in South India especially in Andhra Pradesh, who was killed in a police encounter.

Tunda is Lashkar's operational commander based in Pakistan. Ansari remains in prison. Another sign of SIMI's alleged involvement is the use of ammonium nitrate, a fertiliser that has been used in Bali, Madrid, WTC 1993 and Istanbul bombings.

Ammonium nitrate has also been used in India, the last incident being the Varanasi bomb blasts.

Similar material was used in the explosions aboard the Shramjeevi Express and in Mulund, Mumbai, in March 2003.

In 2000, similar explosives killed 11 persons aboard the Sabarmati Express near Barabanki.

The use of local recruits and locally available explosive material to create bombs are an indication of a changing strategy of the terror masters in Pakistan and elsewhere.

For groups like Jamaat-ud Dawa, the parent body of Lashkar, it is now easier to deny any links with terrorist attacks in India.

Another important change is to move out of Kashmir, to lessen the international pressure on Islamabad while expanding the terror network across India.

The fast emerging linkages between Lashkar, SIMI and HuJI (and Jam Jamaitul Mujahideen Bangladesh) depict the contours of a pan-Islamist network in Asia, linking groups operating in Iraq and Afghanistan to Pakistan, India, Bangladesh and several south Asian countries like Indonesia.

The primary objective of this coalition of terror is to create political upheaval in all these countries, particularly in India, by stoking sectarian and communal violence.

For India, the war on terror has only begun.
Posted by: Dan Darling || 03/11/2006 03:52 || Comments || Link || E-Mail|| [336070 views] Top|| File under:
Waziristan Corpse Count now up to 30
Pakistani security forces backed by helicopter gunships attacked a hideout of Islamist militants in a tribal region near the Afghan border, killing up to 30 guerillas, the military said on Saturday.

Military spokesman Major-General Shaukat Sultan said the overnight attack in the North Waziristan tribal region was ordered after intelligence reports suggested that militants were gathered in a compound along with a huge cache of arms, ammunition and explosives.

"According to initial information, around 25 to 30 miscreants, including foreigners, have been killed," he told Reuters. He did not give the nationality of the slain foreigners.

Rugged North Waziristan has been the scene of fierce battles between security forces and Islamist militants this month.

More than 120 people have been killed since militants, most of them ethnic Pashtun tribesmen, attacked government forces and buildings last week, in revenge for a March 1 attack that killed 45 of their comrades.

Intelligence officials and residents said the latest attack targeted an Islamic school or madrasa owned by a local Islamist cleric, Maulana Sadiq Noor, and his adjoining house in Khatta Killi village near North Waziristan's main town of Miranshah. North Waziristan is around 400 km (250 miles) southwest of the capital, Islamabad.

"The security forces used two cobra helicopters and artillery in the attack," an intelligence official said on the condition of anonymity.

It was not known whether Noor was at the madrasa when the attack took place.

Noor and another cleric, Maulana Abdul Khaliq Haqqani, are wanted by authorities for harboring militants.

A large number of resident have fled Miranshah after the recent battles and authorities clamped a curfew in the town earlier this week to restore order.

Authorities announced a six-hour break in the curfew on Saturday but warned people not to carry weapons in public.

Afghan officials have long complained that militants use Pakistan's tribal region as a launching pad for attacks inside Afghanistan.

Pakistani officials say they are doing their best to stem the militants' cross-border movement and have urged Afghan authorities to do more on their side of the long, porous border.

Many Pashtun tribesmen, who live on both sides of the border, sympathize with the Taliban, and al Qaeda leaders Osama bin Laden and Ayman al-Zawahri are believed to be hiding in the region.
Posted by: Dan Darling || 03/11/2006 03:36 || Comments || Link || E-Mail|| [336076 views] Top|| File under:
26 killed in attack on Taliban hideout
At least 26 people, including some foreigners, were killed late Friday in an assault by the Pakistani army on a tribal region near the Afghan border where it was believed terrorists were gathered, the military said Saturday. Pakistani helicopter gunships pounded the compound from air, and were followed by troops on the ground. The military acted after intelligence reports indicated terrorists were gathered at the compound in North Waziristan. The military said at least 26 people were killed, including some foreigners who have yet to be identified. However, local officials denied terrorists were at the compound. They said local villagers were at a house when the assault began.

An intelligence official in the region told The Associated Press the targeted compound belonged to a pro-Taliban cleric, Maulvi Sadiq Noor, although it was not clear whether he was there at the time. The official spoke on the condition of anonymity because he was not authorized to speak to the media.


My guess would be that the holy man wasn't home at the time.

The official said security forces were looking for more foreigners believed to be hiding in North Waziristan, a semi-autonomous border region that includes Miran Shah. Noor and other pro-Taliban tribesmen have been targeted since earlier this week when their armed men captured government buildings following a military attack on an al Qaeda hideout near Miran Shah. AP reports.
Posted by: Dan Darling || 03/11/2006 03:33 || Comments || Link || E-Mail|| [336068 views] Top|| File under:
Another Baloch leader missing
KARACHI: Jamhoori Watan Party (JWP) central vice president Mohammad Saleem Baloch has been missing from Karachi since early Friday morning, party sources and relatives told Daily Times.
They claim that he was picked up by law enforcement agencies from Kalakot while on his way home to Lyari Town. "A white car carrying four armed law enforcement agency personnel picked him up at gun point," alleged his cousin Hakeem Baloch. Hakeem quoted witnesses as saying that a police mobile unit was accompanying the kidnappers. Not a single law enforcement agency, including the local police, has so far confirmed that he is in their custody, he added.
"My brother has been missing since early morning. We have approached every relevant authority but they did not tell us about his whereabouts," said Usman Baloch. However, the Lyari police said they had no knowledge of the incident.
Posted by: Fred || 03/11/2006 00:00 || Comments || Link || E-Mail|| [336071 views] Top|| File under:
Waheed brothers detained after release in Qaeda case
"Oh, hold me, Arshad!"

Dr Akmal Waheed and Dr Arshad Waheed were detained for one month under maintenance of public order (MPO) on Friday night. Earlier, the Sindh High Court (SHC) ordered they be set free after setting aside their conviction on charges of harbouring activists of Al Qaeda linked group, Jundullah.

Prison authorities confirmed to Daily Times that they had received a notification from the Sindh Home Department ordering the detention of the two doctors for a period of one month. On Friday morning, the SHC announced a verdict on the appeals filed by Dr Akmal Waheed and Dr Arshad Waheed against their conviction by an anti-terrorism court. They were charged with providing medical treatment to Jundullah activists and harbouring absconders.

The court allowed the appeal and ordered the release of the doctors provided they were not required in any other case. "We are of the considered view that the prosecution has failed miserably to prove the case against the appellants, therefore, the conviction and sentence awarded to the appellants are set aside," held the anti-terrorism appellate (ATA) bench of the SHC.
Posted by: Fred || 03/11/2006 00:00 || Comments || Link || E-Mail|| [336069 views] Top|| File under:
26 killed in landmine blast in Dera Bugti
At least 26 people were killed and seven injured on Friday morning in Dera Bugti's Bekar area in Balochistan when the vehicle carrying them hit a landmine. According to Raziq Bugti, the spokesman of the Balochistan government, the people, mostly women and children, were on their way to attend a wedding in a trailer attached to a tractor.

It was not clear who planted these landmines and contradictory statements came from the nazim of Dera Bugti and the Balochistan government spokesman. Kazim Bugti, the Dera Bugti district nazim, said that Bugti tribesmen and security forces had installed these landmines. However, Raziq Bugti said that security forces had not planted the landmines.


We see carnage, death and destruction every day as we try to follow happenings in the Wonderful World of Terror. Every once in awhile one of them jumps out and gets me. 26 people, most of them women and kiddies, riding in a trailer on a farm tractor, all happy and wearing their good clothes, killed for no reason but pure viciousness is one of them. I can't think of a reason for any competently led military force to lay mines at random in an area with civilian traffic. Maybe I can see along the entire length of the Sui gas line, but not in a civilian area. That certainly doesn't say the Pak army's not capable of doing such a thing — the key words in this case being "competently led." But my suspicions would fall on Akbar Bugti's minions. Akbar is now living in a cave, rather than in his heavily fortified manse in Dera Bugti, and I'll be real happy when he's dead, though probably not as happy as the inhabitants of his little fiefdom.
Posted by: Fred || 03/11/2006 00:00 || Comments || Link || E-Mail|| [336069 views] Top|| File under:
Clerics announce Sharia in S Waziristan
Tribal clerics announced the enforcement of Sharia (Islamic law) in South Waziristan on Friday, saying that feuds and tribal enmities would now be resolved through Islamic laws instead of the tribal jirga. Eyewitnesses and tribal elders told Daily Times that the announcement was made during Friday prayer sermons in Wana and other towns of South Waziristan. "We are glad to announce that an Islamic judge will decide cases from now on and not the jirga," a cleric in Wana was quoted as announcing.


Looks like the situation is well out of hand. Perv must be taking the gas pipe about now.

The announcement was made following letters from local Taliban commanders to all prayer leaders asking them to enforce Sharia here, a tribal cleric said. "We were under great pressure from the commanders to announce the enforcement of Sharia in Waziristan," he said. He said that the announcement effectively "buried" the role of tribal elders, vesting "hand-picked clerics" with absolute power. This will "strengthen the Taliban's influence in the area", the cleric said.


That's the way to do it, I guess. Organize a few bands of fascisti, slaughter a few people, and take over. Wish I'd thought of that. I could be a potentate now.
Posted by: Fred || 03/11/2006 00:00 || Comments || Link || E-Mail|| [336103 views] Top|| File under:
Nuggets from the Urdu press
Jamaat collected dollars from America
ANP leader Bashir Bilour was quoted in Khabrain as saying that the Jamaat Islami declared that the Afghan war was jihad for the sake of serving America. It collected dollars and got the Pakhtuns killed. Had the clerics not sided with America in its war against the Soviet Union, the blood of the Muslims would not have flowed later on. He said that simple Pashtuns were made sacrificial lambs.

Gates of Paradise open in Pakpattan
According to Khabrain, the Gates of Paradise at the shrine of Baba Farid in Pakpattan were opened on the urs of the saint and 100,000 people passed through them each night. In Pakpattan, the place where the saint and poet Baba Farid lived, people lined up for miles to be able to pass through the Gates. Every year there is bhagdar (stampede) which kills people but this year there was mo bhagdar.

Politicians without issues
Ex-speaker National Assembly Sahibzada Farooq Ali Khan wrote in the daily Pakistan that after 1988, Ms Benazir Bhutto forgot the party ideology and fought elections on the simple fact that she was the daughter of a hanged prime minister. She did not put before the nation the ideas in which the party had believed. In the end, both Nawaz Sharif and Ms Bhutto had the same political vision. In Pakistan most politicians were of small stature but came to power through the patronage of the generals.

Don't stay long, Bush!
Sarerahe stated in Nawa-e-Waqt that President Bush was going to be three days in India but a few hours in Pakistan. In Pakistan only those who specialise in welcoming VIPs will welcome Bush since the rest of the nation would think it a major sin (gunah kabira) to say welcome to him. In fact, he should curtail his visit to three hours to claim half of what President Clinton stayed for when he visited Pakistan.

Fake Imam Mehdi makes victory sign
According to the Nawa-e-Waqt, the fake Imam Mehdi who made his appearance in Faisalabad in December 2005 was sentenced to death by an anti-terrorism judge of Faisalabad. When he heard the sentence, fake Imam Mehdi Shehbaz Ahmad said he was enjoying the sentence (anjwae kar raha hun). His followers were given life sentences. One fainted after hearing the sentence. According to Khabrain the fake Imam also made the victory sign. The followers said that Shehbaz was their owner and they could not abandon him as that would make them sinners before God.

An assessment of the economy
Columnist Irfan Siddiqi challenged the claims of the government in Nawa-e-Waqt that Pakistan was progressing economically. His assessment went like this: 'The tradition of wearing white clothes (safed-poshi) was losing its image. Starvation (faqa-kashi) was a common sight. The trend to commit suicide had increased. The middle class was being wiped out. The cobra (shish-nag) of poverty was snarling. Unemployment was on the rise. The whiplashes of high prices were raining on the bare backs of the people. And yet in spite of all this the economy was supposed to have reached its acme (bam-e-uruj) in stability.

India permanent foe
Writing in the Jang, Mukhtar Ahmad Butt stated that Pakistan had to deal with a neighbour that never accepted it from its heart. India always tried to harm Pakistan in one way or another. It responded to Pakistan's efforts at establishing friendly relations with obstinacy and procrastination. Kashmir was the living example of India's policy of hostility towards Pakistan.

Pakpattan no paradise at all!
Writing in the Jang, columnist Rehmat Ali Razi stated that Pakpattan, where the Gates of Paradise opened on every urs of Baba Farid, was no paradise. The city of 150,000 had hardly any roads which were intact. The load of the additional population of visiting devotees (100,000) paralysed the city with all roads blocked. The only two hotels closed down because no one could get to them as roads filled up with filth. The city had no garbage collection but when the visitors of Paradise arrived, filth accumulated on the streets which ran with the urine of the devotees. When the devotees filed through the Gateway to Heaven they brought excrement and urine with their feet which then clung to the tomb of Baba Farid.

Punish insulters of all prophets!
Daily Pakistan quoted PML chief Chaudhry Shujaat Hussain as saying that Europe and the West should pass a law punishing insulters of all prophets including Prophet Muhammad (pbuh). If the West did not do this then more insult published in Europe would lead to disastrous consequences.

Insulting cartoons avenged in Mandi Bahauddin
Reported in the Jang, mobs in Mandi Bahauddin came out beating their breasts and hurling stones at passing trains and burning tyres in the streets of the city. The mobs also cried in pain on the insult of the Holy Prophet (pbuh) in Europe and burnt cars while breaking the windshields of many. They also wept profusely and stoned all public buildings while breaking glass at the petrol pump stations. Sensing the success of the mobs in Mandi Bahauddin, the political opposition announced an all-party day of protest on 3 March 2006. Meanwhile every party would hold aggressive rallies throughout the month of February to mark Islamic grief at the insult of the Prophet (pbuh) in Europe through the publication of cartoons. Opposition also demanded that ambassadors of all offending European countries be sent packing and Pakistan embassies removed from there.

Pindi Bhattian up in arms after Quran desecration
According to the Nawa-e-Waqt, in Pindi Bhattian people were outraged to find pages of the Holy Quran in the street. They took out an angry procession and went to the police station. The police at once took the pages in its control and registered a case. But the people were not satisfied as they wanted to burn public property to express their grief. The clerics warned from the mosques that if the culprits were not caught the people would destroy public property.

Ijazul Haq's recipe
Religion minister Ijazul Haq stated in the daily Din that if Pakistan and other Islamic states were to snap relations with the European countries that had offended by publishing insulting cartoons, then the offending states would suffer economically and will pledge never to insult the Muslims again by publishing cartoons.

'Sardar Qayyum got me to Israel'!
Quoted in Khabrain Maulana Ajmal Qadiri said that he had contacts with Israel which were helped by the Azad Kashmiri leader Sardar Qayyum. He said America had finalised its plans to attack Iran. He added that he was ready once again to go to Israel to further consolidate his contacts there.

Old leaders and new
Ex-speaker of the National Assembly, Sahibzada Farooq Ali Khan, wrote in the daily Pakistan that old leaders like Liaquat Ali Khan, Suhrawardi, Khwaja Nazimuddin, II Chundrigar and Muhammad Ali Bogra made their departure from politics without enriching their families. The daughter of Suhrawardi had to be given a stipend by the government. The new leaders were different. Ayub Khan was followed by his rich son Gauhar Ayub. Zia was followed by his rich son Ijazul Haq. Bhutto was followed by Benazir and Nawaz Sharif's family was now powerful because of the wealth of being in power.
Posted by: Fred || 03/11/2006 00:00 || Comments || Link || E-Mail|| [336067 views] Top|| File under:
Pakistani security forces recover huge quantity of arms in tribal region
Pakistani security forces in recent bloody operations in the North Waziristan tribal agency, bordering Afghanistan, recovered huge cache of arms and ammunition and flushed out terrorists, said military on Friday. The arms captured by the security forces include mortars, rocket, launchers grenades, fuse, anti-tanks and anti-personnel mines, improvised explosive devices as well as huge quantity of ammunition, explosives with electric improvised circuits, communication gadgetries, commando uniforms, foreign residential cards, tainting pamphlets, CD's, medicines and food items, said the military in a statement.

According to investigation, the statement said, the same kind of weapons and ammunition were used in various terrorist acts elsewhere in the agency. The terrorists have been using these weapons indiscriminately that often fell on civilian population. Besides, there had been numerous instances where mine blasts by the terrorist caused death to innocent civilians and personnel of security forces.

Security forces also busted terrorist's den, planning and organizing center established in the hostel of Madrassah Gulshan-ul-Aloom owned by Maulvi Abdul Khaliq near Miran Shah. Over 100 terrorists were killed by the security forces in the recent operation while nine others including foreigners were arrested. Master mind and chief of the involved group, Maulvi Abdul Khaliq has close relations with Abdullah Mehsud, a wanted terrorist has fled away.
Miranshah, North Wazoo (Rantburg News Service): Pak security forces in North Wazoo have managed to stumble over huge caches of arms and ammunition. "Comes as a complete surprise to me," stated Major General Shaukat Sultan. "Who'da ever thought there was that much arms and ammunition in the whole world, much less here in this little corner of Waziristan!"

The arms captured by the security forces include mortars, rocket launchers, grenades, fuses, anti-tank and anti-personnel mines, improvised explosive devices, huge quantities of ammunition, explosives with electric improvised circuits, communication gadgetries, commando uniforms, foreign residential cards, pamphlets, CD's, medicines and food items, knives, brass knuckles, zip guns, coshes, a mothballed battleship, part of a death star, bludgeons, maces, scimitars, and boards with nails sticking out of them, said the military in a statement. No nuclear weapons have been found, but they haven't finished going through it all yet. No doubt by coincidence, the same types of weapons and ammunitions have been used in various terrorist acts elsewhere in the agency. Authorities are divided over whether there may be some connection.

The finds came after security forces busted a nest of vipers in celebration of the arrival of U.S. President George W. Bush. Quite to the surprise of local authorities, the vipers had nested in the hostel of Madrassah Gulshan-ul-Aloom owned by Maulvi Abdul Khaliq, who had recently begun lording it over Miranshah. Over 100 terrorists were bumped off and nine others were arrested. The holy man, believed to be a Close Personal Friend™ of Abdullah Mehsud, is, of course, nowhere to be found.
Posted by: Fred || 03/11/2006 00:00 || Comments || Link || E-Mail|| [336069 views] Top|| File under:
Iraq
Hands off Iraq, Bush warns Iran, Syria
Slightly EFL.


Playing down hysterical predictions that Iraq is headed toward civil war, President Bush said Saturday that he's optimistic a new government will unify the nation. He denounced any moves by Iran or Syria to interfere in Iraq's effort to build a democracy. "I'm optimistic that the leadership recognizes that sectarian violence will undermine the capacity for them to self-govern," Bush said. "I believe we'll have a unity government in place that will help move the process forward."

The president's hopeful words came a day after Iraqi President Jalal Talabani called the new parliament into session March 19 for the first time since it was elected nearly three months ago. Talabani said he feared "catastrophe" and "civil war" if politicians could not put aside their differences.


He'd make a good Democrat.



Also on Friday, the State Department announced the discovery of the body of Tom Fox, 54, of Clear Brook, Va., one of four

"

Christian

"

Peacemakers activists kidnapped last year in Iraq.

"I fully recognize that the nature of the enemy is such that they want to convince the world that we cannot succeed in Iraq," Bush said Saturday about the continuing violence in Iraq. "I know we're going to succeed if we don't lose our will."

The president also said that while Iraq's security forces need more training, they performed well after the Feb. 22 bombing of a Shiite mosque, which led to the deaths of hundreds and pushed the country to the brink of civil war. "There are some people trying to, obviously, foment sectarian violence — some have called it civil war — but it didn't work," Bush said. "Secondly, I'm optimistic that the Iraqi security forces performed — in most cases — really well to provide security. All but two provinces after the blowing up of the mosque were settled."

Bush spoke in the Roosevelt Room at the White House after receiving a briefing about the remote-controlled, homemade bombs that Iraqi terrorists insurgents conceal in cars or set off along roads. The devices are the leading killer of U.S. troops in Iraq.

Joining the president were Vice President Dick Cheney, Defense Secretary Donald H. Rumsfeld and Montgomery Meigs, a retired Army general who is leading the effort to find ways to counter the devices.

The United States alleges that the Syrians are aiding the terrorism campaign insurgency by allowing foreign terroristsfighters to cross their border into western Iraq. Washington also claims the Iranians are encouraging radicalism among Iraq's Shiites and permitting bomb-making materials to cross its border. "If the Iranians are trying to influence the outcome of the political process, or the outcome of the security situation there, we're letting them know our displeasure," Bush said. "Our call is for those in the neighborhood to allow Iraq to develop a democracy, and that includes our call to Iran as well as to Syria."

Posted by: Jackal || 03/11/2006 21:25 || Comments || Link || E-Mail|| [336096 views] Top|| File under:
Peace activist was tortured before being killed
Police said the body of Tom Fox, kidnapped in November with three colleagues by a group calling itself the Swords of Truth, was discovered on Thursday with the hands tied and a single gunshot wound to the head at a rubbish dump in western Baghdad. The American, who had campaigned against what he called the dehumanization of the U.S. occupation, appeared to have been beaten with electric cables before his death, said a policeman who found the body beside a railway line.


Posted by: lotp || 03/11/2006 20:03 || Comments || Link || E-Mail|| [336073 views] Top|| File under:
Fall-out with Sunnis has Zarqawi running for cover
Insurgent groups in one of Iraq's most violent provinces claim that they have purged the region of three quarters of al-Qa'eda's supporters after forming an alliance to force out the foreign fighters.

If true, it would mark a significant victory in the fight against Abu Musab al-Zarqawi, the head of al-Qa'eda in Iraq, and could partly explain the considerable drop in suicide bombings in Iraq recently.

"We have killed a number of the Arabs, including Saudis, Egyptians, Syrians, Kuwaitis and Jordanians," said an insurgent representative in the western province of Anbar.

The claims were partly supported by the defence ministry, which said it had evidence that Zarqawi and his followers were fleeing Anbar to cities and mountains near the Iranian border.

It is this move that is believed to have prompted a statement a fortnight ago from the insurgent groups in the central city of Hawija that they were declaring war on al-Qae'da. It is being interpreted by intelligence experts as a response to an unwanted influx of foreign fighters seeking refuge. Iraq's Sunni Muslim insurgents had originally welcomed al-Qa'eda into the country, seeing it as a powerful ally in its fight against the American occupation.

But relations became strained when insurgents supported calls for Sunnis to vote in last December's election, a move they saw as essential to break the Shia hold on government but which al-Qa'eda viewed as a form of collaboration. It became an outright split when a wave of bombings killed scores of people in Anbar resulting in a spate of tit-for-tat killings.

In reaction, the insurgent groups formed their own anti-al-Qa'eda militia, the Anbar Revolutionaries. The group has a core membership of 100 people, all of whom had relatives killed by al-Qa'eda. It is led by Ahmed Ftaikhan, a former Saddam-era military intelligence officer.

It claims to have killed 20 foreign fighters and 33 Iraqi sympathisers. Many more are said to have fled. The United States has confirmed that six of Zarqawi's deputies were killed in Ramadi.

Osama al-Jadaan, a tribal chief, has claimed that with the support of the Iraqi army his supporters have captured hundreds of foreign fighters, and has sought to prevent jihadis entering the country from Syria.
Posted by: Dan Darling || 03/11/2006 04:02 || Comments || Link || E-Mail|| [336077 views] Top|| File under:
Sadr calls US, UK, Israel a "triad of evil"
He actually isn't the first one to use that term. Felucia, Mygeeto, and Saleucami were far better choices and a free cookie to whoever is as big a geek to get that reference without looking.


Radical Shiite cleric Muqtada al-Sadr, who wields growing political influence and whose militia has clashed with U.S. forces, described the United States, Israel and Britain as a ''Triad of Evil'' in a television interview Friday.

The anti-American al-Sadr also said last month's attack on a Shiite shrine in the central city of Samarra was carried out ''in collusion with the occupiers and the Zionist entity of Israel,'' meaning the U.S. and Israel.

Hundreds of Iraqis died in the subsequent sectarian violence. Sunni Arabs say al-Sadr's militia, the Mahdi Army, was behind much of the bloodshed.

The Triad of Evil reference was an obvious play on the words President Bush used in his 2002 State of the Union address, when he labeled Iraq, Iran and North Korea the ''axis of evil.''

Al-Sadr, whose militia launched two uprisings against U.S. troops in 2004, refused to name any group that he believed was behind the bombing of the Askariyah shrine in Samarra but hinted at members of Saddam Hussein's former regime or Sunni extremists.

''Those who carry arms could be takfiri extremists, Saddamists or others. But those who control arms are the Triad of Evil that are Israel, America and Britain,'' the black-turbaned cleric said during the one-hour interview on state-run Iraqiya television.

The extremist takfiri ideology urges Sunni Muslims to kill anyone they consider an infidel, even fellow Muslims.

Al-Sadr said the attacks on Sunnis that followed the Samarra explosion ''were a natural reaction'' by Shiites angry over the attack. He said he rejected any attacks on mosques of either Muslim sect, although violence after the Samarra bombing damaged many.

The firebrand cleric, who was on a regional tour when the Feb. 22 attack on the shrine took place, cut short his visit and came back ''in order for the country not to be pulled to street battles. I wanted to salvage the Iraqi people from these problems.''

Speaking about the country's political crisis that erupted in recent days over the Shiite parliamentary bloc's nomination of Prime Minister Ibrahim al-Jaafari to form a new government, al-Sadr said ''I don't intervene in such small matters.''

But al-Sadr's political power was showcased last month when al-Jaafari was nominated as the government's next prime minister over his heavily favored rival by a single vote - thanks to the support of al-Sadr's followers in the parliament. That support, in part, has caused a coalition of politicians to come out against al-Jaafari's candidacy.

Al-Sadr's followers hold 30 seats in the 275-member parliament. The remainder of the Shiite blocs control 100 more.

''The candidate for prime minister must demand the withdrawal of the occupiers, or put a timetable for their pullout. I don't support any person who does not say that,'' al-Sadr said. ''What is important is that the occupiers leave because they are behind what is happening in Iraq.''

''Putting a timetable on foreign troop withdrawal represents a victory for Iraqis, not for terrorists,'' he said.

The cleric, speaking from the holy city of Najaf, said Saddam Hussein should not be tried but executed immediately. He criticized what he called American intervention in the trial and said it has taken so long.

Saddam was believed to have ordered the 1999 assassination of al-Sadr's father, Mohammed Sadiq, a top Shiite religious leader who spent years in jail under the former Iraqi leader.

''I call for the execution of Saddam,'' al-Sadr said. ''He who did not let judicial authorities work under his rule should not be tried.''

''He who shed the blood of Iraqis and Muslims easily, should have his blood shed easily,'' al-Sadr said.
Posted by: Dan Darling || 03/11/2006 03:58 || Comments || Link || E-Mail|| [336067 views] Top|| File under:
US hostage found dead in Iraq
WASHINGTON - A dead body found in Iraq has been identified as missing US hostage Tom Fox, a peace activist who was abducted along with three Western colleagues three months ago, a State Department spokesman said on Friday. "The FBI verified the identity of a body found in Iraq this morning. While additional forensics will be completed in the United States, they believe this is the body of Tom Fox," State Department spokesman Noel Clay told reporters here.

Clay said Fox's family had been informed of the discovery and that the government had offered its "heartfelt condolences" to the family.
Posted by: Steve White || 03/11/2006 00:00 || Comments || Link || E-Mail|| [336087 views] Top|| File under:
Iraqi bad guy was nabbed in December
In Baghdad, an Al-Qaeda leader, Ramzi Ahmad Ismail who is also known as Abu Qutadah, was arrested by the Multi-national Force.
In a press release, the US army said the terrorist was apprehended last December during a raid on his house in southern Baghdad, adding that the terrorist was hiding in a canal near the house.


"We're here to pick up Ramzi!"
"He ain't here!"
"Mind if we look around? Jones, check the sewer out back!"

The Syrian-born Abu Qutadah was the head of a terrorist movement named the Islamic front for Iraq's liberation that killed many innocent civilians and military men. Abu Qutadah is thought to be one of the assistants of Abu Ayman who headed Iraq's intelligence during Saddam's reign.

In another development, Iraqi political figure Sayyed Muqatada decided to postpone a protest that was supposed to take place on Saturday due to fears of terrorist attacks. Followers of Al-Sadr told KUNA that they received confirmations about terrorist activities that will target the protest, which made Al-Sadr postpone it to protect the lives of innocent civilians. Tens of thousands of Iraqis were supposed to participate in the protest that was going to start from Baghdad's Al-Firdous square without carrying anything other than Iraq's flag as symbol of overall national unity.
Posted by: Fred || 03/11/2006 00:00 || Comments || Link || E-Mail|| [336073 views] Top|| File under:
Sunni Imam killed in car bomb attack outside mosque in Samarra
The Imam of a Sunni mosque in central Samarra, 150 km north of Baghdad, was killed on Friday in a car bomb attack nearby a mosque.


Awww. Gee. Shucks. An imam. I'm just so broken up.

A source in the Joint Coordination Center told Kuwait News Agency (KUNA) that a car bomb went off nearby Othman bin Affan Mosque, killing Razzaq Al-Samarrae and wounding a woman and a child. The source added that an explosive device was [also] detonated targeting an Iraqi Police patrol in Samarra, killing two civilians and wounding others.

In another incident, unknown gunmen on Friday assassinated Iraqi Army Colonel Sabah Ismael and burned his car in southern Kirkuk. Also, a group of unknown gunmen abducted Director of Huwaijah Youth Center Saheb Saleh.

Meanwhile, the Iraqi Army announced that it arrested 17 suspects, including 12 wanted extremists, in three separate operations in different areas. A press release issued by the Iraqi Army said its forces arrested 12 suspected terrorists in search operations in the areas of Al-Jazeerah, Ramadi, and Falluja, noting that detainees are being interrogated.


"Oooooww! [Gasp!]... Yer violatin' me human rights!"
"Hit him again, Mahmoud!"

The Iraqi Army forces also arrested five suspects in search operations in A'dhamiya and Baghdad Al-Jadidah areas during the past 24 hours.
Posted by: Fred || 03/11/2006 00:00 || Comments || Link || E-Mail|| [336071 views] Top|| File under:
Israel-Palestine-Jordan
Jordan executes two for slaying of US Diplo
Two militants were executed by hanging Saturday for the killing in Amman of a U.S. diplomat, police said. Laurence Foley, a 60-year-old administrator of U.S. aid programs in Jordan, was gunned down outside his Amman home on Oct. 28, 2002. Jordanian authorities blame Abu Musab al-Zarqawi, for Foley's death.

The two executed militants are Salem bin Suweid, a Libyan, and Yasser Freihat, a Jordanian. They were convicted of belonging to a cell headed by the Jordanian-born al-Zarqawi. The two appealed their convictions, but the appeals court upheld their death sentences in November. A police statement said bin Suweid and Freihat were executed before dawn at Swaqa Jail, 60 miles south of the Jordanian capital.

In July 2004, a Jordanian military court found 10 people, including al-Zarqawi, guilty of a terror conspiracy that led to the killing of Foley. Six were sentenced to death, including al-Zarqawi and four other Jordanians believed to be in Iraq.

When we grab ol' Zarq, I'm not averse to wringing him dry and letting the Jordanians hang him, as long as he never leaves US custody until his worthless neck is actually in the noose.

One of the 10, Moamar Ahmad al-Jaghbeer, was later captured by U.S. forces in Iraq and extradited to Jordan, where he is being retried for Foley's murder and another terror case. An 11th man was acquitted for lack of evidence.Jordan has sentenced scores of militants to death in recent years. Saturday's executions were the first to involve militants believed linked to al-Qaida.
Posted by: Seafarious || 03/11/2006 11:28 || Comments || Link || E-Mail|| [336070 views] Top|| File under:
Four Palestinians wounded in Israeli shelling of northern Gaza
Four Palestinians were wounded on Thursday in the Israeli shelling of a residential neighborhood in northern Gaza Strip. Palestinian witnesses said the Israeli tanks stationed nearby the borders fired a shell on a residence in Al-Nada neighborhood north of Beit Lahya, wounding four Palestinians, three of them of the same family. The Israeli tanks began shelling areas in northern Gaza Strip on Thursday, claiming that Palestinian factions are using them as missiles launching sites against Israel.


Mr. Cause, meet Mr. Effect. Mr. Effect, Mr. Cause.
Posted by: Fred || 03/11/2006 00:00 || Comments || Link || E-Mail|| [336075 views] Top|| File under:
Paleos conduct ritual rocket fire from Gaza
Palestinian fighters from the Al-Aqsa Martyrs Brigades fired two Aqsa-2 rockets on the Israeli position of Kissuvim, in eastern Gaza Strip. Israeli army also said an anti-tank missile was fired at an army vehicle near the Gaza Strip border fence and fired a Qassam rocket at an open area south of Askalan. It said there were no injuries in either incident.
Posted by: Fred || 03/11/2006 00:00 || Comments || Link || E-Mail|| [336068 views] Top|| File under:
Palestinian groups say shot, injured two Israeli soldiers
Two armed Palestinian groups Friday claimed they shot and wounded two Israeli soldiers and destroyed an Israeli army vehicle in Northern Gaza Strip. Al-Aqsa Martyrs brigades and Al-Quds Brigades, the military wings of Fatah and Islamic Jihad respectively, said a joint group moved to an Israeli army monitoring position in Beit Hanoon and opened fire at the israelis wounding two of them. They said in a statement the group fired two mortar shells at an army vehicle and caused damage to it.
Posted by: Fred || 03/11/2006 00:00 || Comments || Link || E-Mail|| [336069 views] Top|| File under:
Southeast Asia
Muslim beheaded in South Thailand
Suspected Muslim insurgents have beheaded a man in the restive south of Thailand, an official said Tuesday.

The body and severed head of Abdulaziz Japakiya, 41, a Muslim who worked on rubber plantations, was found by villagers early Tuesday near a plantation in Yala province, said district chief Surachai Wongsupalak.

Authorities believe he was killed by Islamic insurgents, who sometimes target fellow Muslims they suspect of cooperating with government authorities.
Posted by: Dan Darling || 03/11/2006 04:01 || Comments || Link || E-Mail|| [336068 views] Top|| File under:
Poso bombing linked to capture of hard boyz
A bomb blast that occurred at the Pura Agung Natanaraga building in Poso, Central Sulawesi, at about 07:45 on Friday is believed to be linked to the arrest of terror perpetrators a few hours earlier, police said.

"We will develop the investigation in order to determine whether this morning`s bomb blast has something to do with some terror perpetrators captured earlier," spokesman of the Police Headquarters Senior Commissioner Bambang Kuncoko said on Friday.

However, Bambang could not elaborate on the number of terror perpetrators apprehended several hours before the bomb blast and the location of their capture.

He admitted there was an exchange of fire between the perpetrators and police personnel before the former were captured in a technical and tactical operation by local security forces.

The bomb was a low explossive designed to intimidate and exert more pressure on the public in a bid to trigger unrest among the people in Poso.

Police and military personnel had launched an operation to hunting down the alleged perpetrators of the bomb blast.

In addition to a possible intimidation, the police also alleged that the incident which injured a resident identified as I Negah Suliasta was also designed to divert the security agencies` attention.

In fact, the situation and condition of security in Poso and Central Sulawesi in general are actually under control.
Posted by: Dan Darling || 03/11/2006 03:48 || Comments || Link || E-Mail|| [336070 views] Top|| File under:
Syria-Lebanon-Iran
Iran: Nukes for Oil Threat
Iran on Saturday explicitly warned for the first time that it could use oil as a weapon if the U.N. Security Council imposes sanctions over an Iranian nuclear program that the U.S. and others suspect is trying to produce atomic bombs.

Later in the day, diplomats said Russia is pushing for a new round of international talks to be held away from U.N. headquarters, apparently hoping to head off a showdown in the council.

Iranian Interior Minister Mostafa Pourmohammadi raised the possibility of using Iran's oil and natural gas supplies as a weapon in the international standoff and also noted Iran's strategic location at a chokepoint for a vital Persian Gulf oil route.

"If (they) politicize our nuclear case, we will use any means. We are rich in energy resources. We have control over the biggest and the most sensitive energy route of the world," Pourmohammadi was quoted as saying by the official Islamic Republic News Agency.

Iran is the No. 2 producer in the Organization of Petroleum Exporting Countries after Saudi Arabia. It also lies on one side of the narrow Strait of Hormuz, a key passage for most of the crude oil shipped from the Persian Gulf nations.

Pourmohammadi's statements were the most specific yet in a series of threats issued by Iranian officials as the Security Council discusses how to cajole Iran into reimposing a freeze on uranium enrichment and fully cooperating with a U.N. probe of its suspect nuclear program.

Iran's government denies it is trying to develop atomic weapons, saying its program is intended only to produce fuel for nuclear reactors that generate electricity.

Tehran insists the Nuclear Nonproliferation Treaty gives it the right to enrich uranium for reactor fuel, even though the process also can produce the fissile material needed to make atomic bombs.

Russia, which has economic and political ties to Iran, has been trying to mediate a settlement and avoid U.N. sanctions. It is thought to fear Iran could spurn negotiations entirely at a time when the West fears the Islamic state is determined to obtain atomic weapons.

In Vienna, Austria, a Western diplomat told The Associated Press that the Kremlin is trying to arrange talks March 20 among the five permanent Security Council members - the United States, China, Russia, Britain and France - and Germany.

The meeting is envisioned for Vienna because Russia wants to take the focus off the council's deliberations in New York, said the diplomat, who agreed to give details of the confidential discussions only on condition of anonymity.

Russian Foreign Minister Sergey Lavrov floated the idea of multilateral talks on Iran earlier in the week but did not suggest a date or venue. On Friday, John Bolton, America's ambassador to the Security Council, also said continuing consultations made "a lot of sense."

But the Western diplomat suggested Washington wants the main focus to remain on the Security Council, emphasizing that route was approved in January by Lavrov and the foreign ministers of the other permanent members.

The five permanent council members considered proposals Friday on how to get Iran to answer questions about its nuclear program, abandon uranium enrichment and stop construction on a reactor.

The five planned another meeting Monday morning to look at a revised draft of a resolution involving Iran, the Western diplomat said.

Another diplomat who had seen the draft told AP it calls on Iran to halt construction of its heavy-water reactor and stop all uranium enrichment, but does not contain any threat of punishment against the Iranians.

The lack of a threat is a clear effort to get Russia and China on board. If that does not happen, Bolton and other senior U.S. officials have suggested Washington might try to rally its allies to impose their own targeted sanctions.

Posted by: Captain America || 03/11/2006 16:51 || Comments || Link || E-Mail|| [336085 views] Top|| File under:
Iran may play oil card
With the stage set for a high stakes U.N. Security Council debate next week on possible sanctions for Iran's nuclear program, Tehran on Wednesday warned the United States that it too can inflict "harm and pain" and hinted its weapon could be oil.

The sharp statement, which followed a warning this week by Vice President Dick Cheney that Iran could face "meaningful consequences," came on a day when the U.N. nuclear watchdog agency concluded a series of meetings on Iran and forwarded its report to the Security Council.

The report by the International Atomic Energy Agency's director general Mohamed ElBaradei found that after nearly three years of inspections, the nuclear agency remains unable to rule out the possibility that Iran still has secret nuclear activities, which could include work related to uranium enrichment and efforts to adapt weapons to carry a nuclear bomb.

The IAEA board of governors last month reported Iran to the Security Council pending ElBaradei's report. The IAEA demanded, among other things, that Tehran cease all nuclear enrichment activities, answer all outstanding questions about its nuclear program and ratify a protocol that allows more wide-ranging inspections. But Iran ignored the demands.

Economic actions are unlikely in the near-term from the Security Council. And on Wednesday, the foreign minister of Russia, which has veto power, disparaged their use as a diplomatic tool.

However, the referral of Iran's case to the U.N. council in New York opens a chapter Iran has sought to avoid.

A.H. Soltanieh, Iran's ambassador to the International Atomic Energy Agency, told the gathered ambassadors in Vienna on Wednesday: "The United States has the power to cause harm and pain, but the United States is also susceptible to harm and pain."

Asked if Iran, the world's fourth largest oil supplier, would use its oil exports as a weapon to punish the West, Javad Vaeedi, deputy head of Iran's National Security Council said that "if the situation changes we will have to review our oil policies."

Meanwhile, Undersecretary of State Nicholas Burns, testifying before Congress, said Iran "directly threatens vital American interests" and Washington planned "a concerted approach (in the council) … that gradually escalates pressure on Iran."

At the same hearing, Robert Joseph, undersecretary of state for arms control and international security, was asked whether the administration was prepared to launch a military effort. Joseph replied that President Bush "has made clear that there are no options off the table."
Posted by: Dan Darling || 03/11/2006 03:57 || Comments || Link || E-Mail|| [336070 views] Top|| File under:
Terror Networks
Penultimate Zarqawi primer, Part 2
What he had to say, he typed into the computer. He waited until the e-mail had disappeared into virtual space. Then Abu Osama al-Sudani set off. To the wardrobe, to the safe, across the hallway, past the nursery, through the front door and out into the night, where his trace vanished in the darkness. Abu Osama's wife knew nothing of all this. When she woke up the next morning, she desperately contacted relatives, friends and finally the police. But Abu Osama did not resurface.

Two months later, the phone rang. "Your husband has been killed in Iraq," said an unfamiliar voice. "In Iraq? Killed?"

"Your husband was killed. He is a martyr."
Continued on Page 49
Posted by: Dan Darling || 03/11/2006 04:24 || Comments || Link || E-Mail|| [336097 views] Top|| File under:
Penultimate Zarqawi primer, Part 1
This is the story of a man who set out to liberate his people from servitude and sin. It is the story of a hoodlum and drunkard who found strength in religious faith and then used that faith to cudgel unbelievers. It is a story with no foreseeable end – even if the man were to die today, the world would be struggling with his legacy for a long time to come. It is the story of Ahmad Fadeel al-Nazal al-Khalayleh, better known as Abu Musab al-Zarqawi, the most dangerous man in the world. Today, no one is quite sure how this story began.

But if it began at any specific point, then on the afternoon of August 19, 2003 on Canal Street, in the north of Baghdad, when a gardener with dusty hair and blood-streaked overalls stumbled onto the street. As he died, he was holding a hoe in his hand. He had probably been weeding the lawn in front of U.N. headquarters when a van packed with 1000 kilograms of explosives blew up below the office window of Sergio de Mello, the U.N. special representative in Iraq. De Mello himself lay trapped in the rubble. Rescue workers kept giving him water. When his strength began to wane, he sent a final message to his family. Just over an hour later, he bled to death.

Continued on Page 49
Posted by: Dan Darling || 03/11/2006 04:23 || Comments || Link || E-Mail|| [336076 views] Top|| File under:
More Rakan bin Williams drivel
On March 10, 2006, the Global Islamic Media Front (GIMF) posted, on the Islamic websites, a final warning to the American people, on behalf of "Rakan Ben Williams" who defines himself as "Al-Qaeda under cover soldier, USA [sic]."

It is not clear exactly who is behind this name. Moreover, according to a previous statement by GIMF public relations bureau director Saif Al-Din Al-Kinani on the GIMF Internet newscast Sout Al-Khilafa, GIMF is not affiliated with Al-Qaeda. [1]

But on November 8, 2005, the London daily Al-Sharq Al-Awsat reported: "The Global Islamic Media Front has threatened [the West] on the Internet by means of its new soldier, whom it calls Rakan Ben Williams, and whom it claims is a white Englishman who converted to Islam." [2]

Also, on November 24, 2005, the GIMF posted on the Islamic websites a similar warning, under the same name, that included an explicit threat to assassinate Italian Prime Minister Silvio Berlusconi, Australian Prime Minister John Howard, Japanese Prime Minister Junichiro Koizumi, British Prime Minister Tony Blair, and U.S. President George W. Bush, when the time comes, with a clear mention of the possibility of doing so after they complete their current terms of office. Although this communiqué was directed to these leaders, it noted that it referred to all Western leaders, and included special mention of Berlusconi. At its conclusion, the communiqué said that it had been written by "the one who thirsts for the blood of the Crusaders, the secret soldier of Al-Qaeda, Rakan Ben Williams, Italy (the Vatican)." [3]

In the following warning, Rakan Ben Williams warns that, unlike after the 9/11, Madrid, and London attacks, which are still being investigated, "[after] the coming attack there will be no one to analyze and investigate, because the mind and the heart will be unable to comprehend it… This will not be a single operation", the report added, "but two; one bigger than the other, but we will begin with the big one and postpone the bigger one, in order to see [how] diligent the American people is [in preserving] its life. If it chooses life, [it must] carry out the demands of the Muslims, and if it chooses death, then we are its best perpetrators." The warning appeared in Arabic and in English.

The following are excerpts from the original English version: [4]

The Last Warning to the American People (Rakan Ben Williams)

"I discern your wonder about this warning in which you do not quite recognize what to make of it. You are probably asking: Why would Al-Qaeda Organization announce its upcoming operations inside the mainland? Why the repeated warnings? Originally by the commander in Chief of Al-Qaeda (the victorious, by the grace of Allah), followed by the same warning through his trusted deputy, and now by Rakan Williams (Al-Qaeda's under cover soldier in the west).

"What could be the theme?

"What exactly is being planned?

"Could it be another one of Al-Qaeda's tricks?

"How would anyone in a right mind, while in the preparation stages, discloses the objectives? Let alone before completing the arrangements! Military experts would fully agree that such a disclosure would only come out from an insane.

"However, coming from Al-Qaeda, a disclosure like this reflects one thing and one thing alone: full faith and trust in Allah. Ultimate faith in Allah and His infinite power, He (Allah) is the only true protector and helper. The conviction in our men and their unexpected abilities to prepare and carry out such missions comes second to next in our trust in Allah.

"You ought not to be intolerably upset; for whoever survives this upcoming blow will have a probability to learn an amazing lesson in the art of conducting 'expeditions.'

There Will Be Two Operations in the U.S.

"Despite the fact that the New York, Washington, Madrid, and Londonexpeditions have been carried out a few years back. The search for clues on how they were conducted in such a successful manner is still going on and reports upon reports are still being written about them. However, the next expedition might not find someone who can provide analysis for. The top intellects, strategists, and analysts, will be totally clueless as to how to explain what occurred. Let me also inform you that we are talking about two operations, not one. The scale of one of them is larger than the other but both are large and significant. However, we will start with the smaller, and temporarily put the larger on hold to see how serious the Americans are about their lives. Should you value your own life and security, accept Muslims' demands, but if you shall prefer death (over giving in to Muslims' demands). Then, we, by the grace of Allah, are the best in bringing it (death) to your door steps.

Bush and His Clan are Incapable of Protecting You

"Do not put your hopes on Bush and his clan, they are incapable of protecting you, and if they think they are, let them foil or stop the two upcoming operations, and punish those who are responsible for them. But if they could not identify and foil the devastating events coming your way, you must ask yourselves: How long will we continue allowing ourselves to be slaughtered with full advance knowledge of our fate?

"Let me now inform you why we opted to inform you about the two operations and your inability to stop them before they are carried out. The reason is simple; you cannot uncover or stop them except by letting them be carried out. Furthermore, the best you could do would be to accelerate the day of carrying out the operations. In other words, if we schedule the operation to take place tomorrow, the best you could do is to make it happen today.

Your Homeland Security Agency Must Surrender

"This indeed is a sweet situation to be in. It is a win-win all the way for us. It is the ultimate control and the most stunning way to stop an operation (accelerating it with the same impact). What we are saying is this: You will have a choice of either let us carry it out on our own schedule and with our own hands or allow your own intelligence apparatus to cause it to happen. This second choice will cause a level of dissatisfaction (with your decision makers) to reach its highest level. Therefore, your Homeland Security Agencies would have no choice but to surrender and wait for the inevitable to happen.

"I will not give any more clues; this is enough as a wake up call. Perhaps the American people will start thinking about the magnitude of the danger that is coming their way.

American States Far Away From Washington, D.C. are Helpless

"O' you helpless Americans, especially those living in States far away from Washington, D.C.! Your country is comprised of many States that should not have anything to do with Muslims. Take the State of Arizona for example; what does this State have to do with killing Muslims in Palestine, Afghanistan, and Iraq? What interest of theirs serving, helping, and siding with the Jews and Israel?

"If some members of your Congress and Senate are being used as Jewish tools manipulated by Israel, why do you bear the consequences?

"Why do you bring death and destruction to your homes and lives in an apparent sacrifice for a handful of dishonest men and women?

"They took advantage of your state of unawareness to advance their own agenda. They have built and strengthened the State of Israel while bringing adversity and destruction to you in the process. Therefore, the net result for you is death, losses and insecurity. But for them is wealth, fine and secure life. You have sent your loved ones to die in the Hell of Iraq not to bring you security but to bring security to the State of Israel. But the sad thing is that the pain will not stop at the loss of your loved ones in Iraq or Afghanistan, but the pain will even be greater when death and destruction comes once more to you in your own homes, by the grace of Allah.

We are Awaiting Orders from Our Commander Osama Ben Laden

"The operations are ready to go, we are just waiting for orders from the commander in chief, Osama Ben Laden (may Allah preserve him). He will decide whether to strike or to hold. We swear by Allah that there are so many tricks and tactical maneuvers that will make your heads spin, by the grace of Allah. You will be brought to your knees, but not until you lose more loved ones and experience significant destruction.

"Now is the time to wake up and dust off this state of complacency and ineffectiveness to save yourselves and your loved ones from catastrophes sure to come your way. Remove war mongers from positions of power and throw them in prisons, where they belong. Rid yourselves of 'the Jewish pests' that brought nothing to you but adversity and loss of lives and wealth. They have deceived you for many years, it is time now you turn the table on them and make an example out of them.

"Rid yourselves of media crafters who deliberately kept you in the dark for so long and made a mockery of you before the rest of the world. Boycott NBC news and dismiss its Jewish CEO, Fred Silverman. Do the same to INC news and fire its Jewish owner, Leonard Goldstein, the same is true for CBS and its owner William Bailey. Find credible media outlets that bring nothing to you but facts. Unfortunately you won't find any in your country. Do you know why? Because your rogue State fights any media dedicated to the truth, no matter how small it is.

Watch Al-Jazeera and Visit Mujahideen Websites to Get Educated

"Visit Mujahideen web sites to get to know who they are. You will see for yourselves that they are not what your media outlets made you believe they are. If you cannot do that, the least you could do is to watch Al-Jazeera Channel; there you might get 20% or less of the truth about the war zones. Resent the corrupted politicians in Washington, D.C. and demand justice, if they do not give in to your demands, you must declare autonomy so you may live in peace and security.

"This is the last warning you will receive from us. Consequently, if you ignore it, we regret to inform you that we will carry out devastating operations against the States of America and we will not show mercy whatsoever, you would have brought destruction to yourselves. Do not ever forget, you have rejected the truce which was offered to you by Muslims; you have supported the thieves of the white house and blessed their adventures. Therefore, you get nothing from us short of similar treatment; for only blood for blood.

"May Allah facilitate a way for us to spill the blood of the occupiers and cut off the heads of the aggressors. Allah has full power and control over all of His affairs, but most mankind knows not.

"Rakan Ben Williams

"Al-Qaeda under cover soldier

"USA"
Posted by: Dan Darling || 03/11/2006 03:30 || Comments || Link || E-Mail|| [336087 views] Top|| File under:
Rakan bin Williams issues final warning to US
A message entitled "The Last Warning to the American People," composed by a purported al-Qaeda "under cover soldier" in the United States, Rakan bin Williams, and distributed in both Arabic and English by the Global Islamic Media Front, an al-Qaeda mouthpiece, today, March 10, 2006, warns of an impending twin attack on U.S. soil. He states: "The scale of one of them is larger than the other but both are large and significant. However, we will start with the smaller, and temporarily put the larger on hold to see how serious the Americans are about their lives." Bin Williams also claims that the operations have been prepared and await only the execution order from Usama bin Laden.

The warning taunts analysts and intelligence operatives to discover the details of the "next Expedition," and references the inability to find clues to the attacks in New York, Washington, Madrid and London to be pondered. In addition, bin Williams cites the refusal of the U.S. government to accept the "truce" extended by Usama bin Laden, and argues that this denial, coupled with the government seeking to empower Israel at the expense of Muslims and the media's alleged obfuscation of truths of the war abroad as the justification for the intended attack. Bin Williams asks: "O' you helpless Americans, especially those living in States far away from Washington, D.C.! Your country is comprised of many States that should not have anything to do with Muslims. Take the State of Arizona for example; what does this State have to do with killing Muslims in Palestine, Afghanistan, and Iraq? What interest of theirs serving, helping, and siding with the Jews and Israel?"

As a means to avoid the "catastrophes," the warning calls upon the American people to boycott the ABC, CBS and NBC media-networks, visit mujahideen websites, and "[r]esent the corrupted politicians in Washington, D.C. and demand justice, if they do not give in to your demands, you must declare autonomy so you may live in peace and security."

In the past few months the name of Rakan bin Williams has appeared in Global Islamic Media Front publications warning of impending attacks, but not specifying a particular target. The introduction of bin Williams warns of attacks by Western European converts to Islam, in addition to another message threatening Italy and Prime Minister Silvio Berlusconi. What was to be the last in the series concerning the "secret soldier if al-Qaeda," a GIMF author speculated that the coming operation entered its operational phase.
Posted by: Dan Darling || 03/11/2006 03:29 || Comments || Link || E-Mail|| [336067 views] Top|| File under:
Binny and Ayman still in touch with legions via internet
When they raided what they had been told was "Al Qaeda's command center" in a remote compound in South Waziristan's Shakai valley in June 2004, Pakistani special forces made a surprising discovery.

In a secret basement, the officers collected a treasure trove of computer equipment, including several laptops, printers and CD burners, as well as advanced video equipment.

While this discovery provided Pakistani and American counter-terrorism officials with a unique insight into al Qaeda's operations after 9/11, it only confirmed what they already knew about the organization's heavy reliance on modern information technology and, more specifically, the Internet.

After relying heavily on fixed — and thus vulnerable — Web sites until early 2002, al Qaeda quickly switched to hiding its online operations within more legitimate bulletin boards and Internet sites offering free upload services or connecting through such popular social network sites as Orkut and MySpace.

This technique of "parasiting" Web sites makes it harder for law enforcement services to track them and shut them down.

But while this capacity to network and spread propaganda represents a clear security risk, the most dangerous and stealthiest use of the Internet by al Qaeda is for communication, training and planning purposes.

From the Bali bombing in 2002 to the London attacks last July, every major terrorist operation undertaken by Osama bin Laden's organization since 9/11 involved extensive and clandestine use of the Internet.

British security services have established that the man considered to be the "cell leader" of the July 7 London bombings, Muhammad Siddique Khan, had communicated with several contacts in Pakistan through his own Yahoo! account.

According to Pakistani intelligence sources, the use of free and anonymous e-mail services such as Yahoo! or Hotmail by al Qaeda operatives is widespread.

To avoid being intercepted, the messages are not sent but saved in the account's draft box.

They can then be retrieved by other operatives by simply logging on to the same e-mail address — with a shared password.

This technique makes it impossible for intelligence services such as the British GCHQ or the American NSA to read these messages without hacking into the servers themselves, which they are legally prohibited to do.

And even if they do read these messages, intelligence services worldwide are confronted with a second hurdle: Al Qaeda's operatives speak in code words which makes it impossible for any outsider to understand their true content if they have not penetrated the organization already.

Such "intelligence breaks" are extremely rare, but not unheard of. In October 2001, the British police arrested a French computer engineer linked to a major al Qaeda cell in Europe.

Kamel Daoudi was found in possession of a "codebook" that later enabled Western intelligence services to decrypt thousands of e-mails and phone conversations that they had previously intercepted but had not been able to crack.

Pakistani intelligence sources also tell ABC News that even bin Laden and Zawahiri still use these e-mail services to send their directives through the Internet.

Not directly, of course, but through intermediaries, usually bodyguards, who are sent on foot from the leaders' clandestine locations to the nearest house or cybercafé, where they simply log on and write their messages.

One of the most striking features of the remote Afghan-Pakistan border is the wide availability of Internet services, either private dial-up or cybercafés.

While hardly accessible by land or air, the town of Chitral — in Pakistan's remote Northern Areas — where Pakistani intelligence still believes that bin Laden spends his summers, has several cybercafés.

Beyond communications, al Qaeda is increasingly using the Internet for operational purposes.

Following the loss of Afghanistan as a sanctuary and training ground, the terrorist organization put thousands of pages of its training online.

From the making of an IED or deadly chemical weapons to the staging of an ambush, the Internet has now become al Qaeda's "virtual training ground."

Worse, according to French counter-terrorism officials, existing jihadi networks are taking their reliance on the Internet for operational purposes to a completely new level.

When they dismantled a network of Islamic militants linked to Abu Musab al Zarqawi's "Al Qaeda in Iraq" last fall, French authorities made a startling discovery.

One of the militants, Kaci Warab, had spent several months in a facility operated by Zarqawi followers near Tripoli, Lebanon, to be trained on detonator designs far more complex than anyone had seen thus far.

One of these designs, according to French counter-terrorism sources, involved the use of Web-capable cellphones which could be "activated" (thus detonated) remotely over the Internet from anywhere in the world by punching a password on a Web site.

Because it indicates a strong focus on operations involving the simultaneous detonation of dozens (if not hundreds, as seen in Bangladesh last year) of bombs throughout the world, this brand new usage of the Internet is causing a lot of worries among intelligence and law enforcement officials worldwide.

But beyond these specific operational considerations, there is no doubt that al Qaeda has been highly successful in using the Internet to not only survive the global war on terror but expand its "biomorphic" and deadly nature. It is one of the cruelest ironies that our most ardent enemies have become so skillful at turning our society against ourselves.

It's not much of a stretch to say that when al Qaeda was created in 1988 it became something of a "terrorist Internet Service Provider" linking together various elements of the worldwide jihadi community that had fought against the Soviets in Afghanistan in the 1980s.

To pursue this objective, bin Laden and his deputy Ayman al Zawahiri set up a unique structure whose essence was less an ideology than a function: connecting.

At its core, al Qaeda is a worldwide directory, a "global grid" linking together thousands of disparate human, financial, military, intellectual and technical resources around a central mission.

Throughout the 1990s, with its training camps and discreet networking around the world, al Qaeda weaved a complex web linking together businessmen, clerics, fighters, journalists and criminals, some of whom belonged to terrorist groups that ranged from Algeria's "Groupe Islamique Armé" to Pakistan's "Jaish Muhammad."

This function took on a whole new dimension with the advent of the Internet. European and Pakistani intelligence sources say a former militant trained in bin Laden's camps in Afghanistan has revealed that al Qaeda started using the Internet as early as 1993, even conducting online conference calls in 2000.

A Pakistani intelligence officer on duty at the border with Afghanistan in late 2001 recently told ABC News that "almost every Arab that we arrested in Pakistan in 2001 and 2002 was in possession of a laptop computer."

Now on the run, bin Laden's organization is even more virtual, which often means more dependent on the World Wide Web to spread propaganda and plot operations.

It is also one of the main reasons why, despite the many blows that it received since 9/11, many analysts believe the organization's operational capabilities have not truly diminished.

As the CIA and its allies closed some of these links, al Qaeda was able to use the Web to either redirect those links or activate others. This has occurred especially in countries such as Pakistan and Iraq, where Western intelligence agencies have considerable trouble operating.

The most visible part of al Qaeda's online presence involves the spread of statements and propaganda, which have spearheaded the explosion of jihadi Web sites in the past four years.

Law enforcement officials in Europe report that the number of such Web sites went from a dozen on Sept. 10, 2001, to close to 5,000 today.

While only a handful are currently operated by al Qaeda officials or militants, they serve a crucial purpose by "spreading activation" and nourishing the outrage or the global Muslim community, therefore laying the groundwork for al Qaeda's fundraising and recruitment activities.
Posted by: Dan Darling || 03/11/2006 03:25 || Comments || Link || E-Mail|| [336075 views] Top|| File under:
Who's in the News
86
[untagged]
Bookmark
E-Mail Me
The Classics
The O Club
Rantburg Store
The Bloids
The Never-ending Story
Thugburg
Gulf War I
The Way We Were
Bio
Merry-Go-Blog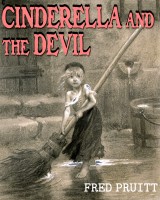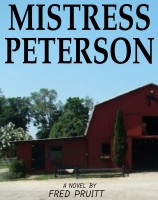 On Sale now!


A multi-volume chronology and reference guide set detailing three years of the Mexican Drug War between 2010 and 2012.

Rantburg.com and borderlandbeat.com correspondent and author Chris Covert presents his first non-fiction work detailing the drug and gang related violence in Mexico.

Chris gives us Mexican press dispatches of drug and gang war violence over three years, presented in a multi volume set intended to chronicle the death, violence and mayhem which has dominated Mexico for six years.
Click here for more information


Meet the Mods
In no particular order...


Steve White
Seafarious
tu3031
badanov
sherry
ryuge
GolfBravoUSMC
Bright Pebbles
trailing wife
Gloria
Fred
Besoeker
Glenmore
Frank G
3dc
Skidmark



Better than the average link...



Rantburg was assembled from recycled algorithms in the United States of America. No trees were destroyed in the production of this weblog. We did hurt some, though. Sorry.
3.235.188.113

Help keep the Burg running! Paypal: