Africa North
Libya dismantles trafficking ring
[Bangla Daily Star] Libyan security forces said on Thursday they had dismantled a human trafficking network smuggling

undocumented Democrat

s from Bangladesh and Somalia.

Hussein al-Sahli, who headed the investigation, said five members of the network were

tossed in the clink

at a farm on the outskirts of the eastern city of Benghazi, where 52 people were being held captive.

"The network was bringing

undocumented Democrat

s across the Egyptian-Libyan border with the help of Libyan drivers and the owner of the farm," he said.

The gang lured its victims with promises of safe passage and employment opportunities in the North African nation only to kidnap them in the hope of obtaining ransom payments from their relatives, he added.

The ring leader, a Bangladeshi, confessed to bringing more than 200

undocumented Democrat

s from his country in the past three months.

Sahli said the Libyan farmer would pay the smugglers to use the Somalis as slaves.

Meanwhile,


...back at the sea battle, the Terror of the Baltic's career had come to an abrupt and watery end...


state news agency LANA reported that revolutionary brigades

jugged

150 illegal Somali immigrants in Tajura, a coastal suburb near the capital.

For years, Libya has been a destination and a transit country to European shores for hundreds of thousands of African immigrants.

Posted by: Fred || 03/17/2012 00:00 || Comments || Link || E-Mail|| [357 views] Top|| File under: Narcos
Clashes over Federalism Kill One in Libya
[An Nahar] Clashes pitting backers and opponents of federalism in the eastern Libyan city of Benghazi killed one person and

maimed

at least five on Friday, a medical official said.

"One person was killed and at least five others were

maimed

," Basma Mohammed told Agence

La Belle France

Presse.

The chairman of the Supreme Security Committee of Benghazi, Fawzi Wanis, said "matters were brought under control and the

festivities

between the two sides are over."

But he said there had been no fatalities, only that two people had suffered gunshot wounds and three others had been knifed or stoned.

The violence erupted
after hundreds of people demonstrated in favor of federalism, a political project that calls for the division of the country into three self-governed regions, an Agence

La Belle France

Presse journalist at the scene said.

After Friday prayers, the marchers went to Freedom Square, where Ahmed Zubair Senussi, who is calling for autonomy in the oil-rich east of the country, delivered a speech.

Stones and gunfire were exchanged in

festivities

between those who favor a federal system of governance and those who, like the ruling National Transitional Council, reject the idea.

Posted by: Fred || 03/17/2012 00:00 || Comments || Link || E-Mail|| [334 views] Top|| File under: Arab Spring
Arabia
Qaeda suspects kidnap Swiss woman: Yemeni officials
[Dawn] Suspected al-Qaeda

hard boyz

have kidnapped a Swiss woman and are holding her in the southeastern province of Shabwa, a provincial chief and a security official told AFP on Friday.

"A Swiss woman was

kidnapped

in Hodeida (on the Red Sea coast) by

gunnies

who moved her to Shabwa province," the official told AFP on condition of anonymity.

"According to our information, al-Qaeda is responsible for the abduction,"he added.

According to the official, the kidnappers are "demanding the release of two Al-Qaeda

hard boyz

jugged

in Hodeida." He gave no further details.

A security official also blamed al-Qaeda for the abduction.

"The kidnapping bears the hallmark of al-Qaeda," he told AFP.

According to him, only a well-organised group like al-Qaeda could have undertaken such an operation, which involved abducting the woman in Hodeida and then moving her across three provinces to Shabwa.

Shabwa is a stronghold of loyalists of the jihadists' local affiliate Al-Qaeda in the Arabian Peninsula, whose

hard boyz

fight under the banner of Partisans of Sharia.

The Swiss foreign ministry confirmed that a Swiss national was

kidnapped

in Yemen, in a statement released on Friday.

The identity of the victim was not revealed but the Swiss foreign ministry said they were informed of the abduction late Wednesday and immediately made contact with competent authorities in Yemen.
Posted by: Fred || 03/17/2012 00:00 || Comments || Link || E-Mail|| [710 views] Top|| File under: al-Qaeda in Arabia
Bangladesh
Ex-ISI chief admits funding BNP polls '91
[Bangla Daily Star] Former ISI chief Asad Durrani has admitted funding BNP during the 1991 parliamentary elections.

The admission came during a Pakistain Supreme Court hearing on the spy agency's mandate on Wednesday.

A three-member bench of the apex court headed by Chief Justice Iftikhar Muhammad Chaudhary grilled the former spy boss on Inter Services Intelligence's funding for politicians both in and outside Pakistain.

Recently a UAE-based daily had alleged that ISI paid Rs 50 crore to BNP Chairperson
Khaleda Zia
Three-term PM of Bangla, widow of deceased dictator Ziaur Rahman, head of the Bangla Nationalist Party, an apparent magnet for corruption ...
ahead of the 1991 elections in which the party won and formed the government.

There are allegations that the ISI has been active in Bangladesh whenever BNP has been in power (1991-96) and later during 2001-06.

The spy agency was also alleged to have launched a campaign from Bangladesh to destabilise the Northeast by patronising and providing logistic support, including funds, to the

beturbanned goon

groups operating from Bangladesh.

The ISI is alleged to have supported a network in Bangladesh, which includes Jamaat-e-Islami
...The Islamic Society, founded in 1941 in Lahore by Maulana Sayyid Abul Ala Maududi, aka The Great Apostosizer. The Jamaat opposed the independence of Bangladesh but has operated an independent branch there since 1975. It close ties with international Mohammedan groups such as the Moslem Brotherhood. The Jamaat's objectives are the establishment of a pure Islamic state, governed by Sharia law. It is distinguished by its xenophobia, and its opposition to Westernization, capitalism, socialism, secularism, and liberalist social mores...
, BNP and Northeast rebel groups during the BNP's rule.

Posted by: Fred || 03/17/2012 00:00 || Comments || Link || E-Mail|| [349 views] Top|| File under: Govt of Pakistan
'Carjacker' killed in gunfight with police
[Bangla Daily Star] An alleged mugger was killed in a shootout between police and a gang of carjackers in the capital's Mohammadpur yesterday.

After the fight, police recovered a private car, which had been hijacked last week while carrying an additional DIG of police on Khilji Road in Mohammadpur.

Around 4:00am, a plainclothes team of Mohammadpur police signalled a silver coloured car without registration plate to pull over in front of Allahkarim Jame Mosque at Basila. The vehicle matched the description of the one hijacked from Khilji Road.

"The car, with four youths on board, defied the signal and sped away, prompting the police team to be in its pursuit," said Senior Assistant Commissioner Mashiur Rahman of Detective Branch.

Soon, separate teams of DB and Rapid Action Battalion
received calls for backup and joined the chase. The car finally came to a halt when it crashed into a power pole near the Basila Bridge.

Mashiur said the criminals opened fire on the police as soon as they got out of the car, forcing the law enforcers to respond in kind.

Mahmudul Islam, officer in charge of Mohammadpur Police Station, said at least 30 rounds of ammunition were fired during the hour-long

shootout

.

The law enforcers found one carjacker dead at the scene and recovered a pistol, two knives and a police signal light. The other three hijackers, however, managed to flee the area.



The dear departed

, Nazrul Islam, was accused in at least seven cases including four on murder charges, police claimed.

On March 8, Additional DIG Abu Musa Md Fakhrul Islam and some relatives were returning home after visiting a family member at a city hospital. They were stopped on Khilji Road in Mohammadpur by a group of men posing as

coppers

. After forcing the passengers to exit the vehicle, the gang snatched their valuables and made off with the car.

Posted by: Fred || 03/17/2012 00:00 || Comments || Link || E-Mail|| [392 views] Top|| File under:
5 robbers killed in 'shootout'
[Bangla Daily Star] At least five dacoits including two ringleaders of robbery gangs were killed in a "shootout" with

Rapid Action Battalion

personnel in Morabhola canal of the Sundarbans yesterday.


Oh, not in the canal! Oh wait. Where?

It's the Sundarbans. One must choose between the man-eating crocodiles, the man-eating tigers, or the dacoits. This time the dacoits lost.

The dead are


a bunch of bad boyz you're not going to remember tomorrow...

ringleaders Jihad, 40, and Sohag Farazi, 35, Al-Amin, 30, Asadul Boyati, 32, and Belal, 30, of different villages in Rampal and Sharonkhola upazilas.


So not only can't you find the upazilas on any decent map, you certainly won't find the villages therein...

The law enforcers also recovered 11 arms including a single barrel shotgun, three rifles, one pistol and two airguns and 250 bullets from the spot.
Acting on a tip-off,


Mahmoud the Weasel collects another ten-spot...

a joint team of Rab-8 and Rab headquarters led by Maj Sabbir Rahman Osmani conducted a drive at the canal under Sharankhola range of the mangrove forest


It's a jungle out there, bud.

around 9:00am, said Rab.


Does the RAB get double-time for anything after 6 am?

RAB men work for the cool uniforms and the cooler sunglasses. And the glory -- definitely the glory. What need have such men for time-and-half for overtime?

The Rab team for the first time in such a drive used a chopper


You think 'helicopter' but I suspect a bladed device...

to trace the robbers promptly, mentioned Maj Sabbir.



Spider senses tingling at the proximity of

the law enforcers, the dacoits opened fire on them.


The dacoits couldn't hit the broad side of a mangrove forest, of course...

The Rab members retaliated


As they were honor-bound to do...

triggering the hour-long "

shootout

."


"Hey Sarge, can we stop the shootout? It's been an hour already!"
"Yeah, the local donut-eaters have had enough practice. Wrap it up."

At one stage the gang members were forced to retreat.


As if they'd never been there in the first place...

The Rab men then searched the spot


"Which spot?"
"THAT spot. And that one. And that one. And that one. And that one over there."

and found the five dead bodies.


Right where they left them...

A team of Sharankhola police reached the scene at noon


Well after the RAB boys were back home and snug in their beds...

and had been on their way back to Sharankhola with the bodies and recovered arms.


The RAB doesn't bother to collect mere dacoits, saving their effort for Purba Bangler commies at the minimum...

Police sources said at least nine 10 gangs in the area are currently involved in abducting fishermen for ransom and looting their valuables.
Posted by: Fred || 03/17/2012 00:00 || Comments || Link || E-Mail|| [355 views] Top|| File under:
Caribbean-Latin America
1 dead, eight wounded in Rio Bravo shootout

For a map, click here

By Chris Covert
Rantburg.com

One unidentified individual was killed and eight others were hurt in a gun battle in Tamaulipas state between armed suspects and a Mexican Army patrol Friday afternoon, according to Mexican news accounts.

A Mexican Army patrol came under small arms fire from armed suspects in Santa Apolonia ejido near gaps leading to the village of Empalme around noon, sparking a three hour gunfight.

Santa Apolonia ejido is near Ciudad Rio Bravo, which is roughly six kilometers due east of Reynosa along Mexico Federal Highway 2, and is about three kilometers south of the US border.

From the reports, it is presumed that four armed suspects were hurt when the vehicle they were travelling in rolled over during a vehicle pursuit.

At the moment it is unknown if the shooting fatality is an armed suspect, or a civilian caught in the crossfire.

Four Mexican Army soldiers were wounded during the gunfight, and required evacuation to a Ciudad Rio Bravo medical clinic.

Chris Covert writes Mexican Drug War and national political news for Rantburg.com
Posted by: badanov || 03/17/2012 00:00 || Comments || Link || E-Mail|| [361 views] Top|| File under:
India-Pakistan
KP issues security directives to NGOs, foreigners
[Dawn] The Government of Khyber-Pakhtunkhwa


... formerly NWFP, still Terrorism Central...


on Friday issued fresh security directives to non-governmental organizations (NGOs) and their foreign employees.

According to the memo issued by the provincial home ministry department, representatives of the NGOs and foreigners have to take prior approval at least two weeks before entering the province.

The memo said that the measures were being taken to provide security to the foreigners.
Posted by: Fred || 03/17/2012 00:00 || Comments || Link || E-Mail|| [334 views] Top|| File under: Govt of Pakistan
A day after operation; 12 non-combatants found dead in Bara
[Dawn] People of Sipah area in Bara tehsil on Thursday found bodies of 12 non-combatants, including factory workers, who were killed during the security forces' crackdown on

turban

s, while three succumbed to critical wounds, it is learnt.

Sources told Dawn that most bodies were found in Yousuf Talab area, where security forces imposed curfew on Wednesday before the start of the crackdown.

They said some died after being buried alive under the debris of houses damaged by artillery shelling, while others were killed in crossfire while running for safe places.

Sources said Khiyal Mohammad, Riaz's eight-year-old son and Bashar Khan's small son, who suffered critical injuries, dies on Thursday, while Hikmat Kamarkhel, Shamim Kamarkhel, Janat Khan, Bashar Khan, Samiullah Kamarkhel, Niaz Bahadar and his wife, Meera Baz's grandson, boy Sheenai, Khan Gul, Kaki Jan and an unidentified person were among those whose bodies were found in the day. Dawn

Locals, who spoke to on condition of anonymity, said boy Sheenai was picked up by security forces Wednesday evening before his body was found in Yousuf Talab area next morning.

When contacted, the relevant officials didn't reveal how many

snuffies

were killed in the crackdown. However,


you can observe a lot just by watching...


locals put the tally at six.

It is also learnt that security forces on Thursday

placed in durance vile

at least 90 people, mostly in Yousuf Talab, Jansi, Speen Qabar and Mandai Kas areas.

Locals said suspected

snuffies

were seen moving out of these areas in large numbers towards Spera Dam, Akkakhel and Qambar Khel hours before the start of the Wednesday operation.

They also said many families left their areas for safer places during operation, while many more followed suit after curfew was relaxed for some hours on Thursday morning to let people shift the injured to hospitals.

In another incident, two suspected

snuffies

were killed and four injured, while three of their hideouts were destroyed when gunship helicopters targeted them in Ghaibi Neeka area of Sipab in Tirah Valley on Thursday.

Meanwhile,


...back at the bake sale, Umberto's Mom's cannoli were a big hit...


security force on Thursday

placed in durance vile

six suspected

snuffies

during a search operation in Warr Mamond tehsil, according to local political tehsildar Farmosh Khan. Dawn

Mr Farmosh told that the operation was begun in the wake of Wednesday's bomb

kaboom

, which killed five pro-government

rustics

in Warr Mamond.

He said security forces began search operation in various parts of the region and that sniffer dogs were also used for the purpose.

Sources said the

placed in durance vile

men were shifted to Qazi's guesthouse an undisclosed location for interrogation.

Local administration imposed curfew in Warr Mamond for the search operation.

Also in the day, security forces seized a large quantity of weapons, missiles and explosives and

placed in durance vile

three suspected

snuffies

during a search operation in Loe Mamond tehsil.

Bajaur Scouts commandant Colonel Shakil Janjua told

news hound

s that security forces backed by local peace committees conducted search operation in Lara Banda, Bara Banda, Niag Banda and others areas of the region.

He said the seized weapons included dozens of AK-47 rifles, a dozen Russian missiles, 20 mortar shells, 10 rocket launchers, four 14.5MM guns,

bomb

s,

boom jacket

s and thousands of live rounds.

Posted by: Fred || 03/17/2012 00:00 || Comments || Link || E-Mail|| [359 views] Top|| File under: Lashkar-e-Islami
'Taliban letter': Mansehra police put on alert
[Dawn] Police have been put on high alert after alleged letter from Taliban threatened attacks on coeducational schools and non-governmental organizations in Mansehra
...
a city and an eponymous district in eastern Khyber-Pakthunwa, nestled snug up against Pak Kashmir, with Kohistan and Diamir to the north and Abbottabad to the south...
district.

"We are not yet certain about the origin of the letter asking people to act against the NGOs, CD and video centres and schools where boys and girls were taught together, but we have put the police on high alert in the district," said district police officer Ijaz Ahmad Khan on Thursday.

He confirmed that he had also received a copy of the letter and a man was being questioned about it. He said that the language and style of the piece apparently didn't match with threatening letters sent by Tehrik-e-Taliban Pakistain in

Beautiful Downtown Peshawar

and other parts of Khyber-Pakhtunkhwa


... formerly NWFP, still Terrorism Central...


, but precautionary measures were being taken to cope with the threat.

The letter, a copy of which was also obtained by this correspondent, is addressed to public asking them to rise against NGOs, CD centres, mobile shops and coeducational schools or face explosive attacks.

"If you failed to rise against these evils within 10 days of the letter, we would launch our action," it warned.
Posted by: Fred || 03/17/2012 00:00 || Comments || Link || E-Mail|| [342 views] Top|| File under: TTP
'Ambulance drums had 200 kilos of heroin'
[Dawn] The substance found in eight drums seized by police from an Edhi ambulance on Feb 29 on a tip-off by the Edhi Foundation has tested positive as heroin, police said on Thursday.

The drums contained 200 kilograms of the substance, samples of which had been sent to the Pakistain Council of Scientific and Industrial Research (PCSIR) in Bloody Karachi


...formerly the capital of Pakistain, now merely its most important port and financial center. It may be the largest city in the world, with a population of 18 million, most of whom hate each other and many of whom are armed and dangerous...


and Islamabad for tests.

Quoting the report issued by the PCSIR, SSP-South Naeem Sheikh said the result confirmed the substance as crude heroin.

Saying that the drums had been sealed after taking the samples, SSP Sheikh clarified that it was estimated that the substance weighed over 200kg, based upon the fact that the weight of the consignment including the drums was around 241kg.

SHO Zafar Iqbal of the Kharadar

cop shoppe

said at the time of the seizure police had

placed in long-term storage

three men, including an Edhi ambulance driver.

He said the suspect, Habib Khan, during initial investigation revealed that he picked up the substance from Mawachh Goth and wanted to bring it to the city. The SHO did not disclose the specific location where the consignment was supposed to be delivered as, the police said, they were still working on the case.

A case (FIR 93/2012) was registered against the suspects under the anti-narcotics law at the Kharadar

cop shoppe

on behalf of the state.

Anwar Kazmi, a

front man

for the Edhi Foundation, said the recovery was made on the information of the foundation.

He said the driver had absconded with the Edhi ambulance (EA-3941) on Feb 29. Edhi volunteers intercepted the vehicle near Machhar Colony and took the driver with his two accomplices to Edhi's Tower Centre for further inquiries.

Later, all the three with the eight drums of the substance were handed over to the police, Mr Kazmi said.

The suspects were identified as Edhi driver Habib Khan, Gul Zurab Khan and Faqeer Muhammad, while the fourth accomplice, identified as Asghar, was declared absconder.

Posted by: Fred || 03/17/2012 00:00 || Comments || Link || E-Mail|| [714 views] Top|| File under: Narcos
Swiss couple 'escape' from Taliban captivity
[Dawn] A Swiss couple kidnapped from Balochistan



...the Pak province bordering Kandahar and Uruzgun provinces in Afghanistan and Sistan Baluchistan in Iran. Its native Baloch propulation is being displaced by Pashtuns and Punjabis and they aren't happy about it...


in July last year

beat feet

from Taliban captivity in North

Wazoo

, officials said on Thursday.

Olivier David Och and Daniela Widmer were brought to

Beautiful Downtown Peshawar

by a military helicopter. They were taken to the Corps Headquarters for questioning. They stayed there for some time before leaving for Islamabad.

Officials said that the couple had reported to security forces at the Thall checkpost on Esha-Razmak Road early in the morning. Sources said they had been left at a place some 100 metres from the checkpost.

The sources were not in a position to state with certainty if the couple had really

beat feet

or they had been 'released'. And if released then on what ground.

The banned Tehrik-e-Taliban Pakistain (TTP), which had

grabbed credit

for their kidnapping from Loralai, were quiet.

Military officials quoted the Swiss nationals as saying that they had

beat feet

late in the night and reached the checkpost in the Spilga area, about 12 km south of Miranshah
... headquarters of al-Qaeda in Pakistain and likely location of Ayman al-Zawahiri. The Haqqani network has established a ministate in centered on the town with courts, tax offices and lots of madrassas...
The couple's claim and the official version could not be verified from independent sources who said that back-channel negotiations had taken place for securing their release.

According to military

front man

Maj Gen Athar Abbas, the couple stated that they had

beat feet

from the kidnappers.

Prof Ajmal Khan, the kidnapped vice-chancellor of Peshawar's Islamia College University, indicated in a video released by his captors on March 7 that the government and the TTP had reached a deal for release of the Swiss couple.

Prof Khan, who has been in the Taliban captivity for 18 months, said in the video message that the government had agreed to release 100 imprisoned Taliban in exchange of the Swiss couple's release. Besides, he said, millions of rupees would be paid as ransom.

Having reached Rawalpindi, the couple appeared to be in good health. They were smiling and waving to photographers as they walked through the airbase where the helicopter had landed.

David Och was sporting a beard and wearing Shalwar-Kameez, white cap and joggers. Daniela Widmer was in a light pink shirt and black trousers with a scarf around her neck.

After disembarking from the helicopter, they got into a blue van waiting for them at the Qasim airbase. Swiss embassy officials and security personnel accompanied them when they left for Islamabad.

AFP adds: Officials said they were found at a checkpost in the tribal belt on the Afghan border, but the nature of their release was clouded in mystery and there were claims that they

beat feet

.

They were seen by journalists for the first time at the Qasim airbase in Rawalpindi where they were not permitted to speak.

Both stepped into a minibus and witnesses later told AFP they were driven away from the airbase with embassy officials.

"They are safe and sound," Major General Athar Abbas


... who is The Very Model of a Modern Major General...


told AFP. "They told us that they

beat feet

and then they reported to our checkpost.

That's what they told intelligence agencies currently debriefing them."

The details surrounding the couple's recovery were unclear and senior

Taliban capo

s could not be reached.

"The Swiss ambassador to Pakistain is in direct contact with them and was satisfied they were not injured and that their health, given the circumstances, is good," the Swiss foreign ministry said in a statement.

The couple were in a safe place and their return to Switzerland


...home of the Helvetians, famous for cheese, watches, yodeling, and William Tell...


was planned as soon as possible, it said.

Foreign Minister Didier Burkhalter thanked the Pak authorities "for their commitment and support in this matter", the ministry said.

In October, a video emerged of the couple -- apparently in relatively good health -- flanked by four masked

gunnies

pointing rifles at their heads.

Wali-ur Rehman, deputy head of the Tehrik-e-Taliban Pakistain that is linked to Al Qaeda, had claimed the kidnapping, telling AFP in July that they were in "a very safe place" and that they were "completely in good health".

According to visas stamped in their passports, the couple arrived in Pakistain from India on June 28.

They entered Balochistan from

Punjab

and may have been heading for Quetta, possibly en route to Iran, officials in Islamabad have said.

Their blue Volkswagen van was found abandoned in Loralai district.

Posted by: Fred || 03/17/2012 00:00 || Comments || Link || E-Mail|| [335 views] Top|| File under: TTP
Israel-Palestine-Jordan
Two Rockets Hit Israel as Gaza Truce Firms Up
[An Nahar] Militants in the

Gazoo

Strip fired two rockets into southern Israel on Friday, officials said, as a

fled

gling truce in and around the Paleostinian territory firmed up.


Notice the wording. Not that "two rockets were fired and hit Israel," but that two rockets were fired into Israel. No word on how many rockets were fired overall, but past experience suggests one or more rockets landed elsewhere -- whether within Gaza or in Jordan or Egypt will likely ne'er be known.

"One rocket hit an empty field in the Eshkol region, causing no damage or injuries," police spokeswoman Luba Samri told Agence

La Belle France

Presse.


The firing is more important than the aiming, assuming the things can be aimed...


An additional rocket hit an uninhabited area of the northwestern Negev desert early on Friday morning, according to the Israeli military.

Israel and the Islamic Jihad
...created after many members of the Egyptian

Moslem

Brotherhood decided the organization was becoming too moderate. Operations were conducted out of Egypt until 1981 when the group was exiled after the

liquidation

of President Anwar Sadat. They worked out of Gaza until they were exiled to Lebanon in 1987, where they clove tightly to Hezbollah. In 1989 they moved to Damascus, where they remain a subsidiary of Hezbollah...
group, which was responsible for much of the rocket fire during a major upsurge in cross-border violence though last weekend, agreed on Tuesday to begin observing an Egyptian-brokered truce.

Since then, 13 rockets hit Israel and another three were intercepted by the Iron Dome anti-missile system, according to the military.


Clearly, to the Gazans observe means to watch rather than to do.

But despite the exchanges, another major flare-up has so far been avoided, and the violence has returned to its dimensions of the first nine weeks of 2012, in which over 50 rockets and mortars hit Israel.

Schools in several areas of southern Israel, including the main Negev city of Beersheva and the Mediterranean coastal towns of Ashdod and Ashkelon, remained closed as a precaution on Friday.

On Thursday,

faceless myrmidons

fired five rockets from

Gazoo

but none caused any casualties.
Posted by: Fred || 03/17/2012 00:00 || Comments || Link || E-Mail|| [328 views] Top|| File under: Islamic Jihad
3 Palestinian Protesters Hurt in W. Bank Clashes with Israeli Army
[An Nahar]
A Paleostinian protester was bitten by an Israeli army attack dog during a protest in the West Bank village Kafr Qaddum west of Nablus on Friday, an Agence

La Belle France

Presse correspondent said.

An Israeli military spokeswoman acknowledged to AFP that a demonstrator was "lightly

maimed

" by the dog.

"One hundred Paleostinians were hurling rocks at security forces, who used riot dispersal means," she said.

"One Paleostinian was

incarcerated

for physically assaulting a soldier, and a second was attacked by a dog. He was lightly

maimed

and treated by army medics at the scene. He did not need to be evacuated to hospital."

The demonstration was against the expropriation of Paleostinian land by Israel.

Activist Jonathan Pollack named the

maimed

Paleostinian as Ahmad Shtawi, and noted in a statement that, after biting Shtawi, "the dog would not release its hold of the bleeding arm, even as its handler arrived at the scene and tried to order it to do so."

The second Paleostinian

incarcerated

was Morad Shtawi, who "tried to reason with the commanding officer into releasing the young man. He was then pepper-sprayed and

incarcerated

as well," Pollack noted.

In a separate West Bank demonstration in the village of Nabi Saleh, an Israeli woman was

maimed

in the head by a rubber bullet.

According to the army spokeswoman, security forces used rubber bullets to disperse 40 Paleostinians who were throwing stones at them.

"One Israeli woman was lightly

maimed

by a rubber bullet, she was evacuated by the

Red Islamic Thingy

."

Pollack noted that two other protesters in Nabi Saleh were

maimed

, one by a rubber-coated bullet and another by a tear-gas projectile.

Posted by: Fred || 03/17/2012 00:00 || Comments || Link || E-Mail|| [355 views] Top|| File under: Palestinian Authority
Southeast Asia
Reports of Malaysian terrorist's death may have been exaggerated
A Malaysian terrorist militant with a $5 million bounty on his head survived a recent Philippines air strike, a Malaysian counter-terror official said on Friday, despite the government's claims to the contrary. Ayob Khan Mydin Pitchay, deputy head of the Malaysian police force's counter-terrorism unit, said, "We believe Zulkifli Bin Abdul Hir, alias Marwan, is still alive."

Zulkifli, a radical terrorist militant, is "badly, badly wounded" and hiding on the southern Philippine island of Jolo, he said. He cited Malaysian intelligence but would not give further details.

Last month the Philippines military said three of Southeast Asia's most-wanted terror suspects were killed in the raid on Jolo, which was backed by US intelligence. It said the dead included Zulkifli, who was trained as an engineer in the United States and is suspected of providing bomb-making expetise to Southeast Asian terror groups.

The military has not yet released proof of the kill. Authorities claim that the bodies were taken away by fellow terrorists militants and quickly buried according to Muslim custom.

Military spokesman Colonel Arnuflo Burgos said the armed forces were waiting for the results of DNA tests, but added, "We still maintain that, based on reliable sources on the ground, (Zulkifli)" and the other terrorists militants were killed.

This article starring:
Marwan
Zulkifli Bin Abdul Hir
Posted by: ryuge || 03/17/2012 06:13 || Comments || Link || E-Mail|| [482 views] Top|| File under:
Roadside bomb kills schoolgirl in southern Thailand
A schoolgirl was killed and four others wounded, two critically, in a roadside bomb explosion in Pattani province on Saturday.

The five secondary school students were heading home from school on three motorcycles after finishing their exams when the home-made bomb buried near the road went off. Hapueso Sadeh, 18, a sixth grade student, died instantly. Witnesses said that the bombers had intended to attack soldiers on a bus that was traveling in front of the students' motorbikes, but the bomb exploded just after the bus had passed the target.

Police blamed separatist terrorists militants who wanted to incite violence without caring about whether civilians would suffer or die.

The Pattani attack followed the killing earlier on Saturday of a rubber tapper in an ambush in Yala province early Saturday morning. Yuso Daraning, 46, was riding his motorcycle to his rubber plantation when gunmen hiding among the trees fired at him. Yuso was shot and fell from his bike. The attackers then ran to him and shot him again several times at close range. The victim died on the spot.

Ranger gunned down in Narathiwat

Rosali Romasa,25, a ranger of the 44th Ranger Regiment, was gunned down while riding his motorcycle back home in Narathiwat province. Rosali was on leave and visiting his home. On his way, he was attacked by an unknown number of assailants. He was shot in the head and in the throat.
Posted by: ryuge || 03/17/2012 05:35 || Comments || Link || E-Mail|| [351 views] Top|| File under:
Syria-Lebanon-Iran
Bombings in Damascus herald beginnings of a bloody new stage of Syrian insurgency
Suicide bombers attacked two key secret police headquarters in Damascus on Saturday, killing 27 and leaving nearly 100 wounded, according to Syrian government sources. The bombings appeared to mark a dangerous new escalation in Syria's crisis, just weeks after the regime brutally crushed a rebel stronghold in the city of Homs.

Government spokesmen were quick to blame Islamist terrorists for the attacks, which they said mainly killed and injured civilians. Many anti-regime activists believe similar bloody bombings since January have been staged to give the government an excuse to crack down.

The explosions struck the aviation intelligence department - the most hated branch of Syria's police state - and the criminal security department, at around 7.30 am.

The aftermath, shown in gruesome detail on Syrian state television, was pools of blood, body parts strewn across streets, and wrecked and burnt vehicles. The front of one building collapsed.

"We heard a huge explosion. At that moment the doors in our house were blown out, even though we were some distance from the blast," one elderly man, with a bandage wrapped round his head, told Syrian television, which also showed what it said was the charred corpse of a terrorist in a burnt vehicle.
Posted by: tipper || 03/17/2012 14:09 || Comments || Link || E-Mail|| [466 views] Top|| File under:
Syria activists urge intervention as Annan briefs powers
[Dawn] Activists called for rallies across Syria on Friday to demand "immediate military intervention" as UN-Arab League


...an organization of Arabic-speaking states with 22 member countries and four observers. The League tries to achieve Arab consensus on issues, which usually leaves them doing nothing but a bit of grimacing and mustache cursing...


envoy Kofi Annan

...Ghanaian diplomat who served as the seventh and so far the worst Secretary-General of the UN. Annan and the UN were the co-recipients of the 2001 Nobel Peace Prize for something or other that probably sounded good at the time. In December 2004, reports surfaced that Kofi's son Kojo received payments from the Swiss company Cotecna, which had won a lucrative contract under the UN Oil-for-Food Program. Kofi Annan called for an investigation to look into the allegations, which stirred up the expected cesspool but couldn't seem to come up with enough evidence to indict Kofi himself, or even Kojo...
prepared to brief the divided UN Security Council on his peace efforts.

Gulf Arab states announced they were following Riyadh's lead in closing their Damascus


...Capital of the last remaining Baathist regime in the world...


embassies in protest at the violence, which monitors said Thursday on the first anniversary of its outbreak has cost more than 9,100 lives.

Activists called on their Facebook page, Syrian Revolution 2011, for nationwide protests after weekly

Moslem

prayers to demand "immediate military intervention by the Arabs and

Moslem

s, followed by the rest of the world."Huge rallies in support of Hereditary President-for-Life Bashir Pencilneck al-Assad


Lord of the Baath...


were held in Damascus and other major cities on Thursday to mark the anniversary.

But numbers have fallen at anti-regime demonstrations as security forces seize protest centres such as Idlib in northwest Syria after heavy shelling and bloody assaults.

With the opposition divided, Western countries have been opposed to military intervention although Qatar and

Soddy Arabia

, Assad's fiercest critics in the Arab world, have come out in favour of arming the rebels.

Posted by: Fred || 03/17/2012 00:00 || Comments || Link || E-Mail|| [349 views] Top|| File under: Govt of Syria
Army Demands Ein el-Hellhole Paleos at Hand over Head of 'Takfiri' Network
[An Nahar] The army intelligence bureau in the South demanded the Paleostinian factions and the Islamic parties in

Ein el-Hellhole

Paleostinian refugee camp to detain Abu Mohammed Toufiq Taha and hand him over to the Lebanese judiciary, As Safir newspaper reported on Friday.

"The issue is very dangerous and the army can't allow anyone to manipulate its security," a security source told the newspaper.

Abu Mohammed is the head of the Abdullah Azzam Brigades, who is accused of planning attacks against the Lebanese army.

He resides in the

Ein el-Hellhole

Paleostinian refugee camp near the southern city of Sidon but his whereabouts are unknown.

Paleostinian sources told al-Joumhouria newspaper that director of the Lebanese Army Intelligence in the South Brig. Ali Shahrour contacted the Paleostinian forces in the refugee camp.

He demanded them to hand over Abu Mohammed "immediately," or the army will be forced to take new procedures near the refugee camp.

The army had boosted its security measures near

Ein el-Hellhole

during the past few days.

The Lebanese army had discovered a "takfiri"
...an adherent of takfir wal hijra, an offshoot of Salafism that regards everybody who doesn't agree with them as apostates who most be killed...
network in which two soldiers, allegedly involved in the cell, had planned to carry out attacks against the army.

The army

jugged

a group that consists of six people, who are affiliated with the Abdullah Azzam Brigades -- al-Qaeda network, as the army is seeking to arrest the head of the network.

State commissioner to the military court Judge Saqr Saqr charged the six Lebanese suspects with the attempt to "carry out terrorist acts and operations against the Lebanese army."

Posted by: Fred || 03/17/2012 00:00 || Comments || Link || E-Mail|| [351 views] Top|| File under:
Army Arrests Head of Hermel-based Kidnap Gang
[An Nahar] Army intelligence agents on Friday managed to arrest the chief of the gang that had

kidnapped

a manager of the dairy company Liban Lait in the Bekaa town of Britel on November 30, which was also behind several other kidnappings.

"Army intelligence agents

placed in durance vile

Mohammed Fayyad Ismail and some members of his gang in the Bekaa town of al-Qasr," MTV reported.

The gang is based in the Hermel District town of al-Qasr and was responsible for the abduction of a Syrian businessman in the Bekaa town of Barelias in August 2011.

Liban Lait manager Ahmed Zeidan was

kidnapped

on November 30, 2011 as he entered the company's headquarters in the Baalbek District town of Hawsh Sneid.

The kidnappers demanded a ransom back then, but the army managed in December to rescue Zeidan in a raid on Britel's barren mountains.

Posted by: Fred || 03/17/2012 00:00 || Comments || Link || E-Mail|| [329 views] Top|| File under:
Tunisia, Egypt, Libya Urge Arab Solution to Syria Crisis
[An Nahar] Foreign ministers from Tunisia, Egypt and Libya, meeting in Tunis said Friday the Syrian crisis should be resolved in an "Arab framework" and opposed foreign military intervention in the country.


Ummm... Pencilneck's an Arab, isn't he? "I gotcher framework right here!" sez he...


"We are all against military intervention in Syria, and we want the problem to be resolved in an Arab framework," Tunisian Foreign Minister Rafik Abdessalem said after meeting with his Egyptian and Libyan counterparts, Mohamed Amr and Ashour bin Khayyal.

"The bloodbath in Syria must be stopped," he added as thousands of Syrians demonstrated Friday to demand "immediate military intervention" by Arab and

Mohammedan

countries to end the brutal crackdown that began more than a year ago.

The ministers whose countries toppled dictators in last year's Arab Spring also discussed security and judicial issues.

"The revolutions in our countries have brought us closer together," Abdessalem said, adding: "We need to share our experiences."

The three issued a joint statement pledging to step up the fight against terrorism, organized crime and drug trafficking.

They also agreed to greater judicial cooperation, notably concerning extradition requests for individuals "who represent a danger for the security and stability of our three countries."

Libya's former prime minister Al-Baghdadi Ali al-Mahmoudi has been held in Tunisia since last September, with President Moncef Marzouki seeking guarantees of a fair trial before authorizing his extradition.

Posted by: Fred || 03/17/2012 00:00 || Comments || Link || E-Mail|| [457 views] Top|| File under: Govt of Syria
Who's in the News
35
[untagged]
8
Govt of Pakistan
5
Govt of Syria
4
Arab Spring
2
TTP
2
al-Qaeda in Arabia
2
Islamic Jihad
2
Narcos
1
Sipah-e-Sahaba Pakistan
1
Lashkar-e-Islami
1
Commies
1
Govt of Iran
1
Fatah
1
Palestinian Authority
Bookmark
E-Mail Me
The Classics
The O Club
Rantburg Store
The Bloids
The Never-ending Story
Thugburg
Gulf War I
The Way We Were
Bio
Merry-Go-Blog
Hair Through the Ages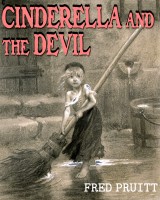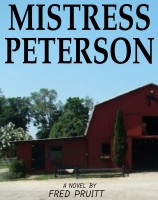 On Sale now!


A multi-volume chronology and reference guide set detailing three years of the Mexican Drug War between 2010 and 2012.

Rantburg.com and borderlandbeat.com correspondent and author Chris Covert presents his first non-fiction work detailing the drug and gang related violence in Mexico.

Chris gives us Mexican press dispatches of drug and gang war violence over three years, presented in a multi volume set intended to chronicle the death, violence and mayhem which has dominated Mexico for six years.
Click here for more information


Meet the Mods
In no particular order...


Steve White
Seafarious
Pappy
lotp
Scooter McGruder
john frum
tu3031
badanov
sherry
ryuge
GolfBravoUSMC
Bright Pebbles
trailing wife
Gloria
Fred
Besoeker
Glenmore
Frank G
3dc
Skidmark
Alaska Paul



Better than the average link...



Rantburg was assembled from recycled algorithms in the United States of America. No trees were destroyed in the production of this weblog. We did hurt some, though. Sorry.
18.208.132.33