Afghanistan
BIGGEST EVER CACHE OF WEAPONS SEIZED
I don't recall seeing this here before, and just picked it up via Bill Roggio's 'The Fourth Rail'. If I missed it and am being repetitive, my apologies.



BIGGEST EVER CACHE OF WEAPONS SEIZED
Release #2006-015 14 March 2006

SHEBERGHAN - Afghanistan: This week in Sheberghan the largest cache of weapons ever found in Afghanistan has been handed over as part of the Disarmament of Illegally Armed Groups (DIAG) initiative. The recovery of this cache represents a major achievement for the Government of Afghanistan (GOA) and the Afghanistan New Beginnings Programme (ANBP) who, assisted by the ISAF Provincial Reconstruction Team (PRT) in Mazar-e-Sharif, negotiated the voluntary handover.

ISAF experts have assessed the contents of the cache and initial findings suggest the presence of 1 bunker of detonators, 2 bunkers containing a total of 80 tonnes of Russian TNT, 1 bunker with 15,000 Anti Personnel and 10,000 Anti Tank mines, however, this is not confirmed at this time. A fifth bunker is also in the process of being assessed and examined. In addition to this cache, a local Commander has also handed in a significant amount of weapons and ammunition to the DIAG.

The Sheberghan Governor, Joma Khan Hamdard said, "There are illegal weapons all over Afghanistan, not just in Sheberghan. We are trying to inform everyone to hand in illegal weapons." The Governor went onto state that he will vigorously pursue the handover of all illegal weapons.

The safety of the people of Sheberghan has increased due to the destruction of these high explosives, whilst it has also decreased the risk of these weapons being used against the local population and international community. Members of the ANBP will destroy the cache.

The recovery of such a large cache is a significant step towards the disarmament of illegally armed groups, which is the primary aim of the DIAG, in the Balkh and Jawzjan provinces and ensures greater security in the region. ISAF is supporting the DIAG process with second tier security and logistics support for the Government's collection of weapons and ammunitions. The handing over of this cache is a validation of the commitment of the GOA and the ANBP to bring sustainable security to the country, thus setting the conditions for good governance and the rule of law. These conditions will assist all the Afghan people in building a better future for their country.

Posted by: Glenmore || 03/18/2006 20:12 || Comments || Link || E-Mail|| [6466 views] Top|| File under:
Mullah Omar hollers jihad
Taliban leader Mullah Mohamed Omar vowed a ferocious offensive against US-led forces in Afghanistan, saying on Thursday they would soon face unimaginable violence.

An insurgency that has killed more than 1,500 people since the start of last year has intensified in recent months with a wave of suicide bombings, including at least 12 this year.

Ten US troops have been killed in combat this year and US commanders have said they expect violence to increase in coming months as the weather warms, snow on mountain passes melts, and Afghanistan's traditional fighting season begins.

"With the arrival of the warm weather, we will make the ground so hot for the invaders it will be unimaginable for them," Omar said in his message, read by Taliban spokesman Mohamed Hanif over the telephone from an undisclosed location.

The fugitive Taliban leader, who carries a $10mn reward, also said a stream of young Afghans were volunteering for suicide missions, the Pakistan-based Afghan Islamic Press news agency said.

Last week, Afghan President Hamid Karzai called for more Pakistani co-operation in fighting militants after Islamabad derided Kabul's accusations that Mullah Omar was in Pakistan.

On Wednesday, Afghanistan's Foreign Minister Abdullah Abdullah said he was sure the Taliban leader was not in Afghanistan, although Taliban spokesmen insist Omar is leading the insurgency from his homeland.

"Mullah Omar is not in Afghanistan, that's as much as I can say with a degree of certainty," Abdullah said during a visit to the Malaysian capital of Kuala Lumpur.

Afghan officials complain that the Taliban use Pakistan's tribal regions as a springboard for attacks, and despite Islamabad's denials, many suspect Pakistan harbours long term ambitions to have a pro-Pakistan government in Kabul.

A US commander said last week an upsurge in violence was expected as US and Nato forces extend their reach into parts of Afghanistan where the insurgent presence is greater.

"We anticipate that we are going to see a fairly violent spring and summer and then an improvement in overall conditions," US Navy Rear Admiral Robert Moeller, US Central Command director for plans and policy, told a congressional hearing.

The 26-member Nato alliance is preparing to expand its International Security Assistance Force mission - already in the north, west and in the capital Kabul - to the more volatile south and ultimately the east, raising its troop numbers to 16,000 from 9,000.
Posted by: Dan Darling || 03/18/2006 02:55 || Comments || Link || E-Mail|| [6461 views] Top|| File under:
Coppers nab two Talibs in Zabul
The police late on Thursday raided a home and detained three suspected Taliban members in Zabul's provincial capital of Qalat, about 60 kilometres south of Argandab, Malakhail said. It was not immediately clear if the detained men had been involved in any of the recent spate of attacks across southern Afghanistan targeting either foreign troops or local security forces.
Posted by: Fred || 03/18/2006 00:00 || Comments || Link || E-Mail|| [6466 views] Top|| File under:
Gunmen kill former police chief in Afghanistan
Gunmen firing from a motorcycle killed a former police chief as violence surged in a southern Afghanistan Taliban stronghold, police said Friday. Abdullah Khan was killed Thursday afternoon while driving his car in Argandab, a town in the southern Zabul province about 160 kilometres northeast of Kandahar, said Zabul province Police Chief Ghulam Nabi Malakhail. Two unidentified gunmen on a motorcycle fired at Khan's car and then fled the scene, said Malakhail. No motive was known for the slaying of Khan, who was replaced 18 months ago as a district police chief in Zabul, which borders Pakistan.
Posted by: Fred || 03/18/2006 00:00 || Comments || Link || E-Mail|| [6461 views] Top|| File under:
Afghan police killed in convoy blast
A roadside bomb has blown up a police convoy, killing five officers who were transporting the bodies of four Macedonian workers kidnapped in southern Afghanistan a week ago, an official said. Asadullah Khalid, the provincial governor of Kandahar, said police found the bodies of the Macedonians late on Thursday in a mountainous region in the Maiwand district of Kandahar, a former Taliban stronghold. The men were employees of a German company. They were purportedly abducted by Taliban fighters last Saturday.

The bomb hit one vehicle in the convoy as it was returning the bodies to Kandahar late on Friday. Five officers died and three were wounded, Khalid said. Other vehicles in the convoy continued on to Kandahar and the bodies were later transported to Kabul.

Macedonia's Foreign Ministry said it could not confirm that the bodies of the missing foreigners had been found. Four Afghans and four Macedonians of Albanian descent were abducted in either Kandahar or Helmand, two neighbouring southern provinces, last Saturday. The four Afghans were later released. All eight worked for Ecolog, which provides sanitation services at US and Afghan army bases.
Posted by: Fred || 03/18/2006 00:00 || Comments || Link || E-Mail|| [6460 views] Top|| File under:
Africa Horn
Navy Exchanges Fire With Suspected Pirates
DUBAI, United Arab Emirates (AP) - Two U.S. Navy ships exchanged gunfire with suspected pirates Saturday off the coast of Somalia, and one suspect was killed and five others were wounded, the navy said. The early morning gunbattle ensued after sailors spotted 30-foot fishing boat towing smaller skiffs and prepared for a routine boarding, said Lt. Cmdr. Charlie Brown, spokesman for the U.S. Navy's Fifth Fleet.

"Heave to and prepare to be boarded!"

Passengers on the fishing boat then began shooting,

"Yar, open fire mates!" Bang! Bang! Bang!

and U.S. naval gunners returned fire with mounted machine guns.

"Give em a broadside!" BUUUUUUUUUUURRRRRRRRRAAAAAAAPPPPPP!!!!!!

Three suspects were seriously wounded and being treated on one of the Navy ships, Brown said. Their nationalities were unknown.

Posted by: Steve || 03/18/2006 12:56 || Comments || Link || E-Mail|| [6461 views] Top|| File under:
Bangladesh
Latest Bangla developments
Jama'atul Mujahideen Bangladesh (JMB) chief Abdur Rahman has confessed before the law enforcers that the suicide bombing in Netrakona on December 8 killing eight people and injuring 50 others was in retaliation for not releasing two JMB operatives.

After Netrakona police arrested JMB cadre Sanaullah on October 11 and Kawser Alam Sumon on October 13 at Mawa in Gouripur upazila of Mymensingh, the militants phoned the superintendent of police in Netrakona. They asked him to release the two immediately or face reprisal for the arrests.

"As he did not release them, we decided to teach him a lesson," Samiul Alam, officer-in-charge (OC) of Netrakona Police Station, quoted the detained militant leader as saying, reports our Netrakona correspondent.

Rahman said he chose to go for the attack in the constituency of State Minister for Home Lutfozzaman Babar 'so he took notice of JMB's might and the consequence of not paying heed to its demand'.

Eight people including the suicide bomber and Udichi's district unit joint convenor Khwaja Haider died and 50 others including 10 policemen were injured in the blast in front of Udichi office in Netrakona.

OC Samiul and Sub-Inspector Mohammad Alauddin, who are investigating two cases filed in connection with the blast, interrogated Rahman at Rapid Action Battalion (Rab) headquarters in Dhaka on last Tuesday.

The JMB chief has been made the main accused in both the cases.

Rahman said the attack was a special operation and Shura member Salauddin, who still evades capture, was in charge of mounting the assault.

He confessed that he had sent two well-trained suicide squad members to Netrakona for the operation. He, however, declined to divulge the identity of the two.

"The first bomb went off before time near some policemen. And minutes after, the other suicide bomber carried out the attack successfully," Saimul quoted Rahman as saying.

He said Mawa is the main den of militants in greater Mymensingh region and over 200 JMB operatives led by Moulana Abdur Razzak are still active there.

"Although my men arrested Sanaullah and Sumon, we've failed to net the others due to non-cooperation of Gouripur police," added the police officer.

He said police will interrogate Bangla Bhai too in this connection once the doctors release him from hospital.

Three more cases were filed with Raninagar Police Station in Naogaon Thursday against Bangla Bhai and his 52 accomplices, reports BDNEWS.

According to first information reports (FIR) of two cases, Sufal and Sushanta of Chapta village have been missing since they were abducted by cadres of Bangla Bhai on May 12 and 13 in 2004.

Fathers of the two youths filed the cases 22 months after the incidents.

Rafiqul Islam of Vote village in Raninagar filed the other case against Bangla Bhai and his vigilante gang for maiming him on April 15, 2004.

Meanwhile, the investigators have yet to begin quizzing Siddiqul Islam alias Bangla Bhai, JMB Shura member and lieutenant of the militant chief. He is still undergoing treatment at Bangladesh Rifles hospital in Dhaka for burns and other injuries he sustained during his capture in Rampur village of Muktagachha, Mymensingh on March 6.

Sources in the Rab said he will be taken to Mymensingh and produced before a court to be placed on remand.

"Doctors are yet to release him. We thought he would be released by Thursday but he was not," Commander Masuq Hassan Ahmed, director of Rab Legal and Media Wing, told The Daily Star.

On getting a remand order from court, members of the Task Force for Interrogation (TFI) will interrogate him at Rab-1 office in Uttara.

The TFI members have been continuing quizzing Rahman under a 10-day remand, Commander Masuq added.

Bangla Bhai's wife Fahima Khatun, arrested a couple of hours before the capture of his husband, was placed on a 12-day fresh remand by a Mymensingh court yesterday, reports our Mymensingh correspondent.

On completion of a 10-day remand at the TFI, Fahima was produced before the court of First Class Magistrate Rokshana Tarannum.

The court ordered the law enforcers to interrogate her for seven days in explosives case and five days in arms case. Both the cases were filed with Muktagachha Police Station after Rab captured Bangla Bhai and recovered huge firearms and explosives from Rampur.

Police yesterday picked up Shafiqul Islam from Kautoli area of Brahmanbaria town for suspected links with militants.

Shafiq was held after four JMB activists of the district, who were captured Wednesday, told interrogators that he knows a lot about JMB activities and network.

The police continued interrogating the four -- Sohel, Alamgir, Arafat and Sheikh Mohammad -- on the second day of their five-day remand yesterday.

Domar police of Nilphamari yesterday arrested field-level JMB activist Abdul Jalil at Pramanikpara, acting on the information obtained from two JMB activists rounded up Wednesday by the BDR, our Nilphamari correspondent adds.

Nilphamari SP Shoeb Ahmed said all three arrestees have given some significant information.
Posted by: Dan Darling || 03/18/2006 03:20 || Comments || Link || E-Mail|| [6460 views] Top|| File under:
JMB cadres admit to August 17 bombings
The four Jamaatul Mujahideen, Bangladesh (JMB) cadres arrested in Brahmanbaria on Thursday confessed to police that they were involved in the August 17 bomb blasts in the district town.

Arrested Alamgir, 28; Sohel, 25; Arafat, 26; and Shaikh Muhammad Suman, 25 were being interrogated on the second day of their five-day remand yesterday.

Police said they got some important information from the JMB cadres but declined to disclose those for the shake of investigation.

The four were arrested following information given by JMB cadre Sabbir Ahmed Dulal, arrested in Dhaka on March 8.

Police picked up another youth Shafiqul Islam, 28, -- from Kautoli in the town yesterday. Police said Shafiqul Islam has not been arrested. He has been taken into custody for interrogation in connection militancy. Police declined to say when newsmen asked whether he was a JMB suspect. "We will tell you later", a policeman said at the Sadar police station.

Earlier on Wednesday, police picked up four others but released them after interrogation. They were Sukumer Roy, 60;. Alamgir, 35; Zilani Abdul Ashique, 30; and Hossain Al Mamun, 35, on Wednesday for asking some-thing. They are under watch, the Officer-in-Charge of Brahmanbaria Sadar police station said.

He said JMB cadre Sabbir Ahmed Dulal arrested in Dhaka on March 8 and sent to Brahmanbaria, has been sent to Sylhet for interrogation in a case filed against JMB kingpin Abdur Rahman there.

Sabbir was arrested from a saloon in Paltan area in Dhaka city after his cheque book (No. 11674) of Janata Bank branch in Brahmanbaria was found during the Rapid Action Battalion (Rab) operation at Surajadigal Bari in Sylhet city from where JMB chief Abdur Rahman was arrested.

It is learnt that arrested Sheikh Muhamad Sumon was JMB 'commander' of an area in Brahmanbaria town.

Brahmanbaria police and Detective Branch (DB) personnel raided at least 18 place in the town in the last few days in their hunt for Islamist militants, source said.

Some sources claimed that JMB Sura member Salah Uddin was hiding in Brahmanbaria.

Additional Police Superintendent Abdul Kuddus Amin told newsmen at his office yesterday that raids were launched following information that Salah Uddin was hiding in the town. "We have launched a massive hunt for him", he said.
Posted by: Dan Darling || 03/18/2006 03:19 || Comments || Link || E-Mail|| [6462 views] Top|| File under:
Bombs blasted in Netrakona as 2 JMB men were not freed
Jamaatul Mujahideen Bangladesh (JMB) chief Abdur Rahman has confessed before the law enforcers that the suicide bombing in Netrakona on December 8 killing eight people and injuring 50 others was in retaliation for not releasing two JMB operatives. After Netrakona police arrested JMB cadre Sanaullah on October 11 and Kawser Alam Sumon on October 13 at Mawa in Gouripur upazila of Mymensingh, the militants phoned the superintendent of police in Netrakona. They asked him to release the two immediately or face reprisal for the arrests. "As he did not release them, we decided to teach him a lesson," Samiul Alam, officer-in-charge (OC) of Netrakona Police Station, quoted the detained militant leader as saying, reports our Netrakona correspondent.

Rahman said he chose to go for the attack in the constituency of State Minister for Home Lutfozzaman Babar 'so he took notice of JMB's might and the consequence of not paying heed to its demand'. Eight people including the suicide bomber and Udichi's district unit joint convenor Khwaja Haider died and 50 others including 10 policemen were injured in the blast in front of Udichi office in Netrakona.
Posted by: Fred || 03/18/2006 00:04 || Comments || Link || E-Mail|| [6459 views] Top|| File under:
Britain
British 'terrorist quartermaster' jailed
LONDON: A British man who bought equipment which might have been used in attacks on coalition troops in Afghanistan was jailed on Friday after he admitted being a "terrorist quartermaster", UK police said. Mohammed Ajmal Khan, 31,


That's a stout British name, isn't it?

bought material that was sent to and used by the banned Lashkar-e-Taiba (LeT), a Pakistan-based militant group fighting in Indian Kashmir and that Britain says has links to Al Qaeda. The group was banned in 2002 after being blamed for a bloody attack on the Indian parliament.


It's banned whether it has links to al-Qaeda or not. And if it was fighting allied forces, do you care?

British police said that Khan had provided material for the group when it was planning and conducting operations in Afghanistan in 2002-3 when coalition forces were involved in heavy fighting in the region. "Khan is a terrorist," said Peter Clarke, head of the UK's anti-terrorism branch in a statement. "He has been trained in violence. He went to great lengths to buy terrorist equipment, some of which could well have been used against British forces."


That makes him a traitor, too. Have you thought about cutting his head off? That's what Good Queen Bess would have done. In fact, she'd have done it so quick it would have made his head... ummm... spin.

London's Snaresbrook Crown Court heard that Khan had access to more than $35,000 to buy equipment, which included 1,000 sq metres of Kevlar – a material used to make armour plating for vehicles and for bulletproof armour. He was also involved in buying remote high tech videos and a global positioning system which were used to test an unmanned aerial "drone".
Posted by: Fred || 03/18/2006 00:00 || Comments || Link || E-Mail|| [6460 views] Top|| File under:
China-Japan-Koreas
Bomb injures 12 in central Chinese city
A bomb has exploded in a city in central China's Hunan province, injuring 12 people and damaging five vehicles. The Xiaoxiang Morning Post reports the bomb, which was hidden under the backseat of a motorcycle parked in front of a cafe, exploded in Yongzhou city on Tuesday afternoon. It says two people were knocked to the ground, while 10 others nearby sustained light injuries.

The motorcycle where the bomb was hidden and another motorcycle parked nearby were destroyed. Three other vehicles were lightly damaged. The windows of seven shops nearby were completely smashed. According to initial police investigation, the bomb contained ammonium nitrate and TNT. The newspaper reports authorities suspect the bombing was an act of Dire Revenge™. No other details were given.
Posted by: Fred || 03/18/2006 00:00 || Comments || Link || E-Mail|| [6460 views] Top|| File under:
Europe
2 charged in Germany over article that tied Zarqawi to Iran
Two journalists were charged with exposing German state secrets on al Qaeda's frontman in Iraq, Abu Musab al-Zarqawi, in a case their defenders called a blow to press freedom.

Prosecutors in the city of Potsdam, near Berlin, said on Wednesday they were pursuing a case against German reporter Bruno Schirra and the foreign editor of Swiss newspaper Sonntagsblick, Johannes von Dohnanyi, over an article for the German political monthly Cicero in April 2005.

Authorities believe Dohnanyi obtained a classified report produced by the German federal police (BKA) and passed it on to Schirra, who quoted it in a story alleging links between Zarqawi and Iran.

In an investigation of the leak at the BKA, prosecutors raided the offices of Cicero in Potsdam and Schirra's Berlin apartment and seized files and computers disks, in a move sharply criticized by journalist groups.

The spokesman for the German Journalists' Association, Hendrik Zoerner, told the AFP news agency that the charges brought Wednesday were "superfluous and damage press freedom" and would have a chilling effect on investigative reporting.

Investigations concerning Cicero editor-in-chief Wolfram Weimer's role in the case were recently dropped after Weimar agreed to pay a 1,000 euro ($1,200) fine. However, he claims the agreement does not translate into an admission of guilt. "I wanted to shorten the process and just concentrate on letting the court in Karlsruhe decide what a scandal the whole matter is," said Weimar. Cicero has filed a complaint against the raids with the country's highest court.

The interior minister at the time of the raid, Otto Schily, was forced to appear before a parliamentary committee last October to explain his order to carry out the searches.
Posted by: Dan Darling || 03/18/2006 03:17 || Comments || Link || E-Mail|| [6465 views] Top|| File under:
India-Pakistan
One injured as toy bomb exploded in Balochistan district
QUETTA: A toy bomb exploded in Mastoong district of Balochistan, leaving a minor severely injured. According to police sources, the toy bomb went off at a time when 11-years-old Khan Mohammad came out of his home and grabbed hold of the toy. The injured Khan was taken to a nearby hospital.

The local police has kicked off probe into the incident

Putting bombs in toys for kids to pick up is a particularly nasty practice - may the perpetrators rot in hell.
Posted by: john || 03/18/2006 16:10 || Comments || Link || E-Mail|| [6465 views] Top|| File under:
Taliban rule by fear in tribal areas
PESHAWAR: Pakistani Taliban are in control of parts of the country's tribal zones bordering Afghanistan, where they have established a reign of terror in the name of Islam, military and security sources said on Friday.


Comes as a surprise, doesn't it? I know. It floored me, too...

In Waziristan they have used force, threats and persuasion to create a rigid social order based on a strict interpretation of Islamic Sharia.


Why argue with people and try to persuade them, when you're armed and dangerous?

In several villages, witnesses say video cassettes had been burned and internet cafes destroyed. They said FM radio stations broadcast the orders of the Taliban and bodies had been found with notes saying: "American spy."


That flow of outside ideas is a dangerous thing. First you get bobbling Indian boobies. That's bad enough — causes otherwise solid bully boyz to go all turgid. But then they move on to the hard stuff: watching the news. Pretty soon people are forming opinions. Next thing you know, they're ignoring the local holy men. Contributions drop off, and you've got mullahs living in penury. Can't have that, y'know.

"These local Taliban are a few local people, coming out of madrassas where they are misled by certain miscreant mullahs," said Sikander Qayyum, the Peshawar-based security chief for the tribal zones.


Have you considered tearing down the madrassahs and sowing the ground where they stood with salt?

"They create an environment of fear, pretend they are in charge. We can't let those Taliban impose what they want. That's why in some places we used force."


"We're in charge! We say where the money goes! We'll do all the exploiting around here! They can have Afghanistan!"

Qayyum said some 120 pro-government tribal chiefs were assassinated by Islamic extremists in recent months. In Peshawar, witnesses said the situation in the tribal areas was like that of southern Afghanistan during the 1996-2001 rule of the Taliban regime and even local journalists and humanitarian organisations were not allowed to enter. "I've been in Tank recently. Barbers are not allowed to shave beards. You can't play music," said a retired army colonel.


Could that possibly be because it's the same people, doing the same things?

Azmat Khan, a professor at Peshawar University, said a council of tribal elders recently met in a village. "The programme was destruction of TV sets."


"They got jiggling Indian boobies on 'em! Honkers, fergawdsake! And thighs! And rounded buttocks! And... And... Oh, Allah! Where is my gun? I must... I must... I must shoot off! My gun, that is..."

The local Taliban were threatening tribal chiefs and pretending to fight crime in order to gain popularity, he said. A DVD filmed in Miranshah in December shows three corpses hanging from pylons. A Talib in traditional costume grabs some children to scare them. Contacted by telephone, a local tribal elder said the Taliban were in charge of maintaining order in the area.
Posted by: Fred || 03/18/2006 00:00 || Comments || Link || E-Mail|| [6459 views] Top|| File under:
Four 'militants' killed in India
AHMEDABAD: Police shot dead four suspected Islamic militants on Friday believed to be plotting attacks and recruiting fighters for a campaign against Indian rule in the Indian held Kashmir, officials said. The men, including two Pakistanis, were killed in a shoot-out during a raid at a home on the outskirts of Ahmedabad, officers said. The four were suspected of being from Harkatul Mujahideen. "These people had come here to get new recruits," said senior police official PP Pandey. Police found four handguns, ammunition, money and a bag marked "Mission Kashmir" believed to contain about one kilogramme of explosives in the two-bedroom house.
Posted by: Fred || 03/18/2006 00:00 || Comments || Link || E-Mail|| [6462 views] Top|| File under:
Curfew relaxed in Miranshah
MIRANSHAH: Schools and shops reopened here on Friday as authorities relaxed a curfew imposed after clashes between pro-Taliban militants and the military, officials and residents told AP. Shop owners closed their businesses and thousands of residents fled when troops backed by helicopter gunships attacked militant hideouts two weeks ago. The fighting, which the military estimated killed more than 100 militants and eight security forces, was the bloodiest in the region in two years and prompted authorities to impose a 24-hour curfew.

On Friday, Syed Zaheerul Islam, the top government administrator of the region, told The Associated Press that "normalcy" had returned and the curfew had been lifted between 8am and 6pm. Also, AFP reported that tribal militants attacked a paramilitary post in Khamranz. "Militants fired five rockets at the post and then attacked it using small arms early on Friday," said a local security official.


That sounds fairly normal for Miranshah...

He said forces responded with fire and repelled the attack. "A hunt is on for the attackers in the area." Separately, a paramilitary soldier was wounded when militants fired several rockets at a security checkpoint in Speenwan late on Thursday.
Posted by: Fred || 03/18/2006 00:00 || Comments || Link || E-Mail|| [6461 views] Top|| File under:
I am with my people in my area: Bugti
"I am certainly not hiding like a little girl. What? Why am I whispering? A little hay fever, is all."
Jamhoori Watan Party Chief Nawab Akbar Bugti has said that he is in his own area and with his own people. He said, in a phone call to BBC office in Islamabad on Friday, that the news about his departure to another country was part of a government campaign to demoralise his people. Nawab Bugti also claimed two vehicles belonging to security forces struck land mines killing atleast four personnel and injuring six. Provincial Spokesman Raziq Bugti said no such incidents were reported.
Posted by: Fred || 03/18/2006 00:00 || Comments || Link || E-Mail|| [6461 views] Top|| File under:
Iraq
"I'm A Marine: Marines Were Going Down and I Had to Help Them"
Cpl. Jacob Knospler, his jaw mostly blown away by a grenade, did not wake up for a month. His first clear memory is of President George W. Bush standing over his bed at Bethesda Naval Hospital. "How the hell you doin'?" asked the president. Knospler couldn't really answer, but he liked Bush. "I felt bad for him 'cuz he comes down to the hospital, sees all the wounded people there and knows he put them there," he said.

...As a boy dreaming of becoming a warrior, Knospler had hunted deer with his father. He has begun hunting in the Pennsylvania woods again, though he has changed shooting arms because of his blind eye. His shooting skill, he says, has come back more easily than he might have thought. He feels a jumble of emotions about his wound, including bitterness, though never regret. "I'm a Marine," he says. "Marines were going down and I had to go in and help them."


Posted by: Captain America || 03/18/2006 20:02 || Comments || Link || E-Mail|| [6473 views] Top|| File under:
Shi'ite pilgrims attacked in Iraq
The Muslim pilgrims' road to the holy city of Karbala was a highway of bullets and bombs for Shiites on Friday. Drive-by shootings and roadside and bus bombs killed or wounded 19 people, ratcheting up the sectarian tensions gripping Iraq.

Security forces, including U.S. armored reinforcements, girded for more bloodshed leading up to Monday's Shiite holiday. And north of Baghdad, in the Sunni Triangle, a two-day-old operation involving 1,500 U.S. and Iraqi troops swept through an area near Samarra in search of insurgents.

It was in Samarra that the insurgent bombing of a Shiite shrine last month ignited days of violence between Shiite and Sunni Muslims. More than 500 people died.

Authorities had feared new attacks as tens of thousands of Shiites, many dressed in black and carrying religious banners, converge on Karbala, 50 miles south of the capital, for Monday's 40th and final day of mourning for Imam Hussein, the Prophet Muhammad's grandson.

The U.S. military announced this week it was dispatching a fresh battalion of the 2nd Brigade, 1st Armored Division, about 700 troops, to Iraq from its base in Kuwait to provide extra security for Shiite holy cities and Baghdad during this period.

Friday's bloodshed in Baghdad began as groups of faithful, many of them parents with children in tow, trekked down city streets headed for the southbound highway to Karbala.

At about 7:30 a.m., a BMW sedan driving alongside pilgrims in the western district of Adil opened fire, killing three young men and wounding two other people, police Lt. Thair Mahmoud said. Police later reported a second shooting, also in western Baghdad, in which men riding in a car fired on pilgrims near Um al-Tuboul Square, wounding three.

Then, about midday, a bomb left in a plastic bag of vegetables exploded on a minibus, killing two passengers and wounding four in a Shiite district of Baghdad, police reported. Later in the day, a roadside bomb went off as a crowd of pilgrims passed in Mahmoudiya, south of Baghdad, wounding five people.

Elsewhere, police in a Shiite area of east Baghdad late Thursday found the bodies of four Sunni men who had been seized from a taxi by masked gunmen the day before in western Baghdad. And police reported that six mortar rounds landed on six houses Friday in a mixed Sunni-Shiite area of Khan Bani Saad, 10 miles north of Baghdad, killing one person and wounding three.

In the western city of Ramadi, U.S. forces again exchanged fire with attackers. The clashes between U.S. troops and insurgents began about 6:30 p.m. Friday around the U.S. base at the provincial government headquarters, according to a doctor at Ramadi hospital, Dheya al-Duleimi. He had no immediate information on casualties.

Iraqi troops killed one attacker in a firefight with insurgents in nearby Fallujah, police Lt. Omer Ahmed reported.

In the big helicopter-borne operation north of Baghdad, only light resistance was reported as some 1,500 troops from the U.S. 101st Airborne Division and Iraq's 4th Division swept through a 100-square-mile area in search of insurgents and weapons.

Lt. Col. Edward Loomis, 101st Airborne Division spokesman, said about 40 suspects were detained, 10 of whom were later released, and six weapons caches were found.

The only casualty reported in the operation was a 101st Airborne soldier shot and killed Thursday while manning an observation post in Samarra.

Two U.S. soldiers from the 101st Airborne Division's Task Force Band of Brothers were killed and another wounded in indirect fire on a base northwest of Tikrit, the U.S. military said Saturday. The attack on Contingency Operating Base Speicher happened Thursday. No names were released.

At least 2,314 members of the U.S. military have died since the beginning of the Iraq war in March 2003, according to an Associated Press count.

"Operation Swarmer," described as the largest air assault operation in three years, was focused on an area of Salahuddin province that was a stronghold of Sunni support for Saddam Hussein's ousted regime.

Speaking by video conference with Pentagon reporters, the U.S. second-in-command here, Lt. Gen. Peter Chiarelli, stressed that the majority of troops in the operation were Iraqi. He said the goal is to have Iraqi security forces in control of 75 percent of Iraq by this summer.

The U.S. command has sought to spotlight development of Iraqi military potential. As Iraqi forces improve, American officials say, U.S. forces in Iraq can be reduced.

Iraqi political leaders, meanwhile, met in another round of talks to break the Sunni-Shiite logjam over the makeup of a new government. They emerged after two hours with no breakthroughs to report.

Minority factions are trying to prevent majority Shiites, the biggest bloc in the new parliament, from dominating the major jobs - prime minister and defense and interior ministers.

Representatives of the Shiite, Sunni and Kurdish blocs said that on Friday they discussed formation of a National Security Council, a compromise proposal for a joint body to oversee the defense and interior ministries.

More meetings are needed, they said. Tarek al-Hashimi, of the Sunni bloc's Iraqi Accordance Front, said the country faced "a dangerous political dilemma." His Kurdish counterpart, Barham Saleh, said the sectarian crisis runs "much deeper" than the dispute over a Shiite effort to name acting Prime Minister Ibrahim al-Jaafari as the future government chief.

U.S. ambassador Zalmay Khalilzad told The Associated Press on Friday that talks were under way about when he would meet with Iranian officials to discuss the Iraqi political situation. The talks should be held in Baghdad, Khalilzad said.

Iran's Shiite leadership has considerable influence among Iraq's Shiite groups.
Posted by: Dan Darling || 03/18/2006 03:15 || Comments || Link || E-Mail|| [6459 views] Top|| File under:
Al-Qaeda issues response to latest US-Iraqi offensive
The Mujahideen Shura Council issued a statement today, March 17, 2006, addressing the new military campaign recently launched by American and Iraqi forces in the north of Iraq. The group notes the campaign's moniker of being the "biggest attack with area support" since the start of the War in Iraq, and disparages the forces as "losers" for launching the offensive as an alleged means to "frighten" the Sunni people and coerce them to accept the new Iraqi government. To meet the enemy, the statement reads that the Mujahideen Shura Council has prepared for the attack and warns the Sunni people to not believe the propaganda and deception of the "unbelievers" in their psychological war.

Further, the message addresses previous large-scale campaigns and states: "Only their noses were rubbed in the mud and their voices were heard loudly calling to leave. This operation will end up the same way as the previous ones."

Operation Swarmer, reported as the largest air assault since the initiation of the War in Iraq, consists of over 1,000 troops of the American and Iraqi forces being deployed into the north of Samarra.

The Mujahideen Shura Council is composed of seven insurgency groups in Iraq: al-Qaeda in Iraq, Victorious Army Group, the Army of al-Sunnah Wal Jama'a, Ansar al-Tawhid Brigades, Islamic Jihad Brigades, the Strangers Brigades, and the Horrors Brigades, collaborating to meet the "unbelievers gathering with different sides" and defend Islam.
Posted by: Dan Darling || 03/18/2006 03:07 || Comments || Link || E-Mail|| [6467 views] Top|| File under:
Latest offensive aimed at capturing Samarra bombers
An Iraqi-U.S. operation targeting insurgents in the vast hardpan desert northeast of Samarra has led to the capture of a possible ringleader of the bombing of the Gold Mosque, Iraqi officials said today.

On its second day, Operation Swarmer resulted in 48 arrests and the discovery of at least six weapons caches consisting of mortars, AK-47s and insurgent training manuals, officials said.

The most important capture may be a leader of the group responsible for the bombing of the Golden Mosque, which set off a wave of sectarian violence between Sunnis and Shiites. More than 500 have been killed and hundreds more wounded. The insurgent group was also believed to be involved in the killing of a journalist for Arab television.

Iraqi security forces are spearheading the mission that has used 50 Chinook and Blackhawk helicopters to drop soldiers into the sparsely populated area, 80 miles north of the capital Baghdad.

U.S. officers say the operation is just as valuable as an indication of the growing competence of Iraqi forces. Military officials said the raid was planned and carried out by Iraqi commandos based on information from their own intelligence sources.

"This fight is at the intelligence level," said Col. Skip Johnson, one of the American commanders supporting Operation Swarmer. "The Iraqis know the culture and they know the people."

In Washington, Lt. Gen. Peter Chiarelli, commander of the multinational corps in Iraq, also stressed that the operation was "primarily" conducted by Iraqi forces.

"It was a large operation, consisting of Iraqis and U.S. forces," he said at a Pentagon briefing. "Had we tried to accomplish a mission like this 11 months ago, it would have been primarily U.S. forces, but in this case I think you've all seen the numbers as we have, primarily Iraqi forces supported by U.S. and coalition forces."

Operation Swarmer involves 1,500 troops, about 800 of whom are Iraqi.

That is fewer total troops than have taken part in assaults to drive insurgents from Fallouja, Ramadi and other cities. But more than 50 aircraft, mainly helicopters, transported the troops and gave them air cover, making it the largest airborne attack in Iraq since April 2003, military officials said.

A statement by the U.S. command said that the raids by the Army's 101st Airborne Division and Iraq's 1st Brigade would continue for several days, and that a number of insurgent weapons caches — containing artillery shells, explosives, army uniforms and materials for making car bombs — had been discovered.

Residents of the area, northeast of Samarra, said they heard large explosions in the distance after troops, helicopters and armored vehicles swooped in. They said the operation was concentrated around four villages that have harbored insurgent followers of Jordanian militant Abu Musab Zarqawi, whose Al Qaeda-affiliated organization has been blamed by U.S. and Iraqi officials for the Feb. 22 bombing of the Golden Mosque.

Repeated sweeps by American troops have failed to secure the Samarra area. U.S. and Iraqi officials said the timing of the latest raid was unrelated to the mosque bombing or next week's third anniversary of the U.S.-led invasion.
Posted by: Dan Darling || 03/18/2006 03:04 || Comments || Link || E-Mail|| [6461 views] Top|| File under:
Saddam's Terror Connections
SADDAM HUSSEIN'S REGIME PROVIDED FINANCIAL support to Abu Sayyaf, the al Qaeda-linked jihadist group founded by Osama bin Laden's brother-in-law in the Philippines in the late 1990s, according to documents captured in postwar Iraq. An eight-page fax dated June 6, 2001, and sent from the Iraqi ambassador in Manila to the Ministry of Foreign Affairs in Baghdad, provides an update on Abu Sayyaf kidnappings and indicates that the Iraqi regime was providing the group with money to purchase weapons. The Iraqi regime suspended its support--temporarily, it seems--after high-profile kidnappings, including of Americans, focused international attention on the terrorist group.

The fax comes from the vast collection of documents recovered in postwar Afghanistan and Iraq. Up to this point, those materials have been kept from the American public. Now the proverbial dam has broken. On March 16, the U.S. government posted on the web 9 documents captured in Iraq, as well as 28 al Qaeda documents that had been released in February. Earlier last week, Foreign Affairs magazine published a lengthy article based on a review of 700 Iraqi documents by analysts with the Institute for Defense Analysis and the Joint Forces Command in Norfolk, Virginia. Plans for the release of many more documents have been announced. And if the contents of the recently released materials and other documents obtained by The Weekly Standard are any indication, the discussion of the threat posed by Saddam Hussein's Iraq is about to get more interesting.

Continued on Page 49
Posted by: Dan Darling || 03/18/2006 02:58 || Comments || Link || E-Mail|| [6468 views] Top|| File under:
Sunnis complain about Iran-US talks
Sunni Arab political leaders on Friday denounced an agreement between the United States and Iran to hold face-to-face talks about solutions to the unrest in Iraq, saying the conversations would amount to meddling by foreign nations in Iraq's domestic affairs.

The Iraqi Consensus Front, the country's main Sunni political bloc, issued a statement calling the agreement "an obvious unjustified interference" and asserted that it was not obligated to comply with any results of the negotiations.

The Sunni leadership has long criticized Tehran's influence over Iraq's powerful Shiite religious parties, and its opposition to the talks could add another obstacle to the grinding efforts by Iraq's political leaders to forge a coalition government.

"The Iraqis in the current government should have these talks with the Iranians and discuss the level of intervention of Iran," Naseer al-Ani, a member of the Sunni Arab bloc, said in a telephone interview. "It's not up to the American ambassador to talk to Iran about Iraq."

The agreement between the United States and Iran was announced Thursday. Ali Larijani, general secretary of Iran's Supreme National Security Council, said Iran's participation came at the request of Abdul Aziz al-Hakim, leader of the Supreme Council for the Islamic Revolution in Iraq, a powerful Shiite party with ties to Iran.

Scott McClellan, the White House press secretary, said the Bush administration would not meet with Iran to negotiate the future of Iraq but rather to voice its concerns about what he called Iran's "unhelpful role" in Iraq. It remained unclear on Friday whether Iraqi leaders would be invited to the meetings.

The Sunni criticism came as leaders of Iraq's major political blocs, as well as the American ambassador, gathered in the heavily fortified compound of President Jalal Talabani to discuss the formation of a new Iraqi government.

According to several participants, the discussions focused on the proposal to create a national security council composed of leaders of the executive, judicial and legislative branches, as well as representatives of the country's main political blocs. The council would be consulted on pivotal national issues, like the economy, oil policy, public services and security.

Some Sunni leaders wanted the council's decisions to have binding executive authority. But, several participants said, the Shiite leadership and others were insisting that the council have only advisory powers, thereby safeguarding the constitutional powers of the executive.

A working group planned to continue the discussions on Saturday and was expected to submit its conclusions to the blocs' political leaders by Sunday, officials said.

In Halabja, Kurdistan, militias loyal to the Patriotic Union of Kurdistan, the party that governs the eastern part of the autonomous region, began a crackdown after a riot on Thursday in which demonstrators destroyed a museum dedicated to the thousands who perished in a poison gas attack by Saddam Hussein's security forces in 1988.

The riot began as a rally against government corruption but became violent after government guards fired weapons over the protesters' heads.

"The episode is a painful reminder that reforms are needed everywhere in this part of the world," Barham Saleh, Iraq's planning minister and a Kurd, said in an interview on Friday.

Although the riot may have arisen in part from the legitimate grievances of frustrated people, he said, radical Islamists might have taken advantage of the discord to foment violence. "Obviously this has to be investigated thoroughly," he said.

American and Iraqi security forces continued their search for insurgent hide-outs near Samarra on Friday, the second day of an assault in the area, north of Baghdad, though the results appeared to be modest and the American command began to return some troops to their bases.

About 10 people were detained on Friday, bringing the number of suspected insurgents captured during the raid to 47, said Lt. Col. Edward Loomis, a spokesman for the 101st Airborne Division, which is leading the operation. At least 17 have been released after questioning, he said, adding that troops uncovered no new weapons stockpiles on Friday.

The operation has garnered widespread attention, in part because Samarra is where a Shiite shrine was bombed by insurgents last month, setting off a wave of sectarian violence. But the military has not suggested that this assault was a direct response to the bombing.

The American military command described the push as the largest "air assault" since the invasion in 2003. The military defines air assault as the insertion of troops by aircraft. Some television networks erroneously used the term "airstrikes," conjuring images of the "shock and awe" bombing campaign that heralded the invasion.

But there were no reported aerial bombardments during this operation, and Colonel Loomis said Friday that the American and Iraqi forces had encountered no armed resistance and suffered no casualties.

The American military reported that a soldier from the 101st Airborne was shot and killed at an observation post in Samarra on Thursday, but the incident appeared to be unrelated to the operation.

In Baghdad, the authorities recovered two more bodies, both handcuffed, blindfolded and shot in the head, according to an official in the Interior Ministry. At least 170 bodies, all showing evidence of execution-style killings, have been recovered around Baghdad in the last 10 days, according to Iraqi officials.

Though the motives for most of the killings remain unclear, officials fear that the wave of executions is a continuation of the sectarian reprisals that followed the destruction of the Samarra shrine last month.

Gunmen fired on Shiite pilgrims in several locations on Friday, killing at least one and wounding 12, the ministry official said. An improvised bomb, apparently directed at pilgrims, exploded on the road between Mahmudiya and Karbala, killing one and wounding four, the official said.

Thousands of Shiites are converging on Karbala, in the south, to celebrate the end of the 40-day mourning period commemorating the death of Imam Hussein, the grandson of the Prophet Muhammad.
Posted by: Dan Darling || 03/18/2006 02:50 || Comments || Link || E-Mail|| [6460 views] Top|| File under:
Dozens Held in Iraq Sweep
US and Iraqi troops have arrested dozens of suspected extremists during a joint massive military offensive in northern Iraq, security sources in Tikrit said yesterday. One of the arrested suspects is believed to be a wanted terrorist from Samarra, the sources said. Soldiers arrested several suspects in a factory in Dur, one police officer said. Out of the people detained initially, 20 were released, Salahuddin province Deputy Gov. Abdullah Al-Jebara said in Tikrit.

Operation Swarmer was launched Thursday northeast of Samarra, where an insurgent bombing on Feb. 22 badly damaged a major Shiite shrine and ignited days of sectarian bloodshed across Iraq in which more than 500 people died. Up to 200 foreign terrorists are believed to have been hiding out between the cities of Samarra and Dur. However, in Tikrit there was speculation the terrorists had learned of the US plans in advance and had fled the area.


Mahmoud the Weasel, still on the job...

No foreign fighters had been arrested yet, according to the deputy governor. No resistance or casualties have been reported yet. "They are not so much attacks as raids," one reporter from Al-Arabiya television said.
Posted by: Fred || 03/18/2006 00:00 || Comments || Link || E-Mail|| [6460 views] Top|| File under:
Gunmen kill 3 pilgrims, bus bomb kills 2 in continuing sectarian bloodshed
Gunmen targeting streams of Shiite Muslim pilgrims heading for the holy city of Karbala shot and killed three people on Friday morning and wounded two others in a Sunni Muslim neighborhood of Baghdad, police reported. Elsewhere, a bomb left on a minibus killed two people, and the bodies of four Sunni men were found in Shiite east Baghdad, as tensions between the Muslim sects heighten across strife-torn Iraq. Tens of thousands of devout Shiites are converging on the holy site for Monday's celebration of Arbaeen, marking the end of the 40-day mourning period after the date of the death of Imam Hussein, the Prophet Muhammad's grandson, killed in Karbala in 680 A.D.

The prospect of attacks on Shiite pilgrims had led the U.S. command to reinforce the American troop presence here. A battalion of the 2nd Brigade, 1st Armored Division, about 700 troops, was dispatched to Iraq from its base in Kuwait to provide extra security for Shiite holy cities.

Groups of Shiite faithful, many parents with children in tow, trekked down Baghdad streets on Friday, headed for the southbound highway and Karbala, the shrine city 80 kilometers (50 miles) south of here. At about 7:30 a.m., a BMW sedan driving alongside pilgrims in the western Baghdad district of Adil opened fire, killing three and wounding two, said police Lt. Thair Mahmoud. Further details, including identities and ages of the victims, were not immediately available. Police later reported a second incident, also in western Baghdad, in which armed men riding in a car fired on pilgrims near Um al-Tuboul Square, wounding three. The killings were at least the second fatal attack during this holy period. On Tuesday, a roadside bomb exploded among Shiite pilgrims near Baqouba, north of Baghdad, killing one and wounding seven.

At about 1 p.m. on Friday, a plastic bag of explosives covered by cucumbers and tomatoes blew up on a minibus in a Shiite district, killing two passengers and wounding four, said police Lt. Col. Falah al-Mohammedawi. Police said the bag had been left there by a departing passenger.

In the continuing cycle of apparent reprisal killings, police in a Shiite area of east Baghdad late Thursday found the bodies of four Sunni men who had been seized from a taxi the day before in western Baghdad. Victims' relatives said the driver told them masked gunmen in black clothes stopped his taxi and abducted the four after seeing their identification cards from Azamiyah, a Sunni neighborhood of Baghdad. In another example of the nonstop violence afflicting much of Iraq, six mortar rounds landed on six houses at 1 p.m. Friday in a mixed Sunni-Shiite area of Khan Bani Saad, 20 kilometers (12 miles) north of Baghdad, killing one person and wounding three others, police reported.
Posted by: Fred || 03/18/2006 00:00 || Comments || Link || E-Mail|| [6465 views] Top|| File under:
Israel-Palestine-Jordan
Three dead in Gaza explosion, shooting
Two Palestinians have been killed and three more injured in an explosion in northern Gaza, Palestinian security sources say. The sources said initial indications suggested the blast in Bait Lahiya happened while the men were preparing an explosive device of some kind.


Don'tcha just hate it when that happens?

Another workmans' comp claim for Mutual of Gaza.

"I'm sorry, we don't cover acts of God"

"I'm sorry, we don't cover acts of Allan"

The Israeli army said it was not carrying out any military activities in the area at the time.
Meanwhile, an eight-year-old Palestinian girl was shot dead by the Israeli occupation army in the northern West Bank on Friday. Palestinian hospital sources said the girl was in a car being driven by her uncle in Yamun, east of Jenin, when she was hit by gunfire. Her uncle was wounded.
Posted by: Fred || 03/18/2006 00:00 || Comments || Link || E-Mail|| [6462 views] Top|| File under:
Abbas urged to quit, scrap government
Ramallah, Paleostine (Rantburg News Service): Fatah officials have asked the Palestinian president to resign, dissolve the Palestinian Authority and return responsibility for the occupied territories to Israel in protest against Tel Aviv's actions. "If we can't be in charge," said Paleostinian negotiator Saeb Erekat, "then there's no reason to have a government. Just forget the whole thing."

Senior Fatah officials said on Friday the idea of scrapping the Palestinian Authority (PA) was debated for the first time on Thursday night by the Fatah central committee, which controls Mahmoud Abbas' faction. "We knew as soon as we lost the election that the whole idea of Paleostine was a bust," the official said.

The discussion highlighted frustrations within Fatah, beaten by Hamas in January elections, following Israel's seizure of a Palestinian leader in a West Bank prison raid this week. "The whole idea behind the Paleostinian Authority is power," Erekat explained. "If you don't have power, what have you got? You're... ummm... powerless. So we're going to just call the whole thing off. Hamas can do what they want. We're outta here."

A senior Fatah official said Abbas' top aide, Tayeb Abdel-Rahim, had sparked the debate in the central committee at the behest of his boss. "Abdel-Rahim said at the meeting Abbas must consider resigning and dissolving the Palestinian Authority if Israel continues with its attacks and unilateral measures," said the official, who asked not to be named. "Why should we accept blow after blow to President Abbas whom the world claims to support?" the official quoted Abdel-Rahim as saying. "We've fought the Israelis for years, and now Hamas has won. Since we couldn't lick the Israelis, and since we like them better than we like Hamas, we'll join them."

Abbas, who resigned once when he was prime minister under the late Yasser Arafat, and has threatened to quit since becoming president, told the central committee he would consider the proposal, the official said. "I guess I could do that," he stated, cautiously. "But I couldn't do it without a pension. A big pension. And some jobs for my relatives. Maybe I'll run for president. I have experience..."
Posted by: Fred || 03/18/2006 00:00 || Comments || Link || E-Mail|| [6459 views] Top|| File under:
Syria-Lebanon-Iran
Iran's secret talks with Iraqi militants spark fears of proxy war
Iran held secret talks with Shia militant leaders from Iraq and Lebanon only days before the country's nuclear negotiators threatened America with "harm and pain", independent sources in Teheran have revealed.

The Iraqi firebrand cleric, Moqtadr al-Sadr and the chief of the armed Shia group Hizbollah in Lebanon, Hassan Nasrallah, held separate consultations with leading officials in Teheran.

Al-Sadr commands thousands of fighters in Iraq, with the power to destabilise further the country and target British and American troops, while Hizbollah's missile-wielding fighters are stationed on Lebanon's southern border with Israel. The revelation of their visits to Teheran has stoked fears that Iran's Shia clerical rulers are drawing up plans to wage a co-ordinated proxy war, using foreign Shia militias, in the worsening dispute with the West over its nuclear ambitions.

In a statement 10 days ago to the International Atomic Energy Agency, Iran said that America could inflict harm and pain, before adding: "But the United States is also susceptible to harm and pain."

On Friday, Ali Larijani, a leading Iranian nuclear negotiator, said: "Iran has chosen the path of resistance till achieving full access to nuclear energy, because we consider it a legitimate right." Iran insists that its nuclear plans are for peaceful purposes, a claim disputed by the United States, which fears that Teheran is developing nuclear weapons.

The visits of al-Sadr and Nasrallah to the Iranian capital went unmentioned in state-controlled media, but were reported on the Iranian expatriate internet site, roozonline, widely regarded as a reliable source of information from inside the tightly controlled Iranian regime.

While Iraq and Lebanon are home to the most powerful Shia militias, the voice of Iran's ruling clerics also holds sway with Shia minorities and Iranian communities in Bahrain, Kuwait, Saudi Arabia and the United Arab Emirates. Its capacity to destabilise the Middle East also extends to the West Bank and Gaza Strip.

• Iran's most prominent dissident journalist has been freed from jail after six years, much of which was spent in solitary confinement. Akbar Ganji was imprisoned in 2001 for investigating the murder of five dissidents by intelligence agents.


Posted by: Captain America || 03/18/2006 21:08 || Comments || Link || E-Mail|| [6464 views] Top|| File under:
Iran Blames US, UK for 'Bandits' Killing of 22
Tehran, Iran, Mar. 18 – Iran's Interior Minister pointed the finger at Britain and the United States on Saturday for an armed attack in the south-eastern province of Sistan-va-Baluchistan in the town of Zabol which left 22 Iranian officials dead in the early hours of Friday morning.

Radical Shiite cleric Mostafa Pour-Mohammadi also claimed the people behind the attack were the same as those behind a spate of bombings in Iran's south-western province of Khuzestan earlier this year and in 2005. "What is clear about the recent events in Zabol and Khuzistan is that those behind the assailants were the same", Pour-Mohammadi told the state-run news agency ISNA.

"According to reports received, certain American and British security officials have had meetings with certain leaders of bandits and have encouraged them to carry out terrorist attacks [in Iran]", he said.

Twenty-two Iranian government and provincial officials were killed and at least seven, including the governor of the nearby city of Zahedan, were critically wounded in the ambush as their convoy was returning from a gathering in Zabol to Zahedan. The Interior Minister's comments mirrored remarks Friday by Iran's paramilitary police chief, Brigadier General Ismaeil Ahmadi-Moqaddam, on state television that there was evidence the assailants had held meetings with British intelligence officers.


"Nice work, James. Her Majesty's Secret Service comes through again."
With an able assist from CIA, Felix."

Sistan-va-Baluchistan Province is home to Baluchis, a predominantly Sunni Muslim ethnic minority. Iran has witnessed escalating unrest in recent months in areas populated by Baluchis, who complain just like everyone else does of discriminatory and repressive policies by the theocratic regime.
Posted by: Steve White || 03/18/2006 13:30 || Comments || Link || E-Mail|| [6460 views] Top|| File under:
Bandits kill 22 in Iran
Afghan bandits with links to US and British security services have killed 22 people in Iran and seized an unknown number of others in an ambush that also left a senior official critically wounded, Iranian officials said.

Police said 'a group of armed bandits who crossed the Afghanistan border killed 21 people and injured another seven innocent people driving in their vehicles' between the border city of Zabol and Zahedan, the provincial capital of Sistan-Baluchistan.

The southeastern province's deputy governor general for security, Mohsen Sadeghi, later raised the death toll to 22 and said that, 'according to the reports we got, one of the seven injured people is in a critical condition.'

A source in the interior ministry said: 'Hossein Ali Nouri, the governor of Zahedan, and his deputy have been critically wounded and both are in intensive care in hospital.'

According to some Iranian news agencies, Nouri and his deputy were shot several times in the chest and abdomen.

The interior ministry source, speaking on condition of anonymity, added that 'apparently a number of people have been taken hostage'.

'Iran is seriously pursuing the case, and that is why the head of police is here to command the search for the bandits,' he added.

The officials were returning to Zahedan after attending a ceremony of war commanders in Zabol, the reports added.

'A number of victim's families have told us that their relatives have been taken hostage, but we cannot confirm it yet,' he added.

Iran's police commander, Brigadier General Esmail Ahmadi-Moqaddam, told state television 'we have information that the bandits in Sistan-Baluchistan area had some meetings with the British and the American security services'.

'These services have dictated plans to the bandits on how to destabilise the area. They are trying to spread disputes between Shiites and Sunnis. This is a terrorist action against innocent civilians,' he told reporters upon arriving at Zahedan's airport.

oh and forget what I said about war commanders, 'kay?

Ahmadi-Moqaddam said the bandits had killed Shiites, who were stopped at a mock checkpoint.

'There is the possibility that the bandits have escaped to Afghanistan since the area is close to the border,' he added.

Sistan-Baluchistan, a mostly Sunni Muslim province in predominantly Shiite Iran, is notoriously lawless and is a key transit route for opium and other drugs from Afghanistan and Pakistan headed for Europe and the Gulf.

Some three month ago, a group of Iranian soldiers was kidnapped near the border with Pakistan by a hardline Sunni Muslim group operating in the unruly border area. They were later released. Iranian officials and media had initially said the kidnappers were bandits, drug traffickers or dissident tribesmen.

Bandits, Balochis, insurgents, dissidents ... what's the dif??? depends a lot on what the "hardline Sunni group" is.
Posted by: Dan Darling || 03/18/2006 03:18 || Comments || Link || E-Mail|| [6460 views] Top|| File under:
Who's in the News
77
[untagged]
Bookmark
E-Mail Me
The Classics
The O Club
Rantburg Store
The Bloids
The Never-ending Story
Thugburg
Gulf War I
The Way We Were
Bio
Merry-Go-Blog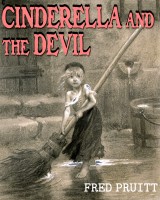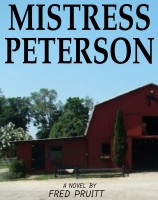 On Sale now!


A multi-volume chronology and reference guide set detailing three years of the Mexican Drug War between 2010 and 2012.

Rantburg.com and borderlandbeat.com correspondent and author Chris Covert presents his first non-fiction work detailing the drug and gang related violence in Mexico.

Chris gives us Mexican press dispatches of drug and gang war violence over three years, presented in a multi volume set intended to chronicle the death, violence and mayhem which has dominated Mexico for six years.
Click here for more information


Meet the Mods
In no particular order...


Steve White
Seafarious
Pappy
lotp
Scooter McGruder
john frum
tu3031
badanov
sherry
ryuge
GolfBravoUSMC
Bright Pebbles
trailing wife
Gloria
Fred
Besoeker
Glenmore
Frank G
3dc
Skidmark
Alaska Paul



Better than the average link...



Rantburg was assembled from recycled algorithms in the United States of America. No trees were destroyed in the production of this weblog. We did hurt some, though. Sorry.
3.236.212.116

Help keep the Burg running! Paypal: