Afghanistan
UN bodyguard 'executed by Afghan police'
A United Nations bodyguard who saved 17 colleagues by holding back Taliban fighters who stormed a guesthouse was minutes later executed by Afghan police, according to a video which has been seen by officials.

Louis Maxwell, a UN security officer from the United States, was among five international UN workers who died in the early morning October 28 attack in Kabul.

Mr Maxwell climbed onto a roof of the privately-run Bakhtar guesthouse and held the suicide attackers at bay with an assault rifle so colleagues could escape. Until now Mr Maxwell was believed to have been killed in the attack, along with another UN security guard, Laurance Mefful of Ghana, but his actions were credited with saving 17 lives.

Two Afghan guards and an Afghan civilian also died in the attack.

However an amateur video of the attack seen by UN officials and Stern magazine now appears to show Mr Maxwell being shot repeatedly at close range by Afghan police responding to the attack.

The United Nations said an investigation had raised "the disturbing possibility" Mr Maxwell had died from "friendly fire". One official who had seen the video said "it looks like an execution".

Mr Maxwell came down from the roof after the attack and was shot minutes later officials said.

The video shows Mr Maxwell wounded in a group of Afghan police when a single shot is fired, Stern reported. He screams and collapses to the ground. None of the police reacts.

Three more shots are fired, then a policeman takes Mr Maxwell's weapon from next to his corpse and leaves.

The motivation for the shooting is unclear from the video and an official said it was possible police had mistaken Mr Maxwell, an African American, for a foreign terrorist.

Stern reported another theory was that the Afghan police officer wanted to steal his sophisticated assault rifle.

The UN board of inquiry into the attack is due to report soon and findings will be shared with the Afghan authorities.

Ban Ki-moon, UN secretary general, demanded to know after the attack why the Afghan security forces had taken more than an hour to respond to calls for help. After the assault the UN temporarily withdrew half its international staff and closed more than 90 guesthouses used by employees.

Six months later, the international UN presence in Afghanistan remains several hundred fewer than before the attack.

The guesthouse had been housing UN election workers and the Taliban claimed responsibility for the attack saying it was provoked by UN support for the presidential elections.
Posted by: lotp || 04/18/2010 00:00 || Comments || Link || E-Mail|| [6465 views] Top|| File under:
Arabia
Houthis kill soldier following truce breach
[Asharq al-Aswat] Yemeni Shi'ite rebels killed a Yemeni soldier in the flashpoint city of Saada, security officials said late on Friday, the latest breach of a truce to end a northern war. The soldier, Namran Suleiman Jaber Hadshan, was a bodyguard to a member of parliament, the government's security media office said in a statement. His body was dumped in a well, the statement added.

On Friday, officials said Houthi rebels a day earlier had opened fire on a military plane flying above Saada, one of the most serious breaches of the truce.

The aircraft, which state media said was carrying military and government officials, was not hit. Houthis denied involvement in the incident, Yemeni media said.


"It wuz... ummm... somebody else."


The Yemeni government, struggling to stabilise a fractious country where al Qaeda is trying to strengthen its foothold, agreed a truce in February with the northern rebels to halt fighting that has raged on and off since 2004 and displaced 250,000 people.

The shooting was one of the most serious breaches yet of the truce, and came just days after rebels killed a school guard and lost one of their own in a gunfight on Tuesday.
Posted by: Fred || 04/18/2010 00:00 || Comments || Link || E-Mail|| [6466 views] Top|| File under:
Britain
SAS in body armor 'private funding' row
The Sunday Telegraph has been told that a £400,000 "contingency fund", financed by private donors, was used to purchase body armour for members of 21 SAS, one of the service's two territorial regiments, prior to their deployment to Helmand in 2008.

Cash from the fund was also used to pay for operational welfare equipment, personal kit and to pay-off the mortgages of two members of 23 SAS killed in southern Afghanistan in an earlier deployment.

The disclosure has been seized upon by opposition MPs and former Army commanders of proof that the Armed Forces have not been properly funded while Labour has been in power. Tory MPs described the revelation as an "outrage and a disgrace" and it has prompted calls for an investigation into private funding of the Army.

Details of the row came just days after the war in Afghanistan was highlighted as an election issue when Nick Clegg, the Liberal Democrat leader, said that troops in Helmand were under-equipped.

The 21 SAS fund was created prior to the regiment's deployment to Afghanistan in 2008 and was supposed to be used to help families of soldiers who were either killed or wounded on operations. But after the regiment was mobilised in the spring of 2008, commanders feared the unit did not have access to enough equipment or body armour to properly prepare the SAS troops for their six month tour.

The Sunday Telegraph understands that those individuals who contributed to the fund were asked and agreed to allow some of the money to be used to buy body armour, training and operational welfare equipment, such as computers and satellite telephones.

Sources have said that the kit issue became crucial after Lance Corporal Richard Larkin and Trooper Paul Stout, both members of 23 SAS, also a territorial regiment, were killed along with Corporal Sean Reeve, from the Royal Signals, and Corporal Sarah Bryant, of the Intelligence Corps, when their Snatch Land Rover was blown up by an improvised explosive device in June 2008.

Following the deaths, it was claimed by an SAS commander that the dead soldiers had not been properly trained or equipped for their role in Helmand.
Posted by: lotp || 04/18/2010 00:00 || Comments || Link || E-Mail|| [6463 views] Top|| File under:
Explosions wound 10 outside India cricket stadium
[Dawn] At least 10 people were wounded when a bomb exploded on Saturday outside a packed cricket stadium in the southern Indian city of Bangalore, police said.

The blast blew off portions of an outer wall of the stadium, packed with people who had come to watch a match in the popular Indian Premier League cricket tournament.

Bangalore police commissioner Shankar Bidari said the bomb may have been hidden behind a plastic board. "The match will start, people are moving in and there is no reason to panic," he said.

The explosion came a day after the US State Department issued a travel alert in which it said: "The US government continues to receive information that terrorist groups may be planning attacks in India".


How very odd. I,too, could have predicted that... although I would have put it in the definitive instead of a possibility.

Indian Home Ministry officials said cities had been asked to bolster security in key installations after the Bangalore blast.

India's Congress government is currently under pressure from the opposition for failing to tackle issues such as security and food inflation.

It was the second bomb attack this year, after a powerful blast ripped through a restaurant in the western city of Pune in February, killing 17 people. India has blamed the Indian Mujahideen, a home-grown militant group, for the Pune attack.

No one has claimed responsibility for the Bangalore blast.

Police commissioner Bidari said forensic science experts were scouring the area for clues.

"It was a huge noise and people started to run. We were really scared," Arun Kumar, a witness, told television channels.

Injured policemen and locals were taken away by rescuers in stretchers into waiting ambulances, television pictures showed.

Sniffer dogs were deployed and bomb squad officials were examining the stadium walls for more posible bombs, officials said.

India remains jittery about the threat of militant attacks which have threatened to disrupt the cricket tournament and the October Commonwealth Games.

On Thursday police recovered and defused a bomb on a passenger train travelling to India's capital.
Posted by: Fred || 04/18/2010 00:00 || Comments || Link || E-Mail|| [6458 views] Top|| File under:
Twenty-one militants killed in Orakzai clashes
[Dawn] At least 21 militants have been killed in the Orakzai agency overnight as security forces target militants in the area, three militant hideouts have also been destroyed. The suspected militants were killed during clashes with troops in the Sangra area, reports DawnNews.

Security forces claim they have cleared militants from the Sangra mountains in the agency. However gunship helicopters continue to target militant hideouts elsewhere in the agency.

The offensive has been going on for weeks and hundreds of militants have been taken out since the operation started.
Posted by: Fred || 04/18/2010 00:00 || Comments || Link || E-Mail|| [6470 views] Top|| File under: TTP
Lashkar-i-Jhangvi claim responsibility for Quetta blast
[Dawn] At least 11 people, a cameraman of a private TV channel and four police officers among them, were killed and over 40 others injured when a suicide bomber blew himself up inside a hospital here on Friday. A member of the National Assembly, Syed Nasir Ali Shah of the PPP, his son, five TV journalists, a driver of DawnNews and seven police personnel were among the injured.

The bomber struck outside the emergency ward of Sandeman Civil Hospital, where a large number of people, including the MNA, police officers and journalists, gathered after the body of a banker, who was shot dead minutes earlier, was brought to the hospital.

After the suicide attack unknown people started firing, triggering chaos and panic in the city. Shops and markets were closed and traffic and normal life was badly affected.

The banned Lashkar-i-Jhangvi claimed responsibility for the attack. Its spokesman identified the suicide bomber as Haq Nawaz Baloch.

Police said they had found the head of the suicide attacker and announced Rs500,000 for information leading to his whereabouts.

"It was a suicide attack," DIG (Investigation) Qazi Abdul Wahid told Dawn.

Police found the head and limbs of the bomber and sent them to agency concerned for tests.

Police said that 15kg of explosives had been used in the attack, damaging the hospital's emergency ward. Its walls were spattered with blood stains and pieces of human flesh. Windowpanes of all nearby wards were shattered.

The cameraman who was killed in the attack was working for Samaa news channel. He was identified as Arif Malik. The others killed were identified as DSP Zahir Shah Kazmi, DSP Ghulam Mohammad, head constable Mohammad Hussain, constable Mohammad Hadi, FIA constable Mujtaba, hospital's employee Haji Daud, Abdul Khaliq Hazara, Syed Ayub Shah and Yar Mohammad. One body could not be identified.

The deceased banker, Arshad Zaidi, was the son of Ashraf Zaidi, president of the Balochistan Shia Conference. He was shot dead by gunmen riding a car as he stepped out of his bank in Manan Chowk area. Hundreds of people, including the MNA, rushed to the hospital and were protesting against the killing when the blast took place.

"I saw a man who went to the gate of the emergency ward. He blew himself up when a security guard of the MNA tried to push him back," said Abdul Karim, who was injured in the blast.

"I and other journalists were covering the MNA's visit when the blast took place," Noor Elahi Bugti, a reporter of a private news channel, told Dawn.

Emergency was declared in all government hospitals of the city.

Khalil Ahmed (Express News), Noor Elahi (Samaa), Fareedullah (Dunyia News), Sohail Malik (Aaj TV), Salman Ashraf (Geo TV), Wali Mohammad (DawnNews), MNA Nasir Shah and his son Syed Hashim were taken to CHM. Others were taken to different hospitals in the city.

Quetta police chief Shabbir Sheikh told reporters that a team, comprising DIG (Investigation) Qazi Wahid, DIG (Crime Investigation Department) Wazir Khan Nasar and DIG (Operations) Hamid Shkeel, had been formed to investigate the strike.

He said the suicide bomber was an outsider, adding that all efforts would be made to catch the elements behind the attack.

Educational institutions: The provincial education department announced that all government and private educational institutions would remain closed on Saturday. However, practical exams will be held on schedule. Traders' organisation has called for a shutter-down strike on Saturday.

The Balochistan Union of Journalists and the Quetta Press Club condemned the attack and killing of the TV cameraman.

Balochistan Governor Nawab Zulfiqar Ali Magsi, Chief Minister Nawab Aslam Raisani, Balochistan Assembly Speaker Aslam Bhootani and provincial ministers Mir Hamal Kalmati, Habibur Rehman Mohammad Hasni and Nawabzada Jameel Bugti also condemned the attack.

The chief minister directed the authorities concerned to take all steps for safety of citizens and peace and order in the city. He also announced compensation for the victims of the blast.
Posted by: Fred || 04/18/2010 00:00 || Comments || Link || E-Mail|| [6509 views] Top|| File under: Lashkar e-Jhangvi
Iraq
Weapons cache found in Mosul
NINEWA / Aswat al-Iraq: An Iraqi army patrol on Saturday found a weapons cache west of Mosul city.

"The operation relied on intelligence tip offs and people's cooperation,' an army source told Aswat al-Iraq news agency. He noted that the force took the seized arms and ammunition to its base.
Posted by: Steve White || 04/18/2010 00:00 || Comments || Link || E-Mail|| [6468 views] Top|| File under:
Israel-Palestine-Jordan
Egyptian forces detonate smuggling tunnel
[Ma'an] Egyptian authorities detonated a smuggling tunnel in Rafah on the Egyptian border south of Gaza on Saturday. The tunnel, located in the As-Salam neighborhood of Rafah, was destroyed without any injuries reported, our correspondent said.

Additionally, Egyptian forces stormed another subterranean tunnel used for smuggling cars into Gaza after receiving information that digging to complete the structure was underway in Al-Qumbuz, north of the Rafah crossing, security sources said.

Sources added that the estimated cost for the tunnel's construction exceeded USD $500,000. No cars or suspects were seized in the incident.


500 grand for a tunnel? Clearly I'm in the wrong business. If only I could cut off some more legs ...


The car-smuggling tunnel was the sixth discovered by Egyptian forces, who have detonated all the previous structures along the Gaza border.
Posted by: Fred || 04/18/2010 00:00 || Comments || Link || E-Mail|| [6461 views] Top|| File under: Hamas
Israeli forces surround Beit Ummar
[Ma'an] Israeli forces reportedly surrounded the town of Beit Ummar on Saturday, closing off all entrances into the town and fired tear-gas canisters near the local mosque, according to the Palestine Solidarity Project.

Spokesman for the PSP Muhammad Ayyad Awad, said Israeli forces surrounded the town and stopped all cars, checking owners' identity cards, adding that Israeli and international solidarity groups were barred from entering Beit Ummar to participate in the week march against the wall.

Locals said Israeli soldiers fired tear-gas canisters near the local mosque, where worshipers were gathered, with several suffering from respiratory problems as a result.

Awad added that the Popular Committee Against the Wall and the PSP were unable to hold its weekly march because of the Israeli siege imposed upon the town.

An Israeli military spokesman said "due to reoccurring events of rock hurling toward Israeli vehicles near Beit Ummar, [Israeli] security forces entered and patrolled the village. During the patrol, rocks were hurled at the force, who responded with riot dispersal means, causing no damage or injuries."
Posted by: Fred || 04/18/2010 00:00 || Comments || Link || E-Mail|| [6461 views] Top|| File under: Palestinian Authority
Southeast Asia
Philippines to drop charges
[Straits Times] THE Philippine government said on Saturday it would drop murder charges against two prominent members of a powerful Muslim clan over the massacre of 57 people last year.

Zaldy and Akmad Ampatuan, initially alleged to be two of the key planners of the election-linked killings in the restive south, will be dropped from the list of those accused, Justice Secretary Alberto Agra said. 'I just issued the resolution. I have already instructed the prosecutors to amend the charges to drop them against Zaldy and Akmad,' he told AFP, although he said lawyers opposed to his decision could appeal in court.

The move was sure to provoke outrage among the relatives' victims, who have repeatedly voiced concern that President Gloria Arroyo secretly intended to protect the Ampatuans because they were long-time political allies. The prosecution in February charged that Zaldy, Akmad and other members of the Ampatuan clan conspired to murder a convoy of political rivals and journalists in Maguindanao province on November 23.

The murder, which shocked the world, was allegedly intended to prevent a rival from running against clan member Andal Ampatuan Jnr for the post of provincial governor in the May 10 national elections. However Mr Agra said that, after reviewing evidence, the initial decision to charge Zaldy and Akmad was flawed. 'There was no proof of conspiracy and there was a proof of an alibi,' he said.

Mr Agra cited airline tickets and cellphone records showing Zaldy and Akmad Ampatuan were not in Maguindanao during the massacre as reasons for dropping the charges. 'There is no proof or any document that shows they were part of the planning. They (the prosecution) only had one witness against Zaldy and Akmad.'

The Ampatuans are a powerful Muslim political clan that has long dominated politics in Maguindanao. They were members of Arroyo's ruling coalition and delivered her crucial votes in the 2004 presidential election, but were expelled after the massacre. Zaldy Ampatuan had been governor of a Muslim autonomous region in the southern Philippines that encompasses Maguindanao at the time of the massacre. Akmad was the acting vice-governor of Maguindanao.
Posted by: Fred || 04/18/2010 00:00 || Comments || Link || E-Mail|| [6459 views] Top|| File under:
3 militants killed in Philippines
[Straits Times] THREE Al-Qaeda-linked militants suspected of being behind deadly bomb attacks in the southern Philippines were killed in a gunbattle with troops, the military said on Saturday.

Two soldiers were also wounded in the firefight on Friday when troops caught up with fleeing Abu Sayyaf extremists on Basilan island, said Lieutenant General Ben Dolorfino.

The gunmen are believed to be part of the Abu Sayyaf group that set off two bombs and fired on civilians and security forces in Basilan's capital on Tuesday in an attack that left 15 people dead, Dolorfino said.

Two rifles and a machinegun were recovered from the dead extremists, said Dolorfino, who is head of military forces in the southern Philippines.

Troops accompanied by sniffer dogs also discovered and safely detonated a bomb believed to have been left by the Abu Sayyaf in a creek on Basilan on Friday, officials said.

Security forces have imposed tight security on Basilan and surrounding areas following the Abu Sayyaf attacks, the worst such assault by the group in months.
Posted by: Fred || 04/18/2010 00:00 || Comments || Link || E-Mail|| [6470 views] Top|| File under: Abu Sayyaf
Syria-Lebanon-Iran
Eight wounded as army clashes with Baalbek clan
Army clashes with a powerful clan in the eastern Lebanese city of Baalbek on Friday wounded eight people, including three soldiers, a security official said. There were conflicting reports over whether a person was killed in the violence.

An army patrol was fired upon by members of the Jaafar clan during a raid in the city's Sharawna neighborhood to find fugitives in a court case, the official told AFP. The military, which has yet to comment about the incident, often conducts operations in the surrounding Bekaa region, which is notorious for drug trafficking and car thefts.

The National News Agency reported that the operation to arrest assailants accused of assaulting the army several months ago, as well as individuals charged with drug trafficking, theft and murder, led to fierce clashes, during which assailants fired rocket propelled grenades at Lebanese soldiers.
Posted by: Fred || 04/18/2010 00:00 || Comments || Link || E-Mail|| [6461 views] Top|| File under:
Terror Networks
A Thanksgiving meal, then charges of jihad
In the photograph from last November, Ramy Zamzam, 22, is a proud first-year dental student in his new white jacket, framed by his beaming parents. A few weeks later, he and four American friends would disappear, resurfacing in Pakistan, accused by United States and Pakistani law enforcement officials of seeking to join the jihad against American forces in Afghanistan.

At a time of new concern about radicalization of Muslims in the United States, Mr. Zamzam's story is a baffling tale and a tragedy for parents who from all appearances are loyal and law-abiding Muslim immigrants living in the Virginia suburbs of Washington.

In an interview on Friday, as the men's trial resumed in Pakistan, Mr. Zamzam's mother, Amal Khalifa, described a harrowing visit she and her husband made early this month to the eldest of her three children. The confident student, she said, the "multitasker' who had excelled as a student and community volunteer through high school and college, was shattered by four months in a Pakistani jail. "He cried and clung to me,' Ms. Khalifa said, choking up. "When I saw him like that, it broke my heart.'

By her account, Mr. Zamzam asked about his two younger brothers and denied that he had had any plans to join militants. "He said: 'Mom, I love my country. I want to go back to my country. Why do the Pakistanis want to do this to us?' ' Ms. Khalifa said in the interview, at the Washington offices of the Council on American Islamic Relations, an advocacy group that has assisted the parents.

The Pakistani authorities have lodged terrorism charges against Mr. Zamzam and his four friends, all American citizens — Ahmed Abdullah Minni, Aman Hassan Yemer, Waqar Khan and Umer Farooq — alleging that the Americans sought to connect with militant groups and that they also plotted attacks against Pakistani targets. The men have denied the charges.

Their trial, which after a recess formally began on Saturday in a prison in the Pakistani city of Sargodha, opened with testimony presented by police officers, and the presentation of maps the men were allegedly carrying when they were arrested and print-outs of e-mail. A lawyer for the men, Hassan Katchela, said his clients had been "excited, neat and tidy,' during the session. The next hearing was set for April 27.

American law enforcement officials have said there is considerable evidence suggesting that the men had been radicalized and planned violence, notably a video Mr. Zamzam left behind that appeared to reflect his plans to join the jihad. Ms. Khalifa declined to discuss the video, which Mr. Zamzam left with a Virginia friend on a thumb drive. She said the Federal Bureau of Investigation had asked her not to speak publicly about its contents.

During the visit with his parents, she said, Mr. Zamzam, told them he and the other men disappeared two days after Thanksgiving to travel to Pakistan to attend Mr. Farooq's wedding. They chose not to tell their parents about their plans, Mr. Zamzam said, because they were afraid they would be forbidden from taking an expensive trip to a possibly dangerous place.

After they arrived, according to Mr. Zamzam, armed men, not wearing uniforms, burst into the house where they were staying and drove off with them. They were held for 36 hours without food or water and beaten constantly by interrogators who demanded that they admit to being terrorists, Mr. Zamzam told his parents. Pakistani officials have denied that the Americans were mistreated and disputed the wedding story.

Mr. Zamzam's family immigrated from Egypt in 1990, when he was 2 years old, after receiving residence status in the so-called green card lottery operated by the United States. Ms. Khalifa has worked as a secretary for the Navy and as a receptionist at a Washington condominium, she said; her husband, Said Zamzam, has worked in the financial aid office at Howard University and also as a receptionist at the same condominium.

The family was not especially religious, Ms. Khalifa said, rarely visiting the mosque except at Muslim holidays. For Ramy and his teenage friends at West Potomac High School, she said, the small neighborhood mosque was "a club.' "They'd order pizza, play computer games and play basketball in the parking lot,' she said.

A biology major on full scholarship to Howard University in Washington, he decided on a dental career and studied day and night the summer after his junior year for the Dental Admission Test. He rarely came home during his first semester at Howard's dental school last fall, but appeared to be his usual joking self when he came home for Thanksgiving week, she said. "I cooked 100 percent American food on Thanksgiving — turkey, mashed potatoes, corn,' she said.

The following Saturday, she said, he announced that he was going to go to a conference in Baltimore and needed two sets of clothes and a suitcase. She did not ask him what the conference was about. On Sunday evening, Ahmed Minni's younger brother appeared and said "the five boys have disappeared.' Ms. Khalifa did not believe it, and they called her son's cellphone. He answered and told them not to worry, he would be home soon. At 2 a.m. Monday, Mr. Minni's father, brother and two friends came to the house and told Ms. Khalifa and her husband that the young men were in Pakistan. She said she had not had a peaceful moment in the nightmarish four months since that night.
Posted by: ryuge || 04/18/2010 09:53 || Comments || Link || E-Mail|| [6479 views] Top|| File under: al-Qaeda
Who's in the News
47
[untagged]
2
Govt of Iran
2
Govt of Sudan
1
Hamas
1
Jamaat-e-Islami
1
Lashkar e-Jhangvi
1
Palestinian Authority
1
TTP
1
Abu Sayyaf
1
al-Qaeda
Bookmark
E-Mail Me
The Classics
The O Club
Rantburg Store
The Bloids
The Never-ending Story
Thugburg
Gulf War I
The Way We Were
Bio
Merry-Go-Blog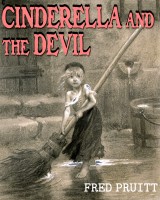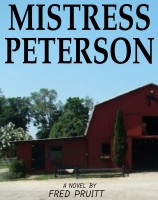 On Sale now!


A multi-volume chronology and reference guide set detailing three years of the Mexican Drug War between 2010 and 2012.

Rantburg.com and borderlandbeat.com correspondent and author Chris Covert presents his first non-fiction work detailing the drug and gang related violence in Mexico.

Chris gives us Mexican press dispatches of drug and gang war violence over three years, presented in a multi volume set intended to chronicle the death, violence and mayhem which has dominated Mexico for six years.
Click here for more information


Meet the Mods
In no particular order...


Steve White
Seafarious
Pappy
lotp
Scooter McGruder
john frum
tu3031
badanov
sherry
ryuge
GolfBravoUSMC
Bright Pebbles
trailing wife
Gloria
Fred
Besoeker
Glenmore
Frank G
3dc
Skidmark
Alaska Paul



Better than the average link...



Rantburg was assembled from recycled algorithms in the United States of America. No trees were destroyed in the production of this weblog. We did hurt some, though. Sorry.
3.236.52.68

Help keep the Burg running! Paypal: