Africa North
Sahel military operation suspended to facilitate hostage negotiations
[Maghrebia] Algeria, Mali, Niger and Mauritania will suspend their joint operation against al-Qaeda in the four countries' border region for two weeks, El Khabar reported on Monday (May 11th) citing a high-ranking security source. The decision aims at saving the lives of the British and Swiss hostages held by al-Qaeda in northern Mali while negotiations reportedly continue between terrorists, Malian mediators and Salafists living in Europe. The military forces already deployed in the region will remain in position. The release of the two hostages is expected in the coming weeks.
Posted by: Fred || 05/12/2009 00:00 || Comments || Link || E-Mail|| [10794 views] Top|| File under: al-Qaeda in North Africa
Libya reports prison suicide of top Qaeda man
A Libyan Islamist whose fabricated testimony about Al Qaeda was used by the United States to justify its 2003 invasion of Iraq has killed himself in his Libyan jail cell, a Libyan newspaper reported on Monday.

Ali Muhammad Abdelaziz Al Fakhiri, aka Ibn Al Sheikh Al-Libi, "was found dead after he committed suicide," Oed newspaper reported on its website, adding Libyan authorities were investigating.


"He may even have been found dead before committing suicide."


"What were his last words before he committed suicide?"
"Don't shoot!"
Captured by US-led forces in Pakistan in the weeks after the September 11, 2001 attacks, Al Fakhiri later made up a story about links between Al Qaeda and Iraq to avoid torture while in the custody of a third country, according to a 2006 US Senate Intelligence Committee report.
Posted by: Fred || 05/12/2009 00:00 || Comments || Link || E-Mail|| [10794 views] Top|| File under: al-Qaeda
Car kaboom in Coptic quarter of Cairo
The Egyptian Ministry of Interior confirmed on Monday that the last night car bombing close to a Coptic Church in Zaitun district of Cairo resulted from an improvised explosive devise. A Fiat 128 went off last night when its owner was attending a wedding party at Al-'Azra Church. The bombing prompted panic among the passersby and the residents of the area.

Another remotely-controlled explosive charge has been diffused in the same area by the mine experts of the General Administration for Civil Protection, the ministry said in a press release here.

The security forces launched a combing operation in the neighborhood in search for the culprits, the statement said. Investigations are underway to reveal all dimensions of the incidents and the identity and motives of the perpetrators, it added.
Posted by: Seafarious || 05/12/2009 00:00 || Comments || Link || E-Mail|| [10794 views] Top|| File under:
Bangladesh
2 killed in Rangamati gunfight
[Bangla Daily Star] Two activists of United People's Democratic Front (UPDF) were killed in a gun battle with army members during a raid at Badalchhari under sadar upazila yesterday.

The army men rounded up two UPDF activists in the predawn raid. A huge number of arms and ammunition were also recovered from the UPDF hideout, 30 kilometres off the district town.

Acting on a tip off, a team of army from Sadar Zone led by Maj Sheikh Jillur Rahman cordoned off the hideout at about 4:00 am.

Sensing their presence, UPDF men opened fire triggering a gun battle that left two activists of UPDF dead on the spot.

Both detainees -- Sumon Chakma, 19, and Basanta Chakma, 20 -- were handed over to Kotwali police, military sources said.

The identities of the dead could not be known as of 5.30 pm yesterday.

Arms and ammunition retrieved from the den include a US-made M-16 rifle with magazine, 245 live bullets, 2 light guns (LG), 2 walkie-talkies, knives and uniforms.
Posted by: Fred || 05/12/2009 00:00 || Comments || Link || E-Mail|| [10794 views] Top|| File under:
200 sepoys held in 7 dists
[Bangla Daily Star] About 200 suspected BDR rebels were arrested from different sectors, battalions and camps in seven northern districts yesterday as the police started filing sedition cases against the border troops across the country for staging February 25-26 mutiny.

Police and Rapid Action Battalion (Rab) assisted by army personnel arrested suspected mutineers from different BDR units as courts concerned issued warrant against them following filing of the cases.

Later police hauled the BDR jawans before the courts in the districts concerned which ordered to send them to jails.

Meanwhile, a Dhaka court placed 37 suspected BDR mutineers on a five-day remand each yesterday in connection with the carnage in the Pilkhana headquarters.

Of the arrestees, 51 were detained in Dinajpur, 20 in Joypurhat, 25 in Thakurgaon, 22 in Panchagarh, 33 in Rangpur, 34 in Kurigram and 15 in Lalmonirhat.

Earlier, law enforcers prepared a list of BDR jawans who looted arms from armouries and came out of their camps to stage mutiny across the country. The home ministry finally approved 40 sedition cases in 27 districts in connection with the mutinies at different BDR units.

Earlier on Sunday, 149 BDR jawans were rounded up from different BDR battalions and camps in Bandarban and Rangamati following filing of sedition cases against them.

Our correspondents from Rangpur, Dinajpur, Kurigram, Thakurgaon and Lalmonirhat report: The courts issued warrant orders after officers in charge (OC) concerned filed sedition cases with the Judicial Magistrate Courts of the districts on Sunday on charge of rebellion in different BDR sectors and battalions.

BDR sources said suspected BDR rebels were identified by examining video footages of different television channels and photographs published in different local and national dailies and on the basis of statements of BDR personnel.

Prior to the raids, administrations in the districts beefed up security deploying army, Rab and police personnel around BDR units.

Last month, 42 BDR jawans under Dinajpur sector were sent to Dhaka Pilkhana BDR Headquarters for interrogation.

Our court correspondent adds: The Chief Metropolitan Magistrate's Court, Dhaka yesterday placed 37 BDR jawans on remand after the Criminal Investigation Department (CID) produced them before the court with a petition for a seven-day remand for each of them.

The court, however, granted only five-day remand for them.

Of 37 BDR jawans, 30 were shown arrested earlier while seven others were shown arrested yesterday raising the number of total arrestees in the case to 1382.
Posted by: Fred || 05/12/2009 00:00 || Comments || Link || E-Mail|| [10794 views] Top|| File under:
India-Pakistan
Pakistan commandos dropped into Taliban stronghold
MARDAN, Pakistan (AP) - Helicopters dropped Pakistani commandos into a Taliban stronghold in the Swat Valley on Tuesday, pressing ahead with an offensive the army said had killed more than 750 militants and driven around 800,000 people from their homes. Despite claims of success in an operation that began after heavy U.S. pressure, the army said it had yet to start operations in the region's main town of Swat, where witnesses say Taliban insurgents are in control and preparing for what could be bloody door-to-door fighting.

Choppers placed troops on "search and destroy" missions in the remote Piochar area in the upper reaches of the Swat Valley, army spokesman Maj. Gen. Athar Abbas said. Officials have identified Piochar as the rear-base of an estimated 4,000 Taliban militants. It is seen as a possible hiding place of Swat Taliban chief Maulana Fazlullah.

Farther south, a suspected U.S. missile attack flattened a house and killed at least eight people in another militant bastion near the Afghan border. The missile strike destroyed a house in Sara Khora, a village in the South Waziristan tribal region, Pakistani security officials said.

Initial intelligence reports said eight people died. Agents on the ground were still trying to discover the identities of the victims. Yar Mohammad, a resident of the area, told The Associated Press by telephone that he had seen Taliban militants removing bodies from the building and taking them away in vehicles.

Posted by: trailing wife || 05/12/2009 14:34 || Comments || Link || E-Mail|| [10803 views] Top|| File under:
ANP says Dir cleared of Taliban, Taliban fleeing after shaving beards
ISLAMABAD: Awami National Party's Information Secretary Senator Zahid Khan claimed on Monday that security forces operating in upper and lower Dir districts had flushed out or killed almost all Taliban militants.


"Oh, yeah, sure. They're all dead."


However, he said, the forces were still facing stiff resistance in Mingora although most of the government buildings in the Swat town had been cleared of militants.

Talking to newsmen outside the parliament house, he said the provincial government had done its home work for rebuilding and rehabilitating government and private buildings destroyed in the war and it would need at least Rs80 to Rs90 billion for the job.

Mr Khan said he had been informed that the Taliban were on the run in Dir and a number of them had been seen fleeing after shaving off their beards.

He expressed the hope that the military operation would end sooner than expected because local people were now coming out in support of the troops fighting foreign elements and forcing them out of their areas.

Answering a question about the problem of transport faced by the fleeing people, the ANP leader said the government had allowed the vehicles on which customs duty had not been paid to carry stranded people. Such vehicles are not allowed to ply on roads in areas other than Malakand.

He said the NWFP government would soon start reconstruction work and payment of compensation to the heir of innocent people killed by the militants.
Posted by: Kofi Claitle6576 || 05/12/2009 00:00 || Comments || Link || E-Mail|| [10794 views] Top|| File under:
40 suicide bombers enter into various areas from Bonair
[Geo News] This has been revealed that 40-45 suicide bombers have entered into various areas of the country. According to sources, these suicide bombers have been sent by the extremists belonging to Bonair. The sources said that the government has directed the law-enforcing agencies to arrange strict security measures to halt the suicide bombers' likely attacks.

Posted by: Fred || 05/12/2009 00:00 || Comments || Link || E-Mail|| [10795 views] Top|| File under: al-Qaeda in Pakistan
Suicide attack kills 10 in Darra
A suicide car bomber killed 10 people in an attack on an FC checkpoint in Darra Adam Khel on Monday. "Ten people were killed. Three of them died of their injuries in hospital. And seven people are injured," an intelligence official told AFP.

Officials said a six-year-old girl and two security personnel were among those killed when the suicide bomber exploded his car near the checkpost. "The target was the checkpost but he couldn't manage to reach the soldiers because of a queue of cars," police spokesman Fazal Naeem told Reuters.

Vehicles on the Kohat-Peshawar road were hit by the bombing. Online said the attacker was 17 years old. Eleven members of a family and 13 security personnel were injured in the attack, it said.

President Asif Zardari and Prime Minister Yousuf Raza Gilani condemned the attack.
Posted by: Fred || 05/12/2009 00:00 || Comments || Link || E-Mail|| [10794 views] Top|| File under: TTP
700 Taliban killed so far, says Malik
The security forces have killed 700 Taliban in four days of military operation in Swat, Interior Minister Rehman Malik said on Monday. Twenty security personnel had also been killed, and nineteen others injured. "The operation will continue until the last Talib," Malik said. "We haven't given them a chance. They are on the run. They were not expecting such an offensive."
Posted by: Fred || 05/12/2009 00:00 || Comments || Link || E-Mail|| [10794 views] Top|| File under: TTP
52 Taliban killed in Swat fighting
The security forces said on Monday that they had killed 52 Taliban in 24 hours during the ongoing military operation in Swat. Three soldiers were killed as the security forces reoccupied Banai Baba. Troops pounded Taliban positions in Kabal, Tutano Banda, Deda Khura, Peochar, Sarbande and Matta areas of Swat, the military said.The road to Khawazakhela was also secured.
Posted by: Fred || 05/12/2009 00:00 || Comments || Link || E-Mail|| [10794 views] Top|| File under: TTP
Troops heading towards Mingora from two directions : Army ready for house-to-house combat: ISPR
The military is prepared for house-to-house combat to flush out the Taliban from their urban strongholds in Swat. "We have prepared for house-to-house fighting but if the militants leave Mingora, then we will avoid it," Maj Gen Athar Abbas said.


"And one thing we like is avoiding a fight with people who're armed and somewhat dangerous!"


He said forces were heading towards Mingora from two directions. They would link up before assailing the city in force.

Elite commandos: Officials on Sunday said elite commando troops had been dropped into parts of Mingora for advance combat as the army lifted a curfew to allow thousands of civilians to flee.

After three days of heavy fighting, thousands of people who had been stranded left Mingora. Thousands more, many on foot or donkey-pulled carts, had streamed out of the valley during the curfew. "Everybody wants to get out of this hell," said a resident. "Some are driving out while many are just on foot. They don't know where they're heading but staying here means death."

In Mardan, an NWFP government official said 100,000 displaced people were expected to join the 252,000 already there.

The army on Sunday said it had killed at least 180 suspected Taliban over the previous 24 hours. It said at least 140 bodies were discovered in a camp in Shangla.
Posted by: Fred || 05/12/2009 00:00 || Comments || Link || E-Mail|| [10794 views] Top|| File under: TTP
Iraq
Militant Group Denies Abu Omar al-Baghdadi Is in Iraqi Custody - Elvis spotted in Tikrit
A group linked to al-Qaida in Iraq is denying Iraqi government reports that its leader was recently arrested. The Islamic State of Iraq says the man it claims is its leader, Abu Omar al-Baghdadi, is fine.

The group says on an Islamist Web site it does not know the person who Iraqi authorities arrested last month and presented as al-Baghdadi.

The Iraqi army said it captured the Sunni insurgent leader in the Iraqi capital, Baghdad. The United States did not confirm the report. Iraqi authorities in the past have announced the arrest or killing of major insurgent leaders, to only later say the reports were false.


Because we weren't done taking their heads apart ...

In addition, U.S. military commander General Kevin Bergner previously had said al-Baghdadi may not be a real person, but rather a fictional character created to put an Iraqi face on the otherwise foreign leadership of al-Qaida in Iraq.


So shoot this one, and when al-Q says it wasn't the right one, find another #3 and shoot him too ...
Posted by: GolfBravoUSMC || 05/12/2009 17:28 || Comments || Link || E-Mail|| [10795 views] Top|| File under:
US files murder charges in Iraq soldier shooting
BAGHDAD – A U.S. Army sergeant who was due to leave Iraq soon after multiple tours has been charged with murder and aggravated assault in the fatal shooting of five fellow soldiers at a U.S. military counseling clinic in Baghdad, a U.S. official said Tuesday.

Sgt. John M. Russell of the 54th Engineering Battalion based in Bamberg, Germany was charged with five counts of murder and one count of aggravated assault in Monday's shooting, Maj. Gen. David Perkins told reporters.

It was the deadliest case of soldier-on-soldier violence since the Iraq war began in 2003 and has drawn attention to the issue of combat stress and frequent deployments to battle zones. Russell was taken into custody by military police outside the clinic following the shooting at Camp Liberty, Perkins said.

Perkins said two of the dead were officers — doctors from the Army and Navy — and the others were enlisted personnel seeking treatment at the clinic. He did not identify the victims by name. He said a probe has also begun into whether the Army has enough mental health facilities in Iraq to care for stress cases.

The U.S. military is coping with a growing number of stress cases among soldiers in Iraq and Afghanistan — many of whom are on their third or fourth combat tours. Some studies suggest that about 15 percent of soldiers returning from Iraq suffer from some sort of emotional problems.

Perkins gave few details of the shooting since the investigation is ongoing and added that there were conflicting accounts of what happened. He said the alleged assailant had been referred to the clinic by his superiors, presumably because of concern over his mental state. Perkins said Russell was "probably" on his third tour of Iraq but was due to leave soon.

Perkins said the assailant's weapon had been taken away, but somehow he got a new weapon, entered the clinic and opened fire.

In Washington, a Pentagon official said the alleged assailant had been escorted to the clinic, but once inside got into an argument with the staff and was asked to leave. After he and his escort drove away, Russell allegedly took control of the escort's weapon and returned to the clinic, said the official, speaking on condition of anonymity because the investigation was ongoing.
Posted by: tu3031 || 05/12/2009 10:21 || Comments || Link || E-Mail|| [10794 views] Top|| File under:
US Army: soldier killed by IEP in Basra
The US Army announced that a soldier was killed on Sunday in Iraq's southern city of Basra. According to a US Army statement, the soldier was killed after his vehicle rolled over an improvised explosive device. The identity of the soldier or his unit was not announced by the statement.
Posted by: Seafarious || 05/12/2009 00:00 || Comments || Link || E-Mail|| [10794 views] Top|| File under:
Southeast Asia
20 rebels die in Philippine clash
More than 20 Muslim rebels have been killed in fierce fighting in the southern Philippines in retaliatory attacks following the gunning down of a local police chief, police said Monday.

The fighting in the southern island of Jolo broke out after Abu Sayyaf members ambushed Chief Superintendent Julasirim Kasim, killing him and four of his men last Thursday. Five rebels were also killed in the attack. Since then, residents in the area have reported seeing numerous Abu Sayyaf bodies left behind after clashes with government forces, local police official Director Felizardo Serapio said.

"The civilians in the area sighted 20 more Abu Sayyaf killed aside from the five terrorists killed earlier in the encounter," he said. Serapio said that the Italian Red Cross hostage being held by the rebels, Eugenio Vagni, was reportedly sighted on the outskirts of Indanan town in Jolo but police are still trying to confirm this. Vagni and two other members of the International Committee of the Red Cross, Swiss Andreas Notter and Filipina Mary Jean Lacaba, were abducted while on a humanitarian mission to Jolo January 15.

Notter and Lacaba were recovered separately by security forces that included Kasim's men in April, but Vagni remains in the hands of the Abu Sayyaf who are known for kidnapping foreigners and Christians and holding them for ransom.
Posted by: Fred || 05/12/2009 00:00 || Comments || Link || E-Mail|| [10794 views] Top|| File under: Moro Islamic Liberation Front
Syria-Lebanon-Iran
Roxana Saberi freed by Iranian appeal court verdict
Rather like a Cold War novel, this one reads ...

Roxana Saberi, an American journalist convicted in Iran on spying charges, is to be freed after an appeals court downgraded her sentence. Lawyers for the 32-year old said the court had reduced the eight-year jail sentence to a suspended two-year term and she would soon be freed.

The Iranian-American television reporter had lived in Iran for six years before she was charged with "cooperating with a hostile state" after her arrest in January. The harsh sentence provoked an international backlash that prompted Iran's hardline President Mahmoud Ahmadinejad to express concern that she had received due process. After his intervention the head of the Iranian judicary asked for the appeal court review.

"The verdict of the previous court has been quashed," lawyer Saleh Nikbakht said. "Her punishment has been changed to a suspended two-year sentence and she will be out of prison."

Miss Saberi's father Reza said he and his wife Akiko were on their way to Tehran's Evin jail, where their daughter has been held, "to bring our daughter back home". Mr Saberi said his daughter would be allowed to leave Iran.

The former US beauty queen launched a hunger strike on April 21 in protest at her sentence, taking in only water or sugared water, but she ended it after about two weeks after being briefly hospitalised in the prison clinic.

The sentence was handed down just weeks after US President Barack Obama proposed better ties with Tehran after three decades of severed ties.

Iran, which does not recognise dual nationality, has said Miss Saberi had continued working "illegally" after her press card was revoked in 2006. Miss Saberi, who is also of Japanese origin, has reported for US National Public Radio, the BBC and Fox News.
Posted by: Steve White || 05/12/2009 00:00 || Comments || Link || E-Mail|| [10795 views] Top|| File under:
Who's in the News
43
[untagged]
5
Govt of Pakistan
4
TTP
3
al-Qaeda
2
Jamaat-e-Islami
1
al-Shabaab
1
Palestinian Authority
1
al-Qaeda in North Africa
1
al-Qaeda in Pakistan
1
Govt of Iran
1
Moro Islamic Liberation Front
1
Govt of Syria
Bookmark
E-Mail Me
The Classics
The O Club
Rantburg Store
The Bloids
The Never-ending Story
Thugburg
Gulf War I
The Way We Were
Bio
Merry-Go-Blog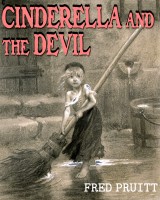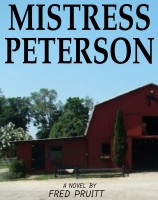 On Sale now!


A multi-volume chronology and reference guide set detailing three years of the Mexican Drug War between 2010 and 2012.

Rantburg.com and borderlandbeat.com correspondent and author Chris Covert presents his first non-fiction work detailing the drug and gang related violence in Mexico.

Chris gives us Mexican press dispatches of drug and gang war violence over three years, presented in a multi volume set intended to chronicle the death, violence and mayhem which has dominated Mexico for six years.
Click here for more information


Meet the Mods
In no particular order...


Steve White
Seafarious
tu3031
badanov
sherry
ryuge
GolfBravoUSMC
Bright Pebbles
trailing wife
Gloria
Fred
Besoeker
Glenmore
Frank G
3dc
Skidmark



Better than the average link...



Rantburg was assembled from recycled algorithms in the United States of America. No trees were destroyed in the production of this weblog. We did hurt some, though. Sorry.
34.229.119.176

Help keep the Burg running! Paypal: